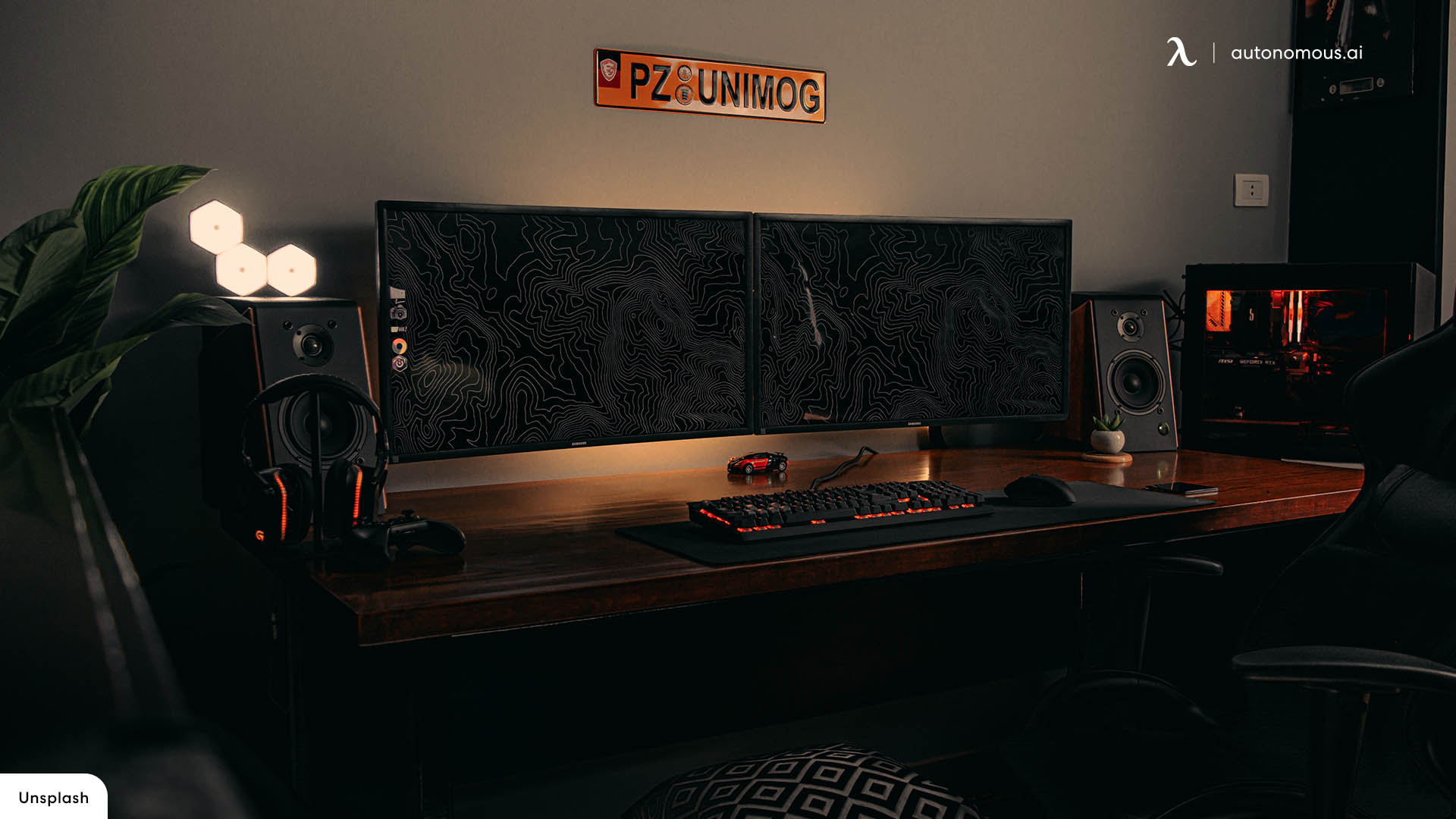 Workplace Inspiration
The Ultimate Guide to a Pro Gaming Setup for 2022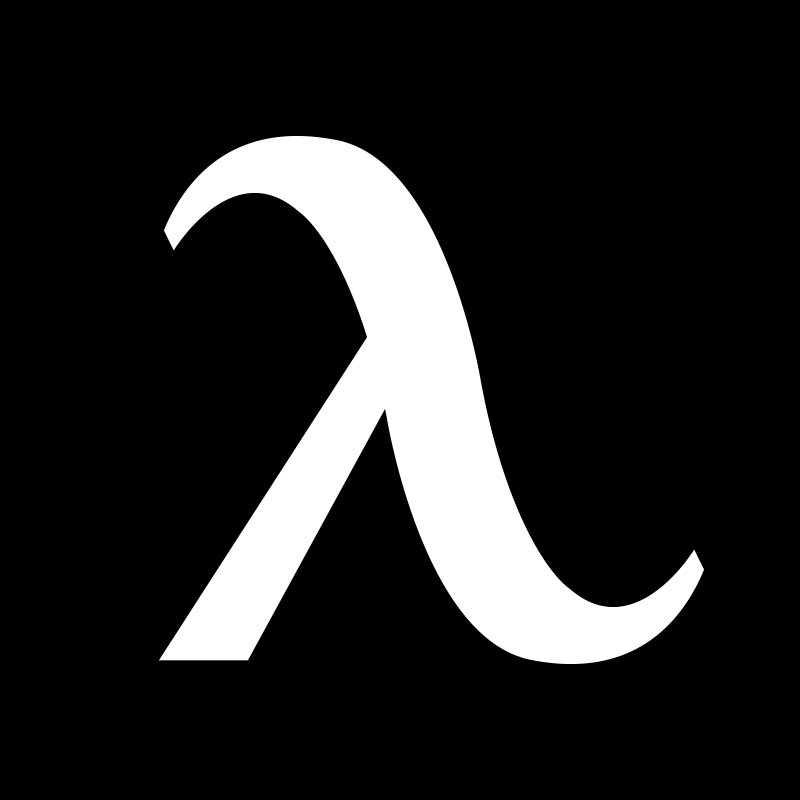 Autonomous
 | 
Jan 27, 2022
The phrase it's just a game is a cardinal sin in the gaming world, especially at the pro level. Amateur gamers across the globe tune in to watch their online gaming heroes stream gameplay on YouTube and other social media platforms to improve their skills, learn some tips and tricks, or be impressed.
Something else the gamer vlog trend does is provide insight into how these professional experts organize their setup. You may think that being the best is all down to skill, but the equipment and environment you use play a significant role.
In this ultimate guide to a pro gaming setup, we look at what makes all this stuff important, what exactly you need, and the best way to put it all together to up your game. Our nine-step guide to a professional gamer setup makes it easy to plan your playing space to perfection.
Why Does Your Gaming Setup Matter?
The gaming furniture you use can make or break you in the gaming world, especially when playing with the big boys in the professional realm. Even if you play purely as an amateur, the chances are there is a fair bit of competition between you and your online friends!
A poorly thought-out setup makes it less comfortable and more difficult to easily reach what you need when you need it. It is also more likely to cause eye, neck, and back strain if you are not sitting in the optimal position.
Put it this way: if you were going to spend five hours in the office working at a desk, on a computer, you wouldn't just throw together a place to sit with no thought for your comfort, productivity, and concentration. Well, the same applies to anyone spending a fair few hours on the PC for gaming purposes.
Whatever your poison is and however talented you are, the correct setup can only bring improvement. If you take your gaming seriously, then you should really think about investing in a pro gaming setup.
Pros and Cons of a Professional Gamer Setup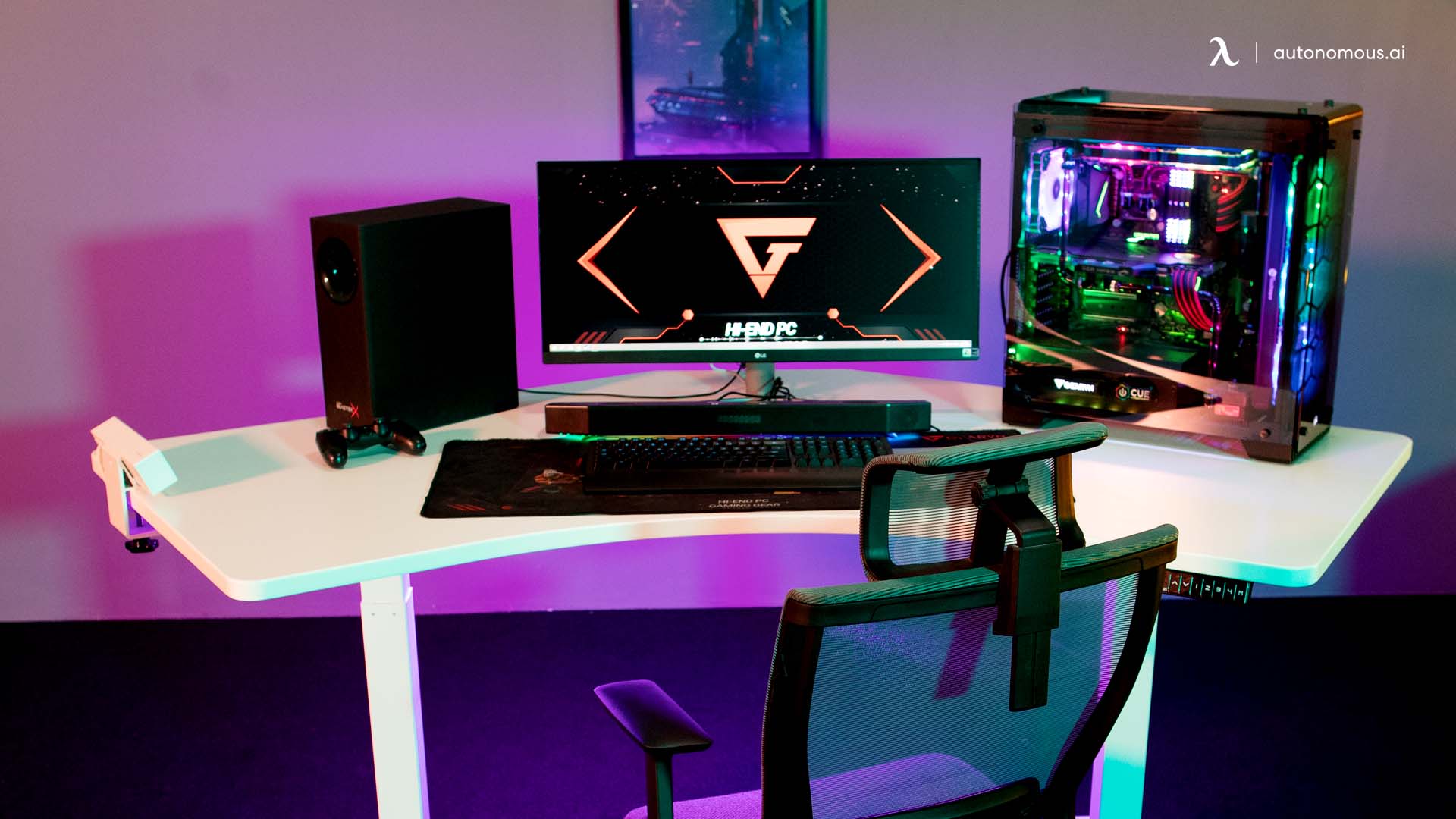 How do you know if a full-blown pro gamer Esports-style setup is for you? The truth is that most people with a passion for gaming dream of a setup like this, but it is not practical for everyone.
Here are a few of the main pros and cons of a professional gamer setup.
Pros of a Professional Gamer Setup
You can play in comfort for as long as you want knowing your posture is supported and your muscles are not under strain.

The overall look of a pro gaming setup is just cool- no doubt about it! If you plan to live stream or record videos for social media, you need to have the style.

Many people say the setup helps them focus better on the game since they are immersed in the setting.

Good quality

gaming equipment is more powerful and better suited to gameplay, with faster response times and fewer issues with lagging.

If you are genuinely good enough to have a shot at becoming a real pro, this type of setup is a huge tool to help you get there.
Cons of a Professional Gamer Setup
Most high-quality equipment is not cheap, although there are budget alternatives for almost everything. There is no doubt about it- you need to spend a bit of money to achieve the ideal pro gaming setup.

When everything comes together, it can take up a fair deal of space. A professional gamer's setup is not designed to be compact and discreet, so space is definitely a consideration.

If you don't game a lot, a full professional setup may seem like overkill.

Some accessories and PCs can use a lot more energy than others, so consider that when you are planning your purchases.
Essential Pro Gamer Equipment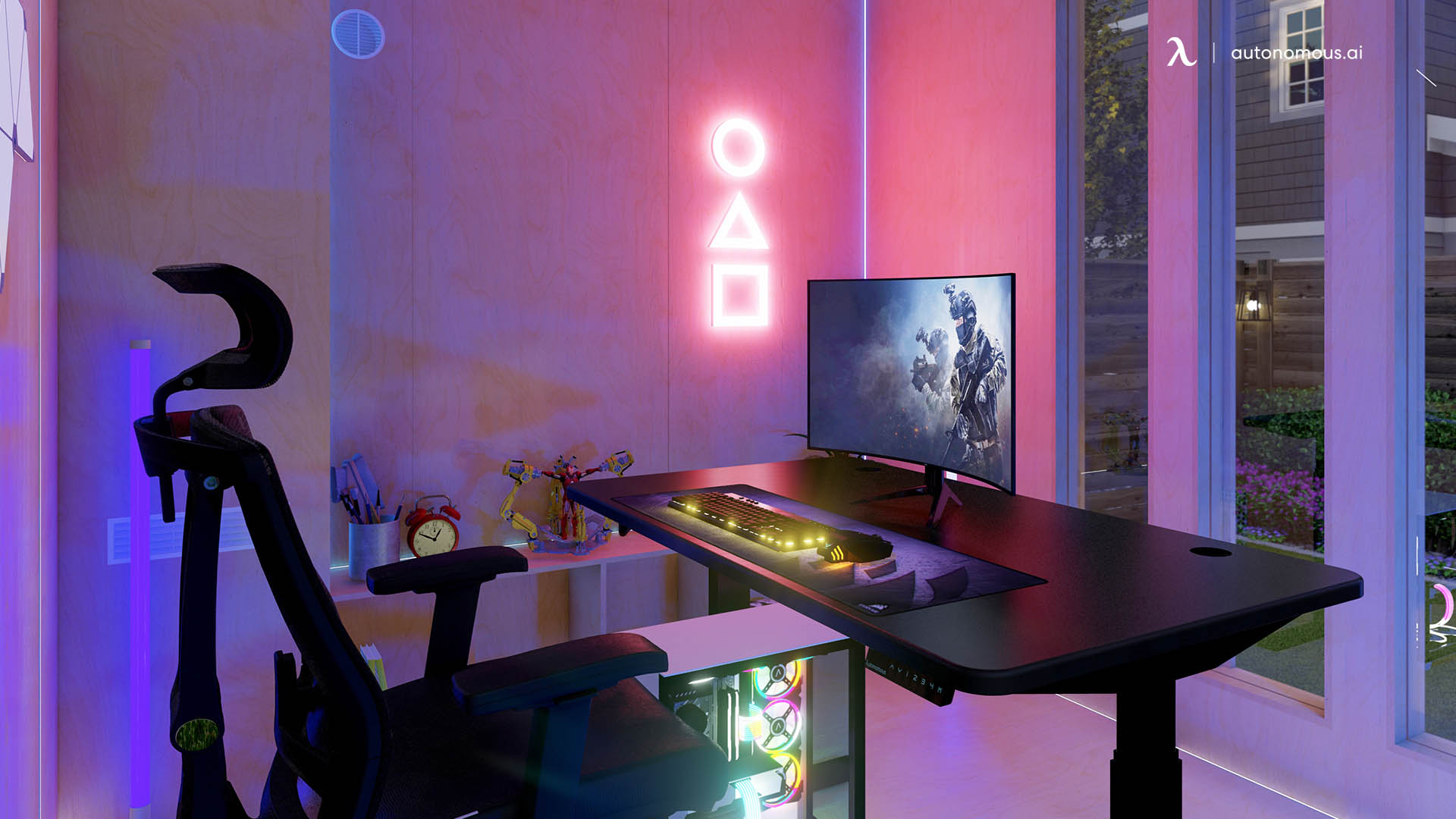 Before we launch into our detailed guide of pro PC setup, here is a quick summary of what you need for the complete look and function of a professional esports gaming setup:
A good quality desk

Ergonomic gaming chair

Powerful PC

High-quality monitor or monitors

A compatible keyboard

Responsive mouse and mousepad

Headset with acute sound and microphone

Speakers

Lighting

Other

gaming accessories that suit your style and personality
Please note that we are not talking about consoles in this guide. The setup we are suggesting works with any type of gaming, regardless of what you play or what you play it on.
Our Ultimate Guide to Achieving a Pro Gaming Setup in Nine Steps
Here is the nine-step guide to the perfect pro gaming desk setup for passionate amateurs, touch competitors, and professionals. We already gave you an idea of what you need, but this guide goes into detail, providing tips and tricks for picking the best options.
On top of that, we also have a few excellent product recommendations throughout for pointers on where to start looking.
Step One: The Desk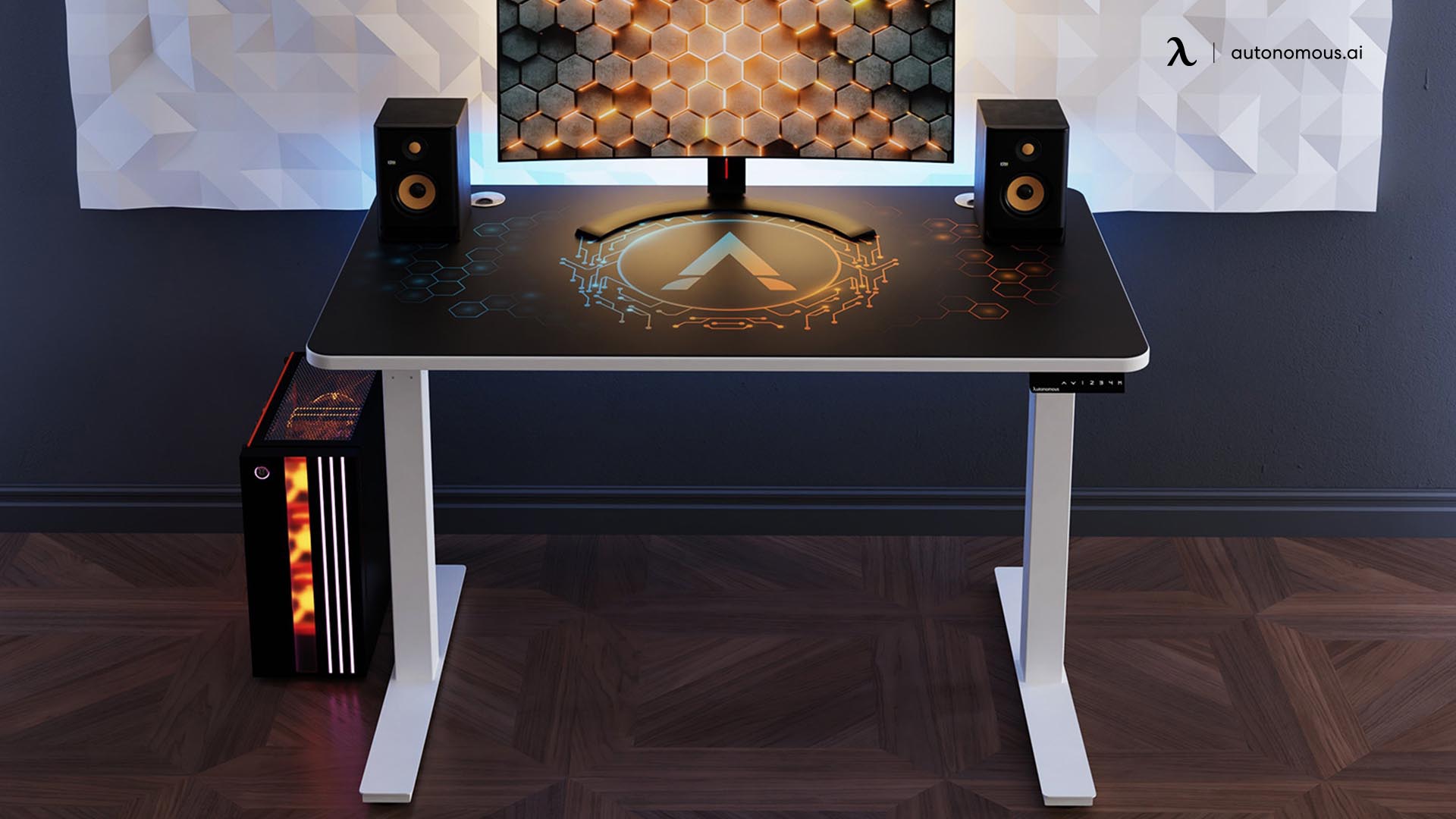 A pro gaming desk setup is no good without a sturdy, stylish base. The desk you use is the foundation of the whole thing and can completely change the overall aesthetic. Let's take a look at some of the most popular options.
Corner Desks
A corner gaming desk is a huge hit amongst professionals, mostly for the luxury of extra space. Anybody who prefers to have dual monitors is sure to love this option. Corner desks are L-shaped and, unsurprisingly, fit snugly into the corner of a room. They come in many sizes, but what matters more is their strength.
If you opt for a corner desk, make sure you check the weight capacity if you plan to pile on multiple monitors, consoles, and accessories. This is even more important if you have a sit/stand option- you don't want everything collapsing on the way up!
Our Top Pick: The Autonomous SmartDesk Corner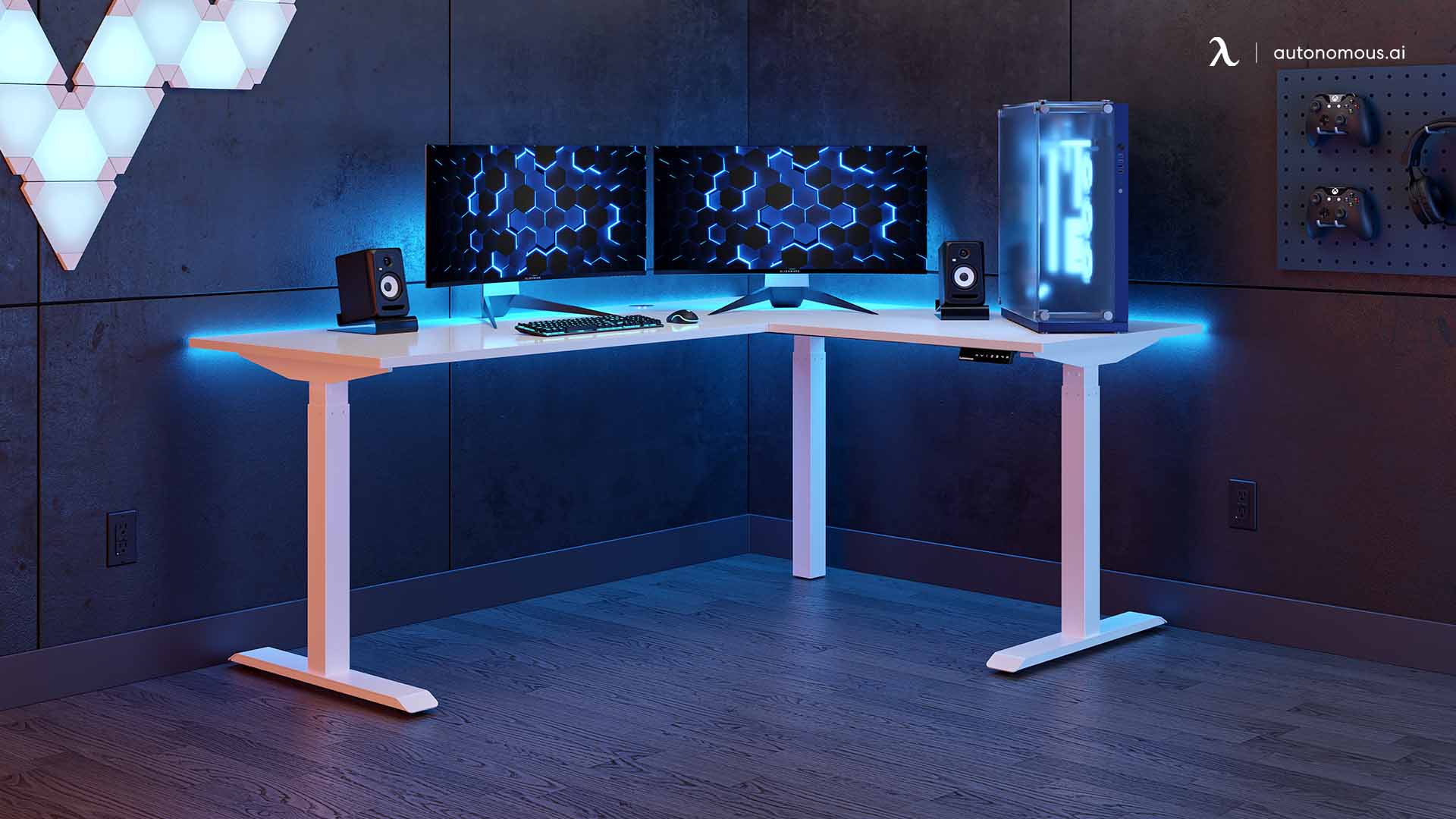 Standing Desks
This is another pro gamer equipment you should have. Gaming standing desk designs are plentiful, considering that stand-up desks are the big thing right now. The main thing to consider here is the type of control (electric or manual) and what height range is available. You need a desk that raises to the right eye level for you but is also comfortable to sit at.
One thing to consider about a standing desk for gaming is how likely you are to use it. Some people find that they rarely use the standing setting and feel like they wasted their money. However, it is extremely beneficial for your health and wellbeing to stand up and move around regularly. If you spend a long time playing, perhaps this is exactly what you need to keep your mind and body alert and ready.
Our Top Pick: The Autonomous SmartDesk Pro
Whatever style of desk you choose, what matters the most is how easily you can move around and how well it supports your gear. Appearance is one thing, but functionality is key.
Step Two: The Chair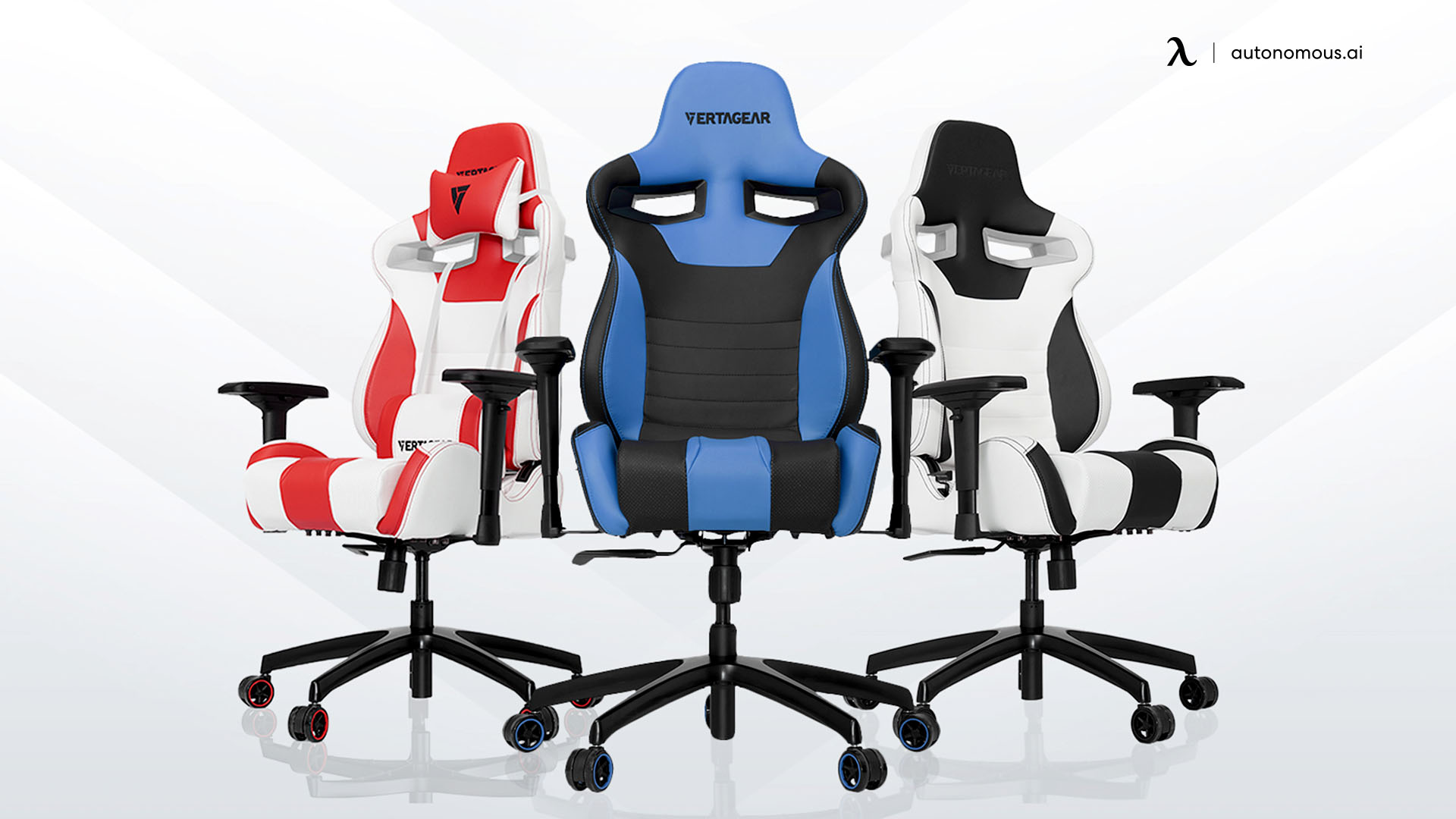 It is impossible to discuss the best pro gaming setups without mentioning the iconic gaming chair. Forget your everyday office chair: these designs are at the next level. These pro gamer equipment are specifically designed for maximum comfort and support for hours at a time.
They mostly have ergonomic designs - something you should class as a priority if you want to look after your body. Ergonomic chairs focus on posture support and muscle relief to limit strain and pain.
Style-wise, gaming chairs cover a wide spectrum of aesthetics. Some follow the race car design- others are more executive. A big part of it is personal preference, although the following elements are essential:
Think, high-quality cushioning

A strong steel frame with a high weight capacity and durability guaranteed

Head and neck support

Armrests (preferably 3D adjustable)

Adjustable recline angles and swivel for ease of movement
You can find premium pro chairs with built-in speakers, headphone jacks, and other electronic features, but these are secondary luxuries- not essentials.
Our Top Pick: The Vertagear gaming chair
Step Three: The PC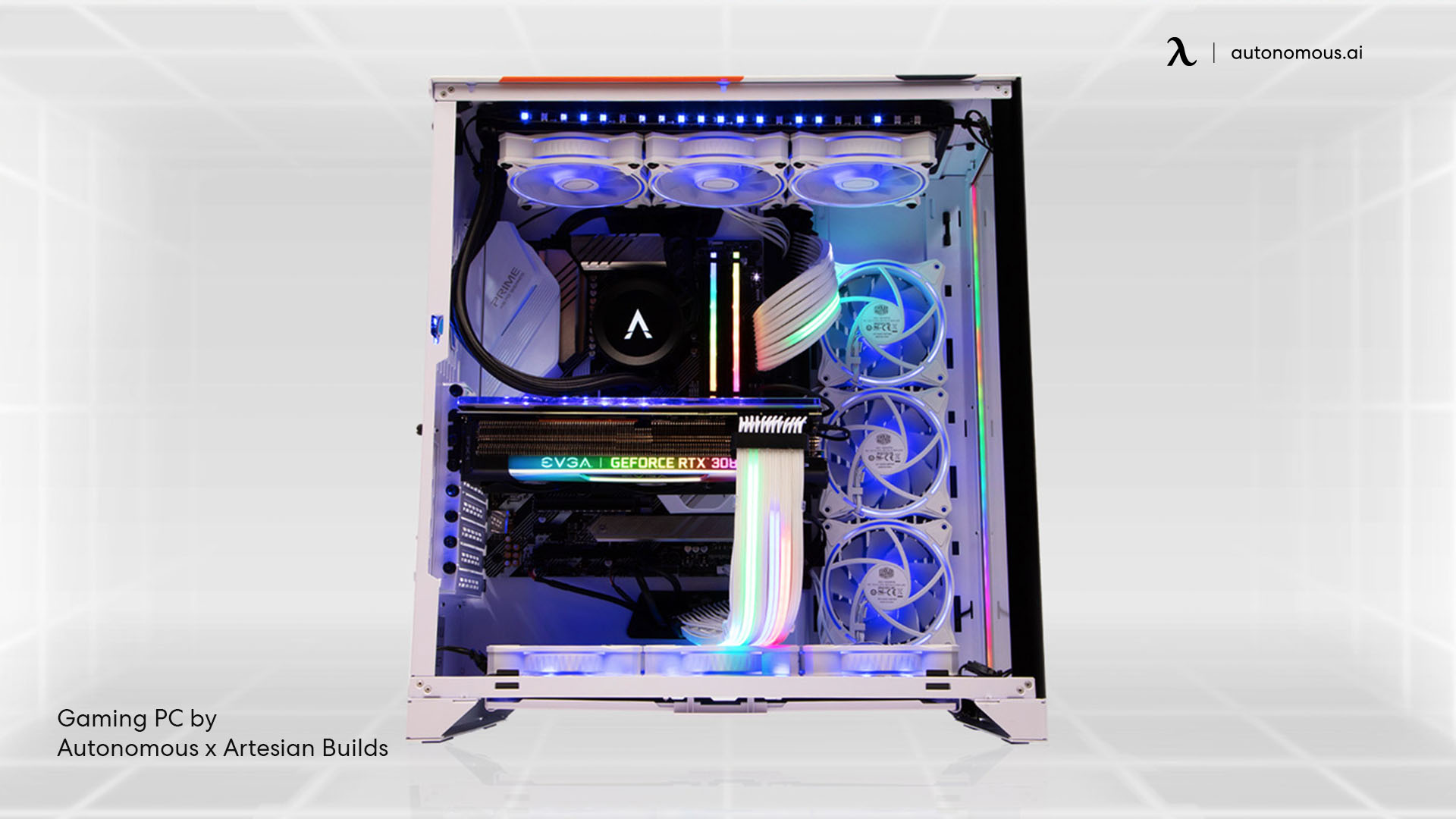 Pro PC setup for gaming relies heavily on the inner workings and capabilities of the computer. You can play using most standard units, but not at this professional level. Prebuilt gaming PCs are more reliable, faster, have better refresh and reaction times, and more efficient storage. They also, as you may have guessed, come with a much higher price tag.
This is one of those investments that are worth it if you play a lot. Of course, there are more budget-friendly options available, but you don't want to compromise too much on quality.
Some of the qualities you don't want to go without are:
A high GB RAM for storage

Premium core processors

WiFi-enabled (ideally)

Speed and reliability

Sturdy construction built to last

Cooling systems

At least a two-year warranty (more if you are paying a lot of money)
Our Top Pick: Artesian Builds PC
Step Four: The Monitor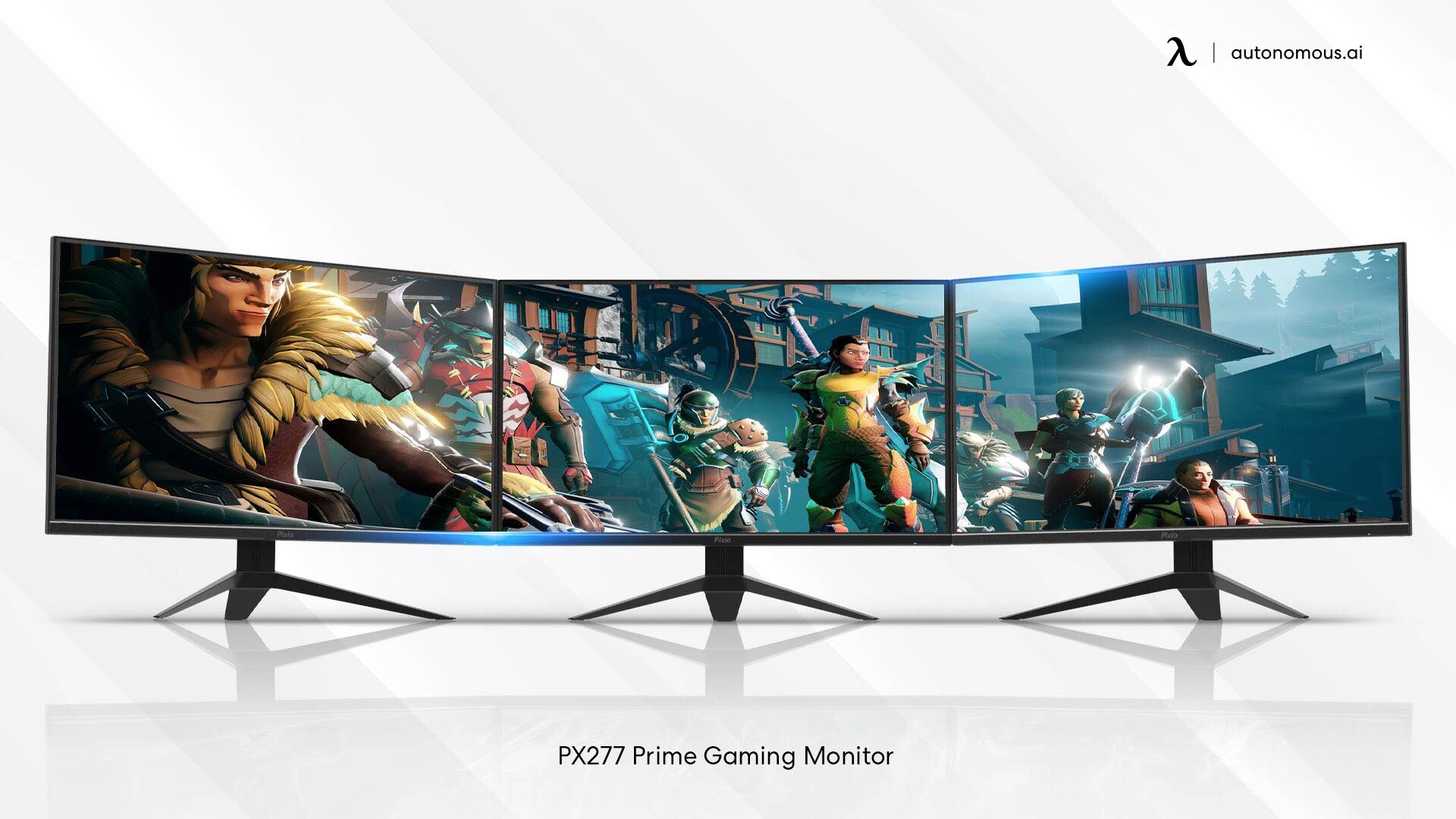 Of course, the monitor matters, considering it is your gateway to the gameplay. Whether you work with one or two doesn't make much difference- what is most essential is the quality of the screen.
You want one with a decent-sized screen with high-quality graphics. Over 25 inches is preferable for pro gamers, with the refresh rate amongst the most important features (to avoid dreaded lagging). Resolution and pixel density are other things to look for and compare between models, combined with the style of the screen.
Our Top Pick: Pixio PX277 Prime monitor
Step Five: The Keyboard
Believe it or not, not all keyboards are created equally. When thinking about pro gaming setup purposes, you want one with high-rise, responsive keys that allow you to move quickly and precisely. It also helps to have lights built into the keys for easy visibility if you play in a darker environment.
Our Top Pick: SteelSeries Apex Pro
Step Six: The Mouse and Mouse Pad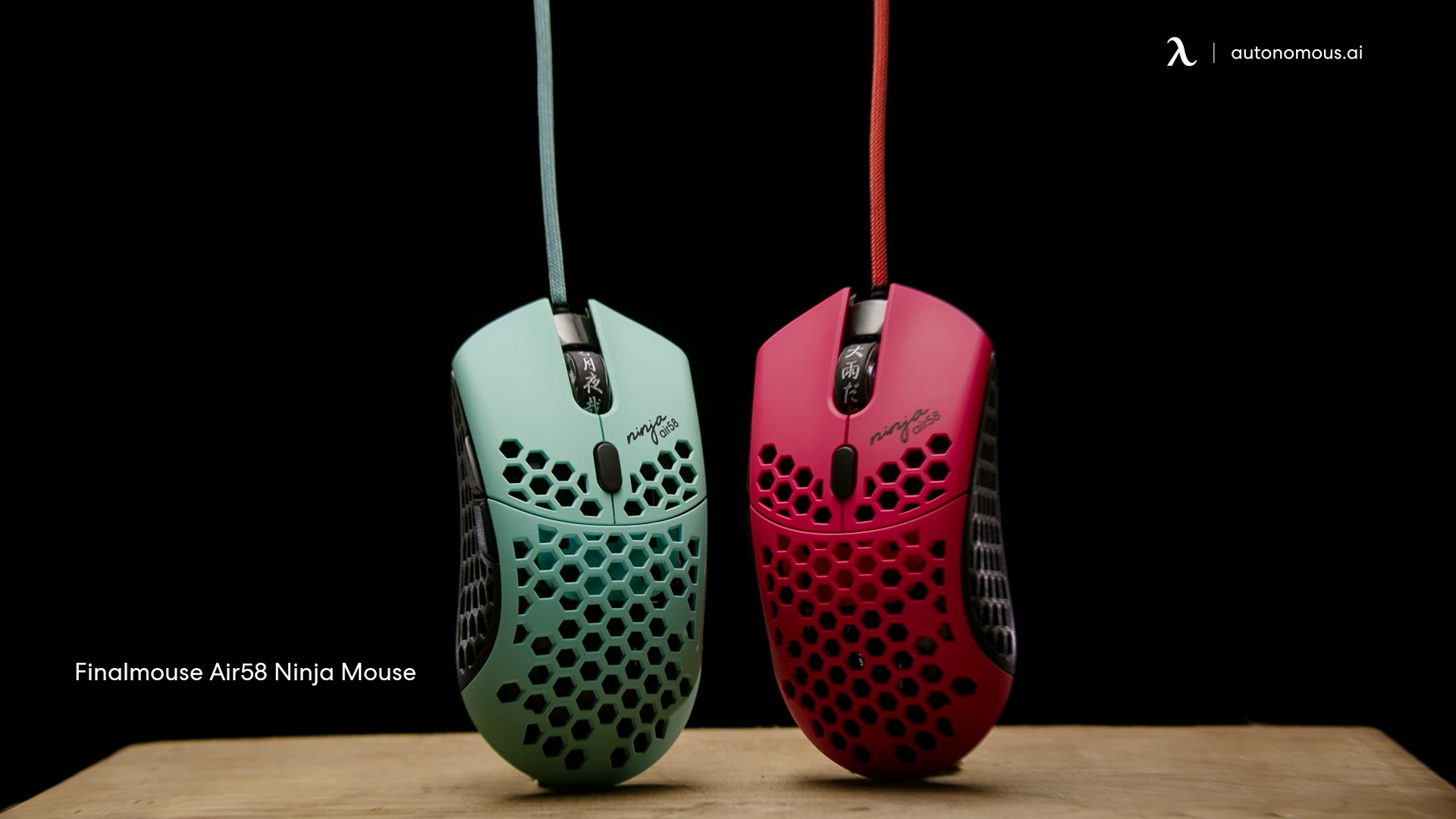 Pro gamers usually use corded mouse controls rather than cordless because of the increased responsibility and sensitivity. What matters the most is how comfortable it feels for you while you use it, along with how well it interacts and reacts to your movements.
Our Top Pick: Finalmouse Air58 Ninja Mouse/ SteelSeries QcK+ Mouse Pad
Step Seven: The Headset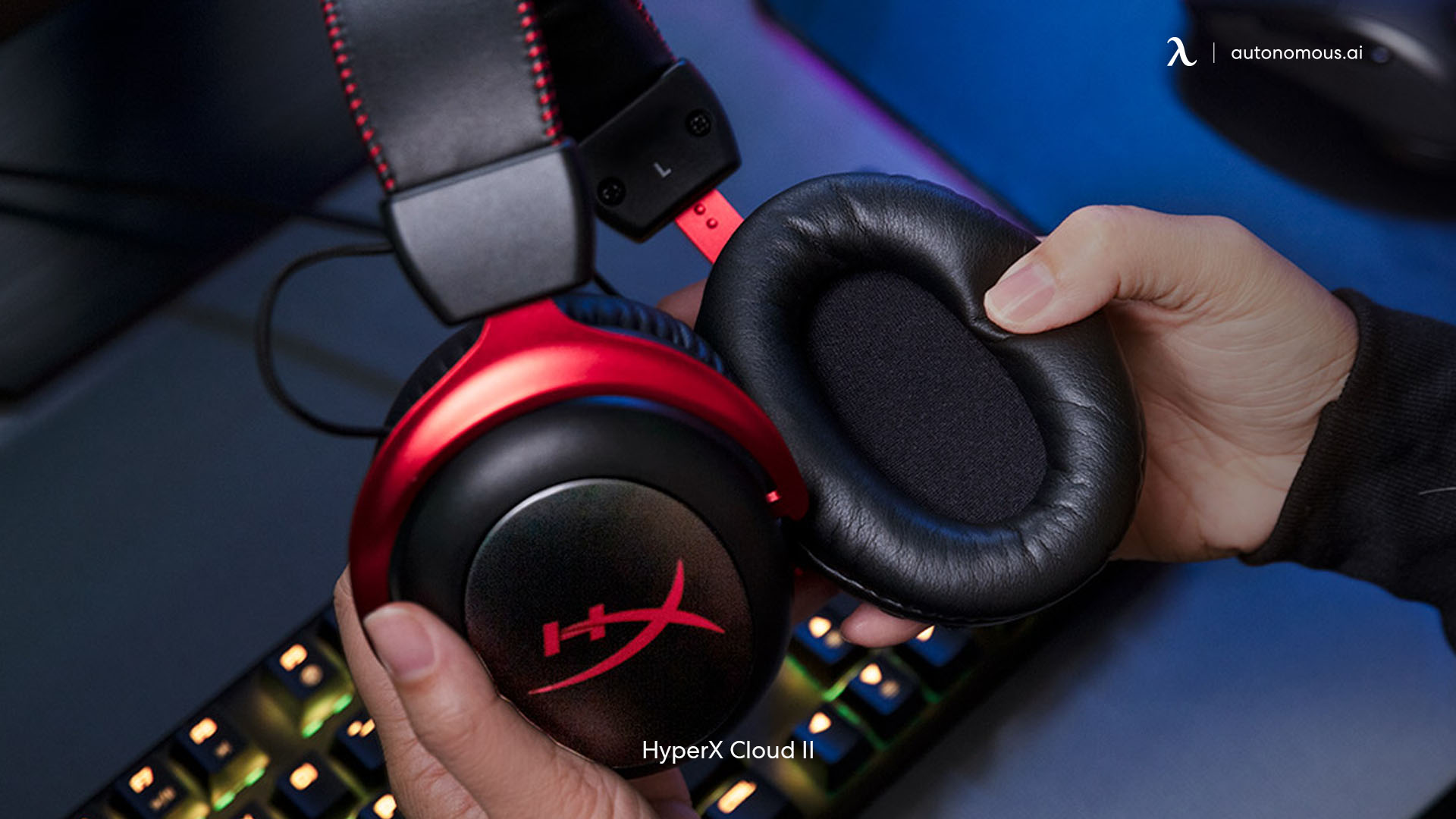 Noise-canceling headphones are winners in this category, especially for professional gamers. Many games rely on paying extremely close attention to small sound details in a game, which is made much easier with a product like this.
You don't really need any fancy extra features. In fact, the highest-ranked headset amongst 2022 pro-gamers (mentioned below) has very few fancy extras but is used by around 20% of all pros. The main things you need are crisp, clear sound quality and a built-in mic. It also helps if they are comfortable to wear.
Our Top Pick: HyperX Cloud II
Step Eight: The Speaker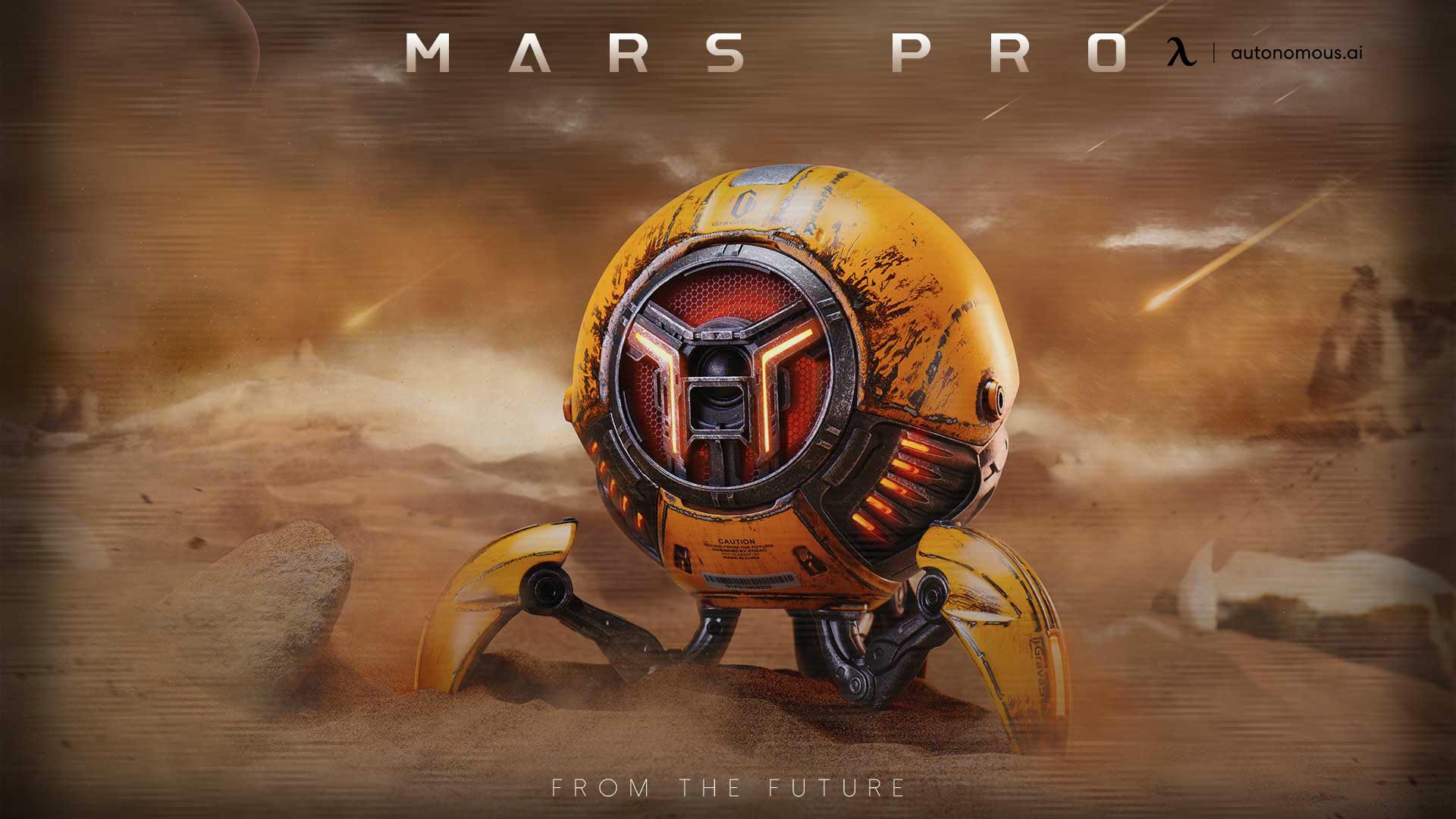 Surround-sound is one way to fully immerse yourself into a game, but it is not entirely necessary. Most pro gamers play with headsets to have a closer connection to the sound, but it is worthwhile having an additional speaker on hand.
Even a high-quality portable speaker can do the trick, as long as it lets you hear what you need to and fully fills the space with clear sound.
Our Top Pick: Warzone Bluetooth Speaker by GravaStar
Step Nine: The Lighting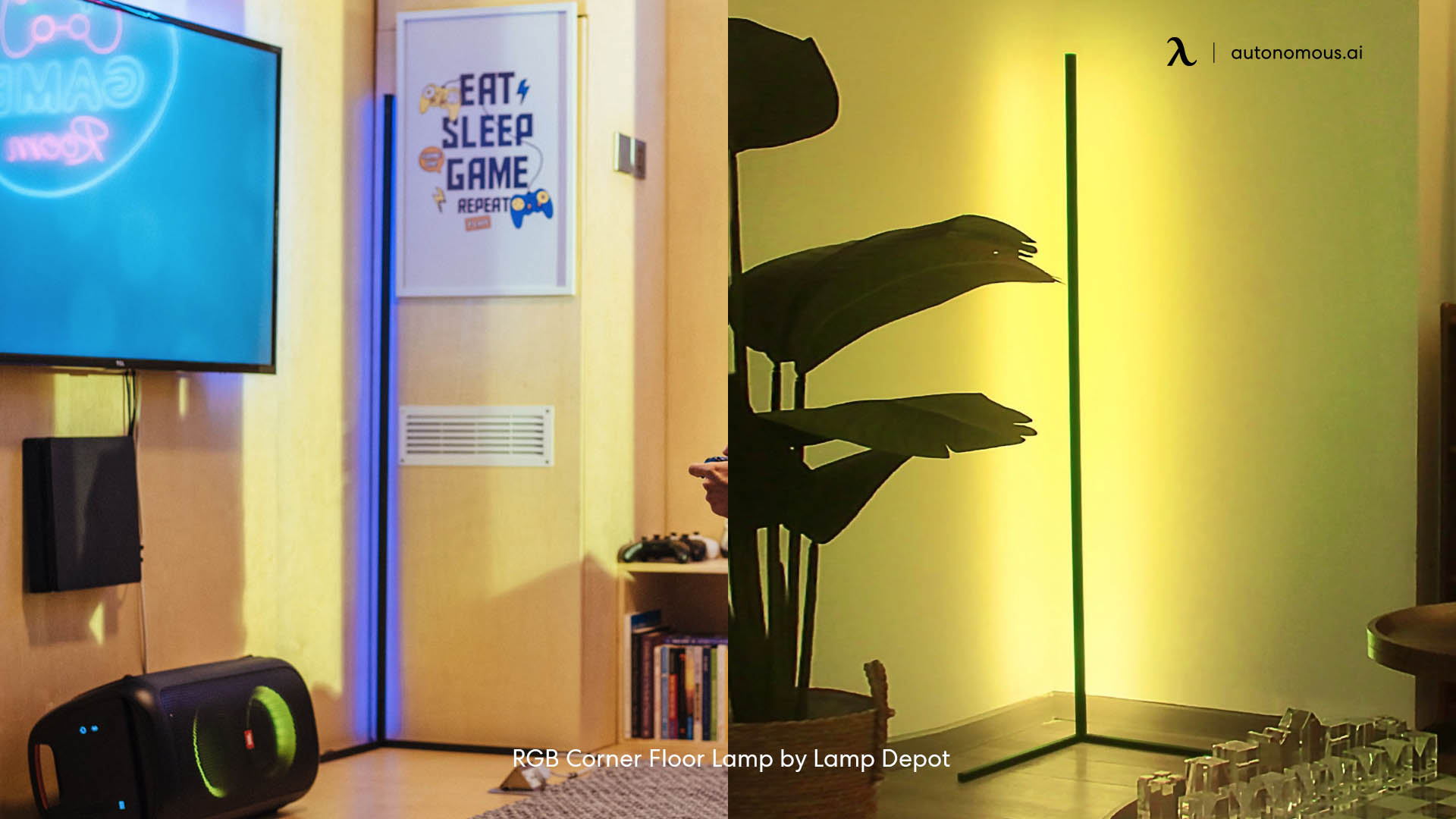 Lighting is important for three reasons: to see what you are doing, to protect your eyes, and to create an atmosphere in your pro gaming space. Most professionals you see streaming on social media use LED lighting around their pro gaming desk setup, adding a whole new level to the overall effect.
Some people like a dark space to game in, while others focus better in a well-lit space. Whatever side of the fence you are on, there are plenty of options out there. Here are a few pro gaming setup lighting tips from us:
You want to avoid glare or reflection on the screen, so avoid any poorly-placed lighting shining directly onto the screen. Shadows are also a big no-no, so don't have lighting directly behind you.

LED lighting is an excellent choice because it provides luminosity without overpowering the space. Many LED light accessories let you change the colors to go with your mood or game.

Side lighting is perfect for brightening a space without detracting from the focus on the monitor. However, you need to make sure it is even and balanced.

You can work lighting in through your

gaming desk accessories for a more personal touch.

Too much brightness when gaming can cause eye problems and headaches, which are not conducive to effective gameplay. Consider blue light protective eyewear to minimize the effects and avoid fluorescent bulbs.
Our Top Pick: RGB corner Lamp Depot
Final Thoughts
Gaming like a pro takes more than a good pro gaming setup, but it is a pretty good place to start. Follow this guide and build your dream gaming zone step by step.
Hey, you have special pricing through your company.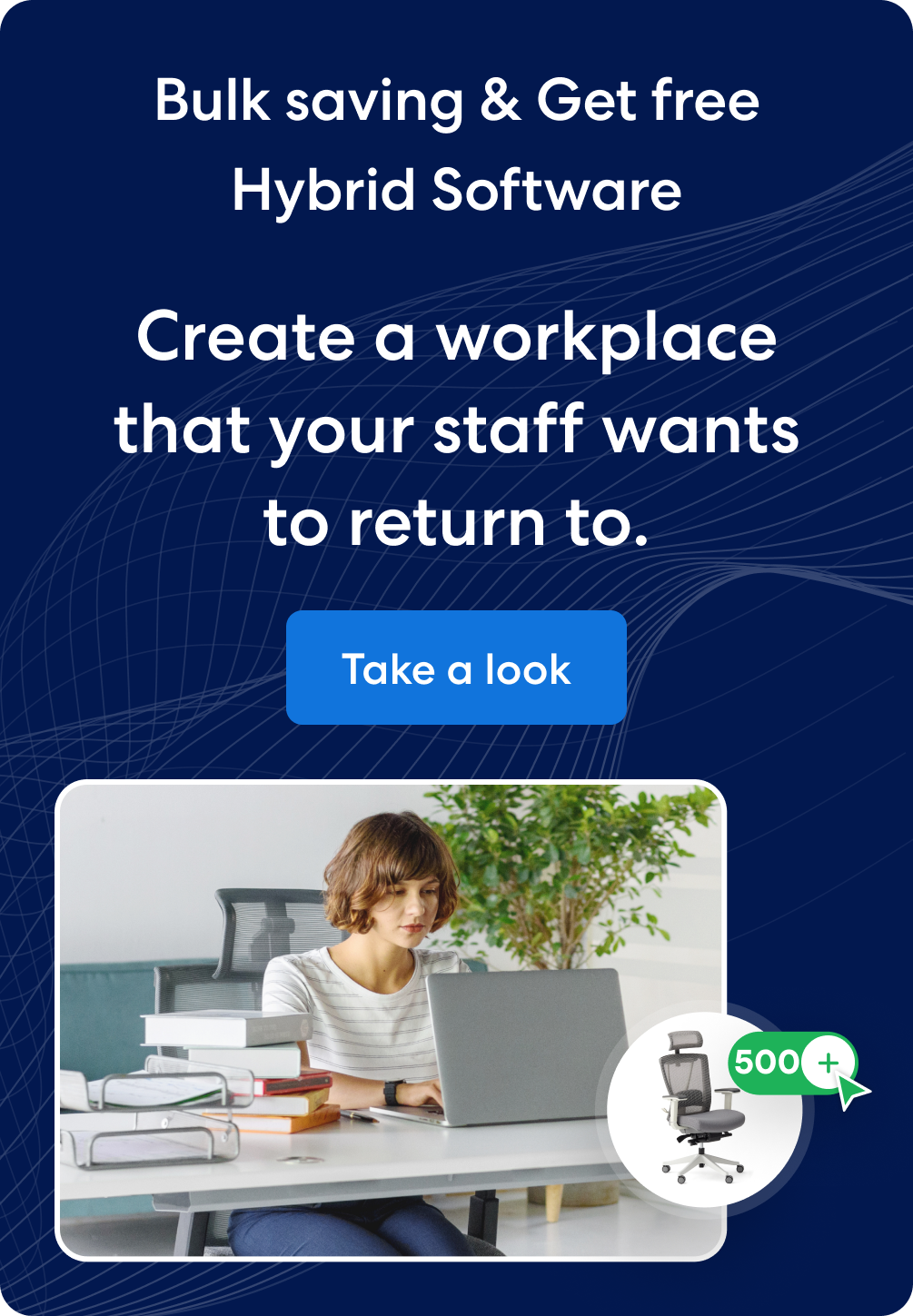 Get exclusive rewards
for your first Autonomous blog subscription.
WRITTEN BYAutonomous
We build office products to help you work smarter.
Coming at You Live from Autonomous' Social Media!