Best prefab ADUs for backyard
Your Own Backyard Studio.
Upgrade your backyard with your dream multipurpose space.
View video
Customer Reviews
See what our customers are saying about Pod.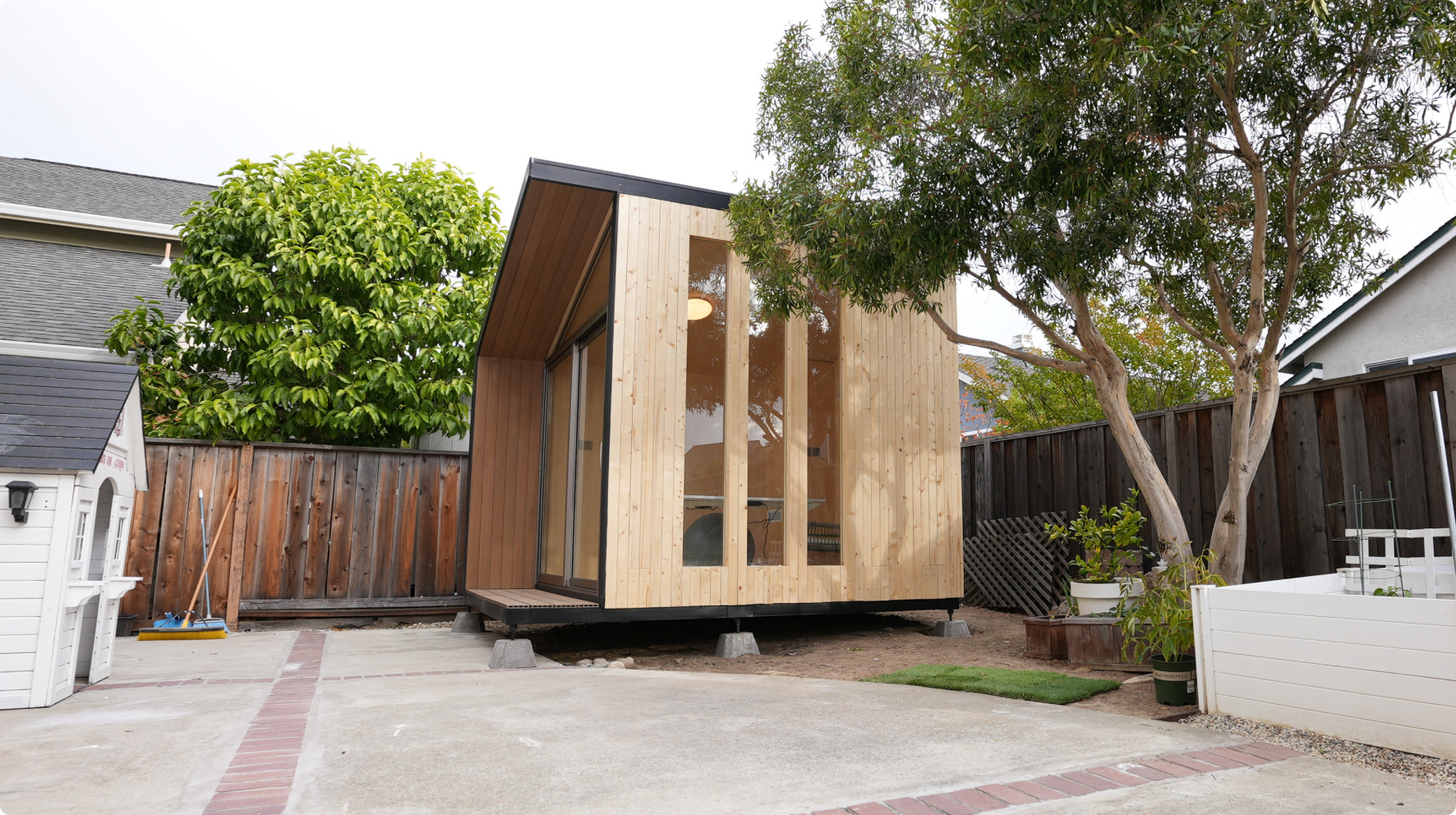 Ryan C.
Castro Valley, California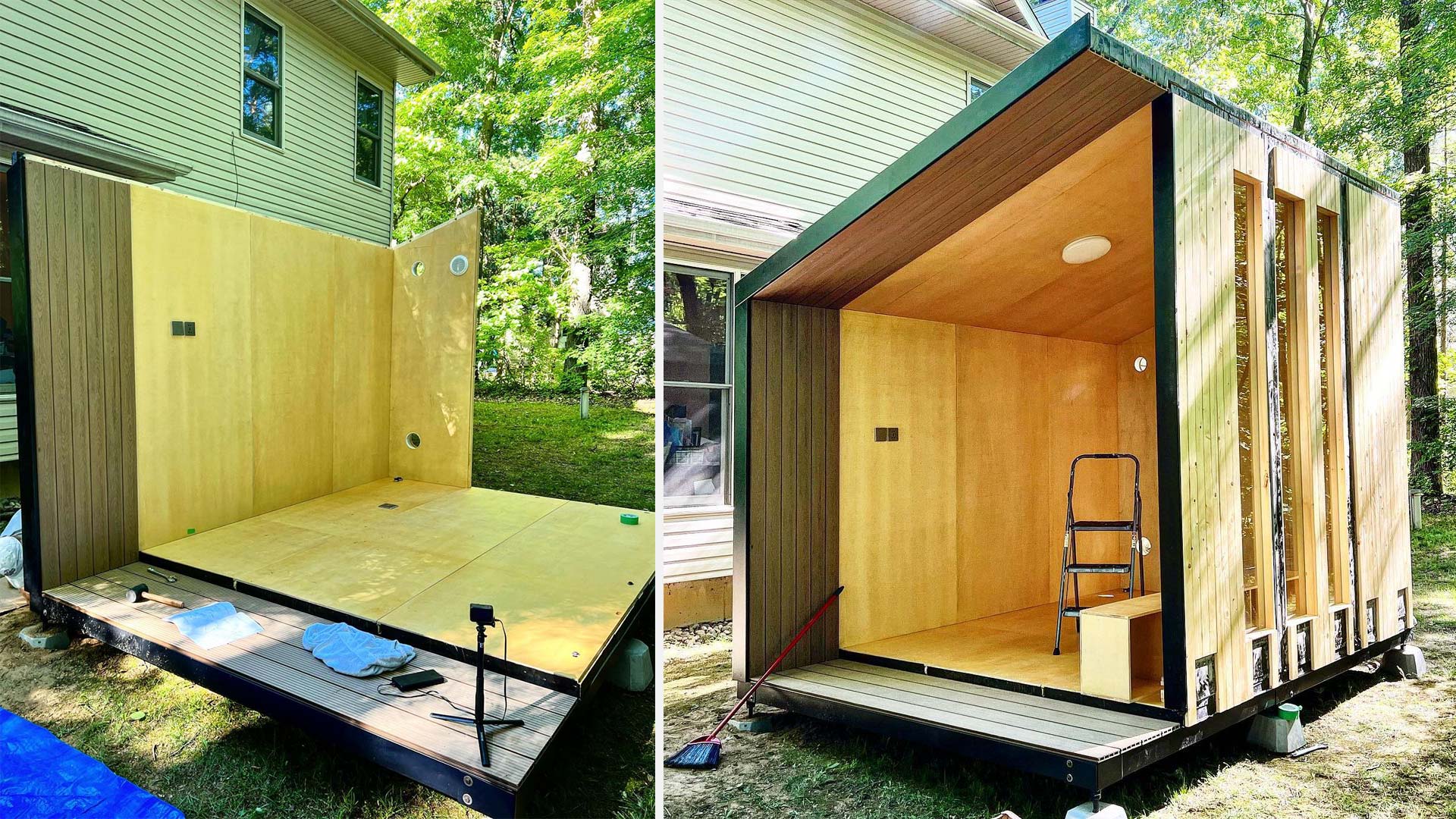 Jeffrey B.
Jerome, Michigan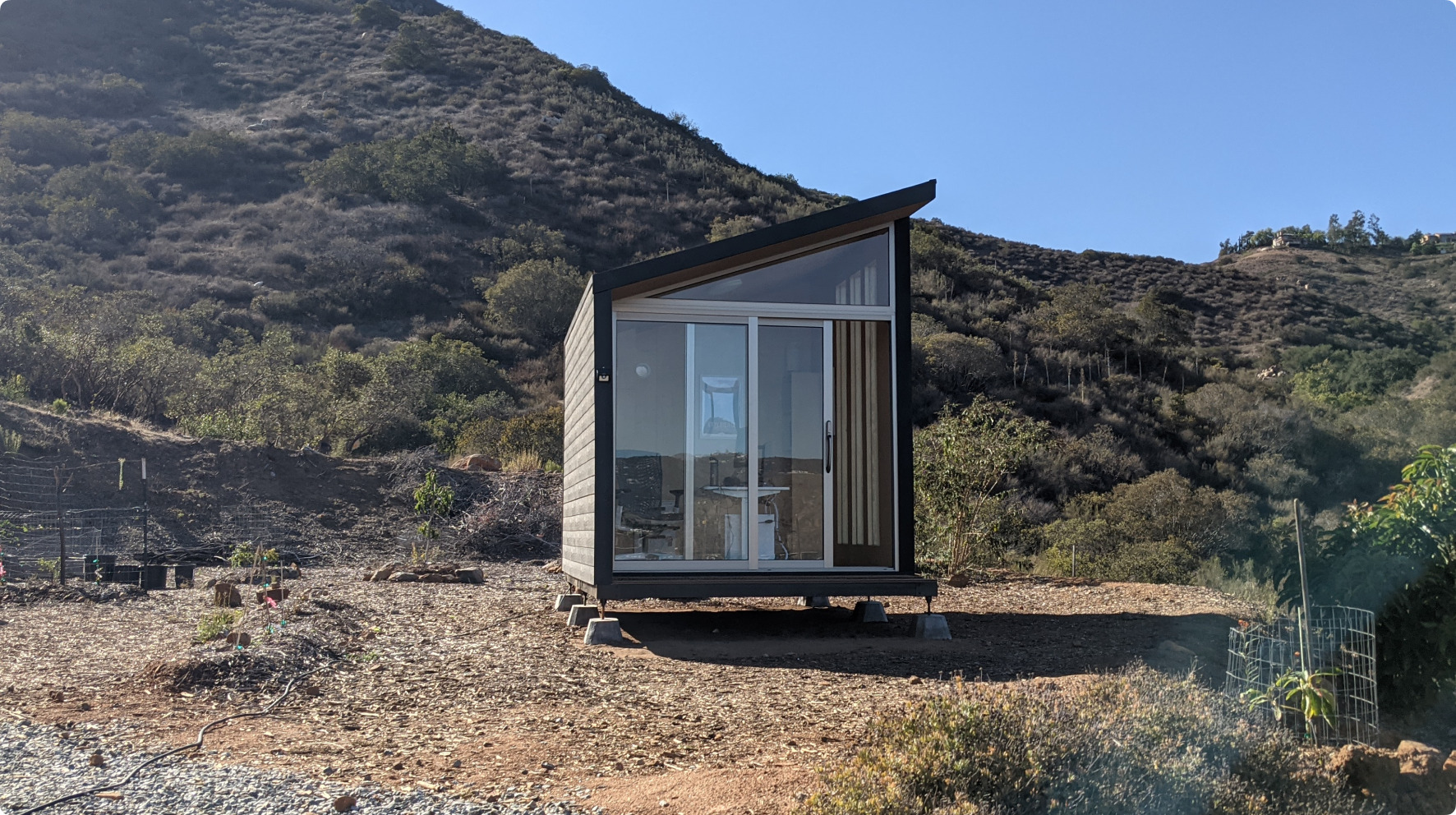 Joe W.
El Cajon, California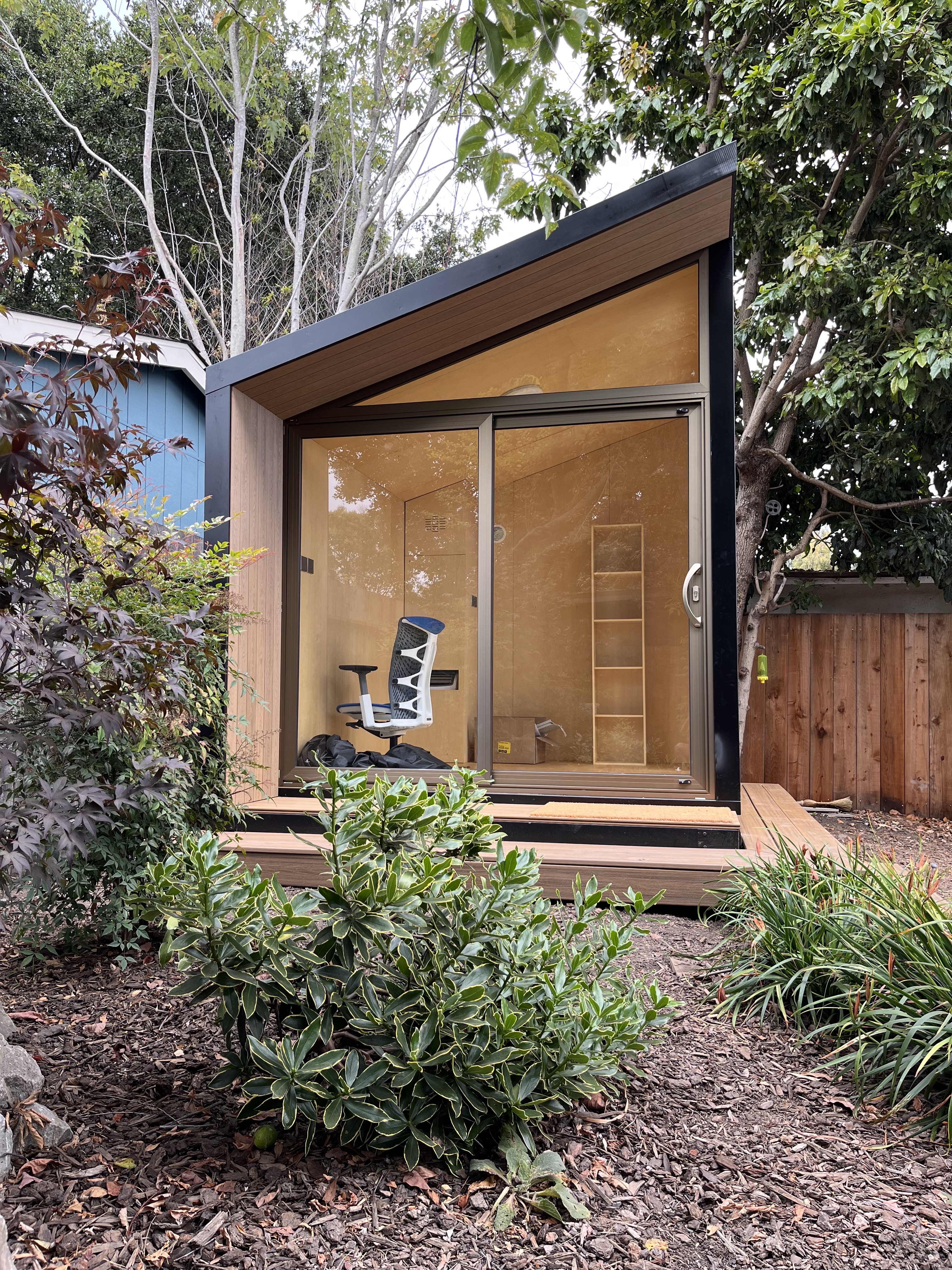 Jimmy C.
Berkeley, California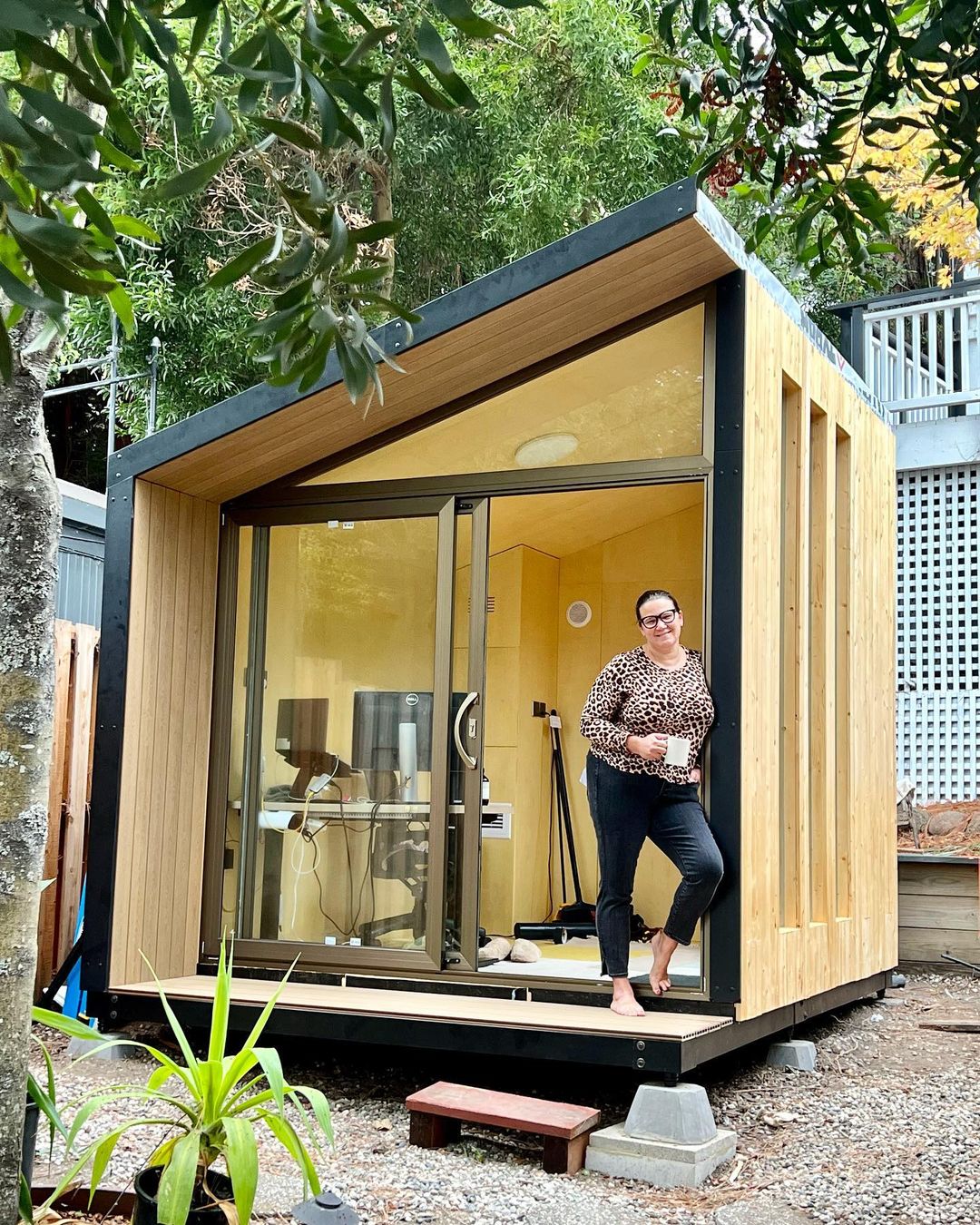 Toby K.
Mill Valley, California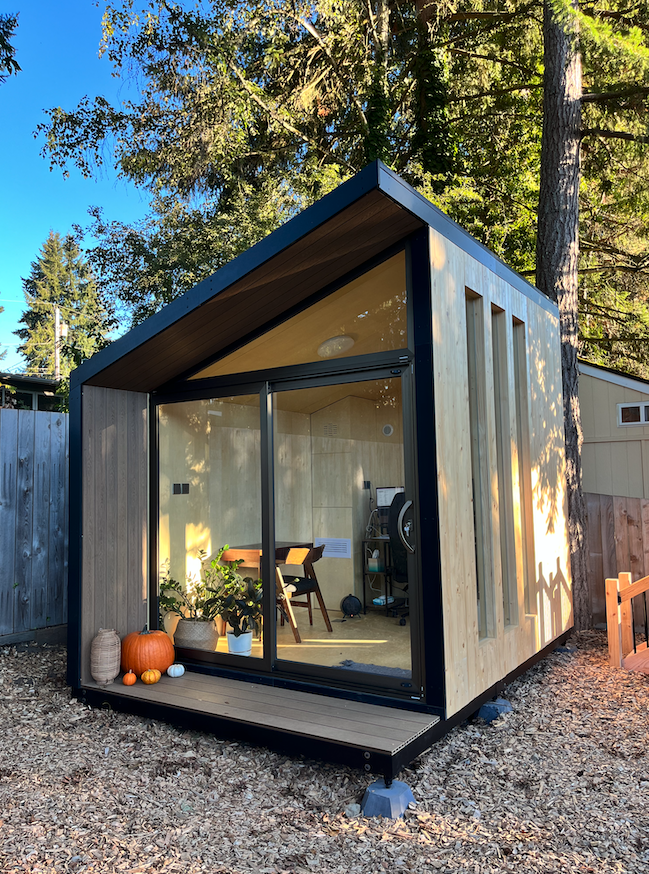 Joanne P. & Jonathan Ng.
Bellevue, Washington
Brian P.
Encinitas, California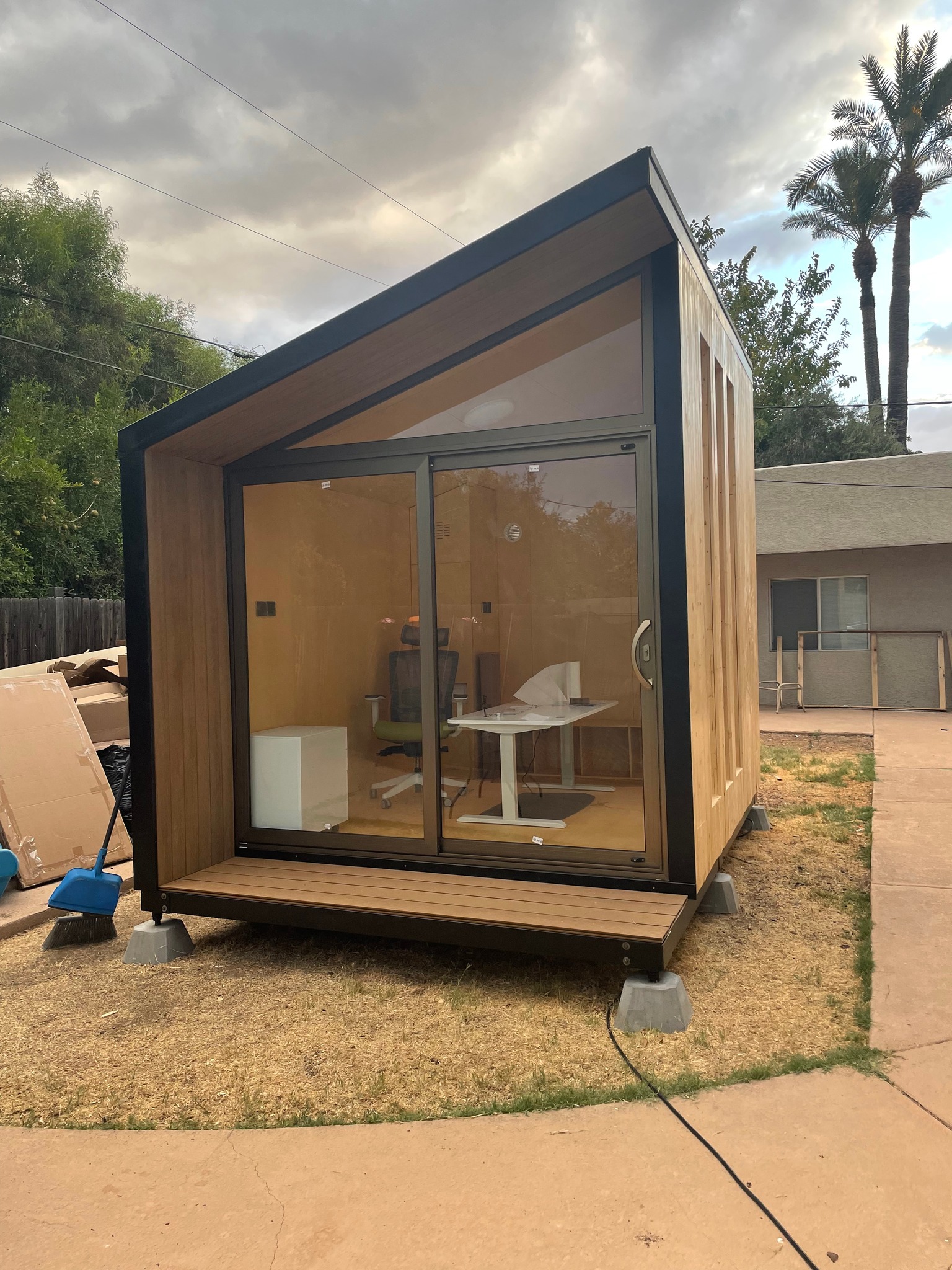 Keisha F.
Phoenix, Arizona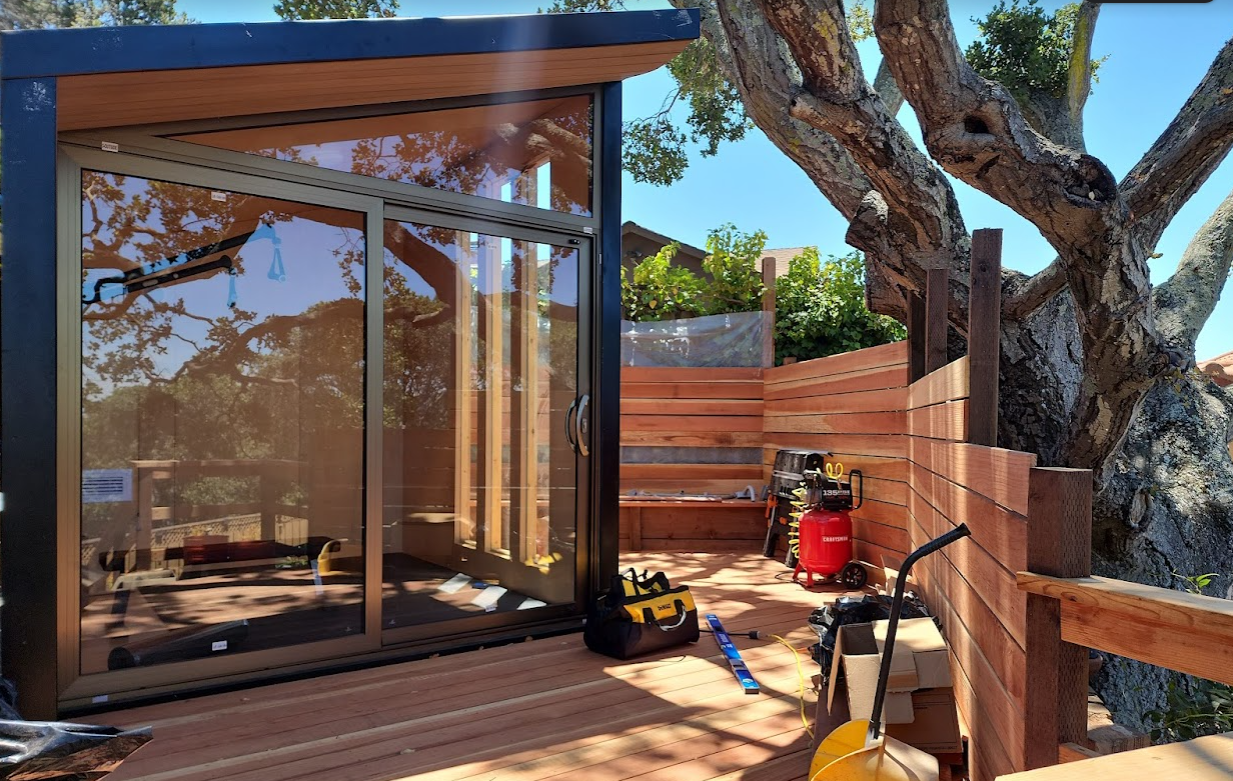 Henry L.
Belmont, California
Which Pod is right for you?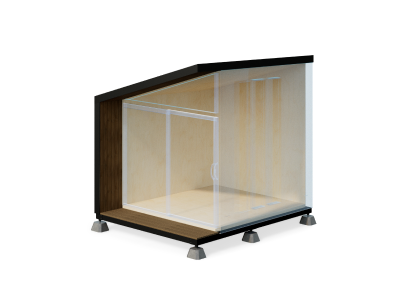 Pod
Size
(sq. ft + length & width)
98 sq. ft
(11.7 ft x 8.3ft)
Material
Plywood, Wooden frame, Honeycomb paper, Housewrap, Composite wood.
Optimal insulation range
45 - 100°F
What's inside
Not Include Furniture
Sound insulated
8mm
Tempered glass + Foam Insulation
Weight capacity
4 tons
(included Pod body)
Ship to
Most US states
(Excludes Hawaii & Alaska)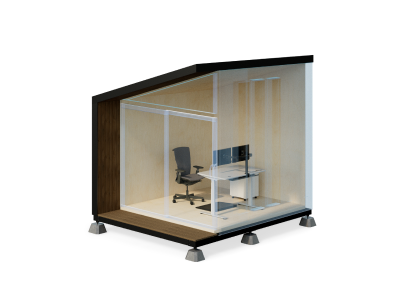 WorkPod
Size
(sq. ft + length & width)
98 sq. ft
(11.7 ft x 8.3ft)
Material
Plywood, Wooden frame, Honeycomb paper, Housewrap, Composite wood.
Optimal insulation range
45 - 100°F
What's inside
SmartDesk Connect, ErgoChair Pro+, Dual Monitor Arm, Cable Tray, Steel Cabinet, Anti-Fatigue Mat.
Sound insulated
8mm
Tempered glass + Foam Insulation
Weight capacity
4 tons
(included Pod body)
Ship to
Most US states
(Excludes Hawaii & Alaska)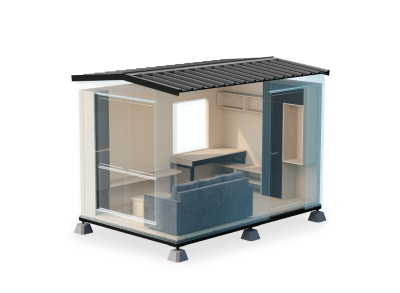 StudioPod
Size
(sq. ft + length & width)
105 sq. ft
(12.5 ft x 8.4 ft)
Material
Plywood, Steel frame, Honeycomb paper, Bitume, Housewrap, Vinyl siding, Roof shingle.
Optimal insulation range
40 - 105°F
What's inside
Closet, Desk, Bookshelf, TV Stand, A Foldable Coffee Table and Convertible Sofa Bed.
Sound insulated
8mm
Tempered glass + Foam Insulation
Weight capacity
4 tons
(included Pod body)
Ship to
Most US states
(Excludes Hawaii & Alaska)
View more

Subscribe to our Newsletter.
Keep up with our latest news & sale on Pod.
Most Suitable Prefab ADU for Your Home or Workspace
We enjoy pod homes because of their eco-friendly feel, flexibility, faster construction, and comparatively low-cost comparison to standard builds. Then stay connected with us until the end to make a happy purchase. Compact-built homes that exist in small sections are known as pod homes. Staying in a smaller place also appeals to people as a way to get down to the basics - especially if it's just for a weekend trip! Pod cottages typically have one as well as two rooms. Although they also appeal to individuals wishing to build backyard workshops, outside studio spaces, granny apartments, or yard workplaces, they're suitable for living in. One can also put the ergonomic office chairs on the pod to work with peace.
How can an Autonomous pod help you?
1. Return to the basics & Take a walk outside
Our consumerist society continuously encourages us to spend more money. Collecting meaningless goods is no longer a small mistake; it has become a widespread habit. Yet studies have shown that it increases our tension and anxiety levels rather than providing a sense of security. Residing places forces us to reconsider our relationship with space & possessions. We tend to think of it as a form of defiance towards mainstream consumerism that encourages us to want more things we don't require. In truth, possessing less Stuff provides a sense of simplicity and significantly reduces our ecological imprint. You can even build a prefab ADU for garden. Pod homes are typically structured with an exposed floor layout, allowing the outdoors and indoors to mix. Having huge windows, an external terrace, and a local habitat, this is especially true. The little area they have provided encourages us to spend more time outside! Researchers gradually agree on one thing: our hectic, fast-paced, work-oriented, information-overloaded life has long been harmful to the body. So this new way of living is built primarily on spending some time indoors. Many of us are working from home due to the pandemic situation and are unable to go out. As a result, you can use a work from home pod to make your job easier.
2. Minimize your environmental effect & Increase your work efficiency
Because of their modest size or the healthy lifestyle they enforce, several people regard pod houses as a means to become more ecological. Staying in a small place also means spending less power, which means you'll save money on things like water, lighting, and power. Furthermore, these cottages like office pods can be customized to be completely off-grid, utilizing innovative strategies for working with instead of against elements of nature. It is a private workspace where you can concentrate better. In addition, it's an innovation to the hybrid approach since remote employees frequently struggle to find out the optimal personal workspace for their job. These privacy work pods are elegant and efficient ideas with a modest size because allocating a complete room in the house is costly and unrealistic. In addition, these are typically soundproof pods so that you won't be conscious of any noises surrounding you.
Autonomous Pod - Collaboration & Personal Work
Work pods are available in two forms, depending on the desired usage and the needs of a particular audience. However, a naked pod is a blank space; purchasing a work pod with the appropriate furnishings, decorations, and tools will provide you with a modern amenities pod.
What are ADUs?
Accessory dwelling units (ADUs) are granny apartments, cottage apartments, basement apartments, or garage apartments. It is a legal term for a secondary house, apartment, or in-law unit that is constructed on any single-family or multi-family lot with an existing residential dwelling. There are many types of common prefab accessory dwelling units types that vary in form and structure and size. All of these prefab accessory dwelling units are different in structure but common in purpose which is to provide an additional housing space. We have listed a few usages of prefab ADUs and their impressive features that make them a desirable space! Modern accessory dwelling units can be used for many purposes. Here is some common usage of it.
1. Art Studios / Home Office / Affordable Living
A studio away from your workspace can work like magic in bringing out one's artistic flow. It can be difficult to create something awesome from the space you also eat and sleep. Hence, prefab accessory dwelling units are here for the rescue, they can be used as art studios for providing you the space for your artistic process. Besides that, prefabricated ADUs in California are also popular for serving as a pod made for home offices. This way you can easily remove interruption and unnecessary distractions by having a separate space as your home office. Prefab accessory dwelling units in Southern California can be the best option for affordable living. According to a general impression, ADU kits can save a big chunk of your family income. They are safe, decent, and affordable housing options. Little investment goes into making them highly functional and smart which will help you save your money for bigger goals.
2. Micro Communities and Developments
A prefab accessory dwelling unit is also best used for micro-communities and developments. In a micro-community, people need a space to get a small group of people together to make a big difference in people's lives. What space can be best other than the prefabricated ADUs? Equipped with ADUs kits, it can serve the best private space away from home or office to help people achieve their physical goals, career opportunities, intellectual pursuits, artistic dreams, or any other number of other accomplishments.
Prefab Accessory Dwelling Units & Elements
A newly prefab ADU in California features natural light elements such as wider windows or clerestory windows. French doors and skylights are also used to increase the inflow of sunlight inside it. Abundant natural light is an important element as ADU smaller in size can be suffocating, dark and gloomy. So it may adversely affect your working or living environment. The interior finishes are the most expensive component of a prefab accessory dwelling unit. It includes interior finishes of trims, doors, floors, walls, ceilings, stairways, etc. A prefab ADU in San Diego must have quality interior finishes as it is a one-time investment that can go for a long without causing an unnecessary disturbance by repairing or changing it time and again. Interior finishes of prefab ADU in Los Angeles feature both natural and synthetic materials which will add further character to your private pod. Having built-in storage prove to be highly functional and beneficial. A square feet space will be very well managed with your things stuffed in their specified places without having to purchase more furniture for storage. Built-in storage also serves great for extra storage even if you have some storage furniture with you. Besides, modern accessory dwelling units with built-in storage is nowadays one of the preferable choices for affordable and sustainable living. Highly functional prefab accessory dwelling units have heightened the interest of many purchasers, rentals, and owners. Besides using it as your prefab office, creative studio pod, or space for micro-communities and developments, ADUs are used for other purposes as well. However, make sure your prefab accessory dwelling unit is designed carefully with prefab kits and other smart home or work accessories to increase its usage.