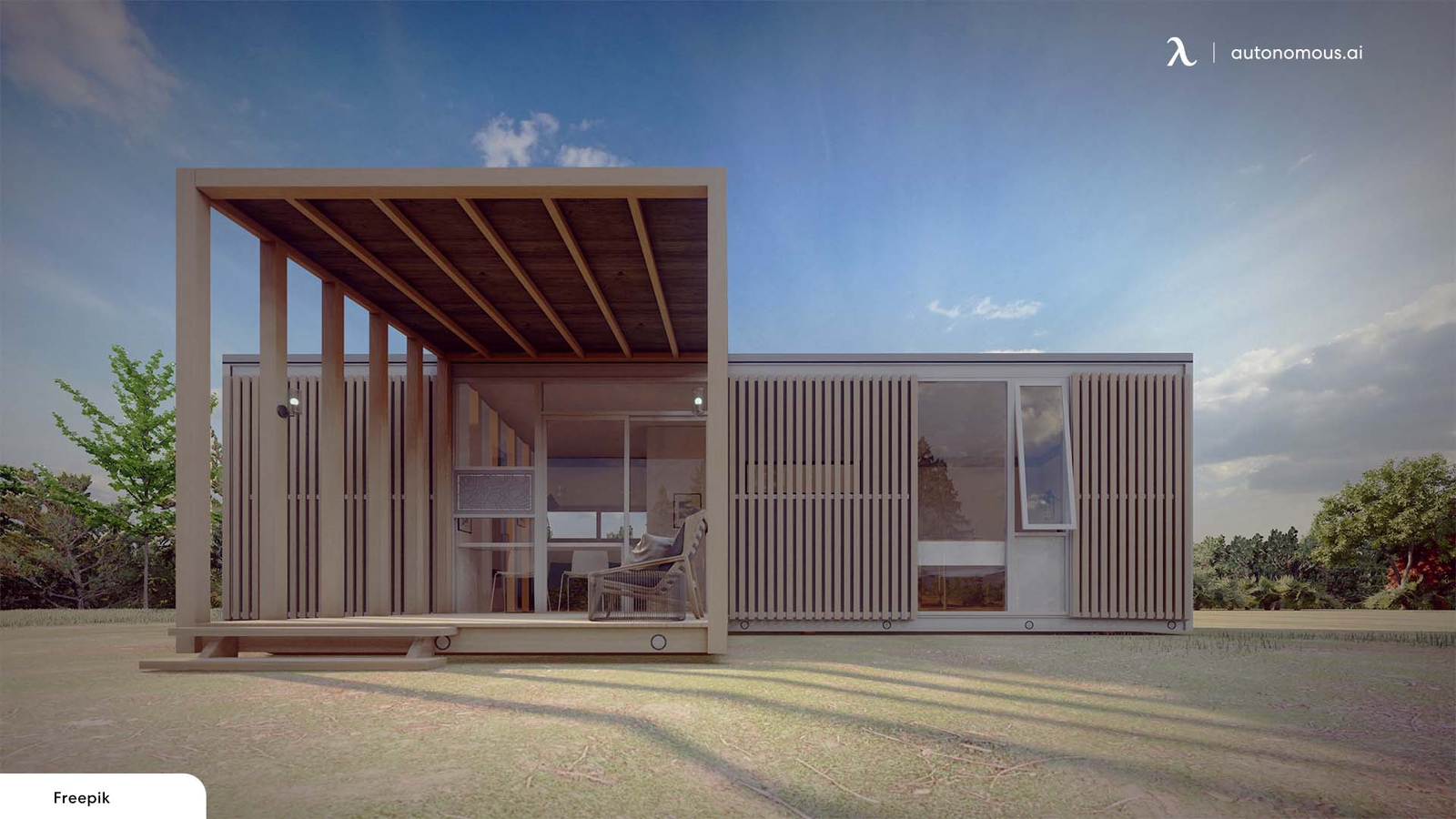 Smart Products
8 Small Office Sheds for Backyard & Outdoor Workspace

Autonomous
|
Mar 22, 2022
2,836 Views
Since the pandemic, many people have had to re-evaluate their relationship with the home office. Covid-19 sent hundreds of millions of office workers home for nearly two years, and as for the rest of the year, it looks like nothing is returning to normal.  
You may be wondering what the silver lining is of this all? 
Well, there is a chance to build a small backyard office in the space for those with enough backyard or garden space.  
Is there anything better than throwing on pajamas and taking the 10 step commute to the office in the morning sun? 
It's good to note the above is just a dream for some people. Even for those ready and rip-roaring to get back to the main office to synergize with the team, the new reality means the majority or part of the time will be spent working remotely.  
You might as well build a well-designed home office setups that makes you get even more work done in less time and fulfills all your requirements.  
Office Shed vs. Backyard Office
It's important to know that the term "home office shed" can significantly narrow down your search when it comes to looking for great space. Don't let the low-brow name of "office shed" discourage you from purchasing one of the most incredible workspaces you may use in your life.  
These spaces are often called backyard office pods, which sounds much cooler than the latter.  
We assume most people want something ready to go, given that the pandemic has sprung upon us. The best way to go is to purchase a plug and play backyard office that doesn't require months of planning, contractors, or permits. 
One of the most suitable bets is a prefab garden office that can be shipped to assemble on your own or let experts do it for you in a few hours. 
This article is written to inspire you and not bore you with the construction specifics, so without further ado, let's have a look at some of the best small office sheds for backyard and outdoor workspaces.
8 Small Office Sheds for Your Outdoor Workspace
1. Autonomous WorkPod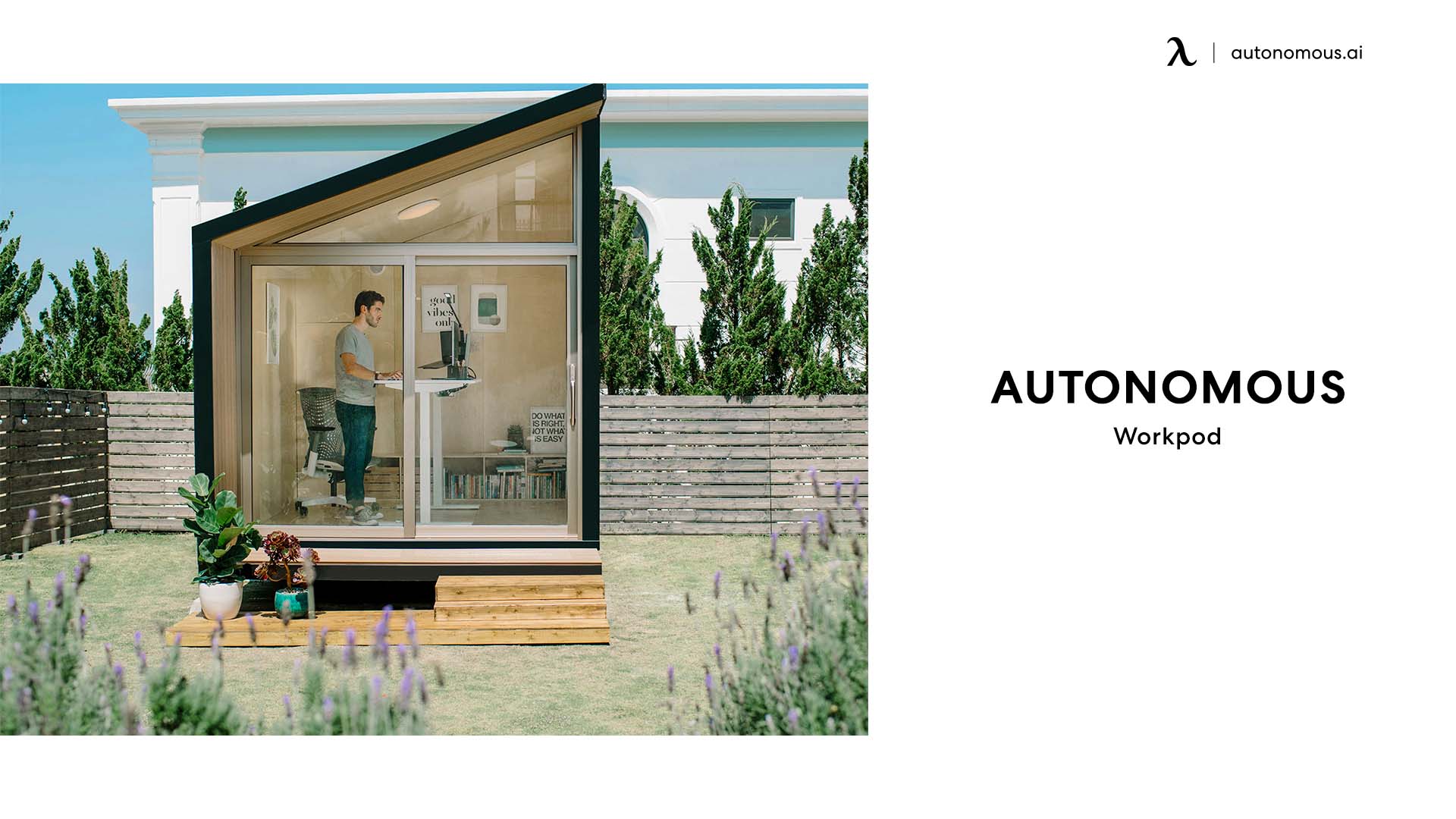 The Autonomous Pod is the epitome of comfort and is an excellent remote workspace. You can close the door on distractions and step into the zone when you start work in this small backyard office. 
It is sound insulated, meaning the noise is kept out while your thoughts are kept in. There are also glass-to-ceiling doors so that you don't end up feeling claustrophobic. 
With this portable soundproof office pod, you can leave the office, be done for the day, and keep your commute at virtually zero. This workspace gives you more space to live your life and work schedule separately. 
What's great about the Autonomous WorkPod is that it only takes a few hours to complete its assembly. It is similar to an adult Lego set for adults and doesn't require hiring a contractor to build it for you.  
You will be able to fit the WorkPod anywhere in your backyard, no matter the terrain conditions. Adjustable cement feet can raise the office to an additional 4,7 inches and uniformly distribute up to four tons of weight. Book an Autonomous showroom tour and check out what modern office sheds the company has available. 
Features:
High-quality materials used in the manufacturing process

You can view the product in the company's showroom in California

Fast assembly time

Fully insulated

Various models available, including gaming, gym, pod, and WorkPod 
2. Hud-1 EZ Buildings Wood Log Garden – DIY Kit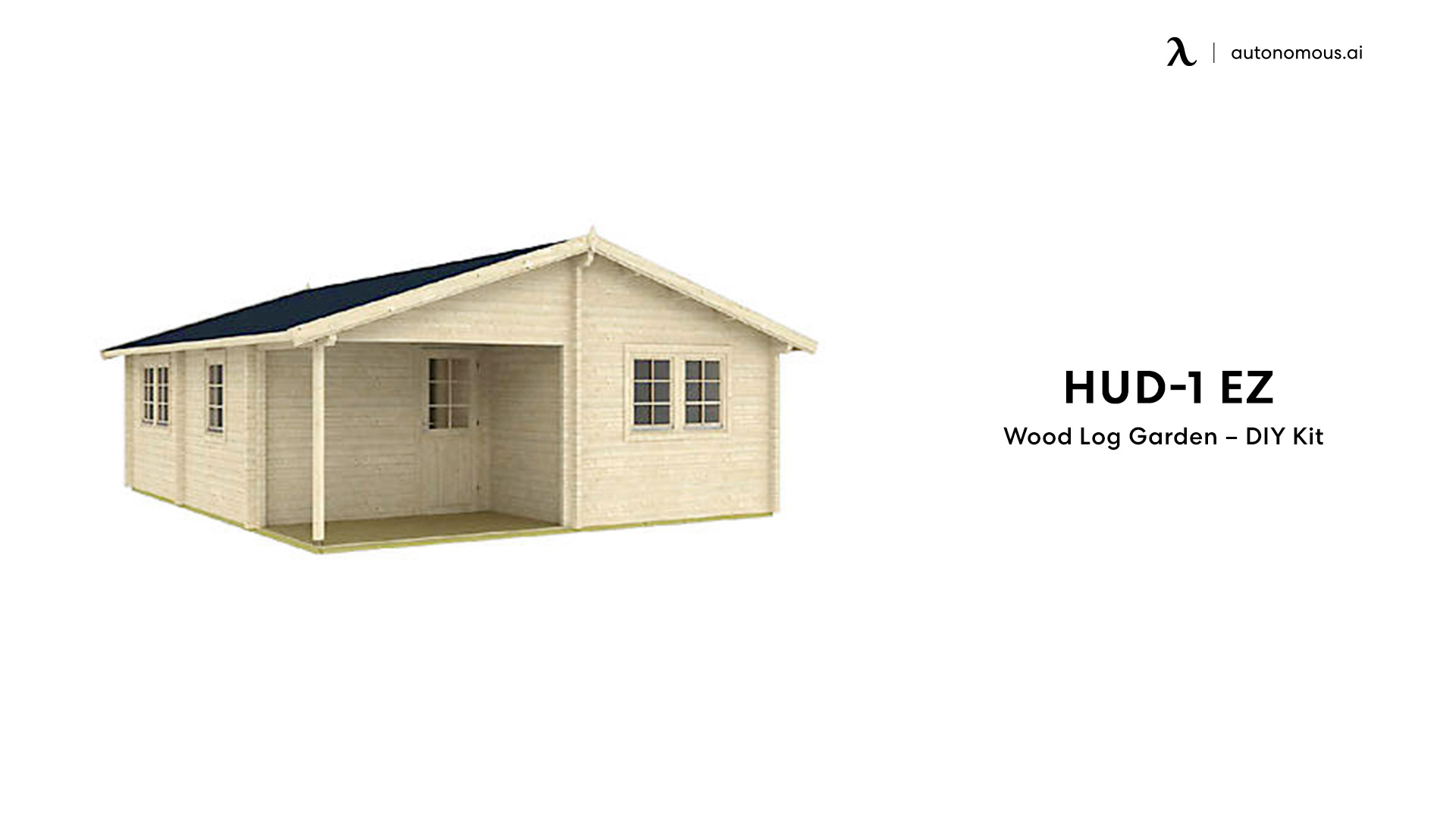 This is a great small office shed for someone who wants an affordable and quickly assembled workspace. You can trust Home Depot to be able to ship $17,000 products straight to your door and get it there safely.  
We must admit that other sheds on this list are much more attractive, but this mobile office, among others from different brands, is the only one you can purchase online. 
The small home office shed model is uniquely built and best for people who want a simple plug-and-play office shed that fulfills their basic requirements. 
Features:
Ships to your door

Door and window locking hardware

French doors with single glazed windows with grill

Roomy vaulted ceiling 

Includes ¾ inch roof deck boards

Tons of space – 2151 cubic ft. of usable storage space great for storage your hobby, workshop, or gardening items 
3. The Bunkie Premier Deluxe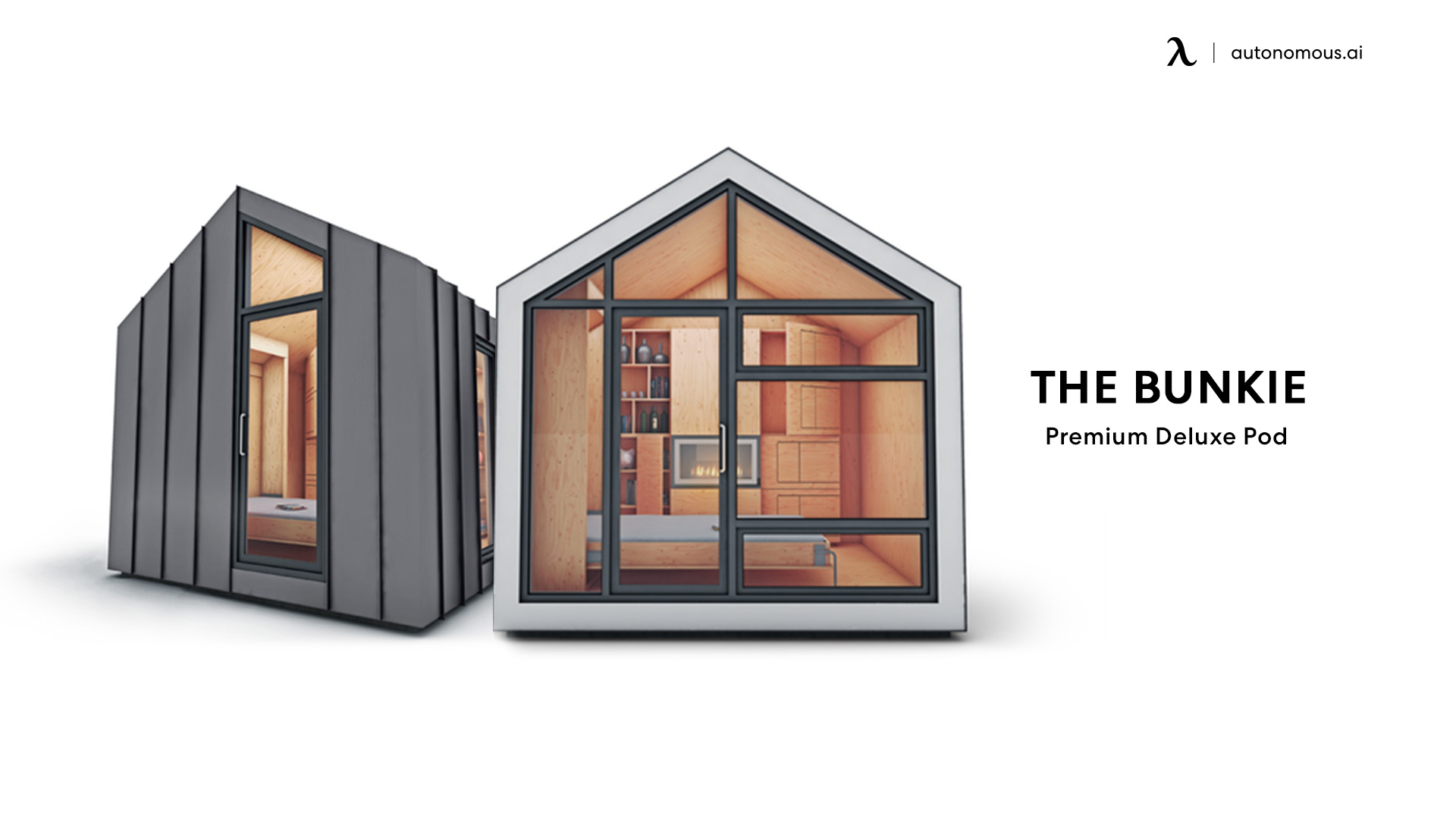 The Bunkie was built for you if you take architecture seriously. This office shed can become a flexible space for many uses, although it was initially conceived as an extended living space on a beautiful plot of Canadian land. 
It has wall-to-wall glass, making it perfect for placing in a shaded area of your backyard to get the ideal balance of screen glare reduction and lighting.  
One of the best things about The Bunkie small home office shed is that no permits are required for it anywhere in the United States. The pricing of this office work pod is around $42,000, which is a bit pricier than most models on this list, but it is worth every penny.  
Features:
Optional wall shelving, luxury flooring, and wall bed

Double glass in back and front

UV coasted maple plywood interior panels

Insulated floors and walls

Dual airflow vents 
4. Quality Sheds Studio Office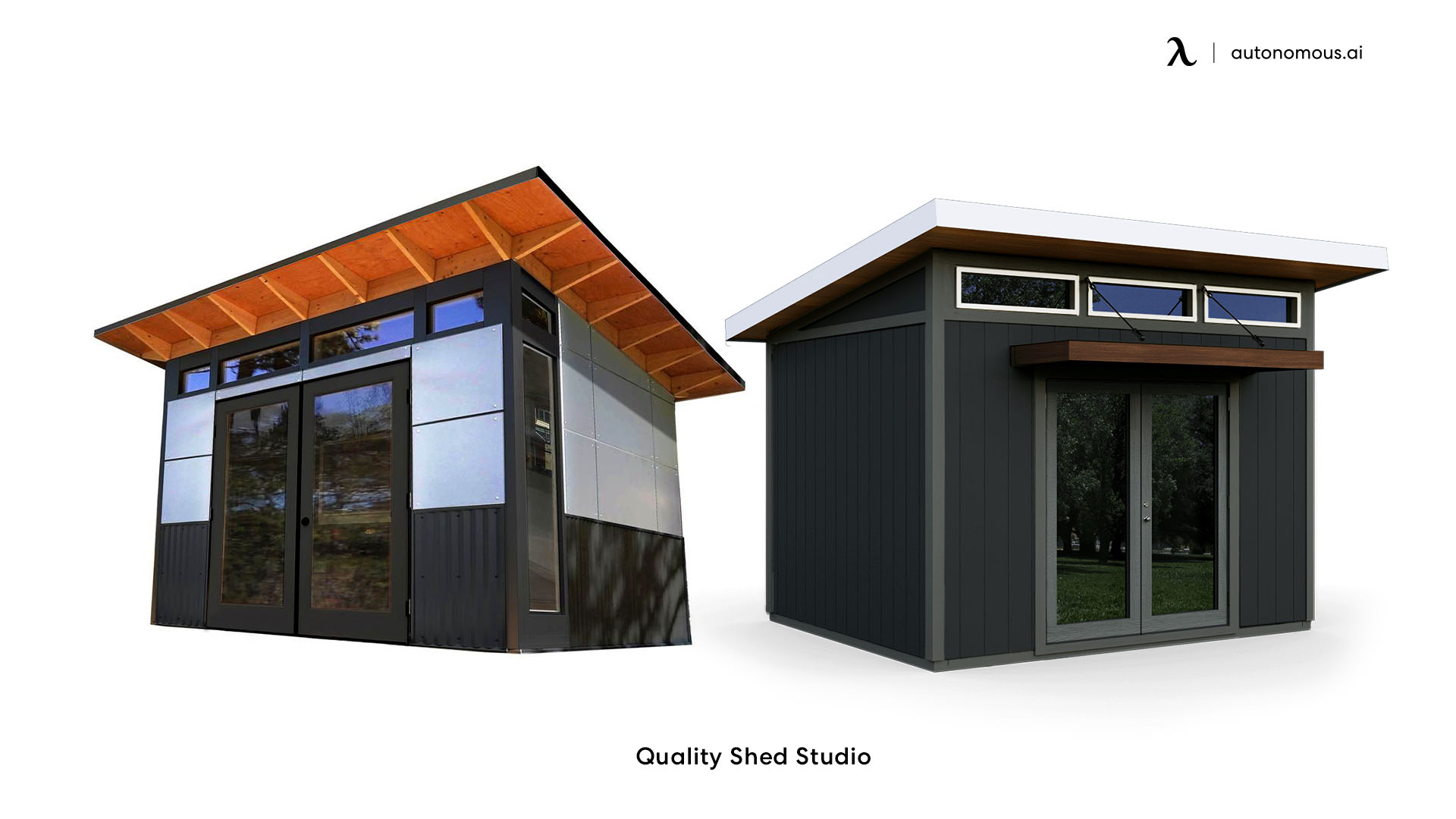 What's great about this modern small outdoor shed is that it is a good balance between fair pricing and modern design. There are also various sizes available, ranging from 8 x 10' to 12 x 24', meaning there is a good selection for multiple backyard sizes.  
The pricing of the Quality Sheds office studio starts at $5,600 and goes up to $12,000, making it reasonably priced. If you are looking for a pretty solid deal, you can check out the starter bundle from the company that retails for $6,000; this includes installation and delivery.  
Suppose you want a customized version, you can order the custom redwood deck that can add a premium look that is a must-have if your budget allows. These small office sheds are sometimes available on Amazon but often tend to be unavailable.  
Features:
Pricing includes installation and delivery 

Many customizations options and other product lines

Six inches overhang at the read and sides

12-inch roof overhang at the front

2 x 6 fascia

7-inch interior low wall height

2/12 roof pitch

French door 
5. YardPods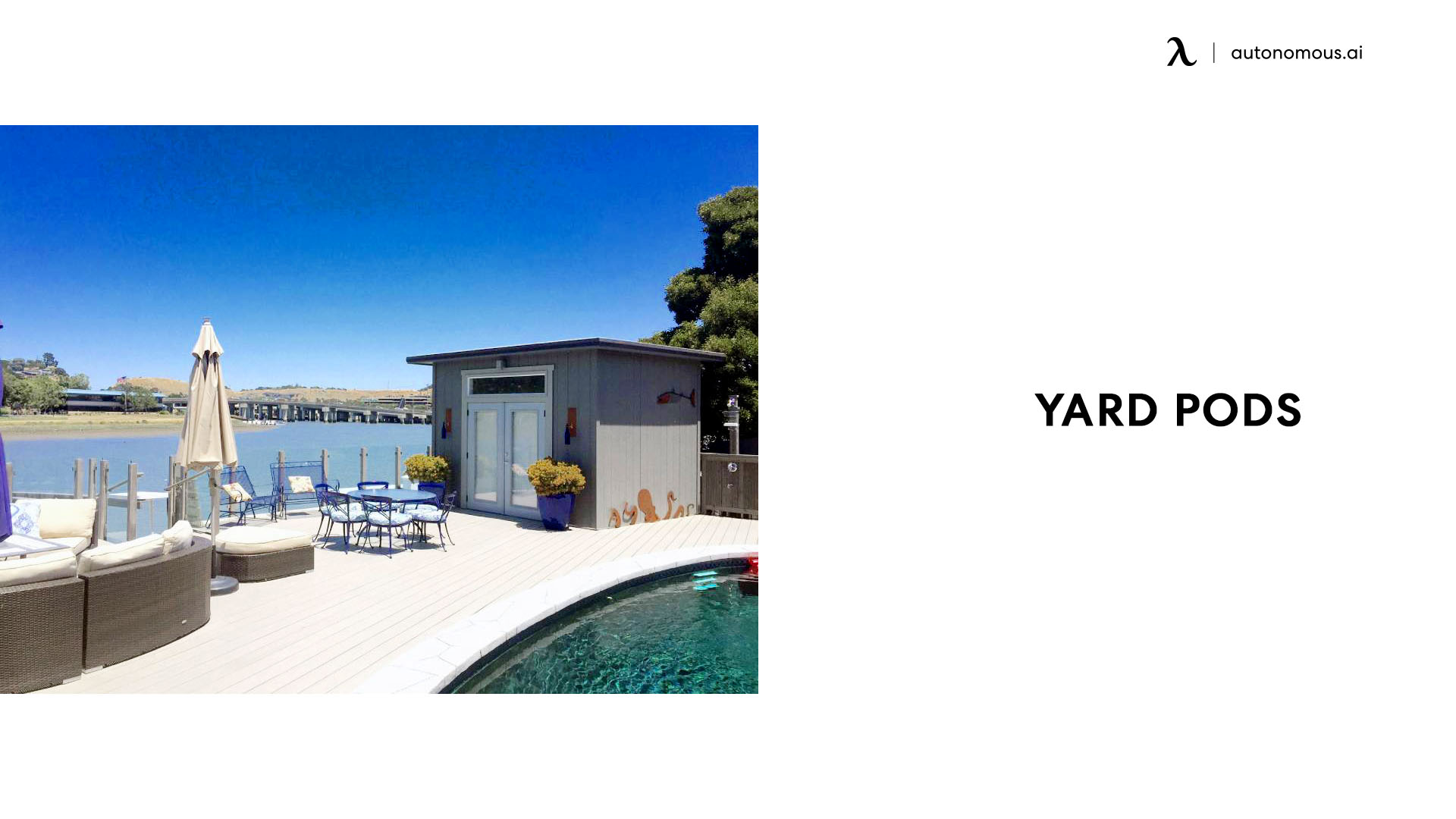 These small office sheds aren't shed; they are pods. That term is much cooler, and maybe we should start calling it that from now on.  
This company offers custom or turnkey options and is based in the San Francisco Bay Area. The most remarkable things about these office pods are their modern look and the placement and finishing options that significantly impact the final look. 
A fully installed small outdoor shed in the Bay Area costs around $28,000, which may not be within everyone's budget. However, if you have the cash to splurge, you will not be disappointed with this private and beautifully designed office space.  
Features:
Four 120 sq ft options from 8 x 15' sloped to 10 x 12' flat roof

Six window configurations

Built-in electrical system

Finishes include vertical cedar, plywood, SmartSide, and more

All windows, doors, finishes, and paint is completed before delivery 
6. OfficePOD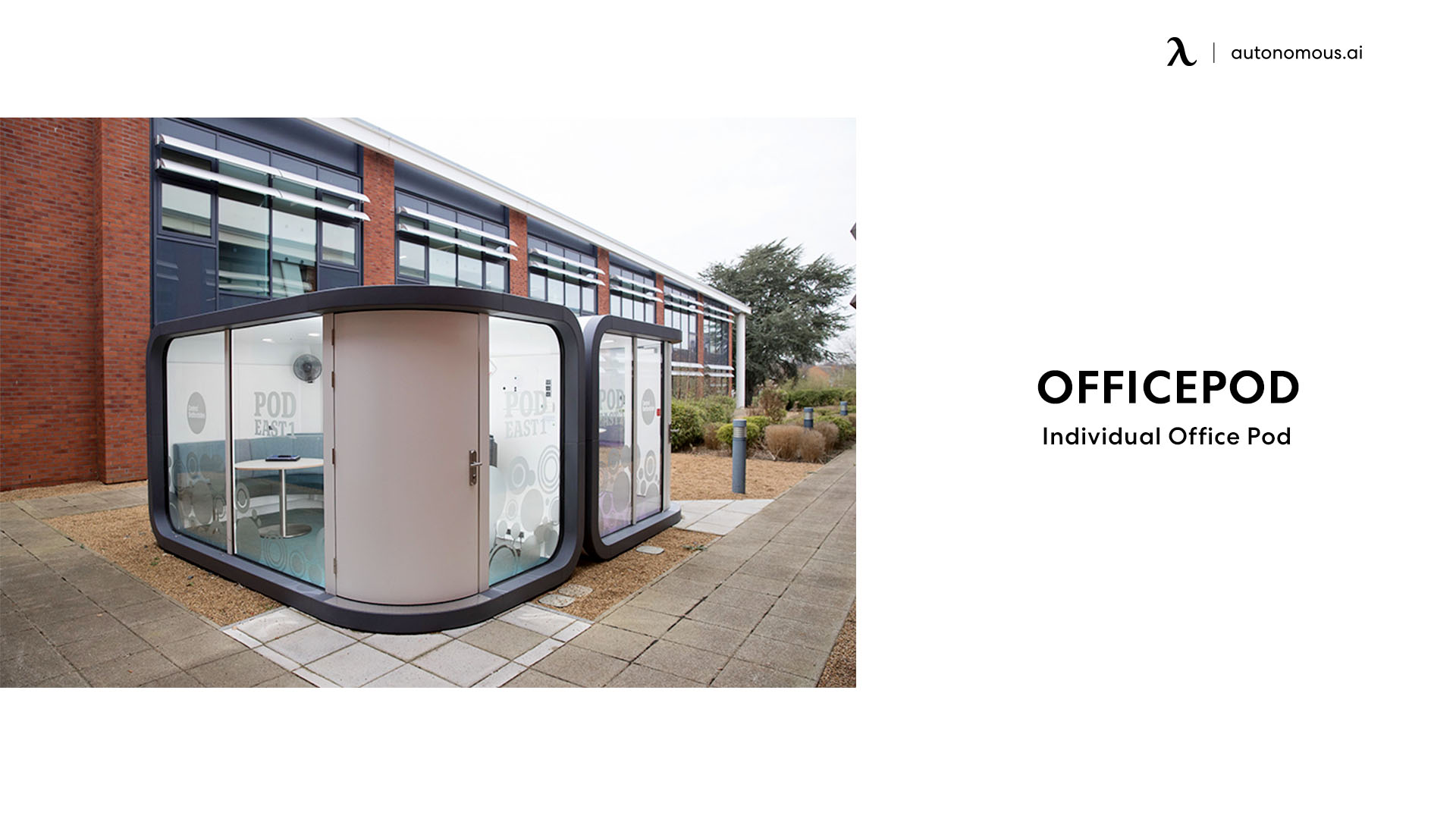 This cute little office pod is perfect for the backyard and can even be used to create a quiet meeting space in a traditional office. It can provide a working environment separate from your home life or current office space.  
The hassle-free OfficePOD service company deals with everything from site surveys to installations. It has an excellent customer service department that can help customers with POD relocations in case of moving employers or homes.  
Each OfficePOD is tiny but exceptionally built. It is perfect for small backyards where you want to work straight away after installing the workspace. 
This portable workspace does not require planning consent in most cases and is an optimum size of 2.1m x 2.1m. Due to its modular design, you can easily and quickly construct this office pod in gardens with the most challenging access paths. 
The OfficePOD has been manufactured to provide appropriate security when occupied or empty. This is a small office shed of an extensive design process, meaning that the space's external and internal look and feel are made for a fabulous user experience. 
One great thing about this office environment is the materials used to create it. Sustainable, recycled, and recyclable materials have been used wherever possible, and artificial products were only used where performance requirements call for it. 
This POD has low energy consumption and satisfies the most strict energy performance benchmarks. There are also high levels of insulation and an innovative cooling system. The company is committed to further improvements as technology and science allow. 
Features:
High insulations levels

Beautiful minimalistic design

Excellent customer service

Quick assembly

Sustainable materials used in the creation of this OfficePOD 
7. The Archipod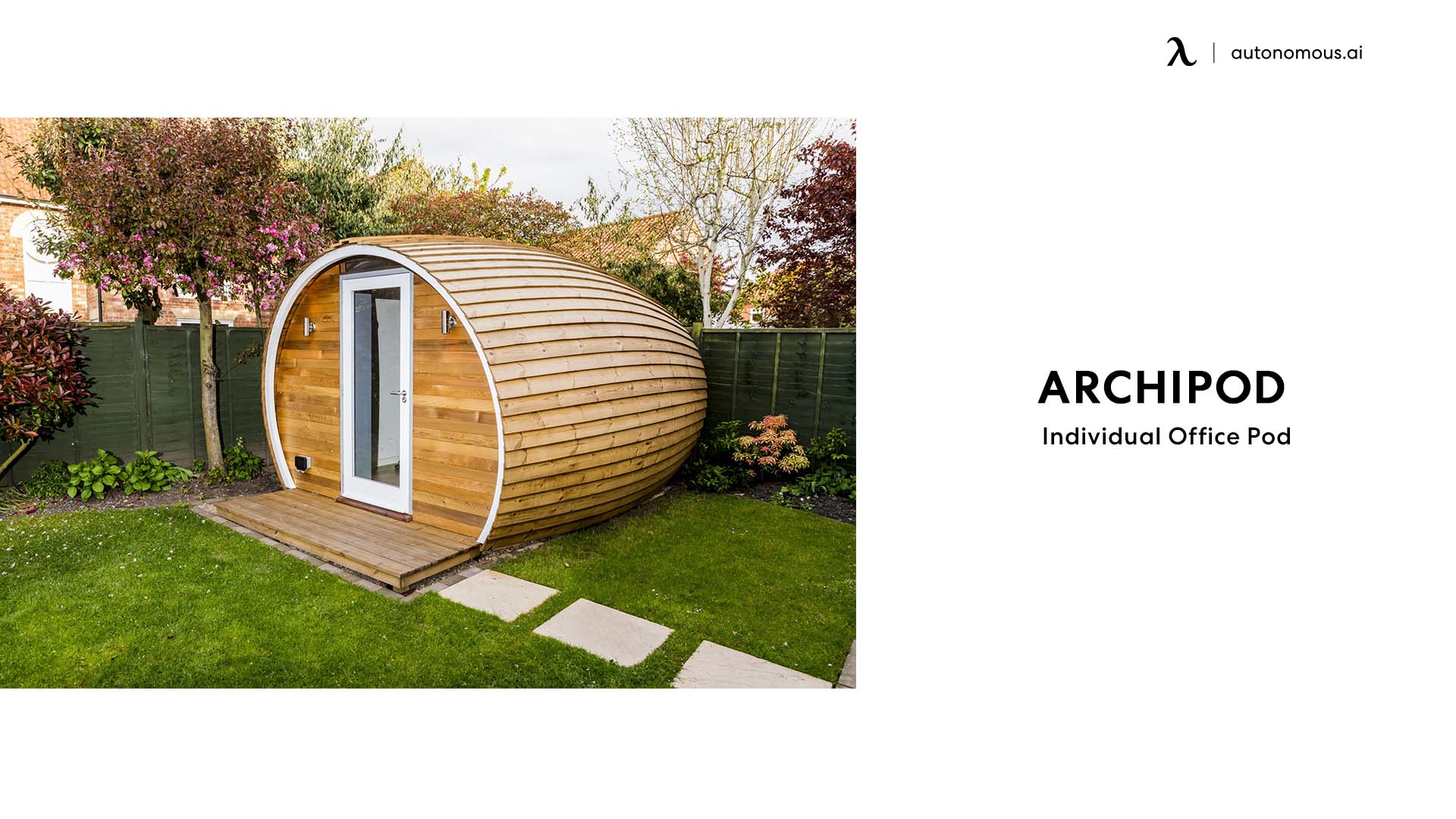 This is one of the interesting small shed office ideas in the market. The Archipod is one of the most comfortable and unique home garden offices you will find on the market. People adore the looks of the Archipod, and rightfully so, as it's both modern and woodsy traditional at the same time.  
It looks like a naturally graceful animal from the forest with its spherical shape and a swing-up door. You may just become a forest creature while sitting plump in your backyard, living like a hermit, and editing spreadsheets.  
Working from home has multiple benefits, including having more time to spend with family, saving on office infrastructure expenses, and saving on travel costs plus time. The only problem is setting up a comfortable home office may require a lot of money and ample space.  
However, with the Archipod, working from home is now more straightforward than you think. The Archipod can be set up in the back of the garden or home and is a comfortable mobile home office.  
It can also be used as a treehouse, meditation room, hobby room, studio, or playroom, even though the "Pod" is primarily designed for a small garden office. Timber is the world's most renewable building material and is used to create this product. The pod is also fully insulated to a level exceeding current building standards.  
Part of the structure is prefabricated, allowing you to carry it through your house when it arrives. It doesn't matter where you live; you will be able to get the pod into your backyard. 
The unique shape of the pod allows for a generous amount of natural light to enter from the dome room. One thing to note is that the pod looks more prominent on the inside than outside.  
Features:
Beautiful design and style

Superb high, quality timber used in the construction of this workspace

The design allows an optimal influx of light into the office

It can fit any space due to the small size

An electrical system is built into the

small office shed 
8. Tetra Shed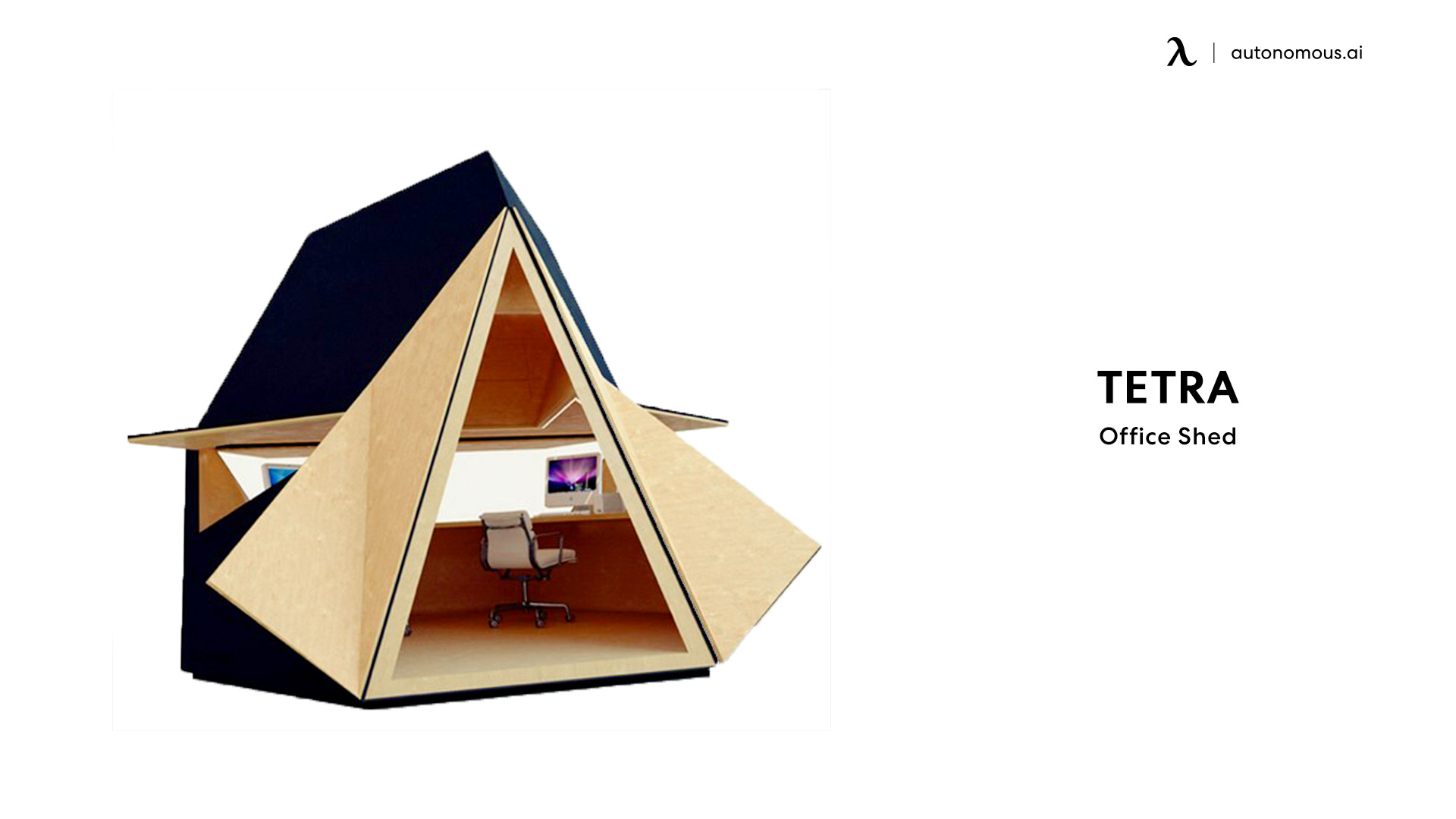 This modular small office shed by David Ajas Adkunle is a fantastic inspiration for those building their own office pod. It is creatively designed and offers an open plan work area that allows office workers to get a 360-degree view of their surroundings.  
A London-based architectural firm designed the Tetra Shed to make it an easy to put together space that anyone can enjoy. This unique modular workspace can be used as a home office in your backyard or garden. 
The Tetra Shed provides a work environment that is less alienating and was designed as an alternative to the cubicles used in the conventional office spaces. Due to its modular design, the shed can be connected with multiple units in public areas, such as corporate offices, exhibitions space, classrooms, etc. You can choose any natural color or clad for the finish, including marine plywood, Corten steel, zinc, or copper, and internally, you can select either plasterboard or birched-faced plywood. 
Features:
Well priced

Various customization options

Unique open plan design

It can be used in public spaces 

Awesome finishing options

Fully modular 
Conclusion
A small office shed for the backyard is one of the best things you can buy for silence when working on essential projects at home. With the acceleration of the work-from-home lifestyle, it has never been a better time to invest in a work pod.  
These modern workspaces are excellent solutions and are used worldwide in small and large backyards. Go and check out the Autonomous WorkPod showroom to find out what unique office sheds are available!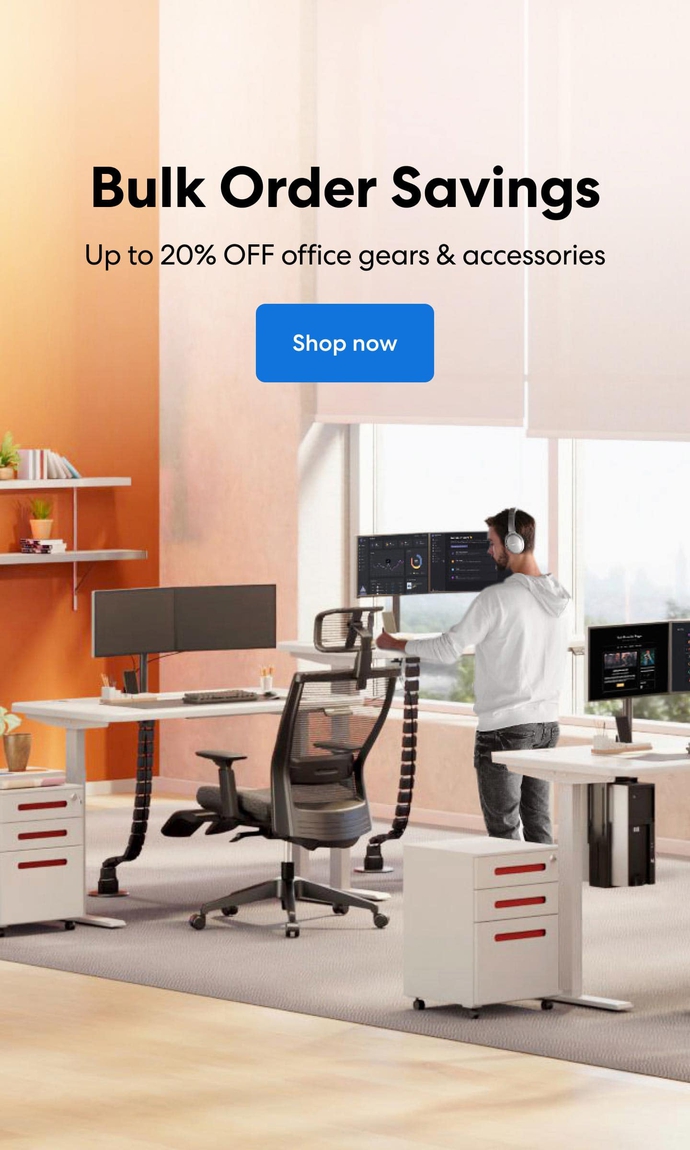 Subcribe newsletter and get $100 OFF.
Receive product updates, special offers, ergo tips, and inspiration form our team.