Who doesn't love outdoor offices? Working in proximity to nature is amazing, which motivates us to work more efficiently. And outdoor offices are also mood and productivity boosters, as proven by many studies.
And especially in the pandemic when we all were limited inside our four walls, finding a quiet corner where you could work peacefully was a desire of us all. In such cases, a small garden office can be a lifesaver. The benefits of small outdoor offices have made many people transform their tiny or even large gardens into their workspace.
This also means they need the right budget and supplies to create small garden rooms. But if spent and planned wisely, you can make the most of outdoor space and create a small garden office right within your budget. Below are some ideas to transform a garden office pod into a place of productivity.
9 Small Garden Office Ideas for Your Home Office
1. Transparent Pod
Office pods come in all shapes and sizes, and it depends on your personal preference to choose the best small garden office pod for you. An advantage of using a transparent office pod is that it allows you to watch the surrounding view. If you have kids in your home, you can work in peace while having fun and playing in the garden. Another benefit of a transparent mini office pod is that you can enjoy beautiful weather and experience a better mood.
2. Wooden Pod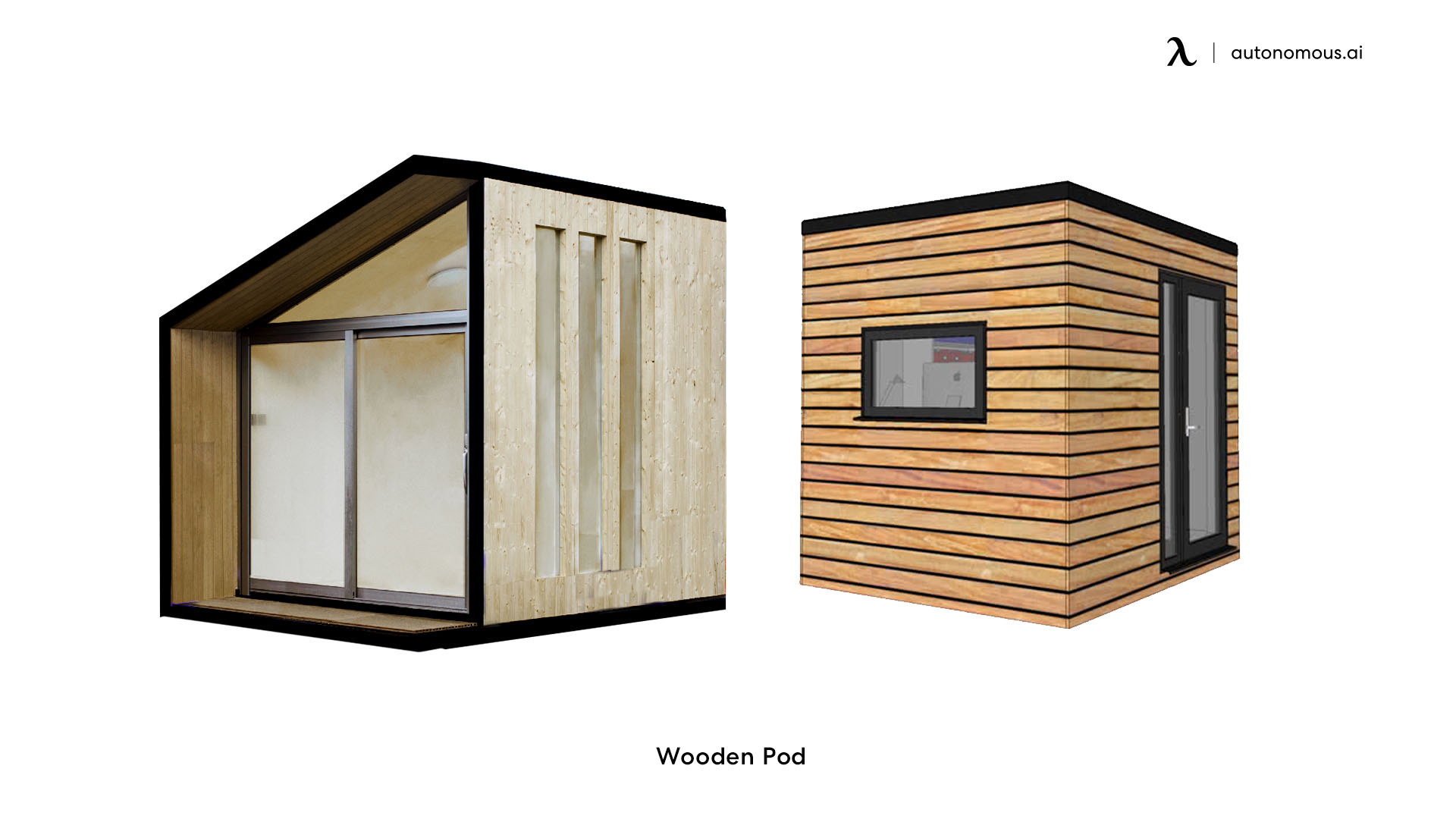 Wood Pods help you set up a cool environment right for your office work. The advantage of a wooden pod over a general pod is that wooden pods work great for hot climates. It could be sunny outside, but with an air conditioner or even a fan in your office, you can enjoy working in a cool interior. However, a wooden pod can soak up if it rains, so make sure you have a water-resistant coating over the top.
3. Transforming the Garage
A small garden pod works great, but if your garden doesn't have enough place for a pod, then you can set up an office right in your garage. All you need is a deep clean-up and place all the right office supplies. Get your garage connected with Wi-Fi and a ventilation system, and there you can enjoy working. Just make sure your garage has an ample amount of lighting, so you don't strain your eyes while working.
4. Garden and Office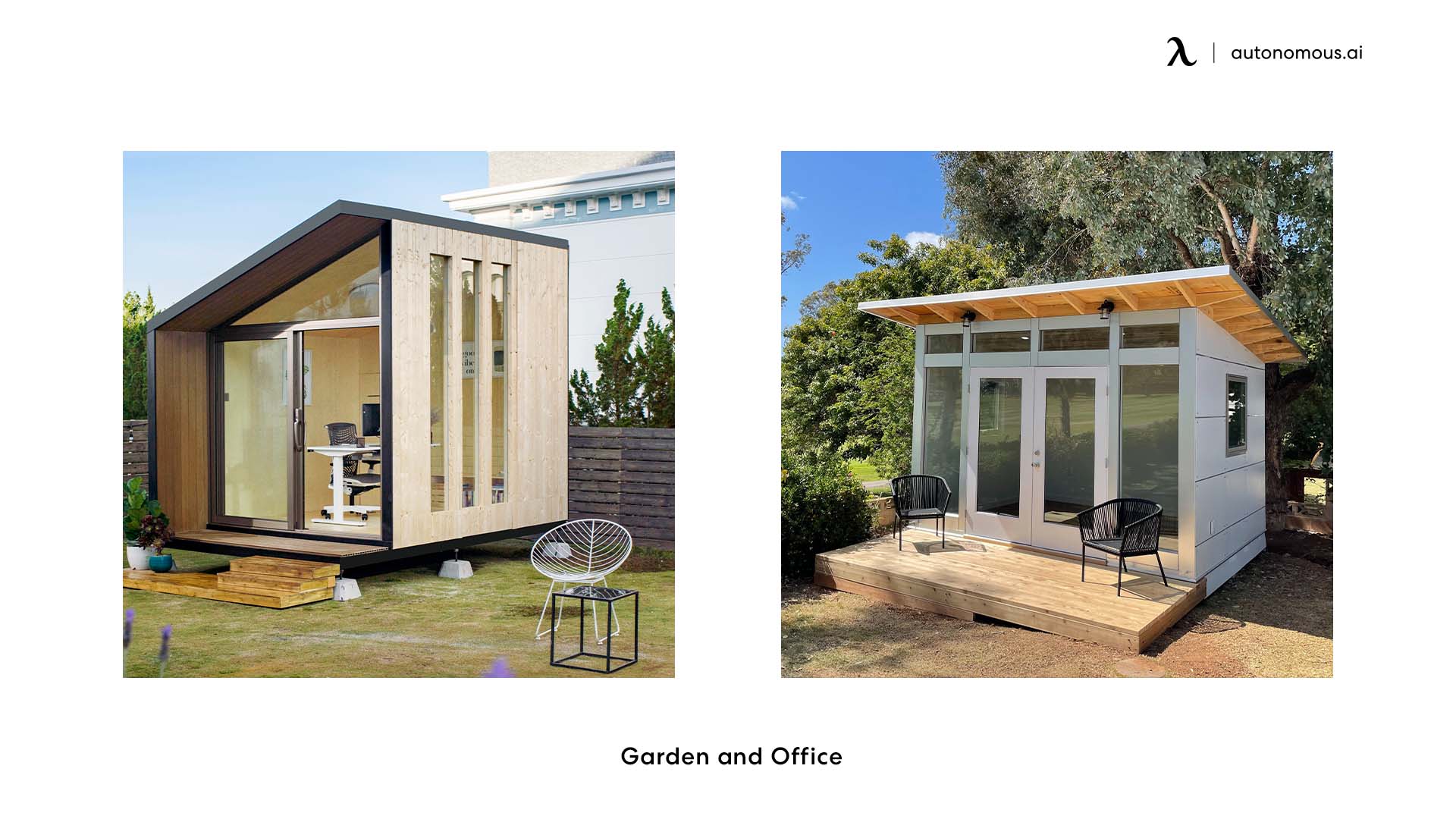 Working close to nature is proven to be extremely beneficial, and many researchers recommend having plants near your workstation. Even if you have an outdoor office pod, you can use it for multi-purposes. Divide half of the area for your office, whereas the other half can be dedicated to gardening.
5. Poolside Office
Setting up a poolside office will be the perfect solution if you have a pool in your home. Your kids can play and enjoy while you work, and you can also feel a sense of calm while working by the poolside. Poolside offices also give you a cooling effect in hot weather due to the evaporation, which cools down the surroundings.
6. Soundproof Office Pod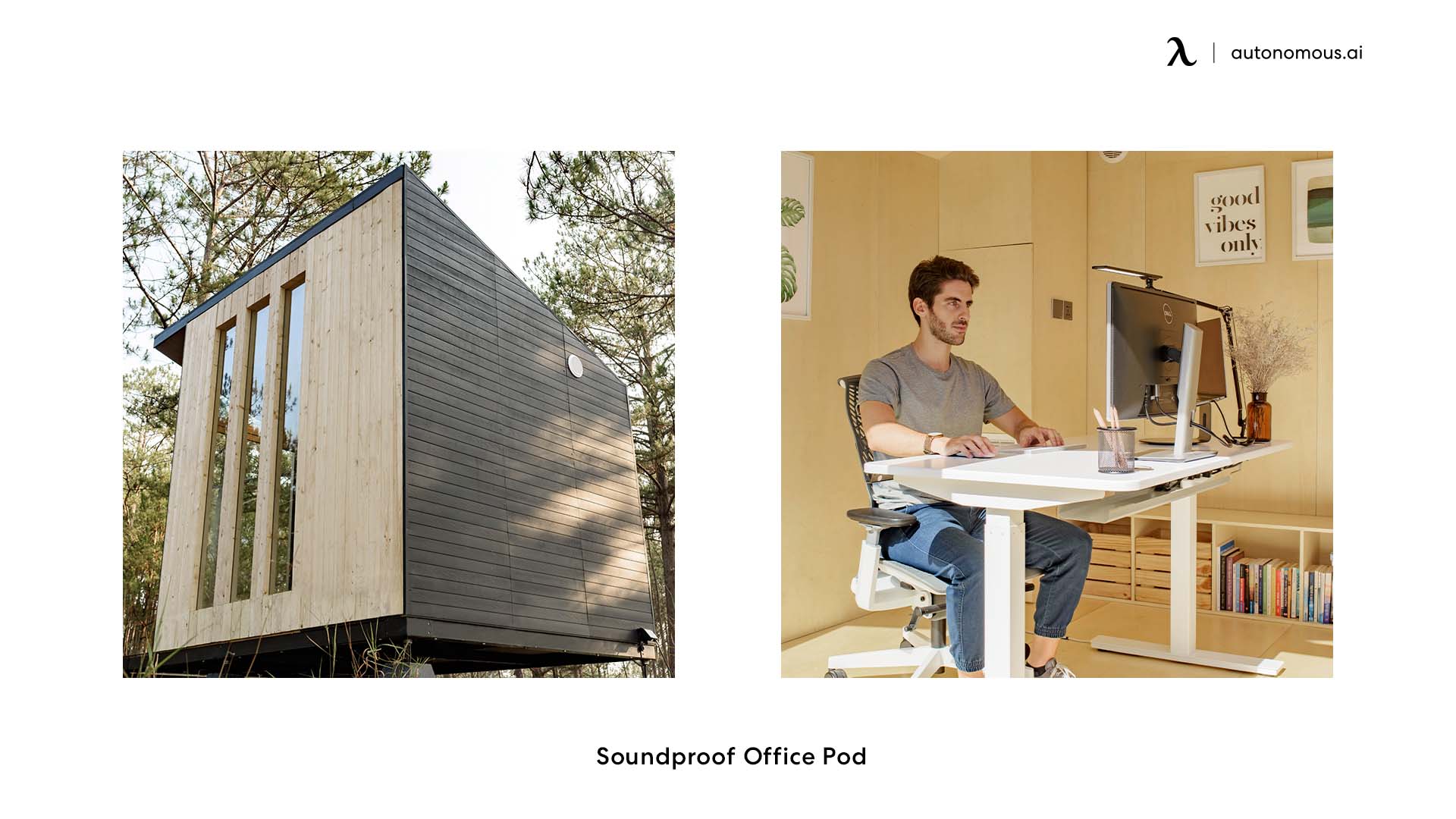 You can find both a soundproof pod and a simple work pod to transform it into a soundproof option later. The benefit of a soundproof pod is that it gives you the right amount of quiet and focus you need to work efficiently. Since many people cannot work with disturbances around them, a soundproof pod can provide you with the right focus you need.
7. Garden Pod and Gym
A garden pod and gym are a great idea for people limited in space. You can also opt for an ergonomic workstation like an elliptical under a desk or even a flow board that encourages micro-movement. The benefit of a garden pod and gym is that it allows you to work in privacy and keep you fit while working.
8. Plan a Theme
Once you decide on creating an outdoor home office, you need to plan the right theme. The importance of theme is vital as it defines how the entire look of your office setup will play out. Start by choosing the location you will dedicate to the workstation. Choose the colors you wish to see and then buy the furniture accordingly. Also, make sure to opt for storage options so your mini pod isn't cluttered with the mess.
9. Build your Own Outdoor Office
A garden room is pricier than the other options. If you don't have any existing garden structures to update, you'll have to build one. There are, fortunately, ways to keep costs down. You may require a tiny office space depending on your line of business. Keeping the size of the garden room in mind can help keep the room's construction (and heating) costs low.
Benefits of Outdoor Office
Working from your spare room isn't always the ideal solution for a decent work environment. Furthermore, having a separate office from your house is important in creating a suitable work environment. As a result, a garden pond may be the ideal option. This work-from-home facility is simple to set up, will save you money on rent, and is located in the comfort of your lovely yard.
Garden office pods can be used for various activities, including yoga, gaming, teaching, and other similar activities. Moreover, here are some reasons why an outdoor office pod might be the best choice for you.
Privacy
The ultimate reason why you would think about shifting your workspace outdoors is the need for privacy. And thankfully, garden pods provide you with that. With many options such as transparent pod, wooden pod, steel pods and even soundproof pod, you can pick just what you need.
Peaceful Workplace
You've either rented a working area or are working from one of your home's rooms if you work from home. Because a house isn't naturally constructed to accommodate a working atmosphere, both solutions can be exhausting. If you work from a shared office space, you may have problematic or noisy neighbors, or there may be a lack of plug outlets - always, there's something that doesn't quite meet your expectations.
Instead, a small garden office could be the ideal workstation for you. You can build a tranquil working atmosphere because it is built according to your preferences and needs.
Natural Light and Air
Both factors mentioned above are extremely crucial in making a small garden office more productive. Your garden pond will quickly relax you if lovely flowers and enough sunlight surround it. Furthermore, compared to the air quality in a closed working area, the air quality you breathe will be superior.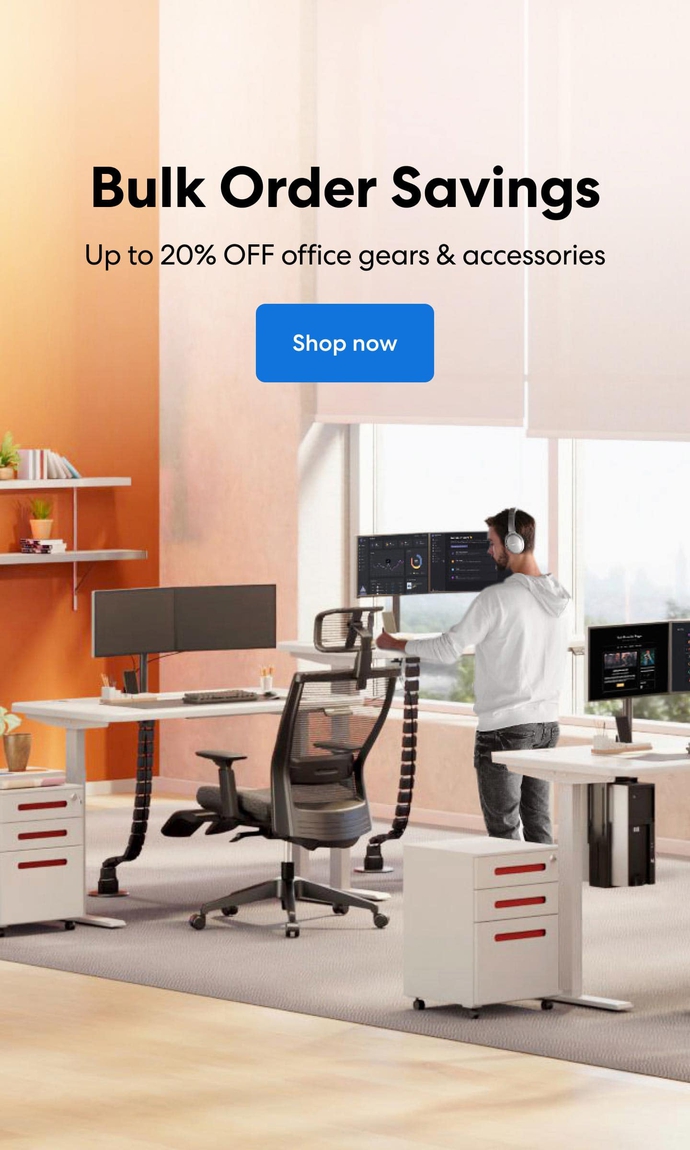 Subcribe newsletter and get $100 OFF.
Receive product updates, special offers, ergo tips, and inspiration form our team.