Years ago, most people were used to working at offices since only freelancers worked from home. The pandemic came to change that, and one of the things it left us was making it more common for companies to adopt hybrid or remote work models.  
Working from home brings advantages and disadvantages since it's not for everyone. While some people love working at home offices, others can't picture themselves working outside an office building.  
Regardless of that, many people see working from home as a nuisance. However, freelancers and employees from companies with a remote work model need to work from home, so those people need something that helps them make working less stressful at the end of the day.  
Fortunately, the products we are going to address on this page are excellent for that. Garden office pods are not that popular among office workers, but the employees who have used them can only talk about the benefits of getting one. Read this page to learn everything about them.  
What Is a Garden Office Pod?
Before looking for an affordable garden office pod for sale, you need to know what office pods are. What people know as an outdoor work pod is simply a small office people can install on their backyards to work without anyone distracting them. These pods are big enough to work as offices, so you don't have to worry about space with them. 
There are many types of pods, so people can even get custom office sheds for their house if they find them more affordable or suitable for their situation. Some of these pods are expensive, but you can find many inexpensive garden office pods on the market. 
The most expensive office sheds you can find are the ones that come with extra features to make working easier and more comfortable. However, you don't need those things if you already have all the office equipment you use to work. 
Most times, people don't have to set up their office sheds when they buy them. The reason for that is that those office pods either come prefabricated, or the company you buy them from sends a team of employees to set up the whole thing. Whether you set your office shed or not, you can customize it anytime you want. 
What Are the Different Types of Office Sheds?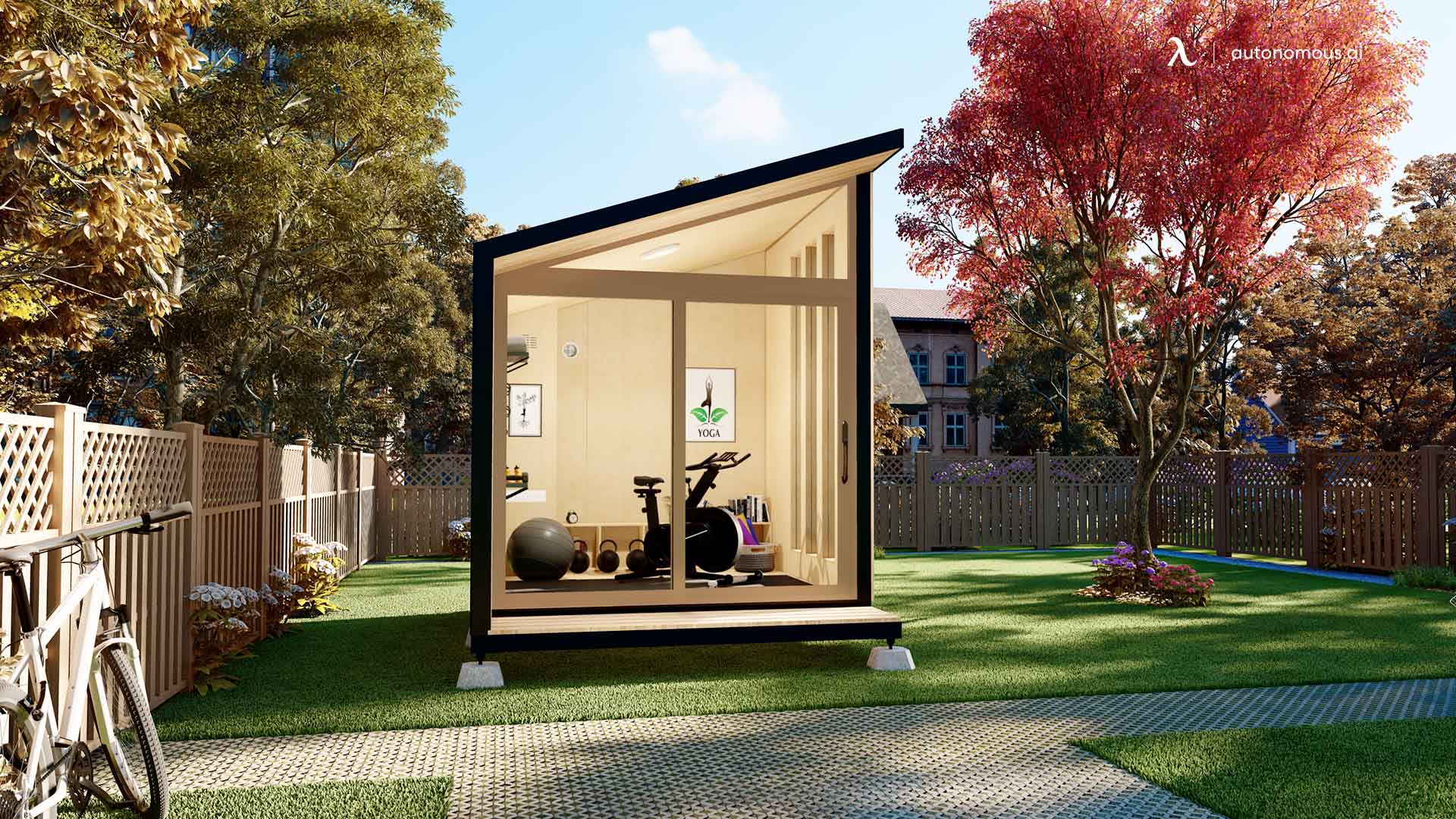 As we mentioned before, there is more than one type of office shed, and each one of them has a unique design and excellent features that help you work in the best way possible. Nonetheless, this only applies if you buy products of decent quality. 
Remember you can always buy an affordable home office pod, but only if you make sure that the pod is good enough for you. It's of no use to get an inexpensive product that doesn't have enough features to help you improve your productivity.  
Here are the main different types of office pods: 
Acoustic Pods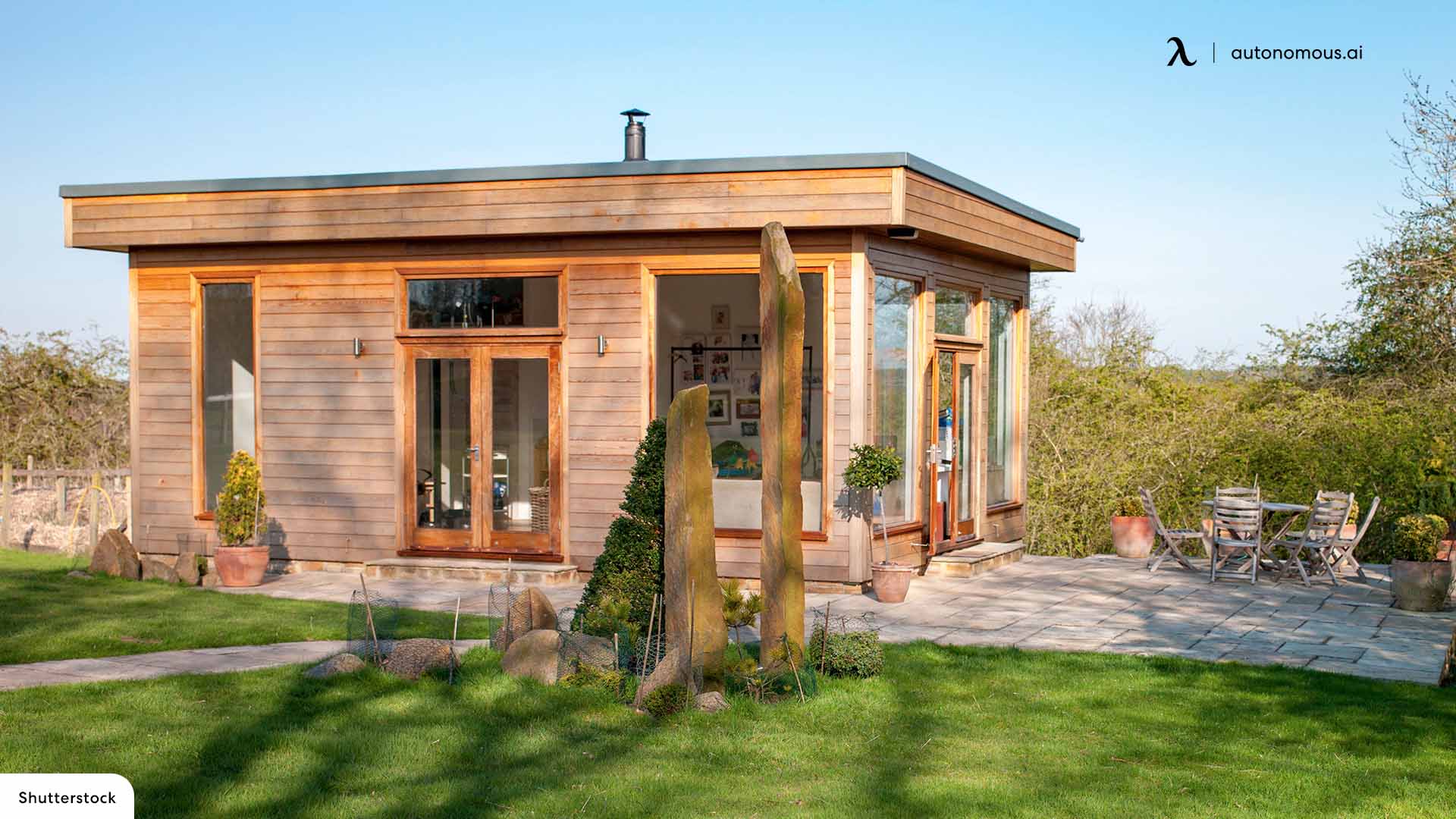 One of the main issues for people -whether they work at an office or a home office - is noise since it can be highly distracting. When it comes to office buildings, it's kind of difficult to get rid of the noise there unless you get noise-canceling headphones.  
Houses are similar since you can always listen to cars passing by your home, your family talking, and even animals in your garden. Office sheds developers took that into account and designed acoustic pods, which are the ones that have soundproof walls. 
These affordable garden office pods focus on noise control, so they are essentially good for meetings, jobs that require extreme focus, or simply people who like working in silence.  
Something you need to know about the three types of office pods is that some developers mix their features, so you can, for example, get an acoustic pod that is also mobile.  
Mobile Pods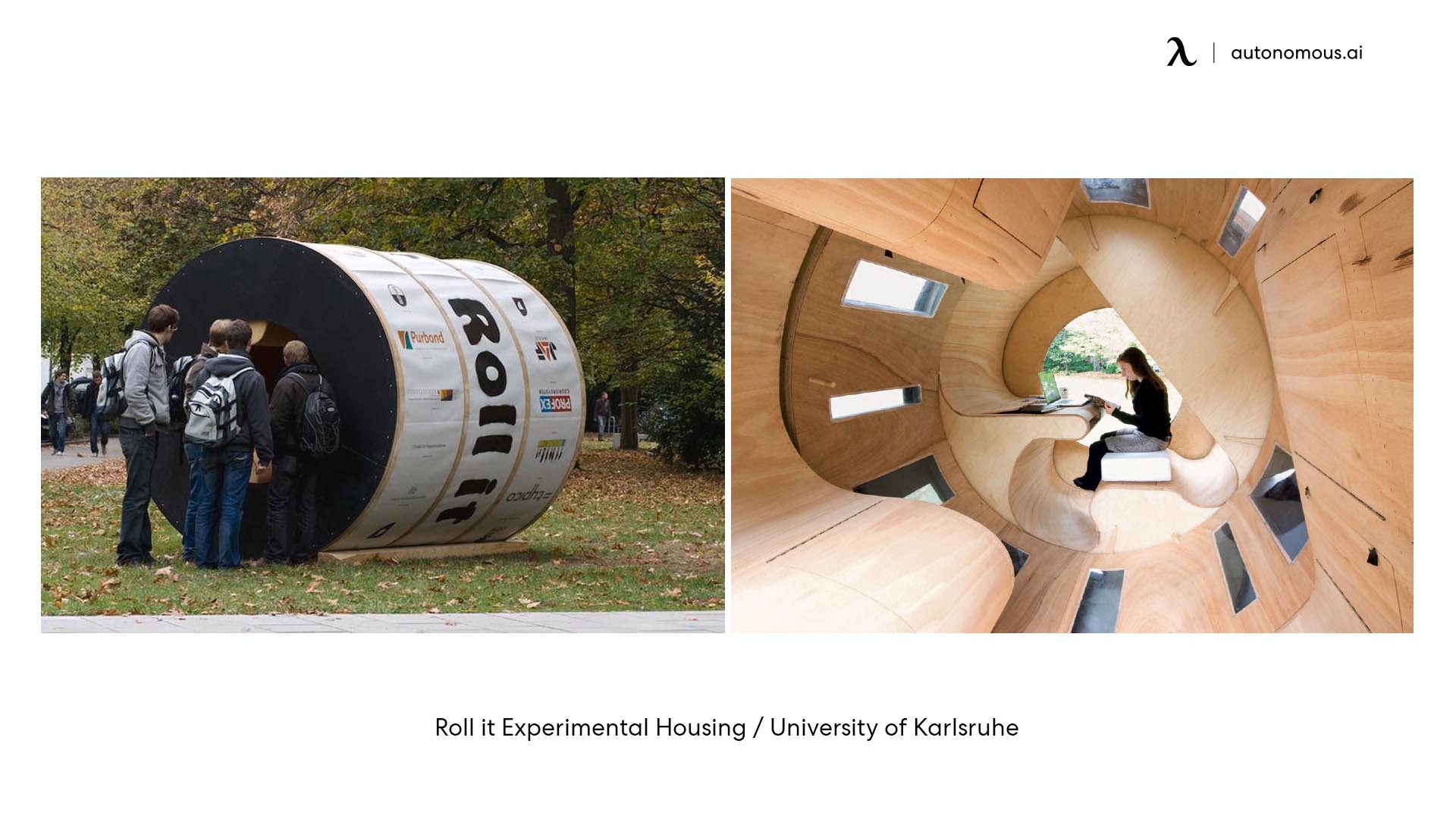 As their name suggests, mobile pods are office sheds with built-in features that make it possible for you to move them from one place to another. Those features can be castors or wheels.  
Although it's not that common to see people buying mobile pods, they are useful for specific situations. If you want to build another thing in your garden, but the place where you want that thing is occupied by your prefab office shed, you could easily move it to another place.   
Mobile affordable garden office pods are also excellent if you live in more than one house or are moving out. Having wheels or castors in your garden office pod makes it way easier to move it to your new home without needing to break it down and set it up again.  
Sofa Pods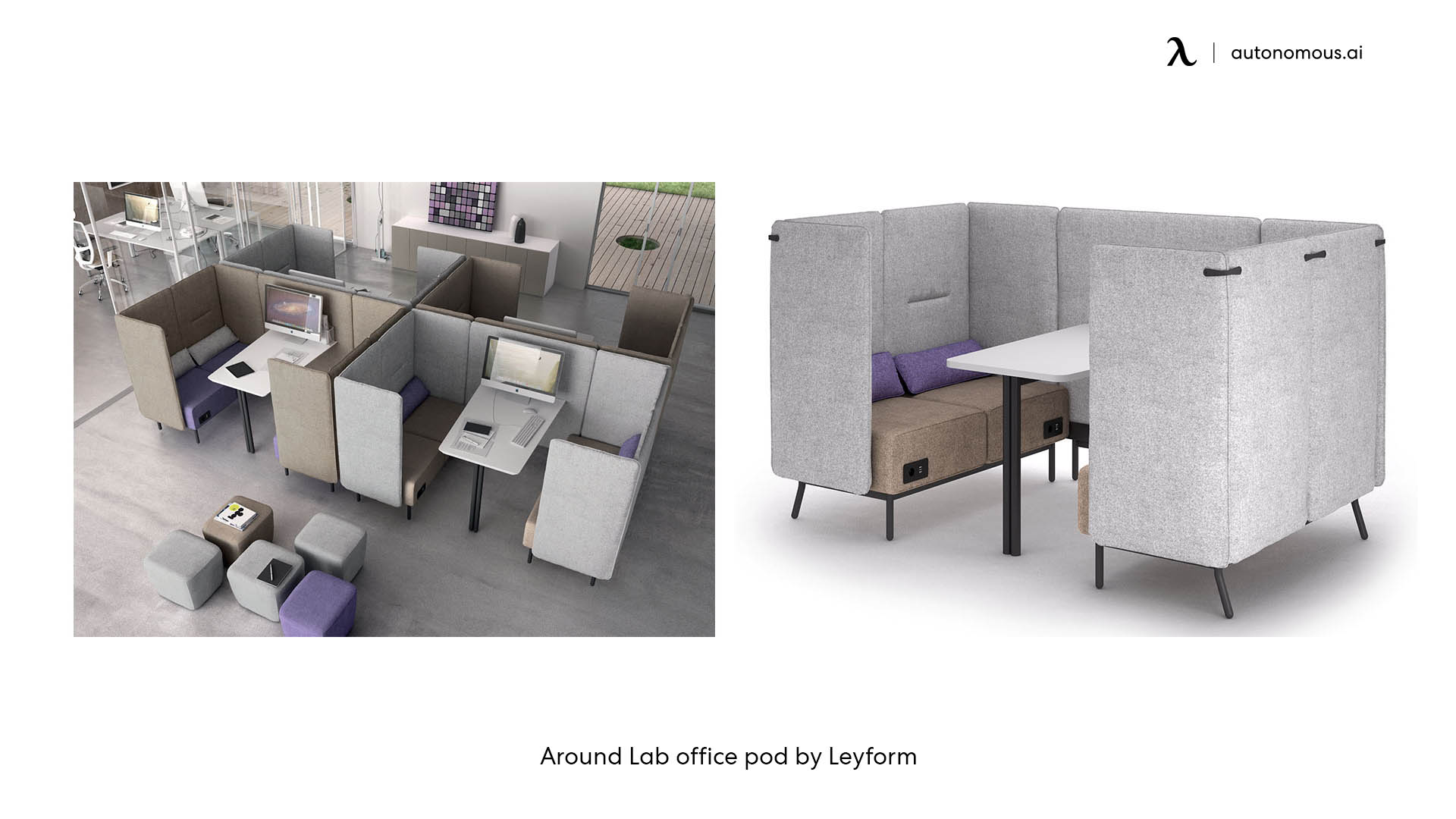 Sofa pods are the most comfortable office sheds you can find on the market. The feature that makes these products that good is their sofa. These sheds are for people who love working at late hours and staying asleep at their office.  
Don't worry about the sofa taking a lot of space from you, though. These pods are designed to work as offices, so any feature they have either optimizes or doesn't jeopardize how the shed helps you work. People also use sofa pods as personal studios.  
What's the Best Type of Office Shed for Me?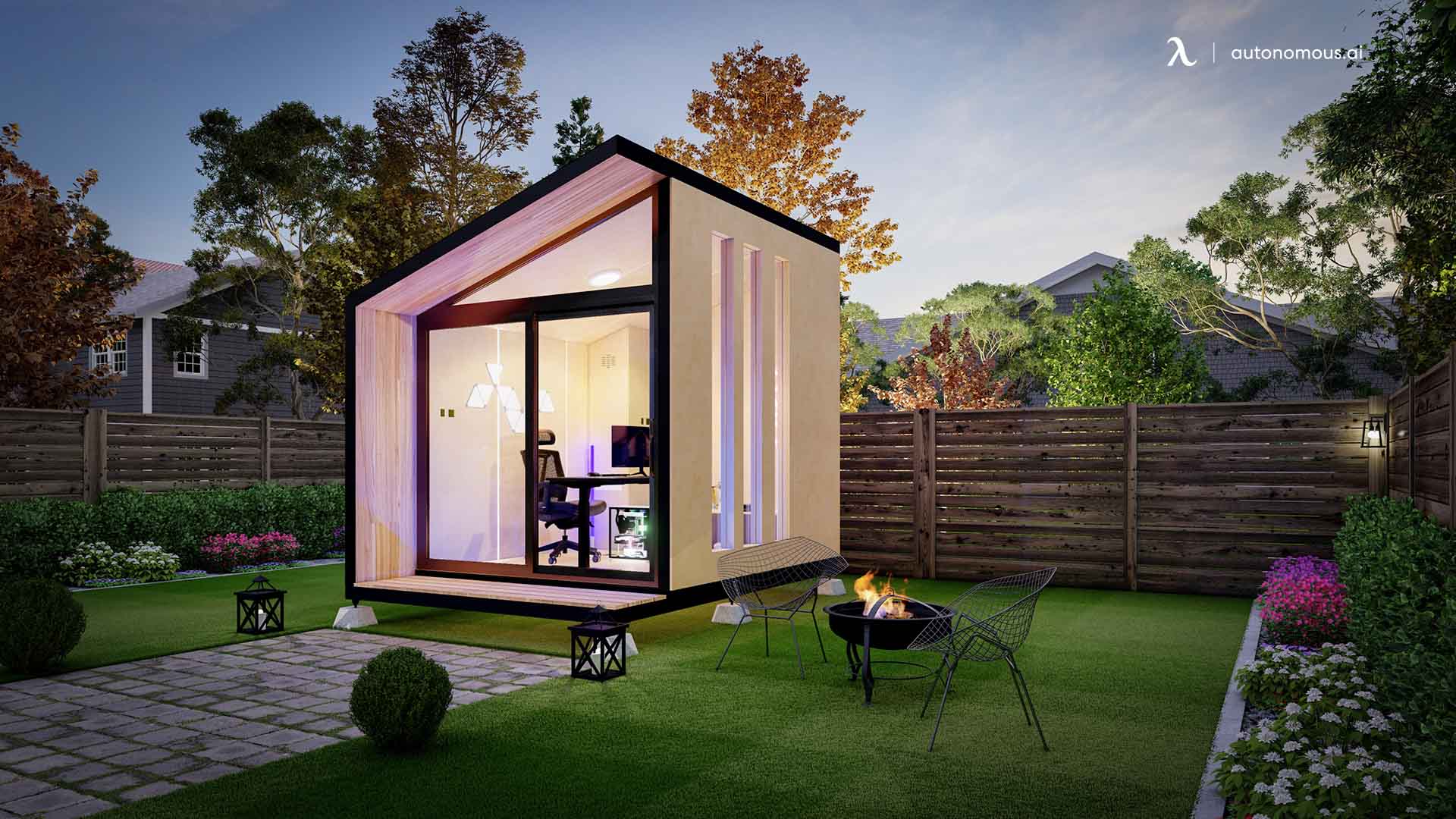 Choosing a decent office shed is no easy task due to how many of these products are on the market. Each one of them has a different design, so it's up to you to see which one you like best.  
Nonetheless, many people ask themselves how to decide which one is best for them, and that problem worsens if they've never used an office shed before. The best solution to that issue is to analyze why you are getting the pod and your goals with it. Otherwise, you would be making a purchase blindfolded.  
If you already know what you want in the garden office pod, you only have to look for a product that addresses that need in the best way possible. When the worker's problem is that there's a lot of noise at their office, then acoustic pods are a nice fit for them.  
Office employees that, on the other hand, need to work at late hours and tend to fall asleep while working would love to have a sofa shed in their backyard. The same applies to mobile pods, which are wonderful for people who are planning on moving out. 
How to Make an Affordable Garden Office Pod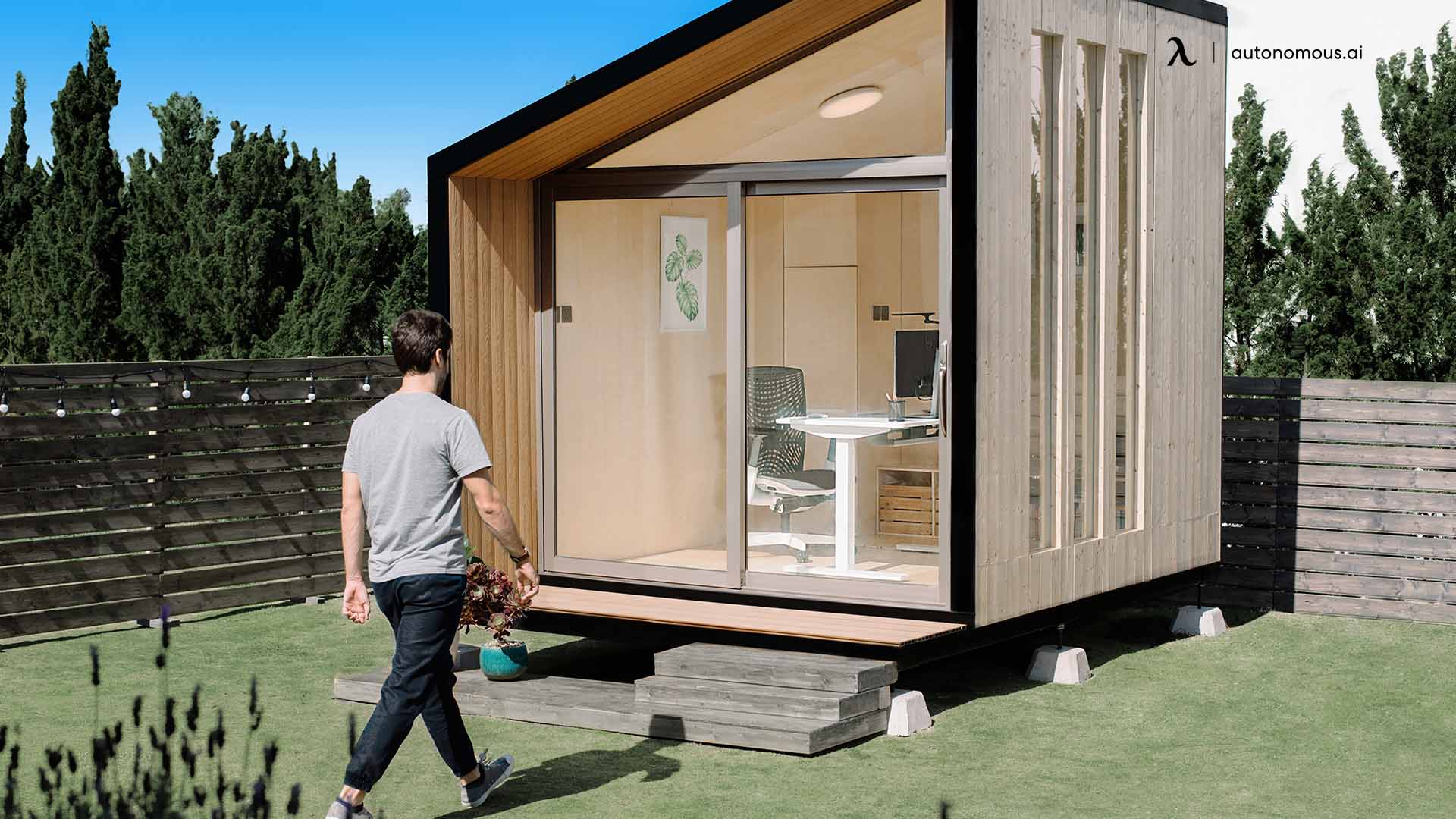 It's normal for everyone to look for the most inexpensive alternative available for them, and the same applies when getting a backyard office pod. Regardless of the type of cheap garden office pod you choose, you can always decide to DIY the whole thing and build your own office pod design.  
Doing this, though, requires an extra effort from you and can be more expensive depending on what you need to build the garden pod. We recommend you go for prefab cheap garden office pods since they already have everything you need to work. However, here is a brief guide on how to make an affordable garden office pod in case you still want to go for it:  
1. Measure the Space You Have
You can't start building an office shed or getting the materials to make it if you don't know how big you want it to be. The size of your office shed depends on how much space you have available for it in your backyard.  
If you have a huge garden, you can make an extra effort to build a big and cheap garden office pod with a lot of space to work and even rest.  
However, if you, on the other hand, don't have that much space available for you, it's best to go for a much smaller office pod. Considering that, make sure to level the ground and measure the perimeter you want to use for your shed.  
After that, you can start doing any other thing related to preparing the area for your future shed.  
2. Get the Supplies You Need for the Job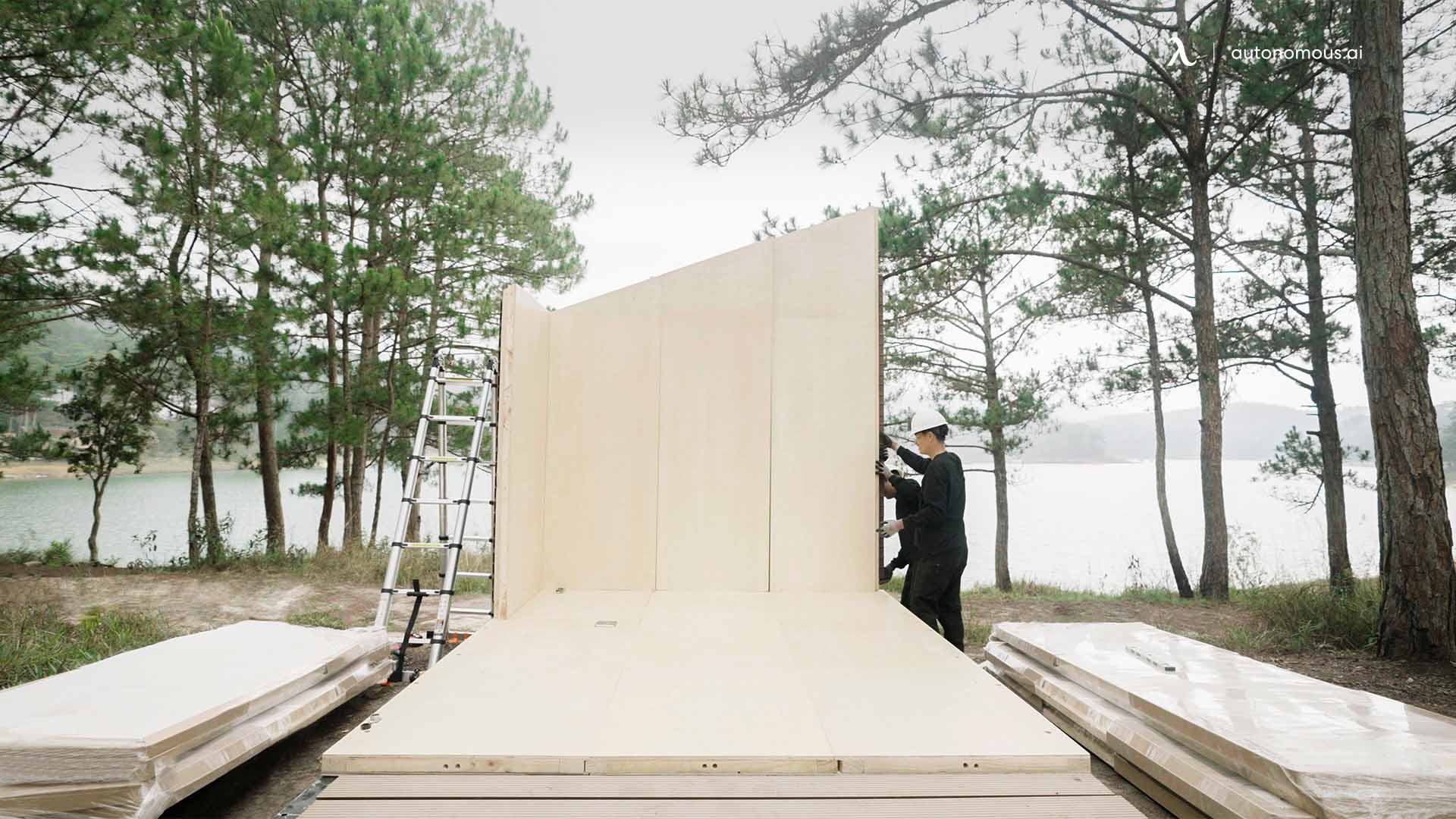 Setting up affordable garden office pods is not that difficult, but things change when it comes to building one by yourself. You need many tools and supplies to do that, so it's critical to make a checklist of everything you need and get all those things as soon as possible.  
The list you make must specify the tools you need for the job, which could include hammers, saws, or drills. Apart from that, you also have to write down the materials you want for the shed and how much you need to work comfortably without needing to get more in the future.  
3. Design a Shed Draft
Drafting up a shed plan is the next step to make an affordable garden office pod by yourself. Doing it saves you a lot of time and keeps you from getting lost along the process.  
If you don't know where to start or how you want your shed to be, you can always look for free shed plans online. There are tons of them, so you can follow them completely or just use them as a reference for your inexpensive garden office pod design.  
4. Get the Foundation and Floor Frame Done
Everything you've done so far is pre work before starting to build the outdoor office pod on budget, but now it's time to do it. You need to start from the shed's foundation, and it has to be a strong one. Many people recommend using an on-grade foundation with concrete blocks or skids.
After doing that, you have to build the floor frame. That frame includes perimeter band joists and floor joists, so take that into account before starting the whole process. People tend to use plywood for floor frames, but you can use other materials if you feel like it.  
5. Assemble Walls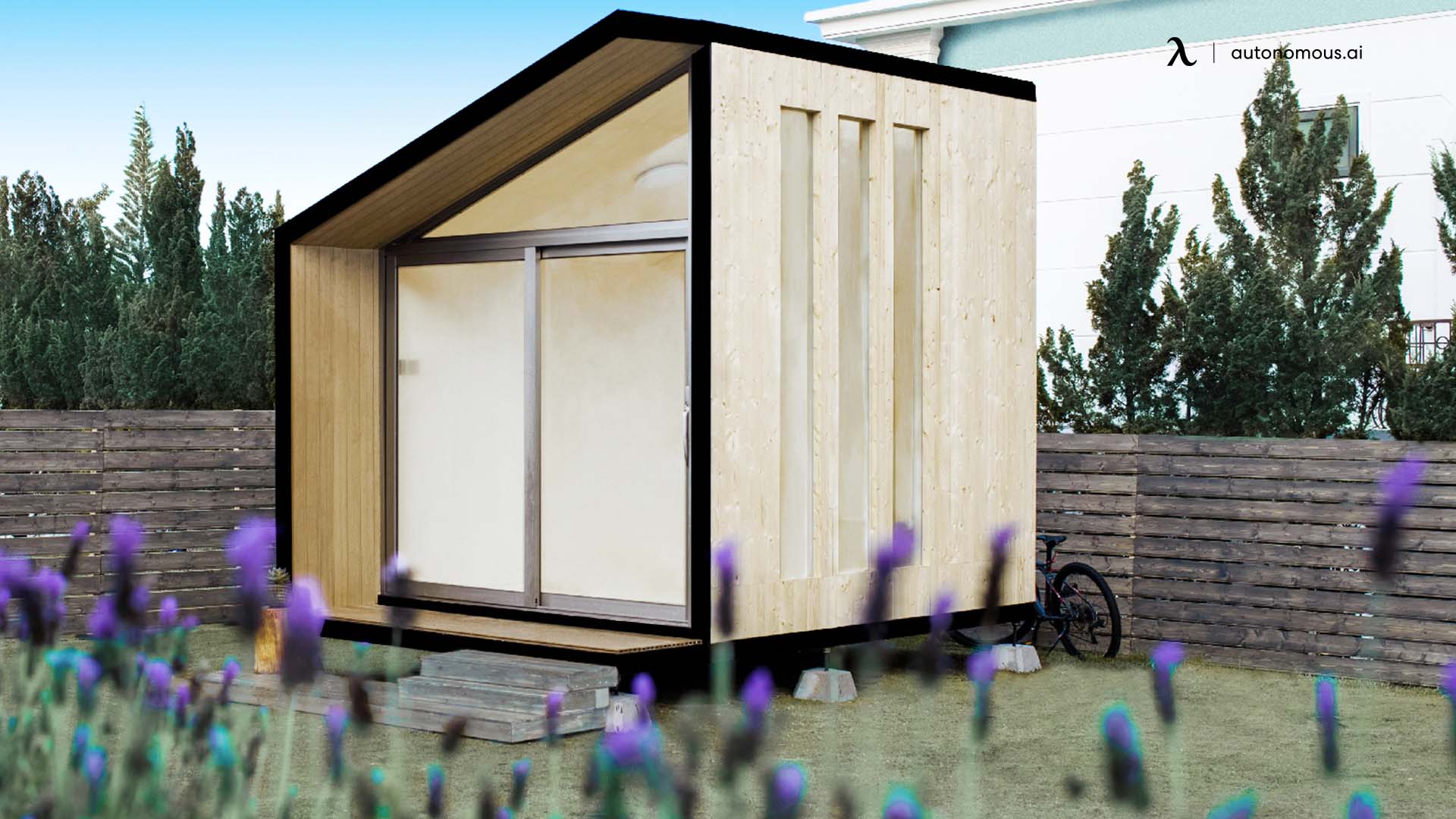 This is where your affordable garden office pod starts to get the shape you want it to have. The shed draft you made before is essential to assemble its walls, so don't do it without it. Frame your walls and then screw them to the floor with 2x4 studs.  
6. Install Door Frames
You can use any type of door you want for your outdoor office pod on budget, but we recommend you go for sliding or hinged ones. The only thing you need to do for this step is to build the frames to then stick them together.  
7. Assemble the Roof
Assembling the roof is the last step for most people, but it's not something easy to do. Optimize the roof's sections to simplify this process and make your roof more stable. What you need to do is install the roof rafters and ceiling joists into the shed's trusses. After that, you can set the roof on top of the inexpensive garden office pod with no problem. 
8. Set Additional Things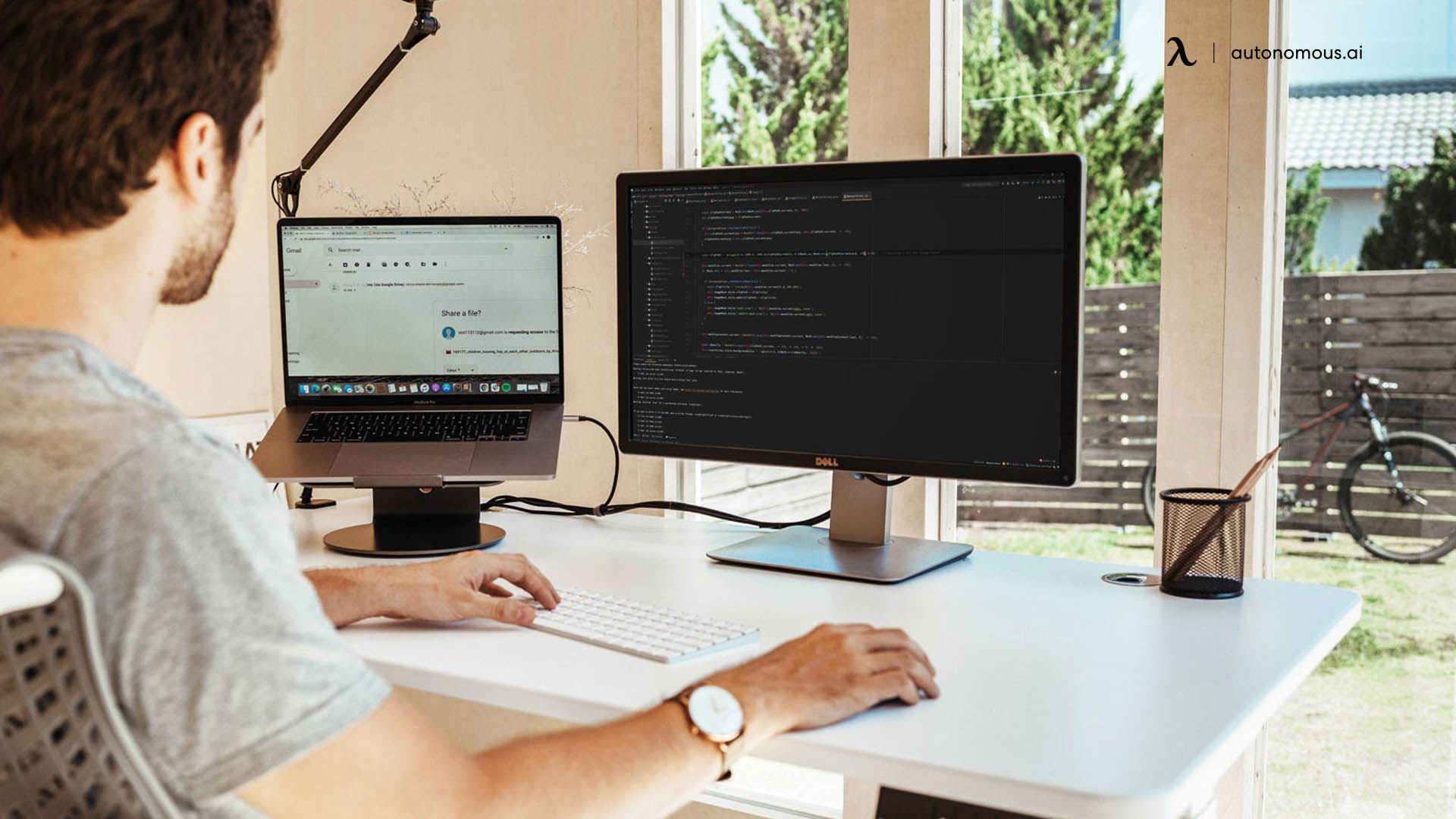 Your shed is technically done when you install your roof, but you can still add some things to it before getting it finished. One of them is windows. They are not a must-have for outdoor office pods on budget, but they allow natural light to get to it, so it's never bad to have at least one window in your backyard office shed.  
Get plexiglass and frame it with plywood. Doing that gives you your windows, so the only thing left to do is mark them and cut them to attach them to the shed.  
Bottom Line
As you could see, DYing an office shed is not easy at all, but it can be beneficial in some cases. However, it's best for you to get a prefab office pod, so don't hesitate to buy the Autonomous Work Pod.
This Autonomous pod has everything you need in a home office, and it's not that expensive compared to others on the market. If you are hesitant to get it, book an Autonomous pod tour to learn more things about it!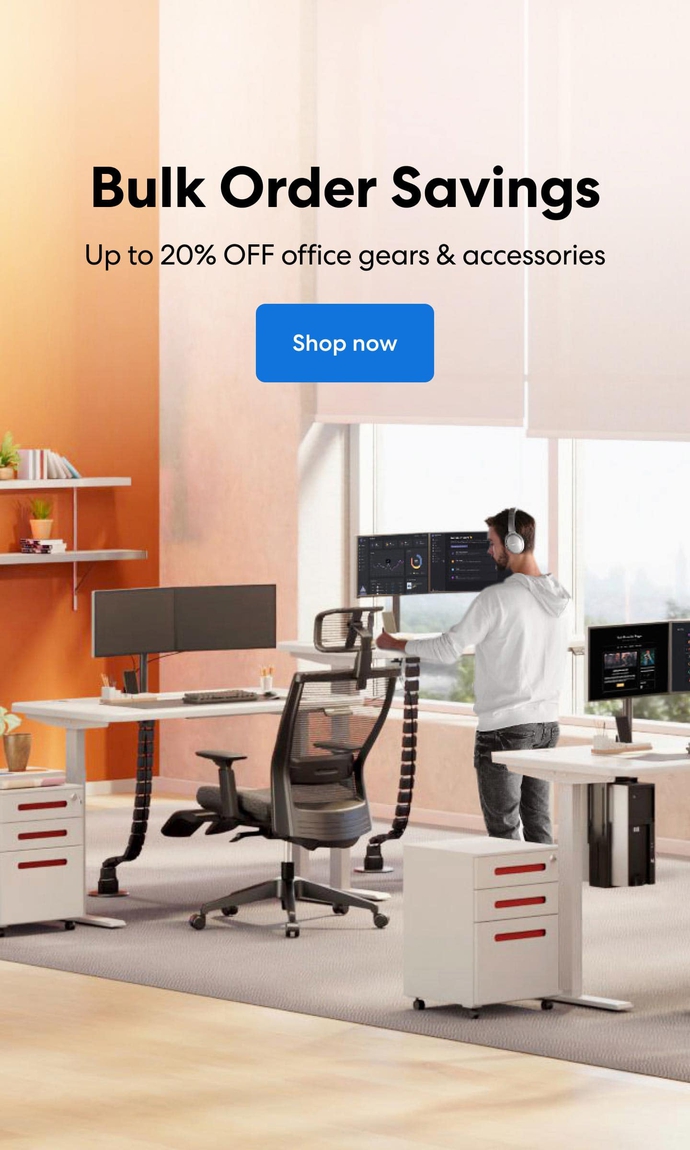 Subcribe newsletter and get $100 OFF.
Receive product updates, special offers, ergo tips, and inspiration form our team.