Smart Products
Top 20 Modern Prefab Office Cabin (Pod/Container) in 2023
2,989 Views
Human beings have been building out little residing places all around the globe for enjoyment, safety, and seclusion ever since the dawn of humankind. Undoubtedly, nothing beats the world's natural wonders, but life isn't perfect without a place to call home.
Prefab cabins are one-of-a-kind not only in terms of design but also in terms of the environment they create. They are inviting, warm, and peaceful, and they can be ideal when you don't have enough room in your home. 
Shopping for a cabin can be enjoyable, but if you don't know where to begin, it can soon become overwhelming. There's no denying that purchasing a pod is a significant financial investment, and you can't afford to make a mistake. 
We could all use a home or a house to get by, yet, there's nothing like owning an additional prefab cabin in a scenic spot to "get away from everything." This is why the word "cabin" has such a romantic connotation. You could be considering purchasing a cabin but aren't sure if it's feasible. Allow us to present a world of constructed houses, often known as modular cabins. This post can provide you with a list of some of the most modern prefab cabins to consider. 
What is a Prefab Office Cabin?
Nature lovers, design enthusiasts, and would-be cabin owners may benefit from a prefabricated house's adaptability and convenience. Modern prefab cabins and modular homes are now becoming widely popular among consumers concerned with different dwellings. They are often contemporary in design, more ecological than traditional houses, better suited for isolated places, and generally created fairly modern.
A prefab cabin is an abbreviation for "prefabricated home," which refers to a construct that has been planned and produced in a facility and afterward brought to a construction site. The phrase "prefabricated" means the process of design and building that includes comparable types of prefabrication, including compact paneled cabins and tiny cottages, adaptable log cabins, and complete residences.
A prefabricated construction may be made in various forms, sizes, and designs and is frequently more cost-effective. Anyone can use prefabricated cabins to get away from our hectic lives and appreciate the great beauty that the world can offer. They are low-cost, simple to construct and provide a variety of budget-friendly options. Furthermore, since many prefab choices do not demand the same significant foundation construction and power connections as bespoke cabins, they are ideal for building in isolated locations.
What are Prefab Cabins Used For?
There are several reasons to think about buying a cabin. Prefabricated cabins are simple to understand, appealing, and, let's face it, and the best prefab cabins make excellent vacation cabins. Prefabricated log cabins are also ideal for people who desire to live in a more natural setting. Small prefabricated cabins can be utilized as an outdoor workplace or studio. They're warm and comforting, and if done correctly, they may even bring nature inside.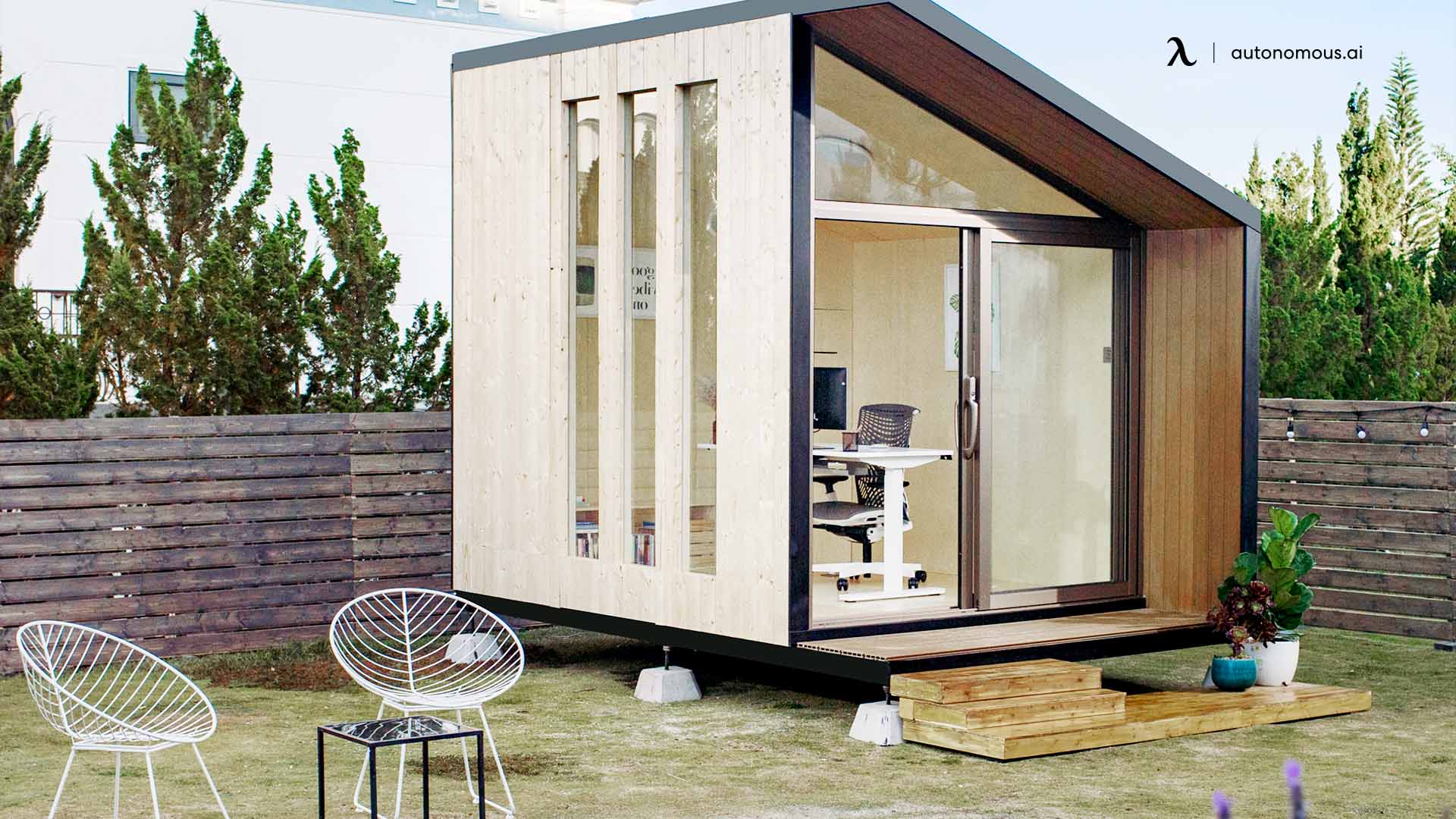 Contemporary prefab cabins deliver all of the modern luxuries of a stick-built house to a conspicuous place. If you opt for a prefabricated lob hut, it will have a rustic beauty that you won't find anywhere else. Prefabricated cabins are indeed a broad category that includes modular cabins. You can add office desks, office chairs, and other office accessories to your prefab cabin to build an office. You may also add office stools in them to make them functional.
Different aspects of such cabins are constructed at various spots and then sent to the client in flat packages or modules. Prefabricated cabins come in a variety of styles. Most prefab firms know their target market and prefer to employ ecologically safe, long-lasting supplies. Prefabricated cabins also cost between 15 percent and 20 percent less than custom-built cabins. In addition, these cottages were designed to be energy efficient and perform well in off-grid situations.
Prefabricated cabins are like soundproof pods, often smaller and less customizable than custom-built cottages. It would help if you thought about the development site you pick since prefab cabins that involve large vehicle transit could provide a delivery issue. Furthermore, based on your prefab modular cabin area, there may be complications and additional costs if you wish to connect water and electricity.
Things to Consider When Buying a Prefab Cabin
Today's cabins or privacy pods are frequently sold as a bundle: Home kits are spin solutions that contain anything from a front gate to the washbasin and all the structures and building materials in between. But, then, there are also simple, shell-only versions, so figuring out which kit is suitable for you will require some research.
Consider the Types of Kits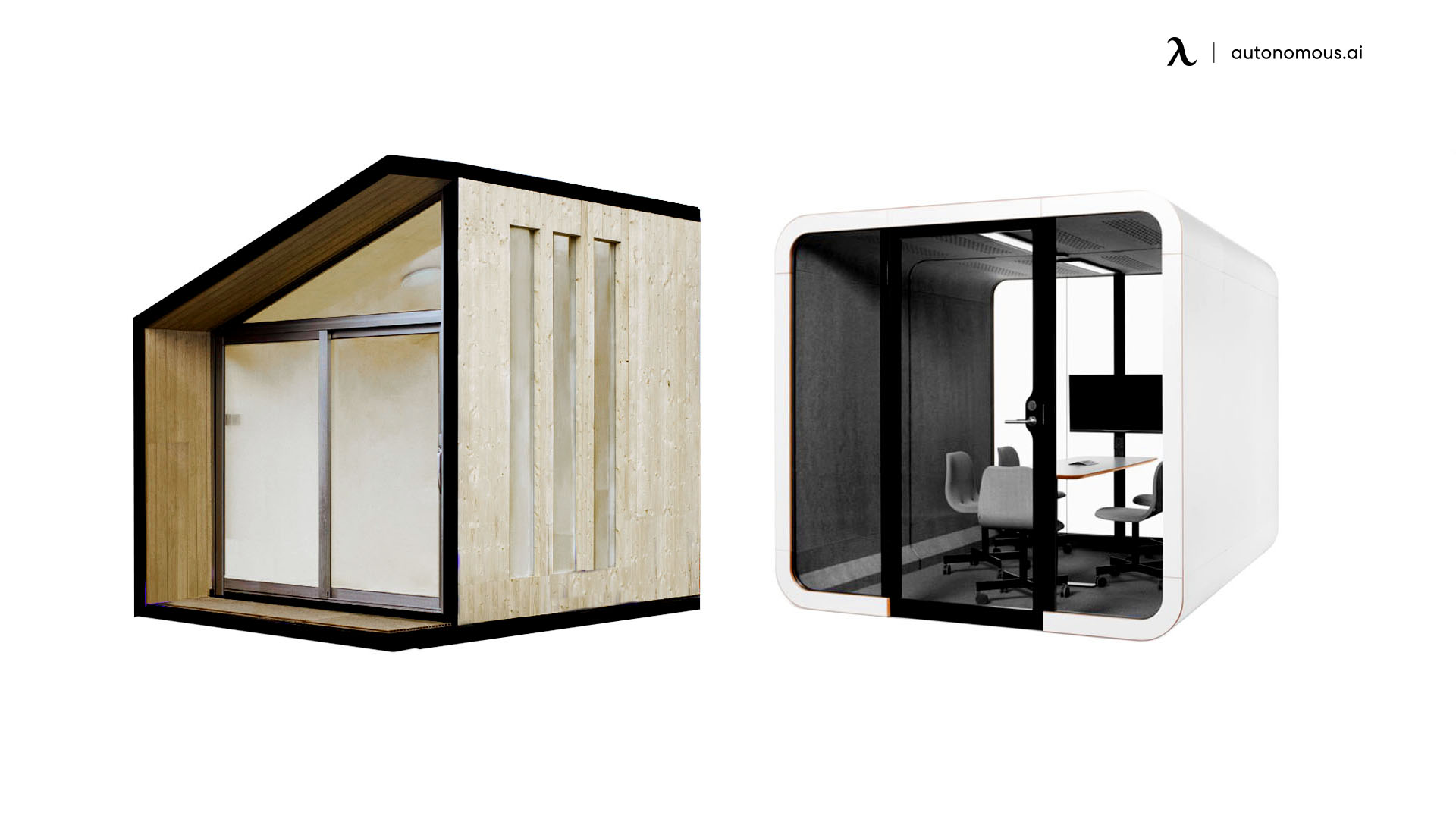 Before you start purchasing, you should know a few things about packaging. A house package, in basic terms, is a bundle of construction components that have been packaged for customers. The resources range from barely enough to construct a home's basic shell to every interior detail required to complete it. Several types of kits are available, including a basic one with only the walls, a weather-tight shell, and a comprehensive bundle that contains everything.
Shop Around for the Best Deal
Buying a prefab cabin isn't like buying a vehicle or a washing machine; there are too many elements to evaluate one package to another, particularly when vendors name their products differently. At first, you should overlook package pricing and concentrate solely on the package's contents. Every manufacturer's bundle will be unique, so you must first comprehend what you're purchasing before comparing pricing.
Total Price
When comparing the cost of a cabin pack, several first-time customers repeat the same mistake: they believe it's the full price. The cost of a package is not always the same as a finished home. The four important cost categories to consider are included, what it does not have, what it will cost to construct, and how much it will cost to run and maintain after it's built. Availability, quality, as well as services, are all important considerations. You may buy as much and as less from a house builder as you choose, but keep in mind that you'll ultimately need to buy all of the supplies for your project.
Whether it is Cost-effective
So, how can you save cost when purchasing a cabin bundle? It relies on what you want and if you always could finance part of the job yourself or whether you intend to hire specialists to complete everything. Cottages or cabin enthusiasts on a budget might consider a modular construction solution since it is less expensive than a site-built building. Because remote sites tend to raise labor costs, components with a large percentage of labor conducted off-site can significantly lower the home's ultimate cost.
Finally, prefabricated homes have grown in popularity, with customization allowing purchasers to modify the structure and functioning of their houses at a lesser cost than stick-built homes due to prefabricated components. They come in various modern styles that use wood, steel, glass, polymers, and other features that appeal to 21st-century preferences.
15 Modern Prefab Cabin Pods
1. Autonomous Office Pod
The Autonomous backyard office pod strikes an excellent combination between aesthetics, efficiency, and cost. It permits you to 'go to work' while being near to your family if the need arises. 
If you're looking for the ideal outdoor home office, the Autonomous WorkPod is an excellent option. The company also offers furniture for the best home office setup, such as an ergonomic office chair, standing desks, and home office desk décor.
Autonomous prefab cabin has all the necessary home office essentials you need to get your pod up and ready for your first day of work.
Avoid the tension among contractors. Avoid being surprised by additional fees, and save your valuable time. The StudioPod is a state-of-the-art prefabricated studio shed that is extremely easy to assemble and is equipped with everything you need to live your life. You can use your standalone StudioPod as a playroom, a quiet workspace where you can concentrate on your job, a guest bedroom for family and friends, or any other space you like. Whatever you wish, StudioPod can be. You might even list it for rent on Airbnb. StudioPod is designed to work for you.
2. Backcountry Hut Company
The Backcountry Hut Company series received the 2016 Canadian Architect Award of Excellence for its award-winning design. Three modular designs are available in the studio's prefab cabins for sale, allowing you to expand the floor area as needed. These prefab cabin constructions are created of eco-friendly materials, FSC-certified wood, and recyclable components, in addition to being simple and efficient in design. The organization works with designers to provide the finishing touches that can take your hideaway to the next level. 
3. Contemporary Modular Garden Studios by Ecospace
Modular garden studios are becoming increasingly popular among young, energetic people who want to work productively and enjoyably. For nearly 15 years, such studios have been known. The original Ecospace studio is now a model of modern architecture, demonstrating the interconnectedness of your home and nature. 
Ecospace house extensions are imaginative and creative, and they represent a paradigm shift in how people think about home and work. Such prefab cabins are environmentally friendly, and professionals construct the extension using organic materials and environmentally friendly office equipment. Because all the materials are low-maintenance and high-effective, the house itself works to create a comfortable and creative environment. 
Modular studious can be anything from a regular office to a garden library or even a gym. You can also choose from several predefined studio setups to create the living space you require. Getting the most out of your new surroundings is dependent on the appropriate setup. The use of organic materials and cutting-edge tools in the design and construction of the Ecospace can assist you in accomplishing the set goals that you envisioned for this space. 
4. Prefab Sheds, Backyard Studios and Offices by Studio Shed
This Studio Shed's prefab cabin design philosophy goes beyond immediate impressions and beautiful appearances. Backyard studios, prefab sheds, and backyard offices in the Summit and Signature Series are built for performance and reliability. Unlike typical on-site built backyard shelters, Studio Shed uses the finest quality building materials available to design and manufacture exceptional spaces that fulfill the most stringent and demanding building requirements across the United States.LSL integrated headers, engineered lumber, high-efficiency glass, ZipSystem wall panels, concrete-based siding, and clean aluminum trim combine to create backyard studios, prefab sheds, or backyard offices that are visually stunning, remarkable, and look just as good many years from now as they did the day they were installed.
5. Multi-Purpose Prefab Cabin Kit "TomaHouse Bale Classic" by TOMAHOUSE.PT BaliClavis
TomaTech's Multi-Purpose Prefab Cabin Kit is now available. A grid made of aluminum and stainless steel is almost unbreakable. It's so adaptable that it may be used in a variety of circumstances and environments. The modular building system may be customized to fit a wide range of applications thanks to proprietary German technology developed specifically for TomaTech.
This innovative prefab cabin design is based on a robust aluminum framework that serves as the modular building's fundamental structure. A revolutionary locking system secures each interlocking panel square meter to surrounding parts, making it simple to build and durable enough to withstand extreme weather.
Once the basic four-meter floor plan is in place, a broad array of supplementary modules can be used to construct the interior living or working space. Multi-Purpose Prefab Cabin Kits are only limited by your creativity whether it comes to establishing a poolside cabana or a high-tech office.
Each modern prefab cabin is fully equipped with toilets, showers, air conditioning, lighting, and heating systems and can be assembled or dismantled in less than 48 hours. A construction team is available to put up a house anywhere in the world for a preset charge.
TomaHouse Bale Classic prefab cabin combines German engineering with the allure of Balinese craftsmanship.
6. LIV Pods
LIV Pods' prefab modular cabins design bridge indoor and outdoor life and give a pop-up workplace that can be added to any backyard. The home office pods establish vital seclusion while allowing the peacefulness of the outdoors into our workspaces.  Inside the POD one Liv Pod, you can find relaxing white finishes, an espresso bar, storage cabinetry and shelving, and a two-person desk. A little slatted-wood terrace of this prefab cabin is accessible through a sliding glass door. LIV Pods currently has three versions available, with costs starting at $32,000 for delivery, design, and installation. Unless you request a one-of-a-kind design, no permitting is needed. 
7. Indigo by Woon Pioniers
Indigo is a modular system created by Woonpioniers that allows customers to simply design customized prefab home office cabins. You can select from a variety of unit designs to create a smaller or larger space. From small creative studios to weekend retreats or family homes, the choices are nearly unlimited. Furthermore, Woonpioniers modern prefab cabin employs a holistic design and architecture approach. Its team focuses on prefab modular cabin systems, energy efficiency, biomaterials, and the unobtrusive, natural integration of structures into landscapes. 
8. Buhaus
If you're looking for a more upmarket live/work alternative, Malibu-based Buhaus prefabricated cabin has designed a luxurious ADU that can be used as an office during the day and transformed into a bedroom at night thanks to a bespoke built-in Murphy bed. The 160-square-foot structure is situated within a reused shipping container that opens out to the outdoors via big folding panels, emphasizing indoor/outdoor life. This customizable unit starts at $96,000, including custom built-ins, all finishes, and appliances. Buhaus prefabricated cabin is also off-grid competent and fulfills California wildfire resiliency regulations.
9. Drop Structures
Drop Structures, best known for its 107-square-foot Mono prefabricated cabins, has expanded its tiny space options with the Micro, an economical 60-square-foot answer to an increase in queries for home offices because of COVID-19. The lightweight construction, which was unveiled in April, starts at just $10,900 for the base model, with a range of add-on possibilities (a version with a full-height glass door starts at $12,900). Customers that need a little more space in their office might pick Drop Structures' Mono cabin or its smaller twin, the Mono Mini. Drop Structures is a company that ships all throughout North America.
10. KitHAUS
Los Angeles-based KitHAUS's k-series prefabs range in size from 81 square feet to 491 square feet and are small in scale but big in functionality. With prices starting at $27,000, their smallest model, the K3, is likely their most popular option for home offices. The lightweight and multipurpose prefabs, which are built using the company's innovative aluminum framing system, may also be customized with bathrooms, kitchens, and decks for further usefulness. KitHAUS has performed projects all around the country.
11. YardPods
They are not sheds, but pods for your best prefab cabin. That's a lot more interesting, so maybe we should start with that.
This organization, based in the San Francisco Bay Area, provides turnkey and custom solutions. The majority of these have a contemporary aspect to them, and the placement and finishing options have a significant impact on the overall aesthetic. Thus make an informed decision.
These aren't cheap; in the Bay Area, fully installed pricing is roughly $28,000.
12. Archipod
The Archipod best prefab cabin has an appealing design. At the same time, it's both woodsy-traditional and contemporary. It has a swinging door and a spherical form, giving it the appearance of a naturally exquisite forest creature and that can be you, sitting plump in your backyard, updating spreadsheets, and living as a hermit.
13. Tetra Shed
Although David Ajasa's Tetra Shed is purely an idea, we've included it here for individuals who are building their own backyard office shed and want something to spark their imagination.
It's a one-of-a-kind modular workspace that may be utilized as a home office in the garden. The Tetra Shed was created as an alternative to cubicles in the workplace, providing a less isolating work atmosphere. Furthermore, the shed's modular design allows numerous units to be connected for usage in public spaces such as classrooms, exhibition spaces, and corporate offices.
14. Sett Studio
Sett Studio created a backyard office that is both attractive and energy-efficient, thanks to the use of structurally insulated panels (SIPs). Additionally, the thick wall street fences off the busy street, while a big window provides views of the garden.
The benefit of having your own working studio is that it eliminates the need to commute. However, you gain more than just time. You can even request a garden office pod design that could satisfy all your needs, such as additional meeting space or a separate sleeping area.
15. Garden Studio
A unique design can accommodate a long, narrow garden. Garden Studio is a small apartment in Bussum that serves as a study, a guest home, and a storage space.
Aside from fitting neatly into the designated space, the studio has a design that blends in with the surrounding structures while still maintaining a modern touch.
5 Modern Portable Office Containers
16. Prefab Micro Office Design, Los Angeles
The Los Angeles Knowhow Shop studio's architects created and built a prefab micro-office that reflects modern work relationships. In addition to its small size (about 14 m2), the construction, which is composed of boat-building materials, is portable and can be transported to different locations as needed. 
To achieve the best result, the two researched a variety of disciplines, resulting in a new type of architecture. As a result, the experts bet on materials used in solar ceiling technology for autos, boat construction, and structural insulation panels produced and beveled with film industry hardware.
17. OfficePOD
A working atmosphere separate from home life is provided by an OfficePOD. Everything from site visit and installation to customer service and POD movement in the event of a move or change of employer is handled by the hassle-free OfficePOD service.
This item is little, but it's well-made. It's ideal for small backyards where all you want to do is throw something down and return to your work as soon as possible.
In most cases, the OfficePOD is of optimal size (2.1m x 2.1m) and does not require planning consent. Its modular design allows for quick building even in the most difficult-to-access landscapes. When empty or filled, the POD is meant to provide adequate security. The space's external and internal appearance, as well as the overall user experience, are the result of a comprehensive design process.
18. TalkBox
Manufacturers are continually improving these office workhorses to accommodate a variety of other head-down duties, including one-on-one meetings and videoconferencing. TalkBox, one such phone booth, has a huge workstation, power hookups, a sliding door, a cabinet, an integrated whiteboard, and optional monitors, among other smart elements for comfort and versatility.
19. Hybrid A-Pods
The A-Pods have resonators in them that operate as low-frequency noise traps. It can absorb frequencies ranging from 250 to 1000 hertz.
In comparison to the one without resonators, the one with resonators shows a better outcome in total sound loss.
20. N-space
N-Space is a spacecraft-inspired app that enables you to create a "Me space" in a "We space" and say goodbye to "noise gravity." N-superior Environment's sound insulation makes it an ideal choice for phone conversations, video conferencing, communication, and concentrated work in a shared space. You can also order an electric standing desk, and some work from home equipment while you're at it.
Subcribe newsletter and get $100 OFF.
Receive product updates, special offers, ergo tips, and inspiration form our team.
WRITTEN BYAutonomous
We build office products to help you work smarter.