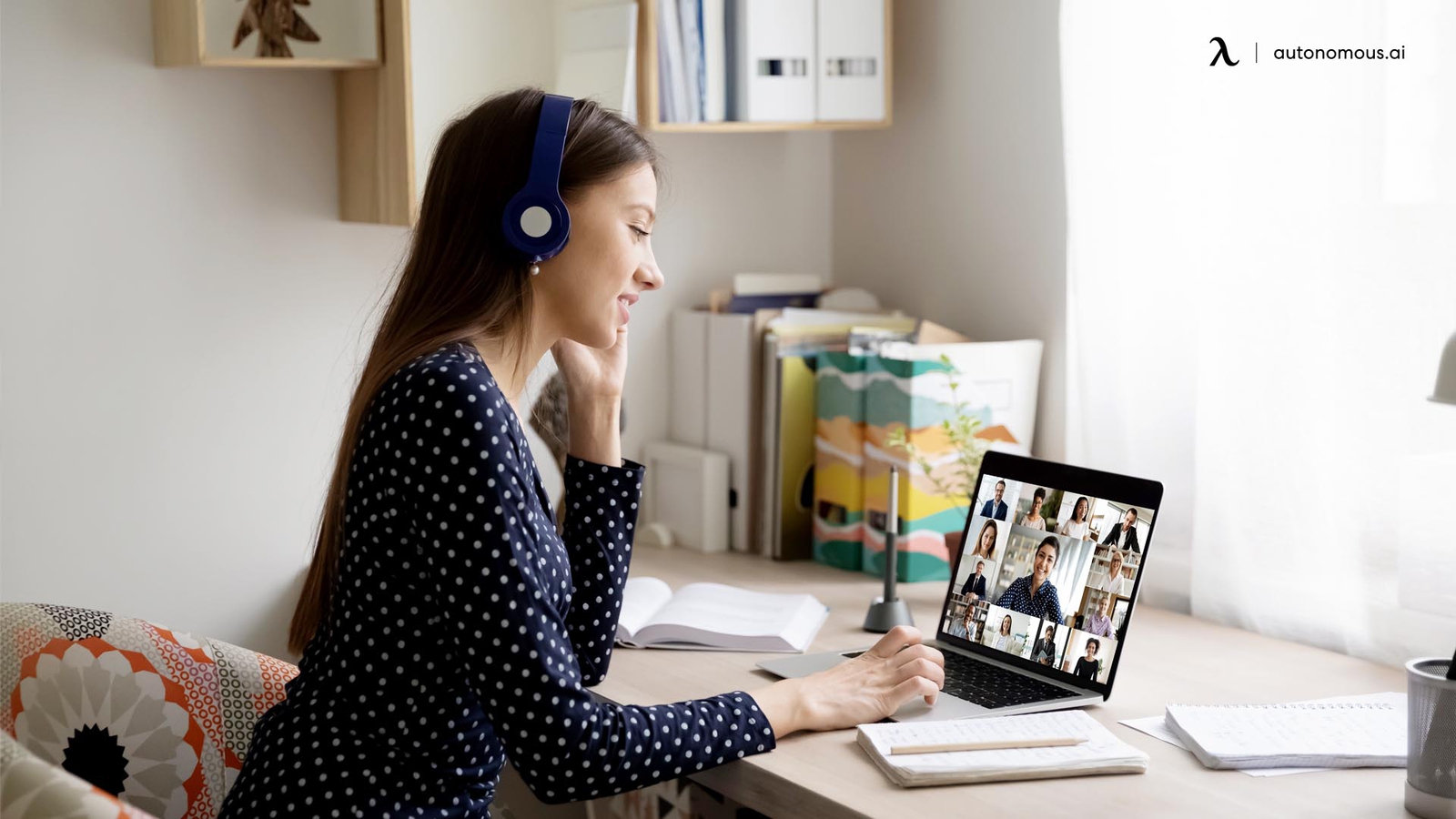 Remote Working
14 Work from Home Equipment Must-Haves for Remote Employees

Laura Turner
|
Mar 1, 2023
8,175 Views
Finding the ideal work from home equipment is not challenging if you know exactly what to look for. If you are working remotely, there are certain things you can invest in to help improve specific aspects of your new setup.
From the right office chair to a standing desk, these simple factors can transform your home office into the ideal workspace for you.
Equipment that All Remote Employees Must Have
Most companies will supply you with a laptop if you have to work remotely and have access to the Internet. To be productive and comfortable while working at home, you need more equipment and other work from home must-haves. Here are the basics that your employer should provide you with if you need to turn your home into an office - in addition to a long list of work from home kit items you should consider buying on your own for nice-to-have items.

When trying to perform your office work remotely, there are specific items that you simply cannot compromise on. This remote work equipment includes:
1. Ergonomic Office Chair
An ergonomic office chair is an essential item for work from home equipment during current times. These chairs are completely adjustable and are designed to have specific health benefits, such as reduced back pain. Mental health benefits include increased energy levels, motivation, and productivity.
There are so many available options of this remote work equipment on the market. Autonomous provides some ideal options that can help transform your remote working process.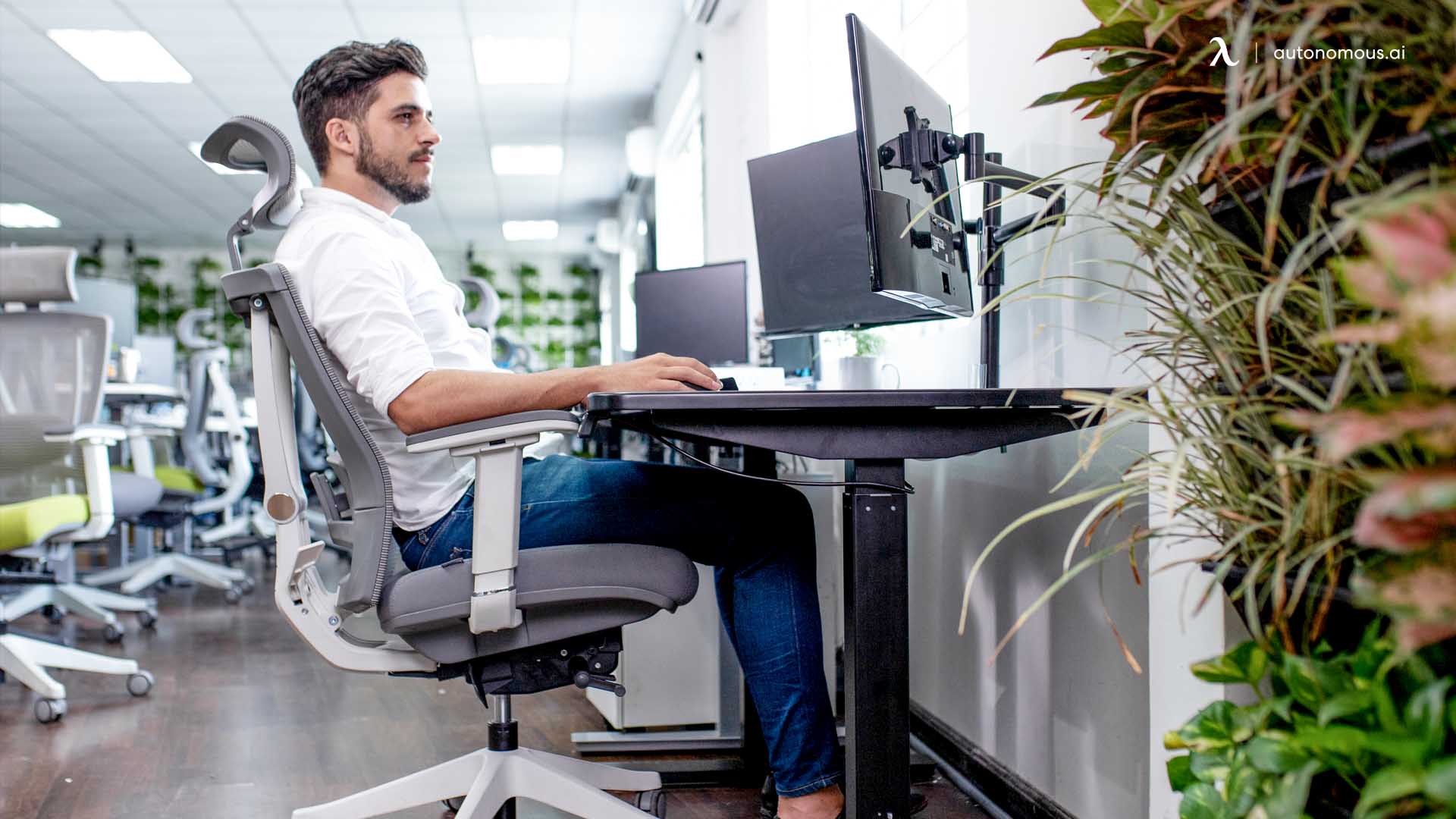 2. Standing Desk
A desk is often the focal point of a person's workspace, which is why it is essential to invest in a proper desk for your remote work supplies collection. Standing desks work hand-in-hand with ergonomic chairs. They provide similar benefits while still reducing the negative impacts of sitting for extended periods.
Working remotely often means that there is not much room for movement. However, these desks ensure that you are still getting a decent amount of physical activity during your work hours.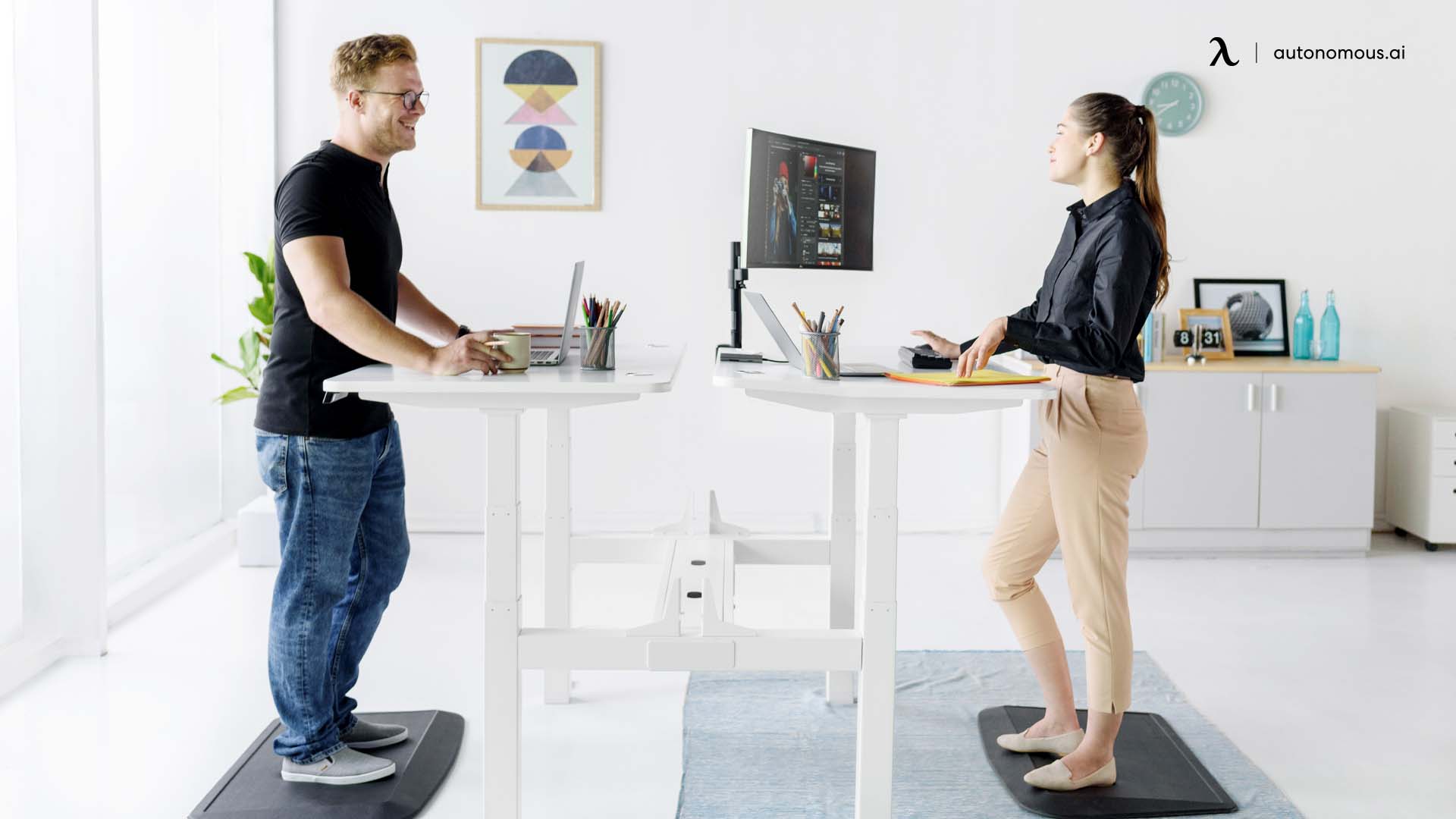 3. Laptop or Computer Monitor
This is one of the best work from home gears. Most office workers cannot function without a laptop or monitor. You must invest in high-quality work from home must-haves that can support the work you need to do.
If you are working remotely, a laptop may be a better option as you do not have to stay stuck to one area when trying to get your tasks done.
4. Keyboard and Mouse
Ensure that you know how to place your keyboard and mouse correctly so that you do not negatively impact your wrist health. Your wrists need to remain in a neutral position when using these desk accessories. Each work from home must-have equipment should also be directly in front of each of your shoulders.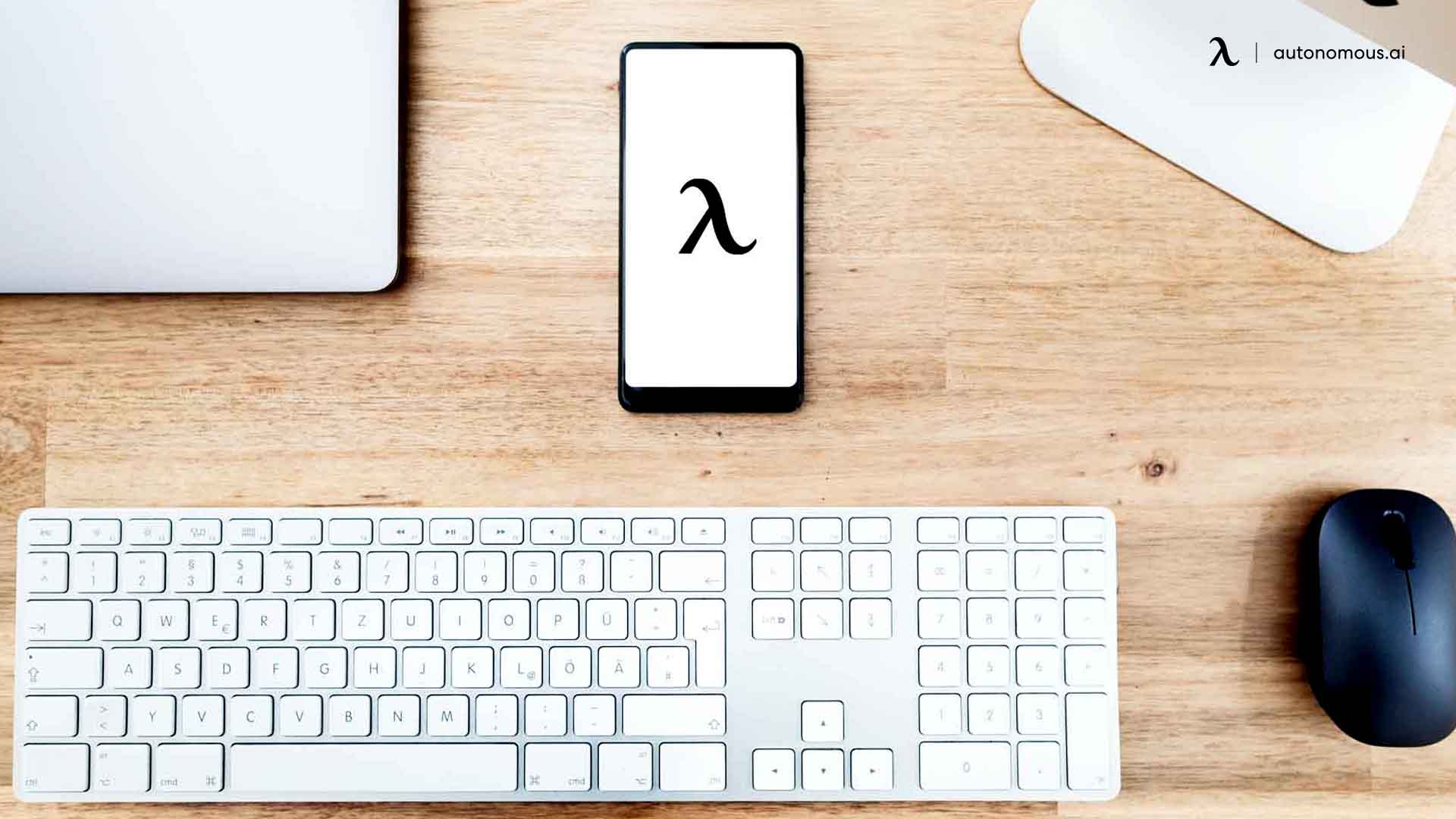 5. Additional Office Accessories
You can get a bit more creative and have fun when it comes to office accessories. There are various types of this remote work equipment, such as lamps, filing cabinets, plants, and so much more.
Your ability to incorporate accessories often depends on how much space you have available. This is limited when it comes to remote working. There are specific must-have accessories when it comes to productivity, but most of the time, this is where you have the freedom to add your personal touch to your space.
6. Carpio Ergonomic Wrist Rest by Deltahub
Don't overuse your computer mouse to the point of injury or strain. Work and play are made easier with silicone pads that improve your wrist position. Together with medical experts, Deltahub is working to eliminate the main external cause of wrist injuries among computer users. Gaming marathons and extended desk work feel better when done with medical assistance.          
Medical experts specializing in reconstructive surgery developed the ideal ergonomic wrist rest contour. Silicone pads provide premium comfort, while PTFE feet reduce wrist extension and prevent friction.
PTFE feet comfortably glide with the hand, while silicone pads offer premium comfort and stability. The development of wrist strain is reduced by applying pressure to the thenar and hypothenar regions of the palm. The Carpio can be used both left and right-handed.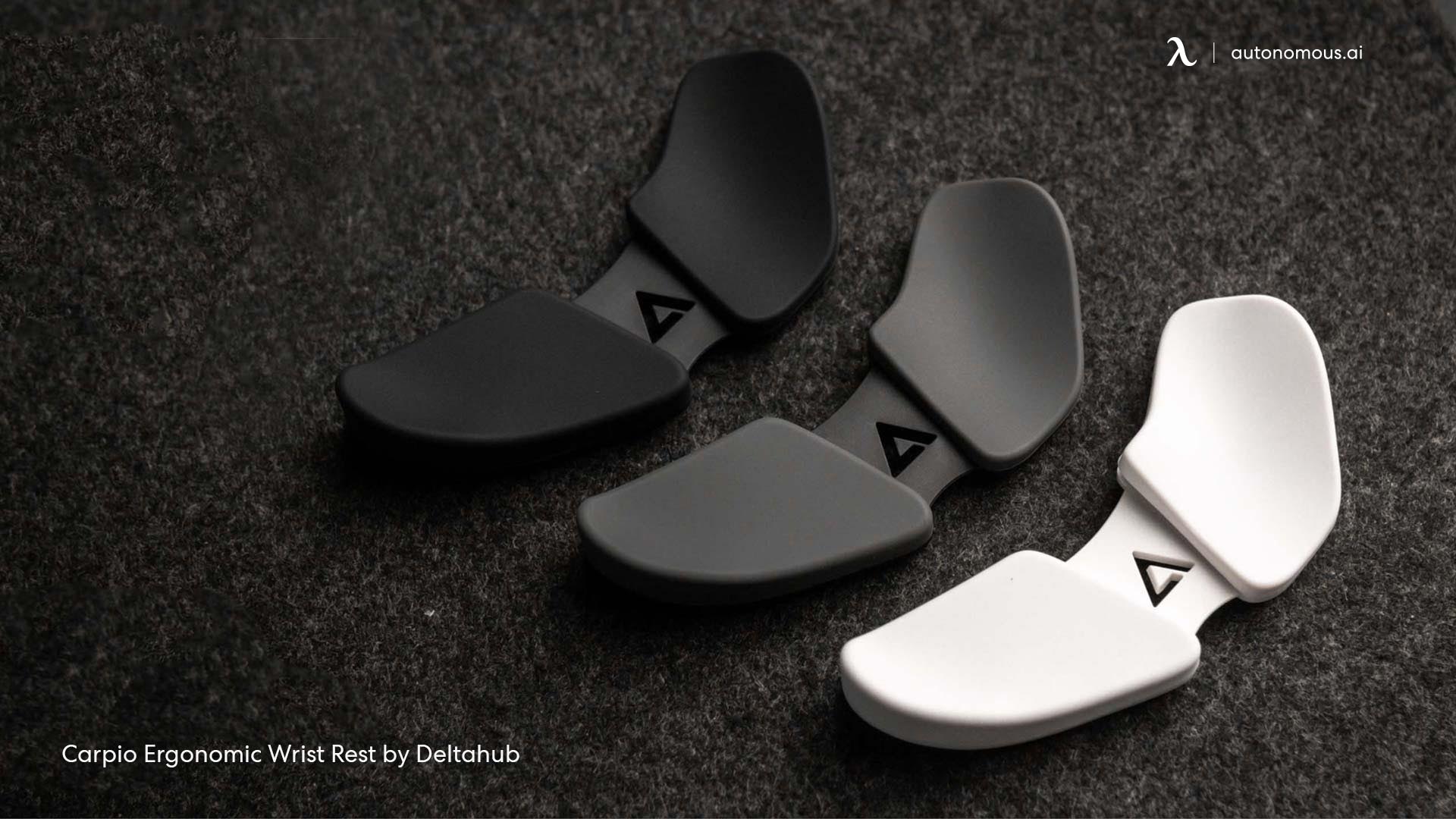 7. Topographic Deskpad by Deskr
This Grand Canyon-inspired desk pad is made from eco-friendly polyester and rubber designed with an aesthetic designer touch. This topographic mouse pad features a smooth polyester surface to provide the most traction and an eco-friendly anti-slip rubber base to help prevent it from sliding around.
It can easily be washed. Long-lasting image quality is achieved through dye-sublimation printing. An edge-stitched by machine also provides a clean, durable finish that will last.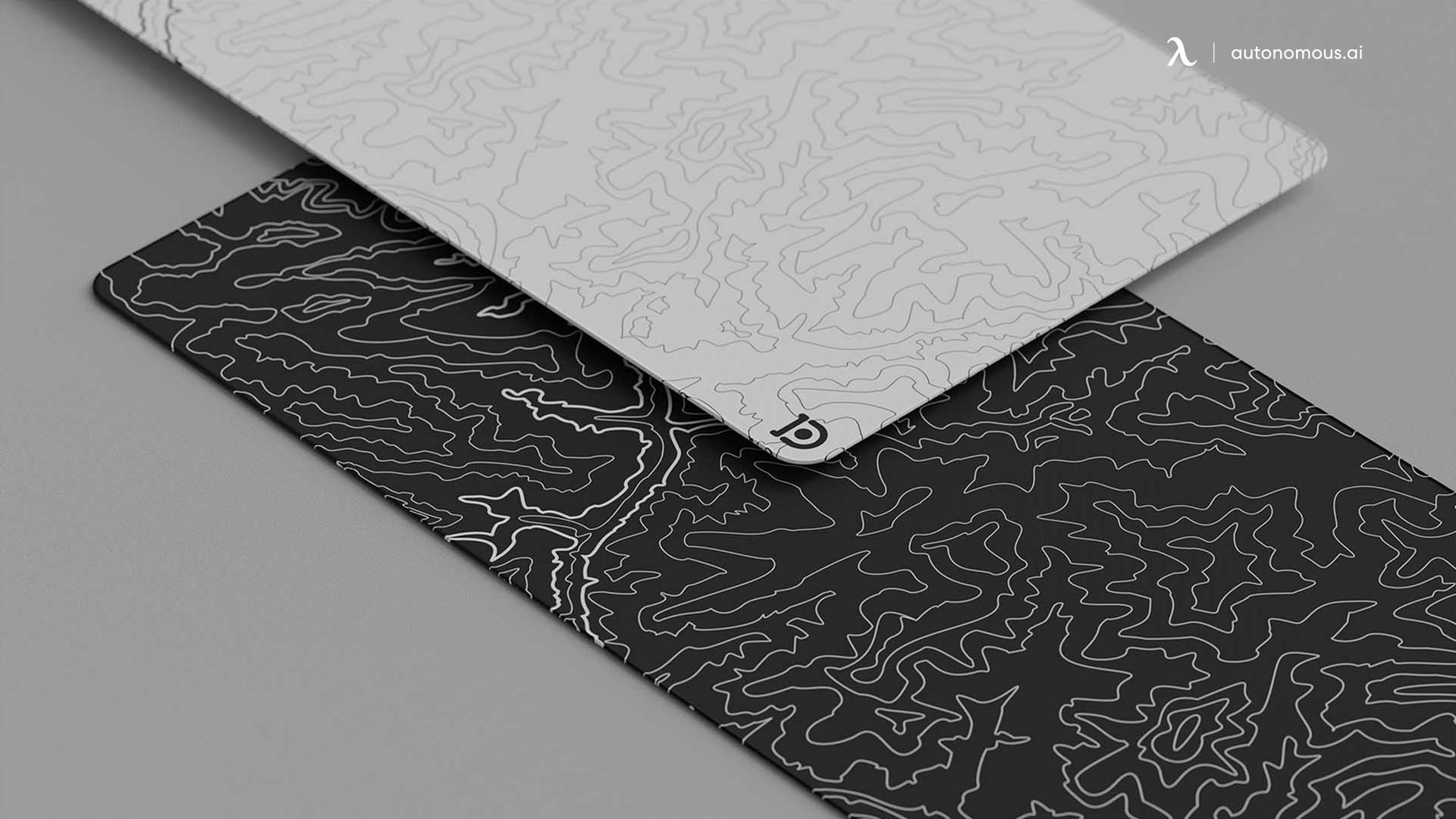 8. Triple Elevated Workstation by Mount-It!
Throughout the day, find a balance between sitting and standing that is affordable and healthy. The Triple Elevated Workstation by Mount-It lets you go from sitting to standing with ease with its gas spring arm. Your desk can be raised from 4.3" to 19.9" effortlessly with the gas spring handles.
This provides stability and a lift that can be done straight up. It is easy to lift your desk in seconds with the gas spring handles, which raise it from 4.3" to 19.9". For added stabilization, the base lifts straight up. With a 37.4" wide desktop space, two monitors or laptops can be easily mounted.
The large desktop space (37.4 inches wide) can support dual monitors or a laptop. Both a keyboard and mouse can fit in the keyboard tray. Protect your current desktop from scratches with the pads on the bottom. Repurpose your existing desk into a more active workstation in seconds.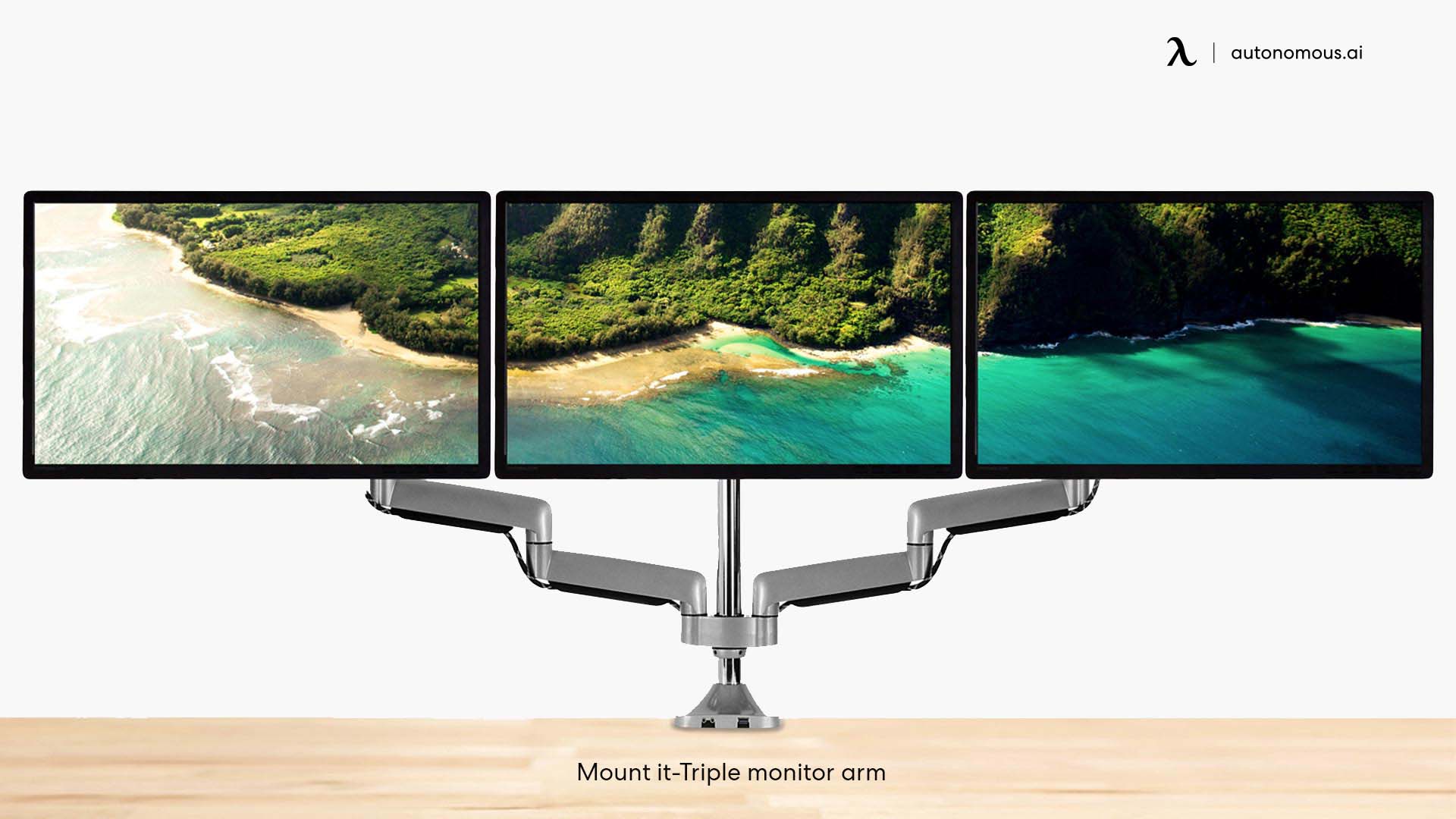 9. Oblio Sanitizing Wireless Charger by Lexon
Lab tests indicate that Oblio's advanced anti-bacterial UV light with ionizer technology can effectively kill 99.9% of viruses, including H1N1. The Quaglio Simonelli Design Studio creates creative designs in Paris.
Rubber, ABS, and artisanal workmanship combine to create art deco lines for that artistic effect. Ultraviolet light technology (UV-C LED) destroys viruses, bacteria, mold, and germs are destroyed by ultraviolet light technology (UV-C LED). With this 10W work from home equipment, your phone can be fully charged within 3 hours. LED indicators on the Lexon Oblio wireless charger & UV cleaner confirm that your smartphone is positioned correctly and is charging.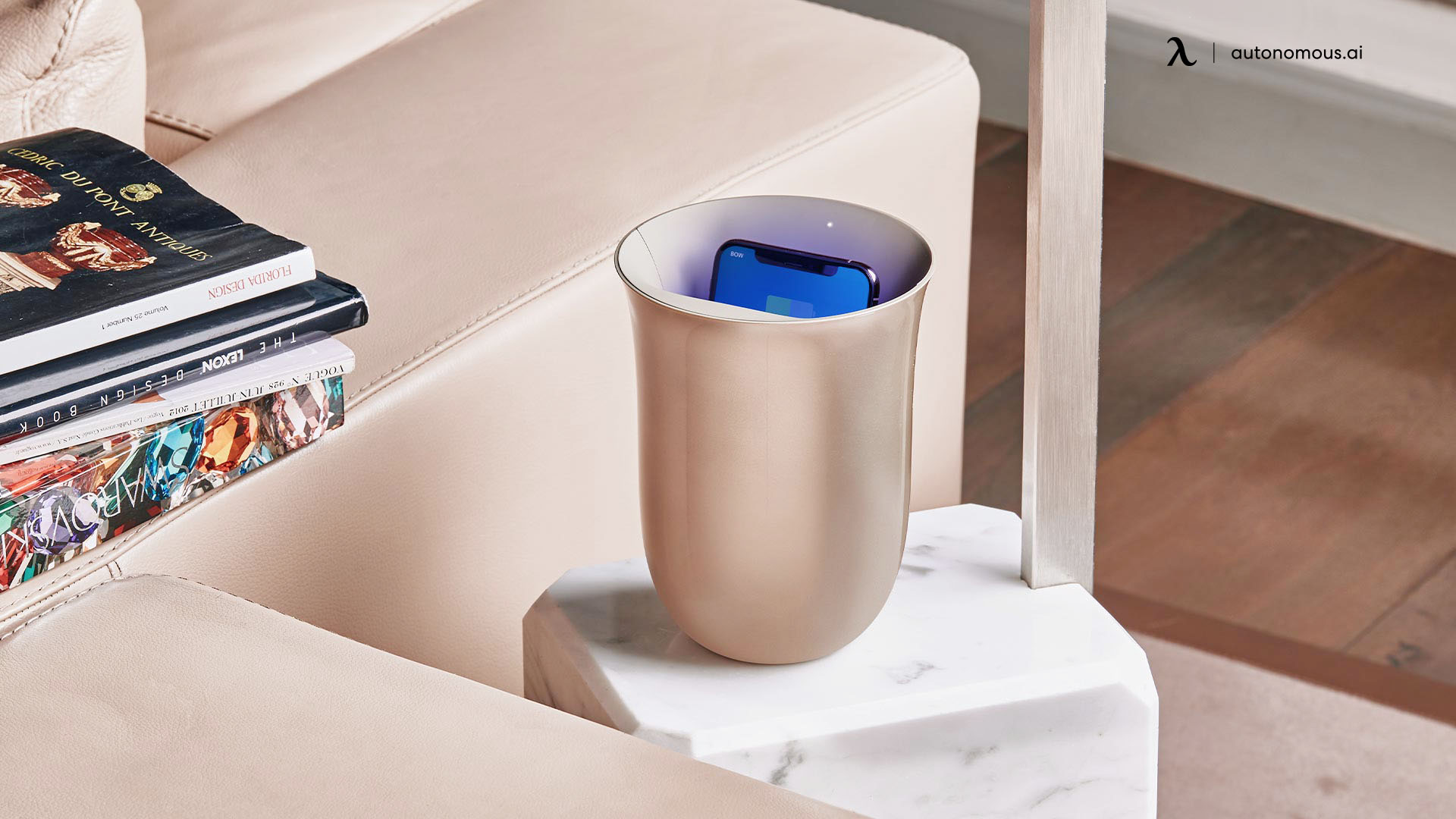 10. Universal Charging Dock by LumiCharge
This is one of the best work from home gears you should know. With its 10W wireless fast charger that's Qi-certified, this product delivers a powerful charge and ensures safe, industry-standard wireless charging for all types of smartphones and tablets. This case can be used with all iPhone, Android, Samsung, LG, and Moto devices.
It comes up with a design that saves space and provides wireless charging up to 10W. The correct wattage will be applied automatically to your QI-enabled device. We use only ABS thermoplastic polymers infused with precious silver for maximum durability. In addition to being lightweight, it is incredibly strong.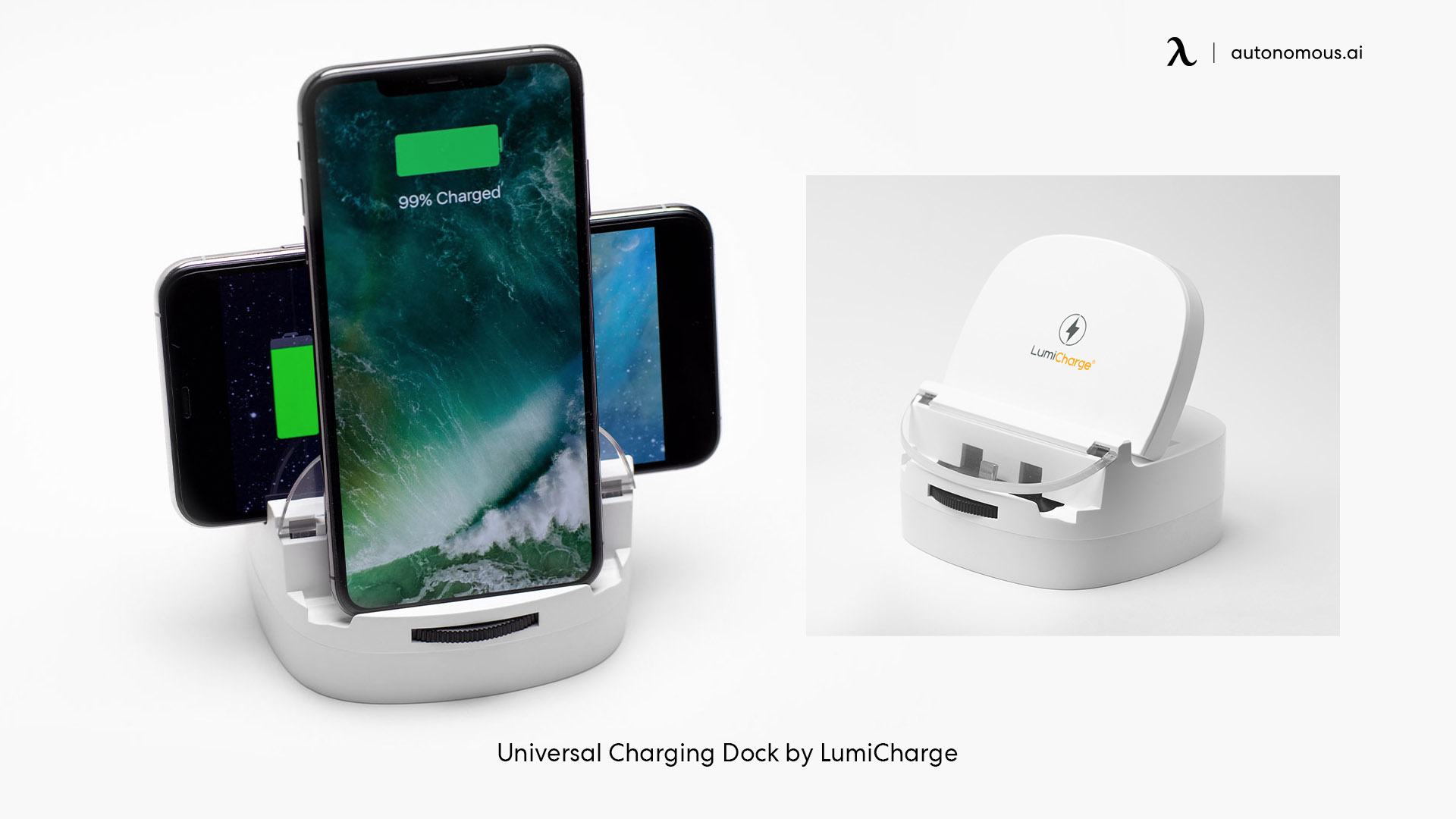 11. Sabinetek SmartMike+ Mic
Full-duplex stereo CD quality audio mixing, Bluetooth technology to transmit from the smartphone to the microphone, and high-fidelity noise reduction are many features.
A true wireless stereo wireless Bluetooth microphone that captures CD-quality sound, SmartMike+ is the world's first of its kind. The TWS microphone is also the first of its kind for smartphones.
You can tune, record audio and video, perform speech recognition, produce subtitles, and mix wirelessly. This can all be done with SmartMike+.  
By using the SmartMike+ app, you can simultaneously record and sync audio and video in high quality. When filming, you can monitor the audio in real-time using the earphone plug on your mobile phone.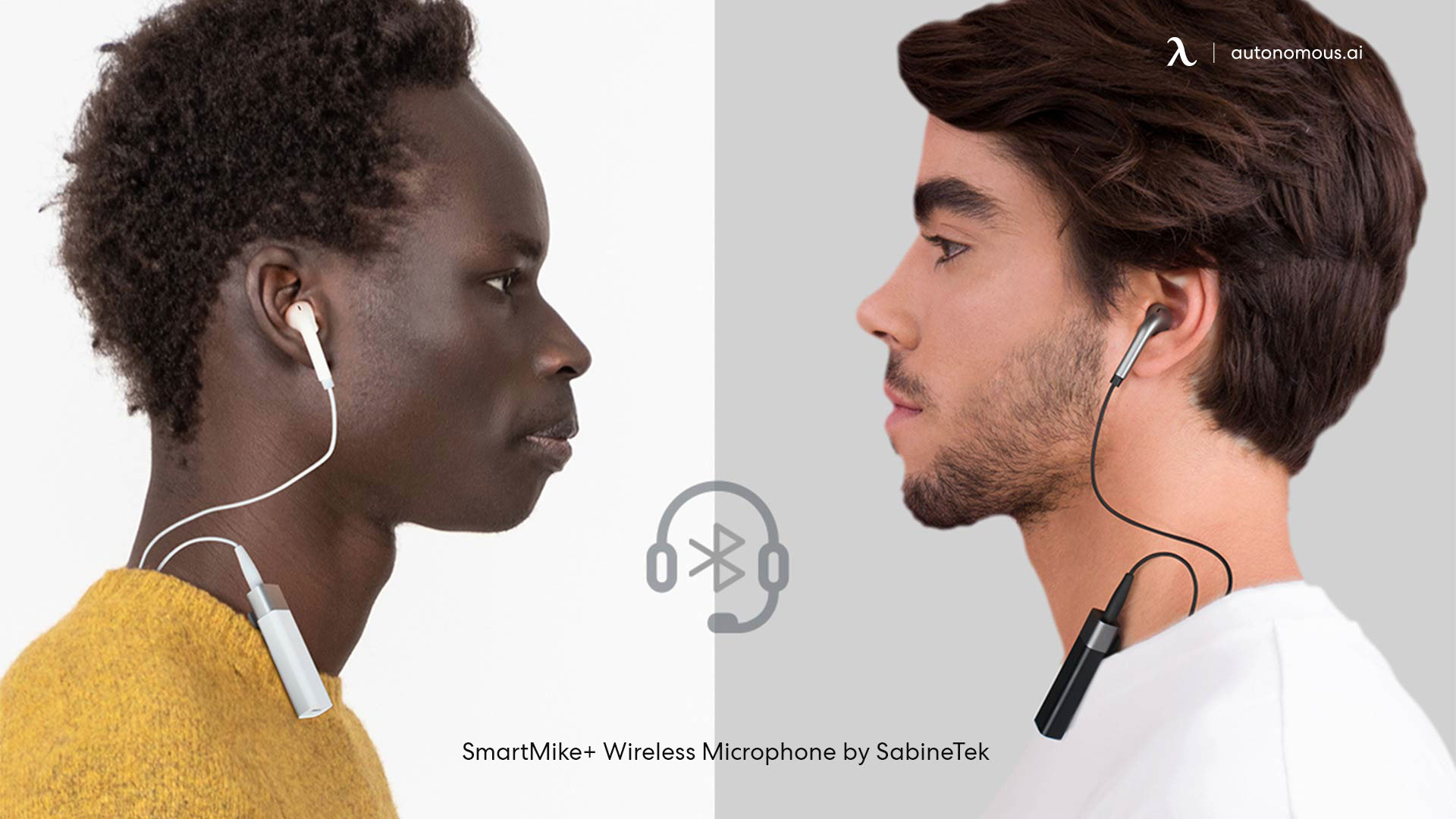 12. Autonomous ThermalComfort: Personal Climate Control
You can relax and be comfortable no matter where you sit with ThermalComfort heated lumbar support, which offers 3 massage and temperature adjustment levels for your lumbar curve. Keep warm with an included heater that can reach temperatures up to 122°F (50°C) or cool down with fans that keep your back ventilated.
Using a vibrating massager with 3 intensity levels improves lumbar curve circulation and helps muscles relax. Furthermore, the machine switches off and on automatically every 15 minutes. Ultraportable, lightweight, and powered by batteries, this remote working equipment is the perfect travel companion for home, office, long bus, or plane rides.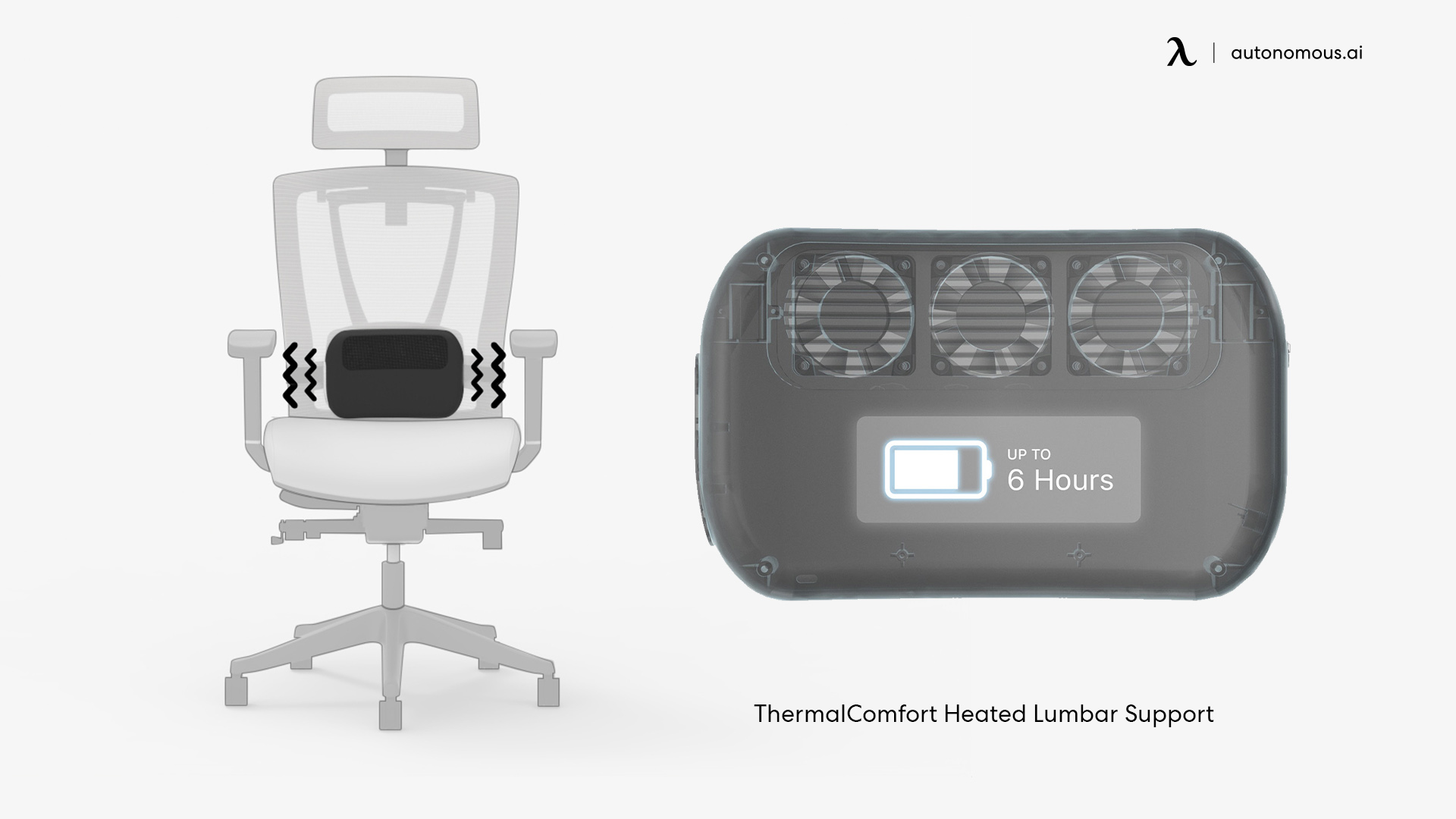 13. Magnetic Desk Organizer
This is one of the common remote work supplies. A patented design and high-quality materials make this desk organizer long-lasting and a great way to stay organized. You can easily rearrange this magnetic desk organizer to suit any area, including your desk, bathroom vanity, nightstand, or anywhere else.
It is magnetic and features six compartments. With non-slip rubber feet, this patented design keeps your desk accessories from sliding and spilling. The bamboo is solid, and the plastic is high-quality, so it's durable for a lifetime.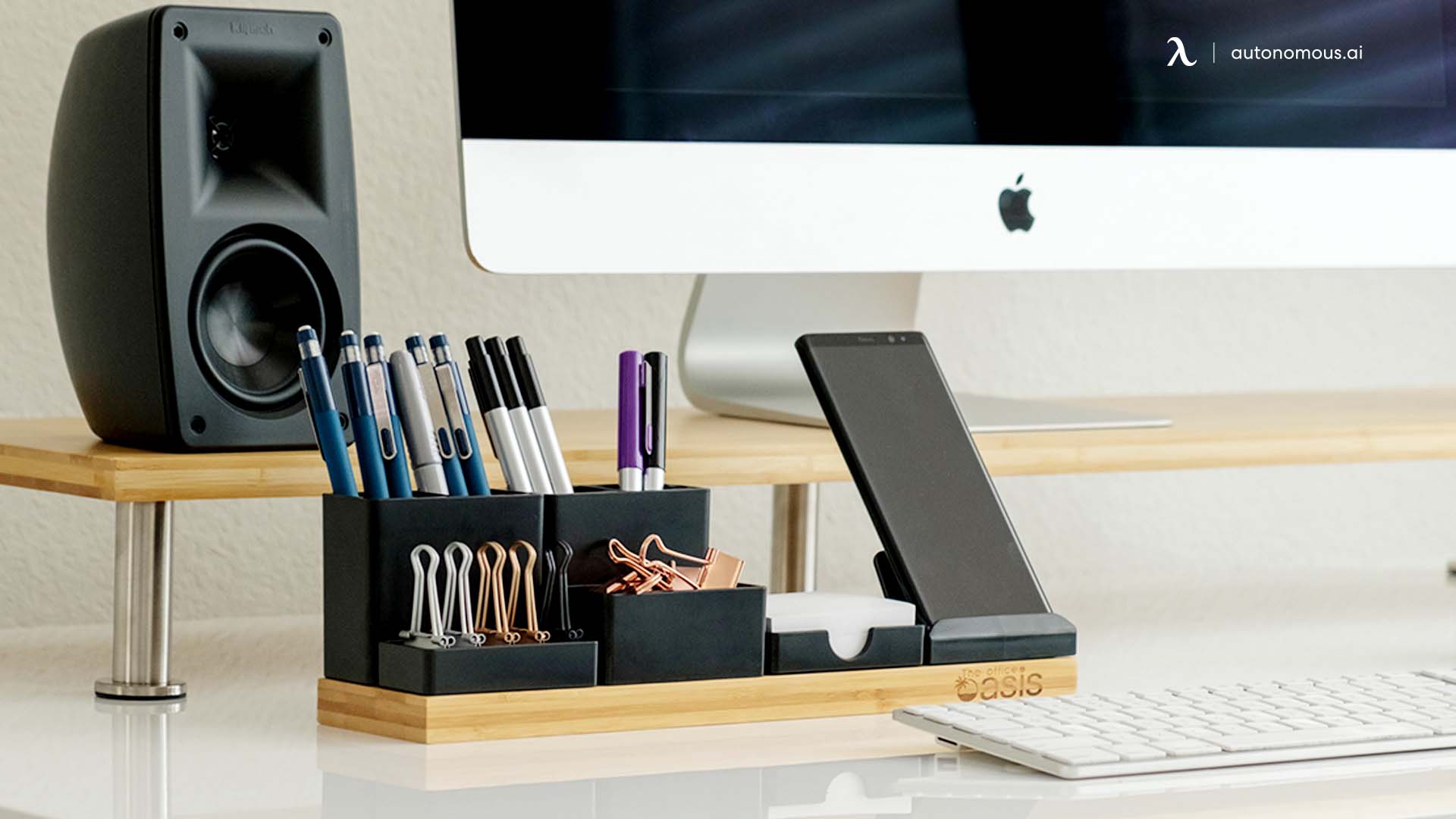 14. Airdog X5 Home Air Purifier
Reusable plate filters are used in the Airdog X5. This medium air purifier saves you money and the environment by doing away with disposable HEPA filters. By using Airdog's TPA technology, 99.99% of airborne bacteria, molds, and viruses are destroyed, including the COVID-19 virus.
With its HEPA filter, air pollutants will be destroyed down to 0.0146 m, rather than 0.3 m of a regular HEPA filter. Reusable collecting plates are used in the X5. X5 circulates 450 square feet of air with its CADR of 220 CFM. Ft. thrice every hour. X5 emits low noise at a rate of approximately one soft hum.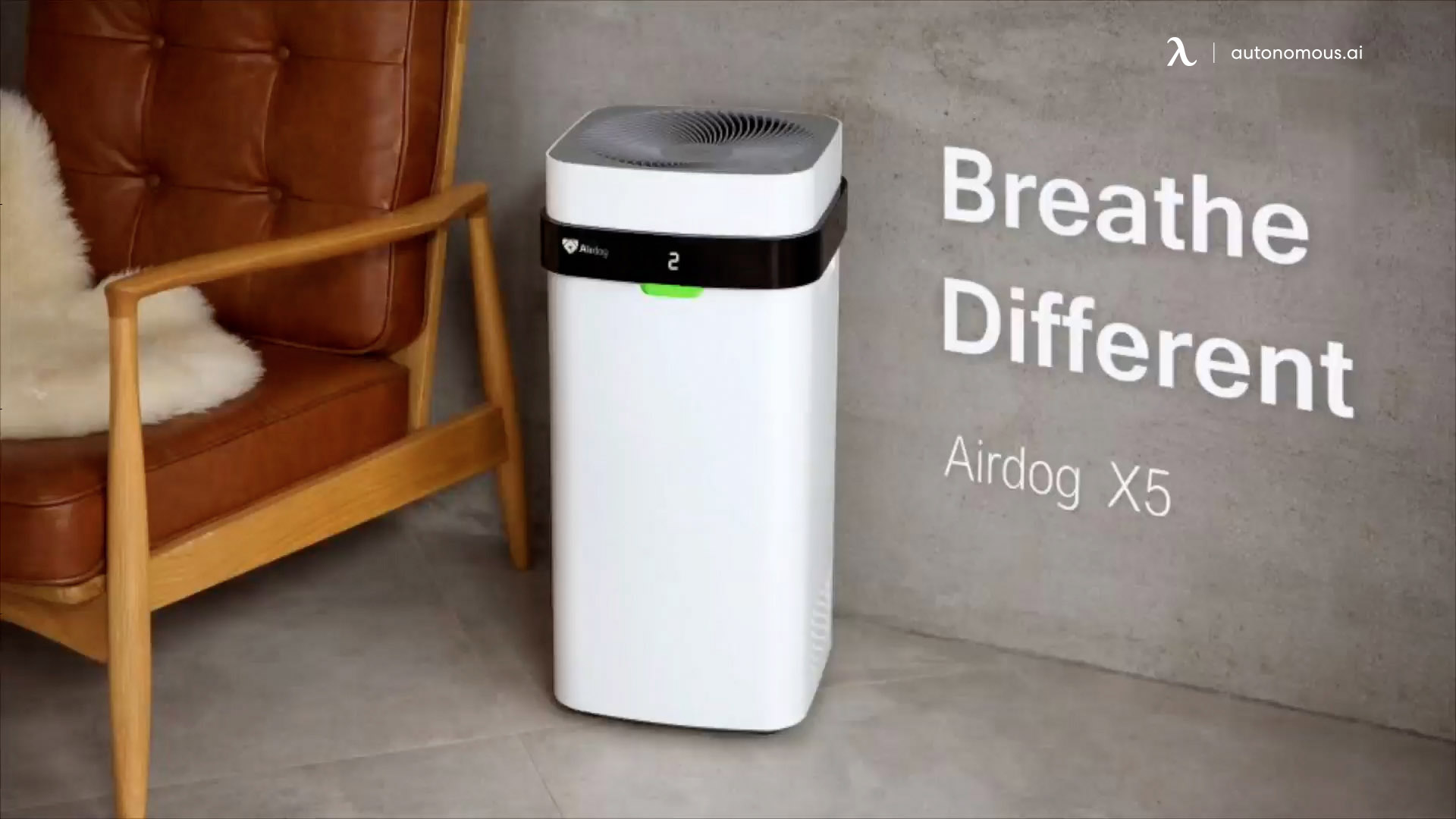 What Can Managers Do to Make Remote Working Easier for Employees?
As a manager, there are specific steps you can take to make this process easier for your workers. Managers can provide the following:
An allowance for the necessary equipment 
Investing in all the modern office furniture can be quite expensive. If managers could give employees a set allowance to purchase some of the items, it could make the working experience more convenient, which leads to a higher quality of work.
A set of equipment 
As people are working remotely, there is no need to go into the office, which means that managers could loan out the office equipment for the time being. This is going to make the process much easier for staff as they are going to save time and money.
A company laptop
This is a strategy that many businesses already apply. If you provide a laptop to workers for the time they are employed at your company, it could make things more convenient for you and them.
The required software
Gaining access to the necessary software can be challenging at times. If you give this software to your employees, they are going to be able to manage their workload much more efficiently while they are working from home.
This varies depending on the type of work or job you have. For example, a content writer could benefit from a laptop, whereas a teleworker may find a phone more helpful. You need to find the items that are most essential to your workers to see what would benefit them the most.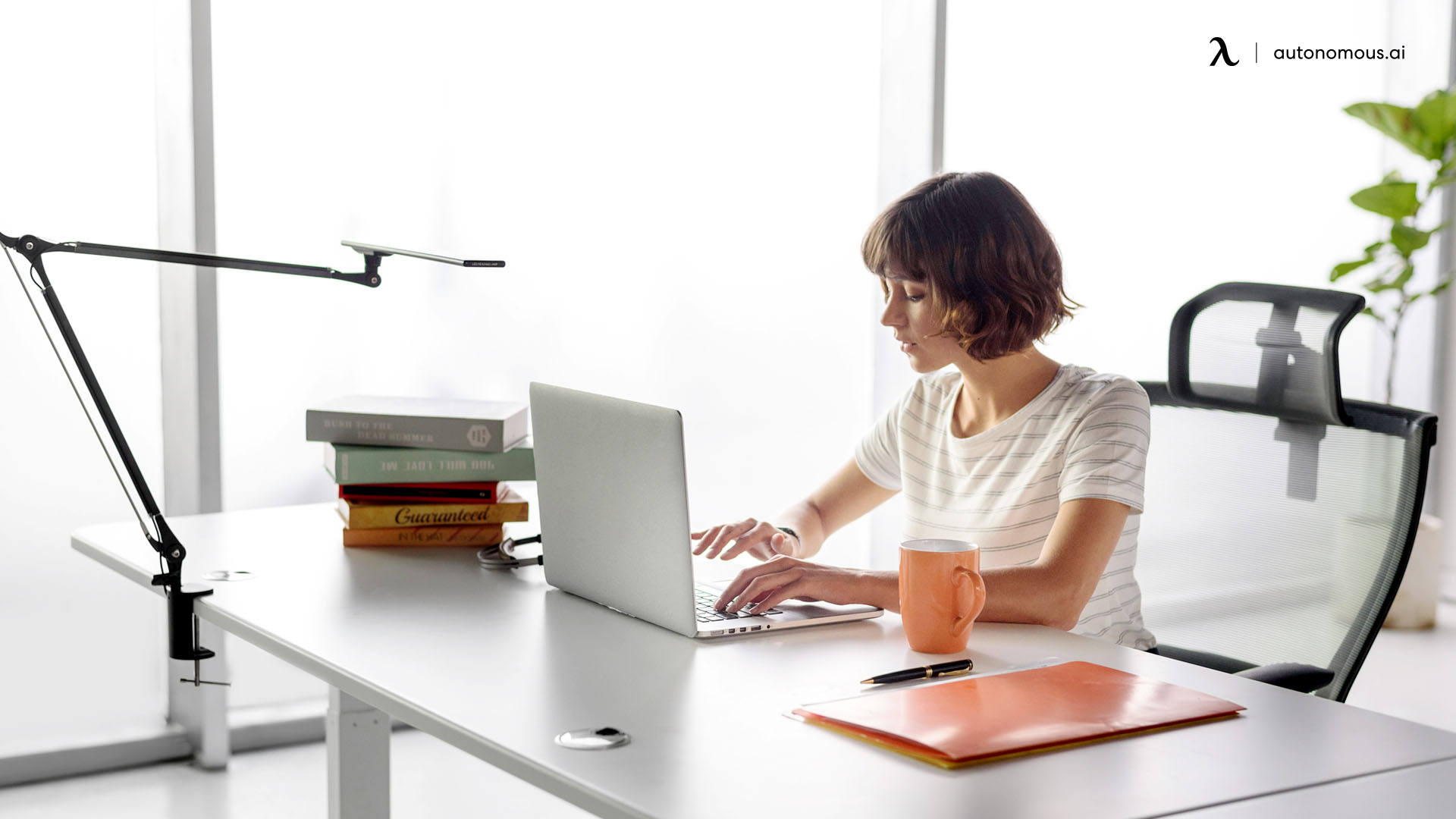 The Pros and Cons of Providing Equipment to Remote Workers
Providing remote working equipment to employees has its own set of advantages and disadvantages. Let us take a look at some of them.
Pros of Providing Equipment to Remote Workers
It assists in increasing employees' productivity.
The employee may be able to perform a vast range of tasks.
You are saving the workers' time and money, which may motivate them to perform better.
There is a sense of uniformity as all staff members are working with the same equipment.
A manager has a better sense of control over the methods of work the remote workers are adopting.
Cons of Providing Equipment to Remote Workers
Providing equipment for all remote office workers may be out of the company's budget.
All employees may not look after the equipment appropriately.
It may be slightly challenging to keep track of all the equipment.
How Do You Manage Office Equipment?
In order to manage the office equipment, work from home must-have equipment or standing desk accessories that are made available to the remote workers, it is essential to develop a company equipment policy. Introducing a policy like this helps to ensure that you maintain control over the equipment.
The policy may include terms such as providing a weekly update on the condition of the equipment or set instructions on how employees may use the equipment.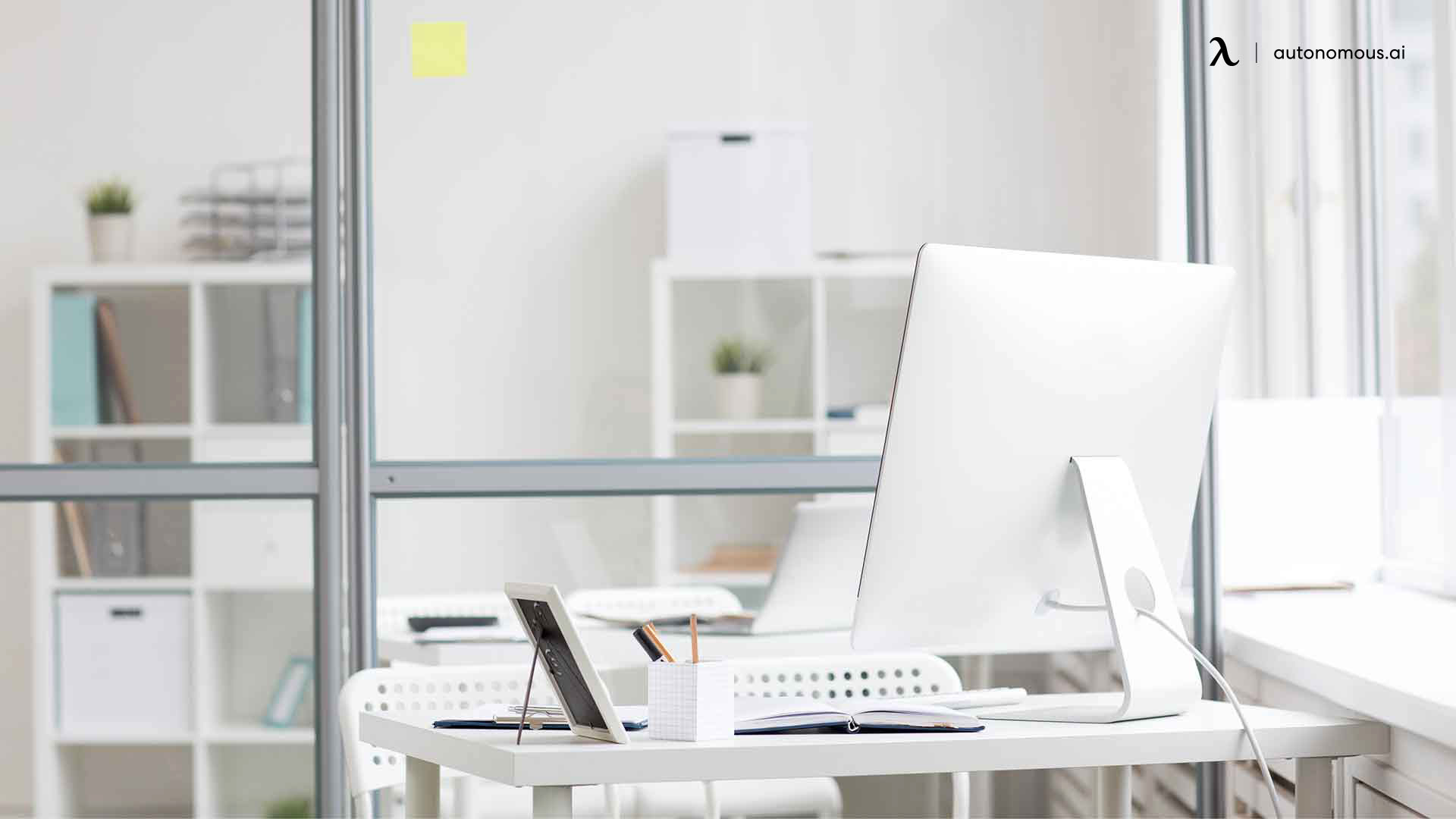 The Final Verdict
If you have had to adopt work from home models or a work from home kit, it is essential to ensure that all remote employees have the necessary equipment to get the job done. Whether managers provide this equipment or assist employees in gaining access to it, there are certain items that you cannot compromise on.
It is time to get all the work from home kits so that you can increase your productivity and overall performance from the comfort of your own at-home setup.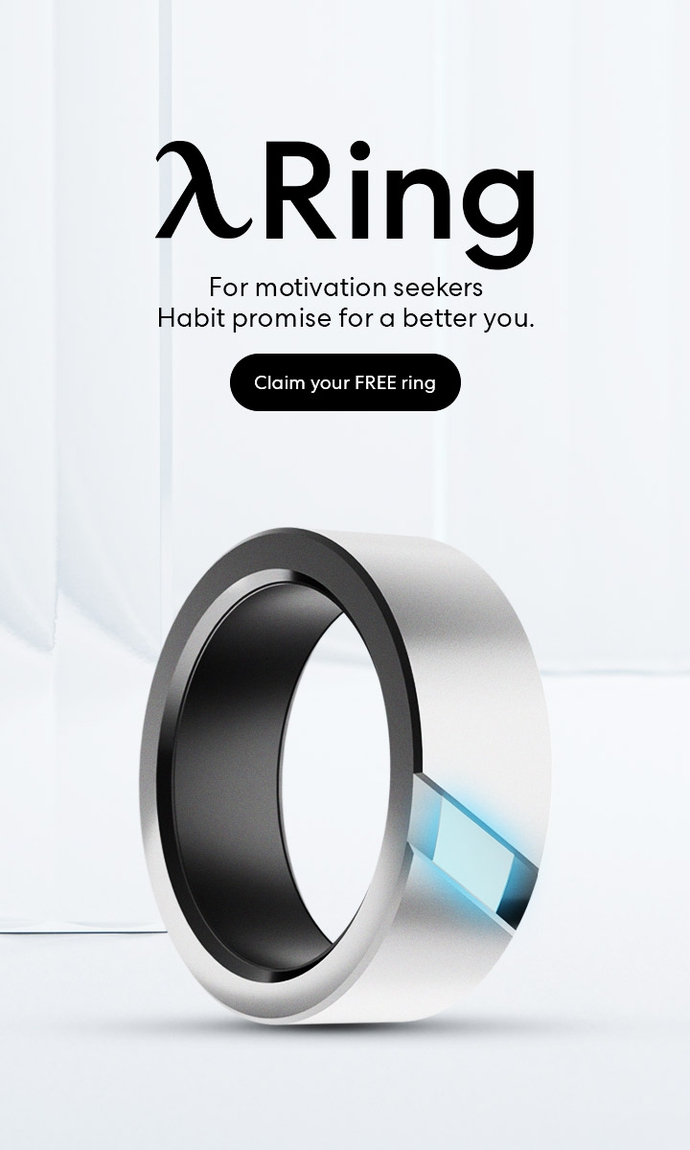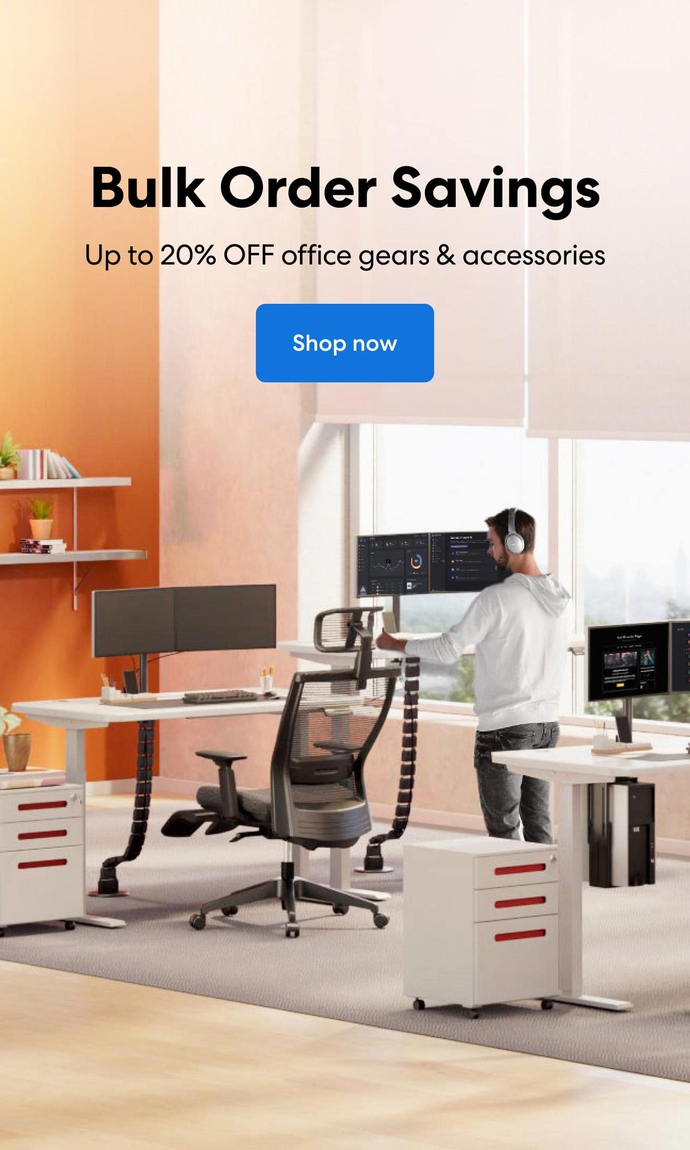 Subcribe newsletter and get $100 OFF.
Receive product updates, special offers, ergo tips, and inspiration form our team.