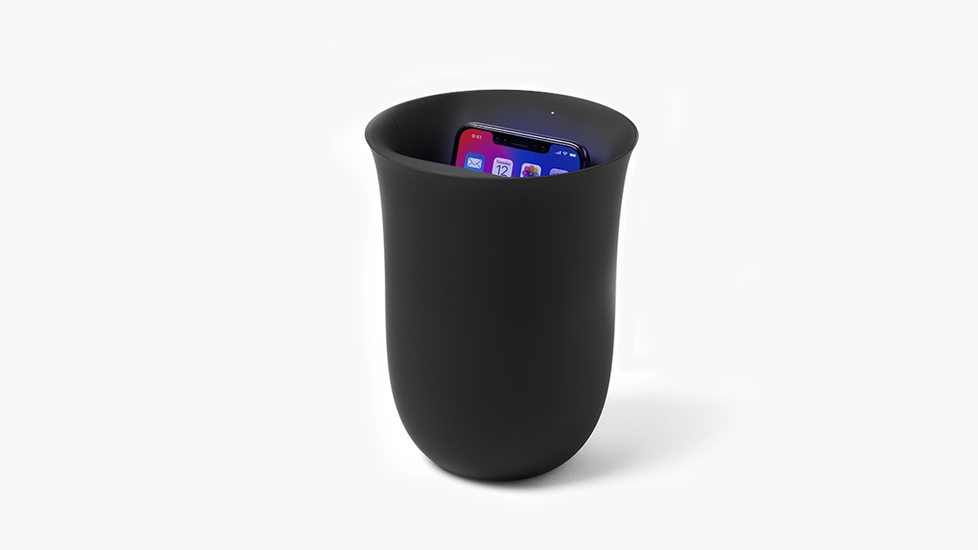 Working from home?
Get special pricing
Oblio Charger by Lexon
$59
Tasteful design, UV sanitization, and wireless charging, all in one beautiful tulip shaped vase. Every inch a conversation starter, this masterpiece of modern design discreetly kills any harmful viruses and bacteria on your mobile device.
Ships within 2 business days
|
Free shipping
& 30-day returns.
Charge it to your company
We can forward this order to an office contact and request payment on your behalf.
Save up to 10%.
Oblio Charger by Lexon at a glance.
• Art Deco European design
• Anti-bacterial UV light
• 10W wireless fast charge
• ABS plastic
• Rubber finish
• Foreign object detection
• 1-year warranty
Deep dive into specs
FAQs
Don't see the answer to your question?