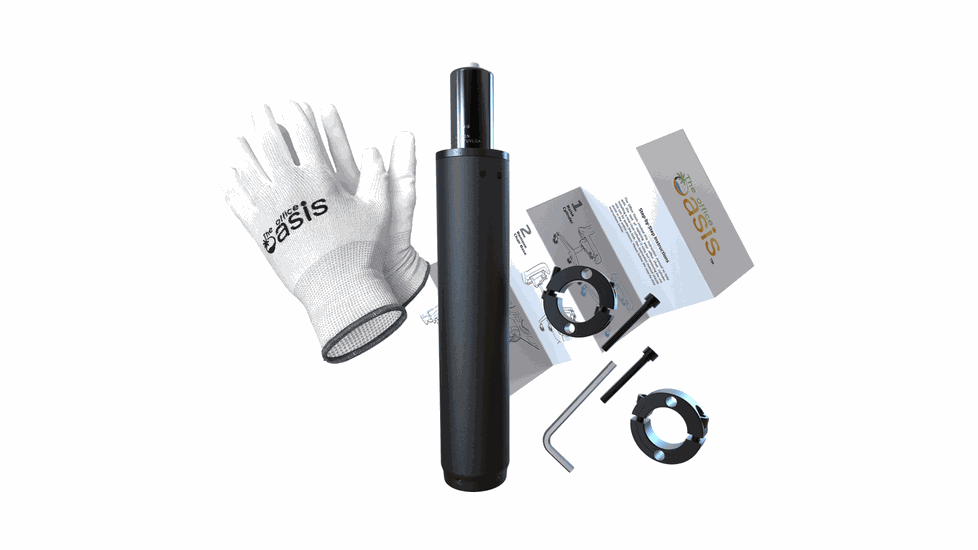 Office Chair Cylinder Replacement With Removal Kit
Buy now
Add to cart
FREE shipping May 31 - Jun 02. FREE 30-day returns.
Bought by 1 Commoncentsaccountant employee
Sold and shipped by The Office Oasis.
• Only compatible with Ergonomic Chair: Hardwood Floors Caster • Easy Removal and Installation • Save Money by Reviving Your Chair • Heavy-Duty - Supports up to 1000 LBS • Industry Standard Size (Universal Fit)
• 5-year warranty
Our heavy-duty chair cylinder is guaranteed to bring your sinking office chair back to life. Comes with removal kit and easy-to-follow instructions.
Deep dive into specs
Sit Don't Sink
Revitalizes Old or Broken Office Chairs
This replacement cylinder will remind you what it feels like to sit in a brand new chair. Prevent sinking over time and keep your chair at the perfect height at all times!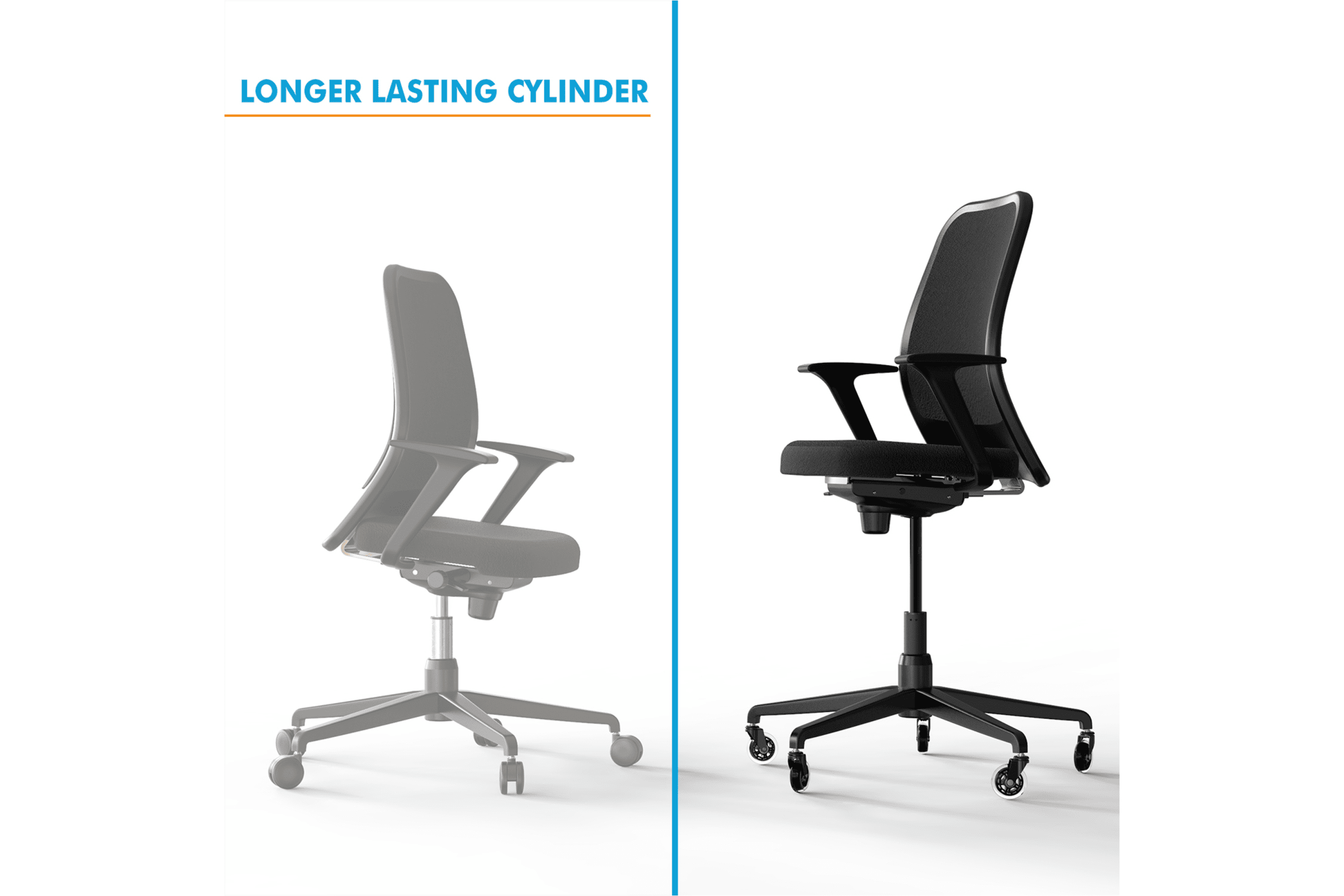 Easy Fix
Revolutionary Replacement Kit
A task that used to be difficult and time-consuming has been made infinitely easier. The replacement tools and instructions included with each cylinder have been meticulously engineered for your cylinder replacement needs.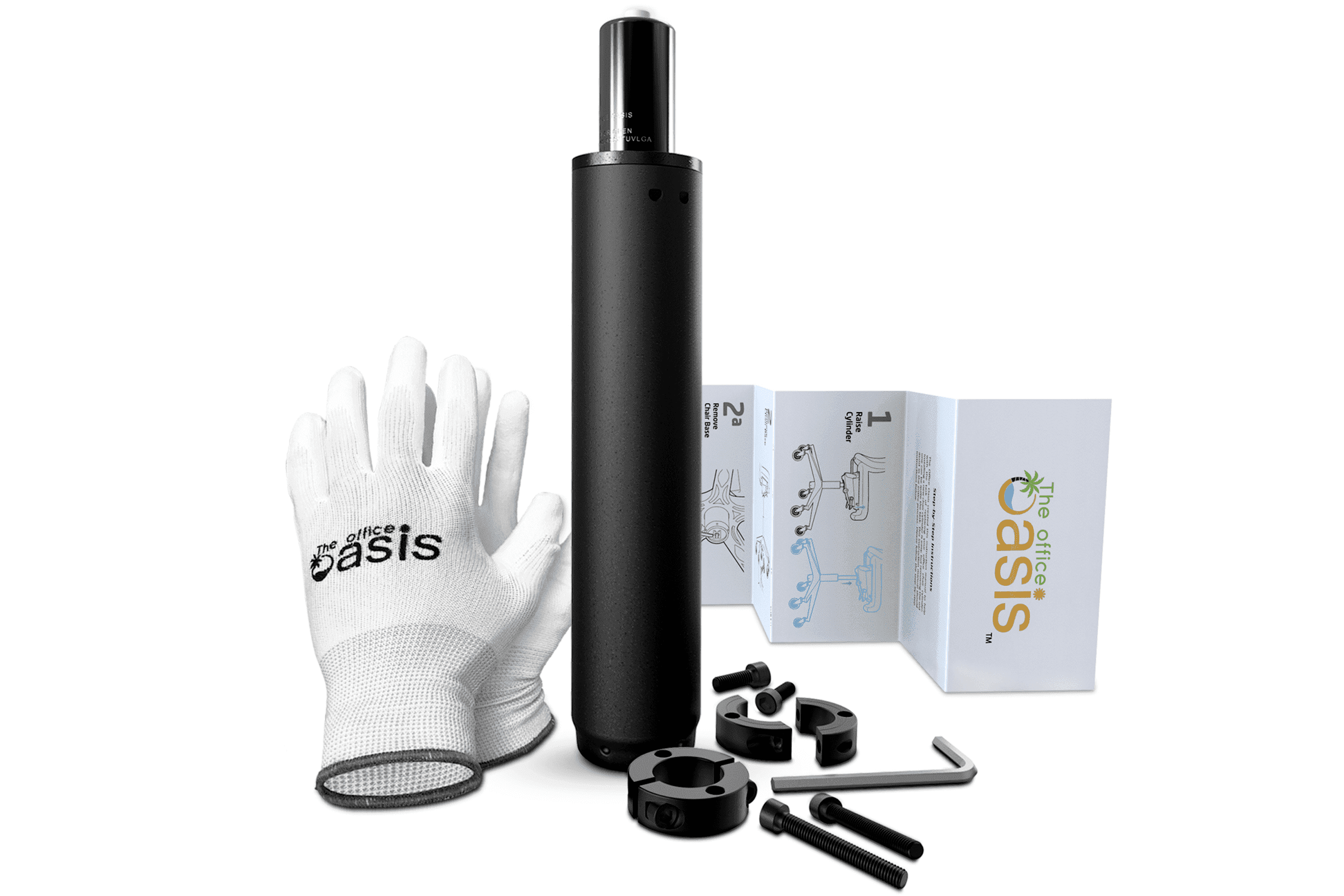 Built to Last
High Quality Construction for a Longer Life
Our desk chair cylinders are all Class 4, which are the most durable, longest-lasting, & highest quality cylinders available. Cheaper options can start sinking within the first few months. Our's don't. They can even support up to 1000 lbs.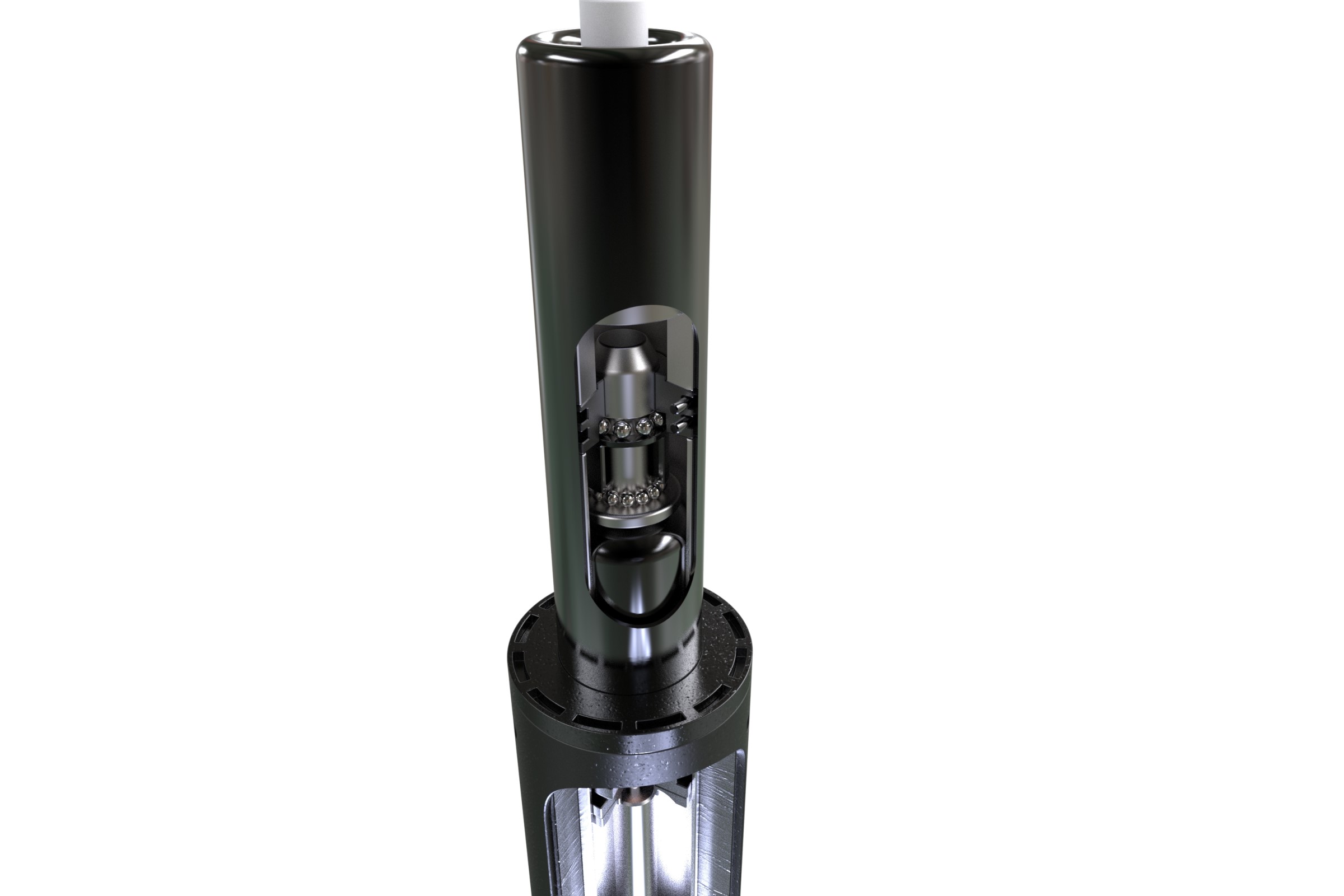 About The Office Oasis
The Office Oasis is an online store that offers a variety of office furniture and supplies, including desks, chairs, filing cabinets, and more. The website appears to focus on providing high-quality and ergonomically designed products to improve comfort and productivity in the office. It appears to offer a wide range of options for businesses and individuals looking to outfit their office spaces. They have some of the best ergonomic office chairs in the market and the Office Oasis chair cylinder replacement is considered to be a perfect solution for all your seating needs. The Office Oasis understands how important it is for office workers to maintain a healthy posture and work efficiently.
Using an ergonomic chair can greatly improve your comfort and productivity while working. Nowadays, everyone is interested in ergonomic chairs due to their many advantages and uses. Make sure your office or conference room chair is adjusted to fit your body size and shape. This includes adjusting the seat height, backrest angle, and armrests to support your body in a comfortable and neutral position, that a no wheel desk chair can not offer. The lumbar region of your back should be properly supported to help maintain a healthy posture. If your chair doesn't have built-in lumbar support, you can use a lumbar roll or cushion to help fill the gap between the chair and your lower back. A good office chair can bring comfort, convenience, and customization to your work life. It can help with posture and body alignment, promoting both physical and mental health. Overall, a high-quality office chair can greatly improve your daily work experience.If you are looking for a great office chair, we recommend you consider the Office Oasis chair cylinder replacement.
What is a Chair Cylinder Replacement?
Office chair cylinder repair kit refers to the process of replacing the cylinder that is responsible for controlling the height of an office chair. The office chair pneumatic cylinder is a cylindrical shaped component that is typically located in the base of the chair and is connected to the seat mechanism. The Office Oasis chair cylinder replacement allows the chair to be raised or lowered as needed to accommodate the user's preferred seating height.
Improved Comfort:
A chair cylinder that is no longer functioning properly can cause the chair to be unstable or wobbly, which can be uncomfortable and potentially dangerous. Replacing the cylinder with the help of an office chair cylinder repair kit can restore the chair to its original stability and provide a more comfortable seating experience.
Enhanced Durability:
Over time, the chair cylinder may wear out or become damaged. Replacing the cylinder can help extend the lifespan of the chair and prevent other components from being damaged as a result of a faulty cylinder.
Customization:
Some chair cylinders are adjustable, allowing the user to fine-tune the height of the chair to their specific needs. Replacing the cylinder with an adjustable version can provide even more customization options and improve the overall ergonomics of the chair.
How To Use The Office Oasis Chair Cylinder Replacement:
First, determine the type of cylinder that your chair uses. There are several different types of chair cylinders, including pneumatic, hydraulic, and spring-loaded, so it's important to make sure you get the right office chair piston replacement. The Office Oasis chair offers the best office chair cylinder replacement.
Once you have the best office chair cylinder replacement by Office Oasis , you will need to remove the old cylinder from the chair. This typically involves removing the base of the chair from the seat mechanism. Some chairs may have screws or bolts that need to be removed to do this, while others may simply require the base to be lifted off.
Next, remove the old cylinder from the seat mechanism by disconnecting it from the lever or mechanism that controls the height of the chair. This may require the use of tools, such as a screwdriver or pliers. No one said the office chair piston replacement is that simple.
Once the old cylinder has been removed, you can install the new office chair pneumatic cylinder by reversing the steps you took to remove the old one.
FAQs
Don't see the answer to your question?