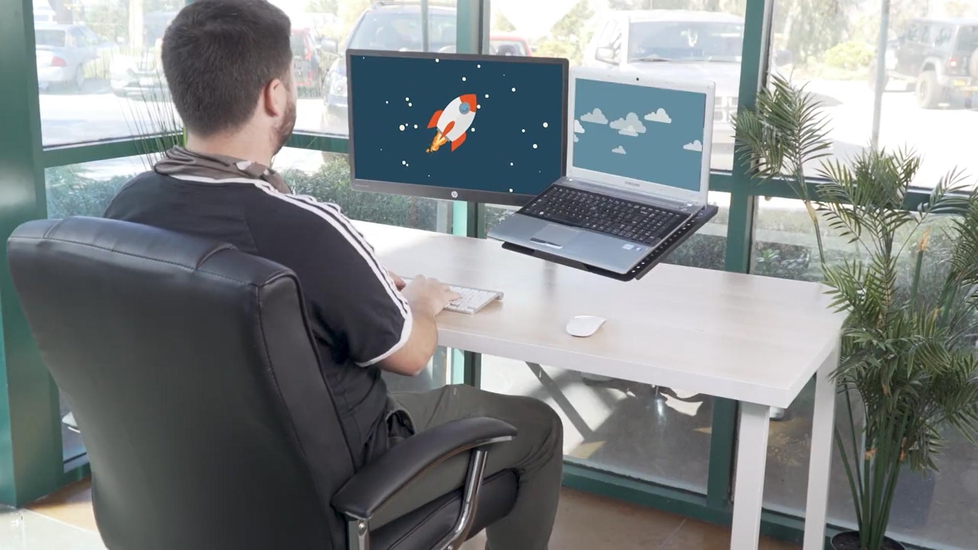 Working from home?
Get special pricing
Laptop and Monitor Stand by Mount-It!
$59
Completely adjustable, free your desk space and work ergonomically with an all-in-one desk mount that elevates both your laptop and secondary display.
Ships within 2 business days
|
Free & flexible shipping
|
30-day returns.
Charge it to your company
We can forward this order to an office contact and request payment on your behalf.
Save up to 10%.
Laptop and Monitor Stand by Mount-It! at a glance.
• Supports laptops up to 17"
• Supports VESA monitors up to 27"
• 90° forward back tilt
• 180° left to right swivel
• 360° monitor rotation
• Max load 22 lbs per arm
• Laptop ventilation
• C-clamp or grommet base
• 10-year warranty
Deep dive into specs
FAQs
Don't see the answer to your question?