Mount-It!
Smart. Simple. Solutions.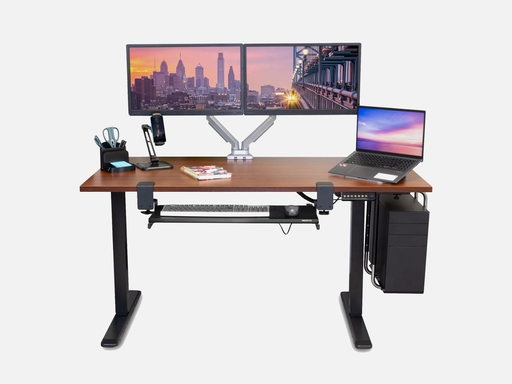 Bought by 100+ HubSpot employees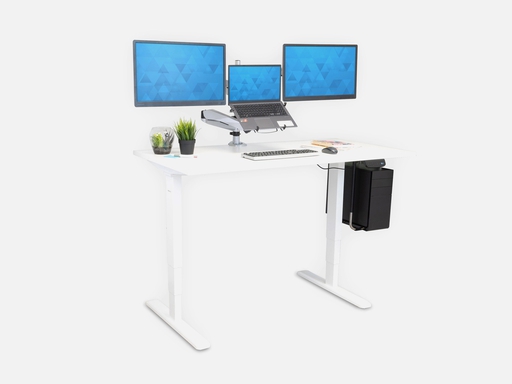 Bought by 1 Zylo employee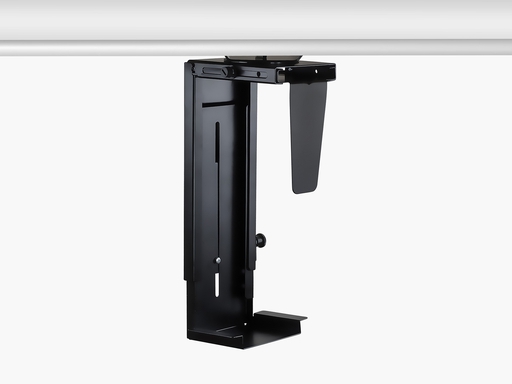 Bought by 1 University of South Florida employee
Need help?
Orders & Returns
CS Manager
Product Compliance
Terms & Policies
Refund policy
*Please note that the trial & return policy does NOT apply to promotion products on Autonomous site—and the warranty policy is guaranteed.

All product returns for refunds require an authorization from our customer support team here at Mount-It!. Please contact Customer Service to obtain a return authorization. Returns are allowed within 30 days of the delivery date. Mount-it! will provide pre-paid return shipping labels for defective products and will apply full refund on the purchase price once the product is received at our location. Shipping and handling costs for returns on non-defective items are not refundable. Return shipping for non-defective items is client responsibility.

If a return request is made for any other reason within 30 days of the original date of purchase, (i.e., buyer's remorse, no longer needed/wanted, accidental orders, etc.), then the customer is responsible for the return shipping fees to send the item back to us, and a restock fee is deducted from the refund total. The restock fee is calculated from the initial shipping and handling fee cost, to ship the item to the address on file for the order.
Shipping policy
Items will be shipped within 1-2 business days of order being received.
Warranty policy
This limited Warranty covers any defects in material or workmanship under normal use during the 10 Year Warranty Period. During the Warranty Period, Mount-It! will repair or replace, at no charge, products or parts of a product that proves defective because of improper material or workmanship, under normal use or maintenance. If a defect exists, and Mount-It! is obligated under this warranty, Mount-It! will either (1) repair the product at no charge using new or refurbished parts or (2) exchange the product with a product that is new or that has been manufactured from new or serviceable used parts and is at least functionally equivalent to the original product.  
See more
Autonomous x Mount-It Limited e-popup store
The Mount-It brand offers simple, smart solutions that are easy to use and make life easier. All of their products accomplish these two goals, whether it's aligning your posture or combining screens for optimal multitasking. See more of the Mount-It items you can find in the Autonomous store today.
Mount-It flagship online store on Autonomous
Mount-It standing desks
Standing Desk by Mount-It: The MI-18067 standing desk easily transitions from a sitting position to standing with its Touch control panel. On this desk, too, you can control the height with a touch screen panel, which you can control like all the other height-adjustable tests. You can even set a timer on the small standing desk to tell you when you need to move around. A 59-inch x 29-inch desktop surface is available. The dual electric motors support and lift up to 275 pounds with super smooth height adjustment. Designed for longevity and safety, the dual electric motors are thermally and overload protected.
Large Height Adjustable Rolling Stand up desk: A mobile computer/laptop station like the MI-7970 Mount-It standing desk can be used in the office, at home, in hospitals, in a showroom, or in a classroom. Monitor stands can be added or removed for a more ergonomic layout. It can be easily moved from room to room with easy-roll casters in every direction. With a weight capacity of 332 lbs and locking casters, this desk comes with a 10-year warranty and the Mount-It keyboard tray.
Best Mount-It sit stand desk converters
MI-8050 converter: In addition to reducing neck, back, and shoulder pain, this Mount-It sit stand desk converter model encourages more movement throughout the day. With the gas spring handles, you can raise your desk from 4.3"-19.9" in seconds. For added stability, the base lifts straight up. The 37.4" wide desktop space is large enough to accommodate two monitors or laptops. With a thickness of 16mm, it can support up to 33 pounds.
MI-7146 converter: There is ample space for the keyboard and mouse on this 26.8" wide by 11.4" long desktop. A height-adjustable desk riser can help you achieve greater energy, alertness, and productivity during your workday.
MI-7927E converter: The desk converter can support up to 33 pounds and has a height adjustment range of 5-7 inches to 17.1 inches. You'll find a USB charger underneath it, and by pressing the button next to it, you can adjust its height.
MI-7934 converter: This model is very similar to the last model in that it does not have a charging point. A lever on top allows for easier height adjustment thanks to the dual monitor mount and the gas springs on either side. From 6.25 inches to 16.5 inches, the height can be adjusted here.
MI-7925 converter: A dual monitor layout is made possible with the extra-wide desktop on this model. Each handle controls a Gas spring mechanism and allows easy adjustment. A solid base is provided for additional study, especially when dealing with two monitors.
Best monitor risers
Triple Monitor Arm: A total of 46.2 lbs can be supported by the MI-2753 monitor arm, which supports VESA patterns 75mm x 75mm and 100mm x 100mm ( about 15.4 lbs on each monitor). With their easy-lift gas springs, these full-motion arms can be set in either portrait or landscape mode for optimal office or gaming use. On the front of the device are a USB 3.0 port and an audio port, and the related cables are tucked away. Your three monitor displays are made from high-quality steel and aluminum, so they remain firmly positioned all day.
Laptop and Monitor Stand/Riser: Display mounting options like C-clamps and grommets are high-quality steel and aluminum. With the 90° forward/back tilt, 180° left to right swivel, and 360° rotation of your screen display, Mount-It monitor stand is ideal for use with tables up to 4" thick. Built-in cable management keeps your workspace organized. Perforated holes on the laptop tray promote airflow to prevent overheating.
Laptop Riser Tray with Cooling Fan: Portable and lightweight, this laptop tray with a cooling fan and mouse tray are perfect for travel or use at home. With the height-adjustable design, your desk can be turned into a stand-up desk to improve circulation and blood pressure. Set your screen at the perfect angle with ease and reduce eye strain and glare. Due to its large array of motion, the tray can be angled to fit lying down, standing, or sitting positions. Your laptop will operate at a cooler temperature with the chilling fan tray.
Height-Adjustable Laptop Notebook Desk Riser: With an 18-inch depth and 14-inch width, the MI-4352LT can accommodate notebooks and laptops up to 17 inches wide. The structure is supported by a pole that measures 17.7 inches tall and can hold 22 pounds of weight.