Workplace Inspiration
Delve Into The Benefits of Contemporary Prefab Pod Homes

Autonomous
|
Jun 29, 2023
767 Views
Could a housing market catering to consumers' wants and needs lead to the widespread adoption of pod home kits? These custom-built, ultra-modern dwellings are built off-site and shipped to the buyer within months, if not weeks, making them inherently more efficient.
Prefabricated homes are prepared to usher in a new era of affordable homeownership as technology advances, living costs rise, and the desire for sustainability increases. Therefore, we have gathered everything you need to know about pod homes so you can adapt to this new era too.
What Are Prefab Pod House Kits?
Prefabricated buildings, often known as prefab homes, have been used for nearly a century. Prefabricated pod home kits can be put up in a fraction of the time it takes to construct a traditional site-built house.
Prefab homes often fall into one of three categories: manufactured, kit, or modular.
Manufactured Modular Home
A manufactured prefab container home is constructed in a factory, transported to the building site in sections, and assembled there.
Pod home components such as insulation, separating walls, floors, lintels, and cavity closures round out the factory-built pod home designs.
Prefab House Kits
The popularity of DIY kit homes continues to rise. The style of these modular pod house kits is built in a factory before being transported to the construction site. Like the self-build houses, a kit house typically arrives at the site in flat, unassembled form.
Pod home builders produce and supply high-quality kit packages to meet any unique design, giving customers various architectural styles from which to pick.
Modular Pod Homes
It takes about the same time to build a modular home as a manufactured one. Modular pod homes have their sections (modules) prefabricated and installed at the construction site.
Contemporary Designs with Energy Saving Features
Contemporary Designs with Energy Saving Features
Modular homes have overcome the stigma of being of poorer quality and are becoming popular as more manufacturers emphasize creating visually appealing pod home designs.
Pod home builders are increasingly concerned with energy efficiency to differentiate their products in the highly competitive market. It helps you save money on energy costs and even generate clean energy that can be fed back into the grid.
Quick Building
Since most prefab dwellings are put together away from the actual building site, the building process is shortened dramatically. Prefab pod house kits are only partially built in a factory; they are the quickest option for meeting a strict schedule.
Waste-Free Production
These modular parts are manufactured at a facility, shipped to the construction site, and assembled using powerful machinery. Because all building supplies are shipped to the building site in modular components, these sleeping pod homes do not generate construction trash.
Imagine assembling a Lego house; however, instead of bricks, you use rooms tailored to your specific wants and preferences.
Less Site Impact
Due to the need to do everything on the land itself, conventional buildings can have a significant environmental impact. Off-site construction of small prefab cabins allows for a 90% completion rate, meaning you won't have to move into muddy shambles for months.
Customizable
Prefab houses can be purchased either as a finished product or with room for customization by the buyer. Furniture, fixtures, plumbing, and appliances are a few pod home designs that can be customized in prefab dwellings. This allows consumers to design their ideal pod homes at a fraction of the expense of traditional building techniques.
No Cost Overruns
Modular home construction provides transparent pricing and outcomes. Once you've settled on a design, pod home builders will provide you with an all-inclusive quote that covers everything from conceptualization to final inspection.
Cost overruns are greatly reduced while constructing a modular home due to the standardized procedures and regulated conditions involved.
Predictable Timetable
Modular construction has the added benefit of being highly resistant to delays caused by unforeseen circumstances. This is partly because the components are being built in a climate-controlled indoor setting, so bad weather isn't an excuse. A typical pod house kit may be built in around four months, so you can count on having it on time.
Limitations of Pod Home Kits
Some restrictions aren't typically brought up when talking about private pod homes.
Prefabricated does not always guarantee high quality because many firms still rely on the expertise of workers on the assembly line.

Because factories prefer to mass-produce items with few variations, customers may find their pod home design possibilities constrained.

Delivering heavy components to sites can be difficult because not every location is accessible by crane.

Although on-site work could be completed in less time, there is still the factory production time to factor in beforehand.

Factory costs are fixed, and maintaining efficiency requires a steady supply stream. Thus, fluctuations in demand can drive up prices.
Other Choices for Minimal Living
WorkPod
Legally and administratively, a secondary dwelling unit that occupies the same land as the primary residence is an accessory dwelling unit (ADU). These are the best small prefab homes to help you extend your housing area.
Although it is impossible to purchase the unit individually, it is frequently utilized to create a comfortable and economical second or third living space.
Dimension
8'6''W x  11'9''L x 11'H
Ceiling height
6'10'' to 9'4''
Window material
Wooden frame, 5/16" tempered glass
Door material
Anodized aluminum frame,  5/16" tempered glass
Material
Siding: bitumen, housewrap, vinyl silding
Roof: bitumen, housewrap, shingles roof
Floor: plywood
Balcony: composite wood
Include
Optional: SmartDesk Connect, ErgoChair Pro+, Dual Monitor Arm, Cable Tray, Steel Cabinet, Anti-Fatigue Mat. Always included: Electrical Cabinet & Bookshelf
Floorspace
98 square feet
Capacity
2.9 tons
StudioPod
StudioPod can be easily installed in your backyard, eliminating the need for costly and time-consuming renovations. It's a well-designed prefab ADU for living, working, and playing.
You may put it up on Airbnb for others when you're not using it as an office or a spare bedroom, and it's like having your own tiny house in the backyard.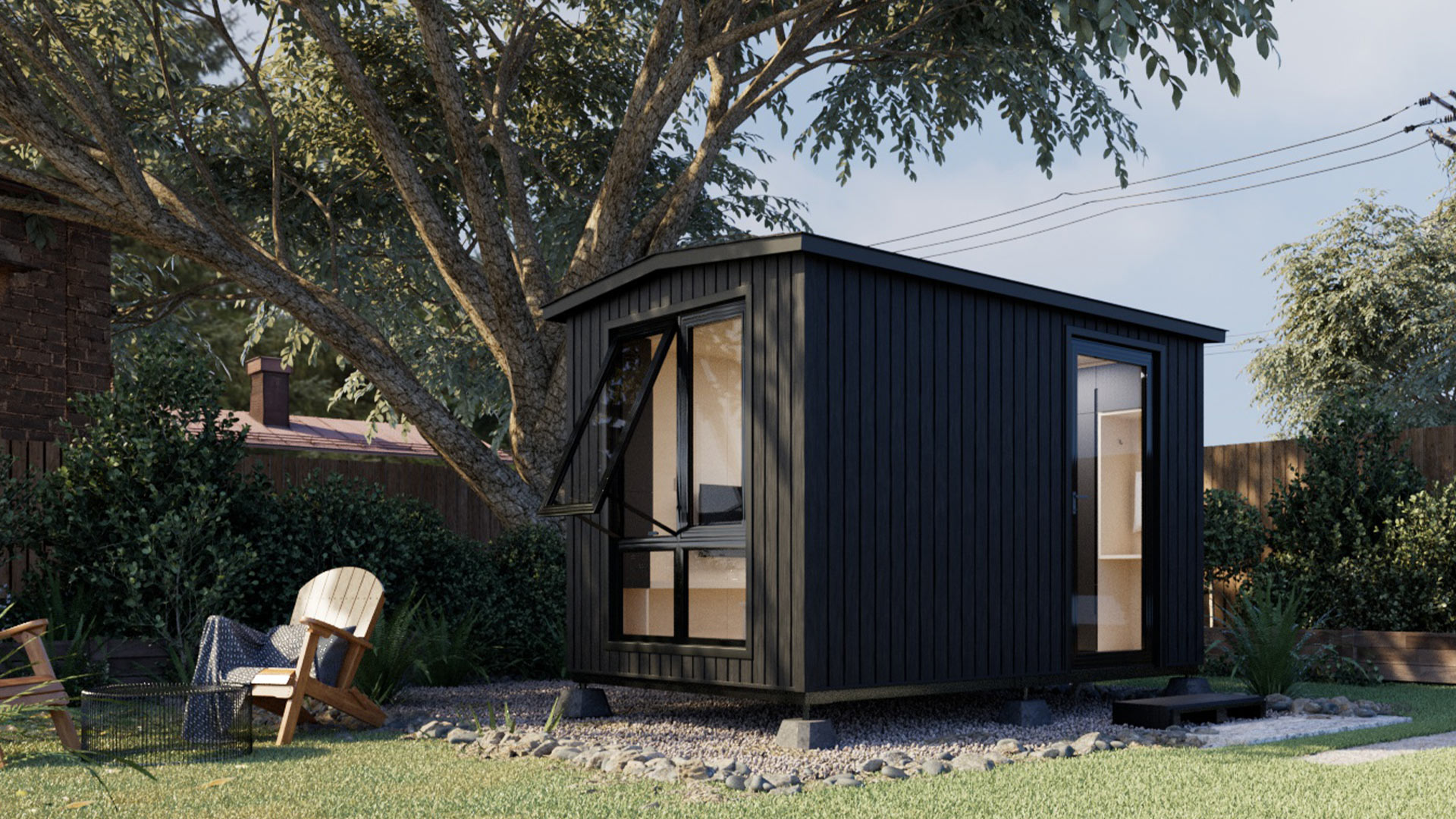 Dimension
8'4"W x 12'6"L x 9'10"H
Floorspace
105 square feet
Ceiling height
7'3"
Weight capacity
2.9 tons
Pedestal
18"W x 43"L x 7"
Window & door material
Powder-coated aluminum,  5/16" tempered glass
Material
Siding: plywood 1/2", steel frame, honeycomb paper, plywood 3/8", bitume, housewrap, vinyl siding
Roof: roof shingles
Floor: plywood
Pedestal: steel frame & wood plastic composite
Electrical devices
RCB, Wall outlet, Ceiling light switch, Ceiling light, Ventilator switch, Ventilator, Ethernet wall port, 66ft power cable with 2 connectors
Include
Optional: Cabinet, Desk, Small & Big Bookshelf, TV Shelf, Foldable Sofa Table, Convertible Sofa Bed. Always included: Electrical Cabinet
Power input
Maximum voltage : 110V AC (US standard)
Maximum current : 25A
Maximum power dissipation : 2750W
FAQs
Where do factory-made modular houses fall within the real estate industry?
Modular pod homes can be just as good of an investment as conventional houses because they are valued similarly. These prefab homes are cost-effective and convenient for year-round or seasonal stays due to their small size and low upkeep requirements.
Modular buildings, like traditionally built homes, are subject to the same building code regulations.
Can pod house kits handle extreme temperatures?
Desert, alpine, and cyclone-prone regions are all possible locations for modular homes. Pod home builders take insulation, exterior materials, and other elements into account.
Conclusion
Modular prefab sheds are growing in popularity worldwide due to their adaptability as dwellings, ease of construction, and speedy completion periods.
They offer a simple option for construction in both suburban and urban settings. So, if you consider getting a prefabricated pod home kit, go through our article above and get on this bandwagon.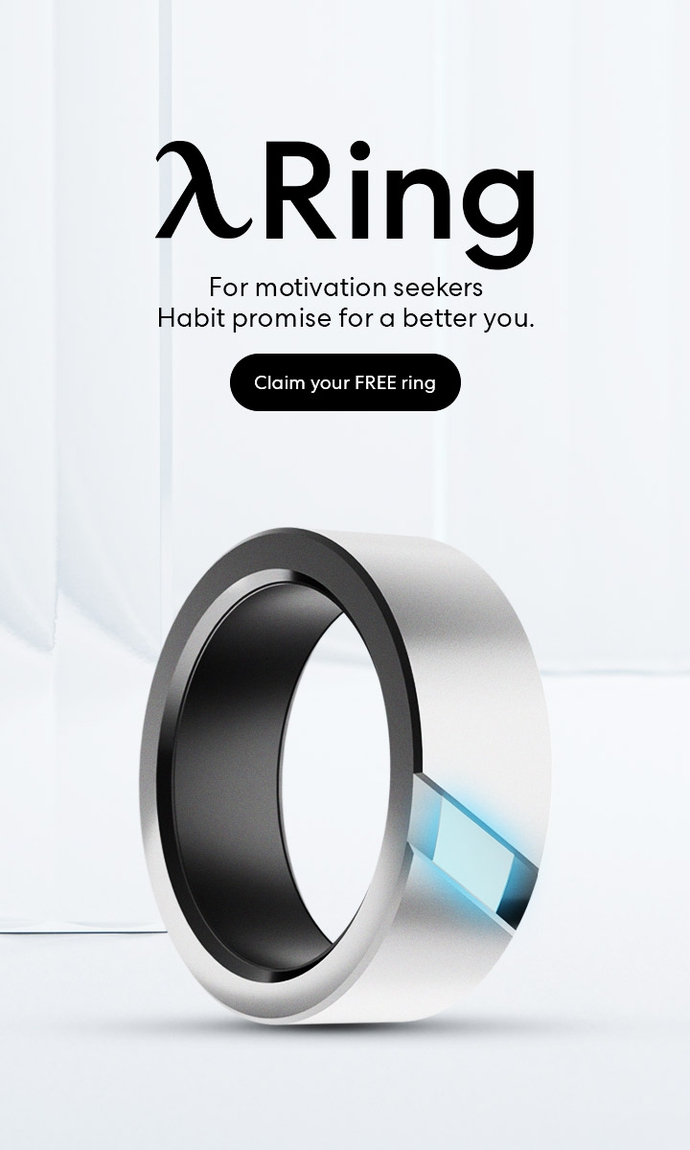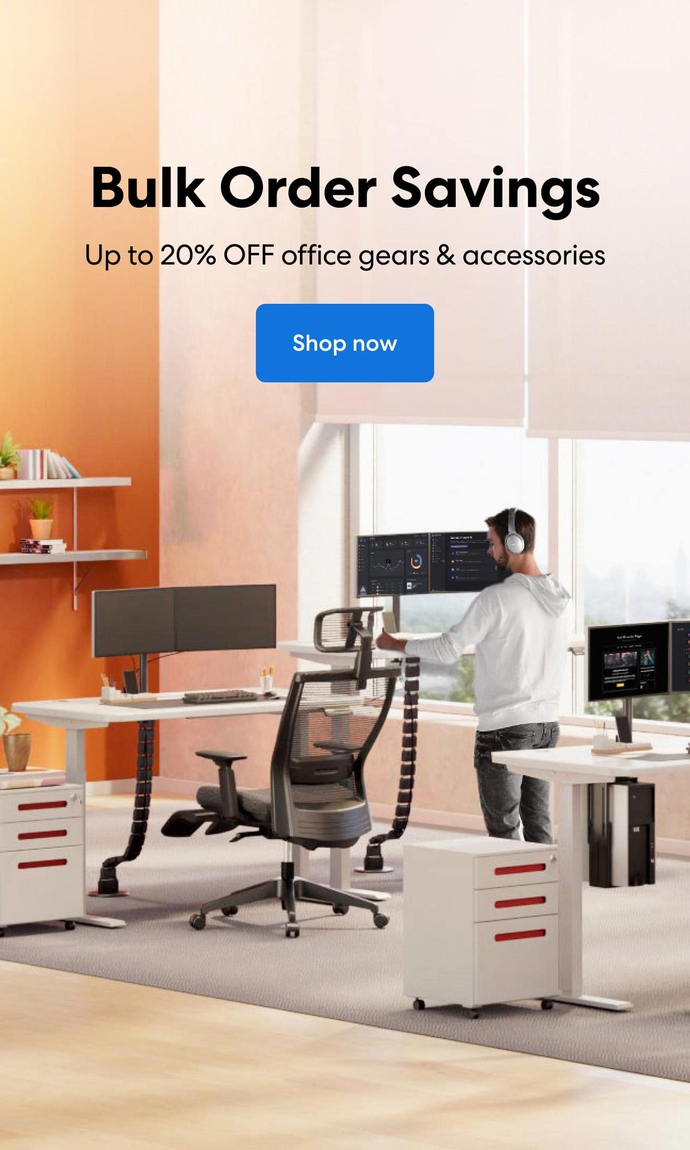 Subcribe newsletter and get $100 OFF.
Receive product updates, special offers, ergo tips, and inspiration form our team.