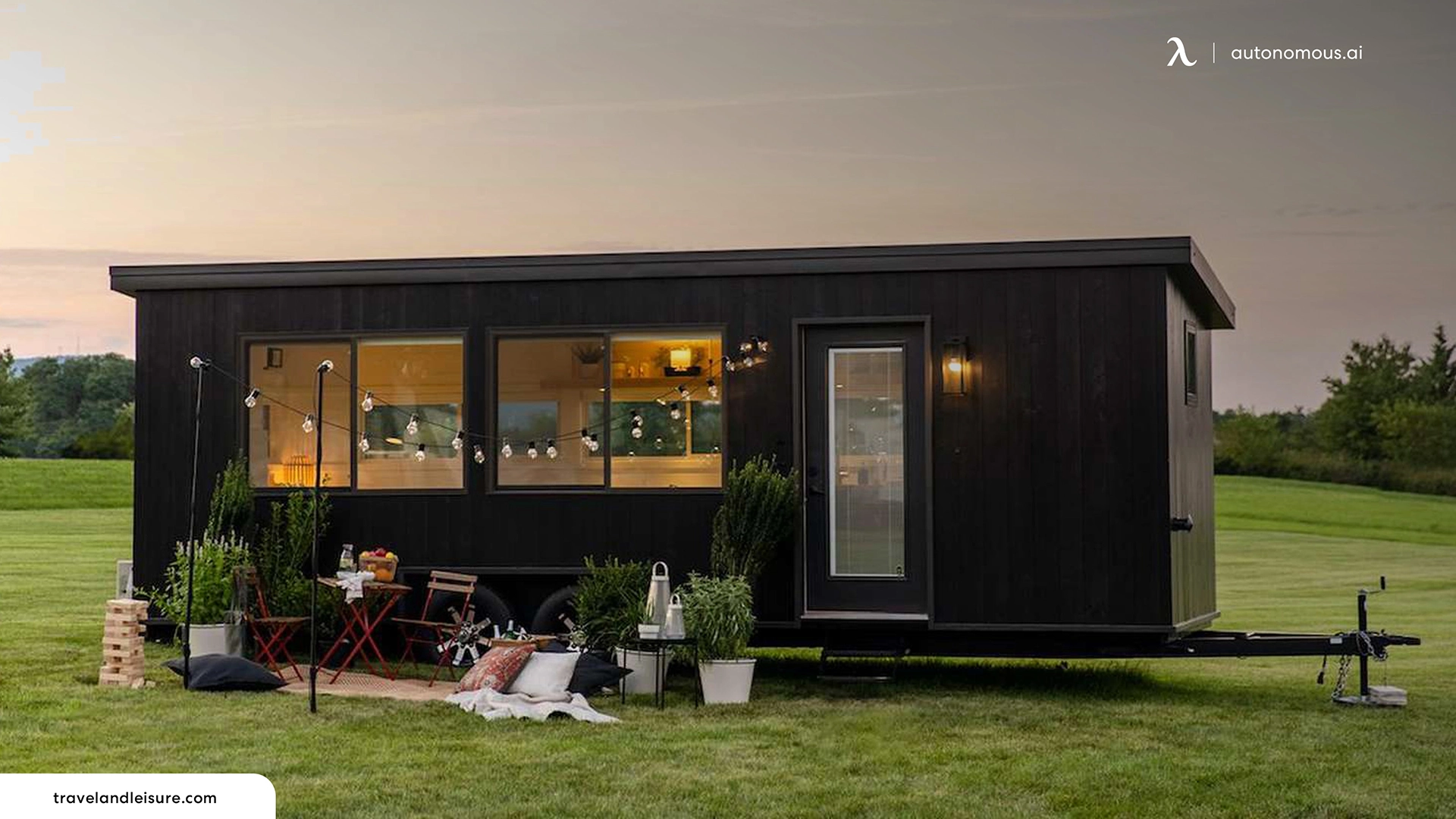 Workplace Inspiration
Best Modern Prefab Container Homes in California

Michael Thompson
|
Nov 14, 2023
5,270 Views
The market for prefab shipping container homes in California has exploded in the last couple of years thanks to the impact of the COVID-19 pandemic and the friendly laws in the state. After suffering through a period of travel restrictions, people have discovered the importance of investing in modern container homes for use as home offices, and California is one of the best states in the U.S. to do that. 
If you are considering adding an extra dwelling unit to your property, you need to research a bit more about the rise of prefab container homes in California. 
In this article, you will learn about the important things to consider before buying a container home, as well as some great alternatives if you are looking for something better.
California Shipping Container Home Market
Buying a container home in California has become a lot easier in recent years, and the market has grown considerably. According to Bloomberg, tiny homes are being used as a way to combat the rising homelessness in the state's major cities.  California Governor, Gavin Newsom, has even made the housing problem one of the key issues his administration wants to tackle. 
The shipping container homes that are currently on the market in California vary greatly in terms of size, cost, and aesthetics. There has been a rise in the number of luxury container homes that come with a list of features that would rival even the biggest homes in the state.
However, for those looking for a "bare-bones" shipping container home in California, there are also many cheaper options to consider. Depending on how plain you want the home to be, you can find units that range from $50,000 to $200,000. This is much cheaper compared to some of the luxury units that can cost more than $600,000. 
Silicon Valley City has pledged to try to ease the housing crisis by providing basic container homes that cost around $150,000. While this is not cheap by any means, it does provide viable solutions for families facing the possibility of not having a place to live.
Top 13 Prefab Shipping Container Homes in California
Gone are the days when you could only see shipping containers on the highway or places away from the city. Shipping containers are no longer just a way for travelers who are in for months and neither just for people who are relocating to another city. A modern version or modification of shipping containers is also known as a prefab container home. A container prefab house is a pre-built boundary wall that can be customized to meet living or renting needs. It acts as a secondary unit to your house; if you are aware, modern prefab container homes also fall under studio shed or backyard ADU categories.
A ready-made container also eliminates the question of how to build a shed from scratch, and you can easily only plan the ADU interior and make some tiny changes to bring about the best modern shed. Although there are also prefabricated ADU available, converting a shipping container into a living unit seems more friendly. You also get a portable shed that will go with you wherever you travel or plan to relocate. Hence, to make the best decision possible for you, we are listing down some of the best prefab container homes in California. So let's check them out!
1. Meka
Meka is based in San Jose, California, and produces opulent container homes. They use 20-foot and 40-foot steel frames to build prefabricated and customized modules. There are 16 distinct models available, including luxury mansions, condos, and tiny houses.
2. Alternative Living Spaces
Another option for a luxury prefab container home and one of our favorites on this list. Living spaces are the best option for you if you are after luxurious designs that look from the future. Along with an attractive exterior, their containers are packed with wonderful features. You get large windows. The 360 view makes it pleasant for an outdoor setting. The container can be customized, and the 20-foot-long size is perfect for a big family too, or how about picnics in the backyard?
3. Backcountry Containers
This Texas-based company builds customized container homes for people depending on their budget, living space requirements, and the features needed. The containers fall into a bast price range, so there is something you can get for your budget and needs. With facilities like insulation and central air conditioning, the containers also have plumbing and wiring facilities. So there go your worries about making your container eligible for rent.
4. Custom Container Living
We all love living by our terms, which is possible with custom container living solutions. Their wooden + metallic design containers bring farm vibes to the city. They ship containers to our 48 states, so indeed, back luck to those who are left. The purpose behind their huge selection of container sizes, structures, and designs is to offer versatility and affordability for all. If you have a tiny living space, no worries; the custom container has something perfect for you.
5. SteelBox
SteelBlox guarantees the legalities are quick and simple while assisting you in building your shipping container home. Its finished homes are cozy and beautiful because of its creative yet traditional designs.
6. Kubed Living
Kubed living is all about recycled structures, yet they are the ones to bring the most diversity to recycled designs as well. With the smallest twenty-foot containers to as large as five-bedroom container options, there will be no better chance to extend your home than this.
7. Honomobo
Honomobo is proudly all about sustainable living methods in life. With an approach to bringing the best environmentally friendly practices, Honomobo delivers the best ideas for a backyard office or an additional secondary garden living space. From floor to roof, each container contains several customizable options. You can enjoy solar living as sustainable containers are good for the environment and your pocket.
8. California Tiny House
Get your hands on the best selection of tiny and recycled home designs with the California tiny house container manufacturers. This is a family-owned business, so they will understand the need for personalization and take your vision seriously. The containers are also suitable for most budgets.
9. Blok Studio
Based in your City of California, Blok studio manufactures affordable containers for residential and commercial uses. Their size ranges from 160 to 640 square feet, and the containers come equipped with all the facilities like built-in bathrooms, high-quality windows and doors, functional kitchens, insulation, and a light, clean design. With minimalism in mind, these container designs are quick and will be ready in no more than three months.
10. Robox Containers
Robox containers make sustainable and luxurious living possible for modern-minded people who also prefer environmental benefits. Their containers are durable for years, and even decades, so there goes your honest role as a citizen to prose minimum damage to the environment. The containers offer one-of-a-kind interior design with repurposed structures that depict luxury, and robox also perfectly translates your vision into designs; hence you might find this option a little higher end.
11. TAYNR Containers
Taynr containers are steel frame containers, so they are cheaper. They provide the best budget and portable options with a simple living taste. The containers have high-quality and durable designs, and you can also customize them with multiple doors and windows.
12. Mods
Just like pods, mods deliver a fancier version of pods. Residential homes built and delivered by MODS are tailored to your needs. They build houses, businesses, shops, dining establishments, dormitories, and more. You may get various solutions appropriate for universal taste because their prices vary depending on customization options, and they ship internationally.
13. Rhino Cubed Containers
Rhino Cubed creates beautiful homes out of shipping containers. In a complex world, business emphasizes nature and simplicity. Shipping container homes from Rhino Cubed are adaptable, straightforward, and safe.
10 Things to Consider When Choosing a Container Home in California
If the thought of investing in prefab shipping container homes appeals to you, the following are a few things you have to consider before buying: 
1. Function
What do you want to use your shipping container ADU for? While the majority of buyers are looking for an extra living unit, there is so much more that you can do with yours. Do you want a dance studio, sleep pod, home office, man cave, rental unit, or storage shed? Your container home can be used for any of these. 
Deciding its function early on will allow you to focus on the accessories and additional features that you will want to include. It will also help you decide the level of comfort you will invest in. If you are going to use your container home as a storage shed, there is no need to invest in hardwood floors or air conditioning. 
2. Space
You need to make sure that you have enough space for your modern shipping container home before you buy it. These types of homes come in a wide range of sizes, and the last thing you want is to have a huge container taking up all the space in your yard. 
If you want the smallest sizes available, take measurements and make sure that your yard has enough room to fit at least a standard shipping container. Placing your container home somewhere in the backyard is usually better than installing it where it is the first thing visitors will see.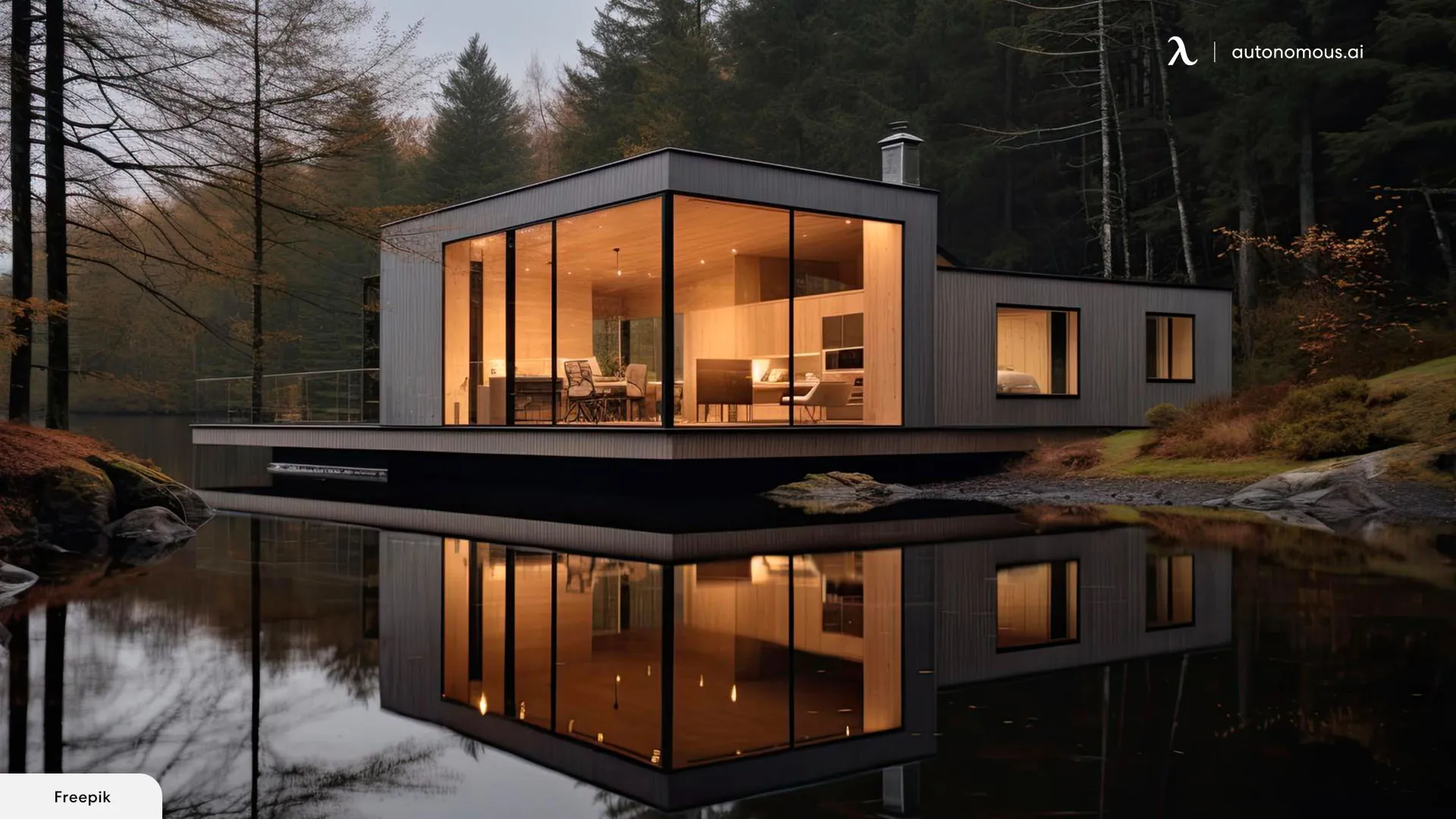 3. Budget
How much do you want to spend on your container home? In California, with so many manufacturers available, you can come across a wide range of prices to suit different pockets. 
However, while staying within your budget is important, it should not be at the expense of good quality. If you allow that, you will end up buying a very cheap container home that will need to be replaced in a short time. This will end up costing you a lot more than you planned to spend. 
4. Features
Most modern container homes come with all the regular comforts of home on a smaller scale. That means you can choose to install a small kitchen, bathroom, living room, and bedroom to make your home a lot more comfortable. 
When deciding on the features to include, keep in mind that the more you add, the more your home will cost. The ones that cost around $50,000 usually come with just the most basic amenities. Adding specialized features will also increase the construction time.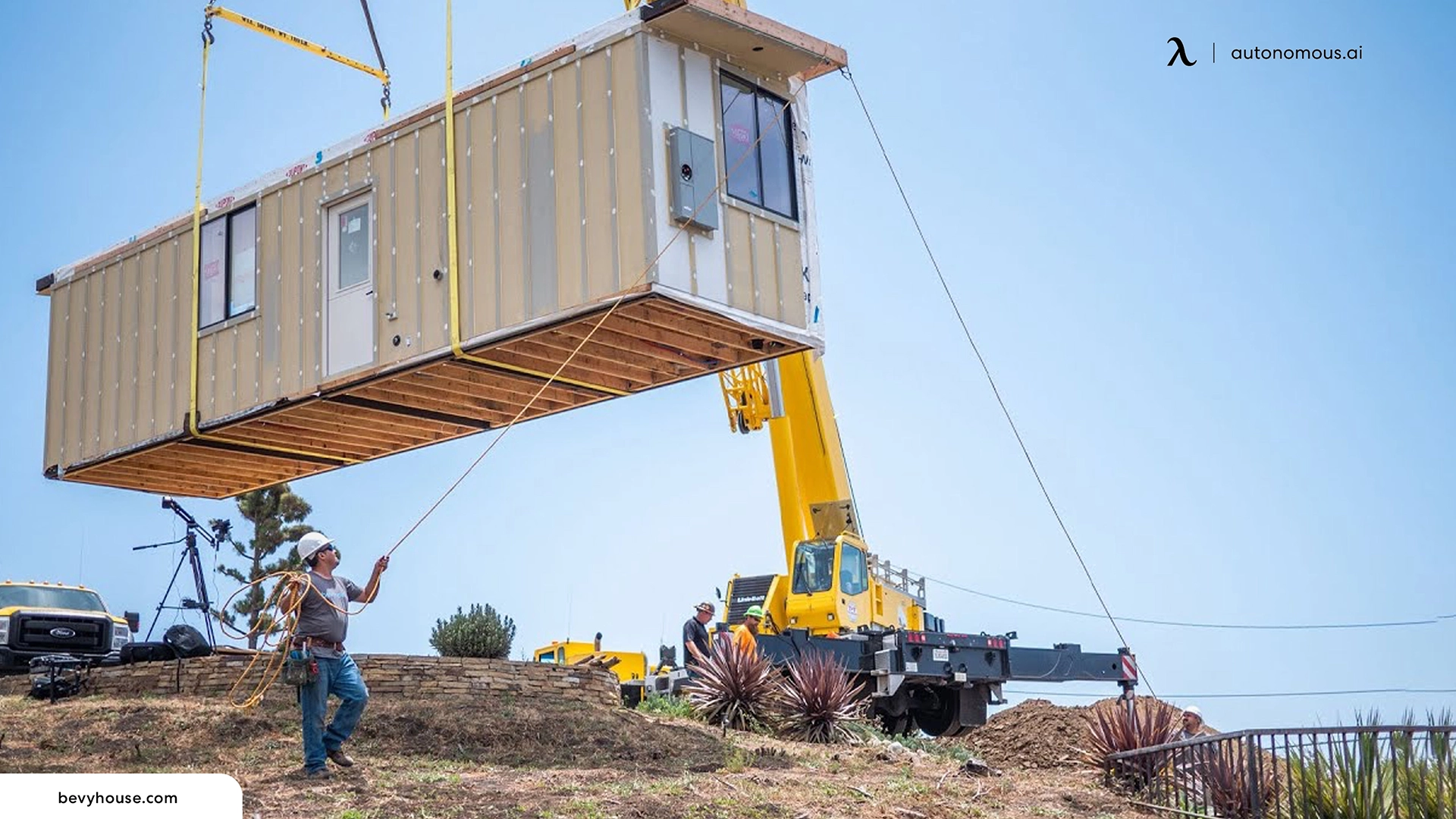 5. Climate Conditions
The last thing you want is to be stuck in a freezing container home in the dead of winter. While some of the higher-end prefab shipping container homes may come with heating, air conditioning, and insulated walls, these are not standard features. 
Fortunately, most of California has relatively warm weather the majority of the year. However, if you are going to be living in very cold places, such as North Dakota or Minnesota, insulation is something you need to seriously consider. 
With wooden ADUs, wet weather conditions may also be an issue. Prefab container homes are made of metal, so you only need to make sure they are painted well to prevent rust. 
6. Quality of Material 
If the shipping container ADU you are purchasing is being recycled after spending many years transporting goods across the globe, you need to make sure that it is still in good condition. The quality of the material will determine how long your container home will last, and how comfortable you will be while living in it. 
This is why you need to insist on doing business with a reliable manufacturer who will not sell you a container home that is about to fall to pieces. 
7. Energy Efficiency and Sustainability
The thin metal walls of your container home are not designed for energy efficiency. If you do not invest in a well-designed ADU, your prefab unit will lose heat very quickly in winter and become stiflingly hot in summer. Both these scenarios will result in you using up more energy to keep the temperatures inside your home ambient. 
However, in terms of sustainability, metal is a great choice. Once it has been used, metal can be recycled over and over again, meaning your carbon footprint will stay small. Also, by buying a container home, you are making good use of an item that may have ended up being discarded.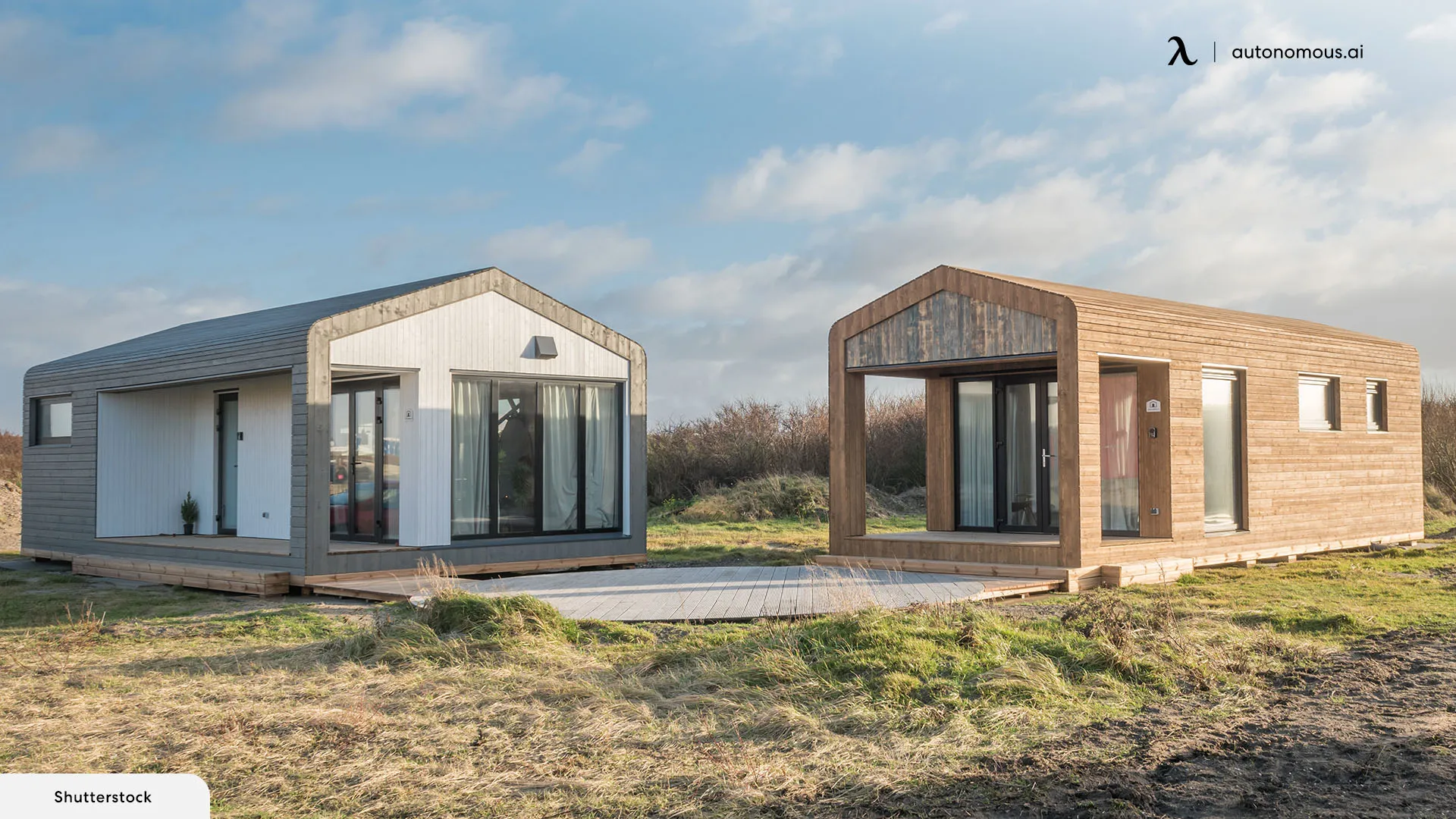 8. Warranty 
When you buy a container home in California, always take the time to discuss the warranty with the manufacturer. With the cheapest models costing tens of thousands of dollars, this is a significant investment that needs to last you a long time.
The warranty a manufacturer is willing to offer is also a great indication of how confident they are in the quality of their container homes. If the home does not come with any warranty, it is best to stay away from it. 
9. Housing Regulations 
In California, the law is structured in a way that promotes investing in prefab shipping container homes. This is mainly because of the government's effort to improve the housing situation in those areas. As such, breaking any by-laws by installing a container home is not something you need to worry too much about. 
However, certain municipalities may have a few regulations for you to consider. An example is not being allowed to place a container home too close to a bus stop. There may also be some neighborhood rules and regulations that you need to adhere to. 
10. Transport Logistics
Transporting your modern shipping container home from the factory to your home is not something you will need to worry about if you are using a reliable supplier. However, in case you have decided to handle the transportation on your own, take some time to work out the logistics. 
The container home may be too big to simply throw in the back of a truck and drive down any road in California. Certain traffic regulations determine the maximum allowed dimensions of a prefab ADU being delivered on the road.
Shipping Container Home Alternatives in California
While prefab shipping container homes are a great solution to the housing issues in California, they are not necessarily the best options. In terms of cost, aesthetics, and comfort, you could do better going for a prefab ADU. You can find the best products in the Autonomous, affordable prefab container homes collection. Autonomous ADU is equipped with all the facilities and isn't manufactured from shipping containers either. So, this makes the fancier of us sleep peacefully. You can get wooden containers, a combination of metal and wood containers, customized windows and door sizes, and also plan the interior accordingly. At Autonomous, you can have a complete hold over the container home just like you are designing your living space all over again.
Why Choose ADUs Over Prefab Shipping Container Homes?
ADUs are a lot more popular among California homeowners than modern container homes. If you are wondering what makes ADUs the better choice, consider the following: 
Less expensive
More aesthetically pleasing
Better features
More comfortable
A wider range of design options
Better insulation
Adds more value to the property
Three Autonomous ADUs to Consider in 2023
Autonomous offers some of the best alternatives to prefab shipping container homes on the market. Consider any of these three awesome ADUs: 
WorkPod
When it comes to comfort and aesthetics, it is hard for ordinary prefab shipping container homes to compete with the WorkPod. This is one of the most popular ADUs on the market, which is not surprising considering the wide range of special features. 
The WorkPod has wide panoramic windows that are perfect for letting in as much natural light as possible. Its walls are well insulated against extreme weather conditions thanks to the several layers of material that are used. 
Whether you want a sleep pod or a home office, the WorkPod will be a great choice. If you order it from the Autonomous website, you can choose the kind of furniture that you want to include in your pod so that it comes fully equipped for your needs.
StudioPod
Are you looking for something a little more sophisticated than a container home in California? The StudioPod is a worthwhile choice. It provides a greater amount of privacy than the WorkPod because it has solid walls in place of the panoramic windows. That means it can be the perfect place for a studio or home office away from the hustle and bustle of your family home. 
The StudioPod is a great choice for those who have plans of turning their ADU into a rental unit. Its design and spacious interior are perfect for a single person looking for an affordable place to live close to where they work. This means it can provide a continuous source of income for the landlord while appreciating along with the rest of the property.
WorkPod Lite
If a lack of space is what's stopping you from buying a modern shipping container home, the WorkPod Lite might be the ideal solution. It is much smaller than both the StudioPod and WorkPod, so it will not take up a huge amount of space in your backyard. Also, its small dimensions make transportation a lot easier and mean that you will not run the risk of breaking any by-laws. 
However, even with such small dimensions, the inside of the WorkPod Lite is surprisingly spacious. You can easily use this pod as a tiny bedroom if needed. This is why it is a popular choice for those looking for an extra guest house on their property. The downside is that the Work Pod Lite does not come with the option to include furniture with your purchase.
Final Word 
Investing in a prefab shipping container home, complete with all the latest pod accessories on the market can be the best decision you make in 2023. 
Unlike other items you may choose to spend your money on, one of the great Autonomous ADUs available on the website will not lose value over time.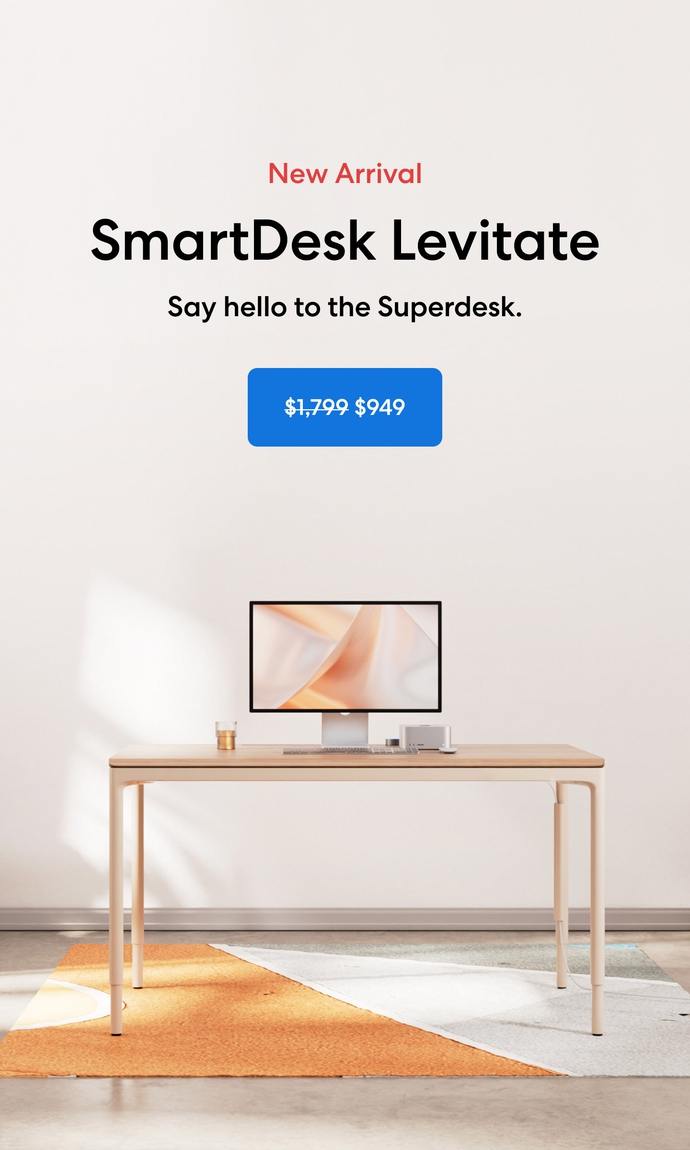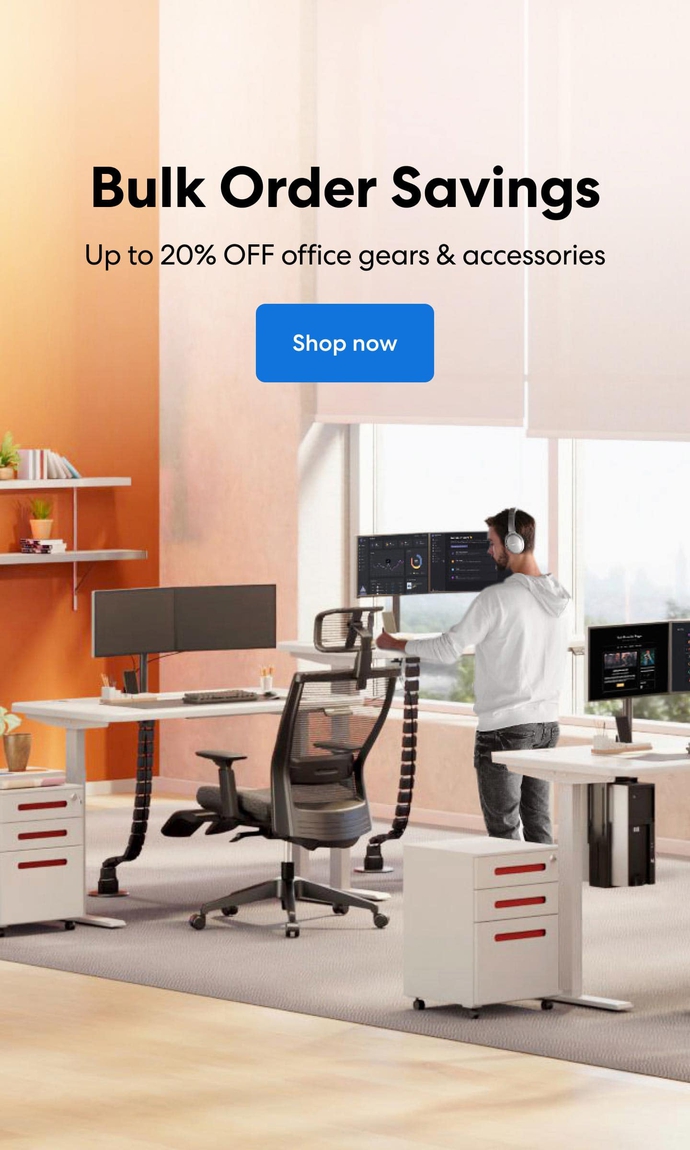 Subcribe newsletter and get $100 OFF.
Receive product updates, special offers, ergo tips, and inspiration form our team.