Workplace Inspiration
Let's Transform Your ADU Interior with These 20 Ideas
735 Views
Know the criteria for designing an accessory dwelling unit interior or ADU. While making the area appear and feel beautiful, you need to take advantage of natural light, manage storage, and maximize available floor space. 
With little imagination and planning, you can transform your ADU interior into something inviting, well-organized, and beautiful. 
What Is an ADU?
A second dwelling on a residential property is commonly known as an ADU. In many places, such in-law apartments are frequently created out of a detached garage.  
Attics or lower-floor spaces can also be converted into ADUs as long as they have an entrance different from the main house, a private kitchen, and a bathroom. 
Although a homeowner may use the additional space for business, a music studio, an outdoor office shed, and accommodation for extended families, it can be an excellent rental apartment. 
A prefabricated ADU is also perfect as a portable office pod, studio pod, and many others.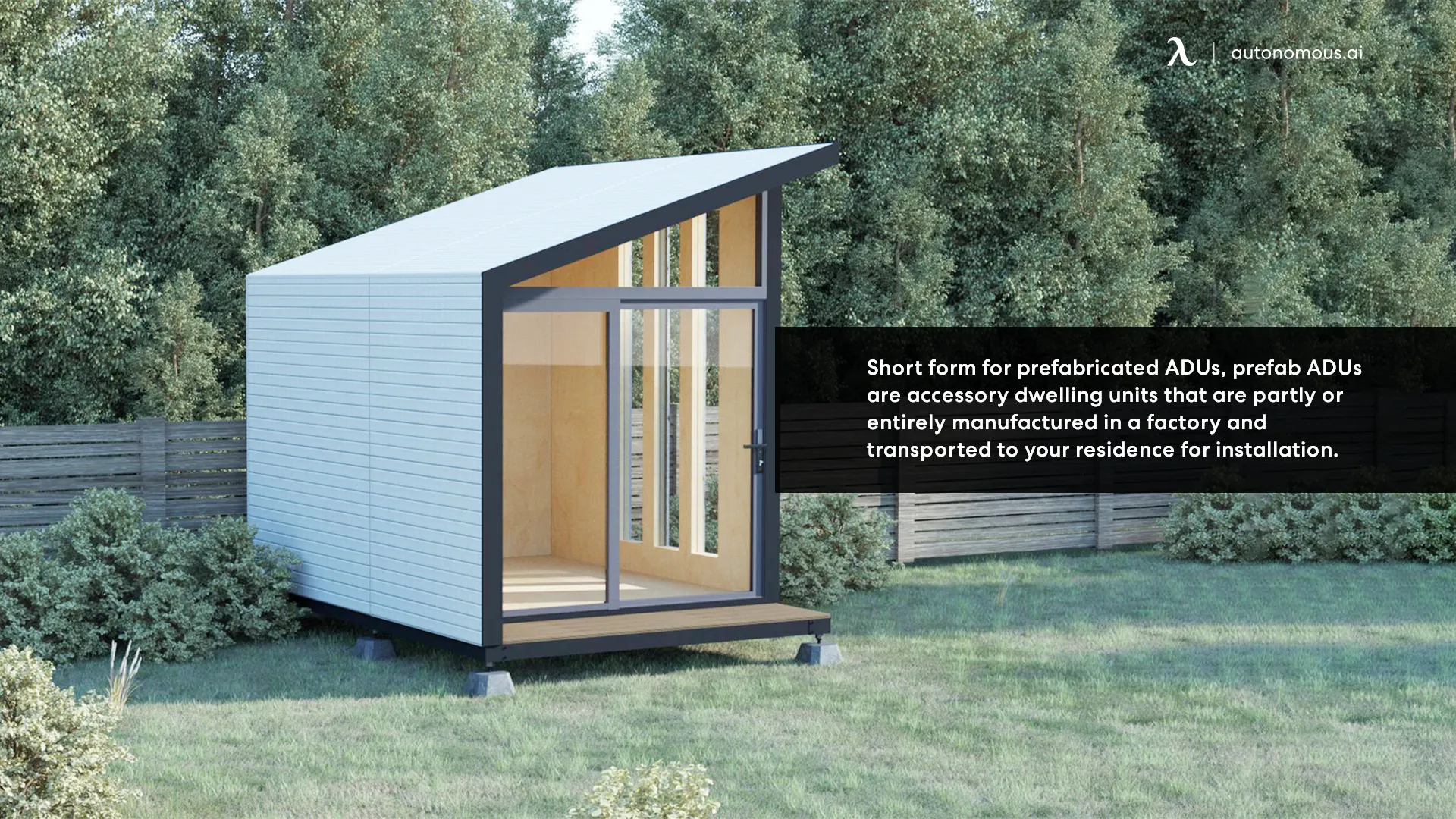 Reasons Why You Should Create an ADU
If you have such a space in your house, consider turning it into an ADU for the following reasons: 
It prevents house scarcity and makes living spaces more affordable.

ADUs can bring in additional monthly rent from tenants.

Family members can remain close by living in a detached in-law suite and keeping their privacy.

ADUs provide live-in caretakers with private accommodation. This allows seniors to live in their homes alone and not be a burden to their families.

Backyard cottages can be used for several purposes, making them ideal for music or art studios, home offices, guest houses, etc. 
Finally, decorating ADUs is a blast for interior designers. Small areas might be challenging. However, when well done, limited space design has a significant impact and allows for some creative design freedom. 
Homeowners are frequently in awe of how a design expert can make the tiniest living area functional and beautiful by optimizing small spaces. 
This article will show you how to transform your space with the 20 ADU interior ideas below. 
List of 20 ADU Interior Design Ideas
1. Create an Accent Wall
An accent wall is a fantastic way to add visual appeal to your wall and enhance your ADU interior.  
Even though they have a significant architectural impact, most walls like this are affordable and straightforward. One wall in a space might be painted differently or have a geometric pattern to bring it into focus. 
If you want to go beyond a plain painted wall, here are some creative accent wall ideas for your interior design: 
Wainscotting in the Hampton style

Bright color patterns

Tasteful design

Wallpaper with texture for a minimalist design

Biophilic architecture with wood panels

For industrial design, a face brick 
The most functional wall, or the one you first notice when you enter a room, is usually the accent wall. An example is the TV wall in the living room. This serves as the accent wall in many homes.  
In a bedroom, it is often near the bed's head.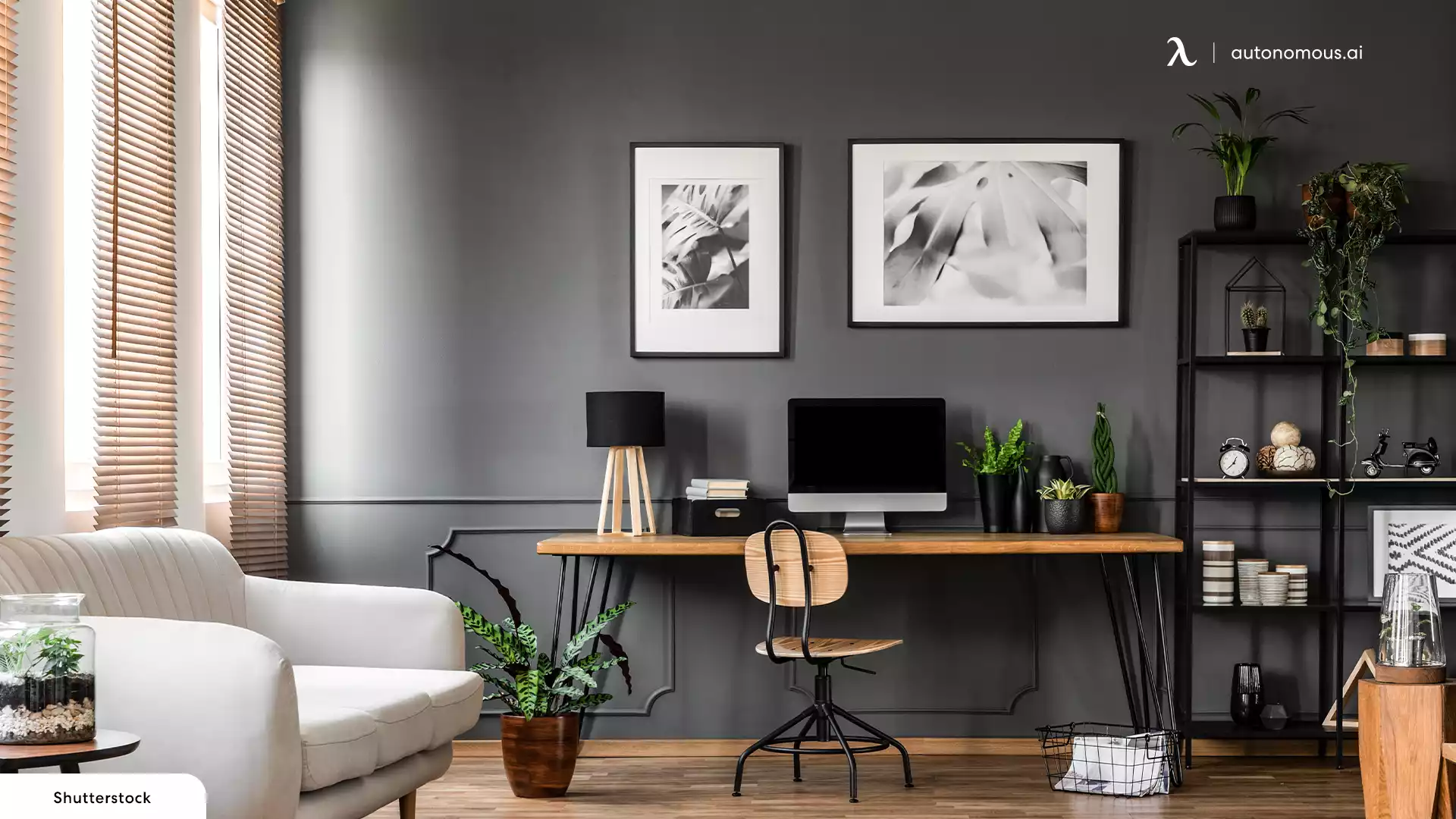 2. Set up Layers of Lighting
Lighting fixtures are excellent for indicating the boundary between one room and another.  
Use lamps on the table and floor to independently light up various areas of an ADU space in addition to the usual overhead illumination. Layers of lighting create a visual barrier between one section and the next. 
The best thing about using movable lighting is how flexible they make your design. Your ADU interior may readily change to meet your dynamic demands while still looking lovely and functioning. 
3. Take Advantage of Multipurpose Furniture
Cluttering a small space is one of the fastest ways to degrade its attractiveness. 
Invest in storage-friendly furniture to make your ADU interior appear tidy and inviting. 
In an ADU, storage is priceless. It guarantees enough space for your belongings while keeping a small amount of floor space for living. Consider purchasing furniture that offers you more storage alternatives, such as: 
Sofas with removable seats and storage underneath

Beds with base drawers that swing out

TV stands with storage compartments

Side tables for beds with drawers

Coffee tables with open storage spaces or drawers 
4. Choose Textured Decor
You should use as much texture as possible when selecting the decor for your ADU interior design. Your home may feel flat and lifeless in its absence. However, textured furniture can dominate the room and make it feel crowded and hectic. 
The ideal decoration is one with texture. Without dominating any room, it gives your house more depth and appeal. Try adding texture to the following components if your ADU interior design feels dull or uninteresting: 
Accent pillows

A throw rug

storage containers

Vases

Bookends

Wall art

Lighting devices 
5. Try a Vertical Garden
Your home will feel cleaner and more alive when you add greenery. It also helps to keep the air there clean. You might lack space in your ADU for several pots. 
A vertical garden offers greenery without taking up much space on the ground. If you enjoy cooking, you can create a vertical planting hub for herbs, veggies, or decorative plants. 
You can also make your ADU a dedicated wooden pod for garden activities.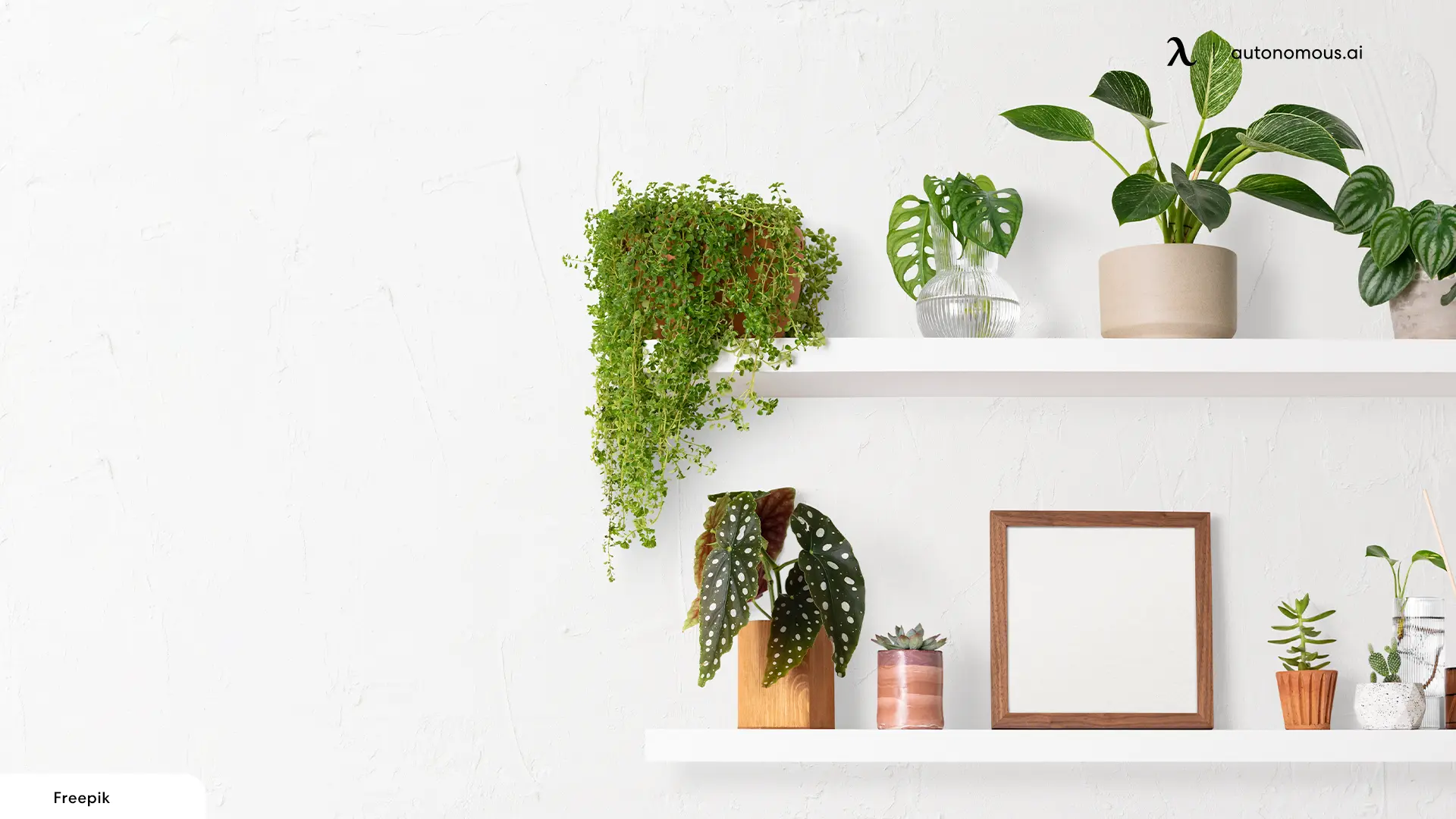 6. Use Floating Shelves
In tiny ADUs spaces, storage is of utmost importance. It's simple to improve your options without taking up more floor space. You can just add a wall shelf.  
Wall shelves can be used to store anything you can't find a decent place for, including plants, books, skincare items, spices, pots and pans, and anything else. 
Ensure you select shelves that blend well with your existing interior design scheme. You can utilize wall shelves that match the wall color for sleek and contemporary ADUs.  
Wooden shelves with unfinished edges bring subtle texture and excitement to a natural, plant-filled house or a prefab backyard office. 
7. Mirrors Are Your Friends
To make your ADU interior design feel roomy, you should make the most of the natural light. Without enough light, the area may feel constrained and narrow. 
Installing a large wall mirror across from the window is one of the best interior design suggestions. This maximizes the mirror's ability to reflect light and helps to enlarge each space.  
If you can't find a single giant mirror, think about making a gallery wall out of several small mirrors with lovely frames. The end product is elegant, cheery, and appealing.
8. Add Window Decorations
Natural light is crucial in making an ADU seem open and bright with suitable accessory dwelling unit interior. The best approach to optimizing sunlight during the day and blocking artificial light at night is to use the proper window treatment. 
Blackout roller blinds make it possible to have a fully dark space whenever you need one and are simple to install. Additionally, they require far less maintenance than standard blinds, which rapidly become dusty. 
9. Opt for Reflective Materials
Similar to mirrors, adding white lacquered walls or shining tiles to a room will instantly boost the perception of space there.  
Compare light and dark tiles in a tiny bathroom. Lighter ones will inevitably give the room a wider appearance. The high-shine reflective materials will bounce light and create a more open atmosphere like the mirror.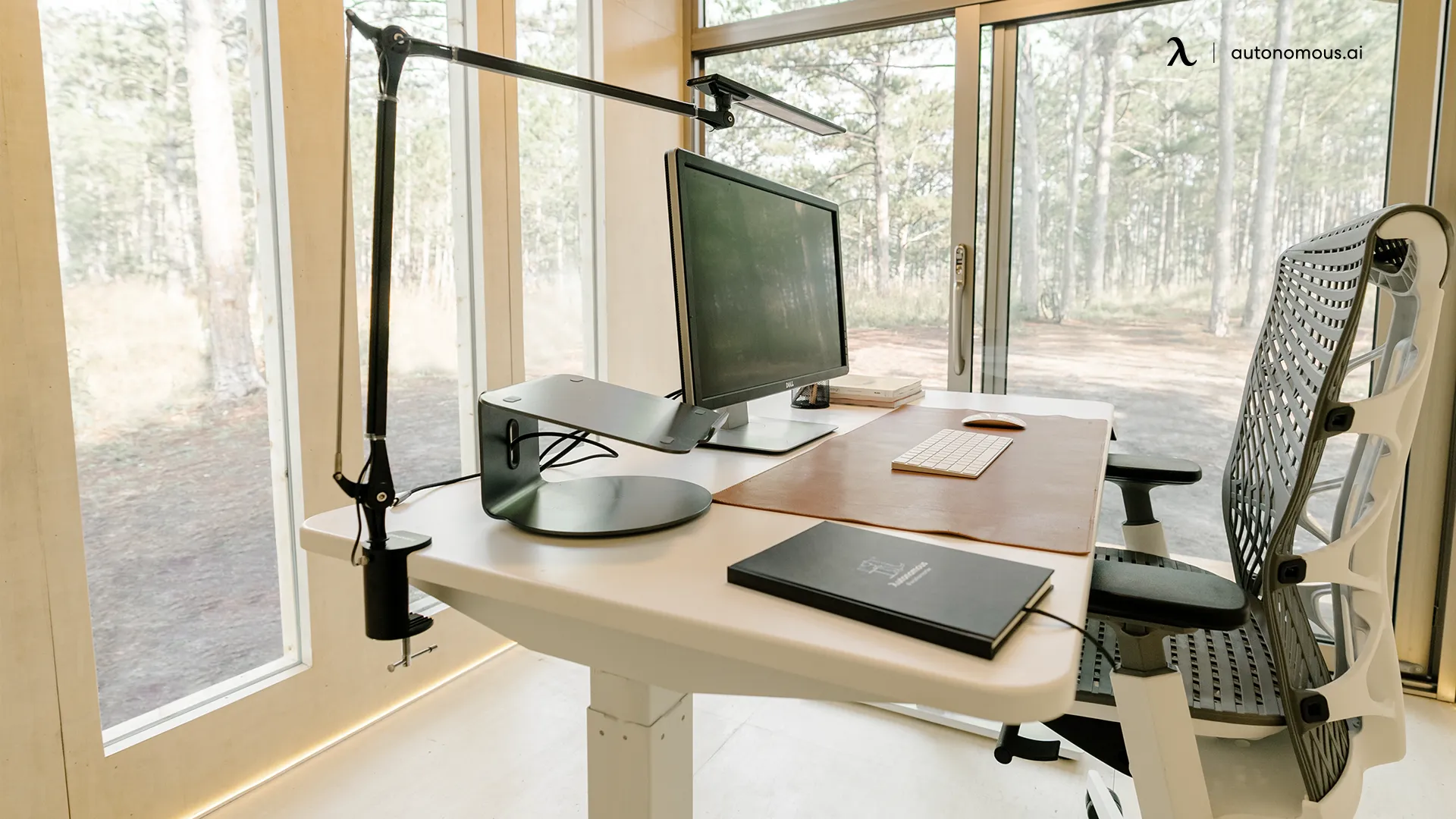 10. Use the Right Rug
A rug is one item you shouldn't skimp in terms of size. Choose a rug that will fit beneath the majority of the furniture or stretch from wall to wall. The space will feel even smaller with a modest one. 
An appropriate color or pattern selection is crucial in getting the ideal rug. Keep the color scheme of your furniture in mind, ensuring the hues don't clash. 
11. Consider Slim Designs
A small area is difficult to decorate. First, find furniture with compact dimensions and simple lines. At all costs, stay away from the bulky ones.  
Modern versions are great for creating the illusion of space due to their stylish designs and sleek lines. Place bulky pieces flat against the wall to maximize every available floor space.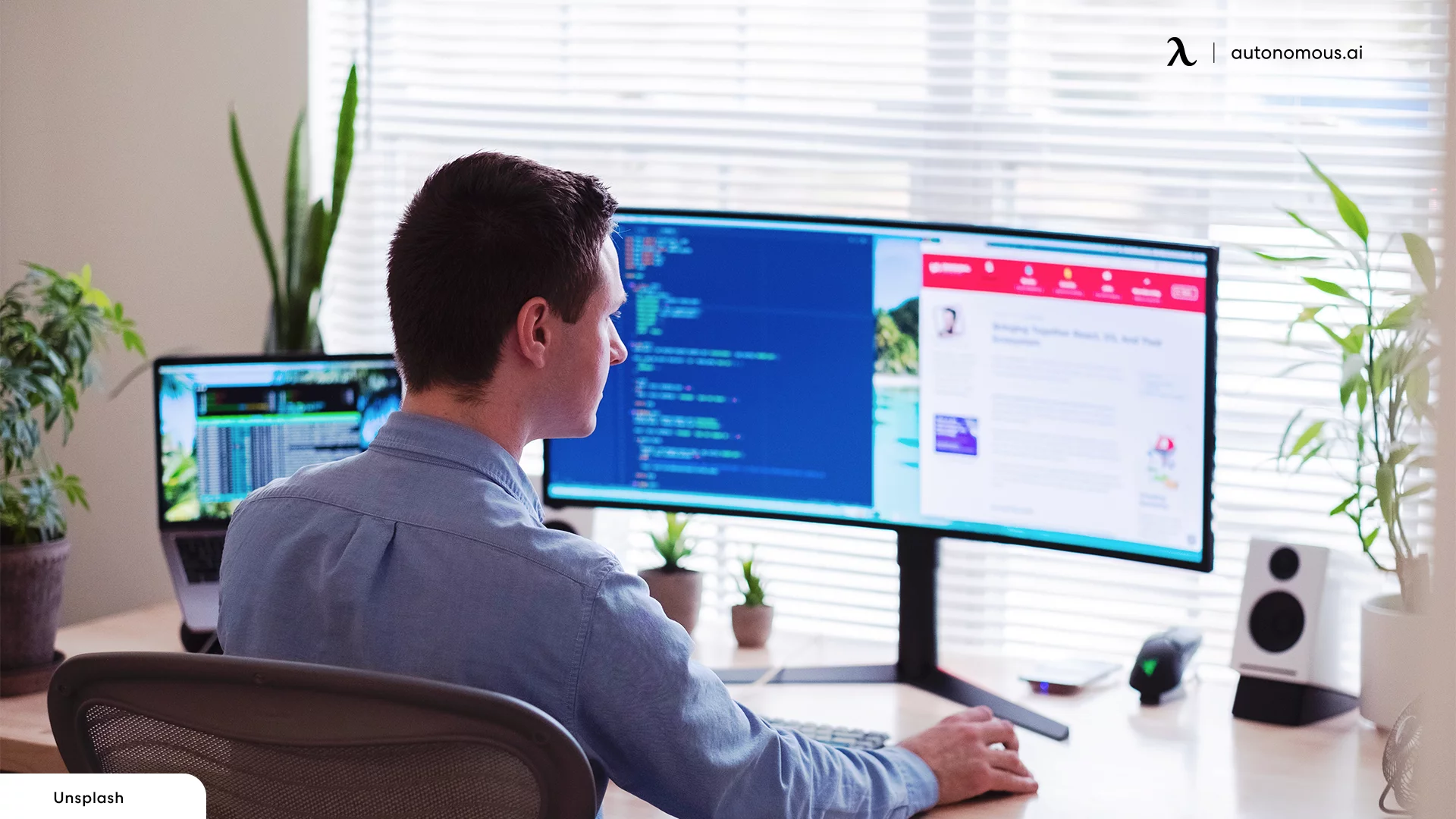 12. Choose Pocket Doors
Glass-paned pocket doors allow for shared lighting while maintaining room separation. Even better, they take up much less space than swinging doors when not in use because they simply slide into the wall. 
13. Design a Destination
Designing an ADU such as your preferred holiday area or another site that inspires you will help you escape. 
This doesn't imply creating something overly complex. You should let the inspiration provided guide your choice of texture, colors, and artwork for an ADU design that will take you to a tranquil environment.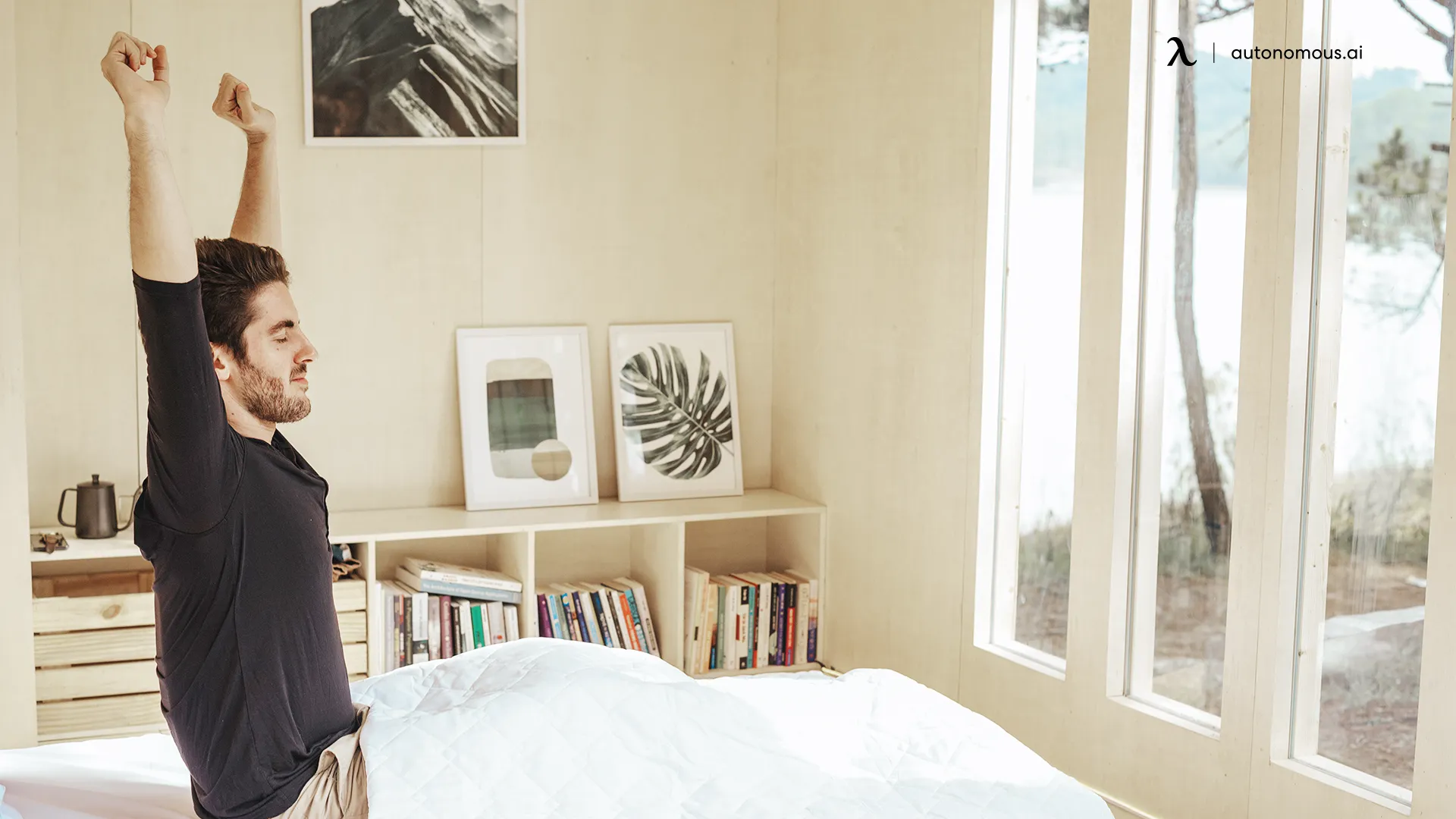 14. Choose Bold Designs
You should make more daring design decisions as the room gets smaller. A tiny studio pod allows you to push the boundaries and incorporate striking design features such as accent lighting or fixtures, vivid colors, bold prints, or eye-catching design components. 
Just be careful to avoid using too many competing components when choosing your colors and patterns.  
When you consciously apply the fundamental design concepts to your accessory dwelling unit interior, unify your interior designs and make them fun rather than overwhelming.
15. Personalize the Space
If your ADU isn't a rental, take advantage of the chance to create the room of your dreams. This room is all yours, unlike the other parts of your house, which you probably share with people who might not like your style. 
Define the space. Create a collection of vintage guitars you'd love to show off. Build a stunning feature wall.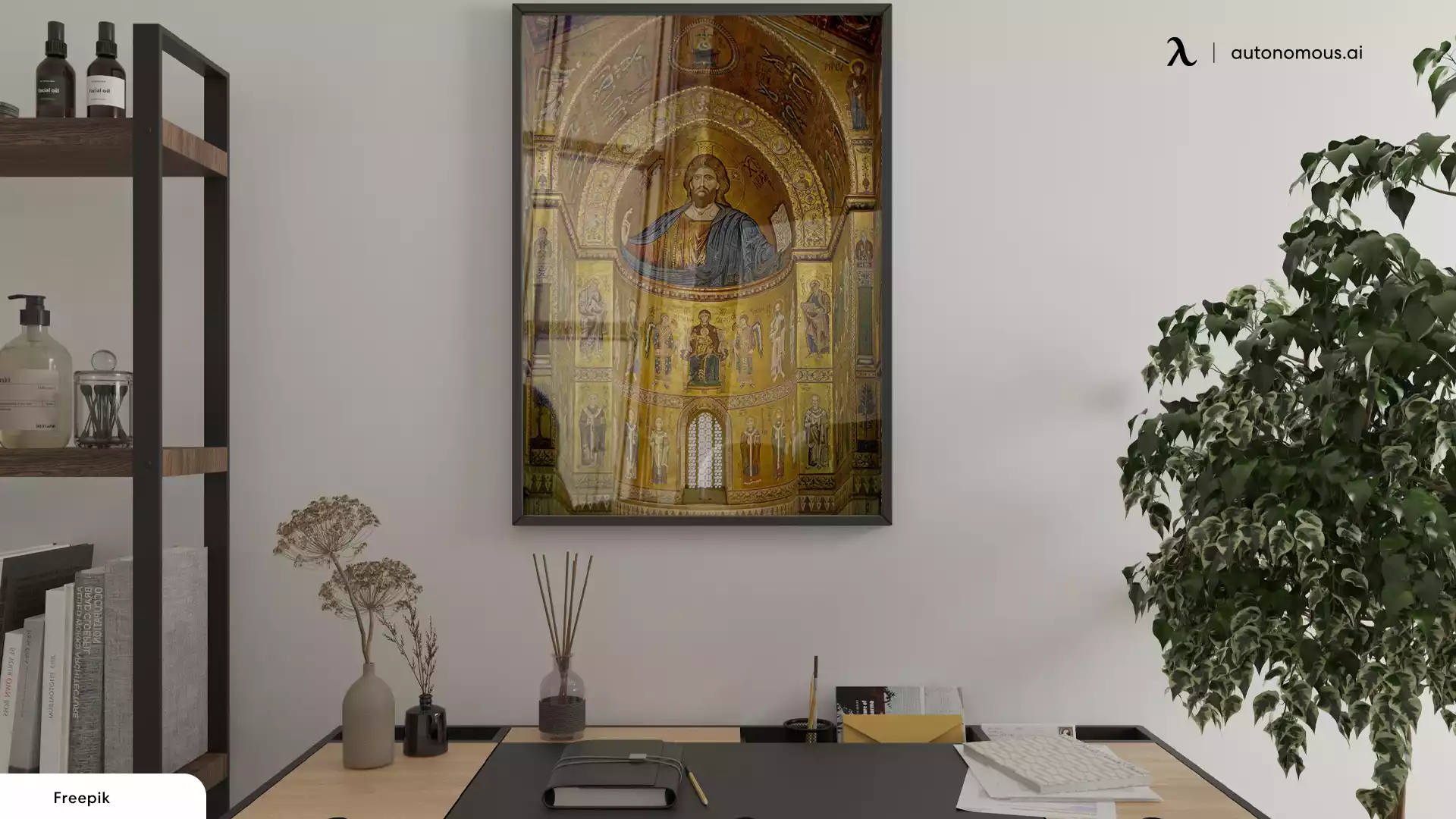 16. Prioritize Indoor/Outdoor Flow
Utilizing natural light and outside access is essential when designing compact spaces.  
Apart from making rooms appear wider, natural light also expands the floor space of a small ADU by serving as the entertaining area on the adjacent patio. 
Fortunately, a lot of ADUs are former garages. Use wide sliding or stacking glass doors for a less bulky entrance. You can also make use of the spacious garage door opening. 
17. Use a Settee or Corner Couch
A big sofa is appropriate for a home with lots of space, but your little area probably calls for something less obvious. Large sofas don't only take up floor space but also feel cramped due to their weight.  
Loveseats serve the same purpose as sofas. Their contemporary designs will also make the room appear more trendy and spacious.  
Pick a loveseat with extra storage space available underneath as a pro tip.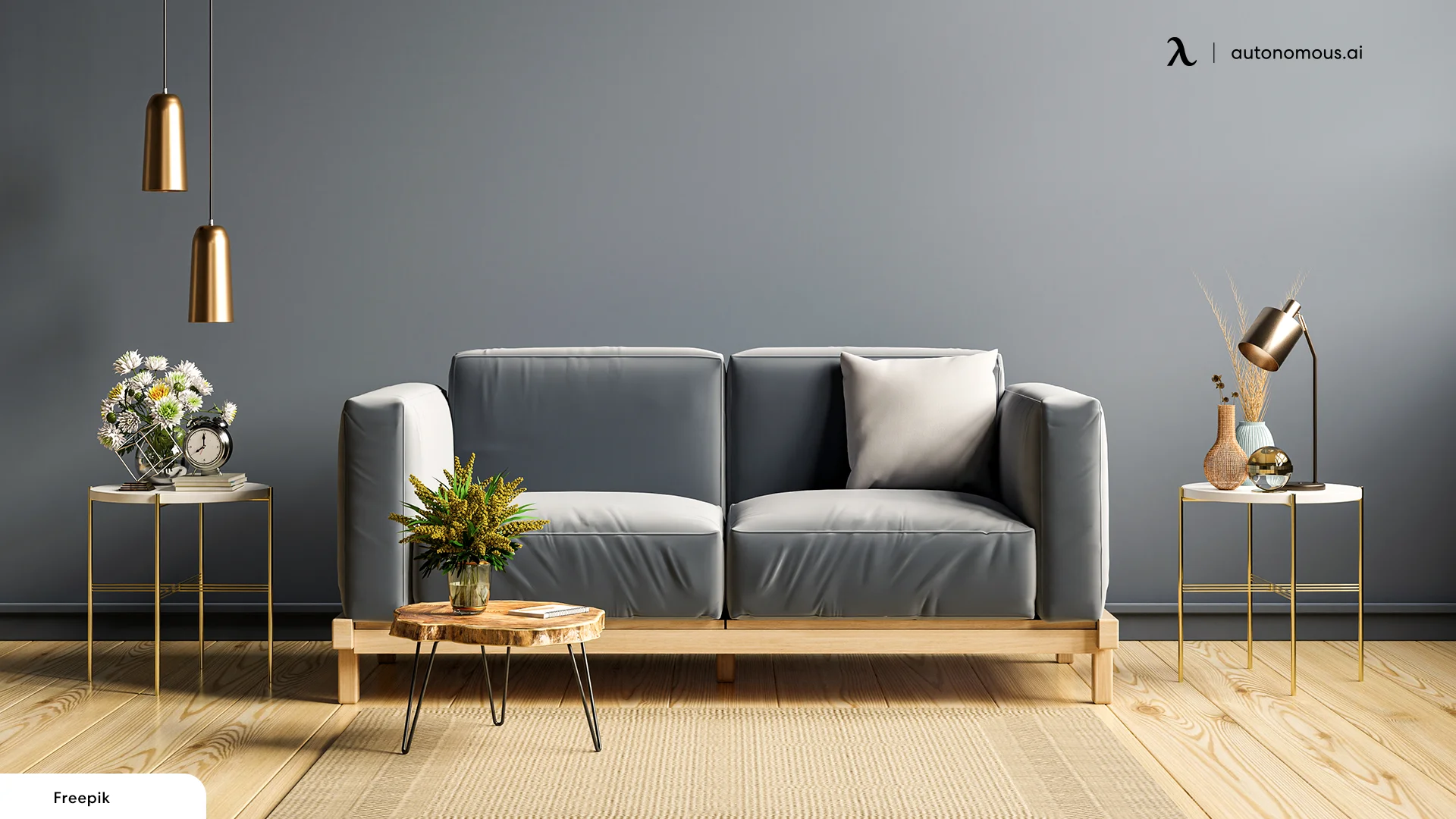 18. Go Luxe When in Doubt
Luxurious finishes and fixtures are currently popular right now. They offer a fantastic option for designing compact spaces, especially if you intend to utilize your ADU as a rental space. 
Rentals in today's market are designed smart and have high standards for their apartment's interior design. However, the limited square footage in such small spaces makes finishes cheaper.  
Choose premium backsplash kitchen tiles and attractive taps for the sinks to maximize the value of your investment home. 
19. Keep Clutter Off the Floor
Here is another ADU interior idea for you. You minimize a room further when you make it cluttered. The most exquisitely decorated room won't function if you can't move about in it.  
Keep the area open as much as possible and use wall lights instead of floor lamps.  
Floating furniture, such as wall shelves and mounted televisions, will keep the floor clear and give the impression that the room is much larger. 
20. Scale to Your Advantage
You are not required to select small furniture or decorate with miniaturized items just because your space is limited. 
The ADU interior design idea is to pick a few timeless pieces that will stand out and divert attention from the room's size.  Use larger art pieces and furnishings, but they have to be fewer. 
Is ADU a Good Investment?
Studies have shown that ADUs can raise a property's value by more than 50%. Like any housing investment, this figure is dependent on the specific unit.  
The ADU's architecture, landscaping, and interior design, as well as how they enhance the property's overall attractiveness and function, affect its price.   
Hence, it is crucial to carefully plan out your ADU with the assistance of an expert for maximum benefits. Decide if it will be a home work pod with a standing desk and ergonomic chair; or just a living space.
Conclusion
Decorating an ADU is easy. These design concepts are easy to implement but significantly alter the look and feel of your space. 
Take these ideas further with digital interior designs for virtual ADUs. Create a digital accent wall with the OG Spectrum and OG Flex or a whole gallery online. You are now limitless in designing ADUs.
Keep up with Autonomous news
Stay informed, stay inspired with our new blogs.
WRITTEN BYAutonomous
We build office products to help you work smarter.