Workplace Inspiration
Full Guide to Your Own Shed Building Plans and Processes in 2023

Autonomous
|
Jun 12, 2023
283 Views
Coming up with the right shed building plans, and implementing them correctly, is not an easy task unless you are an experienced engineer or building contractor. There are so many things that can go wrong and end up costing you a lot of money. 
This is why at Autonomous, you can simply buy a prefab ADU and have it delivered to any address you want. Rather than struggle with the entire process, from the shed building foundation to the installation of important features, buying a ready-to-use ADU may be the better solution. 
However, if you feel that building your own shed is the best way to go, this article is here to help you. To build a shed the right way, there is a process that you have to follow, starting from the planning stage. Read on to find out how you can make wood-shed building ideas a simple and easy process. 
What Is an Accessory Dwelling Unit (ADU)?
An accessory dwelling unit is an extra structure on the same property as your main building. The two buildings can be attached, share common facilities, or be built completely separate from each other. 
How you choose to set up your ADU depends on a wide range of things, such as: 
How much your budget is.

The weather in your area.

Any building codes and regulations you need to comply with.

What do you intend to use the ADU for?

The specific design that you want.

The availability of particular materials in your area.
Why Do You Need an ADU?
If you do not already have an ADU or any other separate structure on your premises, you may be wondering why invest so much in such a project. Consider the following reasons: 
With the popularity of working from home, an ADU can be the perfect home office.
You can increase the value of your property by adding a valuable structure.
In times when you have a lot of visitors, an ADU can provide extra sleeping space.
By renting out your ADU, you can generate extra income. 
ADU Kits vs. Building Your Own Structure
When you decide that you need an ADU on your property, the biggest question you will have to answer is whether to invest in accessory dwelling unit kits or build a shed on your own. 
There are benefits to both these options. If, for example, you choose a kit, the following are some of the advantages: 
The setup and installation are easy.

You can have a garden shed building that has been constructed by professionals to meet safety standards.

There are many great designs to choose from.

You do not have to waste time searching for the right materials. 
However, building your own ADU had its own benefits, such as: 
It can be a rewarding experience.

You can save money if you know where to get cheap materials.

Customizing your ADU is easier because you have full control of the process.
The Process of Building Your Own Shed
With so many available ADU builders, Bay Area residents, and those from other places, may find it easier to build their own ADU rather than buy a prefab structure. If that is the case, the following are three steps you need to follow: 
Step 1: Research and Planning
Without proper research and planning, your project can easily spin out of control and end up becoming very expensive. You need to lay down the best shed building plans before you even consider starting to build your ADU. Consider the following: 
Build Approach
How do you intend to build your ADU? There are many different approaches to this process, and all of them have their own pros and cons. Think about how you want that garden shed building to look and the resources you have. This will guide you in choosing the best approach to the process. 
Hiring a Contractor
You need to put your faith in the right contractor, otherwise, all your planning and research will be wasted. Many contractors are in the habit of cutting corners, and this is something you have to be wary of. A good contractor will have the following attributes: 
Honest and trustworthy

Able to meet deadlines

Affordable pricing

F

ully licensed and insured

Has the capacity to handle the project

A good track record and excellent customer reviews 
Land Search and Feasibility
Look at the space available in your backyard before choosing where to build the ADU. If you have areas that are prone to flooding, you may want to avoid building in those areas. Also, consider the cost of building on slopes or other difficult areas.
Step 2: Pre-construction
Once the planning is done, it will be time to get down to business by starting the pre-construction phase. Here you will have to focus on the following key points: 
Personalized Plan Sets
This involves the actual plan of the ADU, including design features, dimensions, and materials. You will need to make sure that your plan is in line with your requirements, budget, and available materials. 
Permitting
All residential areas are governed by specific building codes and regulations. If you simply build an extra dwelling unit without seeking a proper permit, you may find yourself in trouble with the authorities. 
This is where buying ADU kits from Autonomous becomes a big advantage, because they are small enough to not need any permits from most localities. 
Kit Production
If you are going to be using a kit, you will need to give the manufacturer time to build it according to your specification. At Autonomous, this is a very fast process, and as soon as you place the order, you will be guaranteed that your ADU is on the way.
Step 3: Construction
The construction phase can be easy or difficult depending on the contractor you choose and the complexity of the job. With smaller ADUs, you can have your unit ready in a few days, while larger ones will take longer. 
Structural Assembly
After you get everything in place and identify the area you want to put up your ADU, the contractor will get to work setting it up for you. Prefab ADUs from Autonomous do not require any setup, meaning as soon as they arrive, they will be ready to move in! 
Completion
Once your ADU is complete, do not forget to do a complete inspection to make sure that everything is working, all the features you ordered are in place, and that the building is structurally sound. It is good to have a professional help you with this part because there are some safety features you may not be familiar with.
Ready To Move in!
When all is complete, your ADU will be ready to use, so you can move in immediately and get to work. If you buy a prefab ADU from Autonomous, it will come with a great warranty, meaning if you come across any damages or missing features, these will be easily sorted out.
3 High-quality Autonomous ADUs to Consider in 2023
The key to enjoying your new wood shed building is knowing the best supplier for the kind of structure you have in mind. There are many affordable prefab homes available on the market, but not all of them are the best choice for your needs. 
However, Autonomous has three great options that would provide you with the perfect backyard ADU. The ADUs that are available on the website have a lot of great features, such as: 
High-quality weather-resistant materials.

Easy to set up on many different types of terrain.

Small enough to not require a building permit in most localities.

The multipurpose design means they can be used as offices, storage sheds, sleep pods, game rooms, and more!

Only requires a quick assembly.

The shipping takes very little time.

Plug-and-play features mean as soon as your unit is delivered, it will be ready for use.

Two of the options allow you to include specialized furniture with your order. 
When you buy an ADU from Autonomous, you know you are investing in one of the best sheds available on the market. Whichever option you choose, these three ADUs will last a long time and meet all your requirements. 
Consider the following options: 
1. Autonomous WorkPod
If you are looking for the best work pods for home use on the market, one option that will likely catch your eye is the Autonomous WorkPod. With this ADU, you can set up your space to accommodate a wide range of activities, from home office sheds to an extra bedroom for your family. 
Usually, such a project would require some sort of permit from the municipality, but that is not the case with the WorkPod. What this means is, when you buy this prefab ADU, Los Angeles and other areas in the US do not require you to have a permit. You can simply set it up anywhere in your backyard.
The WorkPod also has the option to include a few items of furniture with your purchase. If you want to use it as a home office, you can pay a little extra for a desk, chair, and other office essentials from Autonomous. 
If you are going to be spending a lot of time working or relaxing in your WorkPod, the combination of panoramic windows and weatherproof materials makes this a very enjoyable and comfortable experience. 
Dimension
8'6''W x  11'9''L x 11'H
Ceiling height
6'10'' to 9'4''
Window material
Wooden frame, 5/16" tempered glass
Door material
Anodized aluminum frame,  5/16" tempered glass
Material
Siding: bitumen, housewrap, vinyl silding
Roof: bitumen, housewrap, shingles roof
Floor: plywood
Balcony: composite wood
Include
Optional: SmartDesk Connect, ErgoChair Pro+, Dual Monitor Arm, Cable Tray, Steel Cabinet, Anti-Fatigue Mat. Always included: Electrical Cabinet & Bookshelf
Floorspace
98 square feet
Capacity
2.9 tons
2. Autonomous StudioPod
The StudioPod is similar to the WorkPod in many ways but also has its own unique features that may appeal to you. If you are specifically looking for a home studio rather than a sleep pod or anything else, the StudioPod is the perfect choice. 
With this kind of pod, you replace the panoramic windows with solid walls, providing you with added privacy to do your work. Therefore, there's no need to worry about your family members distracting you when you are trying to focus on an important project. 
The walls also offer better insulation, making the StudioPod the better option if you live in areas with extreme weather. To those who own a prefab ADU in California sunshine, and high temperatures may be the problem. The StudioPod has the right insulation to make you forget the weather outside as soon as you close the door. 
Your StudioPod also comes with a great "Plug and Play" feature that means as soon as you finish installing it, simply hit the mains switch and your ADU will hum to life. This is one of the many features of the StudioPod that make it easy to set up and install.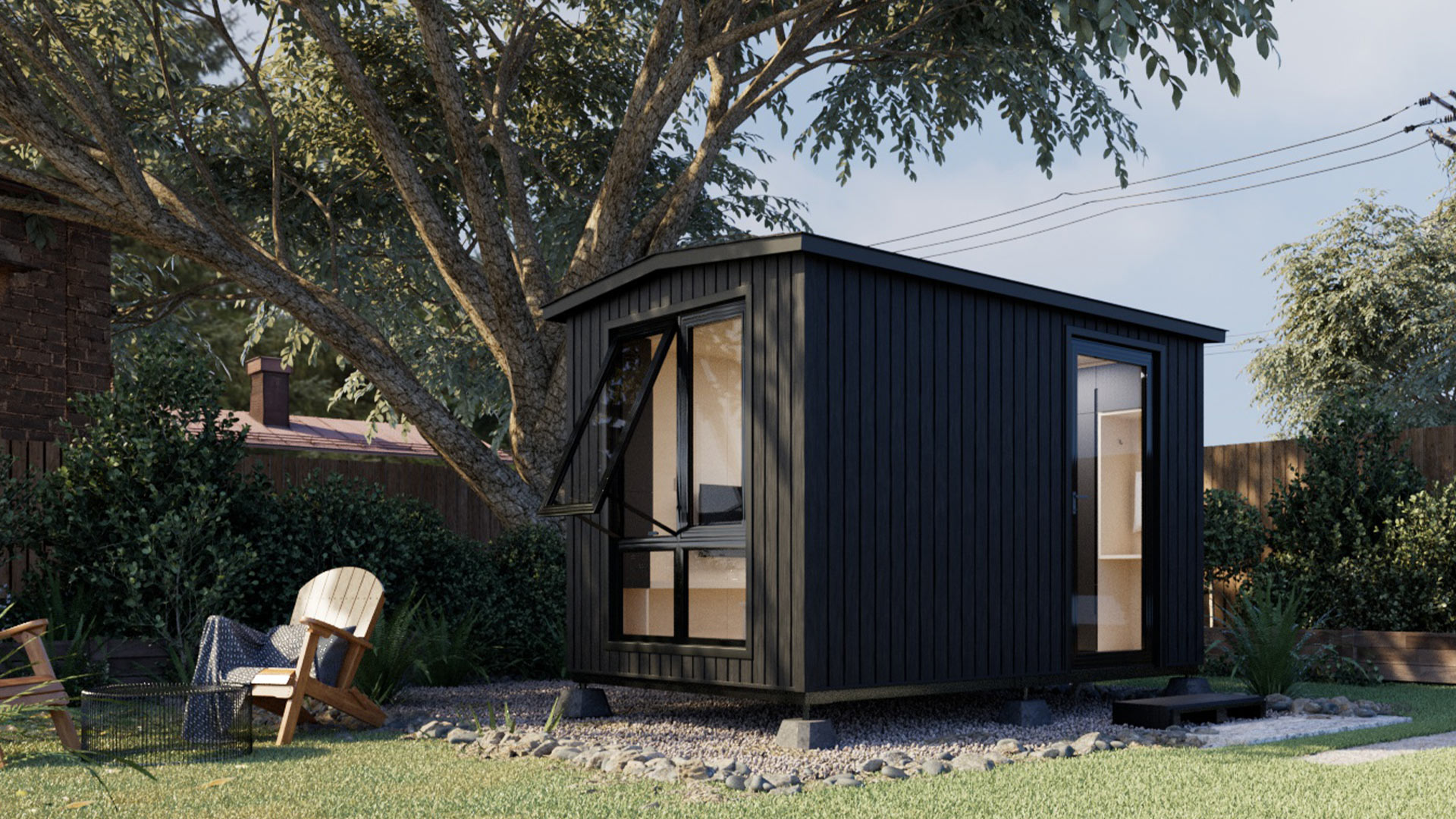 Dimension
8'4"W x 12'6"L x 9'10"H
Floorspace
105 square feet
Ceiling height
7'3"
Weight capacity
2.9 tons
Pedestal
18"W x 43"L x 7"
Window & door material
Powder-coated aluminum,  5/16" tempered glass
Material
Siding: plywood 1/2", steel frame, honeycomb paper, plywood 3/8", bitume, housewrap, vinyl siding
Roof: roof shingles
Floor: plywood
Pedestal: steel frame & wood plastic composite
Electrical devices
RCB, Wall outlet, Ceiling light switch, Ceiling light, Ventilator switch, Ventilator, Ethernet wall port, 66ft power cable with 2 connectors
Include
Optional: Cabinet, Desk, Small & Big Bookshelf, TV Shelf, Foldable Sofa Table, Convertible Sofa Bed. Always included: Electrical Cabinet
Power input
Maximum voltage : 110V AC (US standard)
Maximum current : 25A
Maximum power dissipation : 2750W
3. Autonomous WorkPod Lite
The smallest of the three ADUs supplied by Autonomous is the WorkPod Lite. True to its name, this affordable backyard ADU has many of the features found on the WorkPod, but comes in smaller dimensions. Homeowners with limited backyard space will love how easy it is to fit this ADU in a quiet corner. 
One drawback is that, with the WorkPod Lite, you do not have the option of getting some extra furniture with your purchase. However, this simply means you can better customize your ADU to suit your needs. With the right shed building ideas, your WorkPod Lite can become your favorite place to spend time away from the hustle and bustle of everyday life.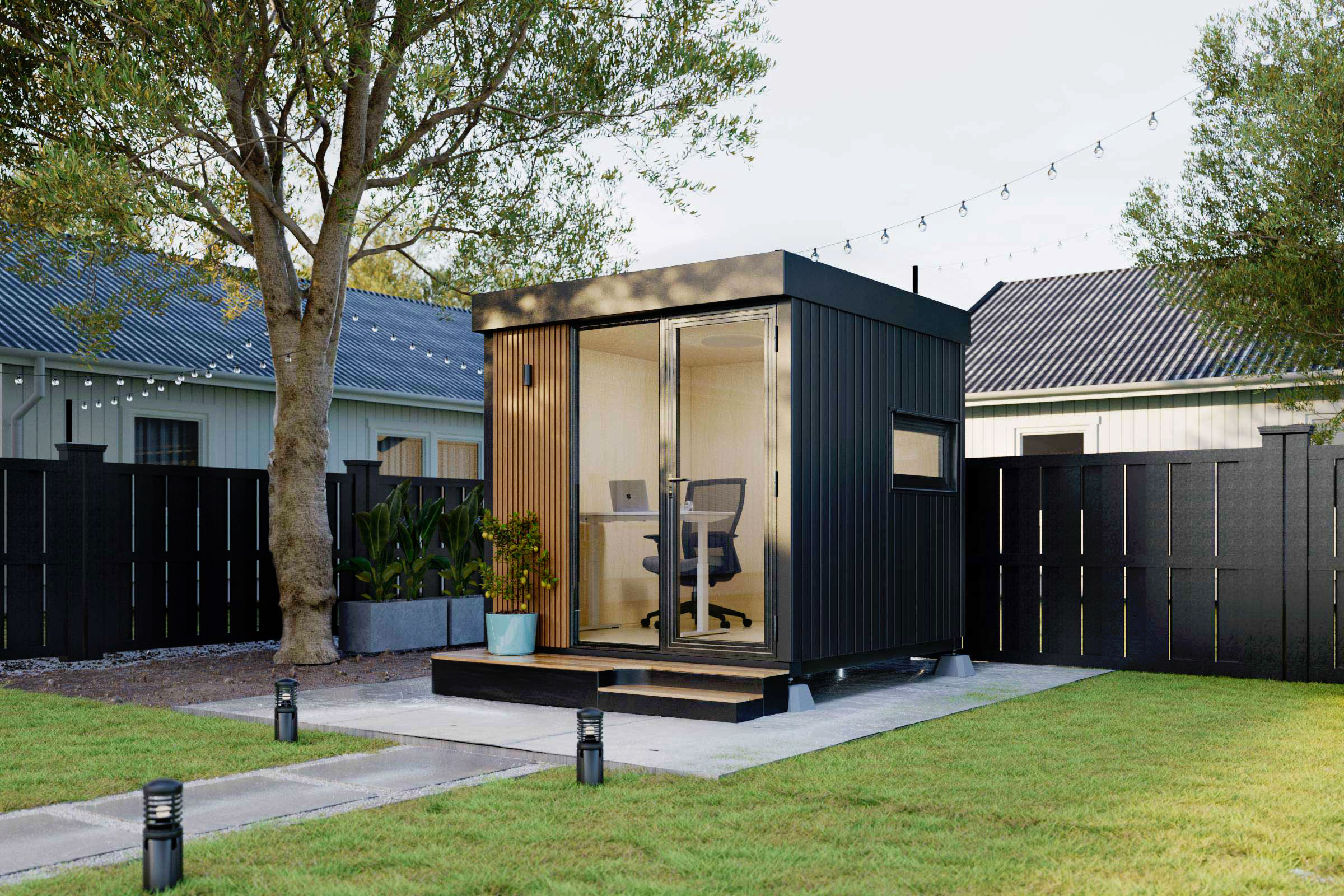 Dimension
8.7"W x 8.12"L x 9.3"H
Material
Window and door: powder-coated aluminum, 5/16-inch tempered glass
Siding: plywood 1/2-inch, steel frame, honeycomb paper, plywood 3/8-inch, bitume, housewrap, vinyl siding
Roof: metal roofing
Floor: plywood
Balcony and Pedestal: steel frame and wood plastic composite
Pedestal
24"W x 103"L x 9"H
Electrical devices
RCB, Wall outlet, Ceiling light switch, Ceiling light, Wall light, Ethernet wall port, 66ft power cable with 2 connectors
Weight capacity
2.3 tons (including Pod body)
Floorspace
80 square feet
Ceiling height
7.3-inch
Final Word
When looking for the perfect prefab ADU in Florida, Los Angeles, and other states know to rely on Autonomous for the best products in the industry. There is no need to waste your time trying to come up with elaborate garden shed building plans when you can have your read-to-use ADU delivered right to your doorstep. 
With so many advantages of buying a prefab ADU, why waste time trying to build a shed? The perfect ADU is waiting for you on the Autonomous website.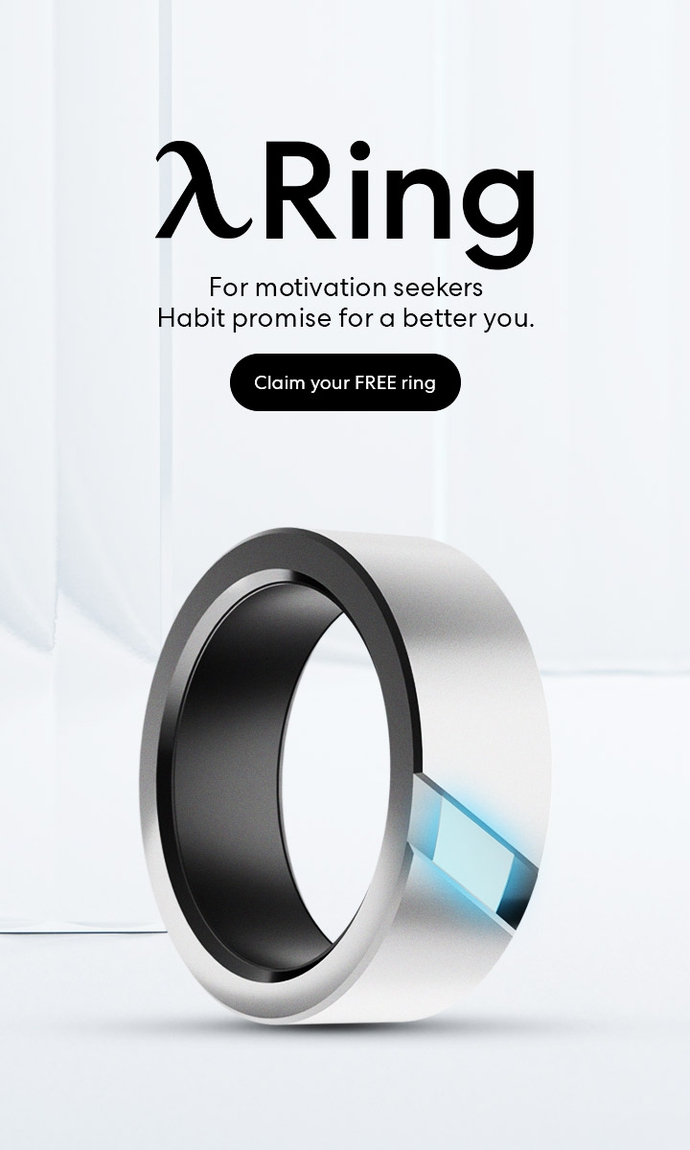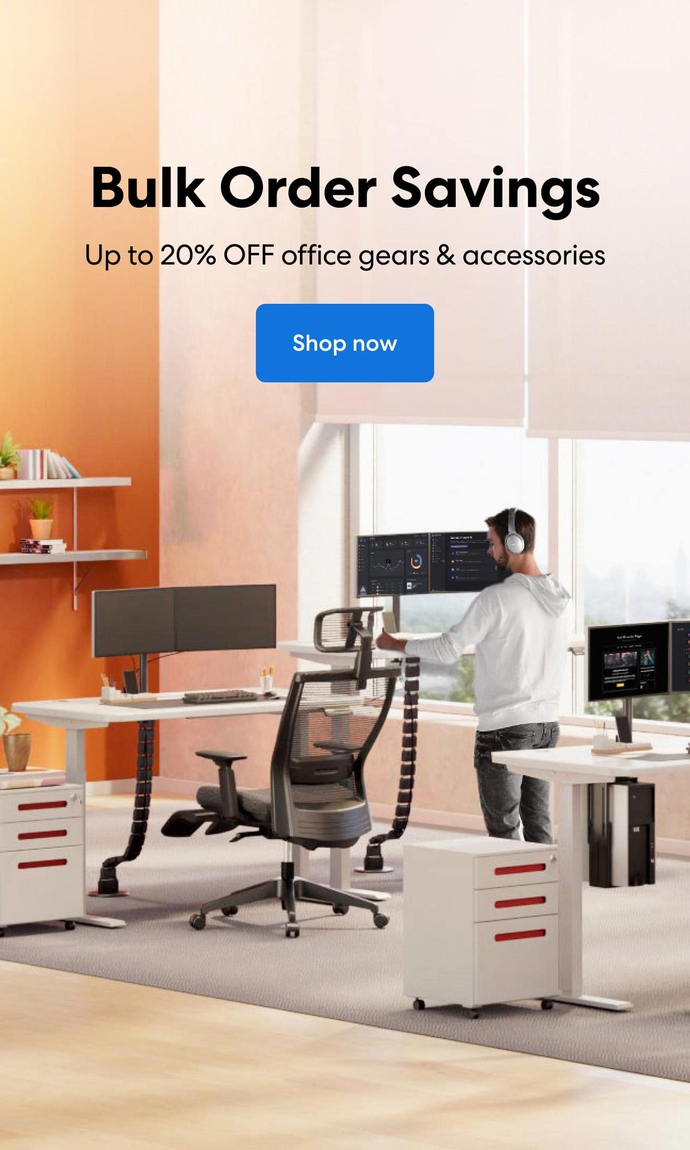 Subcribe newsletter and get $100 OFF.
Receive product updates, special offers, ergo tips, and inspiration form our team.