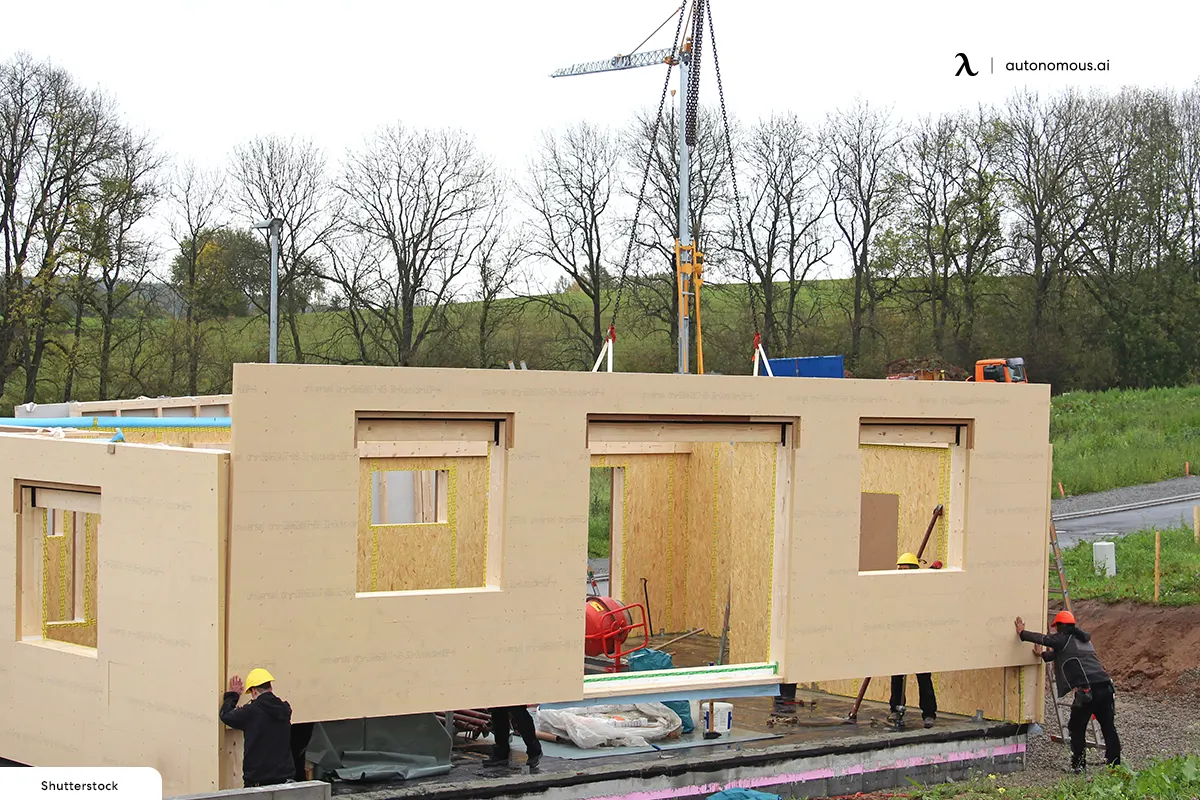 Workplace Inspiration
Building a Prefab ADU in Florida: From Permits to Finish

Autonomous
|
Jan 17, 2023
2,540 Views
An accessory dwelling unit (ADU) is a secondary living space on a residential parcel. In Florida, ADUs have grown more popular to provide inexpensive housing alternatives and improve property's worth. Building a prefab ADU in Florida, or a unit constructed off-site and assembled on your land, can be a cost-effective and efficient way to get extra living space in your backyard. 
In this guide, we will cover the process of building modular homes in Florida, including obtaining necessary permits and approvals, choosing a privacy pod manufacturer, and considerations for design and layout. We will also talk about the advantages of owning a prefab construction and potential challenges when planning your project. 
Overall, building prefabricated homes in Florida can be a rewarding and practical addition to your property. Nevertheless, it is necessary to thoroughly research and prepare before embarking on the building process to create your new ADU smoothly and successfully. 
Step 1: Determine If Building an ADU Is Allowed in Your Area
Before you begin building a prefab studio shed, it is vital to determine if it is allowed in your preferred location. ADUs are subject to local zoning and building codes, which vary by city and county. Likewise, the Florida Building Code applies to all construction projects, including ADUs. 
To determine if you are allowed to build an ADU on your land, you will need to check with your local zoning department and review the zoning regulations for your location.  
Some factors to consider are the dimensions of your property, the setback requirements (the distance between your property line and the ADU), and any height limitations. You may also need to think about the area's density and any homeowner association (HOA) rules or covenants that apply to your parcel.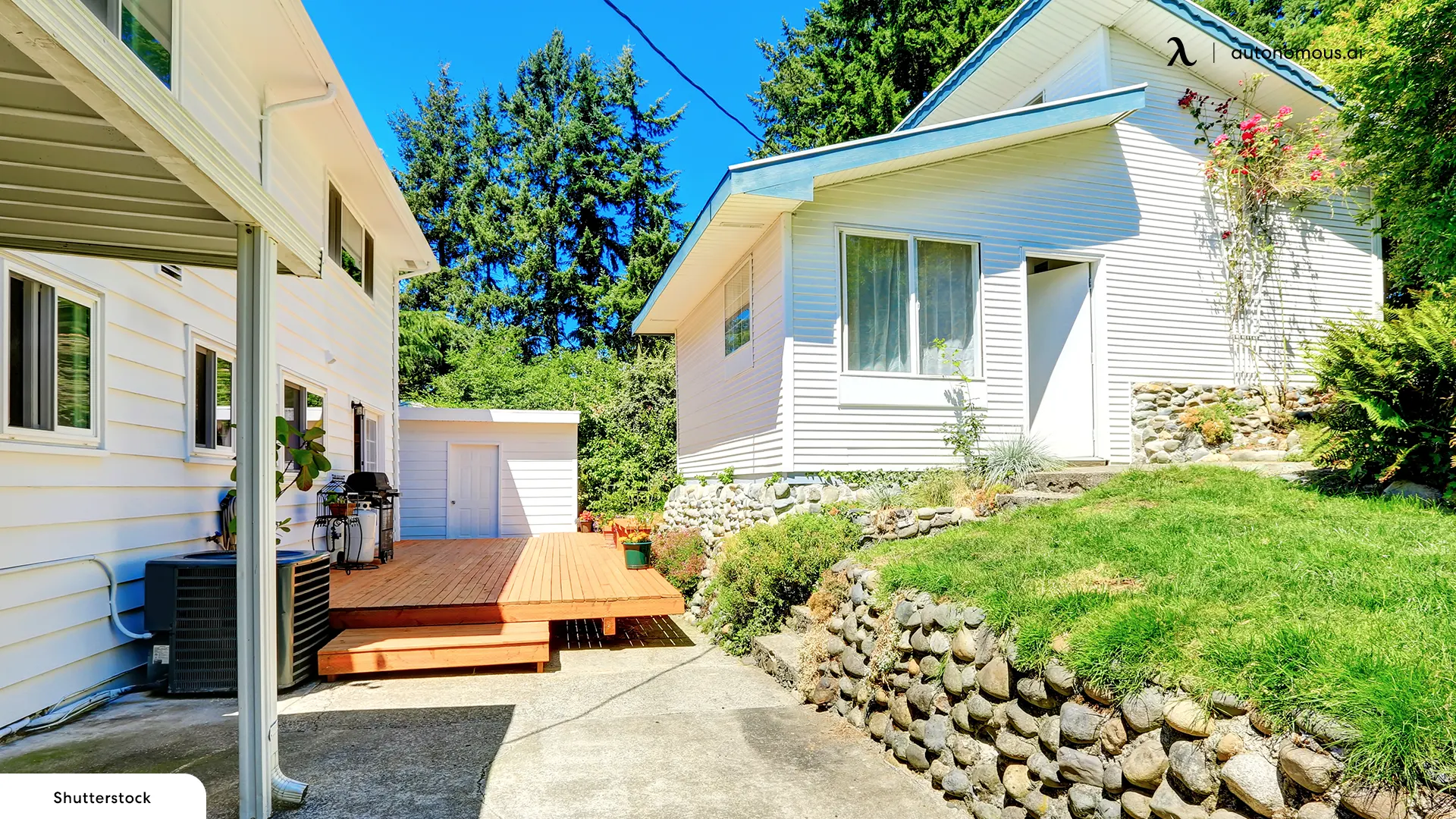 Step 2: Obtain the Necessary Permits and Approvals
Once you have determined that building an ADU is allowed in your location, the next step is to get the required permits and approvals. This approach will differ depending on your area, but typically, you will need to apply for a building permit from your local building department. 
To apply for a building permit, you must submit detailed plans for your ADU, including the size, layout, and materials. You may also need to provide a site plan showing the location of the ADU on your parcel and any existing structures. Furthermore, it might even be necessary to submit a plot plan, which is a detailed drawing of your property that shows the ADU's location, other facilities, and the dimensions of your land. 
In addition to a building permit, some people would need other approvals, such as a zoning permit or a variance. A variance is a notable exception granted by the local zoning board that allows you to deviate from the standard zoning regulations. 
It is crucial to mention that the permitting process can take a few weeks or even months, depending on the building department's workload and your project's complexity. Also, starting early with the permitting process would be an amazing way to avoid delays when building your new Florida modular homes. 
Step 3: Choose a Prefab Manufacturer
Once you have obtained the necessary permits and approvals, the next phase is to choose a prefab manufacturer. An ADU manufacturer is a firm that specializes in inventing and building prefab homes in Florida, which are constructed off-site and then created on your parcel.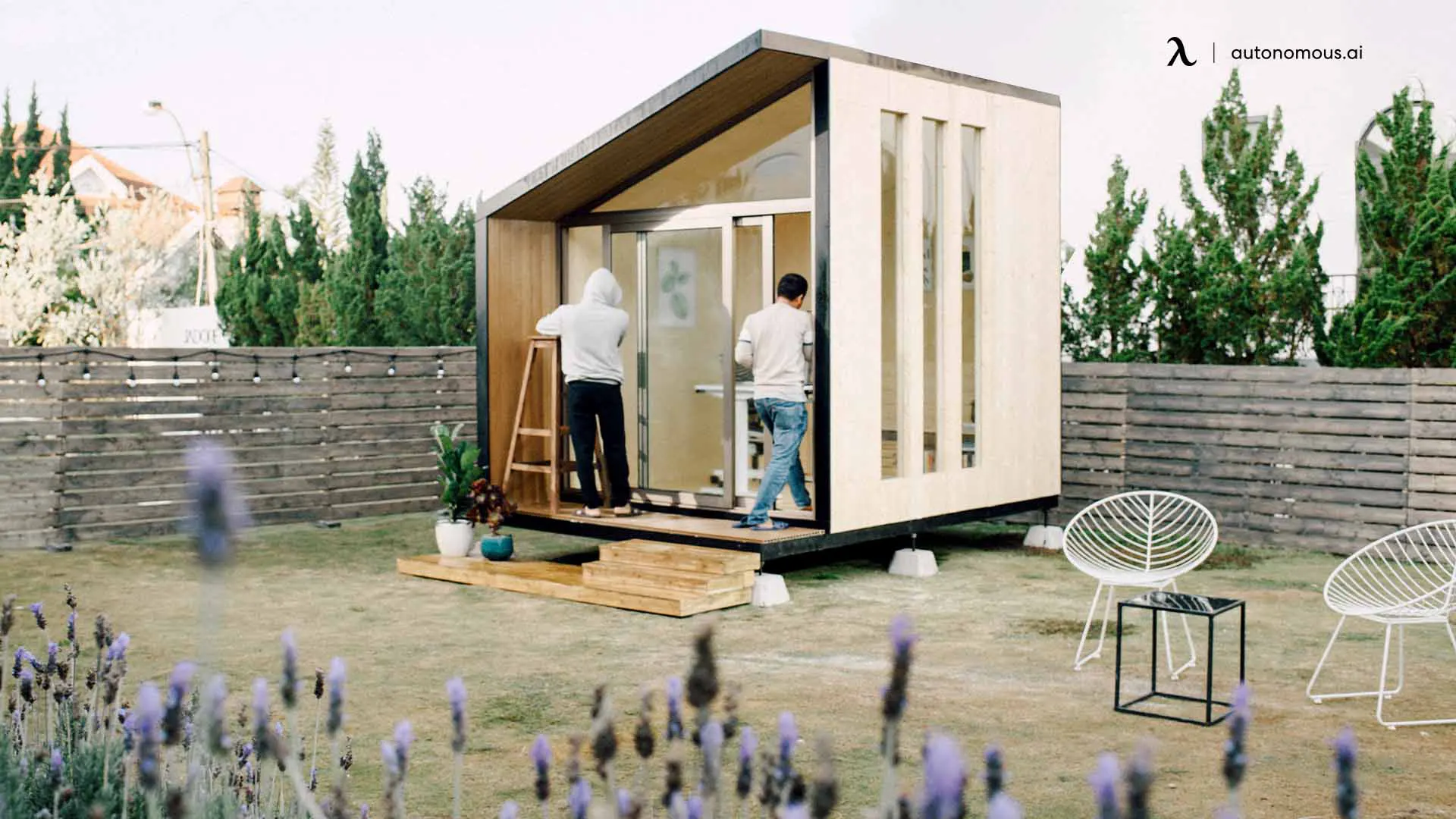 There are a few key factors to ponder when picking a prefab manufacturer, including the reputation and experience of the firm, the quality of its ADUs, and the cost of units. Here is some vital advice for choosing a prefab factory: 
1. Research different companies
Start by researching different prefab manufacturers in your area. Look for businesses with a good reputation and a track record of successful projects. Read customer reviews and speak with homeowners who have hired the company. 
2. Compare products and prices
Once you have a list of potential manufacturers, compare their products and prices. Assess the overall value of the ADU rather than just the price. Look for organizations offering various design options and materials and competitive pricing. 
3. Take a look at customization options
Many modular homes in Florida manufacturers offer customization alternatives, which allow you to tailor the layout and features of your ADU to your needs and preferences. Assess the level of customization provided by different factories and choose a firm that can fulfill your particular requirements.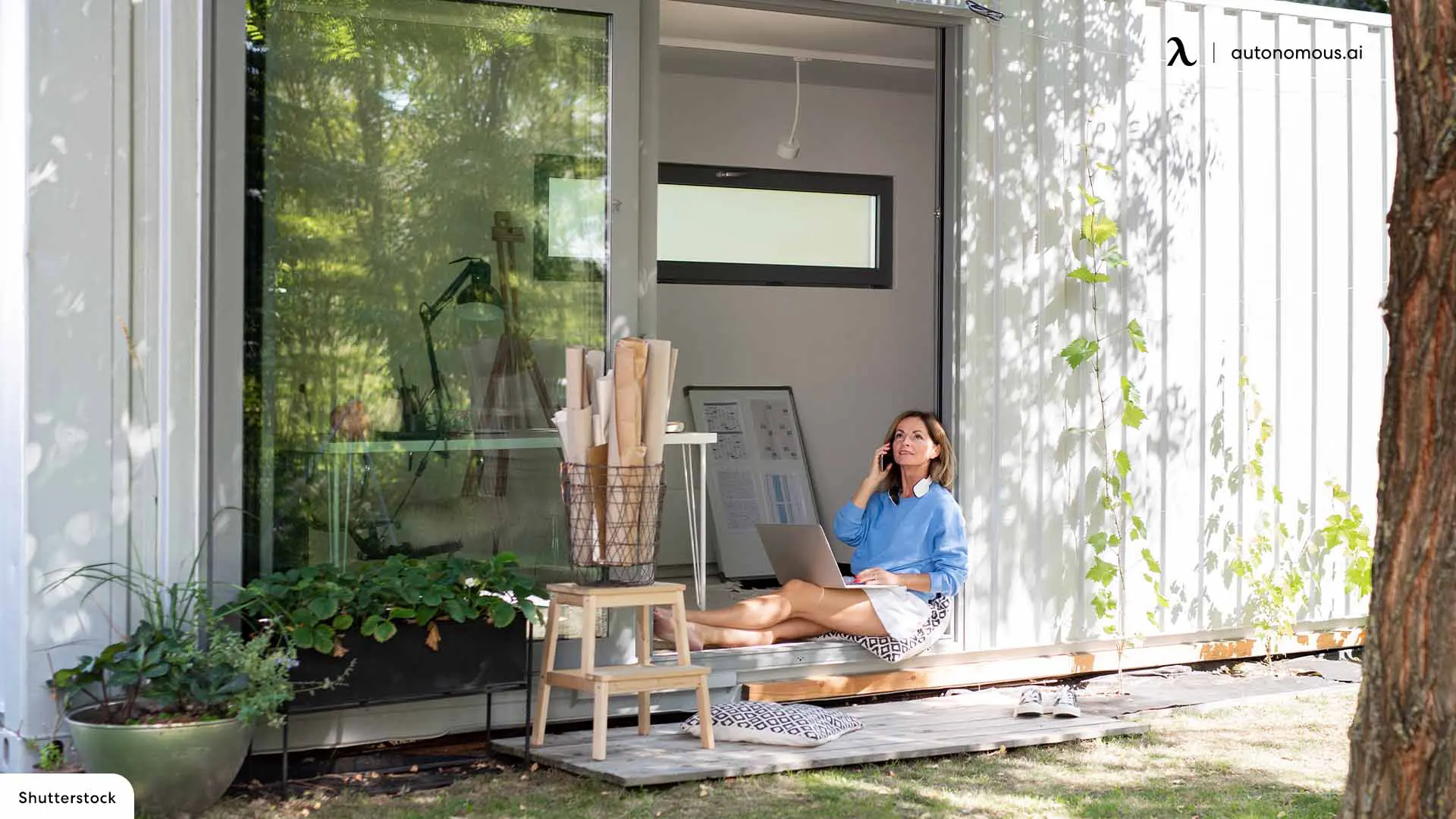 4. Evaluate customer service
Good customer service is crucial when building a prefab ADU in Florida. Look for a responsive, communicative, and willing manufacturer to work with you to ensure a smooth and successful project. 
5. Review the warranty and maintenance policies
Before deciding, review the warranty and maintenance policies offered by different factories. Choose a firm with a comprehensive warranty and a clear plan for ongoing upkeep and repair. 
By regarding these factors and doing thorough research, you can choose a prefab manufacturer that meets your needs and ensures a successful project. 
Step 4: Contemplate the Design and Layout of Your ADU
There are several aspects to weigh when designing and planning prefabricated homes in Florida. These are the dimensions and design of the unit, the materials and finishes you will use, and the amenities and features you want to have. 
Size and layout
One of the most vital things to consider when ordering your small prefab cabin is the size and structure of the unit. Naturally, ADUs are smaller than a typical single-family home and can vary in size from a studio unit to a two-bedroom house. The size of your prefab ADU in Florida will rely on your conditions, property dimensions, and any applicable zoning laws or building regulations. 
When settling on the design of your ADU, assume the necessities of the individuals living there. Will it be used as a rental unit, a home office, or an in-law suite? Also, will it be inhabited by a single person or a family? Evaluate the number of bedrooms and bathrooms you need and common areas such as a kitchen, living room, or outdoor space.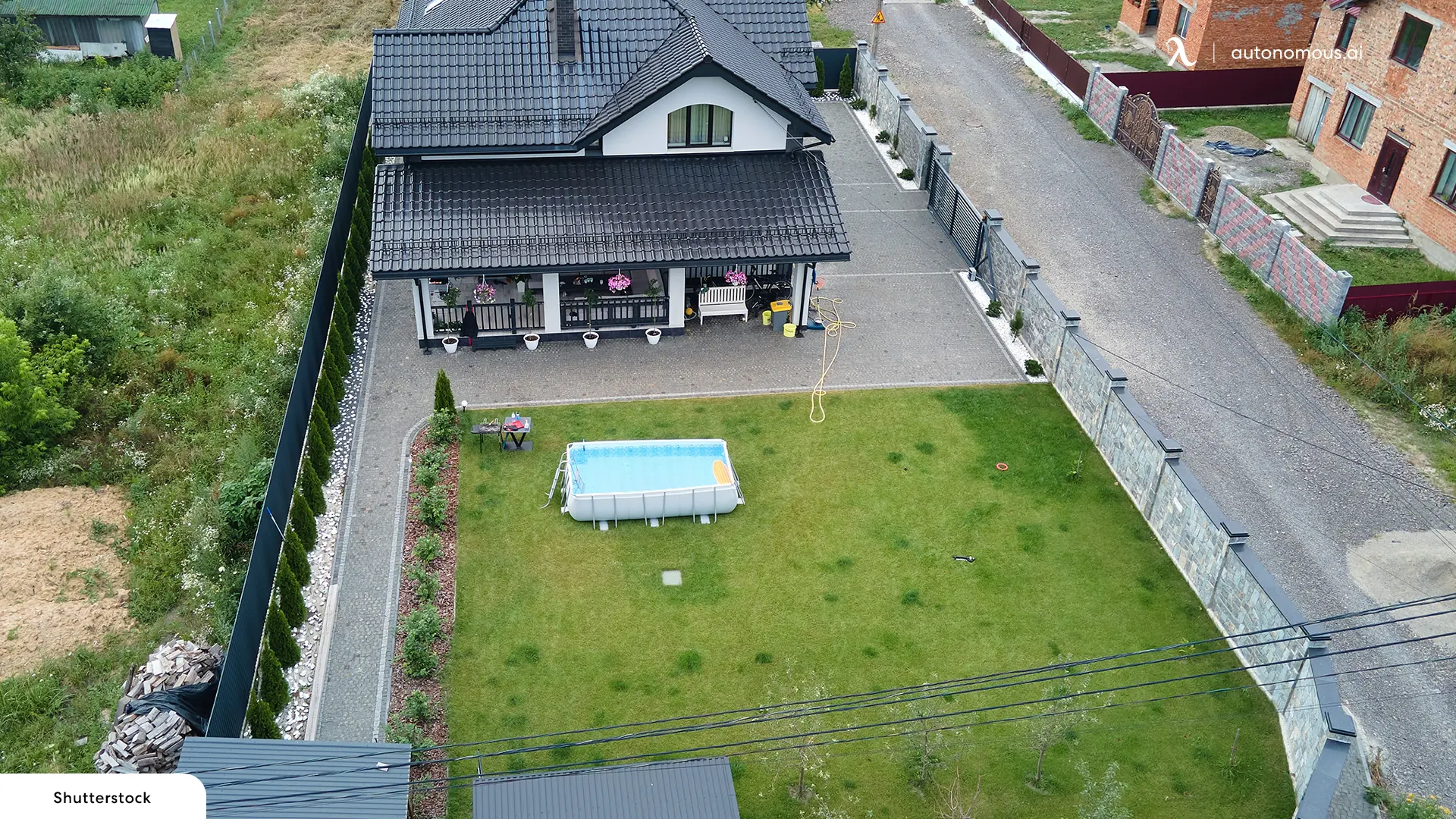 Materials and finishes
Another important thing to think about when planning to build prefab homes in Florida is the materials and finishes needed for a perfect rental unit.  
Prefab homes typically consist of lightweight materials such as steel or aluminum, which are easy to transport and assemble. However, you can also choose to finish the exterior and interior of the unit with traditional materials such as wood, brick, or stucco. 
Furthermore, consider the overall looks you want to achieve with your backyard shed house, and choose quality materials that will complement your current home or property. You will also want to choose durable and maintainable materials and extra features such as insulation, windows, or roofing. 
Amenities and features
Evaluate the amenities and features you want in your prefab ADU in Florida. Some options include a kitchen, laundry facility, heating, air conditioning, or outdoor space. Additionally, there are also features such as energy-efficient appliances or sustainable materials to make your modular house more eco-friendly. 
Step 5: Get an Already Developed ADU
If you want to avoid the hassle of finding a design and choosing what to include in your modular homes, take a look at these three options that can suit all your needs. 
Autonomous WorkPod Lite
First and foremost, for any ADU to qualify and make it onto the list of Perfect Outdoor Office Sheds, it needs to be built to last through the hottest, coldest, windiest, and wettest of seasons. Just like the WorkPod and StudioPod, the latest ADU offering from Autonomous is all weather proof and will protect you from the elements all year round.
WorkPod Lite's prefabricated foundation is expertly crafted out of solid steel framing, 2 layers of plywood, honeycomb paper, bitume, housewrap and vinyl. Vigorously tested and quality checked across multiple checkpoints during production, WorkPod Lite can withstand some of the harshest conditions.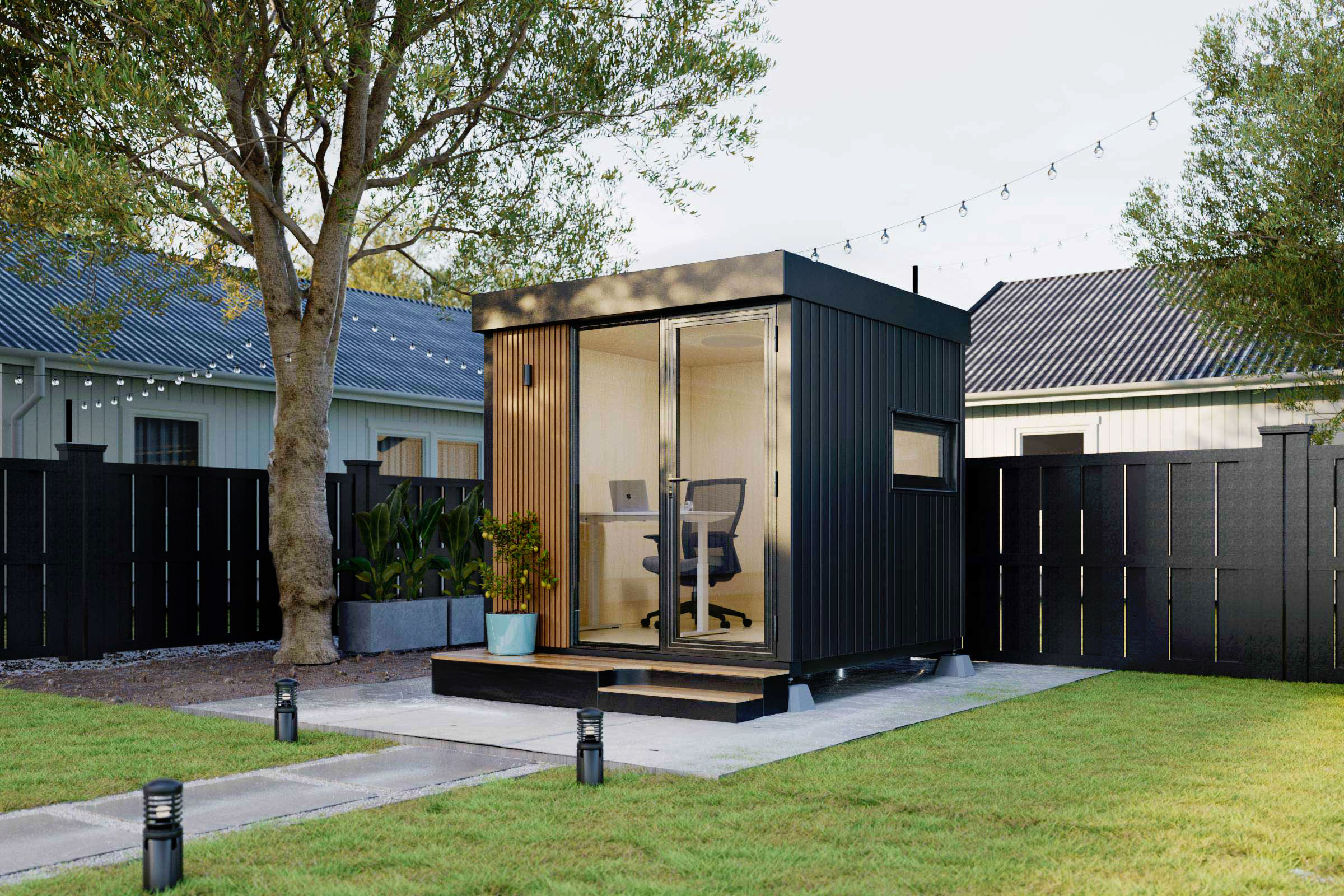 Dimension
8.7 W x 8.12 L x 9.3 H inches
Material
Window and door: powder-coated aluminum, 5/16-inch tempered glass
Siding: plywood 1/2-inch, steel frame, honeycomb paper, plywood 3/8-inch, bitume, housewrap, vinyl siding
Roof: metal roofing
Floor: plywood
Balcony and Pedestal: steel frame and wood plastic composite
Pedestal
24 W x 103 L x 9 H inches
Electrical devices
RCB, Wall outlet, Ceiling light switch, Ceiling light, Wall light, Ethernet wall port, 66ft power cable with 2 connectors
Weight capacity
2.3 tons (including Pod body)
Floorspace
80 square feet
Ceiling height
7.3-inch
Autonomous StudioPod
The StudioPod offers everything you need for living, working, and playing in one convenient setup. Its built-in closet, desk, bookshelf, and TV stand provide plenty of storage and workspace, while the foldable coffee table and the convertible sofa bed allow you to relax and unwind. With it, you can easily transition between activities and make the most of your space.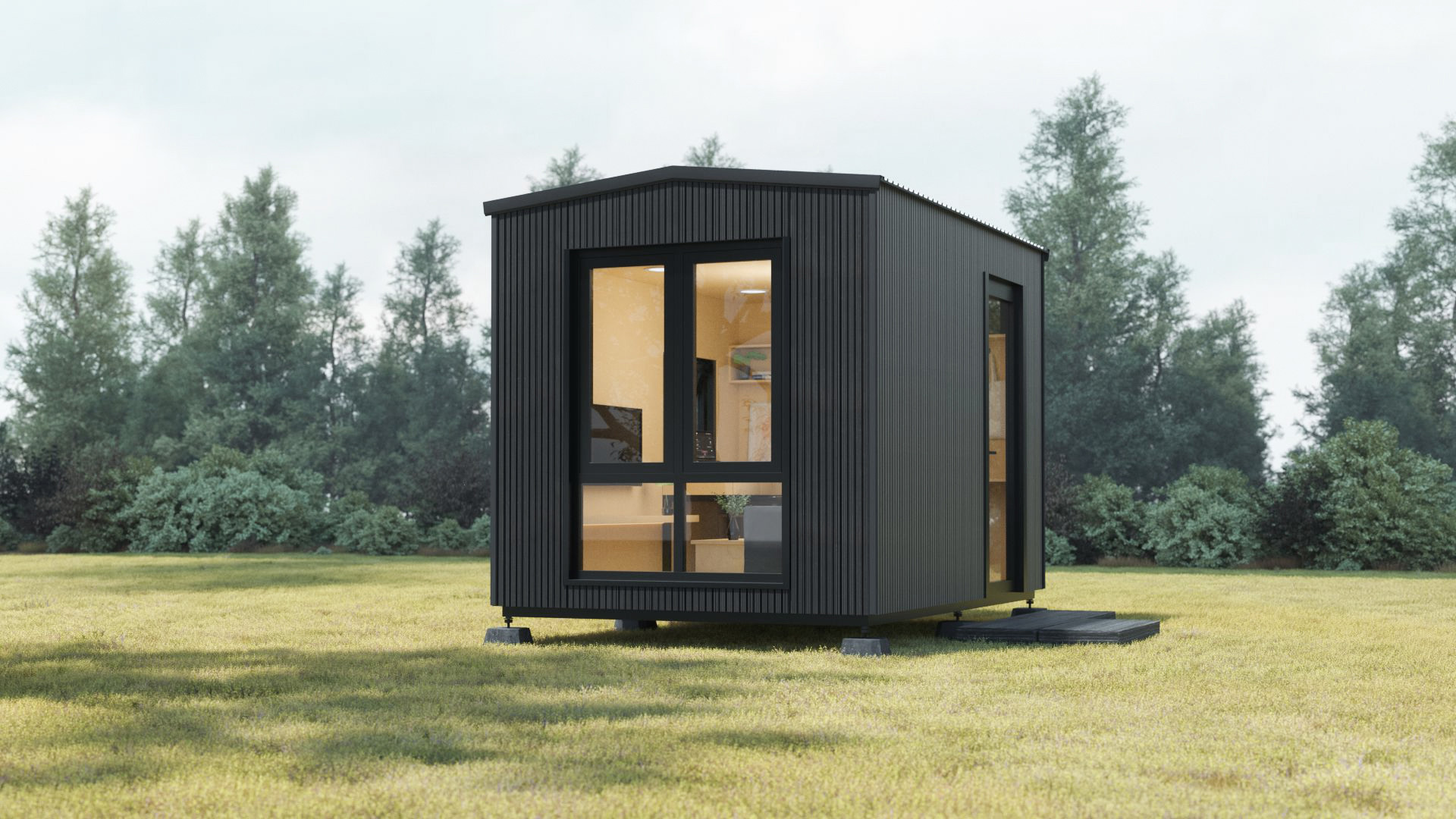 Dimension
8'4"W x 12'6"L x 9'10"H
Floorspace
105 square feet
Ceiling height
7'3"
Weight capacity
2.9 tons
Pedestal
18"W x 43"L x 7"
Window & door material
Powder-coated aluminum,  5/16" tempered glass
Material
Siding: plywood 1/2", steel frame, honeycomb paper, plywood 3/8", bitume, housewrap, vinyl siding
Roof: roof shingles
Floor: plywood
Pedestal: steel frame & wood plastic composite
Electrical devices
RCB, Wall outlet, Ceiling light switch, Ceiling light, Ventilator switch, Ventilator, Ethernet wall port, 66ft power cable with 2 connectors
Include
Optional: Cabinet, Desk, Small & Big Bookshelf, TV Shelf, Foldable Sofa Table, Convertible Sofa Bed. Always included: Electrical Cabinet
Power input
Maximum voltage : 110V AC (US standard)
Maximum current : 25A
Maximum power dissipation : 2750W
Autonomous WorkPod
With your office pod, you have everything you need to be productive and have fun. Get ready to tackle your next project, or let your creativity flow. The SmartDesk Connect and ErgoChair Plus provide an ergonomic workspace, and the anti-fatigue mat ensures your feet stay comfortable while standing. 
Dimension
8'6''W x  11'9''L x 11'H
Ceiling height
6'10'' to 9'4''
Window material
Wooden frame, 5/16" tempered glass
Door material
Anodized aluminum frame,  5/16" tempered glass
Material
Siding: bitumen, housewrap, vinyl silding
Roof: bitumen, housewrap, shingles roof
Floor: plywood
Balcony: composite wood
Include
Optional: SmartDesk Connect, ErgoChair Pro+, Dual Monitor Arm, Cable Tray, Steel Cabinet, Anti-Fatigue Mat. Always included: Electrical Cabinet & Bookshelf
Floorspace
98 square feet
Capacity
2.9 tons
Step 6: Prepare Your Property for the ADU
Before the firm delivers and assembles your small backyard shed, you must prepare your property for the unit, including grading the site, installing utilities, or building a foundation. 
Grading
This process levels and prepares the ground for construction and typically involves eliminating or adding soil to make a stable and level surface. If your land is sloped or bumpy, you may need to grade the site and make a level foundation. 
Utilities
Depending on the location of your ADU, you may need to install utilities such as electricity, water, and sewage, which involves connecting to existing amenities or installing new ones. 
Foundation
The foundation of your prefabricated home is the base on which it will stand. However, the foundation type can depend on the size and location of your ADU and the zoning regulations or local building codes. You can build Florida modular homes on different bases, including concrete slabs, piers, or a crawlspace. 
Step 7: Assemble and Finish Your ADU
Once your property is prepared, and your prefab ADU has been delivered, it is time to assemble and finish the unit. The exact process will depend on your chosen manufacturer and the type of modular homes in Florida you are building. However, the process will generally involve assembling the prefab pieces on-site and installing additional features or finishes. 
Assembling the prefab pieces
The prefab pieces of your ADU will typically be delivered to your property in a flat-pack format, which means they will be disassembled and packaged for transport. Therefore, the manufacturer will typically provide detailed instructions for assembling the pieces, but you may also need to hire a contractor or builder to assist with the assembly process.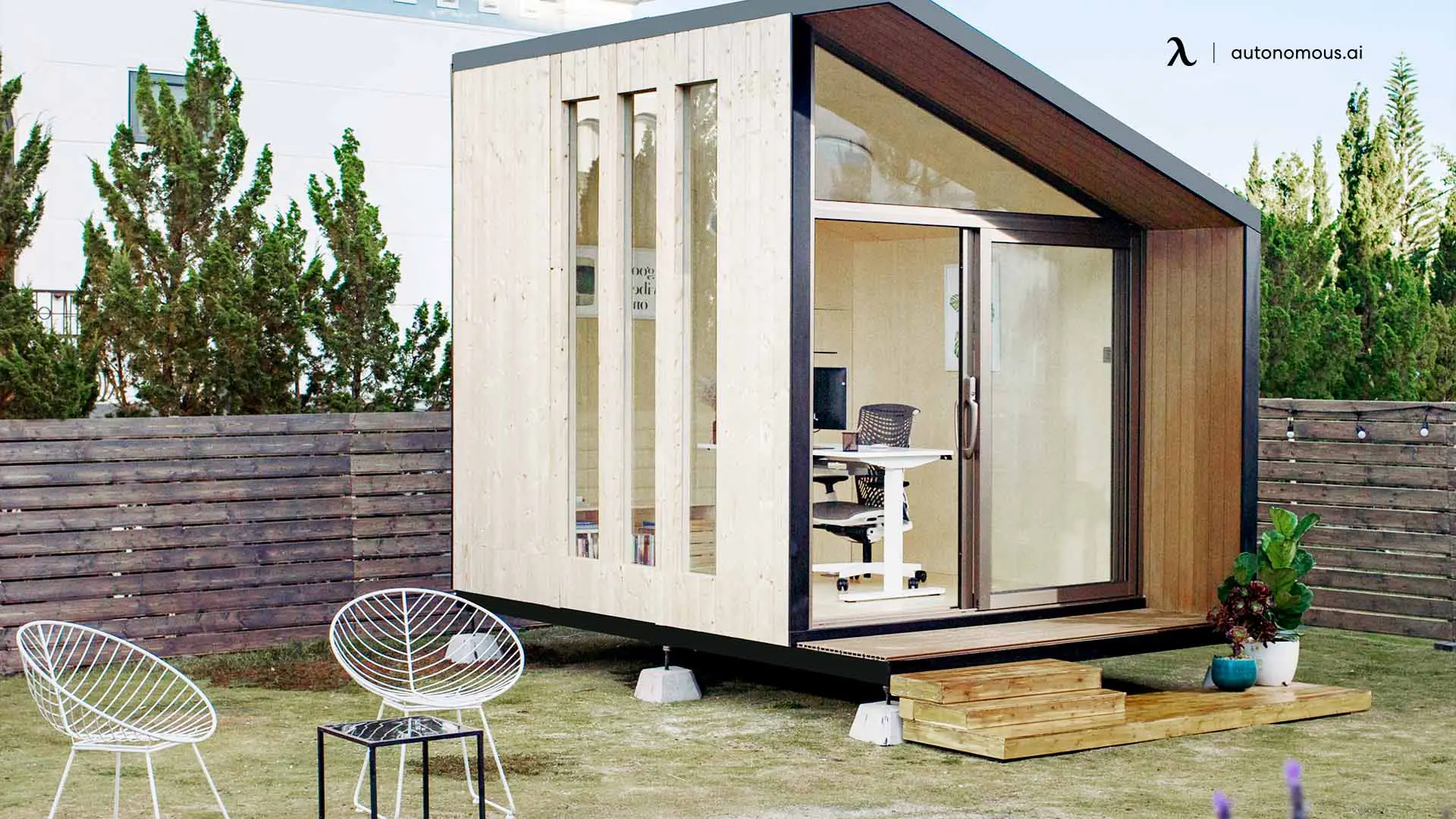 Installing finishes and features
Once the outdoor office shed pieces are assembled, you will need to install different finishes or components, which includes installing windows, doors, roofing, and any interior finishes such as flooring, walls, and fixtures. You may also need to install utilities such as electricity, plumbing, heating, and air conditioning. 
Suppose you have chosen to finish the exterior and interior of your ADU with traditional materials such as wood or brick. In that case, you will typically do this after assembling the prefab pieces. 
Constructing and finishing your prefab ADU can be a complex and time-consuming process. Regardless, you can create a functional and attractive living space with careful planning and attention to detail. Be sure to follow all manufacturer instructions and adhere to local building codes or regulations to ensure a safe and successful project. 
Step 8: Landscape and Add Outdoor Features
After your ADU is fully assembled and finished, think about your landscaping and adding outdoor features to enhance the appearance and functionality of the unit. Some options include a patio, a deck, or a fence. Also, add plants or other landscaping elements to create a welcoming and attractive outdoor space. 
Step 9: Rent or Sell Prefab Homes in Florida
Once your prefab ADU is complete, you have several options for how to use it. You may choose to rent out the unit to generate additional income, or you may decide to use it as an in-law suite or home office.  
To rent out your home office shed, you must entertain factors such as the local rental market, the demand for prefabricated homes in Florida, and legal and financial concerns. You will also need to decide on a rental rate and assess necessary repairs or maintenance. Alternatively, you may sell the ADU as a separate property.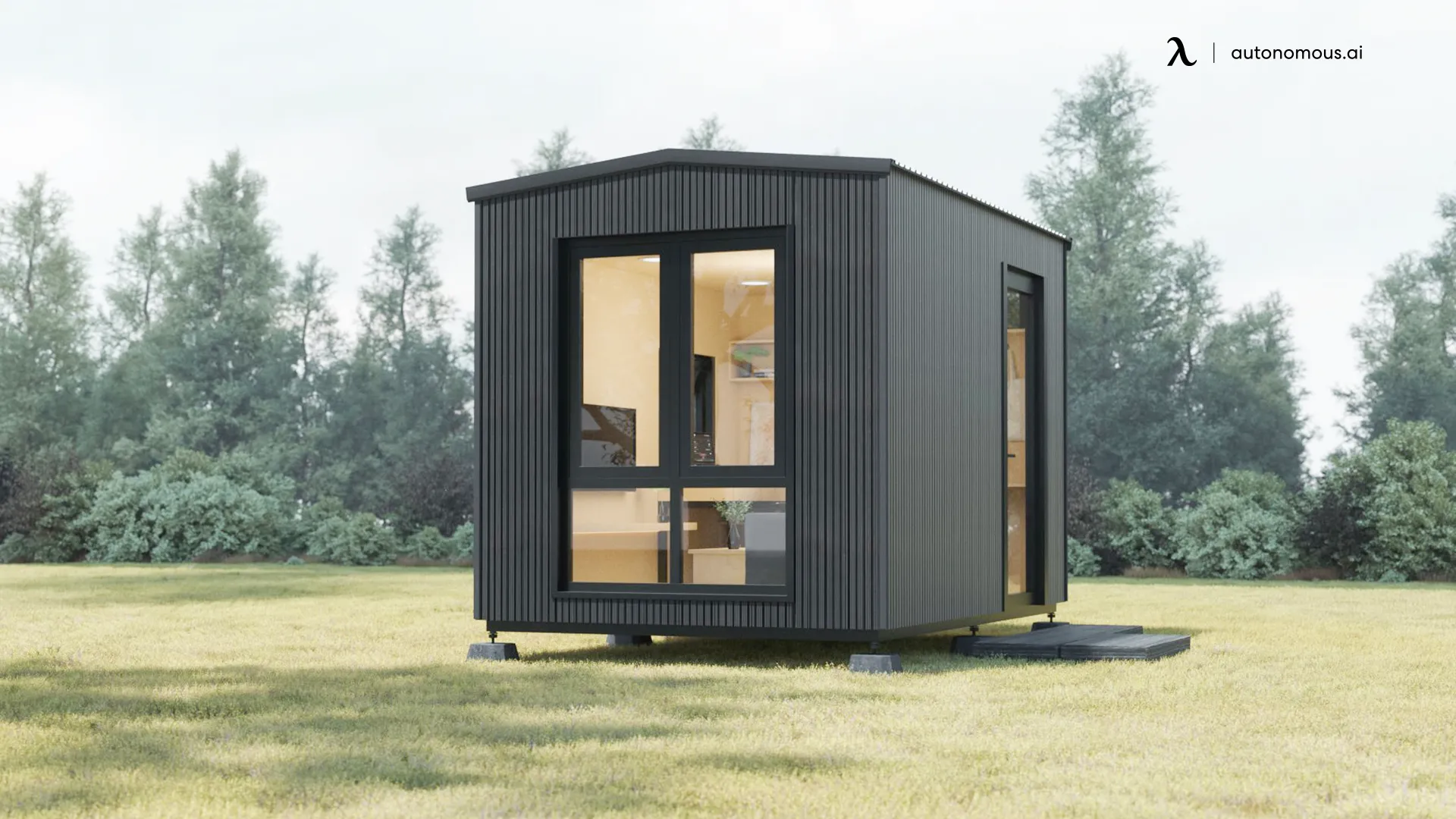 Final Thoughts
Building a prefab ADU in Florida can be a cost-effective and efficient way to add additional living space to your property. By following these steps and considering your ADU's design, layout, and functionality, you can create a practical and inviting living space that meets your needs and adds value to your property.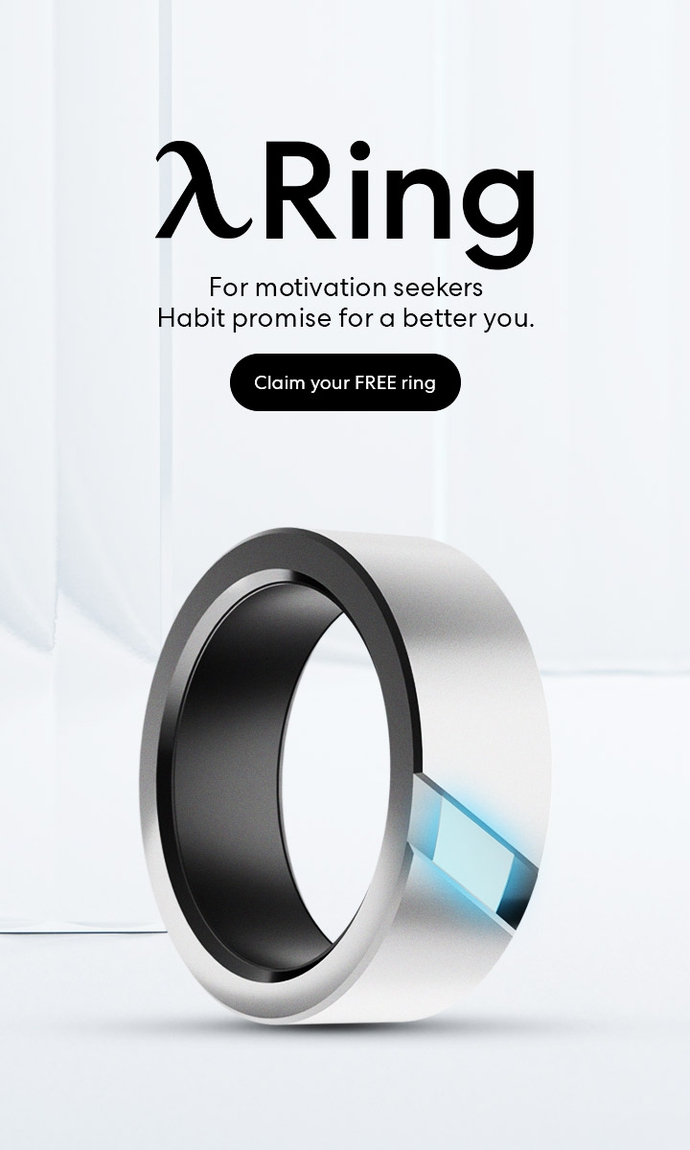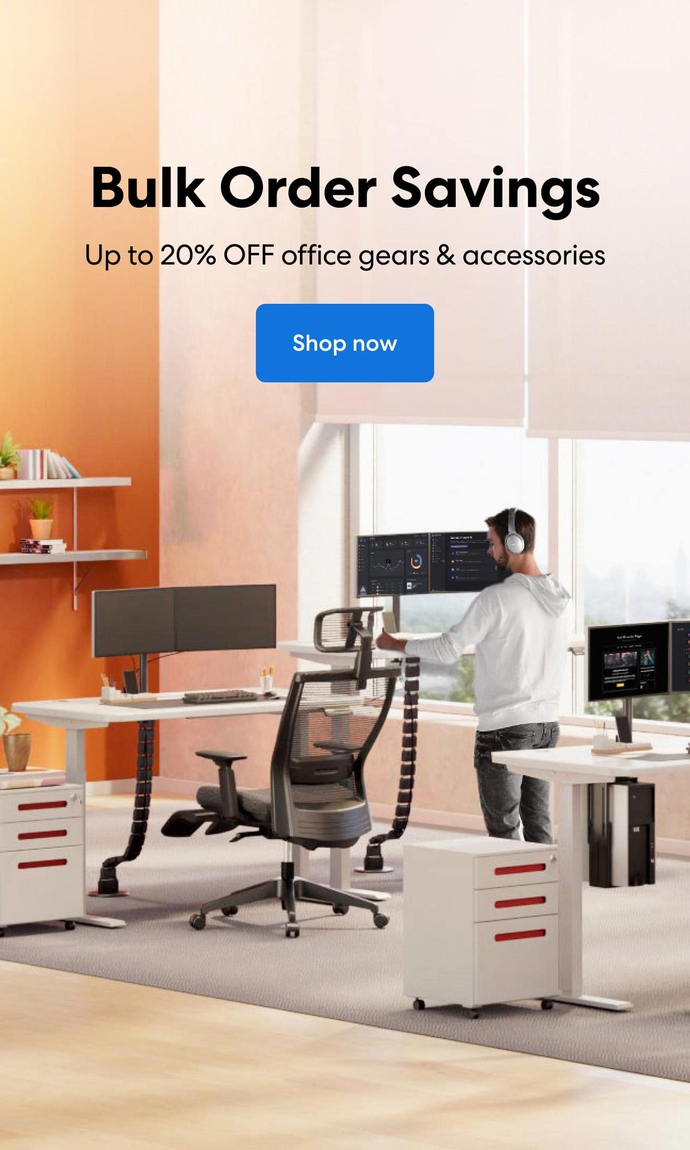 Subcribe newsletter and get $100 OFF.
Receive product updates, special offers, ergo tips, and inspiration form our team.