Having an open backyard space in your home is indeed a blessing. It could be your little haven to have a nice breath of fresh air, a refreshing evening stroll, or even a place where kids can play and have some fun without ever leaving the four safe walls of the home. And especially with the pandemic, most of us realized the importance of our homes, and if it is one with a small home shed or even a tiny home garden, then you indeed found it much better to deal with the stress of confined walls. 
Whether you have an open backyard space, a wooden pod for garden, or even an old-style backyard room, several tiny house shed plans can benefit your home. This article will cover some tiny home shed ideas that work for any space.
An Office Shed
While there are a bunch of things to do and several productive small shed ideas which give the desired results with a tiny space, there is something crucial you can do with your office shed. Yes, we are talking about a tiny home office shed. Imagine having a private workspace right from the comfort of your home but not having to worry about mixing work and personal life.
For remote workers having a home office is mandatory, but not most of us are blessed with a separate room for our home office. Hence this is something that can be done with your shed. You can also purchase an office pod and place it in your backyard. Office pods such as an Autonomous pod come equipped with all the facilities such as office furniture, power supplies, insulation, and a proper setup of windows and doors.
A Prefab Pod
Mostly used for a prefab office setup, a prefab pod is a semi-permanent pod that can move when needed. It is a portable room that can be carried from place to place. Such pods are used for industrial and commercial office spaces where one must move a lot for work needs.
For people who have backyard space but don't want to invest in permanent changes as they are required to move a lot, a prefab office pod is a best and safest investment.
Privacy Pod
Do you need a home office or a music room? Or are you looking for a place to meditate or a study room where the noise from the surroundings doesn't disturb you? It is hard to find a private work or study corner at home, especially when you live in a big family. A privacy pod is a simple small home shed that works in such cases. Rather than ongoing construction and permanent changes, soundproofing the pod and covering it, so no one peeks inside, a privacy pod comes with all the features.
It is soundproof and has opaque walls so no one can see inside. Another huge benefit of this pod type is that it can be used as an indoor office pod because you can get a separate focused corner even in the busiest of rooms.
Wood Shed
The most common and versatile material for a garden shed is wood, which has a long history of use. Because wood is a natural material, wooden sheds are reasonably durable and mix well with their environment. Although wood may distort over time, there are several treatments you can use to take care of your garden shed. Most roofs are covered in felt, but some have shingles that look like tiles.
Gable Sheds
Since gable sheds are the most popular ones to purchase, you will have a wide selection. The gently sloping roof that peaks in the middle of the unit and the lovely crest on top are features that homeowners adore. No matter what kind of home you have, it will look wonderful on any property because it is a traditional shape.
Container Shed
Office containers are a popular concept in the modern world because, with the common work life of today, there is a lot of movement involved. A container shed is useful because it is portable and has many facilities. You can have a large space to set up your office at one end or do however you please. Containers also have metallic walls, so they are sturdy and durable. The roof is, however, not strong enough to bear the heavy rain or snowfall. Another limitation with a small container home shed is that you might need to install insulation and make changes to get the best shed all year round.
Resin Sheds
You have seen wooden or metal small shed house interior ideas, but a resin shed is something unique. As unique as it is, it's also budget-friendly and much more useful. The multi-wall resin panels are made to withstand severe weather. It has a metal-reinforced roof, so your possessions will be shielded from UV rays and water damage. Additionally, the floors made of reinforced resin won't give way under the weight of your lawnmower.
Additionally, these home office sheds have ventilation that is already built-in, so you won't have to worry about the stuff smelling musty over time.
Saltbox Shed
If you want your shed to be painted to look like a little house and love the look of it matching your current home, the saltbox shed is a perfect option. Given that it may be easily scaled up or down due to its design, it is perfect for various applications. Building saltbox sheds on their property as playhouses for their kids is a popular choice among homeowners who believe the structures to be both aesthetically pleasing and practical.
Glass Sheds
Glass or glass outdoor sheds represent luxury and durability when it comes to attractive designs. Though these types of sheds are not suitable in the long run as they may not be able to withstand harsh weather conditions such as heavy rain and snowfall. But for people looking for a luxurious idea for their outdoors, and if the temperature conditions in your area are moderate all year round, glass sheds can be useful.
Gambrel Shed Style
A Gambrel-style shed is highly popular since it has a lot of headroom inside because of the roof's steep pitch. This additional room makes it simple to add a loft or an attic to the shed, providing you with more storage space without taking away from the necessary usable space. If you want to park your car or have a workshop in your shed, this style of shed is perfect because it will provide you with lots of space without making you feel crowded.
Video ads for product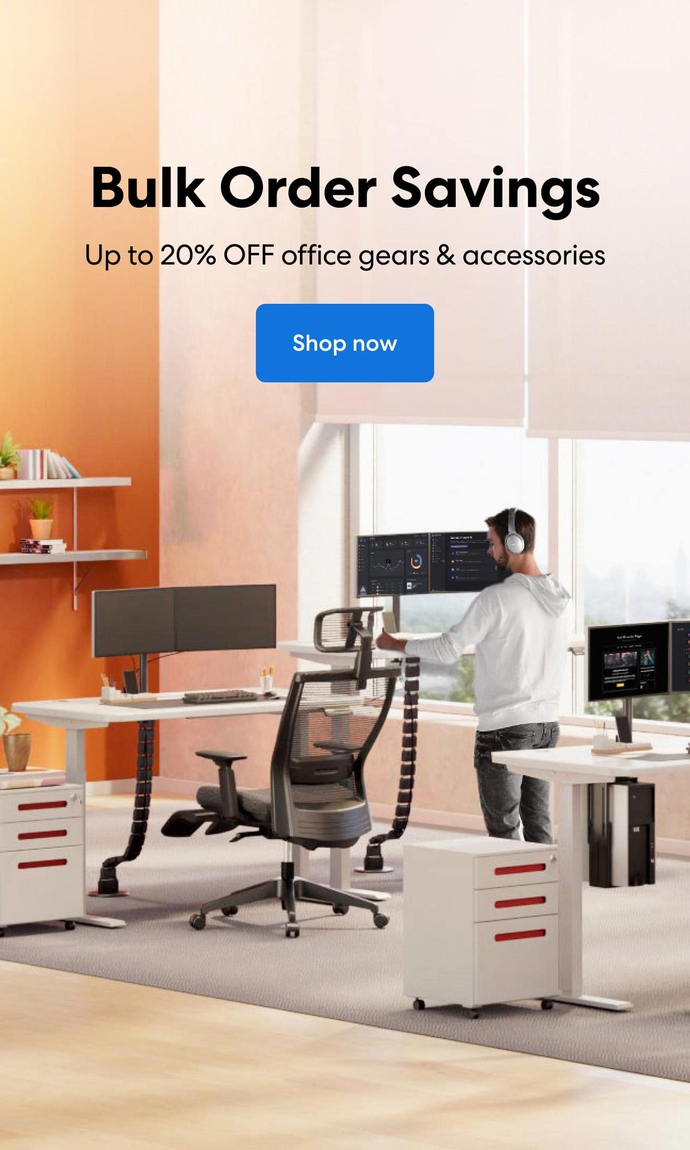 Subcribe newsletter and get $100 OFF.
Receive product updates, special offers, ergo tips, and inspiration form our team.