Workplace Inspiration
20+ Adorable Shed Interior Ideas for Your Backyard Escape

Autonomous
|
Jan 11, 2023
3,517 Views
A she-shed is the ideal answer for anyone who lives in a small area with limited space or wants their own little backyard escape. These sheds are modest outdoor storage sheds or structures that have been turned into livable areas, like a home office or an art studio (some of them can even be used as guest houses or granny flats). 
Make your she-shed into your ideal reading nook by adding a lovely bookshelf or use it to store and organize your gardening tools so you can easily create a backyard retreat. Here are some garden shed interior ideas you can consider to improve your garden shed interiors.
20+ Adorable Shed Interior Ideas You'll Love
1. Study Space
Why not designate a spot in the garden as your own "working from home" area if it's difficult to find serenity indoors? Set up a small desk and chair with a multipurpose cart as storage. You'll need an electrical or internet source for your prefab office backyard shed if you want to plug in a laptop or printer. 
The Autonomous home work pod is the best pod for this. As an alternative, take advantage of a technology-free area. 
2. Garden House
Your prefab ADU units should be a getaway from your routine, allowing you to momentarily forget about your worries. Put pleasant décor items in your shed to create a peaceful, stress-free atmosphere. Pick comfortable chairs and put up artwork that makes you smile for beautiful garden shed interiors.
3. Faux Fireplace Shed Interior Ideas
It is not always necessary to have a functioning fireplace in a small shed. Even while it's theoretically possible, installing one can be costly and time-consuming. However, a fake fireplace made of multiple lovely candles can provide the same comfortable effect as a real fireplace, making it one of the best garden shed interior ideas. 
4. Herb Garden Accent
Installing one of these simple vertical herb gardens is the ideal space-saving alternative if you don't want to dedicate your entire garden shed interior to planting. Your own can be created by adding pockets to a length of weed barrier and suspending it from a copper pipe. It can be used as green decor by being placed on the side of your she-shed. 
5. Ultimate Potting Shed
Transform your shed into the ideal potting shed with this garden shed interior design. Include lots of plants, garden equipment, and a beautiful seating space outside. Build a table to hold additional soil and provide space to pot plants and tend seedlings inside where you can arrange all of your garden tools. You need this studio shed kit if you take gardening seriously.
6. Cozy Reading Nook
To transform your shed into the ideal resting haven, look at this shed's interior design. You should gather all the pillows and blankets you own and make the coziest nook you can. A comfortable nook can be used for a range of activities, such as curling up with a good book and a hot cup of tea or taking an uninterrupted nap.
7. Natural Décor Shed Interior Designs
This garden shed interior idea seems like it belongs in a storybook. Use natural decor items, such as a ton of dried flowers, to create a similarly dreamlike vibe in your shed. To make the area even more aesthetically appealing, use natural materials and textures. 
8. Rustic Retreat
Interior designers and DIYs prefer the rustic design aesthetic because it's elegant and stylish despite being affordable and natural. Rustic style is worn-in, rough, and informal. Use a rustic aesthetic throughout your she-shed by using a lot of organic materials, colors, and vintage decor items. Look through the thrift shops in your area to find interesting items. 
9. Mini Vacation Home
You can create a truly stunning retreat just a few feet from your home with modern furniture, vegetation, and intriguing accent pieces. The interior of this shed is a lounge, while the exterior is a dining area. 
Serve a farm-to-table lunch outside to all of your guests by adding a vegetable garden and chicken coop. This is a great shed interior design if you want a little getaway from your home without spending money.
10. Rounded Roof Shed
Instead of a conventional wooden shed, opt for a plastic pod with a rounded roof for a more mid-century modern appearance. These are smaller than other she-sheds, but they have a unique appearance, so depending on how you plan to use your shed, you may need to be inventive with your furniture and accent items. 
11. Sewing Shed Interior Ideas
Convert your old shed into a lovely craft room if sewing or crafting is one of your interests (or is something you'd like to get into). A sewing or craft shed is a fantastic inside shed idea if your main home is too small for a large craft area like this one. You'll be able to concentrate on your work because going outside to your she-shed will feel like going into a different world. 
12. Outdoor Lounge
Next to your storage shed, build a simple wooden deck to make a comfortable outdoor living area. Increase the number of seating areas, and light the area with candles or twinkle lights for a calm atmosphere. Invite your loved ones over for a laid-back evening under the stars when the weather is good.
13. Pink Palace
Pink is a soothing yet lively color that is often associated with love. Some interior designers now view light pink as a neutral color due to its prominence in the field. Include it in your garden shed interior designs so that as soon as you open the door, you feel instantly at ease. 
If pink isn't your favorite, think about going with a different color, such as sage green or sky blue, to maintain the monochromatic effect. 
14. Reclaimed Wood Shed
Without the correct decorations, some prefabricated she-shelters may begin to look a little too generic and typical. Build your own shed if you want a one-of-a-kind structure. Look through reuse and secondhand shops to find the lumber, doors, and windows you need to start building the shed. 
If you're not a DIY person, you may even hire a professional to complete the task and follow your garden shed interior designs for you.
15. Home Gym Conversion
Create your very own home gym by converting a storage shed. You can fill it with weights and cardio machines or choose a more tranquil home gym with yoga mats, a diffuser for essential oils, and lots of space for stretching. 
Essentially, you can perform your exercise routine outside and then come back to your shed for stretching and recovery if there isn't enough room inside. 
16. Tucked Away Shed Interior Ideas
Place your woman shed in a yard corner and surround it with an enchanted, lush garden. To give your shed an even more enchanted look, add a natural stone walk to the door. Use the shed as a greenhouse, potting shed, or relaxing hideaway. 
17. Boho Style Interior
Your storage shed can feel even more like your own private paradise with the right interior design. As for a tranquil and pleasant atmosphere, decorate it with objects that are boho-inspired. 
18. Hostess Inside Shed Ideas
Do you enjoy having company over? You should choose a she-shed with lots of seating options. Here, you can entertain guests for formal meals, invite them over for a craft night, or just relax by yourself. 
19. Shed Bar and Lounge
Who wouldn't want their own garden transformed into a tiny cocktail bar? Add a bar to your shed, and furnish it with inviting chairs and creative decor after which you can offer wonderful cocktails to your visitors and to yourself. Even individuals who don't drink can be given non-alcoholic drinks.
20. Victorian Vibe
To give your she-shed a beautiful Victorian look, choose luxurious furnishings and décor. Victorian style encourages you to embrace your inner aristocrat, and it's cozy and romantic. 
21. Stunning Sanctuary
Create your own personal sanctuary by decorating it with warm candles and tons of soft blankets. You won't want to leave ever! 
22. Flower Boxes
You don't have to leave your she-shed in its current state just because it is simple and small. Use old window frames to make faux windows by following an artist's model (find them in antique stores). Install flower boxes underneath them to create the look of a traditional cottage, and grow your own flowers. 
23. Tidy Workspace Shed Interior Designs
Convert your DIY backyard shed by Autonomous into a beautifully arranged workspace where your output will soar. She-sheds are the perfect home offices for people who work from home, as they offer a place to get away from distractions like a sink full of dirty dishes. 
How to Save Time and Money Building Your Shed
Most homeowners spend between $1,767 and $9,567 on a she-shed project, which has an average cost of $3,634 to build. This vast price range varies depending on the materials used, how you want to use the storage shed, if utilities are needed, and how much décor you want to add to make it feel like your home away from home. 
Are Shed Kits Worth It?
We fully understand the lure of DIY backyard office shed kits, which for a wonderful price guarantee the watertight storage that a brand-new shed will provide. The idea seems fantastic on the surface: with a little effort, you can save a ton of money, but are these studio cabin kits worth it? 
The majority of studio shed kits come with essential building supplies and a set of easy instructions. By handling every task yourself, the plan is to save money on labor, and a DIY backyard shed definitely does so. 
A DIY shed can typically be built without the need for many special tools. The only tools required for assembly, if you buy an accessory dwelling unit kit with everything precut, are a hammer, drill, and a screwdriver. You'll probably need a few extra tools, such as circular saws and a few other electric tools if you're following online instructions.
Don't Have a Shed? Buy a Prefab Shed
Ordering a DIY shed is almost as simple as ordering pizza. Just place an online order for a shed. Either fully assembled or as a kit for you to build yourself, your prefab studio shed will be delivered to your home. To have the installation done for you, you can also hire a contractor. 
You can either choose a ready-made shed design or customize your prefabricated shed depending on where you purchase it. Here at Autonomous, we offer various studio cabin kits to fit your liking. 
When to Hire a Professional
Hire a pro to create your she-shed if you're not confident using tools or building items. Leave the hard labor to a pro and leave the hammers, screws, and ladder in the garage. With a broken thumb, you won't get as much enjoyment out of your shed. However, you might enjoy researching shed interior ideas in the meantime. 
As for assistance with landscaping near your she-shed, contact a local landscape expert. They may provide personalized design plans that will make your shed fit in with the landscape and make it an eye-catching focal point. 
Conclusion
Your shed should be a joyful backyard escape, whether you transform it into a relaxing spot, an art studio, or an entirely new universe. 
You can either modify the shed that is currently in your backyard, hire a local expert to build one for you, or buy a prefabricated shed. 
Furthermore, it can feel intimidating to design, build, and decorate your own personal shed, but it can also be incredibly liberating. You have the freedom to create something solely for yourself in any way you see fit. 
Yes, it will take some time, effort, and research, but in the end, you will have created something that will bring you more happiness and peace of mind. It will be a worthwhile investment.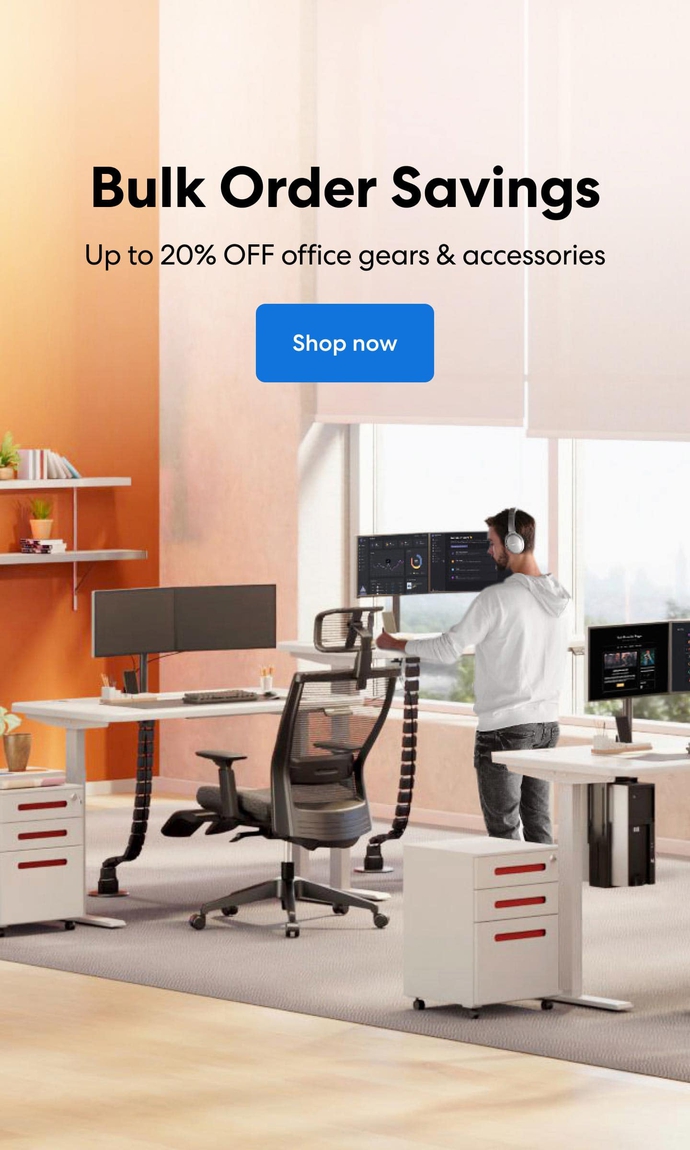 Subcribe newsletter and get $100 OFF.
Receive product updates, special offers, ergo tips, and inspiration form our team.