Workplace Inspiration
9 Inspiring Ideas to DIY Backyard Studio Shed
1,338 Views
Ever since the remote work culture has become common, more and more people are shifting towards WFH. However, not everyone can maintain their focus while staying indoors. So, a backyard shed studio is an easily commutable outdoor remote office for these people. An outdoor shed studio is usually used as a prefab office to help you focus on your tasks in a privately enclosed space.
Since this privacy pod isn't too far from your house, traveling to and from this place is quite convenient for any remote worker. Most people place their studio shed in either their garden or the backyard. Although you can easily find a garden shed studio in the market, it is not possible for everyone to buy it. Therefore, they find the idea of a DIY backyard studio shed more interesting.
The DIY backyard studio shed kit is the most convenient and affordable way to create indoor office pods in your home and add additional space for work. The good part is you can make any sort of customization in your DIY studio shed because you are building everything from scratch.
However, this is not an easy task, and you require a complete guide on the equipment you will need and the procedure you will have to follow to create a DIY backyard studio shed. So, how will you do all that? Here is the answer to all your queries!
We have shared some of the best ideas to add a DIY touch to your backyard shed studio and make it look unique. This article will be helpful for you if you wish to build a backyard studio that is multifunctional and has a unique look. So, stick with us till the end as we explore some unique DIY ways to stylize your backyard studio shed. 
9 Ideas for a DIY Backyard Studio Shed
Here are some ideas that you can get inspiration from to design the backyard shed of your dreams. 
1. Add More Windows
Having room for natural light is always great for lighting up your backyard shed studio. So, add glass windows in your studio shed to get some room for natural light. Doing so will boost your productivity if you use your studio shed as an office pod. And if you are using it as a storage space, adding windows will increase visibility and let you observe what's inside without unlocking the door every time. 
2. Switch Wooden Doors with Glass Doors
Shifting from wooden doors to glass doors is a unique way to adopt the modern shed design. Most manufacturers these days are adding glass doors in their shed studios. You may also take some inspiration from the Autonomous Pod, as it is constructed using one of the latest shed designs and technology. 
3. Put Plants Around Your Studio Shed
A unique way of stylizing your garden shed studio is to put plants around it. Doing so immerses nature into your studio space and promotes a healthy work environment. It also promotes calmness and tranquility, so it will be an ideal addition if you use the shed studio as a prefab office. It will also be a great way of stylizing a garden shed if you are using it for storing your garden supplies. 
4. Add More Lights
Adding more lights is a basic way of increasing visibility in your shed. Although many shed kits come with skylights, it is ideal for adding more lights like floor lamps and LED lights in your shed to increase visibility. Doing so will help improve your focus if you are using this space for office work. 
5. Build a Bonus Bathroom
People mostly use an outdoor shed studio for doing their office tasks remotely; that's why they typically spend around a quarter of their day working in their shed. Leaving the shed for the bathroom during these hours can distract you from your office work, so you will have to go to your house again. So, think of building a bonus bathroom next to your shed to avoid this problem of leaving the workstation for an extended period during work hours. 
6. Paint the Walls with Neutral Colors
There are two possibilities for painting walls in a DIY backyard shed studio; you can either get pre-painted wall panels while constructing your shed or paint the walls yourself. You can paint the walls using neutral colors to adopt the modern minimalistic design. Light colors promote calmness and tranquility in the workspace. It clears your mind and helps you focus on your tasks better. So, using neutral shades can be a great way to give a new look to your DIY backyard studio shed. 
7. Use Light-Colored Furniture
If you plan to use your shed studio as an outdoor office pod, we will suggest you add light-colored furniture to this space. Light-colored furniture goes well with neutral walls and makes your room look more spacious. Since shed studios are usually small, light-colored furniture will make them look larger. In contrast, any dark color will make the space look more compact. 
8. Install Floating Shelves Inside Your Shed
The purpose of building a shed studio is related to different sorts of storage purposes. So, installing some floating shelves is a great way to increase the storage capacity of these rooms. You can place any collectible or important office accessories on these shelves if you are using this space for your office. Otherwise, you can use this space for storing multiple other smaller accessories too. 
9. Extend the Patio on Your Shed's Entrance
Having some additional space for sitting at the entrance is a great way to give you a spot to connect with nature. So, what you can do is extend the pavement on the entrance and place a table and a couple of chairs there. You can use this space to enjoy the weather during the short breaks that you take during work. 
Final Words
Overall, there are multiple ways to stylize a backyard shed studio and create a DIY studio for yourself. The good part about studio sheds is that you can use them for multiple purposes; you may either use them as a wooden pod for a garden or an office pod. So, you should use the relevant ideas for stylizing them the way you like. We hope that this article was insightful for you, and you have gathered some great ideas for stylizing your studio shed today.
Dimension
8'6''W x  11'9''L x 11'H
Ceiling height
6'10'' to 9'4''
Window material
Wooden frame, 5/16" tempered glass
Door material
Anodized aluminum frame,  5/16" tempered glass
Material
Siding: bitumen, housewrap, vinyl silding
Roof: bitumen, housewrap, shingles roof
Floor: plywood
Balcony: composite wood
Include
Optional: SmartDesk Connect, ErgoChair Pro+, Dual Monitor Arm, Cable Tray, Steel Cabinet, Anti-Fatigue Mat. Always included: Electrical Cabinet & Bookshelf
Floorspace
98 square feet
Capacity
2.9 tons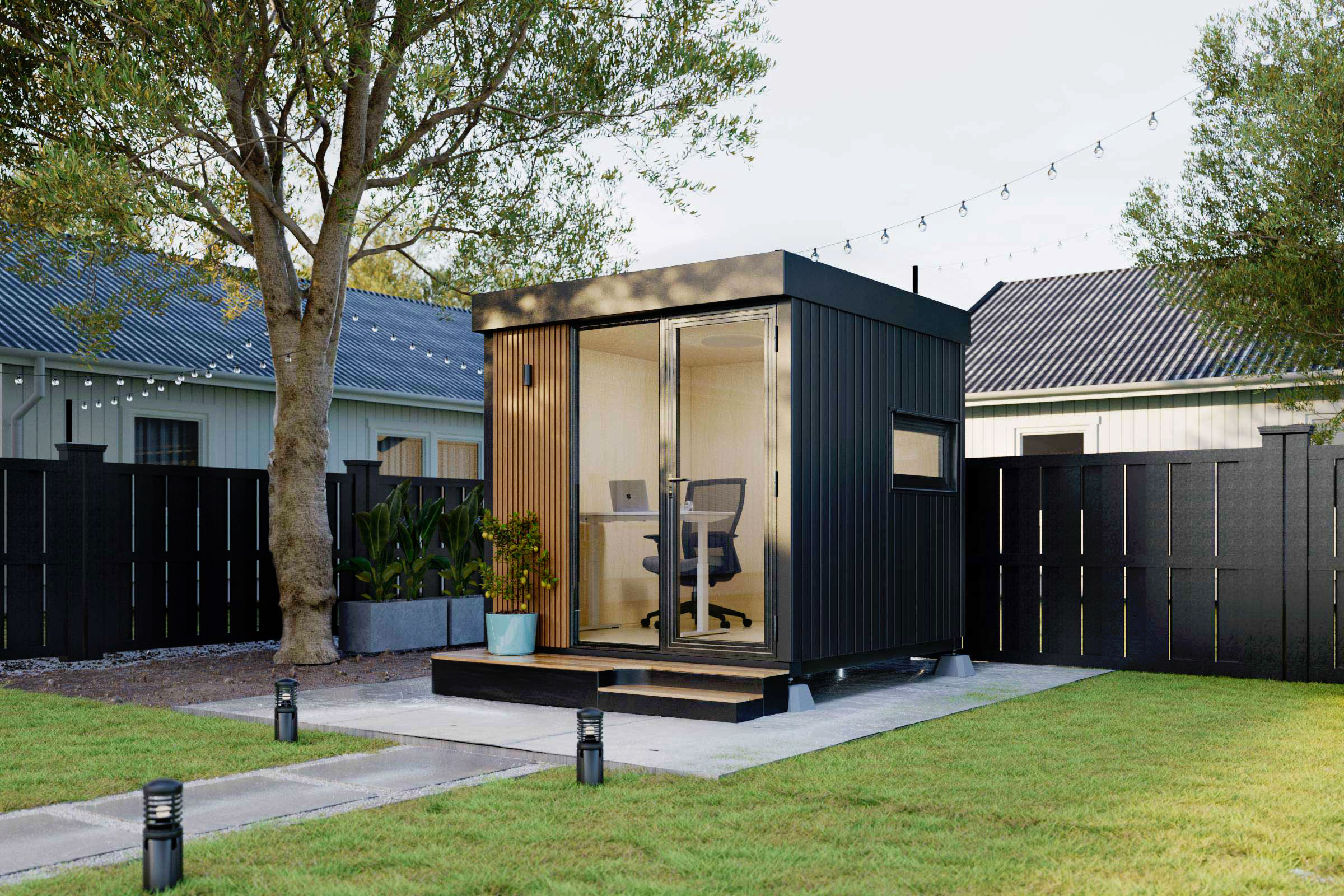 Dimension
8.7 W x 8.12 L x 9.3 H inches
Material
Window and door: powder-coated aluminum, 5/16-inch tempered glass
Siding: plywood 1/2-inch, steel frame, honeycomb paper, plywood 3/8-inch, bitume, housewrap, vinyl siding
Roof: metal roofing
Floor: plywood
Balcony and Pedestal: steel frame and wood plastic composite
Pedestal
24 W x 103 L x 9 H inches
Electrical devices
RCB, Wall outlet, Ceiling light switch, Ceiling light, Wall light, Ethernet wall port, 66ft power cable with 2 connectors
Weight capacity
2.3 tons (including Pod body)
Floorspace
80 square feet
Ceiling height
7.3-inch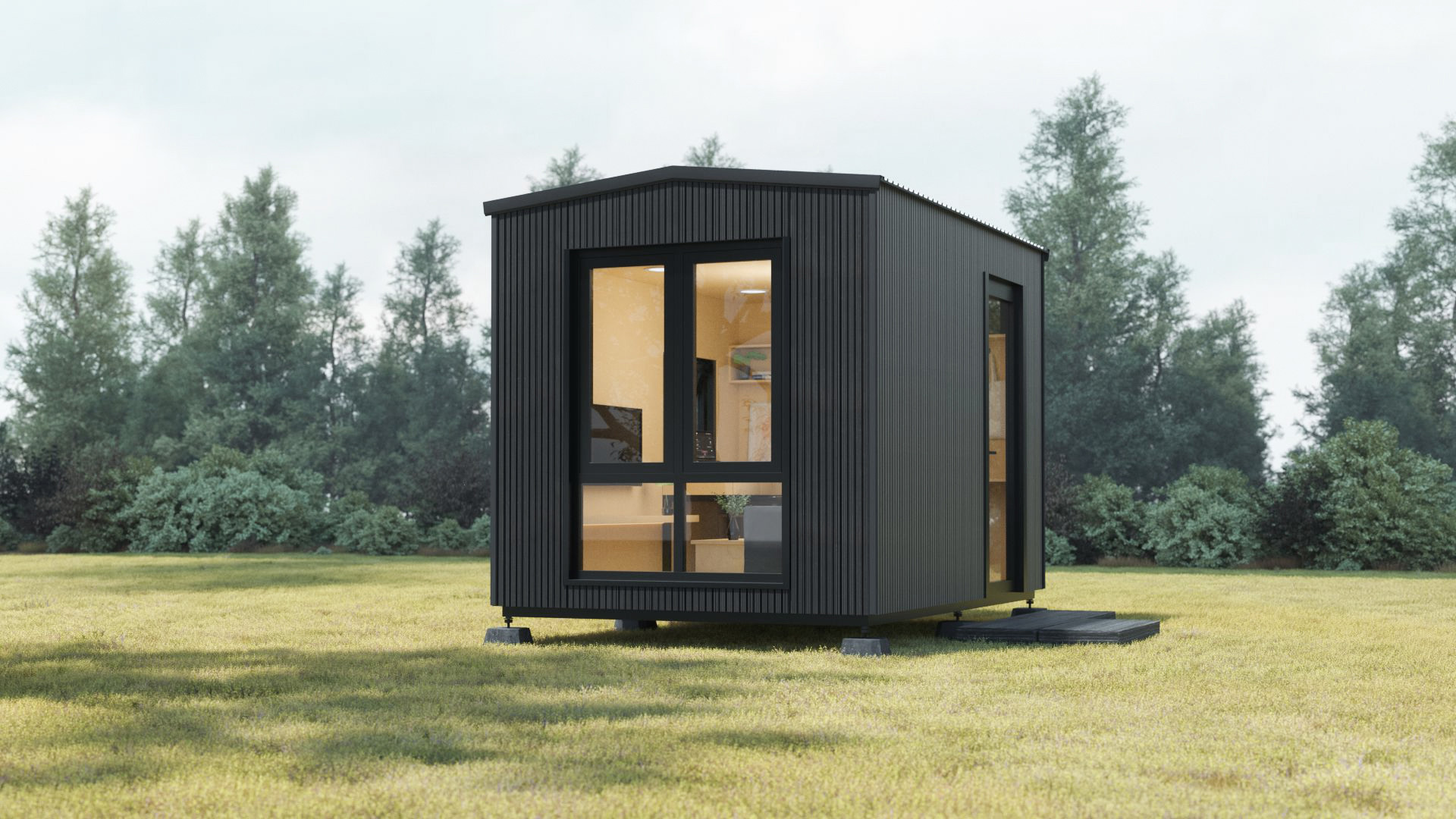 Dimension
8'4"W x 12'6"L x 9'10"H
Floorspace
105 square feet
Ceiling height
7'3"
Weight capacity
2.9 tons
Pedestal
18"W x 43"L x 7"
Window & door material
Powder-coated aluminum,  5/16" tempered glass
Material
Siding: plywood 1/2", steel frame, honeycomb paper, plywood 3/8", bitume, housewrap, vinyl siding
Roof: roof shingles
Floor: plywood
Pedestal: steel frame & wood plastic composite
Electrical devices
RCB, Wall outlet, Ceiling light switch, Ceiling light, Ventilator switch, Ventilator, Ethernet wall port, 66ft power cable with 2 connectors
Include
Optional: Cabinet, Desk, Small & Big Bookshelf, TV Shelf, Foldable Sofa Table, Convertible Sofa Bed. Always included: Electrical Cabinet
Power input
Maximum voltage : 110V AC (US standard)
Maximum current : 25A
Maximum power dissipation : 2750W
Subcribe newsletter and get $100 OFF.
Receive product updates, special offers, ergo tips, and inspiration form our team.
WRITTEN BYAutonomous
We build office products to help you work smarter.