Workplace Inspiration
10 Mobile Office Pods for Indoor & Outdoor Home Offices

Autonomous
|
Nov 19, 2022
2,960 Views
If you work from home, holding yourself accountable for your productivity and work habits is one of the most important parts of a remote professional ethic. Having an optimized, professional, distraction-free home office is one of the key essentials to forming good, long-lasting habits in the workplace that will lead you to long-term productivity and success. 
But how do you balance rest and productivity effectively if you work from home? Many studies show that working from your couch, bed, or other leisure space hugely contributes to slacking off on work and disrupting your rest periods. This is why prefab accessory dwelling units are the perfect fix for your home office; every professional needs a place for uninterrupted, focused work where you can step in and forget everything except your project. 
That is why we've come up with this list of the best office garden sheds for you — constructible office sheds that you can set up right in your backyard for a distraction-free, zen focus work experience. (Or check out our best backyard office kits for a budget.) 
Best Mobile Office Pods for Remote Work in 2022
1. Autonomous StudioPod
This contemporary ADU takes only a couple of days of assembly before it's ready for use as your own mobile garden office right within your backyard. The StudioPod is fully furnished and includes everything you need for a productive workplace, from a spacious desk to an electrical cabinet, as well as living essentials such as a TV stand and a sofa bed so you don't miss out on those power naps that can rejuvenate you during a long work day without requiring you to leave your workspace. 
Dimension
106" W - 155"L x 106.3"H
Material
Exterior: Aluminum layer
Interior: Eco-friendly honeycomb paper
Frame: Steel
Include
A closet, desk, bookshelf, TV stand, a foldable coffee table and convertible sofa bed
Minimum wattage
150W
Lighting
3 color modes
Warranty
1 year
2. Autonomous WorkPod
This WorkPod from Autonomous is another great option to set up a home office in your backyard. The chic contemporary design will be a classy addition to your garden. The floor-to-ceiling windows ensure a full view of nature without any distracting noise, thanks to the Workpod's fully sound-insulated design. 
This is the perfect fit for those who want the minimal experience of a portable office but are afraid the dimensions might feel claustrophobic. 
Dimension
103"W x 142.5"L x 92" - 125.5"H
Material
Exterior: Composite wood
Interior: Plywood wooden frame
Frame: Steel, M300 cement
Include
SmartDesk Pro, ErgoChair Plus, Cable tray, Filing Cabinet, Dual Monitor Arm, Anti-fatigue Mat
Minimum wattage
100W
Weight capacity
2.9 tons
Color
Black, White
Warranty
1 year
3. Thinktanks Compact Office Pod
This amazing CompactPod from ThinkTanks has everything you could possibly need in an optimal workspace, plus built-in air-conditioning and a weather-proof design, so you don't have to worry about extra installations. 
| | |
| --- | --- |
| Dimension | 7 x 7 x 7.5 ft |
| Material | Double laminated tempered glass, R200 aluminum |
| Color | Black, Green |
| Interior | Washable PET Felt |
| Standard outlet | 110-220V |
| Lighting | LED 140W |
| Warranty | 3 years |
4. Autonomous Pod
You can customize this mobile office Pod from Autonomous to your heart's content, and it offers the perfect solution for a constructible office in your backyard because of how easy and quick it is to assemble. The pod is also built from sturdy, high-quality materials and is fully sound-proofed to provide you with the ultimate zen focus experience.
Dimension
103"W x 142.5"L x 92" - 125.5"H
Material
Exterior: Composite wood
Interior: Plywood wooden frame
Frame: Steel, M300 cement
Weight capacity
2.9 tons
Minimum wattage
100W
Color
Black, White
Warranty
1 year
5. Thinktanks Personal Room
This insulated mobile garden office pod, technically optimized for making zoom calls, also doubles as the perfect tiny mobile workspace for one person. With a fixed desk, comfortable revolving chair, and sound-proofed glass walls, it makes the perfect minimalist work environment without closing you off from the rest of the world.
Dimension
External size: 40"W x 37"D x 91"H
Internal size: 33"W x 35"D x 84"H
Product weight
Gross weight: 279kg
Net weight: 235kg
Power supply
100-240V/50 - 60HZ
Natural lighting system
4000K/421LM
Color
Black, White
Include
Motion sensor and switch control
Multiple region electric sockets
Emergency safety hammer
Furniture as shown in pictures
Warranty
3 years
6. Framery O Pod
This wonderful privacy pod from Framery has the perfect no-distraction design for getting work done in perfect silence, with acoustic padding on the walls and stain-resistant, anti-static carpeting. It makes a perfect contemporary office to work out of your garden. 
7. The OfficePOD
This mobile garden office pod from OfficePOD has all the essentials for a perfect home office and amazing acoustic ratings to provide a fully sound-insulated and distraction-free experience. The pod comes with built-in furnishing and ergonomic seating for complete support and comfort.
8. ZenBooth Solo
The solo version of this mobile garden office pod series from ZenBooth is a tiny, minimalist option with a fixed desk (you have the option to add a standing desk if you prefer) and comes with pre-wiring and a skylight canopy. Features are highly customizable. 
9. EcoSpace WorkPod
The EcoSpace WorkPod is a perfect outdoor cabin office that looks and feels charming and is also optimized to be the ideal workspace with great ventilation, comfortable lighting, and built-in heating. You can also add additional floor-to-ceiling shelves if storing paperwork is one of your priorities. 
10. ÖÖD Home Office
This mobile garden office pod takes a permit to construct since it's a little bulkier in size and has a more complex design. However, for a truly long-term and serious outdoor office, it's the perfect investment and can even incorporate water utilities at an additional cost. The design is pleasing to the eye and includes all the essentials of a home office.
Why Should I Invest In A Home Office Garden Shed?
There are many reasons investing in a backyard home office could be the next best decision you make for your career. 
No hassle with permits
Mobile office pods are livable and cozy — but also do not take up too much space and are technically portable, so you won't have to worry about the length and frustrating process of obtaining a construction permit to use them. 
Assembled in a day or two
These mobile office pods' very quick assembly time makes them the perfect stress-free and hassle-free alternative to building yourself a backyard cabin from scratch. When it comes to your career, there's no time to waste; invest in the best solution and do it fast.
Professional workspace in the comfort of your backyard
The real answer is that nothing beats the comfort and utility of modern design — these technologically optimized office pods are built for the ideal modern workplace and come pre-wired with ideal lighting and ergonomic seat support; in other words, the perfect professional workspace right there in your garden. 
Having a home office can be the key to making your work-from-home experience worthwhile and allows you to maintain the home-life separation, so you don't bring workplace stressors to your couch. So what are you waiting for? Get yourself a home office shed from Autonomous now from our diverse catalog of office pods.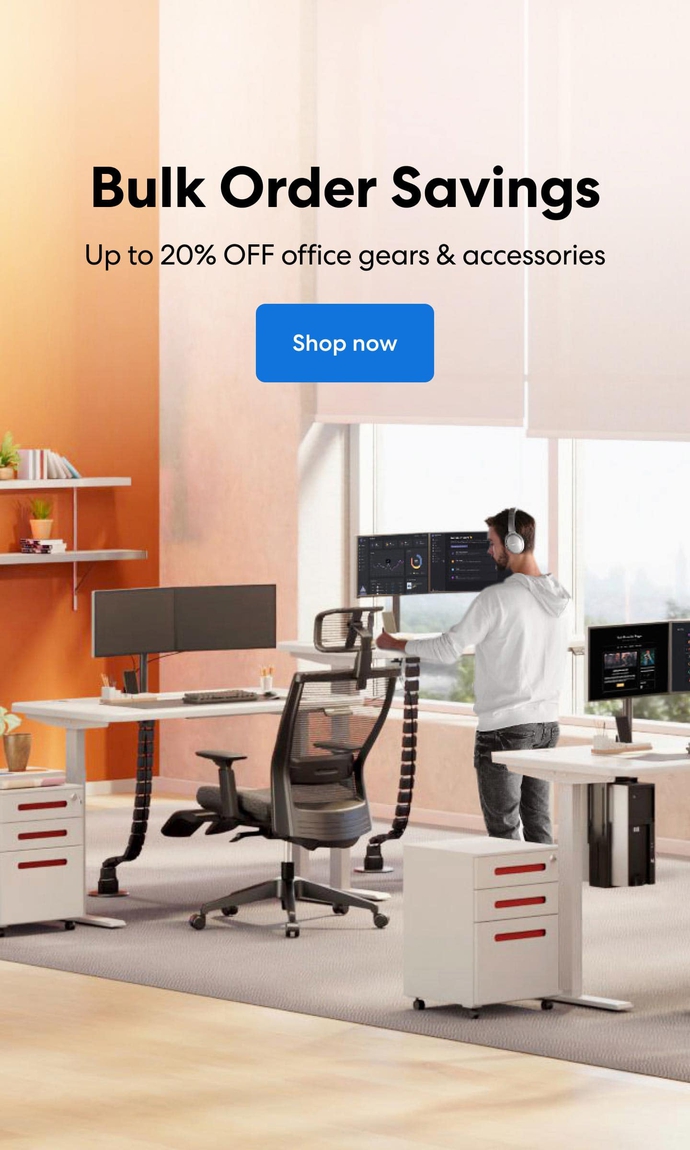 Subcribe newsletter and get $100 OFF.
Receive product updates, special offers, ergo tips, and inspiration form our team.