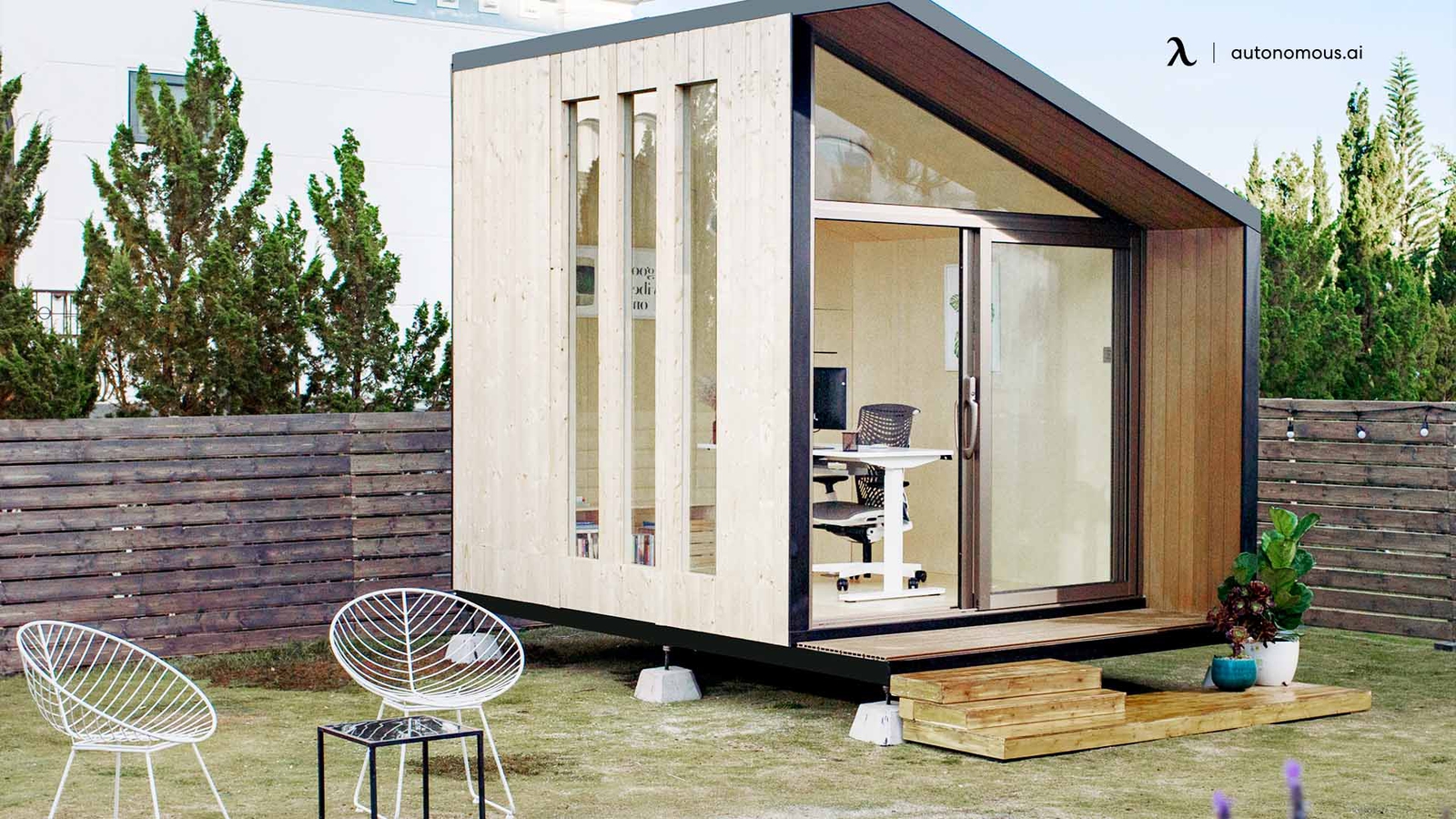 Smart Products
Garden Office Pod in California: 10 Prefab Options

Michael Thompson
|
Apr 24, 2022
7,935 Views
Work from home is a staple in today's work world. Companies are way more receptive to allowing those who can achieve unchanged output from remote locations to do so. Today's focus is on how a garden office pod in California can fit into that equation. 
Of course, remote work was already the norm for distributed companies and employers who worked with freelancers. So, you could say the rest of the working world is catching up. 
When you can work remotely, several undeniable benefits come with doing so. The first and arguably the most important is comfort. 
If there is anywhere in the world you are supposed to feel more relaxed and like yourself than ever, it is in your own home. When you go into a traditional office space, you could say that the outfit you wear is a metaphor for the transformation you must go through to become a more acceptable variant of yourself.  
Next, there is the matter of transit. If you travel using public transportation, you are going to have to pay a fare. If you drive yourself to work, you must deal with gas prices and the maintenance that your vehicle is going to need. 
When you work from home, none of these transportation costs is a problem, and you also don't have to concern yourself with the time that you are going to be in transit. So, if you have work at 8 AM, there's no longer a need to be getting up at 5 or 6 AM to get ready to give yourself enough time to travel. 
Instead, you could theoretically get up at 7 AM. Even if you choose to get up a bit earlier, you have some free time to do activities that you like instead of diving straight into the work. 
As advantageous as this all sounds, there are a few downsides for you to bear in mind. First, that comfort described earlier is a bit of a double-edged sword. When you feel relaxed, work is the kind of thing that may be pushed to the backburner.  
After all, home is where you unwind, so it's not beyond the realm of possibility that your productivity may be negatively affected by the naturally relaxed environment. 
Beyond that, your work-life balance can get thrown completely out of whack, simply because work and pleasure now exist in the same physical location. So, the lines are blurred where the time you dedicate to one or the other is concerned. Unfortunately, it's your personal life that is most likely to suffer. 
These disadvantages feed into the necessity for a home office pod and all the details about garden office pod in California you need are well documented below.
What Is a Garden Office Pod?
So, what is this outdoor office pod in California that's being discussed and why should you care? Well, there are a lot of workers who find themselves suffering from the disadvantages that would have been mentioned above. 
Here is the situation that you have in front of you. Going to a traditional office gives you the focus and compartmentalization that you need, but at the disadvantage of expense, transit time, and loss of the kind of comfort you could have at home. 
Working from home gives you comfort, as well as the lack of expense and transit time, but you lose the ability to compartmentalize and focus effectively. So, what if you had the office space as a separate building located at your home? 
That is what an office in the garden in California attempts to achieve for you. You are physically leaving your house and going to an office. It's just that the workspace happens to be an enclosed small building in your garden or backyard. 
You could even dress in your garden office pod in California if you want to seal the deal and give yourself a mental advantage.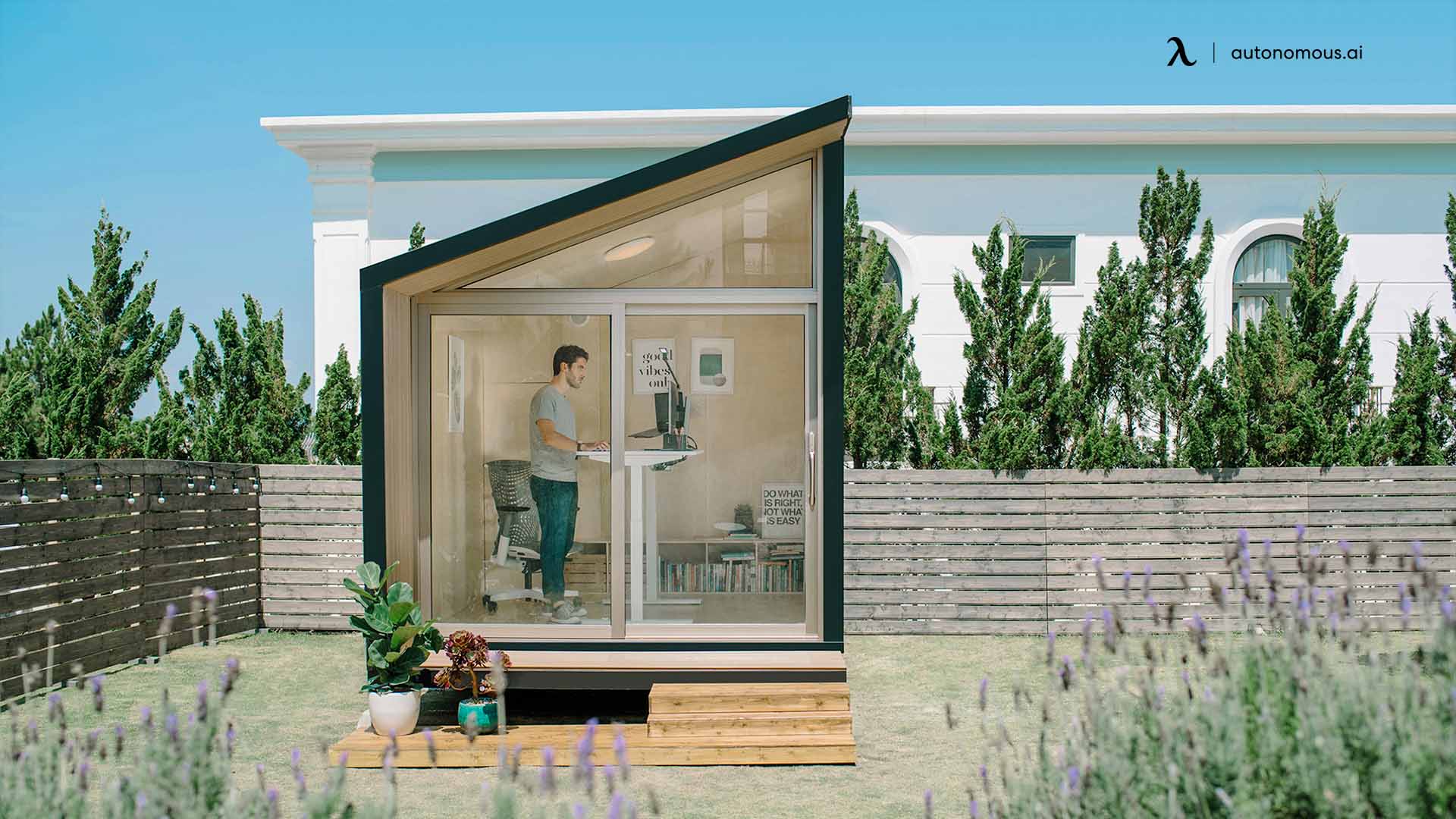 What Are the Pros of Having a Home Office Pod?
Based on what has been said so far about garden office ideas in California, the advantages here can be outlined as opposed to fully explained. 
All the upsides of incorporating this structure boil down to being able to combine the best parts of going to the office and working from home into one compact option. 
Separating work and personal time, for example, is as easy as leaving one building and going to the next. Of course, these buildings only happen to be walking distance away from each other, so even the transition is barely an inconvenience. 
10 Prefab WorkPods to Love in California
So, are you now convinced about the idea of getting yourself a prefab work pod? If so, then you just happen to be looking in the right place. Below is a compilation of 10 of the best options that you could hope for. 
It turns out that there's a lot of variety and specialization that goes into designing a garden home office in California. Go ahead and review the designs and their strong points, after which you can make up your mind.
1. Autonomous ADUs
Now, here is a look at what a garden office pod in California is meant to look and feel like. The Autonomous Pod comes with certain essentials already handled for you, including electricity and wiring. 
Of course, this is the same company that is responsible for the outstanding ErgoChair and SmartDesk designs. Of all the options listed, this is the only one that allows you to test it for a reasonable work session as you make your decision.
Dimension
8'6''W x  11'9''L x 11'H
Ceiling height
6'10'' to 9'4''
Window material
Wooden frame, 5/16" tempered glass
Door material
Anodized aluminum frame,  5/16" tempered glass
Material
Siding: bitumen, housewrap, vinyl silding
Roof: bitumen, housewrap, shingles roof
Floor: plywood
Balcony: composite wood
Include
Optional: SmartDesk Connect, ErgoChair Pro+, Dual Monitor Arm, Cable Tray, Steel Cabinet, Anti-Fatigue Mat. Always included: Electrical Cabinet & Bookshelf
Floorspace
98 square feet
Capacity
2.9 tons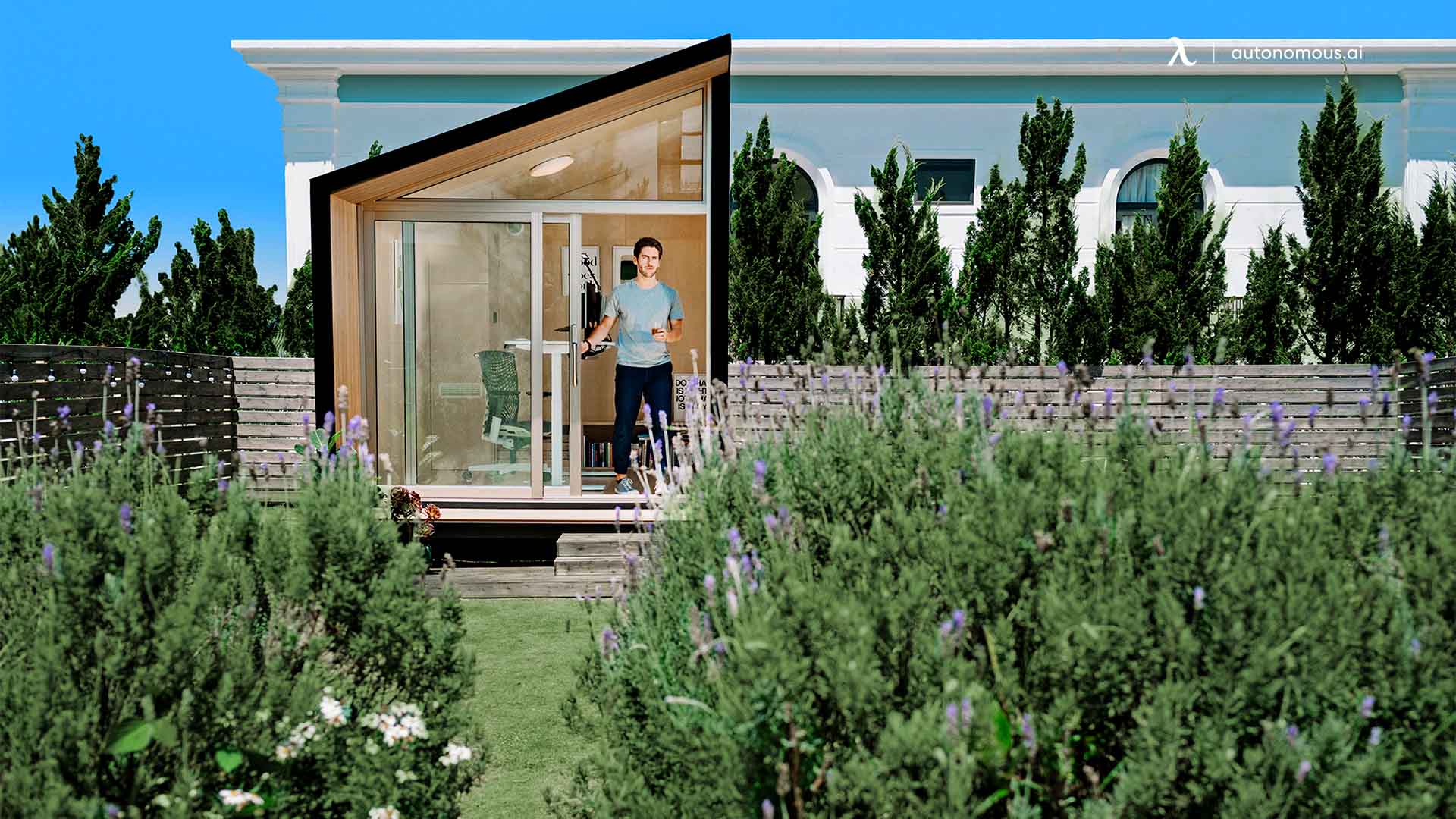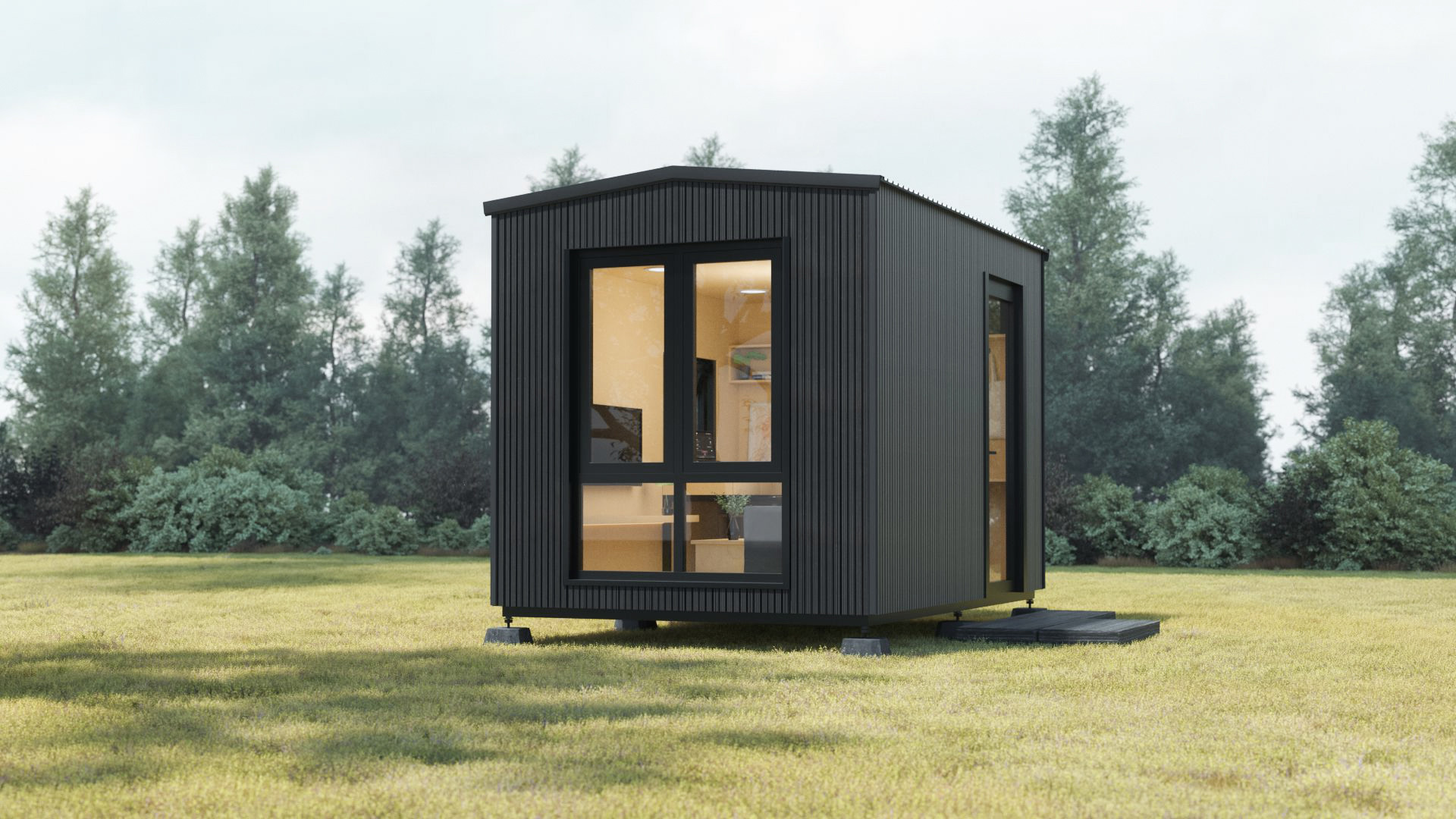 Dimension
8'4"W x 12'6"L x 9'10"H
Floorspace
105 square feet
Ceiling height
7'3"
Weight capacity
2.9 tons
Pedestal
18"W x 43"L x 7"
Window & door material
Powder-coated aluminum,  5/16" tempered glass
Material
Siding: plywood 1/2", steel frame, honeycomb paper, plywood 3/8", bitume, housewrap, vinyl siding
Roof: roof shingles
Floor: plywood
Pedestal: steel frame & wood plastic composite
Electrical devices
RCB, Wall outlet, Ceiling light switch, Ceiling light, Ventilator switch, Ventilator, Ethernet wall port, 66ft power cable with 2 connectors
Include
Optional: Cabinet, Desk, Small & Big Bookshelf, TV Shelf, Foldable Sofa Table, Convertible Sofa Bed. Always included: Electrical Cabinet
Power input
Maximum voltage : 110V AC (US standard)
Maximum current : 25A
Maximum power dissipation : 2750W
Let's be real, when it comes to construction, handling tools, and assembly of any sort - let alone taking on a free standing office in the garden - most of us have absolutely no idea what we're doing, where to start, or the difference between a bench level and a bevel square. Thankfully, WorkPod Lite comes prefabricated and pre-wired for easy straightforward assembly.
In just a couple of days, WorkPod Lite is ready to move in and plug-and-play. Simply connect WorkPod Lite to a main power source and you're ready to go. The best part? With the option to add on assembly service to your order, you can kick back and relax while the pros do what they do best.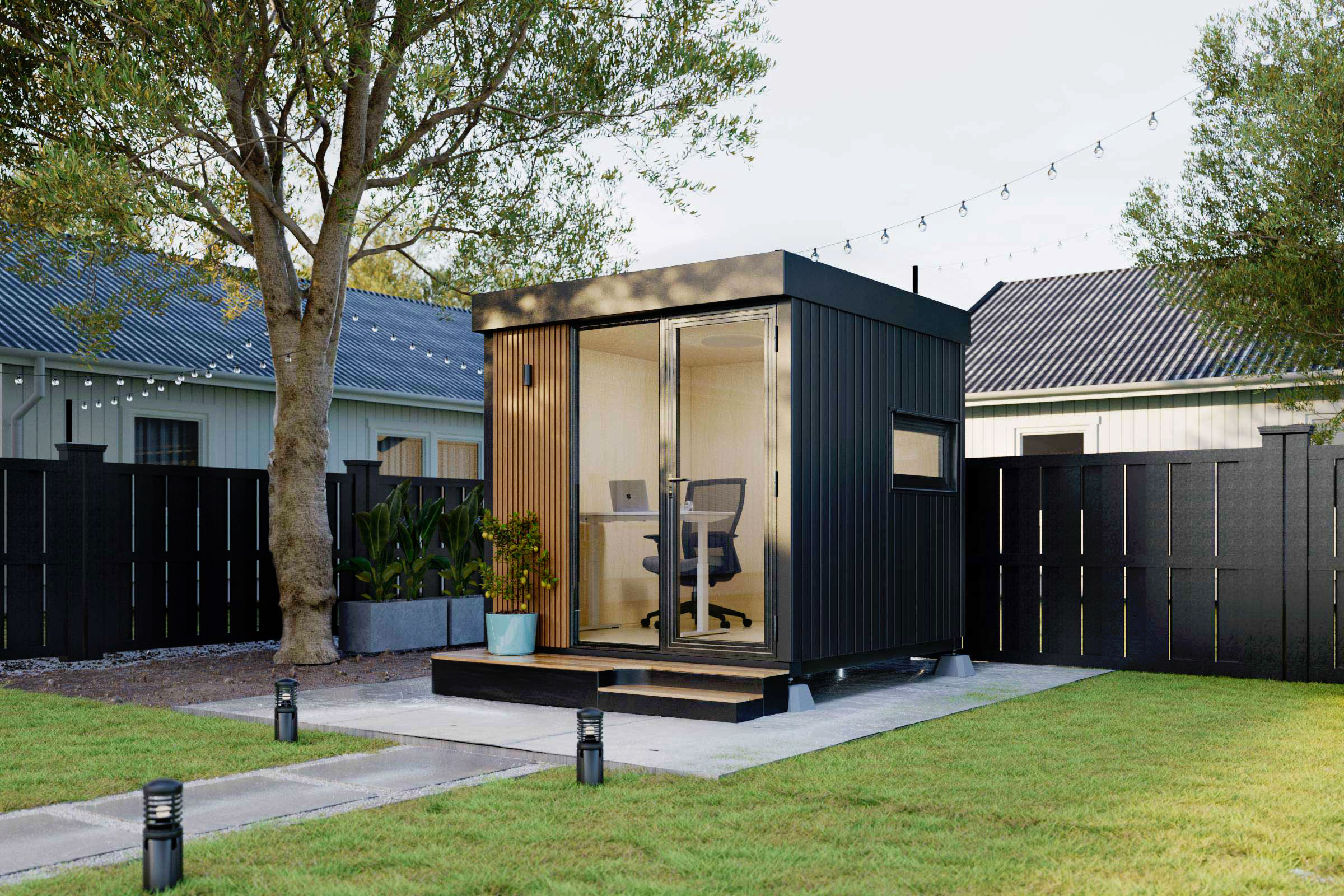 Dimension
8.7 W x 8.12 L x 9.3 H inches
Material
Window and door: powder-coated aluminum, 5/16-inch tempered glass
Siding: plywood 1/2-inch, steel frame, honeycomb paper, plywood 3/8-inch, bitume, housewrap, vinyl siding
Roof: metal roofing
Floor: plywood
Balcony and Pedestal: steel frame and wood plastic composite
Pedestal
24 W x 103 L x 9 H inches
Electrical devices
RCB, Wall outlet, Ceiling light switch, Ceiling light, Wall light, Ethernet wall port, 66ft power cable with 2 connectors
Weight capacity
2.3 tons (including Pod body)
Floorspace
80 square feet
Ceiling height
7.3-inch
If nothing else, that demonstrates a high level of confidence. Once you're ready, you can book your Autonomous Pod tour, which gives you one hour in the structure complete with an ergonomic chair and standing desk to tie the whole office experience together. 
2. Archipod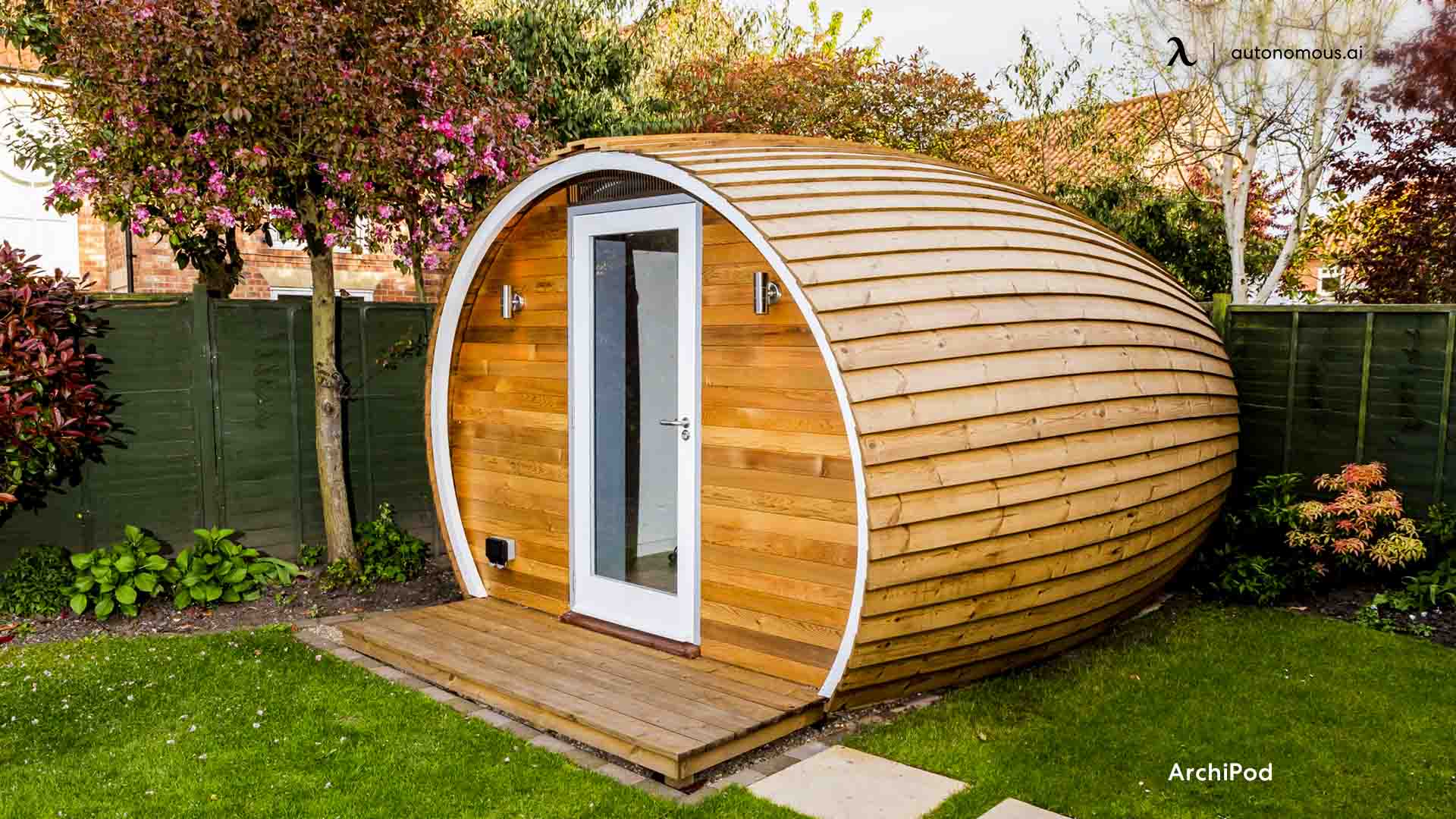 If you want something that redefines the externally aesthetic of what you may associate with work, it probably gets no more out there than the Archipod. If you've ever watched SpongeBob, you've probably seen residents living in structures that look just like this. 
Step inside, though, and you are immediately hit by the level of detail and professionalism. The spherical Archipod garden office pod in California has an upward opening door, which you're not going to be seeing again on this list. 
You get to save a bit of money on modern office furniture since the only thing that you need to bring to the table (very much intended pun) is your office chair. There is already a desk that is mounted against one side of the pod that runs in a complete semicircle, allowing you to have space for a lot of your equipment. 
3. Autonomous StudioPod
New multipurpose room from Autonomous called the StudioPod can be installed in your backyard. You can pretty much use this prefab shed for anything you can think of, whether you want a backyard studio for work or gaming, a prefab studio for working out, or a studio shed for the kids to play in.
The contemporary shed from StudioPod comes fully furnished and equipped with all the furniture and storage space you could possibly need. With a closet, a workstation, a bookcase, a TV stand, a coffee table, and a convertible sofa bed, you'll be prepared for anything. Entrance orientation should also not be a problem, as the sphere can be rotated. That should address any positional challenges you may have with putting this work pod in your garden. 
4. Igloo Pod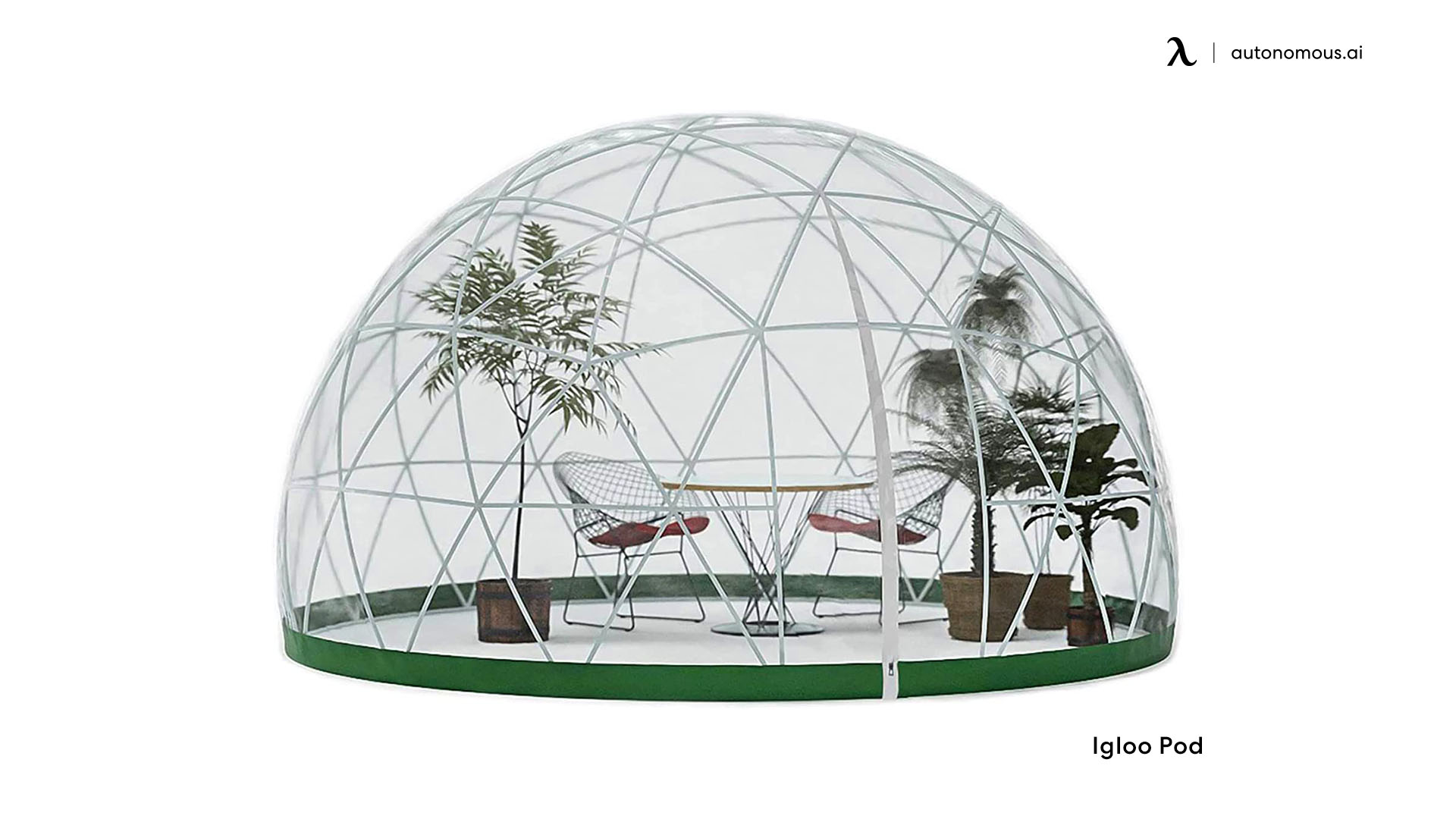 Your outdoor office ideas would be taking inspiration from the Eskimos for this one. It's exactly the kind of shape you would imagine when you think of an igloo. So, your office is going to be in a dome here, but there is nothing dull about it at all. 
A frameless design is the order of the day, and it's completely transparent which gives you a great view of what's outdoors when you want to look away from your screen for a bit. From outside, anyone looking on would be amazed. 
As far as size goes, this is certainly one of the larger units on the list, able to comfortably fit about eight people sitting around a table. This is such a brilliant choice of an office in the garden in California. 
So, there is more than enough space for you and whatever office equipment you need to get your work done. Note that the kind of glass used is highly resistant to the elements, so don't worry too much about durability. 
5. OfficePOD
The name of this garden office pod in California is so plain, that it's almost surprising how futuristic it looks. More impressive even, is the simple design that the manufacturer used to achieve this. As far as shapes go, this is definitively what you would imagine a pod looking like. 
You wouldn't expect one to have a very large footprint, and you may imagine it to be a rounded rectangle or rounded cube. The OfficePOD garden home office in California is exactly that, making it highly appreciated by those who may not have the garden space to handle anything larger. 
6. Rotating Luxury Pod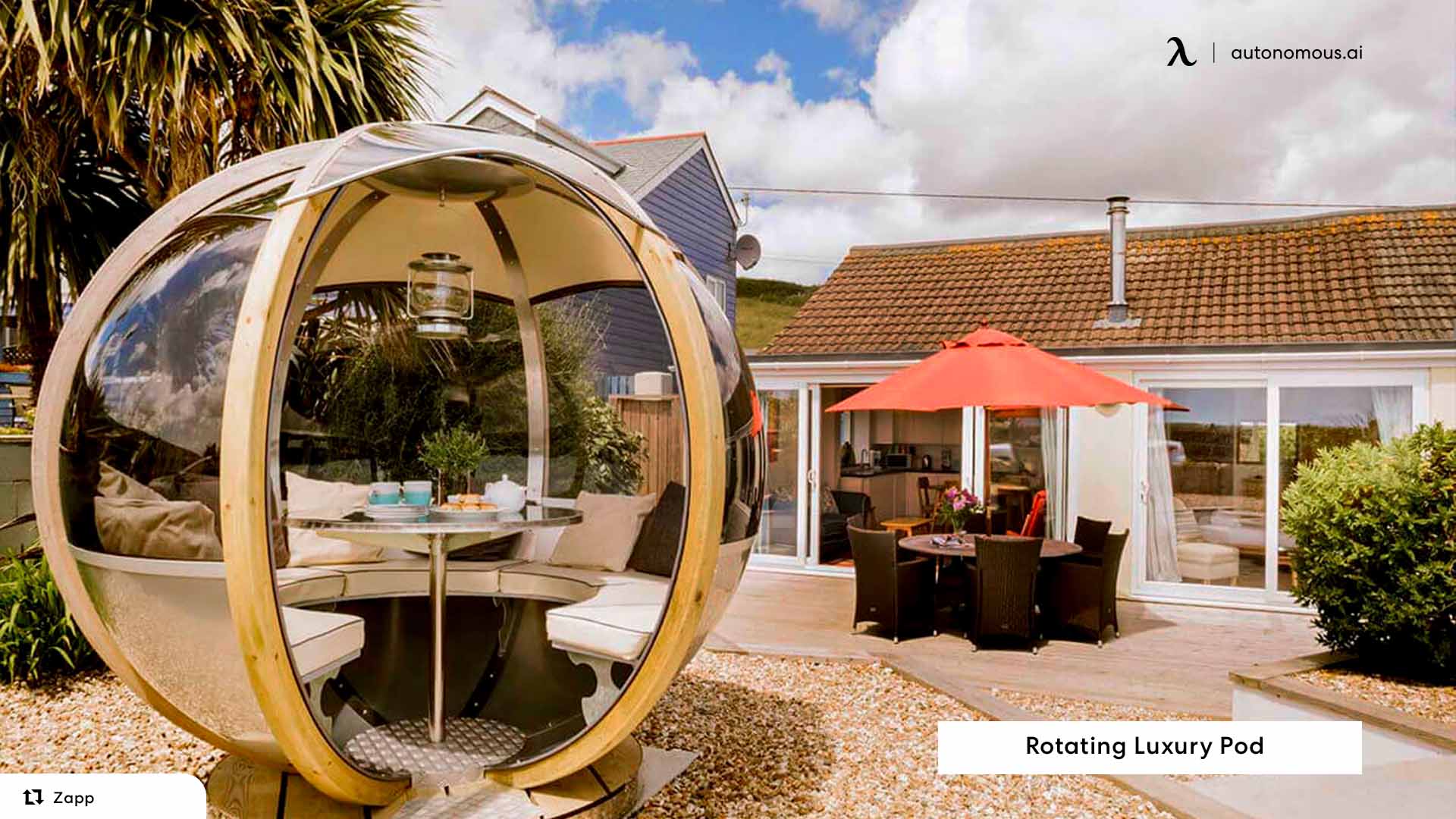 Here's another option for those who may like the idea of a rotating garden office pod in California. It's the second on the list, and certainly the more advanced of the two. You are getting 360-degree rotation here, meaning you just need to find a space to set up the pod and worry about the turning orientation afterward. 
It's also larger than the Small Sphere Pod, with enough room for up to seven persons. Therefore, setting up your workspace with the equipment you desire is no inconvenience at all. Note that you can optionally request a winter cover, plus you get six wonderful colors to choose from. 
7. Ten-seater Glass Sphere Pod
With the name you see here, no one needs to tell you that this is a spacious design of a garden office pod in California or that it happens to be spherical. People tend to be a bit skeptical of glass-based designs, considering the various hazards that could make for a problem outside. 
There is no need to worry about that though, as this is a solid unit. It also includes a host of nice perks, such as a coffee and dining table, a Bluetooth audio system, and LED desk lighting. 
So, it effectively prevents you from having to go out to get and install certain fixtures, which is a very appreciated touch. 
8. PopUpHut Office Pod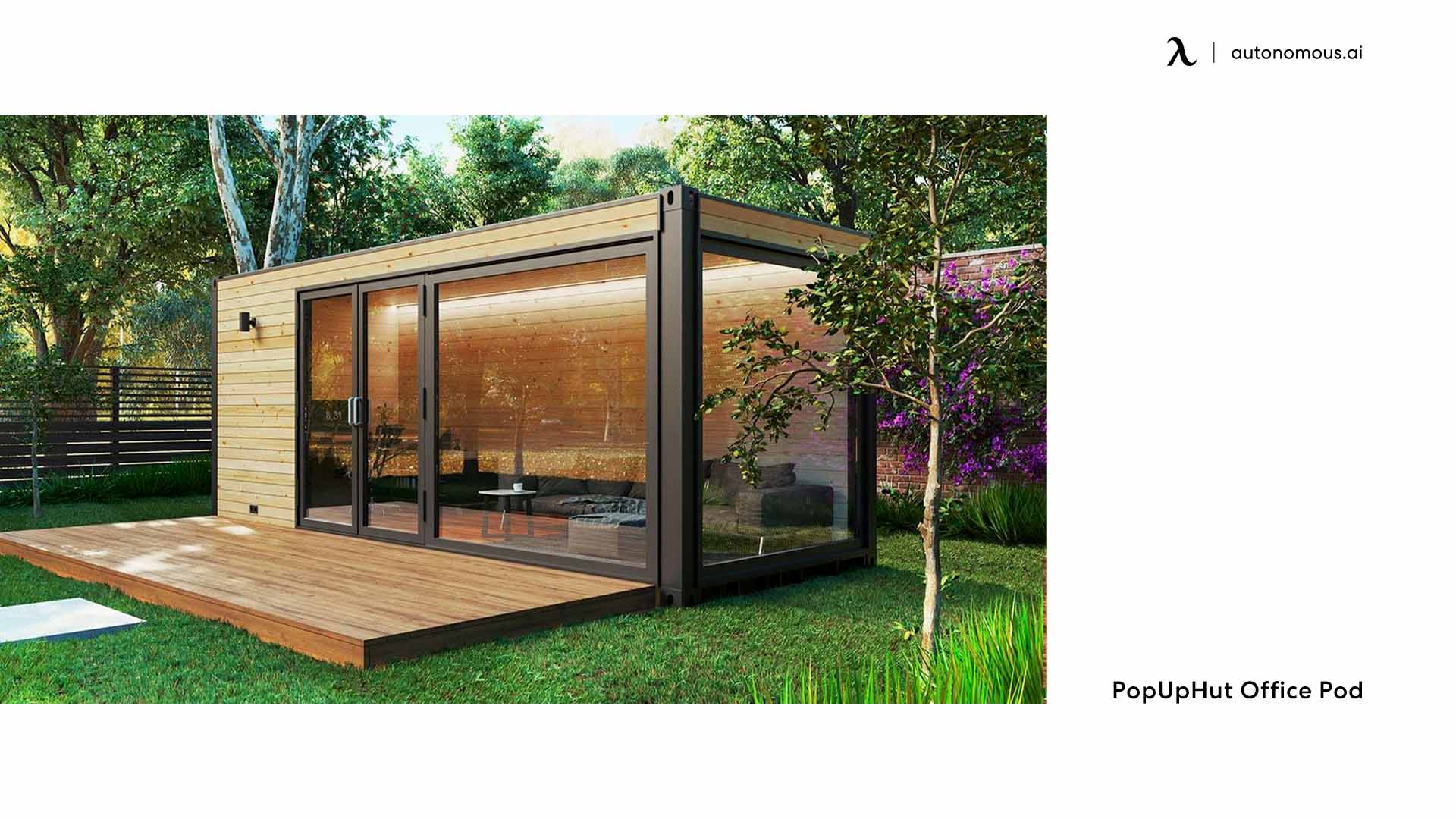 The PopUpHut Office Pod brings you the kind of traditional rectangular shape you would expect of one of these units. Still, it manages to bring a nice flair to your garden or backyard, especially with the way the eco-friendly materials are arranged. 
The layout is pretty much a beautiful dance of wood and glass that is as impressive on the inside as it is on the outside. Additionally, the unit is quite spacious, able to accommodate two workstations simultaneously. 
9. QualitySheds Studio Shed
QualitySheds has the distinction of having the most customizable design of all the options listed. The size of this outdoor office idea differentials you can choose from are just a start, but the build, shapes, colors, and other elements are all things that can be tweaked. 
It's why different customers end up with looks like they're all coming from different manufacturers. 
10. Rolling Prefab House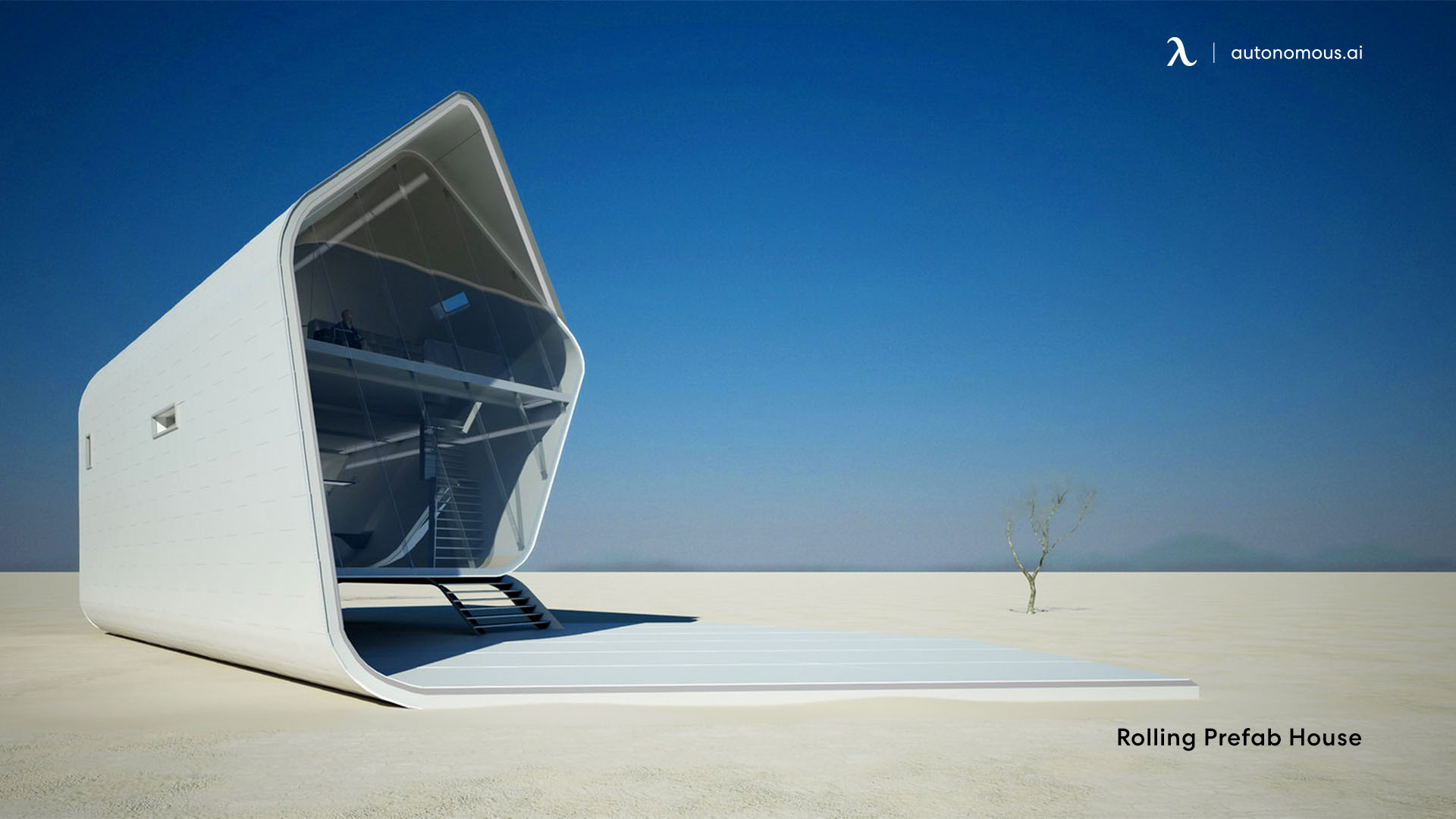 Given the title, it's quite fitting that Rolling Prefab garden office pod in California makes it onto this compilation. However, it is not as commercially available as the rest. It's not commercially available at all and you'd have to get it built if you are interested. 
However, choosing to do so is likely going to give you a rewarding experience. It's cylindrical and lies horizontally. There are structures mounted inside, and rotating the cylinder makes them go in and out of positions that can give you a chair, ergonomic office desk, and even a bed.  
If you have the skill for it, you may even want to consider putting this garden home office on your DIY agenda. 
Things to Consider When Buying Outdoor Office Shed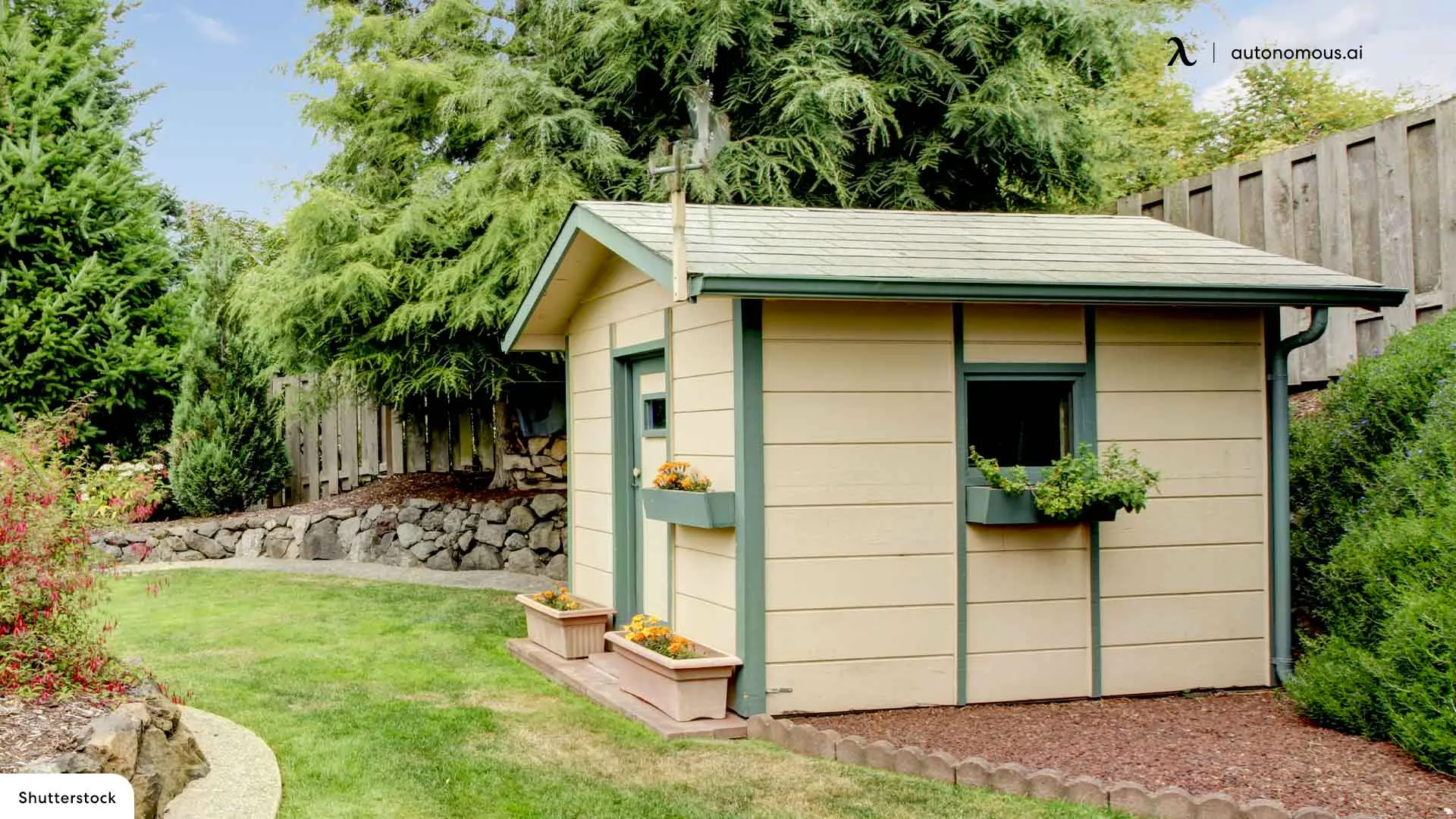 Working remotely has become the accepted norm for many firms due to the worldwide pandemic—and not all of us have found it easy to adjust. Garden offices are becoming an extremely appealing alternative to enjoy tranquility without having to leave home for people seeking a getaway from noisy housemates and youngsters.
A prefab office in the garden remains an appealing alternative for creating a new house due to its modern appearance and efficient manufacturing. Since you already own a home, installing a backyard structure created from offsite elements might be a simple and cost-effective method of making the most out of your space.
Small garden home offices don't often require registration to build, and their possible uses extend far beyond simply storing or workshop spaces. Think of them as a personal office, fitness club, writing getaway, guest room, or an art room, among other things.
Backyard sheds may be beneficial. Sheds may free up room in the garage, pantry, or other parts of the household that have become collecting points for outdoor goods. Office equipment, tools, and perhaps even pool-care gear may be stored in sheds. However, you may also use them for various purposes, such as providing a central location for hobbies or serving as a child's playhouse. Before building or purchasing a shed, several factors need to be addressed; read on our garden office ideas.
First, check with your local construction codes
Before you start collecting building supplies or making a purchase for a barn, be certain you understand the basics of garden office regulations. The codes may influence the location, structure, resources used, size, and a variety of other criteria. It's much easier to change plans ahead of time than it is to avoid the hassle and extra cost of finding out things that were considered unethical later.
Choose your location carefully
Spend many days examining the yard and considering the garden office's potential uses. If you intend to keep pool equipment and pesticides in the shed, it should be near enough to the swimming pool to be practical. Take a look at the terrain. It is a terrible placement decision if a wet piece of ground can become marshy under the garden office's base. If you want power, positioning it far from the house may demand the installation of costly wiring.
Think about the layout
Just as a garden office would be used for office purposes, it doesn't mean it can't be attractive. Select a shed design that blends well with the rest of your home. Specific architectural characteristics, such as arched entrances or dormers, may also need to be replicated. The design may also be linked to functionality. Keeping a lawnmower inside, for example, may demand dual doors which open wide.
Invest in high-quality materials
Investing more and utilizing higher-quality components will guarantee that the shed lasts a long time to be economical. Splitting, cracking, rotting, and pest damage may all be avoided with the correct materials.
Ensure the area is adequately prepared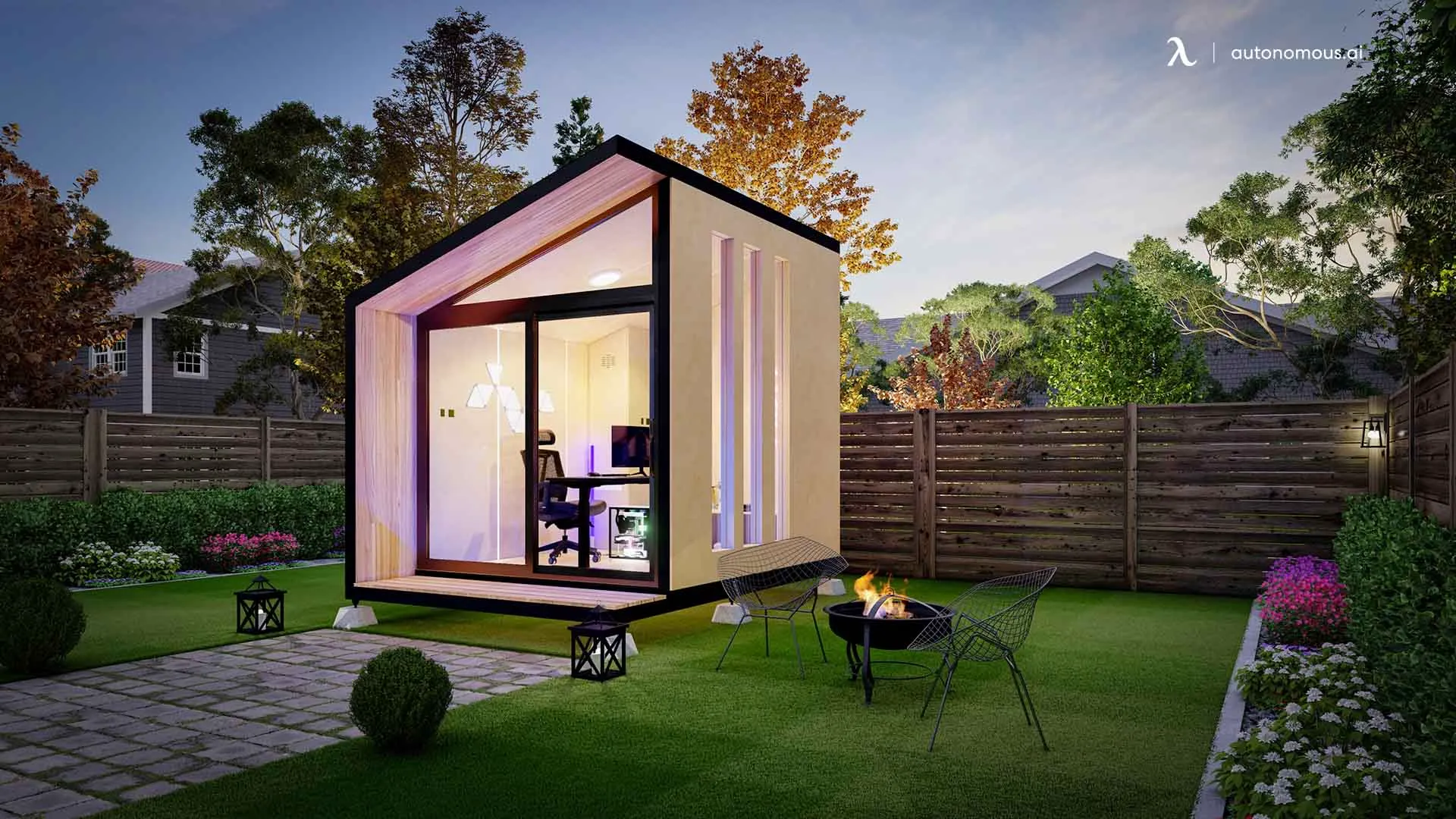 A sturdy garden office base is nearly as vital as the shed top. You can't just throw the shed upon that grass and forget about it; if it was on a shaky foundation, it might sink or cause structural problems.
Blend in with the surroundings
Border the garden office with bushes or plants to help it fit in with the rest of the garden.
Decorate the inside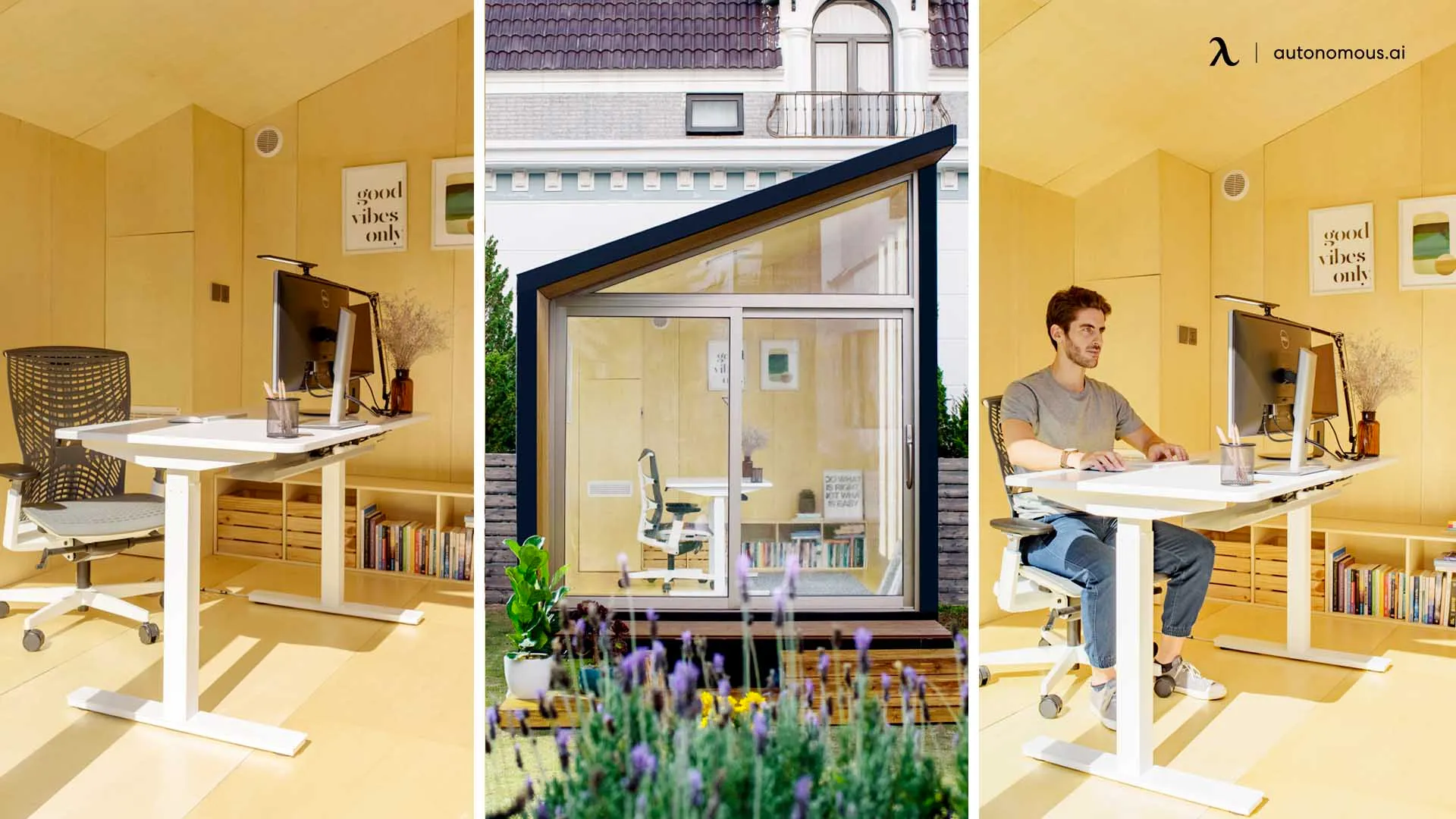 Utilize every office equipment solution at your command to optimize storage space on the floor, walls, and sometimes even rafter space. Plan where objects will be stored and then tailor storage alternatives to fit those needs.
Must-Haves for Furnishing the Office in the Garden
As a professional manager, ask yourself what type of workplace would you like to spend more than one-fifth of your existence in? What type of atmosphere would you like your workers to work in if they're going to devote so much time to it? - You'll want to operate in a setting where you can be productive while still relaxing and enjoying yourself.
Having the appropriate office furnishings is an excellent approach to creating a productive work atmosphere in a pod. Continue reading our outdoor office ideas to start creating the workplace of your fantasies.
Office Equipment Basics, Workstations and Seats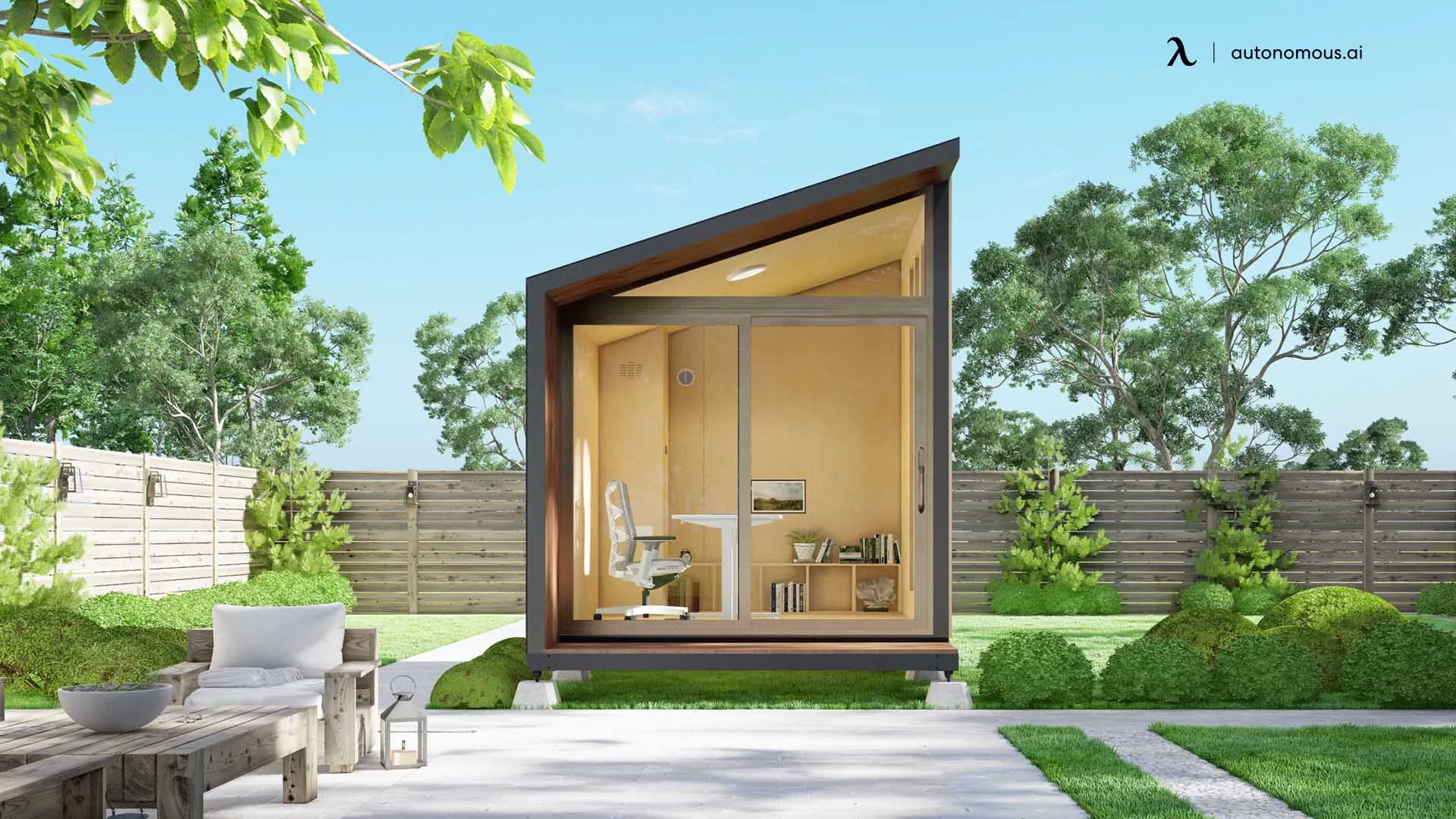 Nowadays, the minimalist, open floor plan seems to be all the trend, and it's changed massively what kind of furniture you'll need. However, it can't simply remove the essentials: an office desk and an office chair. It's important to note that some businesses are transitioning to less organized workplaces with no desks, while many prefer working from home in pods. All of them need either an office stool or an ErgoChair Pro and a SmartDesk Core.
The Office Furniture Essential, Personal Computer
Several small company owners who work remotely can fulfill their tasks without using a PC. Make sure you do your homework to choose one that matches the exact requirements of your soundproof pod. If you want to set up a wireless office in conjunction with your home office pod, or if your job requires you to go to customers' or consumers' sites frequently, a laptop is good.
Another Office Essential, Lighting
Adequate lighting is essential for an efficient and pleasant work environment. You would not want to be bothered by migraines and sore eyes caused by squinting in dim illumination.
A Scanner or Multifunction Device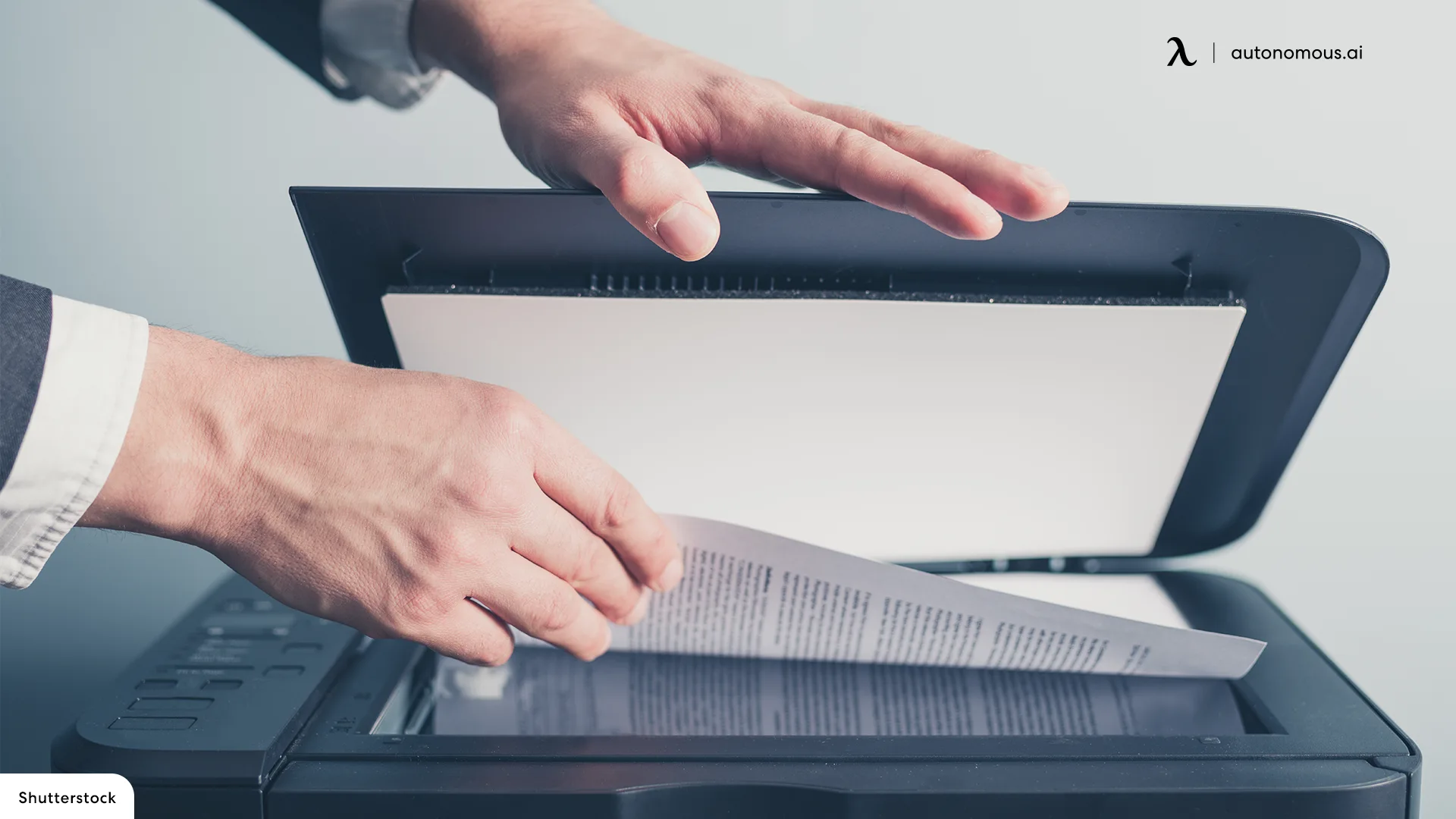 Depending on the circumstances of your firm and whether or not you have such a paperless workplace, you may be able to do it without a printing machine. However, there will certainly be times when you desire you have something to digitize, fax, or create copies. Seek multifunctional devices that can handle all of these responsibilities.
Personal Email server or Storage Drive
When your privacy pod office is fully operational, you'll need to have a plan for saving and securing your data. You can utilize cloud-based offsite backups to replicate your relevant information, but having an in-house backup system is also a smart option. External hard drives and portable servers are reasonably inexpensive and can protect your company from hardware or software failure.
A Cabinet for Files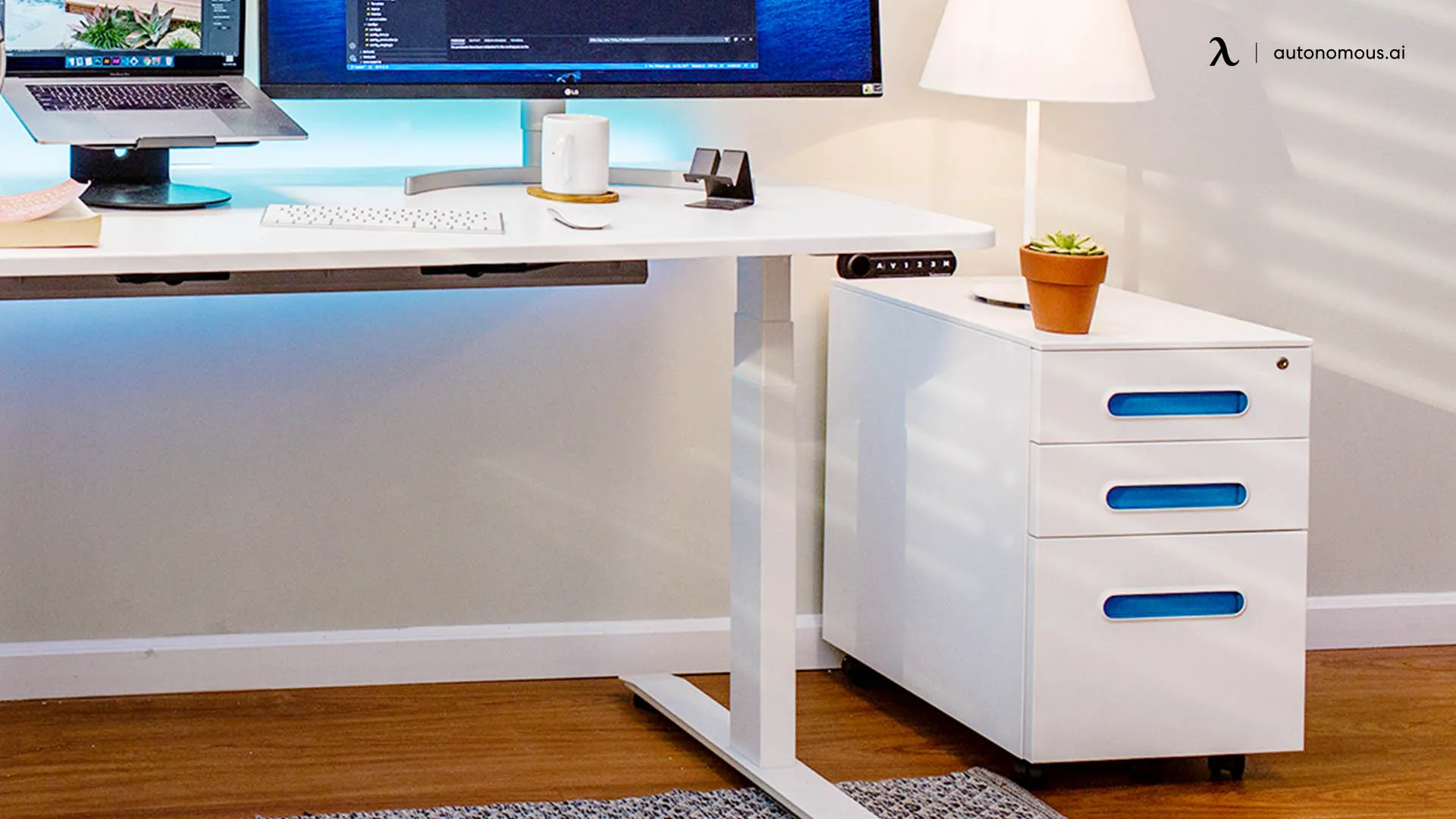 Even if going digital is your goal, you'll also want to have a few hard copies and other office accessories on hand in your garden office. A well-organized file closet is the greatest place to keep this paperwork so you can find them immediately.
Final Remarks
It's very likely that you now have a much greater understanding of what comes with a than you did before you started reading. It's always a good idea to combine the presentation of a series of options with the importance and rationale behind even wanting the product in the first place. 
So, how do you feel about all you have seen? Are you going to book yourself a tour and test the autonomous work part out?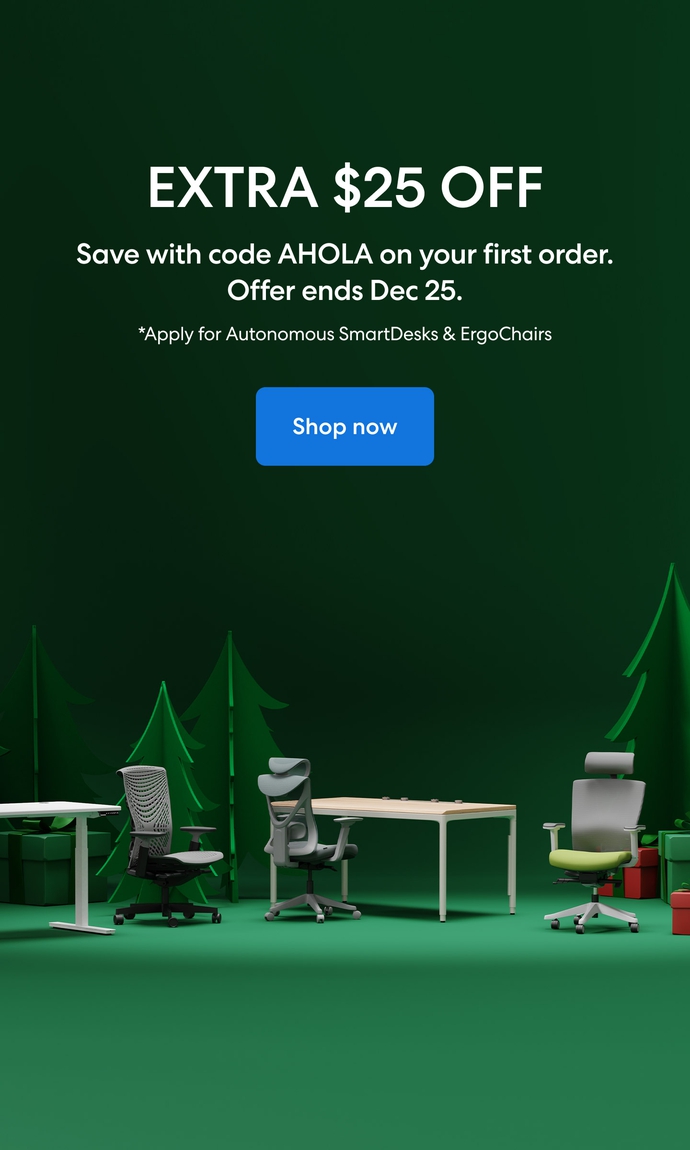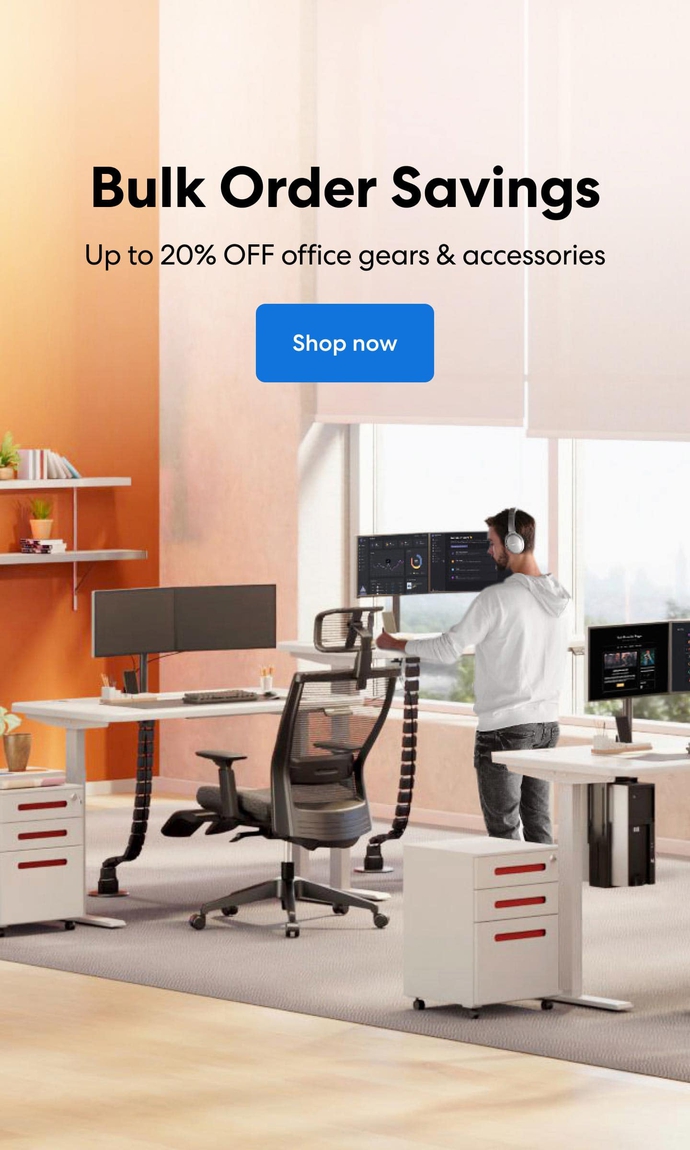 Subcribe newsletter and get $100 OFF.
Receive product updates, special offers, ergo tips, and inspiration form our team.