Workplace Inspiration
Ideas to Get an Inspirational Open Office Layout
1,901 Views
Information technology firms influenced most office space designs in the late '90s as they outsourced their work to various geographies globally. As a result, the prime design factor for open office layout was maximum seating capacity for the given area. As a result, offices had rows and rows of workspaces, cutting out the traditional cabin or enclosed spaces.
Post the pandemic as offices look to reopen, most offices deal with designs to keep employees, clients, and visitors safe. Large spaces with rows and rows of workspaces give way to smaller clustered seating, with safe distancing.
Open office designs have incorporated nature and environment for the good health of employees.
Pros and Cons of Open Office Layout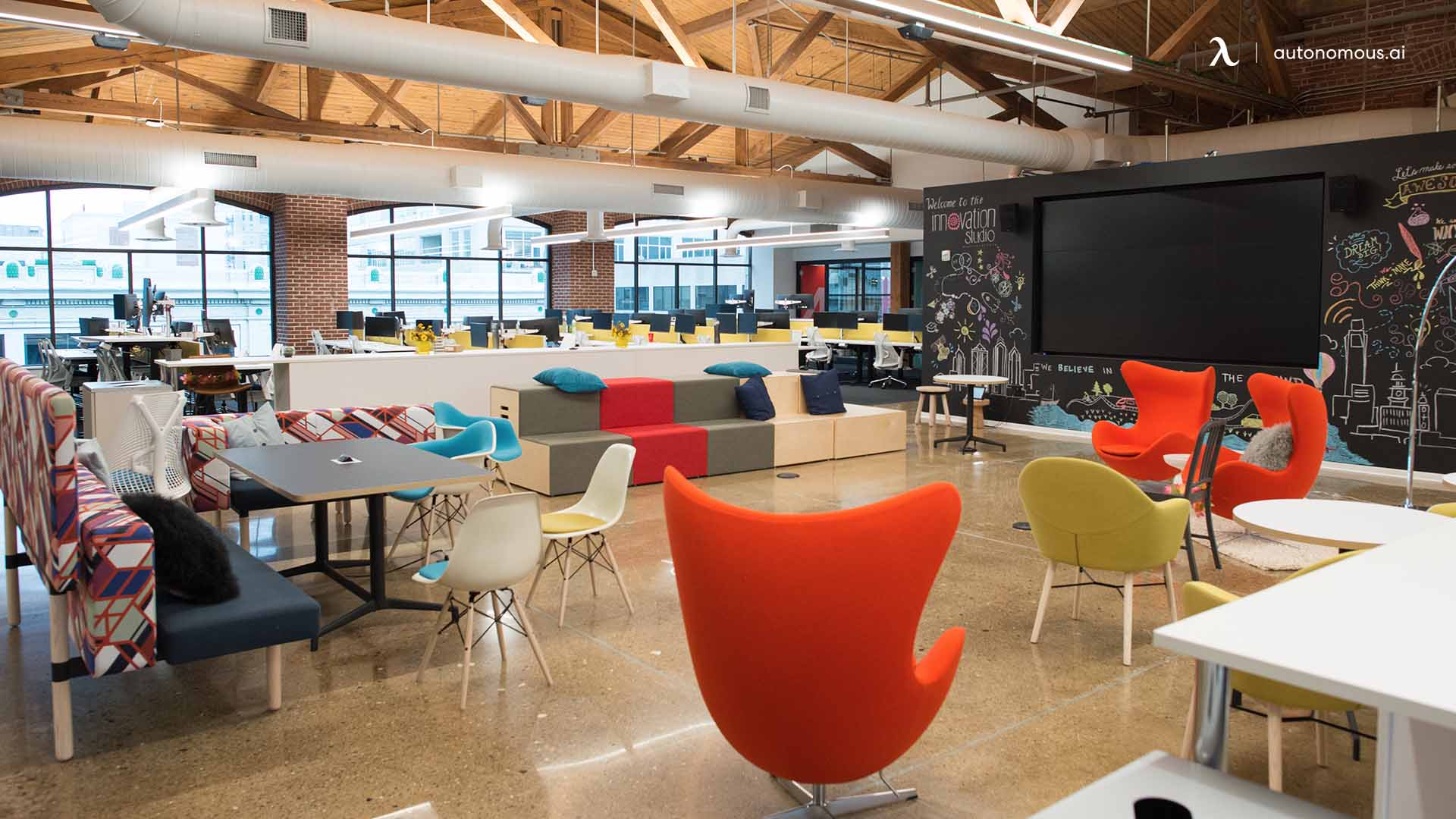 Traditionally, one would assume that creative businesses prefer open workspaces. This would help employees connect easily, think and hear discussions and collaborate.  However, post-pandemic, most businesses are now using open office design layouts to encourage employees to collaborate. In addition, collaboration is a bigger theme these days as employees come back to work having been cooped inside their houses.
While some businesses probably consider lack of privacy a drawback of open office layout ideas, others embrace it to promote trust. Open workspaces encourage communication, brainstorming, and creativity essential to success for a company.
Pros of Open Office Layout
Communication: Open office spaces are known for their open communication. There is nothing hidden. This encourages employees to get up and walk across to another non-team member's seat and chat up or discuss, workwise or at personal levels.
Collaboration: With open office design concepts, employees have easier access to each other. This leads to natural collaboration instead of working in teams or team silos only.
Flexibility: With companies turning to hybrid work arrangements, special events or a month's closing or beginning may attract more employees than a normal day. For example, at the end of the month when the sales team is closing or at the beginning of the month when reports have to be sent out. In addition, offices can be quickly remodeled with flexible seating to create smaller or larger spaces by opening or closing walls.
Aesthetics: With large open spaces, rooms look larger, spacious and create a feeling of hugeness. Folks who are claustrophobic to small and dark rooms are happier.
Cons of Open Office Layout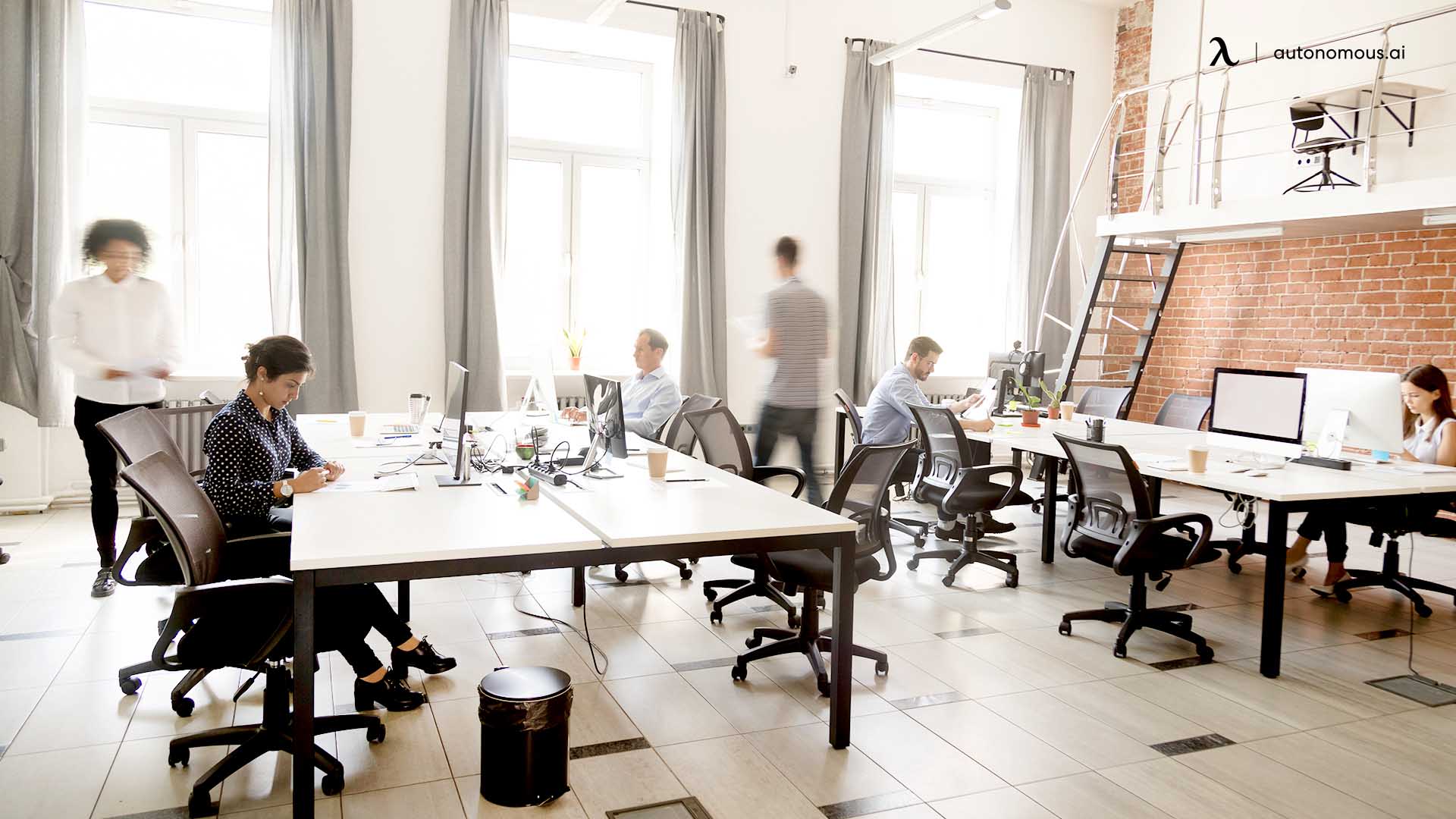 Privacy: Open spaces often do not give much privacy to discussions. One has to use a meeting room for all confidential discussions. This could lead to meeting rooms being constantly booked.  This could flare up discussions between two people.
Distractions: With open spaces, you can hear and see folks moving around; hence employees could be easily distracted.
Anxiety: For some folks, the feeling of being watched by other colleagues, or visitors, or managers could cause anxiety. 
Consideration for an Open Office Layout
1. Space Needed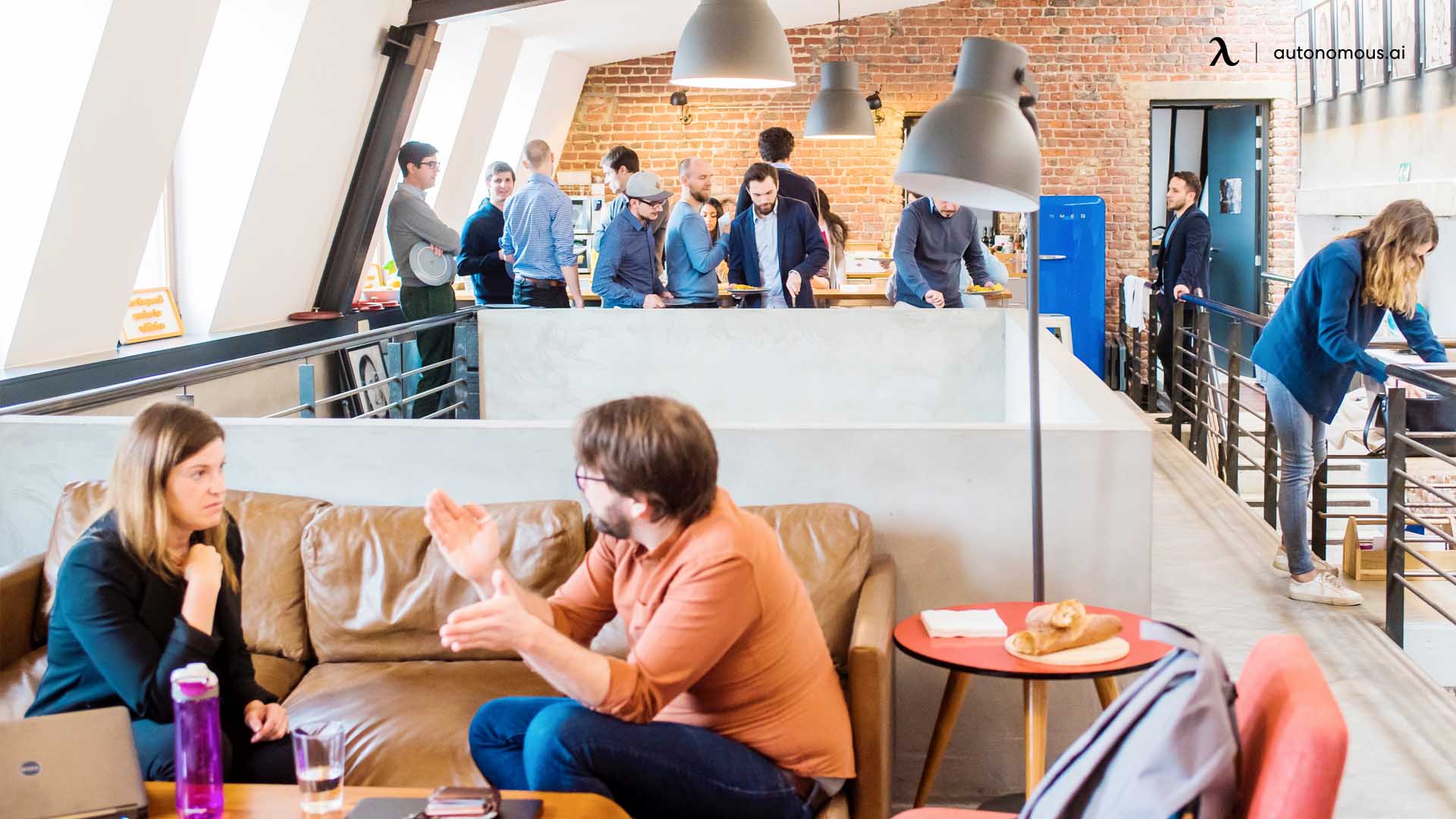 Depending upon the kind of work your company is engaged in will determine the open office layout primarily. For example, do you need just workspaces, or do you need work tables where some repairs are being carried out? For example, cell phone repairs, working on large charts of architectural drawings, and more.
From employees' perspective, open spaces pose a challenge in privacy, noise levels, and security concerns.  While planning open spaces, if you could incorporate these elements, it certainly makes employees comfortable for a much more productive environment. For example, phone booths, breakout spaces, and multiple pantries could serve as meeting places or private calls. Don't miss our reviews for small business office ideas.
2. Putting thoughts on paper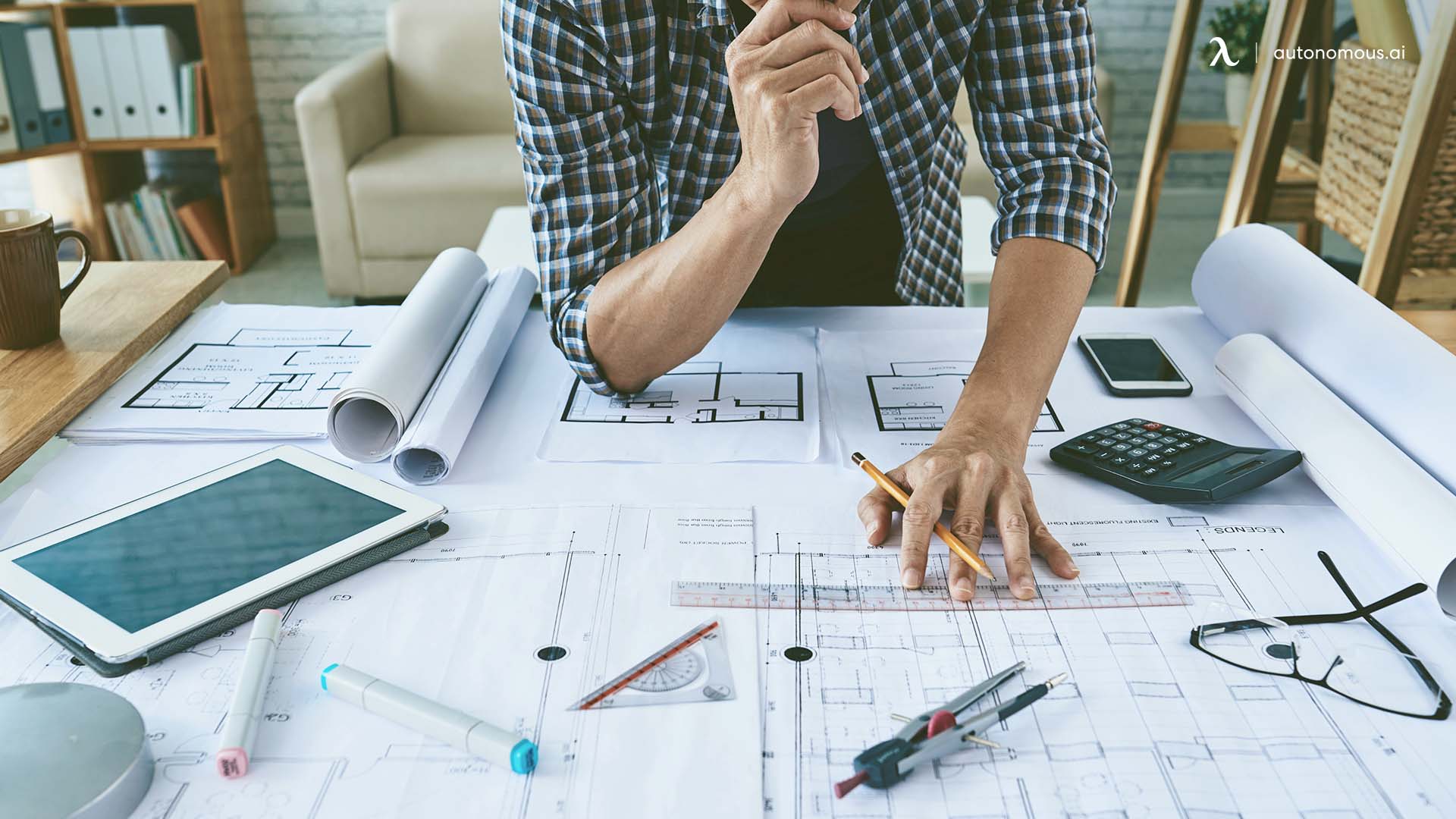 A good starting point is to use an existing blueprint to mark areas you can do away with. For example, suppose you are using a consultant to list all the necessary concepts/areas that you intend to keep. This defines your list into three zones (a) must have (b) could have (c) could consider if space permits.
Remember not to miss spaces and designs to manage local compliances, for example, fire designs and more.  You could always add any additional space designs like an extra meeting room, areas for a crèche for employees' children, or other modifications that you may plan. Do explore more on office design concepts.
Present initial drafts from sections of important stakeholders, including employees, local governing bodies like the fire department, and more.  Make a note of any suggestions, carefully listening to the logic behind the thought. Do not discard ideas but park them into a 'parking lot,' which could be given a thought later before being discarded.
3. Addressing Employee Needs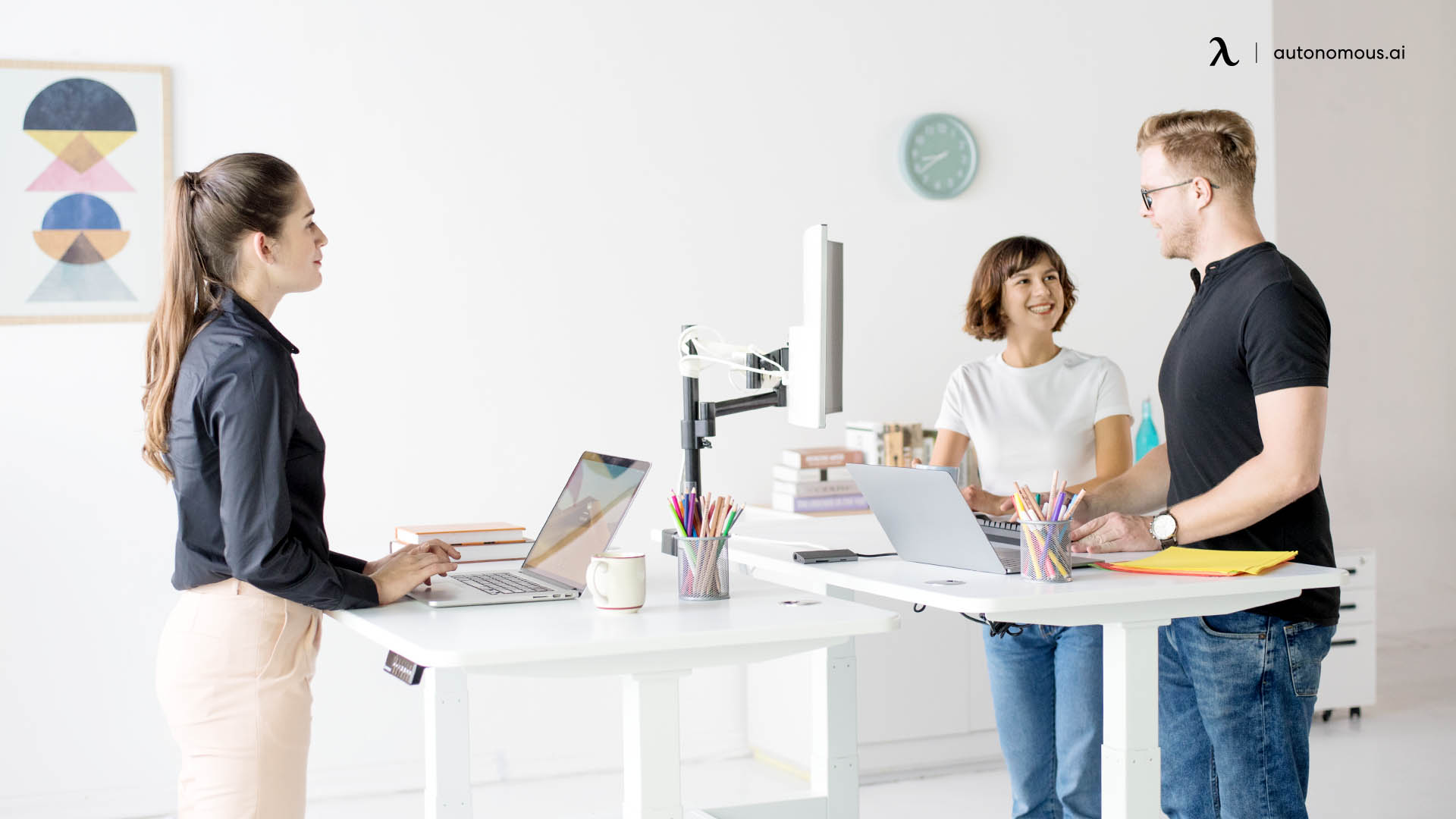 Noise control, privacy, and security are the top three things most employees are concerned with while working in open spaces.  Designs can incorporate this with ease as some offices may prefer to allocate locker spaces, yet others prefer to give a lockable drawer at the workspace itself.
You can easily incorporate design elements like wooden strips into the ceiling with lighting patterns. In addition, some offices may see large walls made from cork which you can double up to use the space for employee engagement activities. For example, some companies use this space to display their employees' work pictures, company's value statements, and more communication activities. 
Many companies are taking employee health and well-being seriously. As a result, employees are being offered higher quality workspaces, including the best ergonomic chair.
4. Collaborative Workspaces
As employees return to work after the pandemic, offices are readying to welcome them. In addition, as the employee workforces work on hybrid or remote models, employers are preparing to have smaller team clusters with built-in facilities to include those working remotely.
Open clusters of smaller team seating, touch-less technology to include virtual tools, flexible and mobile standing desks, and storage spaces are all supported by technology that allows employees seamless connectivity. Seek the best economies of scale as you buy wholesale office furniture.
Open spaces are now going contactless for all possible touchpoints, including swiping in your id-cards, doors that need to be pushed open, and more. Pandemic surely has changed perspective. But, of course, you could always browse for more ideas for creative workspace ideas.
5. Bringing in the Nature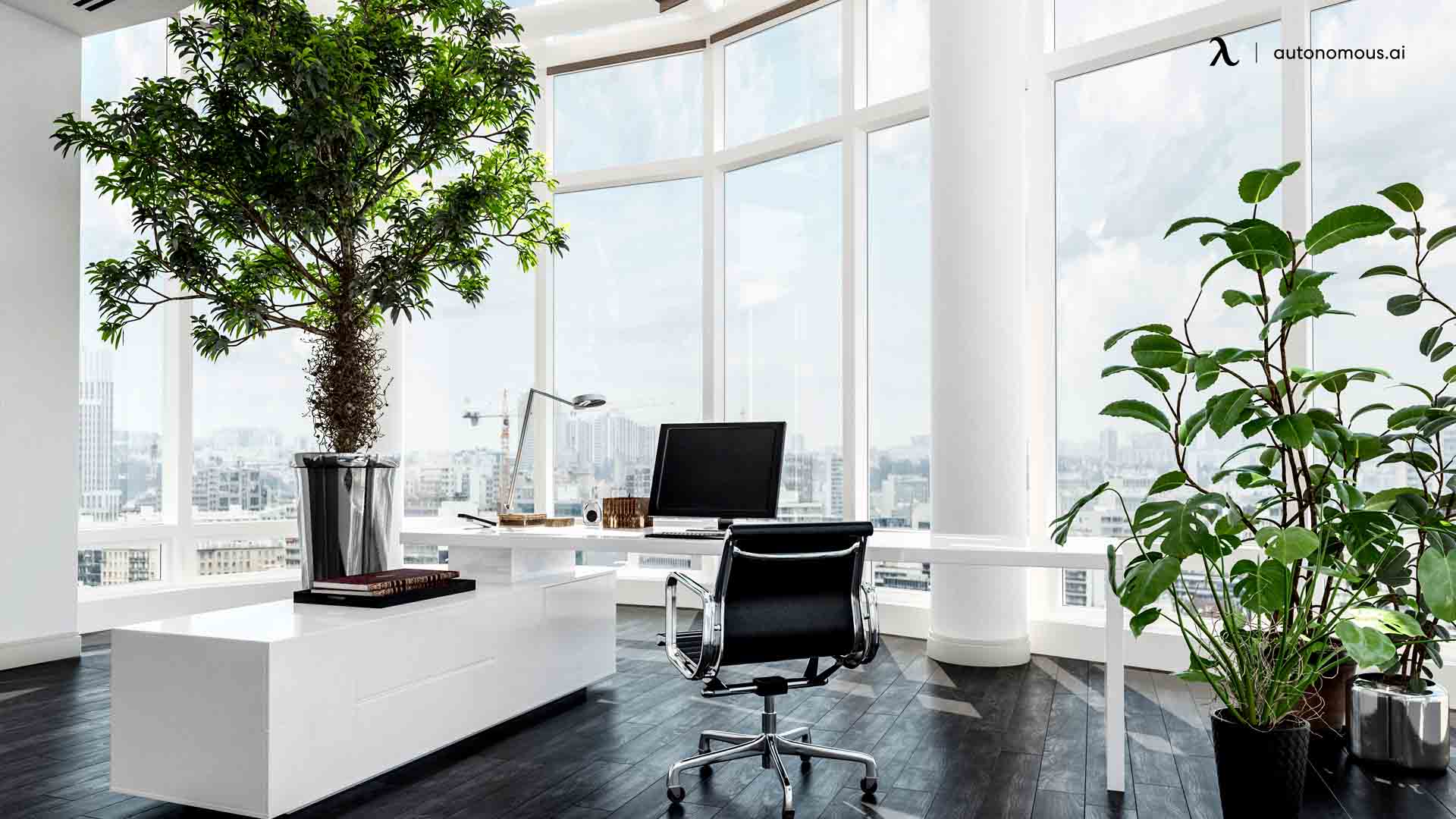 As companies plan to progress to open office designs, most are incorporating various elements of nature. For example, some may prefer the addition of a water body designed into the lobby, giving the feeling of a waterfall. In addition, many are looking to add natural light to their office space. Research shows that natural light increases happiness levels which can add to employee productivity.
Indoor planters are being added instead of completing large spaces with wallpapers or artificial separation walls. These natural planters also act as a visual and sound barrier for many.  For organizations where adding plants is not possible, most prefer adding wallpapers reflecting nature. Examples of such organizations could be laboratories, certain medical plants or offices, aerospace industries, and more. 
Summary
Open space office layout designs are safer, promote team spirit and collaboration, and offer more benefits to employees, visitors, and employers.  With hybrid working, these are here to stay.
Keep up with Autonomous news
Stay informed, stay inspired with our new blogs.
WRITTEN BYAutonomous
We build office products to help you work smarter.