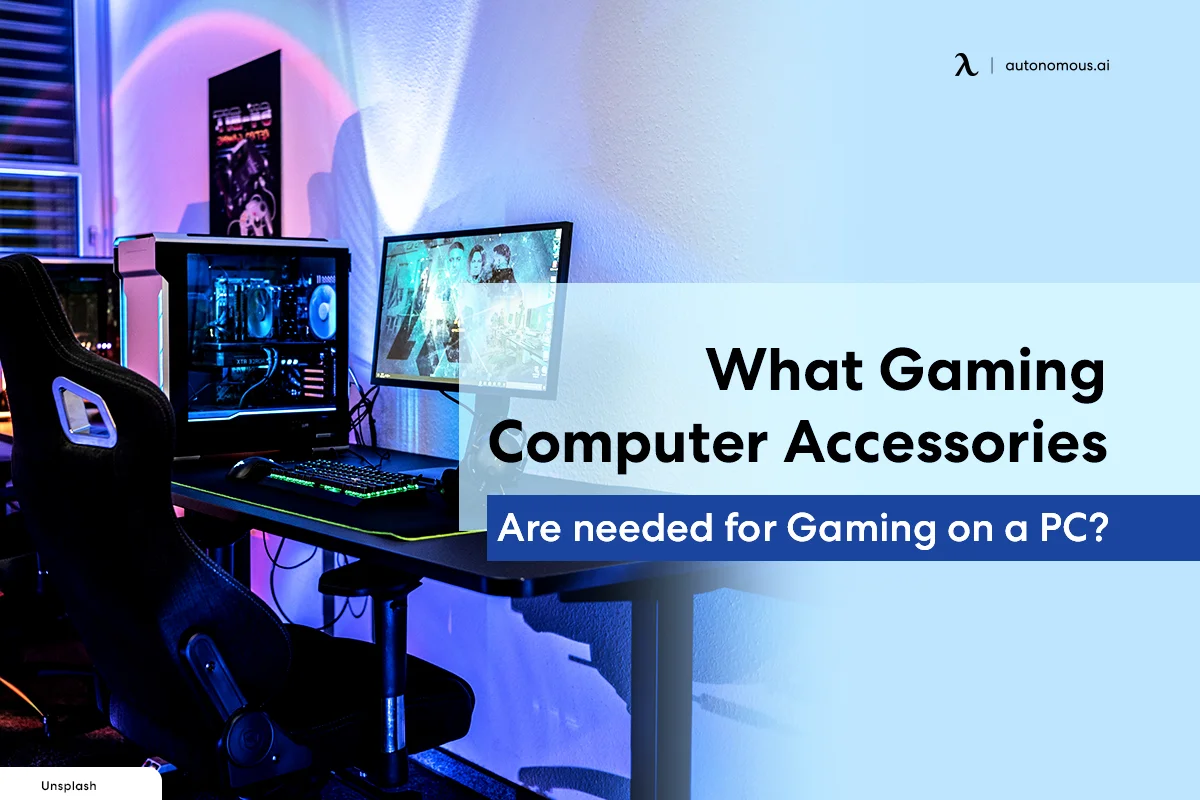 Gaming Setup
9+ Essential Gaming Computer Accessories for PC Gaming

Autonomous
|
Sep 25, 2022
5,730 Views
Gaming on a PC is one of the best ways for people to spend their time, but they might not know what they need to have the perfect experience. There are many different gaming computer accessories for people to choose from, but this list consists of top PC gaming accessories that you should keep in mind for your following setup.
Necessary Gaming Computer Accessories on a PC
1. Gaming Monitor
A high-refresh-rate gaming monitor with a low response time and a crisp display can greatly enhance your gaming visuals. Look for features like high resolution, fast refresh rates (such as 144Hz or 240Hz), and adaptive sync technologies like G-Sync or FreeSync.
The Pixio monitor is one of the best gaming PC desk accessories people can buy. It comes with a 32" curved glass, giving you an immersive experience for your next battle. Also, it is HDR compatible, so you won't need to worry about getting an adapter. 
PC gaming accessories for gamers always include a gaming monitor that will blow people out of the water. This monitor by Pixio is one of the best screens out there, and you will be impressed by how images and games look on it. You will have an experience like no other with it.
When choosing a gaming monitor, there are several factors to consider to ensure you get the best experience within your budget:
Display Size: Decide on the monitor size that suits your preferences and desk space. Larger screens provide a more immersive experience, but make sure it's not too big for your viewing distance.
Resolution: Higher resolutions like 1080p (Full HD), 1440p (Quad HD), or 4K offer sharper and more detailed visuals. Choose a resolution based on your GPU's capabilities and the games you play.
Refresh Rate: Look for a high refresh rate monitor, such as 144Hz or 240Hz, for smoother motion and reduced motion blur. Higher refresh rates are particularly beneficial for fast-paced games.
Response Time: Lower response times, measured in milliseconds (ms), result in less ghosting and motion blur. Aim for a monitor with a response time of 5ms or lower for optimal gaming performance.
Panel Technology: There are three common panel types: TN, VA, and IPS. TN panels have faster response times but narrower viewing angles. VA panels offer better contrast and color reproduction but may have slower response times. IPS panels have excellent color accuracy and wider viewing angles but can have slower response times.
Adaptive Sync: Consider monitors with adaptive sync technologies like AMD FreeSync or NVIDIA G-Sync. These features synchronize the monitor's refresh rate with your GPU's output, reducing screen tearing and stuttering.
Connectivity: Ensure the monitor has the necessary ports (HDMI, DisplayPort) to connect to your gaming system. Additional USB ports can be handy for connecting peripherals.
Additional Features: Some monitors offer extras like HDR (High Dynamic Range) for improved color and contrast, built-in speakers, or ergonomic adjustments like tilt, swivel, and height adjustment.
2.  Gaming Keyboards & Mice
Everyone loves having a mechanical keyboard, which is why it is one of the most popular gaming setup accessories people buy. The RK61 is an excellent option because people can Bluetooth it to many different devices, making it great for people who like to game off other pieces of technology. 
When choosing PC gaming accessories as a keyboard for PC gaming, consider the following factors to ensure it meets your gaming needs:
Key switches are a crucial factor in a gaming keyboard. Mechanical switches are popular among gamers for their tactile feedback and responsiveness. They come in various types, such as Cherry MX (e.g., Red, Blue, Brown), Razer Green, or Logitech Romer-G switches. Try different switch types to find the one that suits your preferences in terms of actuation force, feedback, and noise level.
Anti-Ghosting and N-Key Rollover:
Ensure the keyboard supports anti-ghosting and N-key rollover. These features prevent key presses from being missed or ignored when multiple keys are pressed simultaneously, allowing for accurate and reliable inputs during intense gaming sessions.
Gaming keyboards often come with customizable backlighting options, allowing you to personalize the lighting effects or even program lighting profiles for different games. Choose a keyboard with backlighting that suits your aesthetic preferences and enhances visibility in low-light conditions.
Programmable Keys and Macros:
Look for keyboards with programmable keys or macro functionality. These features allow you to assign specific actions, commands, or complex macros to individual keys, streamlining your gaming experience and providing quick access to in-game functions.
Gaming keyboards should be built to withstand heavy usage. Look for keyboards made of durable materials, preferably with reinforced keycaps or metal frames. Consider keyboards with a high durability rating or reviews that highlight their long-lasting performance.
Consider the keyboard's ergonomic design and comfort features. Look for options with wrist rests, adjustable height, and a comfortable key layout to reduce strain during long gaming sessions.
Check if the keyboard comes with software that allows you to customize settings, macros, and lighting effects. Intuitive software can enhance your gaming experience by providing more control and customization options.
Consider the size and layout of the keyboard. Full-sized keyboards include a number pad, while compact or tenkeyless (TKL) keyboards omit it for more desk space. Some gamers prefer smaller form factors like 60% keyboards for increased mouse movement area. Choose a size and layout that suits your preferences and desk space.
Gaming computer accessories always include a gaming mouse because they have been specifically made for gamers. You will be happy to know that 11 programmable buttons will help every gamer beat the boss level. 
3. Gaming Lights
Gaming computer accessories always light up, which is why these honeycomb lights should be placed on the wall behind the computer. It will create the perfect ambiance for every scene in your game while ensuring that there are no glares in front of you. Video game accessories also include things for streamers ready to post their videos online. These lamps is great for those who want to perfect lighting for their gaming video. No one wants bad lighting because people won't enjoy watching the screen. This will brighten your face, and it can be collapsed and stored away when you're done. 
Video game accessories like an RGB corner floor lamp are always needed in every gaming room. This one is minimalistic, so you won't need to worry about it taking up too much space. You will also enjoy the million color combinations that this lamp has to offer. 
4. Gaming Speakers & Headsets
Regarding gaming PC desk accessories, the Mars Pro speaker is perfect for people who want to add a bit of sci-fi to their setup. It has a dual speaker system with a passive bass radiator, so you should be prepared for some massive sound from that tiny speaker. 
Gaming PC desk accessories like this headset holder are perfect for those who want a bit of organization. Sometimes, you may wish for a convenient place to rest your headset, but you may not know where to. This built-in solution comes with a cable loop and rubber pads, so you won't need to worry about anything happening to your new headphones. 
Gaming equipment should always be one of the gaming computer accessories that anyone buys. These headphones by Turtle Beach are perfect because they have 15 hours of battery life, making them great for those who need to voice their opinions online. 
Computer accessories for gamers may mean that you need a place to charge your phone and rest your headphones. This stand is perfect for those who want everything in one place because you won't need to choose where your phone goes when you need to charge it. Just plug it into the stand, and you're ready to go. 
Sometimes, video game accessories should be both wired and Bluetooth. This will give you more options when choosing what mode you want to use. EPOS has created a headset that is an idea for those who can't decide whether they want a wired headset or a Bluetooth one because it does both. 
Video game accessories should ensure you have the right sound from your setup. Having this soundbar will help improve your listening experience. It does not matter whether it is the game or the music; you should listen to everything in style. Also, the RGB lights will be a great addition to your desk. 
5. Desk Pads & Wrist Rests
Gaming PC desk accessories might mean having a desk mat that takes up a large portion of your space. This is great for those who like to drink with them because they won't mess up their new surface since there is a mat to protect it. The gaming mat comes with a stable base, so there is no way it is moving anywhere.
Having an aesthetic gaming setup might mean having a few slightly quirky things. Razer always has excellent products, and this mouse will eliminate any cables you need, and it comes with a weighted base. 
PC gaming accessories sometimes include a controller you can use so that you can step away from your keyboard. Sometimes, you need to have those joysticks to get into a game. This controller by Elite is great for people who play open-world games, so they have more control over what is happening around them. 
Gaming setup accessories are perfect for those who want to feel like they are in the game. People who enjoy racing should get this wheel by HORI because it has a D-pad, a thrust master, and paddle buttons. You will have an authentic racing experience every time you pull it out. Also, it is compatible with the Xbox. 
6.  Gaming Pillows
Gaming setup accessories may mean that you have something that will provide you with a bit of comfort. These memory foam pillows are ideal for those who like to rest their head in-between battles. They come in multiple colors, so you will find one that matches your new chair.
7. External Storage
Gaming often requires significant storage space. Having an external hard drive or a large capacity SSD (Solid State Drive) can be useful for storing games, capturing gameplay footage, and reducing the load on your system's main drive.
When choosing external storage for PC gaming, consider the following factors to ensure it meets your needs:
Determine how much storage space you require for your gaming needs. Consider the size of your game library and whether you plan to store other media files like videos or screenshots. Gaming installations can occupy a significant amount of space, so choose a capacity that provides ample room for your current and future games.
There are two main types of external storage drives: Hard Disk Drives (HDDs) and Solid State Drives (SSDs). HDDs offer larger capacities at a more affordable price but generally have slower read and write speeds. SSDs are faster, more durable, and have faster load times but can be more expensive for higher capacities. Consider your budget and the balance between capacity and performance that you desire.
Interface and Compatibility:
Check the interface options available on your PC and ensure compatibility with the external storage drive. Common interface types include USB 3.0, USB 3.1, USB-C, Thunderbolt, and eSATA. USB 3.0 or higher is generally recommended for fast data transfer speeds. Ensure your PC has the necessary ports to connect the external storage drive.
If you opt for an SSD, consider the read and write speeds offered by the drive. Faster speeds can result in quicker game load times and improved overall system performance. Look for SSDs with high sequential read and write speeds for optimal gaming performance.
If you plan to use the external storage drive for gaming on the go or sharing games with friends, consider the drive's size, weight, and durability. Portable and rugged options are available that can withstand travel and provide easy plug-and-play functionality.
Look for drives from reputable manufacturers with good track records for reliability and durability. Read user reviews and consider warranties offered by the manufacturer to ensure peace of mind.
Set a budget for your external storage and choose the drive that offers the best combination of capacity, performance, and price within your range. Consider the value of the drive based on its features and overall performance.
Consider the reputation of the brand you're considering. Established and well-known brands often provide better quality and customer support.
Backup and Data Management:
If you value data backup and management features, look for drives that include software or built-in functionality for automated backups, encryption, or data synchronization with cloud services.
By considering these factors, you can choose an external storage drive that suits your gaming needs, provides sufficient capacity, and offers reliable performance for storing and accessing your game library.
8. Cable Management
Keeping your gaming setup tidy and organized is important. Cable management solutions like cable clips, cable sleeves, or cable raceways can help keep your desk clutter-free and prevent tangling.
9. Webcam
If you enjoy streaming or recording your gameplay, a good webcam is essential. Look for a high-resolution camera with good low-light performance for clear video capture.
When choosing a webcam for PC gaming, consider the following factors to ensure it meets your needs:
Look for a webcam with good image quality, preferably with a high resolution (such as 1080p or 4K) for clear and detailed video. Consider features like auto-focus, low-light performance, and image stabilization for better overall image quality.
Higher frame rates result in smoother video playback. Look for webcams that can capture at least 30 frames per second (fps) or higher for fluid and natural-looking motion during gaming streams or video chats.
The FOV determines how much of the scene the webcam can capture. Wider FOV allows for more inclusive shots or the ability to show more of your gaming setup. Consider webcams with adjustable FOV or wide-angle lenses for greater flexibility.
Ensure the webcam is compatible with your PC's operating system (Windows, macOS, Linux). USB webcams are the most common and widely compatible option. Check for driver support and compatibility with popular streaming or video conferencing applications.
Consider how you plan to position the webcam. Look for webcams with versatile mounting options such as adjustable stands, tripods, or the ability to attach to your monitor or desk.
While the primary focus is video, consider webcams with built-in microphones that offer good audio quality. This can be useful for in-game communication or streaming commentary. However, a dedicated external microphone may provide better audio performance.
Auto-Tracking or Face Recognition:
Some advanced webcams offer features like auto-tracking or face recognition. These can automatically adjust the camera angle or zoom to keep you centered in the frame during gaming sessions or video calls.
USB webcams are the most common, but some higher-end models may offer additional connectivity options like HDMI or Thunderbolt. Ensure the webcam has the necessary ports to connect to your PC.
Set a budget that suits your needs and consider webcams within that price range. Balance the features and performance you require with your budget limitations.
By considering these factors, you can choose a webcam that delivers good image quality, smooth video playback, and the necessary features for an enhanced gaming experience or streaming setup.
Others
ENHANCE Clip on Desk Cup Holder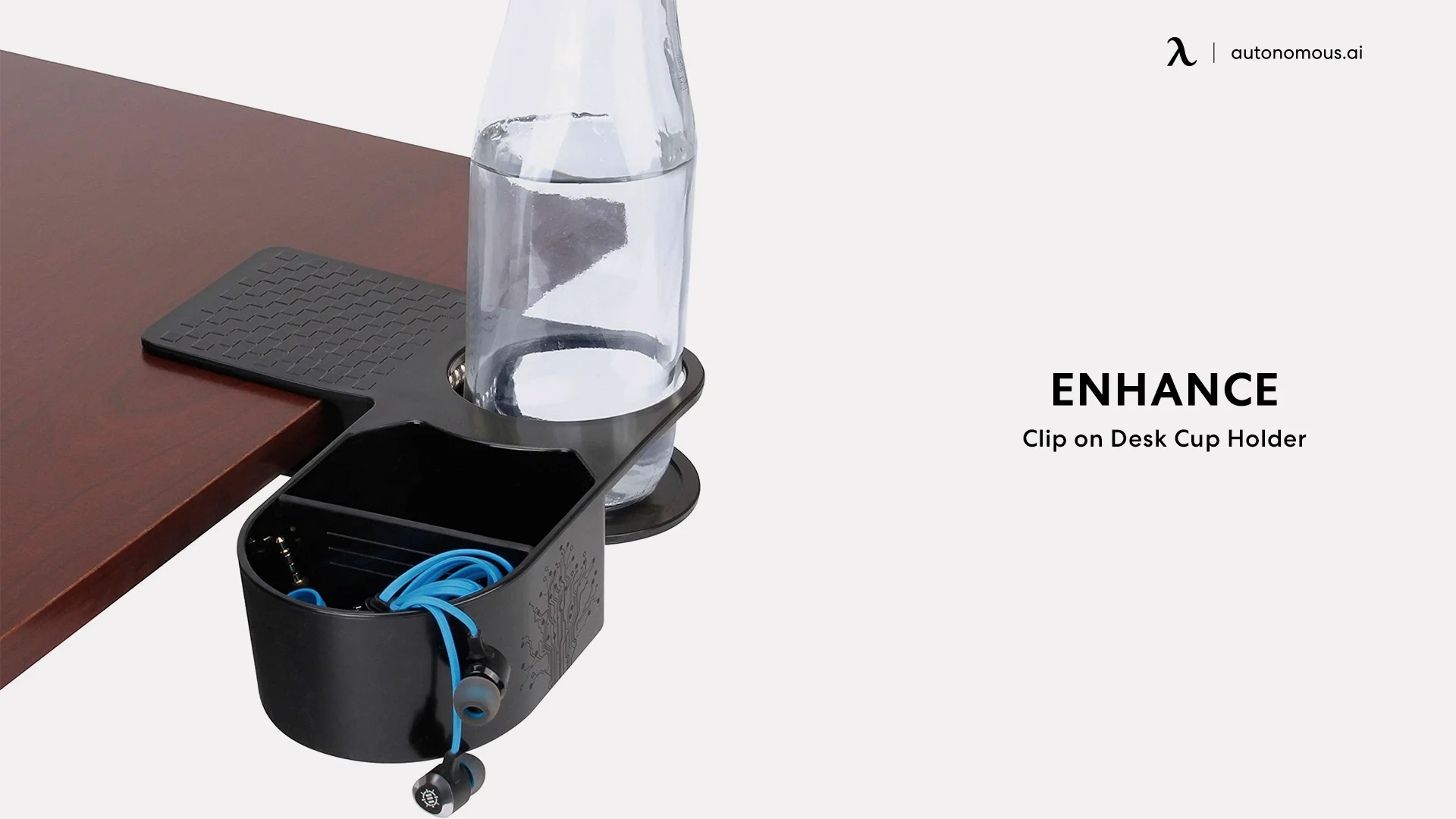 Gaming setup accessories like a cup holder might go unnoticed, but they are great for people who like to have a glass of water by themselves. It is easily attached to a desk, chair, or table, so you can have a built-in cup holder beside you. This will help keep your area neat and tidy. 
WD Black 2TB Drive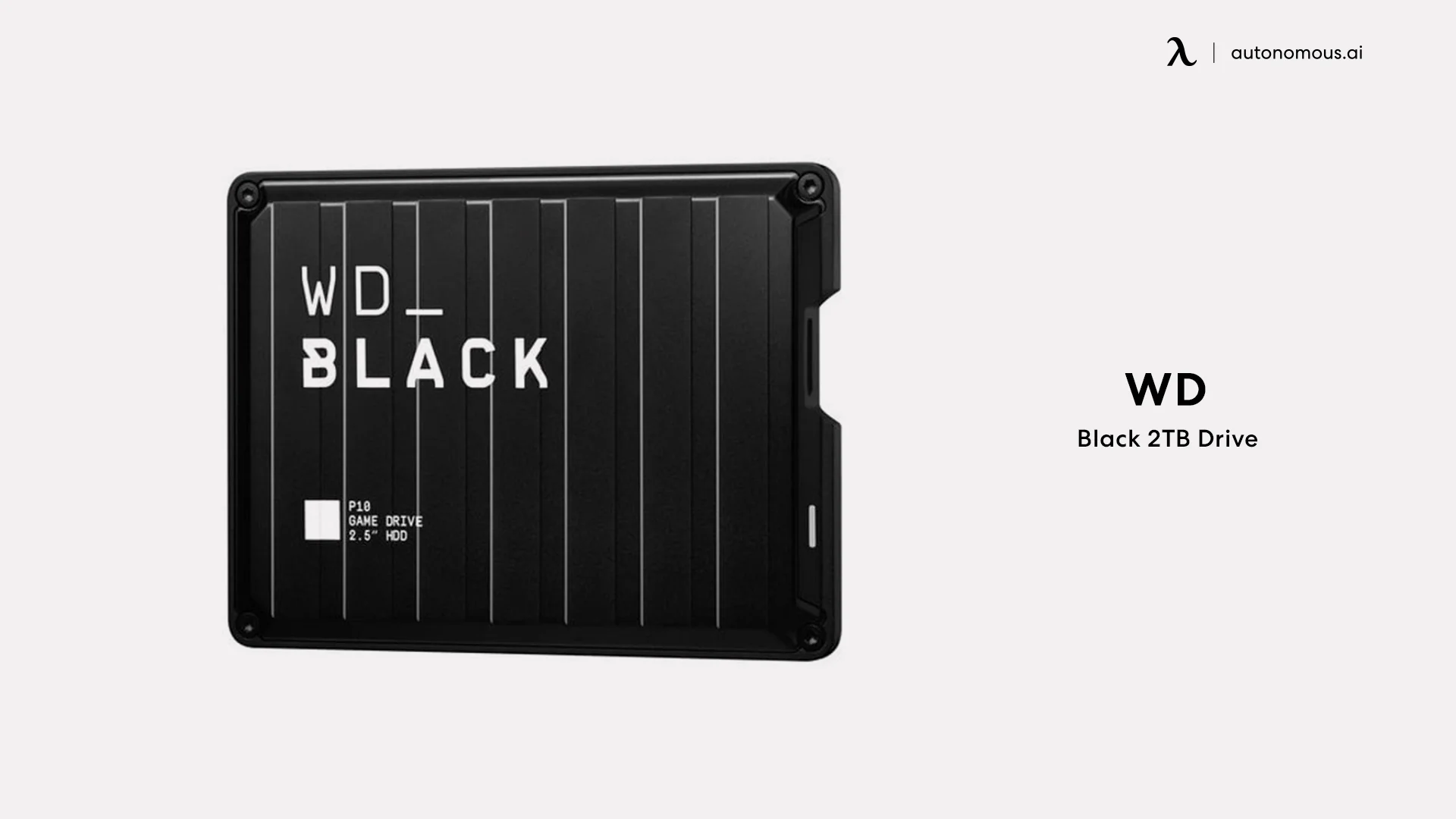 Video game accessories like this hard drive are perfect for those who need more space. We understand that many different games exist that people should buy, but sometimes, you don't have enough room. This WD drive will change the experience because people can use it with Xbox, PlayStation, and PC. 
HyperX QuadCast Gaming Microphone
Gaming PC desk accessories like this gaming microphone are ideal for those who stream or talk to people online. Everyone will be able to hear you with the crystal-clear audio that comes with it. Also, there are four different polar patterns, so you can pick the one you want to use at that moment. If you are a streamer, you need to ensure that every viewer can hear you clearly. 
SmartDevil Small Personal USB Powered Desk Fan
Sometimes, gaming setup accessories include a desk fan. You might get hot during those long gaming sessions, but that doesn't mean it needs to end there. This USB-powered fan is perfect because it is small enough to sit on your desk but powerful enough to cool you down. Every person will be happy to know that they can pop this on and have a break while watching a cutscene in their game.
Addtam Surge Protector
Gaming computer accessories will use a lot of power, which is why a surge protector might be needed. This is ideal for any setup, but it is usually forgotten about. With this in place, your computer will be protected from any sudden jolt of electricity. If you don't think this will happen to you, then don't be too sure because it might. Also, they are inexpensive and ensure that your things are protected. 
Conclusion
There are so many gaming computer accessories to choose from, but you will have a lot of fun creating the setup you want. You should ensure that everything you buy is made of high-quality materials to last a long time. Also, look at the warranty of everything you purchase because sometimes, having something with a longer warranty is better in the long run. 
Either way, everything on this list is excellent for those who want to create the perfect gaming setup.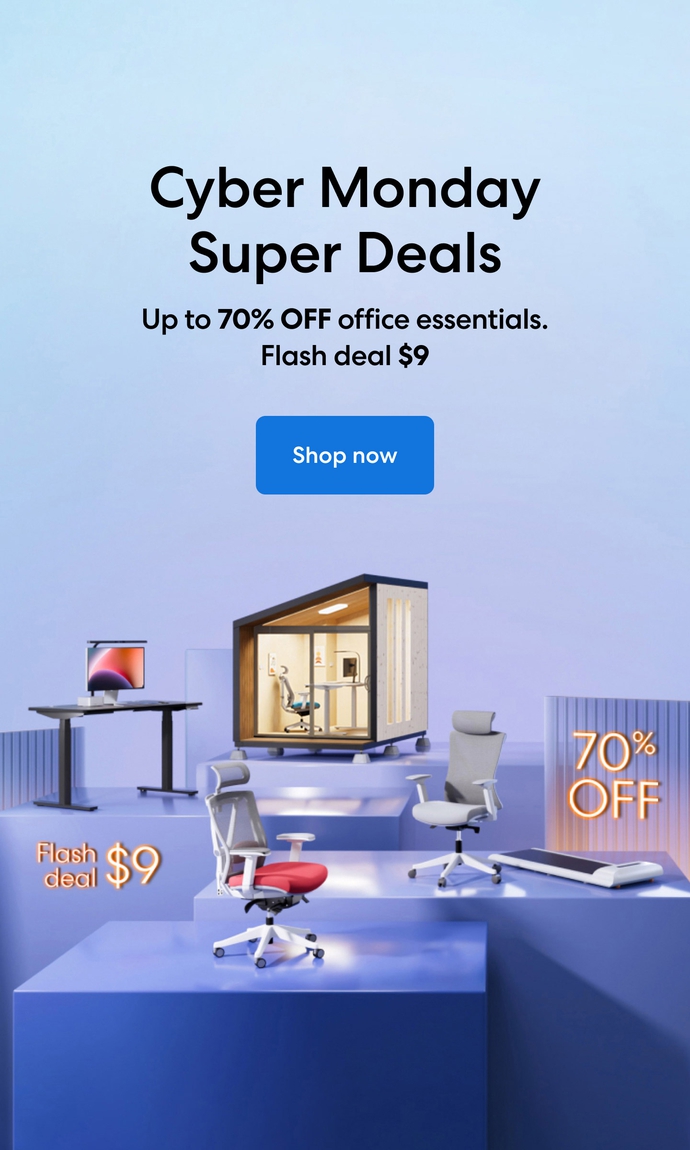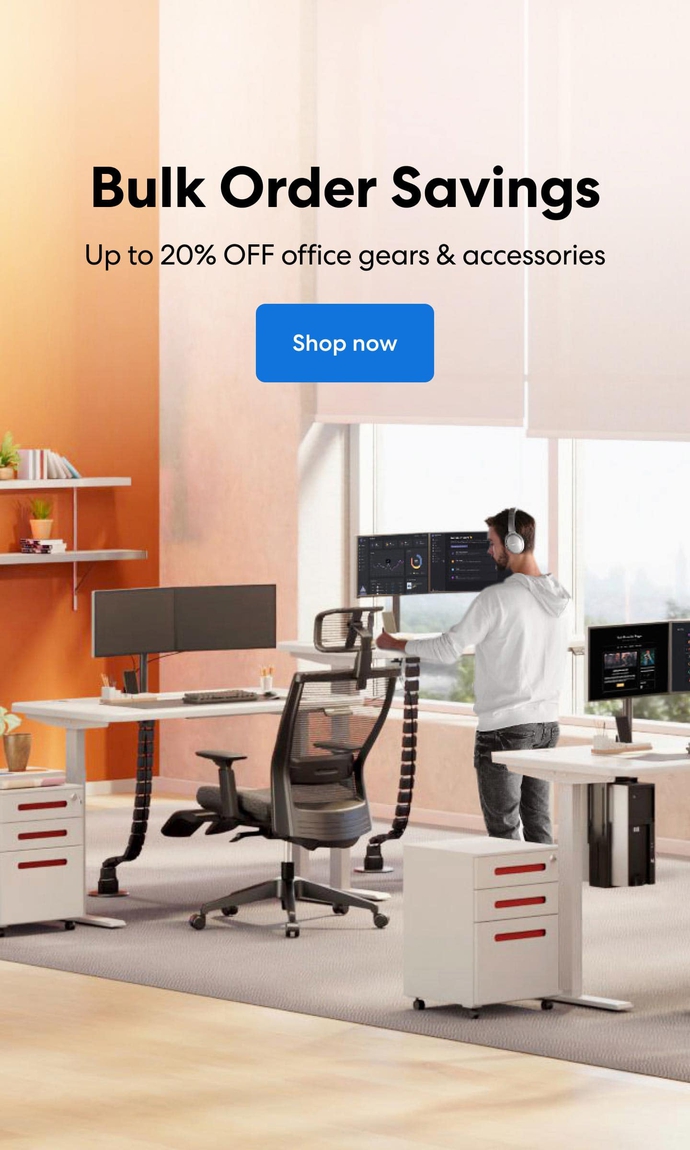 Subcribe newsletter and get $100 OFF.
Receive product updates, special offers, ergo tips, and inspiration form our team.