Ergonomic headphones are a must for anyone who wants to groove along to their favorite tunes or simply stay focused and at ease throughout the workday. Though the sound quality is important, an ergonomic fit is even more so. That's why we've picked our top 5 favorite ergonomic headphones for you to use at work in 2022.
Do you have a killer playlist you can't work without? Is music a part of your routine? Does the right music make you feel more focused and productive?
Generally speaking, music can be a powerful tool for boosting productivity. In a recent study, Teresa Lesiuk at the University of Miami tested participants who completed a task with music and those who completed tasks without them. Those who listened to music generally completed their tasks more quickly.
But while listening to music can be a great way to work better, what about the comfort of wearing headphones for hours on end? Some headphones simply aren't designed to fit comfortably or ergonomically for extended periods of time. That's why we've picked our top 5 ergonomic headphones for you to do your most productive work throughout the day, with optimal comfort.
1. Bose QuietComfort 35 Wireless Over-Ear Headphones, Noise Cancelling
We love the Bose QuietComfort 35 Wireless Over-Ear Headphones. They're one of the most popular models on the market for a reason—they're really comfortable! They've also worked on their noise-canceling technology for years now, so with each new model, they bring new refinements. You can choose from either a wireless or wired option and the internal battery boasts an extensive usage period before it drains. In our opinion, you get just about everything you could want out of headphones with this model.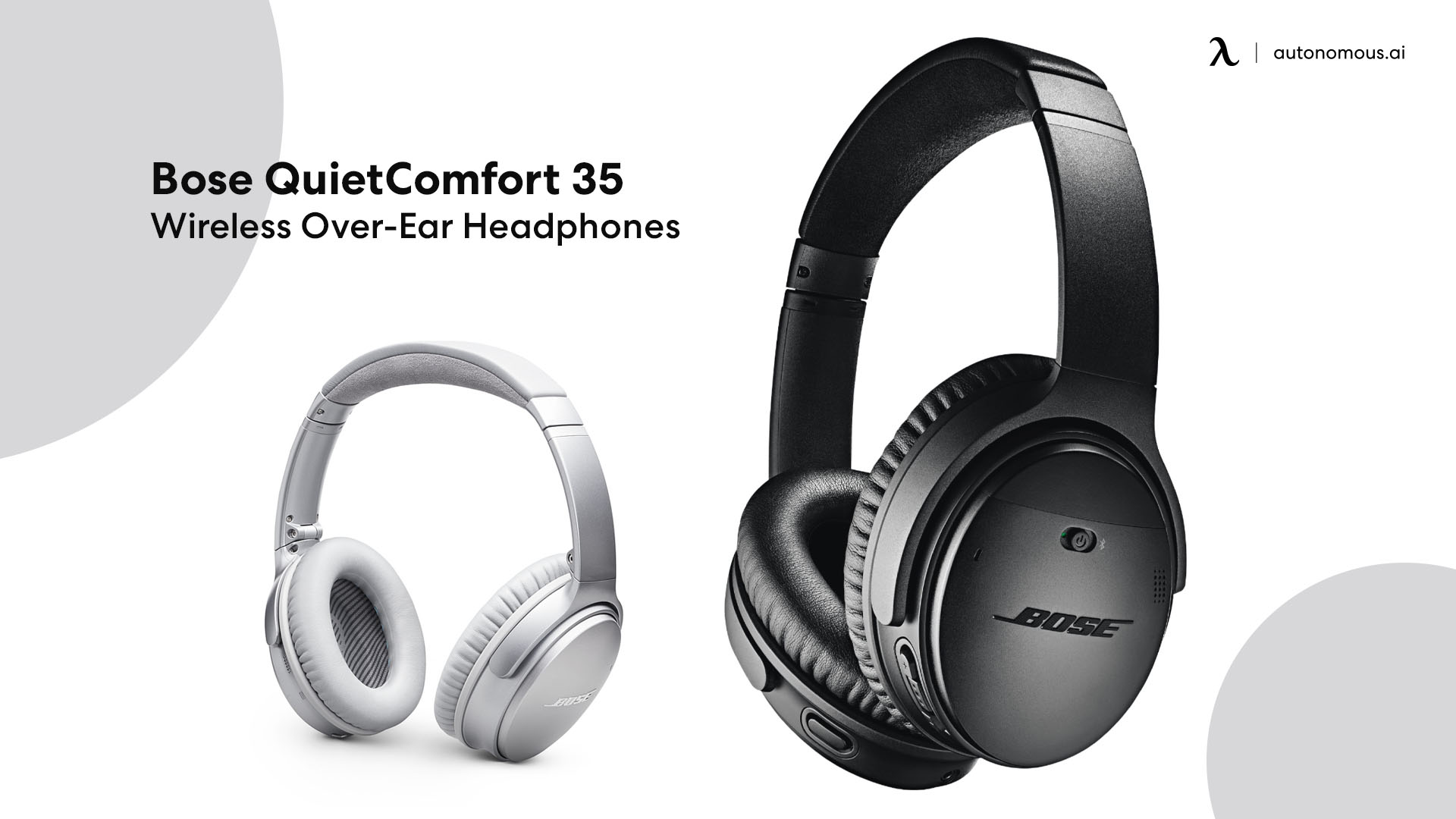 The soft ear cushions are shaped like an oval with premium cushioning that rests easily on your ears. Though many earphones have circular shaped "cans," these feature an oval design that reduces some of the pressure on your ears, which makes them ideal for extended wearing. They also feature unique button controls on the right side which you can use to control your music wirelessly. They're also lightweight at only 234 grams, and the headband is also cushioned for your comfort. 
2. Sennheiser HD 598 Over-Ear Headphones
Sennheiser is a trusted brand in headphone manufacturers, making some great and affordable options for end-users. The Sennheiser HD 598 is a standout because it was designed not only for ergonomics but for audiophiles who value clear sound and high-fidelity audio. Amazingly, they're not out of most people's reach with a budget-friendly price, and most importantly, they're super comfy! The materials on the earpads are velvety-smooth and breathable, ensuring your ears don't get too hot or uncomfortable for extended listening.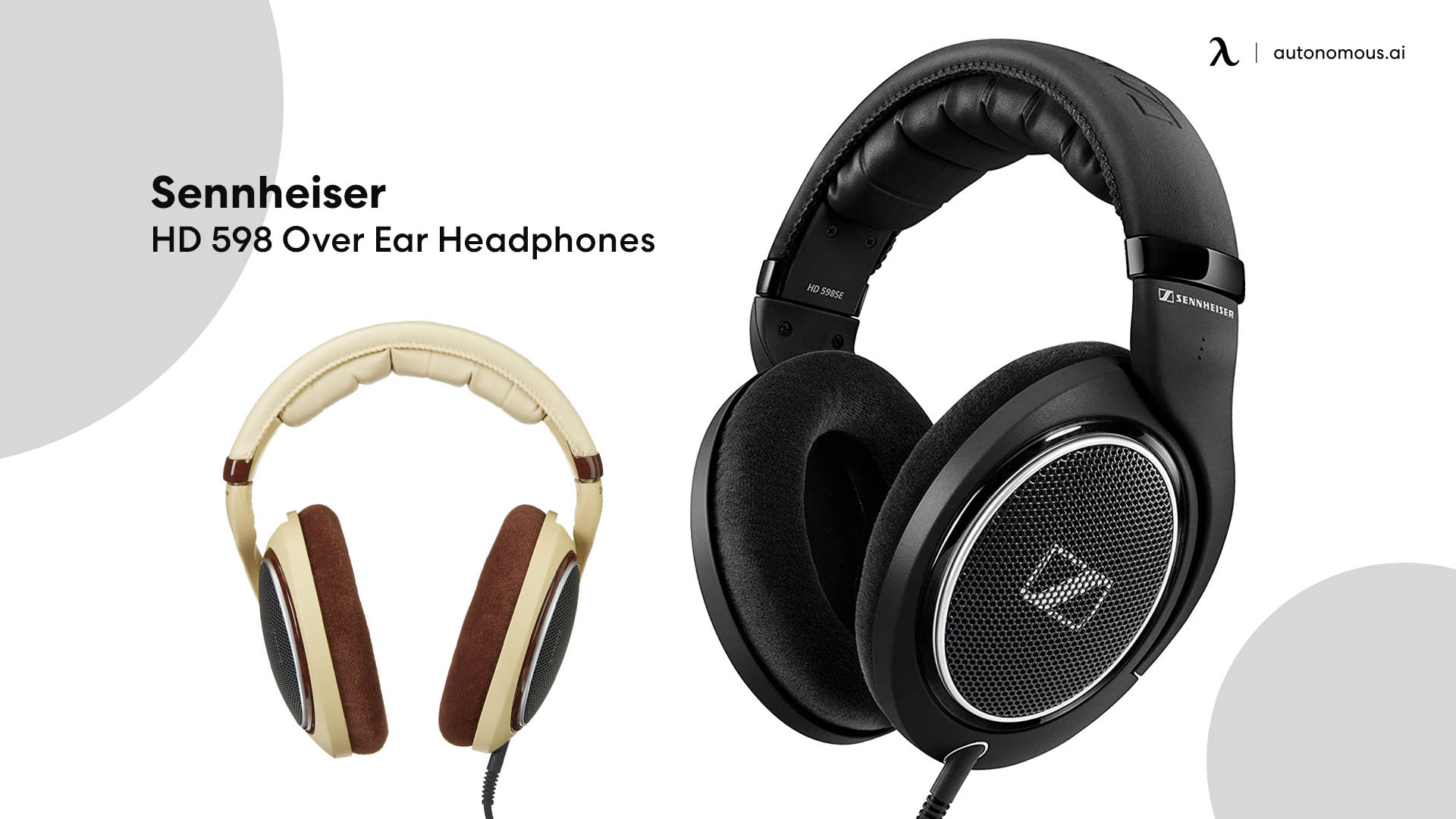 Supple leather cushioning undergirds the plastic headband which reduces pressure on the top of your head, and hardly exerts any pressure on your ears at all. This is especially important if you plan on listening to music for more than an hour or so. The earpads on these headphones are also oval-shaped, an optimal ergonomic shape for any over-ear headphones. Not only do these sound great, but they're built to last a long time. Sennheisers are known to be a years-long investment.
3. MPOW 059 Bluetooth Headphones
What about those who are more bound to a tighter budget? That's no issue with the MPOW 059, affordable headphones that are as comfortable as some of the more expensive options. They are smooth and attractive looking, a statement piece as much as they are a useful tool for your ergonomic music listening. The noise-canceling works quite well on these headphones too! Their earphones are made of a material they claim is similar to the texture of human skin, and they are quite comfortable.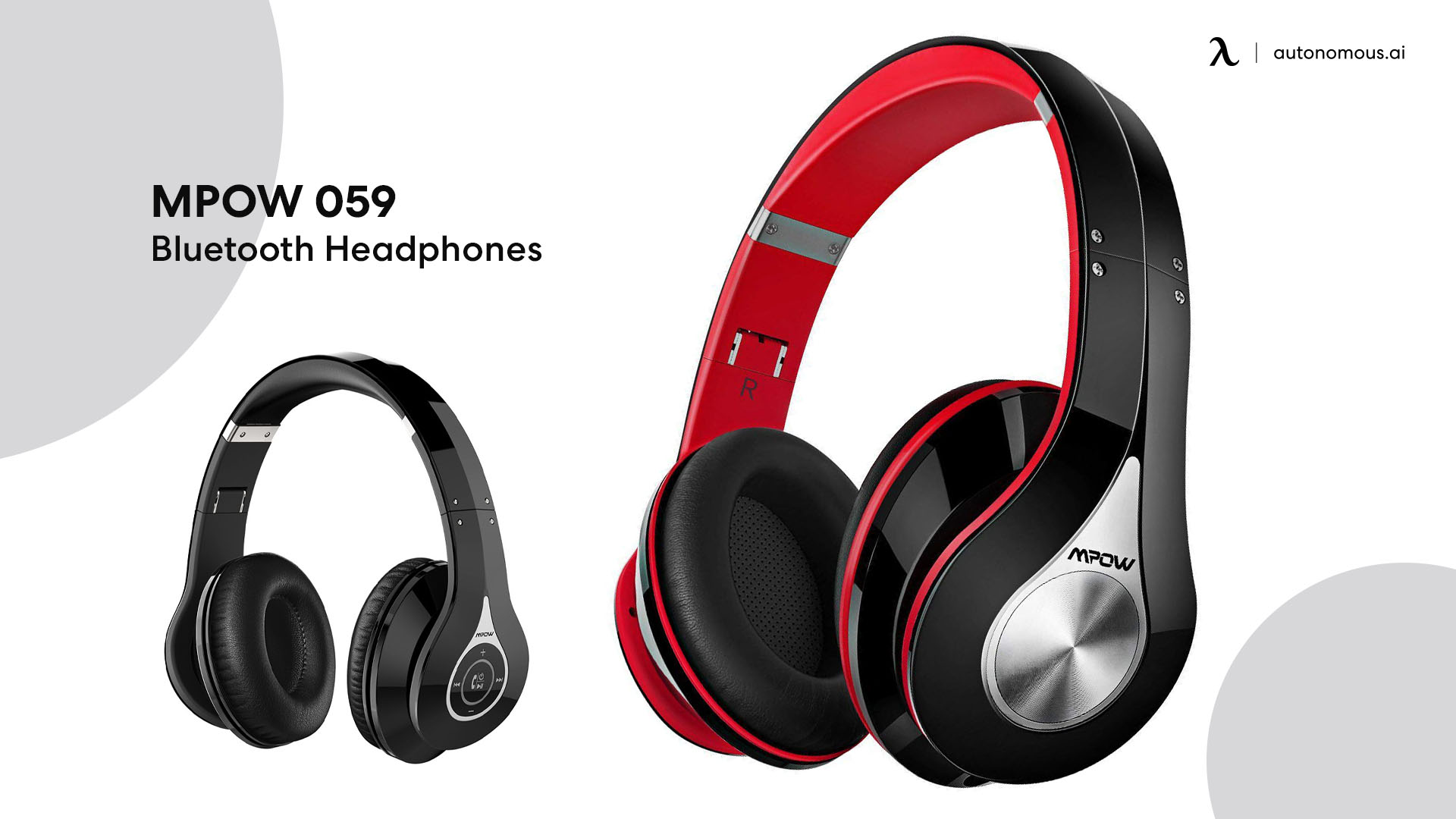 With stainless steel construction, these headphones are quite durable as well. They boast up to 20 hours of listening time with their built-in batteries, which is great for people who travel often or work for long hours throughout the day. There's also a microphone included, which means you can answer and receive calls with them like you would with smaller earphones like AirPods, as well as built-in controls that let you wirelessly manage your music.
4. Bowers & Wilkins P9 Signature HiFi Over-Ear Headphones
If you're looking for headphones that were designed by experts, look no further than the Bowers & Wilkins P9. These headphones were carefully constructed by a team of researchers who wanted to provide headphones that have optimal sound and comfort. It doesn't hurt that the earphones are covered in luxurious Italian leather either. You'll listen in total comfort for hours on end with these headphones thanks to their careful construction. Fortunately, they aren't very tight either.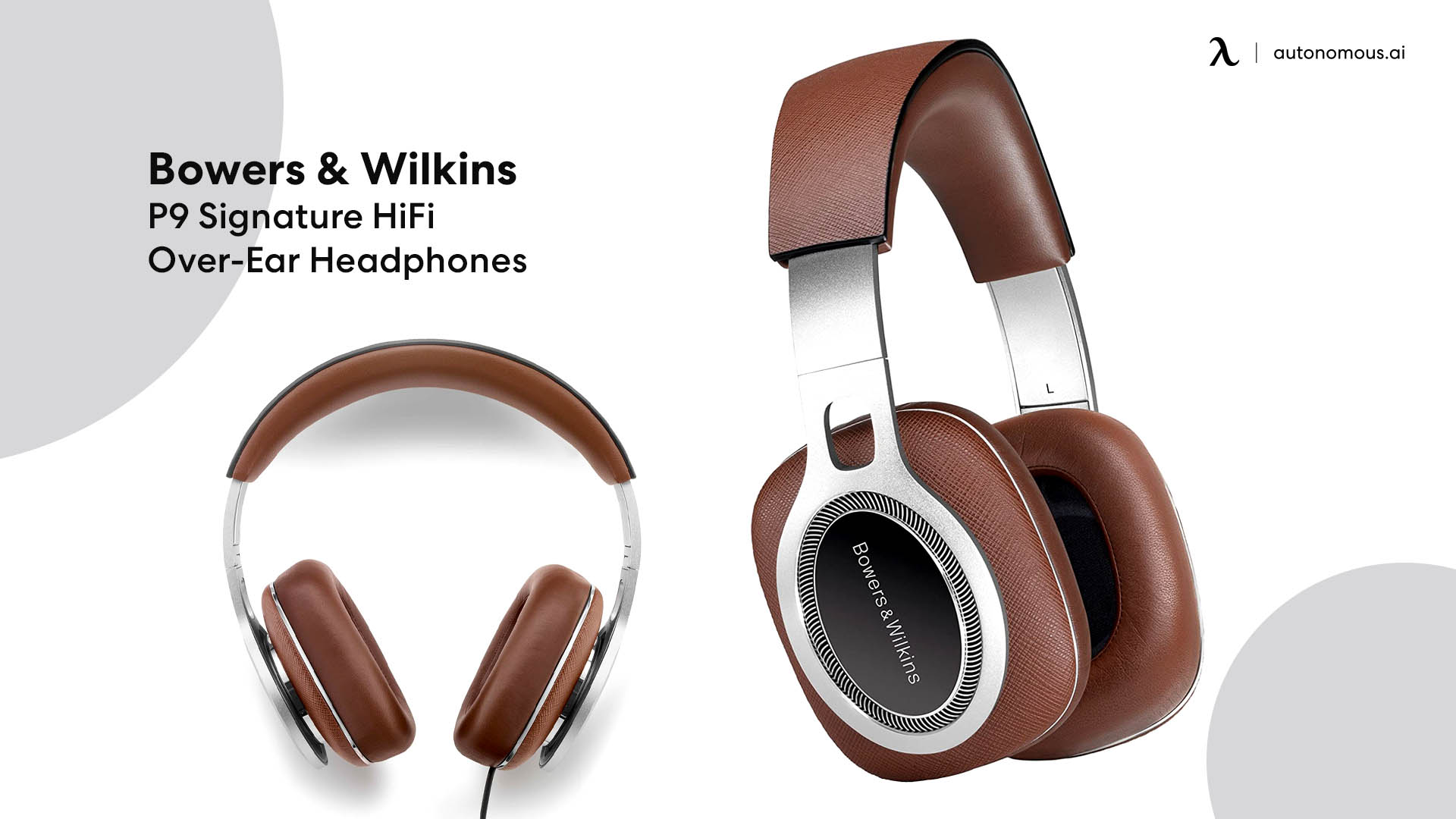 Though they are heavier than some of the other headphones, they are still lightweight enough for you not to notice them much. These headphones, however, are not wireless. Part of achieving the best sound quality is transmitting the audio through a wired connection, so though you do sacrifice some flexibility with these headphones, the enhanced audio quality and overall comfort are well worth it. These are best for people who spend most of their time at their workstations, rather than those who want headphones that are convenient for portability. 
5. Avantree Over-Ear Headphones
Though not as expensive as some of the audiophile favorites, the Avantree Over-Ear headphones boast superior sound quality for a lower price. With high fidelity sound and crystal clear highs and lows, you'll surely be happy with the way these cans sound. Part of that is because they connect via wired connection with a 3.5 mm jack. Of course, they are extremely comfortable for long periods of time as well.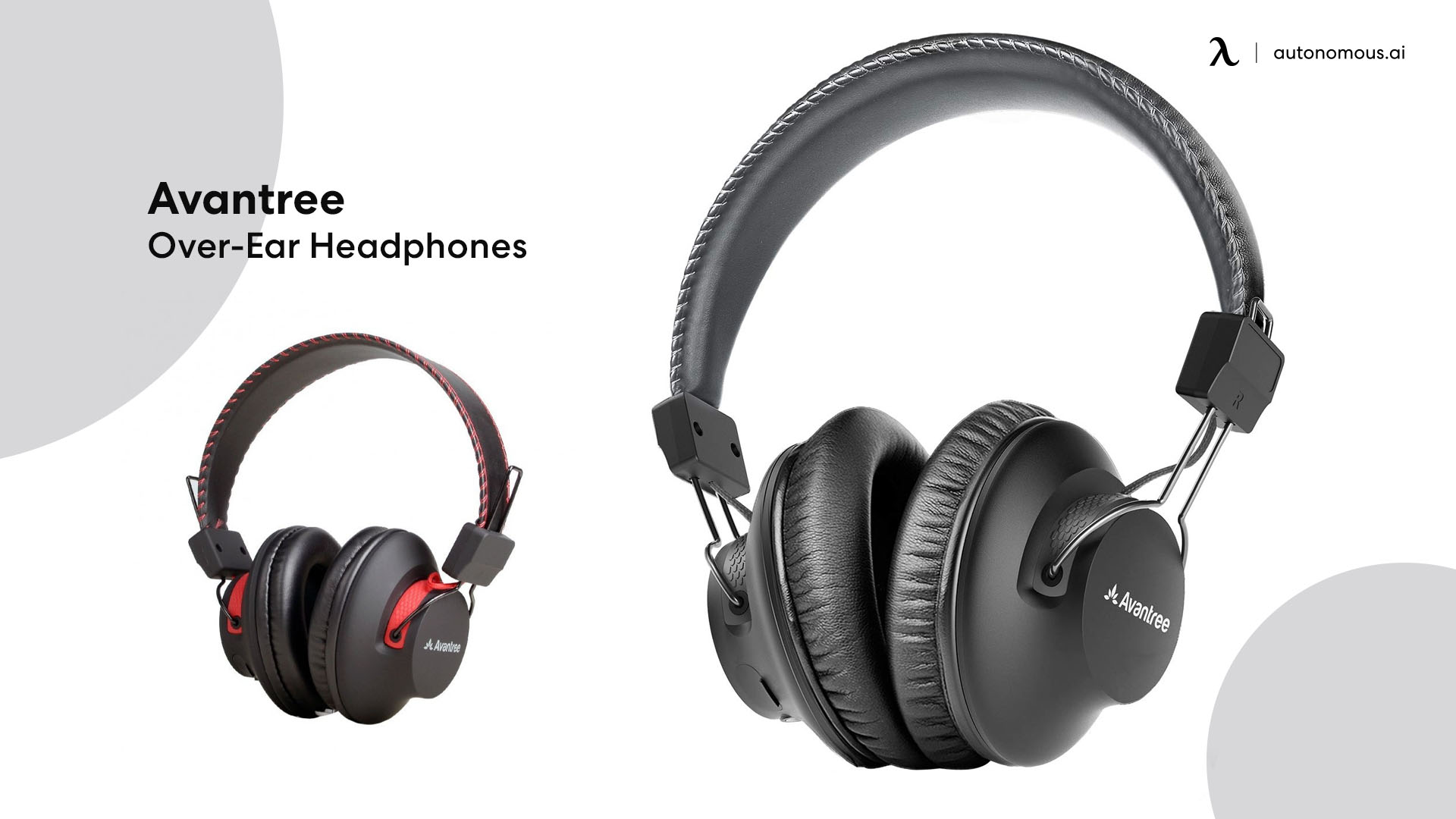 The earpads are covered with a specially designed synthetic fabric that is made for extended use and should rest comfortably on your skin. They are also very breathable and comfortable so your ears won't get too hot after an extended period of time. The customizable headband is easy to adjust, meaning these headphones are highly versatile and should fit many different head sizes. You'll find exceptional battery life with these as well.
Conclusion
Working ergonomically is very important for those of us who spend long hours at a desk every day. Having an ergonomic set of headphones can really help you stay in the zone without worrying about discomfort.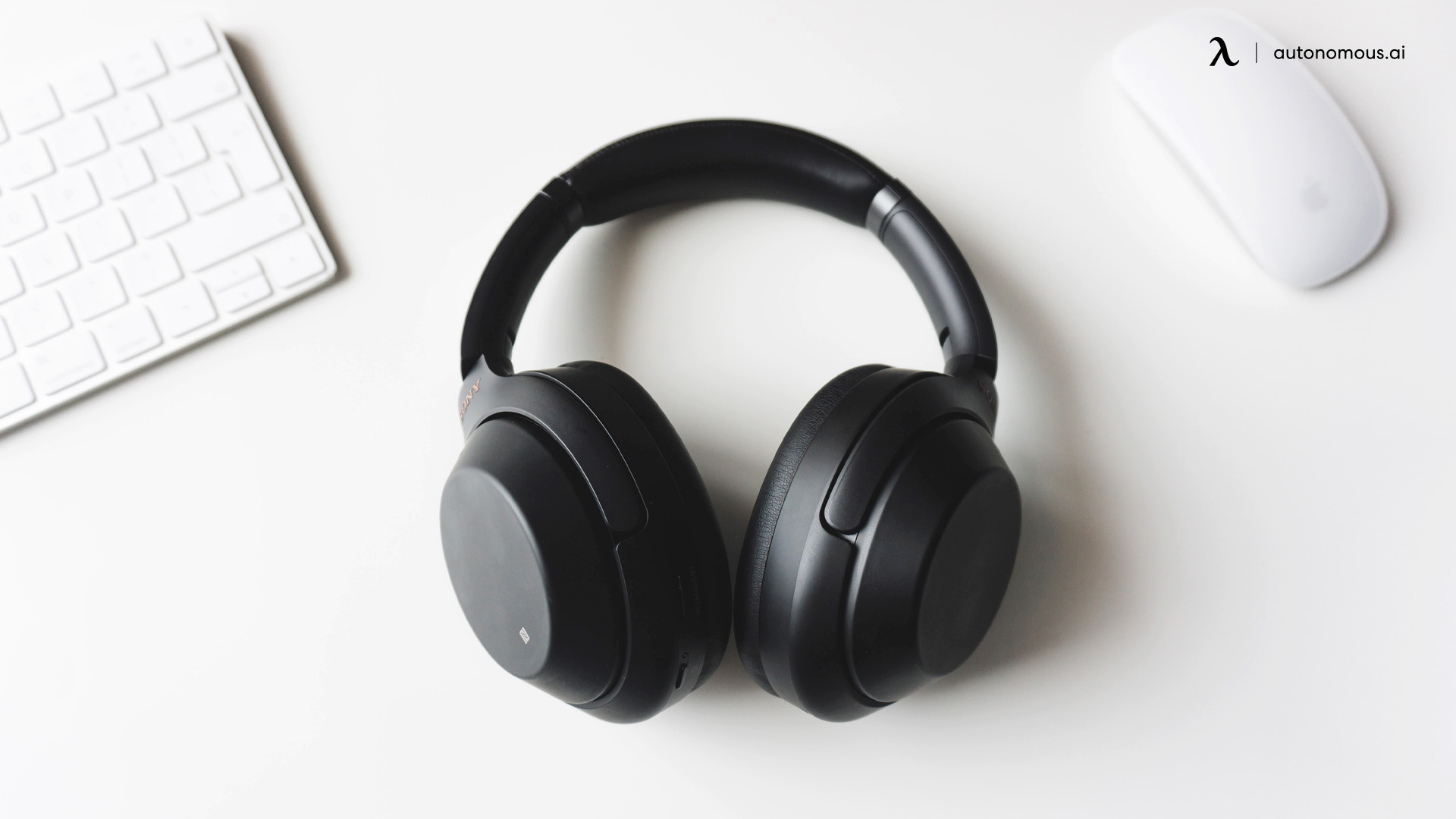 While you're at it, investing in a standing desk or ergonomic chair can also help avoid those common workplace aches and pains. Investing in ergonomic tools is the best way to make sure you work as well as you can for as long as you can.
What are some of your favorite ergonomic headphones? Let us know in the comments!
Video ads for product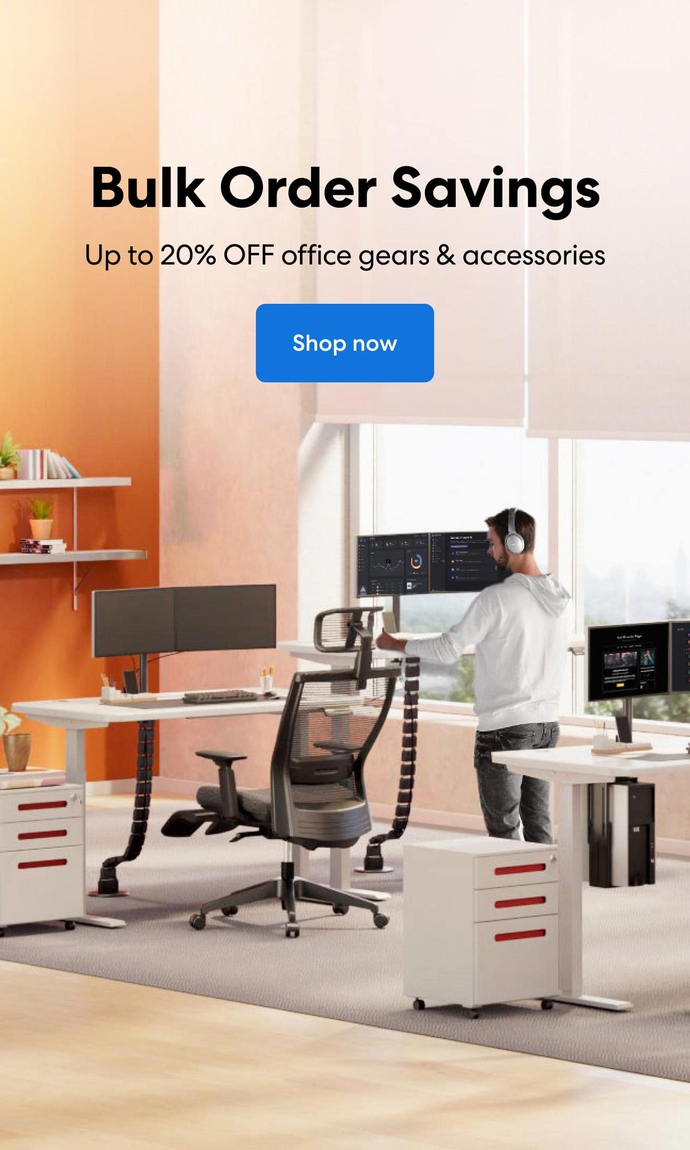 Subcribe newsletter and get $100 OFF.
Receive product updates, special offers, ergo tips, and inspiration form our team.