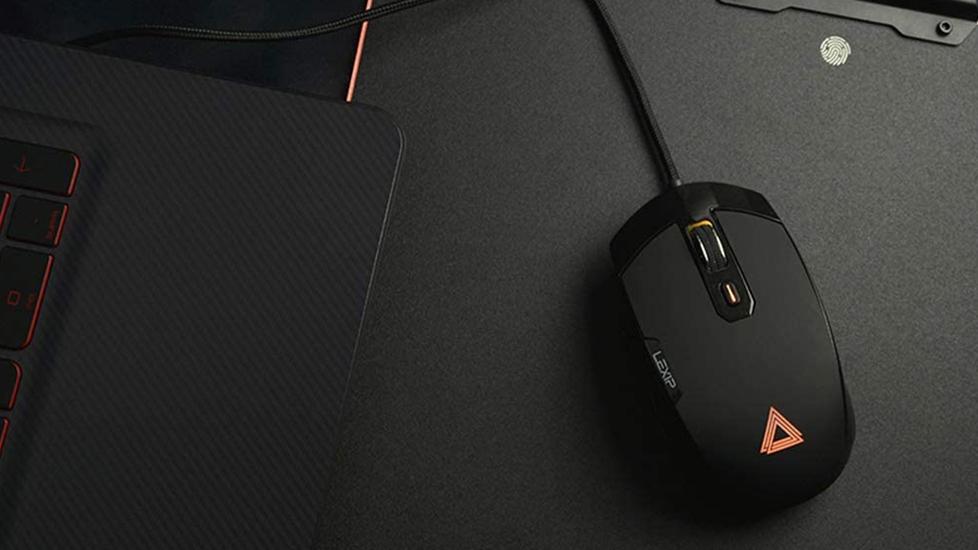 Pixminds Lexip - Pu94: Wired and RGB USB Mouse
5 reviews
Visit our store
Buy now
Add to cart
FREE shipping Dec 18 - Dec 20. FREE 30-day returns.
Sold and shipped by Pixminds

Price Match Guarantee
PERFORM IN 3D ENVIRONMENT: Designed to intuitively master the 3D environments of design software, the Lexip Pu94 is the first mouse to merge two joysticks. A gem of technology and precision, it will be a precious ally for controlling 3D creation, editing software, or even simulation games. LESS EFFORT, MORE MOVEMENT: The 360° internal pivot offers a wide range of movement in 3 dimensions (+/-20 degrees) in all directions. Equipped with a high-performance ADNS-9800 laser sensor, a speed/acceleration ratio of 150 FPS/30g as well as 2 separate accelerometers, the Pu94 reaches 12000 DPI. INTUITIVE AND HYPER RESPONSIVE: Dual-axis joystick with +/- 30 degree precision in all directions: up, down, forward and backward. Its intuitive handling and its high reactivity make it possible to increase the number of complex actions by more than 40%. THE REVOLUTION OF CERAMIC PADS: The 6 ceramic pads considerably increase the performance of the mouse by offering the user incomparable glide and much more precision. The reduction of friction on all surfaces reduces stress on the wrist and improves comfort during long use... Much more durable than ordinary Teflon pads, ceramic offers a longer lifespan for the mouse. CHANGE THE RULES WITH LEXIP: Lexip is a French brand of computer accessories that is revolutionizing the daily lives of professional users and gamers. Lexip's mission is to provide high-end computing peripherals that far exceed the performance and interaction capabilities of existing products on the market.
• 2-year warranty
2 Joysticks, 6 Buttons and 12 Programmable Directions
Deep dive into specs
Features
FAQs
Specs
reviews
4.8