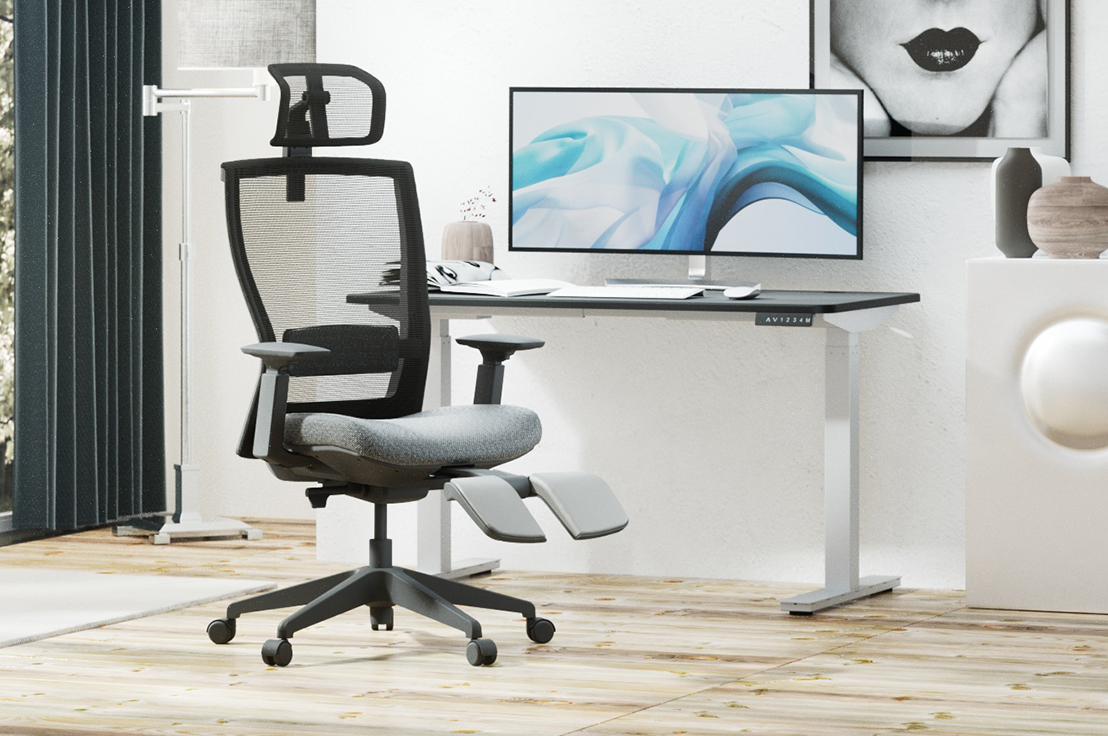 The ultimate height-adjustable standing desk for developers.
The Autonomous SmartDesk Core remembers your ideal height to streamline your workflow. Enjoy more room for multiple monitors and create a workspace that works for you.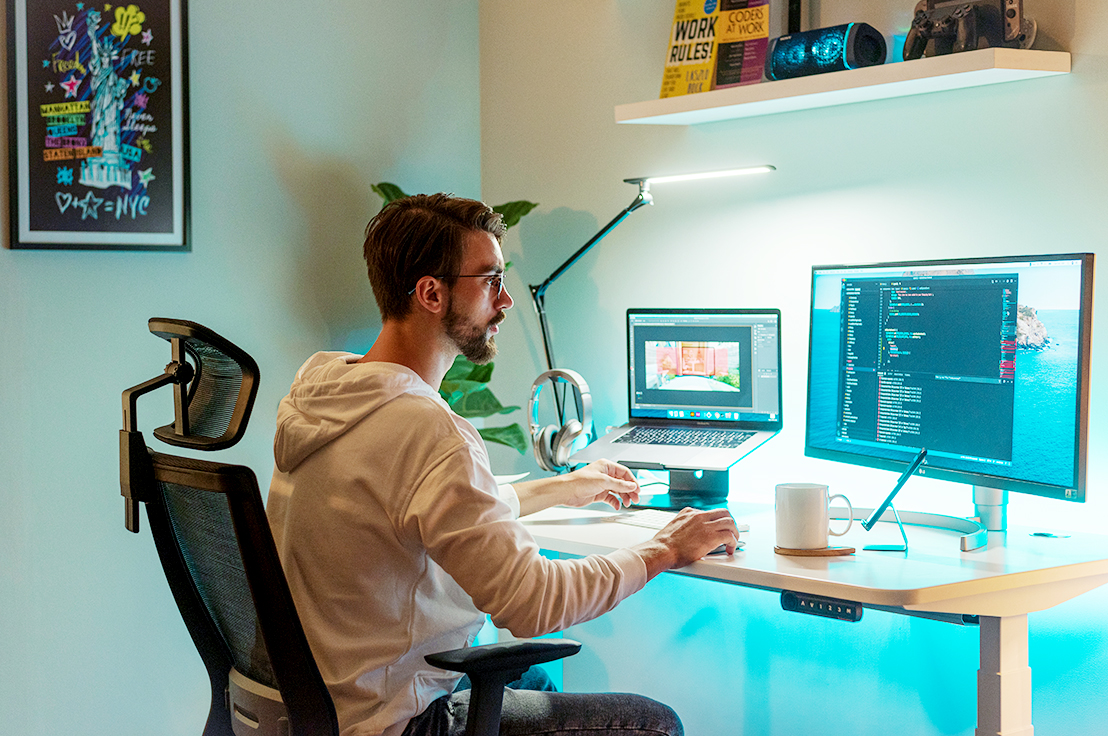 Stay active even while you are sitting.
Want to stay focused on your code all day? Autonomous ErgoChair will perfectly complement your standing desk - giving you the choice of staying gently active or fully supported. Everything you need for a more productive day at the office.
Sit or stand, bust out codes & program at your peak all day, everyday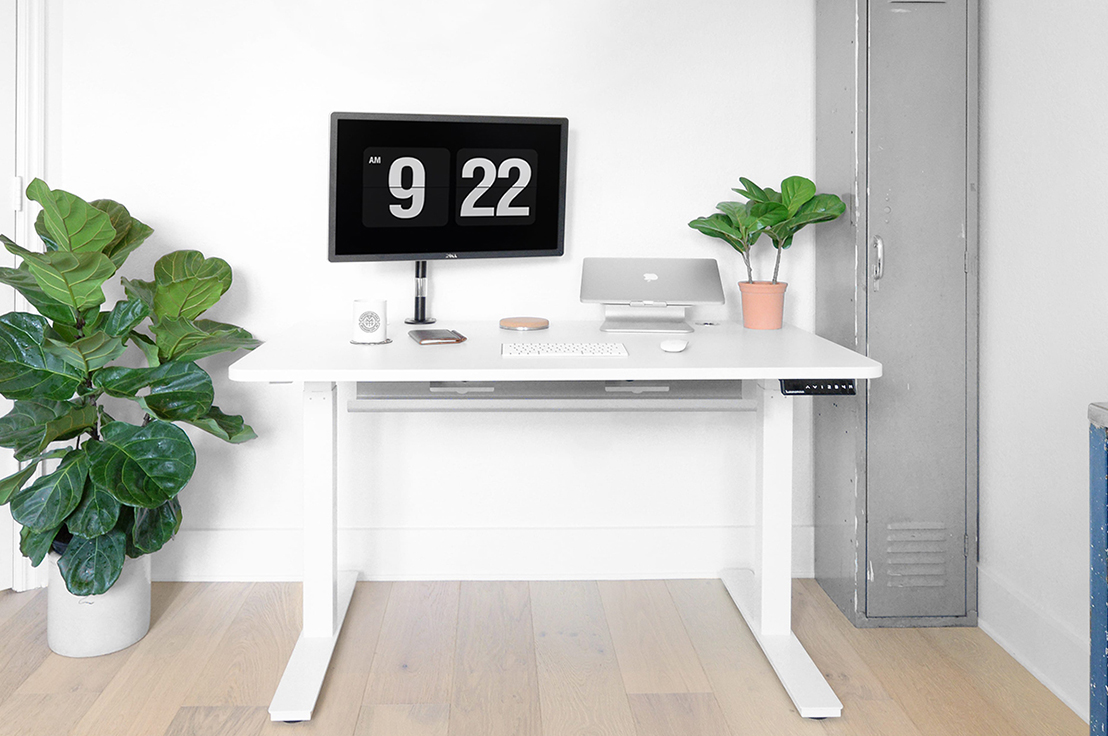 SmartDesk Core
Desktop color choices: Black/ White/Bamboo/ Walnut/ White oak
Dimensions: 53"L X 29"W or 70.5"L X 30"W
Lifting motors: Dual motor system
Lifting speed: 2.3 in/ second
Lifting capacity: 300 Lb
Height range: 29.5" - 48"
Warranty: 5 years
Buy Now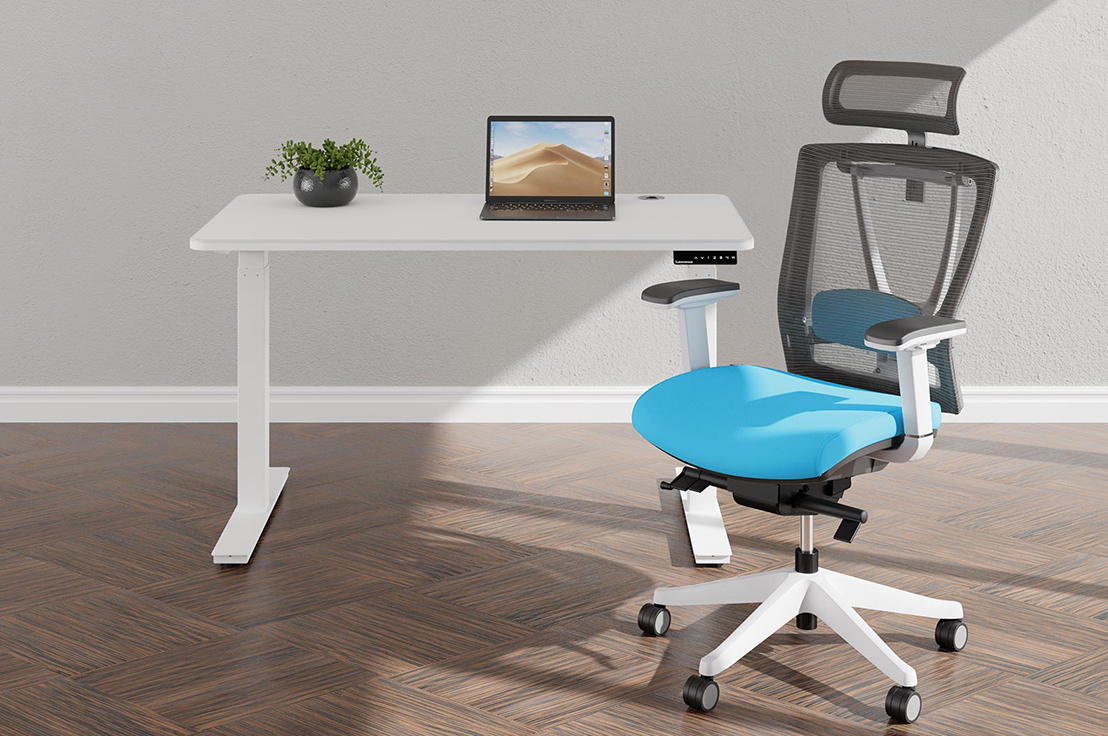 ErgoChair Pro
Chair Color Choices: All black / Evergreen / Cool gray / Black & White / Baby Blue / Red Apple
Dimensions: 32"L X 26"W X 45-48"H
Weight: 48.2 lbs
Material: Breathable polyester fabric
Seat dimension: 19.5"
Lifting capacity: 300 Lb
Warranty: 1 year
Buy Now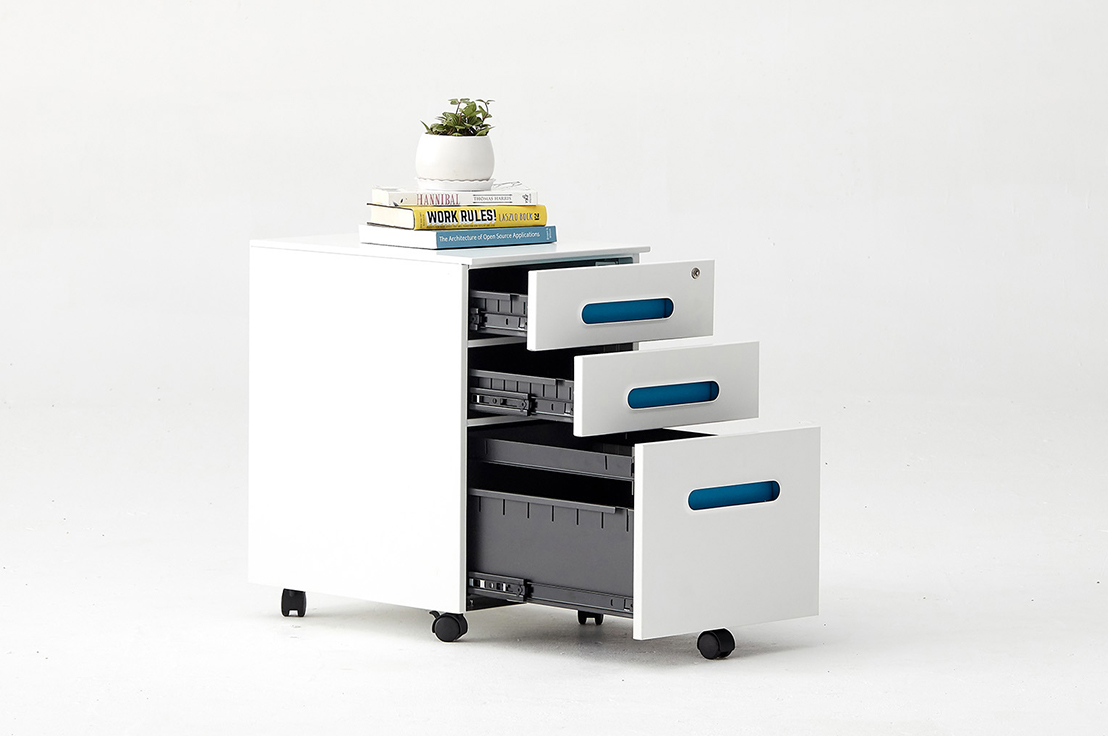 Filing Cabinet
Cabinet color choices: Red apple/ Evergreen/ Cool gray/ Baby blue
Dimensions: 16"L x 21"W x 21"H
Weight: 46 lbs
Materials: Steel plate
Warranty: 1 year
Buy Now
Health Benefits of Standing Desk For Developers
Developers spend a lot of time slouched over a computer, notebook, or in meetings. Constantly sitting all day can have consequences, both short-term and long-term. Getting a standing desk can do wonders for your health; just take a look at some benefits!
Lower Obesity
Standing desks may not help you lose weight, but they definitely lower your chances of obesity. When you're sitting the whole day, you're not likely to burn too many calories. However, when you're switching positions, standing, and moving while working, you tend to burn some extra calories. The movement will keep your chances of obesity much lower.
Improve Sitting and Standing Posture
Using a standing desk automatically improves posture. Usually, a desk is either too low or too high to be able to comfortably work. You end up hunching or slouching to comfortably work. With a standing desk, there is no such problem. Since the height is adjustable and at a comfortable height, you will not need to slouch to be able to work.
Improve Productivity
A lack of productivity can be directly linked to the degree of back pain and neck pain you're experiencing. Most times, even the best ergonomic chair can't prevent the back pains that come with sitting for too long. When you use a standing desk, the issues that come with sitting in one position for too long disappear. Hence the use of a standing desk is linked to an improvement in productivity.
Autonomous SmartDesk Core - Ergonomic and Stylish Design
Even a standing desk needs to be stylish and suitable for an office space. The use of bright colors and quality materials makes a standing desk that much nicer to use. In the end, a standing desk becomes yet another tool for the developer.
High-quality Desktop
A standing desk for a programmer needs to be of exceptional quality. Any standing desk needs to be able to hold the weight of a programmer desk setup. They need to have enough space to accommodate all the necessary elements required for software development.
A programming standing desk needs a high-quality desktop that won't stain, scratch, or collapse under the weight. Autonomous standing desks come with the highest quality desktops, perfect for a standing desk for a programmer standing desk.
Adjustable Solid Steel Frame
Speaking of holding the weight of a programmer desk setup, a standing desk for programmers is best when it has a firm frame holding it up. The Autonomous standing desks have a solid steel frame that can easily hold up to 300lbs. Best of all, the solid steel frame is adjustable and doesn't shake when moving up and down. It also does no shake under the weight of the setup.
Customer Satisfaction
In any industry, customer satisfaction is of utmost importance. Every company aims to make a customer's life as easy as possible. At Autonomous, the shipping, warranty, and trial period policies have been curated for a customer's satisfaction.
Shipping Policy
Autonomous uses third-party courier services such as FedEx and UPS. It delivers all over the world, except for Cyprus, Russia, and Andorra. Depending on the location, shipping can take anywhere between 3 to 9 days.
Shipping is free when you order directly from the Autonomous website. However, no duties, customs, or other fees are included in the price of an Autonomous product.
Warranty Policy
Autonomous has multiple warranty policies. The standard warranty is that of one year. Warranty periods can go up to seven years, depending on the product and the particular parts. Some parts have a longer warranty period than others. Warranty does not apply to any damage that has been intentionally caused.
Trial and Return Policy
Depending on your location, the trial period can be anywhere between 30 days and 28 days. The trial period begins from the moment a product has been delivered to your house. Any returns or exchanges need to take place within the stipulated trial period.
The company will bear any return costs. However, it is necessary to keep the original packaging if you are returning a product.
Endnotes
Standing desks are extremely useful, especially for programmers. Developers tend to spend a lot of their time at a desk and ergonomic chair. Having a standing desk can increase their movement throughout the day and prevent any long-term issues.
Show more