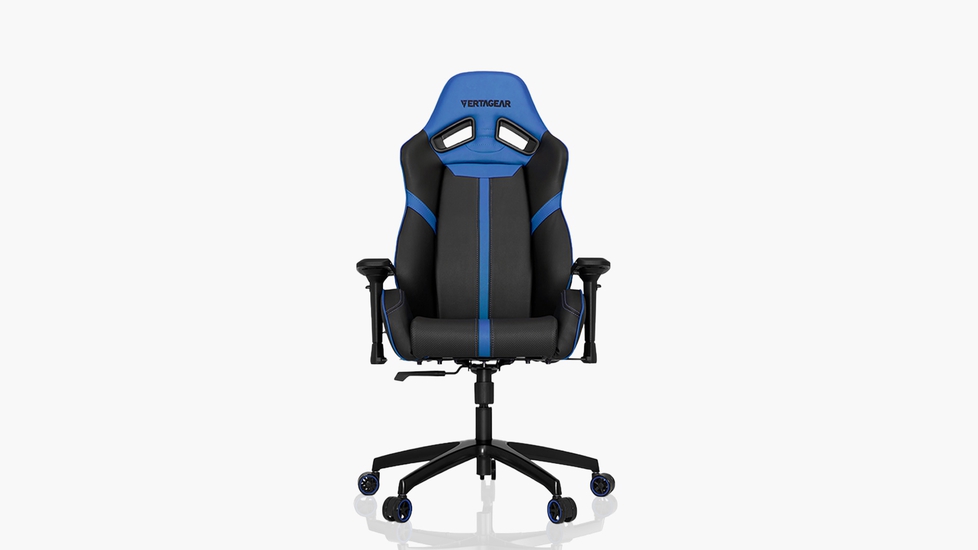 Vertagear Gaming Chair SL5000
Color: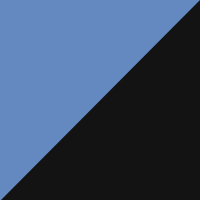 Not available
Not available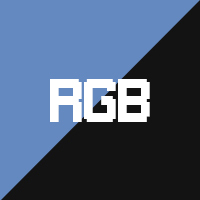 Not available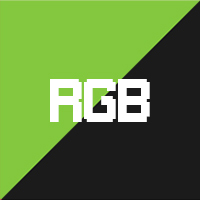 Not available
Notify me when this item is available
Enter your email below. We'll let you know when it's back in stock.
Bought by 2+ Eddieyoon employees.
Sold and shipped by VERTAGEAR

Price Match Guarantee
Vertagear Gaming Chair SL5000 at a glance.
Built for extreme gamers. Experience more comfortable gameplay with this ergonomic, motorsports inspired gaming chair. Completely adjustable to support your neck and back health.
• Optional RGB LED upgrade kit
• Ergonomic neck + lumbar support
• Adjustable tilt tension
• Class-4 gas lift
• Steel skeleton frame
• 80° - 140° back recline
• Height range 48.6" - 52.6"
• Suitable for users up to 6'4"
• Max load 260lbs
Deep dive into specs
Vertagear SL5000 gaming chair is a famous series with various ergonomic gaming chairs. Here is all you need to know about buying a gaming chair. Gaming chairs come in many kinds and all with the same aim: to make gaming more comfortable. The truth is, as opposed to what you think, gaming chairs are not here to empty your wallet but to fight the negative repercussions of sitting for long hours at a time. Gamers often suffer from various posture issues and back health problems, but you can fight off these symptoms with the right gaming chair and improve gaming efficiency. If you have yet to buy the right gaming furniture or are confused between the gaming chair vs. office chair, this information has the best key considerations for you. You can also get the best Vertagear SL5000 gaming chair and learn the Vertagear gaming chair could be the next right choice you make.
Factors you need to consider before putting your money down for a gaming chair
1. Size & Type
Gaming chairs aren't just expensive; they're also quite large! You'll want to make sure your gaming chair fits in your gaming area while yet leaving enough room for buddies to come over and play. Likewise, most seats have height and weight restrictions. If you don't double-check these limits before buying, you might not be able to use your chair at all. You'll also want to make certain that your chair is easy to carry and store. Racing gaming chairs, rocker chairs, pedestal gaming chairs, and PC gaming chairs are several gaming seats. Each variety has its own set of characteristics, benefits, and drawbacks. As a result, before purchasing any gaming chair, it's a good idea to learn about the differences and compare them online. This will make selecting one that gives the most comfort and support easy. It's also a good idea to compare their price ranges.
2. Features & Technical Features
Always choose a gaming chair that has ergonomic features. First and foremost, make sure the chair is comfortable. This is critical, especially if you plan on gaming for an extended period. Second, make sure the chair provides adequate support for your body's health and posture. Your spine, back, and neck muscles will not be strained as a result of this. Again, if you've been suffering from back or neck pain, investing in the best Vertagear SL5000 gaming chair will alleviate the symptoms. You may require a gaming chair with additional functions depending on your chosen games. Some chairs, for example, have Bluetooth ports, subwoofers, and vibration capabilities, while others have food storage and game controllers. Several chairs include all of these attributes, as well as others. If you have the money, buying a chair with all of this technology may make sense— but if you'll never use the headrest speakers or the rumble setting, it's not worth it.
3. Material
Gaming chairs should be constructed of durable materials that will last for many years. Chairs are typically made of leather or fabric. Both chairs have advantages and disadvantages, and the better decision is ultimately a question of personal preference. For gamers who prefer to nibble while they play, leather chairs are great. It's unlikely that your chair will stain if you drop a drink or eat something. Although the leather will eventually tear, it is a fairly resilient material that can last for years.
Why You Should Choose Vertagear SL5000 Gaming Chair
For many reasons, the Vertagear Racing S-Line SL5000 is rated as one of the best ergonomic chair for gaming. First, the Vertagear line has a gaming chair with adjustable armrests, so the slouching and shrugging of your experience while working is forgotten. The Vertagear SL5000 gaming chair are also extra padded and made with enough cushioning, so you have a safe work experience. The chairs come with an extended 10-year warranty which is the best feature because most of us are skeptical when making a big purchase. Now when it comes to Vertagear S-Line SL5000, it is a popular pick among the users. The Vertagear SL5000 gaming chair comes in six different colors, so everyone has a chance to get what they love. The contoured shape hugs your body at a safe and comfortable shape, and you will find your spine straight yet comfortable with the extra padding on the back. The solid built quality, which is the frame, is known for its unique strength and durability. With armrests on Vertagear, you will get full adjustability that can be moved in four different settings. The chair also offers height adjustability, a unique feature for a gaming chair so you can adjust the height according to the screen level or even lay on the floor. Moreover, the sleek modern look takes the lead as it appeals to all gamers.