Smart Products
Best Adjustable Armrest Gaming Chair Every Gamer Need

Autonomous
|
Mar 31, 2021
6,231 Views
Gamers need to focus on the processors, monitors, graphics cards but often forget about one more important accessory – their gaming chair and more important adjustable armrest gaming chair. So many studies show how back problems are related to gaming for too long in an uncomfortable position.
This is all the more reason why serious gamers need to think of a good ergonomic gaming chair as they will be spending most of their time on it. Fortunately, one can easily find loads of good gaming chairs online. There are so many adjustable armrest gaming chair options that won't cost you lots of money, and in this buyer's guide, we'll take a closer look at some popular options.       
We've even sorted them out based on the pros, cons and listed out the key features as well. So, if you need the best gaming chair for your desk right away, get started on this list.    
Titan Softweave from Secretlab
The Omega chair had secured the top spot on adjustable armrest gaming chair for some time. They had reviewed it back in 2018, but it now appears to have been replaced by Softweave's updated Secretlab Titan version. This new gaming chair with adjustable arms has a design similar to that of the Omega.
Features:
For taller or larger players
New SoftWeave Fabric
Fully integrated adjustable lumbar support control knob
Memory foam lumbar pillow
Thin, compact, and lightweight build
Bucket seat style
The difference is that it is created for bigger body types. The benefit is that this gaming chair with adjustable arms doesn't clamp around your thighs and features a level seat base. The Titan has a lumbar or back support system and luxurious fabric; the temperature regulator is worth the $429 price tag.
Pros:
5-year warranty
Adjustable lumbar support
Temperatgure regulation
Cons:
Not suited for smaller players (under 5'9 inches height)
Epic Black Edition from NobleChairs
This could be your pick if you want an adjustable armrest gaming chair that doubles an office chair with adjustable arms. Usually, it's tough to assemble any gaming chair out of the box, but with Noblechairs you don't have to overthink your gaming setup full guide. That's one advantage; the other noteworthy feature is the use of some really excellent materials. 
Features:
Universal full black color
Easier assembly
Movable head cushion and lumbar support pillow
Metal backrest and armrest controls
PU-Vinyl leather that's waterproof
The build includes a vinyl and PU leather combination strengthened with most metal accents. For example, the buttons for controlling the adjustable armrest of gaming chair and the back-rest lever are made of metal. This provides more durability, even if it does add to the price tag. 
The chair will last you a while, though, and guarantees prolonged comfort. The not-so-outlandish, black colorway means that you can fit the chair in your office setup as well.        
Pros:
Sturdy, comfortable seating experience
Understated, minimalist style
Top-quality bold and materials
Cons:
Premium pricing
Non-gaming design outlook
DX Racer Master
This gaming chair with adjustable arms is a premium choice. The hefty price tag is justifiable, as you get maximum comfort and a luxurious experience. The DXRacer Master is fully customizable, and it features modular parts that need to be purchased separately. These include a host of accessories like leg rests, backrests, mesh seats, rotating arms that can hold laptops, phones, etc.
Features:
Rotating arm brackets
Compatible with modular components
Sophisticated design exterior
Bigger, luxurious seating
Even without these bells and whistles, this adjustable armrest gaming chair is comfortable using its essential features. These are the lumbar support, and rail-mounted headrest, 4 D armrests. The microfiber feel of the leather upholstery is wonderful, and the metal fixtures add durability. The understated look may make the chair ideal for office use too. The DXRacer Master will fetch $80 more than SecretLab's Omega or the new Titan.
 Pros:
Comfortable seat
Sturdy build
Modular structure
Cons:
The headrest doesn't have a full movement range
Expensive
Corsair T3 Rush
This is Corsair's newest adjustable armrest gaming chair with revamped looks and features. According to the user's opinion, it is very comfortable because of the memory foam lumbar support. The chair even features a faux leather fabric for softness and breathability. It retains less heat that works out great for the summer. The T3 Rush can recline all the way to 180 degrees but can suit only smaller players. 
Features:
Foam lumbar support
Embedded steel frame
4 D armrests 100mm height movement range
The design is racing inspired and is contoured for the human back. It has an embedded steel frame for durability, and you can set the ideal height, choosing from a range of 100mm maximum.
Pros:
180-degree backrest recline
4 D armrests
Soft fabric
Memory foam lumbar support pillow
Cons:
Armrests don't have locks
High price
Verona Junior from Arozzi
This Verona Junior chair is clearly cut out for younger players, where easy functionality meets comfort. If you are about 5' 2 inches tall, this chair perfectly fits you, enjoys ideal support, and keeps a neutral spine posture. To ensure comfort for longer gaming sessions, Arozzi included a pillow for the lower back to keep you sitting straight and reduce fatigue on back muscles. 
Features:
For smaller users, teens, and kids
Gas lift with swivel mechanism
Moveable armrests and back panel
Artificial leather cover
The seat depth is shallow so that you can go all the way back for ideal hip support. You could even recline at a 165-degree position. One good part of this adjustable armrest gaming chair is that the shorter base keeps your feet flat on the floor when you are seated or raised to the maximum height. The seat supports a maximum of 130 lbs, and the height can be adjusted using a button. The exterior is full pleater that is tear-resistant, waterproof, and is very easy to clean.
Pros:
Easy assembly
Neck and back pillows
Better for a shorter frame
Cons:
130 lbs weight limits
Platic side coverings
No lock for armrests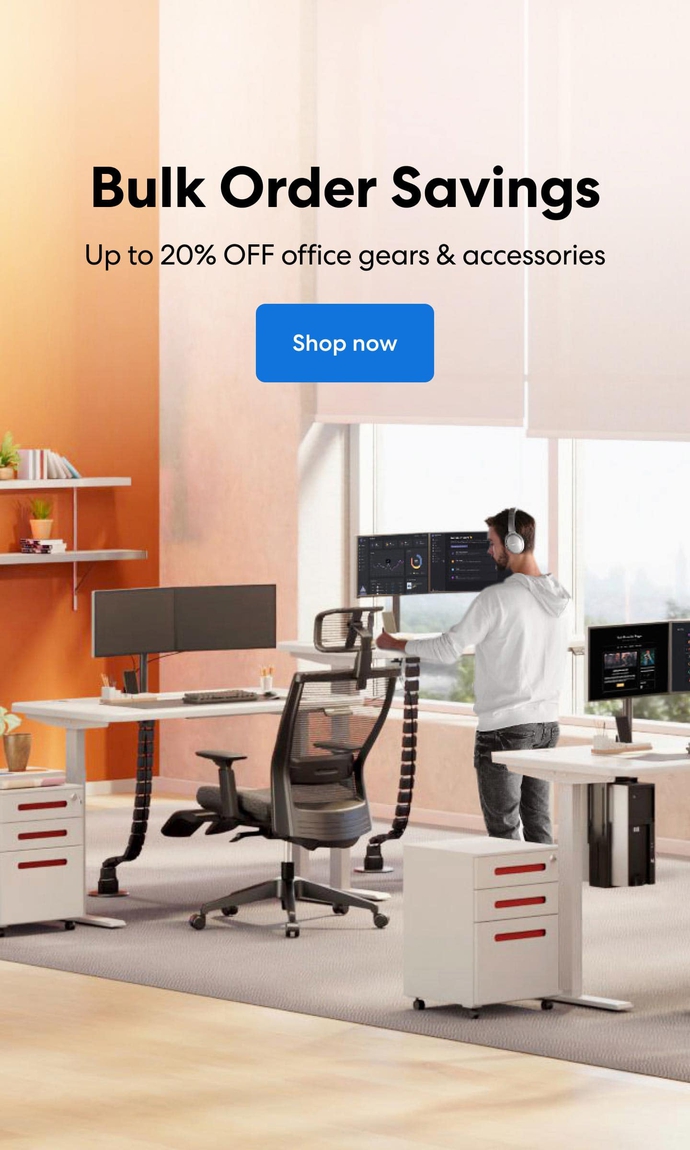 Subcribe newsletter and get $100 OFF.
Receive product updates, special offers, ergo tips, and inspiration form our team.