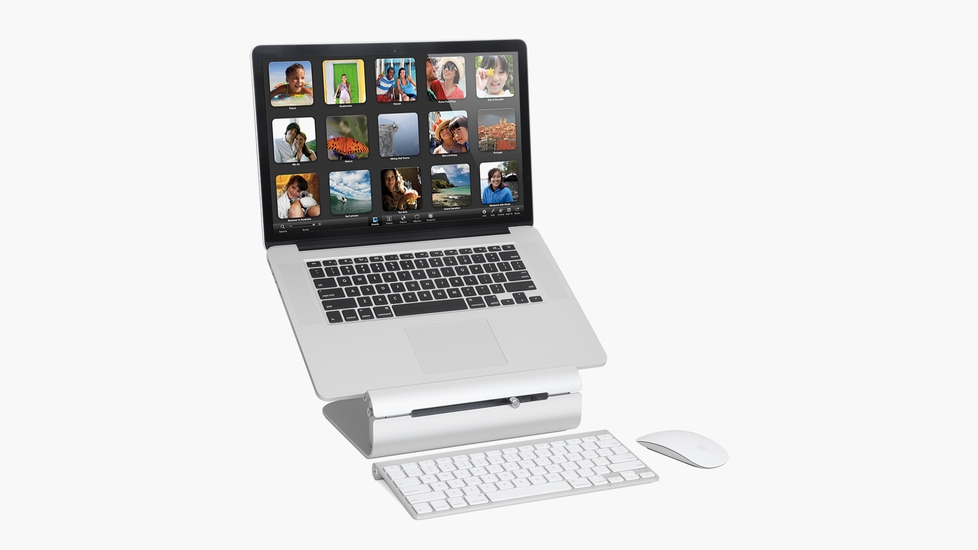 Rain Design Inc Rain Design iLevel Laptop Stand: Ergonomic
Kostenloser Versand Apr 24 - Apr 26. Kostenlose Rückgabe am 30 Tag.
Sold and shipped by Rain Design Inc. Visit our store
• Adjust height easily with front Slider and elevates the screen to eye level for better posture • Rubber pads on the stand protects your notebook and desk. • Tilt design cools laptop by helping heat escape and brings screen closer • Anodized aluminum to match with Apple MacBook. • Fits all Mac-books and compatible with most notebooks.Works best with external keyboard and mouse. • Space to stash Keyboard.
• 1-year warranty
iLevel 2 Is A Dynamic Stand With A Unique Height Adjustment Slider On The Front Panel. Drag Level'S Slider To Adjust The Screen Height To Your New Eye Level Whenever You Shift Position. Work Comfortably In A Stylish And Solid Desktop Setting.
Tief in die Spezifikationen eintauchen
Häufig gestellte Fragen
Sie sehen die Antwort auf Ihre Frage nicht?