Smart Products
Gravastar Earbud Reviews: Sirius P5, Sirus Pro and More

Autonomous
|
May 8, 2023
613 Views
Are you in the market for a high-quality pair of wireless earbuds that can elevate your gaming or work from home setup? Look no further than Gravastar earbuds. In this Gravastar review, we'll take a closer look at the Sirus P5 and Sirus Pro models, as well as other popular options from this innovative brand. Whether you're a serious gamer or simply looking for a top-notch audio experience, Gravastar earbuds have got you covered.
Read on for our in-depth analysis and expert recommendations in this Gravastar earbuds review. And if you're interested in checking out other PC gaming accessories or work from home accessories, be sure to follow our recommendations to explore other great items for some great picks.
Gravastar Sirius Earbuds Review: Immersive Sound and Unique Design
If you're searching for Bluetooth earbuds that provide a unique sound experience and a sci-fi look, the Gravastar wireless earbuds are worth checking out. These wireless earphones use Bluetooth 5.2 True Wireless Stereo and Gravastar's proprietary DSP audio algorithms to provide a well-balanced and immersive sound for your ears.
The Sirius earbuds come with three different sound settings: In-Game Mode for virtual surround sound, Film Mode for HD surround sound, and Sound Mode for clear, authentic voices and deep bass. These settings make the earbuds a versatile choice for music, games and movies. The Sirius earbuds provide powerful bass that can rock you to your core because of the exceptional 7.2mm dynamic drivers.
The earbuds' zinc alloy charging case is not only stylish but also durable and scratch-resistant. You can charge the earbuds up to 4 times with the case, and each charge gives you 4 hours of nonstop use. With a total of 16 hours of battery life, you can enjoy your favorite tunes for a long time.
Additionally, the Gravastar Sirius Earbuds are IPX5 waterproof-certified, making them resistant to sweat and water. They come with three different silicone tip sizes to help you find the perfect fit and filter out background noise for a great and immersive listening experience(one that will please the audiophile in you).
Finally, the Gravastar Sirius Earbuds provide a distinctive aesthetic and an immersive audio experience. These are a fantastic solution for anyone who wishes to enjoy high-quality audio whether they watch movies, play video games, or listen to music. The Sirius earbuds provide a whole bundle for your music demands with the accompanying ear tips, charging case and smart controls so you are never caught lacking!
Gravastar Sirius P5 Review
The Gravastar Sirius P5 earbuds are a lightweight and stylish option that provide impressive sound quality and versatility. With 12mm dynamic drivers and Qualcomm aptX HD technology, these earbuds deliver powerful bass and clear, industry-leading stereo sound. The addition of interchangeable cases allows you to customize the look of your earbuds to match your personal style and preference.
The earbuds are designed for a range of activities and situations, with an IPX4 waterproof rating that is resistant to sweat and water, making them perfect for outdoor and athletic activities. They also feature Environment Noise Canceling, which blocks out external noise for a superior audio experience in any situation.
One of the standout features of the Sirius P5 is the 40-hour battery life, with 8 hours of listening time on one charge and an additional four charges available in the charging case(for convenient charging). The case also features an indicator light that makes it easy to monitor the battery level of your earbuds.
The earbuds are built with the latest Qualcomm 3046 chip and Bluetooth 5.2, which provides a fast and stable connection. These Sirius P5 earbuds also support multipoint connection, so you can connect it to two different devices and switch between them smoothly and easily.
Overall, the Gravastar Sirius P5 earbuds are an excellent choice for anyone looking for a lightweight, versatile and stylish option with impressive sound quality and long battery life.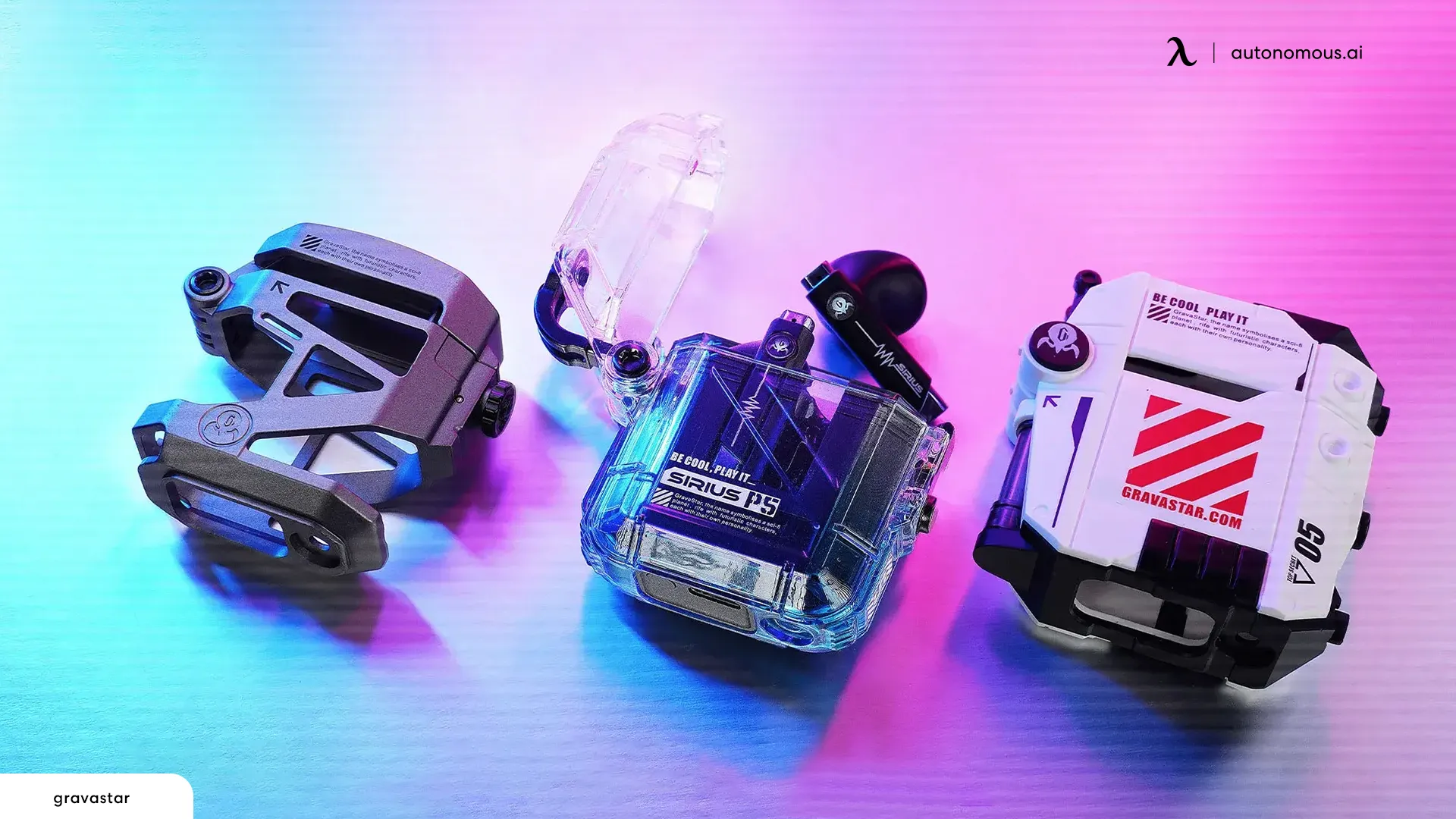 | | |
| --- | --- |
| Dynamic Driver | 12mm |
| Noise Canceling | Environment Noise Canceling (ENC) |
| Sound Mode | Music Mode & Gaming Mode |
| Waterproof | IPX4 |
| Bluetooth | V5.2 / >10m |
| Sensitivity | 99dB+/- 3dB |
| Frequency response range | 20Hz - 20KHz |
Gravastar Sirius Pro Bluetooth Earphones Review
Gravastar has released the latest edition to their Bluetooth earphone line-up: the Sirius Pro. These earphones are a futuristic marvel, combining a mecha-style design with high-quality audio technology, providing an immersive sound experience.
The exclusive DSP audio algorithms used in the Sirius Pro earphones further enhance the audio quality, giving you an immersive and clean sound experience. The Sirius Pro earbuds come with Bluetooth 5.2 True Wireless Stereo and a 65ms latency, providing a seamless wireless experience. With 3D surround sound and specific equalization settings for music, games, and movies, the Sirius Pro earbuds allow you to customize your listening experience.
The Gravastar Sirius Pro earphone case is constructed from zinc alloy, providing a sturdy and durable shell for the earphones. The war-scarred yellow, war-scarred gray, matte black, space gray, and neon green color options give the earphones a distinct look that is sure to turn heads. The handcrafted craftsmanship adds to the uniqueness of the war-damaged version, which has a bottle opener and six different colors of LEDs to give it an alien look.
The Sirius Pro earphones also feature in-ear detection, allowing you to utilize them sensibly. Switching to calls, the ambient noise cancellation filters out unnecessary background noise, giving you crisp, clear calls every time.
The IPX-5 waterproof and sweat-resistant rating allows you to enjoy music no matter how active you are, without worrying about damage caused by perspiration or the weather.
In conclusion, the Gravastar Sirius Pro earphones are a must-have for anyone looking for a high-quality audio experience with a unique design. With their immersive sound quality, futuristic design, and advanced features, the Sirius Pro earbuds are among the best wireless earphones on the market. Experience the power of Sirius Pro today and you will not regret it one bit.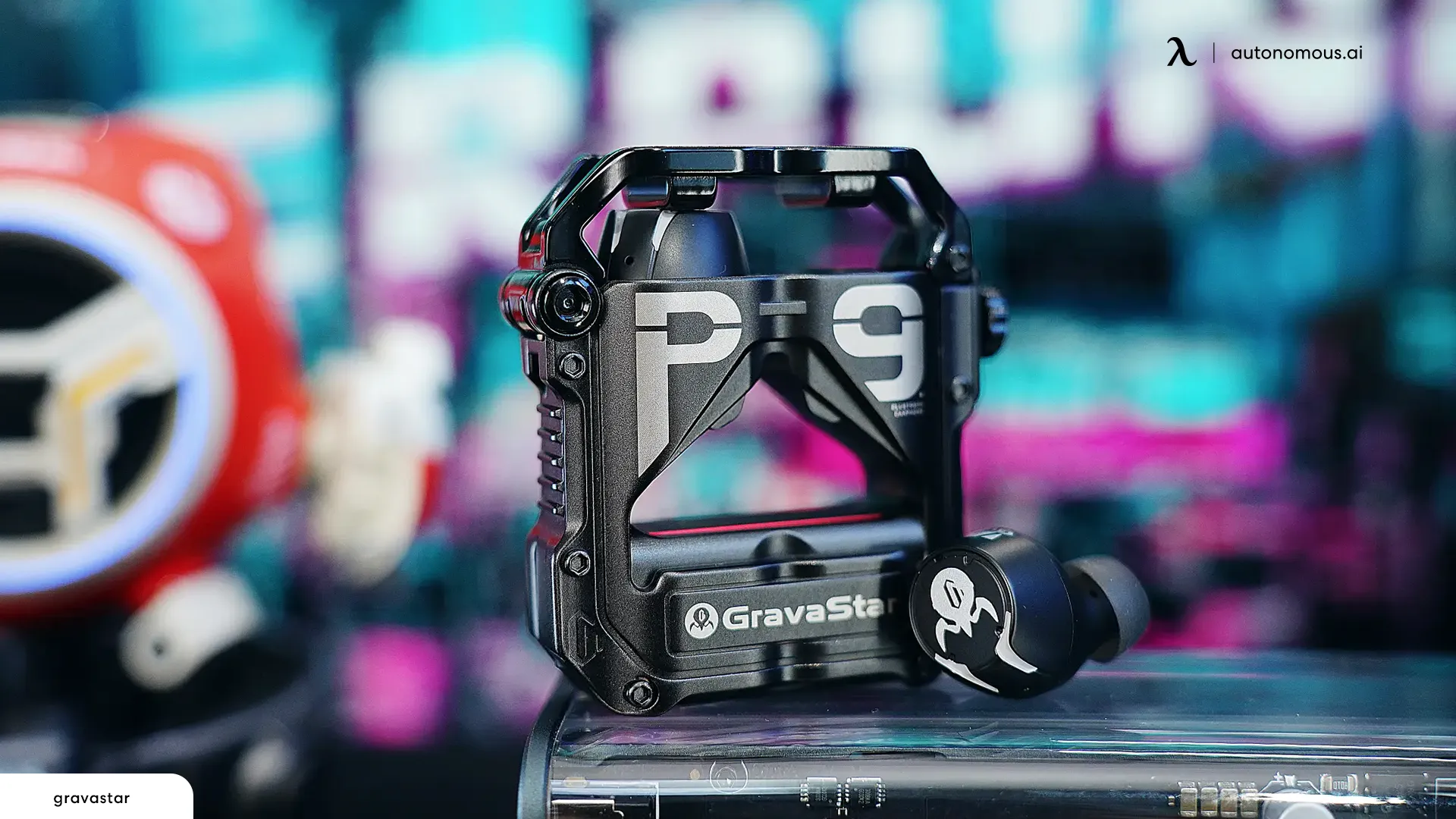 | | |
| --- | --- |
| Noise Canceling | Environment Noise Canceling (ENC) |
| Battery Life | 4H± |
| Charging Time | 3H± |
| Bluetooth | V5.2 |
| Operation Range | 10m± |
| Battery Capacity | 400mAh (3 times battery life) |
FAQs
What is the Gravastar speaker?
The Gravastar speaker is a powerful portable Bluetooth speaker that boasts a unique sci-fi design, providing both high-quality sound and an eye-catching aesthetic. It features a built-in microphone, touch controls, and up to 20 hours of battery life. Read this Gravastar speaker review to find out if this speaker will suit you or not.
What is the Mars Pro?
The Mars Pro is a set of wireless gaming earbuds designed for gamers who demand exceptional sound quality and a comfortable fit. With features like 5.1 simulated surround sound, noise cancellation, and in-ear detection, the Mars Pro is the perfect accessory for any serious gaming setup.
What are some essential gaming setup accessories?
Some essential gaming setup accessories include a high-quality gaming mouse, a comfortable gaming chair, a high-resolution monitor, and good quality headphones or speakers. The Mars Pro earbuds and the Gravastar speaker are both great options for gamers looking to enhance their gaming experience with superior sound quality.
Are Gravastar earbuds good?
Yes, Gravastar earbuds are excellent. Their Sirius Pro model offers a unique sci-fi design, immersive sound quality, IPX-5 water and sweat resistance, and long battery life, making them one of the best wireless earbuds on the market.
Conclusion
In conclusion, the Gravastar Sirius, Sirius P5, and Sirius Pro are excellent options if you're looking for high-quality wireless earbuds due to their premium sound quality, distinct and attractive designs, and many useful features like IPX-5 water and sweat resistance, a variety of sound settings, and a lengthy battery life.
The Gravastar collection features earbuds for everyone, whether they're mostly used for listening to music, playing video games, or simply seeking to look good. So have fun enjoying the Gravastar earbuds!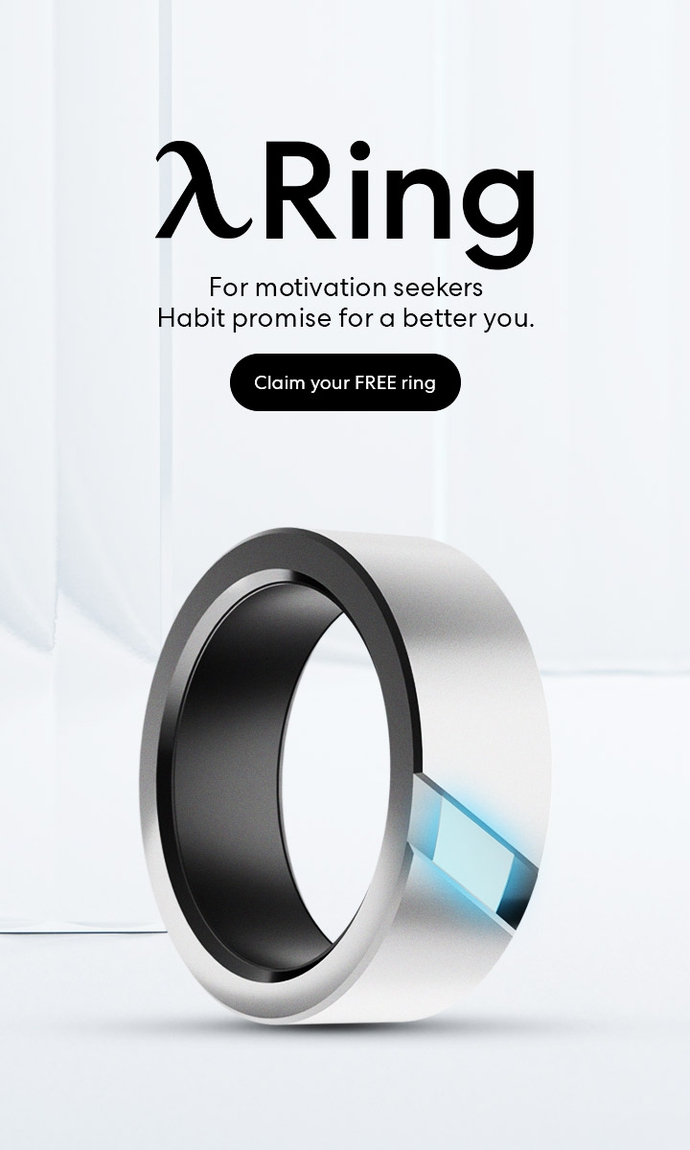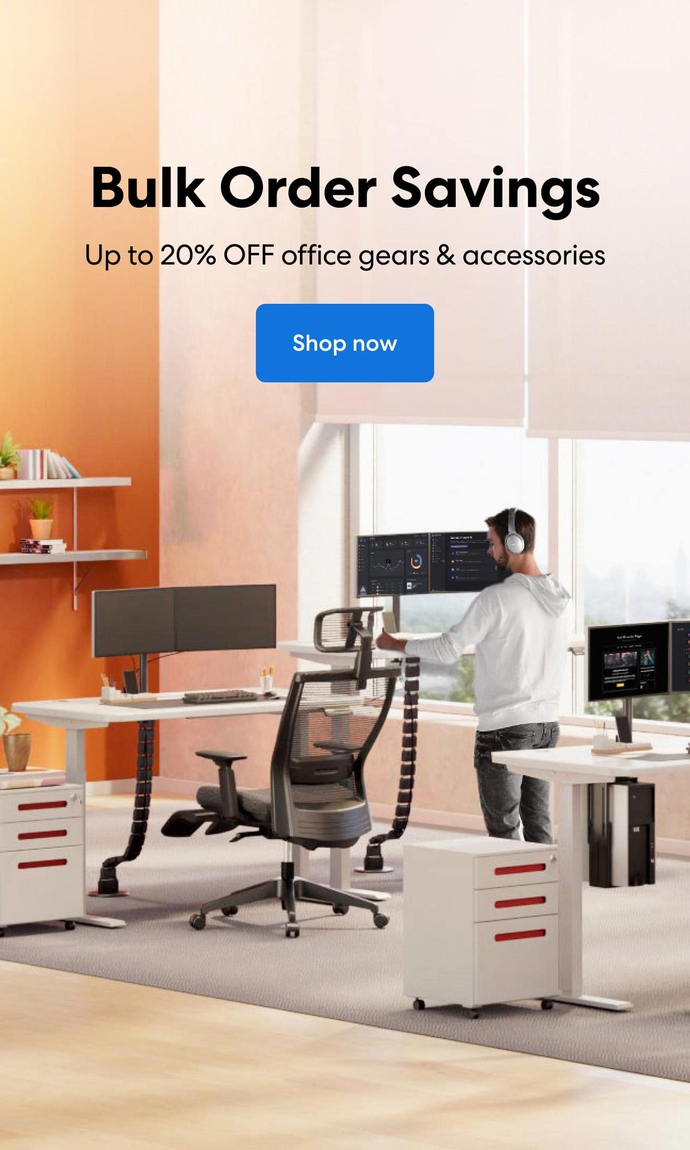 Subcribe newsletter and get $100 OFF.
Receive product updates, special offers, ergo tips, and inspiration form our team.