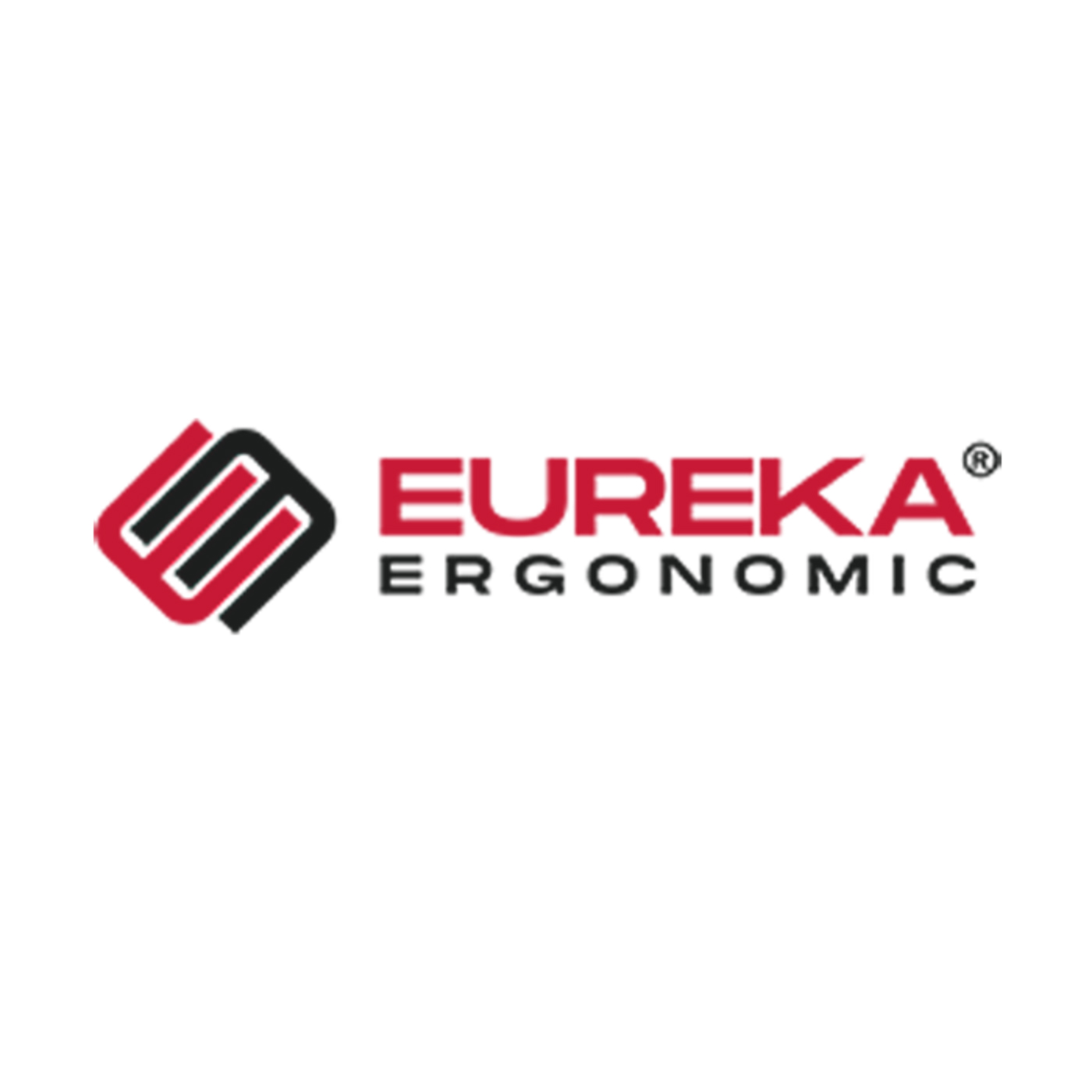 EUREKA ERGONOMIC
Our goal is to keep you health and comfort!
Categories
All
Father's Day Special Deals
Furniture
Desks & Chairs
Office Accessories
Need help?
Orders & Returns
CS Manager
Product Compliance
Terms & Policies
Refund policy
*Please note that the trial & return policy does NOT apply to promotion products on Autonomous site—and the warranty policy is guaranteed.

Returns must be requested and in transit back to us within 30 days of receipt of your order. Please contact our Customer Service Team to obtain a RMA# (Return Merchandise Authorization) and schedule a pick-up. You must have the original packaging & box and the product must be in 100% resalable condition to receive a full refund or exchange. Once we receive the return shipment, and inspect the returned product, we will process your refund or issue a store credit. Please allow 7 to 10 business days after we receive the product for a refund to be issued.

Note:
• On-Sale products could not be returned if there is no any product or function issues.
• Glass products are not eligible with the 30-day free return policy. If it comes with any quality defect, please keep the original package and contact us for return within 30 days. 
• Items damaged in transit may be returned or replaced under our guarantee. We may ask for photographic or video evidence for our records.
• Damaged and Defective Products: If you receive a damaged or defective product, please contact our customer service team at (844) 416-2090. We will issue an RMA (Return Merchandise Authorization) and schedule a pick up for the damaged or defective product. We will gladly ship out a replacement product or issue a refund/store credit.
Shipping policy
Shipping within 1-2 business days.
Warranty policy
With the diverse of products we hold in our store, different product categories will have different warranty lengths.
• 5 Years: Desks, Chairs, Beds (coming soon), Gear Rack Bundles.
• 3 Years: Monitor Arms, Footrests, Keyboard Trays, CPU Holders, Utility Carts, Lighting Accessories.
• 1 Year: Mouse pad, Floor Mats.

RISK FREE PERIOD
The best way to find out if you're going to like our ergonomic desks, gaming desks, office chairs, and office accessories is to order one today and give it a try. We're so confident that you'll love our products, we're offering you a 30 day risk free guarantee! If you don't like it, send it back to us for a full refund! (Limitations do apply). Your satisfaction is our top priority.

No refunds will be available after the initial 30-day risk free period. 

LIMITED WARRANTY
Shop with confidence knowing we stand by the quality of our products. Eureka Ergonomic products are offered with a limited, non-transferrable warranty against defects in material or workmanship under normal use during the applicable warranty period. The warranty period starts from the date of purchase. Under the aforementioned warranty, we will repair applicable Eureka Ergonomic products, or replace part thereof, at our option and free of charge.

A "defect" means an inadequacy in the materials or workmanship of the product that (i) existed at the time when you received the product from us or from our authorized reseller and (ii) causes a failure of the product to perform under normal use in accordance with the materials and documentation accompanying the product.

A "normal use" means use of the product (i) in conformance with all applicable local, state or federal laws, codes and regulations and (ii) in accordance with manufacturer recommendations and/or instructions in the materials and documentation accompanying the product.

This warranty does not cover damages, failure or loss caused by:
1. Conditions, malfunctions, or damages not resulting from defects in material or workmanship.
2. Conditions, malfunctions, or damages resulting from normal wear and tear, improper installation, impact by foreign objects, negligence, or fire.
3. Abuse, misuse, or accident (including, without limitation, use of product in unsuitable environments or conditions).
4. Use with accessories, connected materials and products, or related products which are not manufactured by Eureka Ergonomic.
5. Alteration or modification of the product.
6. Failure to apply, install, reconfigure, or maintain products according to the materials and documentation accompanying the product; and
7. Scratches on a product are not covered by manufacturer's warranty.


THIS LIMITED WARRANTY IS THE SOLE REMEDY FOR PRODUCT DEFECT AND NO OTHER EXPRESS OR IMPLIED WARRANTY IS PROVIDED, INCLUDING BUT NOT LIMITED TO ANY IMPLIED WARRANTIES OF MERCHANTABILITY OR FITNESS FOR A PARTICULAR PURPOSE. EUREKA LLC SHALL NOT BE LIABLE FOR ANY CONSEQUENTIAL, INDIRECT, SPECIAL, PUNITIVE OR INCIDENTIAL DAMAGES.

EUREKA LLC SHALL NOT BE LIABLE FOR LOSS OF TIME, INCONVENIENCE, COMMERCIAL LOSS, OR INCIDENTAL OR CONSEQUENTIAL DAMAGES.

This warranty shall not be extended or restarted upon purchase or installation of any replacement part. Our limited warranty will be invalid if a product has been tampered with or modified in any way (including removal of any component or external cover).

Customers who have warranty issues with the product should either call us at 1-844-416-2090 or reach out to our customer service team via email at [email protected]
See more
Visit EUREKA ERGONOMIC Store - Autonomous.ai
Ergonomics has several positive effects in the workplace. Do you know why it's so important to use sound ergonomic principles? Because it has countless benefits. Yet the vast majority of individuals doubt whether or not the investment is worthwhile. Ergonomics is hard to ignore because of its numerous advantages. Among ergonomics' many benefits is a rise in productivity and an enhancement of working circumstances, that is why we recommend you get the Eureka Ergonomic gaming desk. Eureka with good ergonomics have high rates of productivity and low rates of worker injuries. Even the simplest ergonomic adjustments, like rearranging Eureka Ergonomic desk or chairs, may have a significant impact on workers' comfort and efficiency in the office. So get your Eureka Ergonomic furniture for your gaming setup now.
This Is Why You Should Consider Ergonomics
Ergonomics' primary advantage of furniture is that it ensures greater health. The health of workers improves when the workplace is designed with the comfort of its employees in mind. Heart problems are often the first sign of illness in a conventional workplace. Because this piece of office furniture can be adjusted in height, it puts less strain on the body. There are numerous positive effects of using a Eureka Ergonomic standing desk, like providing a natural posture.
Using a Eureka Ergonomic Standing Desk
Desks with Functional Design Meet Every Need
There is a vast variety of Eureka Ergonomic standing desk options available. Do you wish to increase your output at work? Dual-motor sit/stand desks are a fantastic investment for any setting. L-shaped desks provide more surface area, so you can store all your belongings right where you need them. Their workstations may be understated in appearance, but they are not in practicality. The cutting-edge layouts guarantee the highest quality and most usefulness.
Designed to Perform - Health and Safety First
In fact, some of their computer desks can hold up to 500 pounds of equipment, making them suitable for a triple monitor configuration. When you factor in the sleek, simple, and straightforward designs, as well as the simple but effective functions, you can understand why Eureka customers are so fond of their Ergonomic desks at home and in the workplace. Eureka Ergonomic places a premium on the well-being of its clientele. Every single desk we produce fully abides by California's Prop 65 and CARB Phase II requirements for emissions of hazardous chemicals and formaldehyde. Everything about your Eureka Ergonomic computer desk is made in-house with your safety in mind, from the powder-coated steel frames to the particle boards and scratch-resistant surfaces.
Some Pros of Using Eureka Ergonomic Office Chairs
Adaptable Headrest and Adjustable Armrest
The comfy gaming office chair has an adjustable headrest, allowing you to take brief rest intervals that might help you return to your job with fresh enthusiasm. Ergonomic adjustments, such as the height and width of a seat's back and arms, may help lessen or even prevent shoulder discomfort. Propped-up elbows and forearms on the armrests help you avoid slouching.
Fully-Adjustable Lumbar Support and Comfortable Backrest
The lumbar support of this gaming furniture is essential for correct sitting posture, which in turn may reduce the risk of developing chronic lower back pain. The ergonomic backrest of the Eureka Ergonomic chair promotes proper posture by supporting the user's neck and spine in a neutral, straight line.
Luxury Foam Cushions and Class IV Hydraulics
This Eureka Ergonomic gaming chair also has a high-density foam seat cushion wrapped in supple PU leather to keep you comfortable for hours. With its PU leather upholstery, metal structure, gas lift rated at SGS 4, and nylon casters for mobility, this chair can support up to 330 kg. This comfortable, airy chair is ideal for gaming or working for extended periods. Using the hydraulics in the Eureka Ergonomic gaming chair options, the players may adjust the vertical height to their preference.