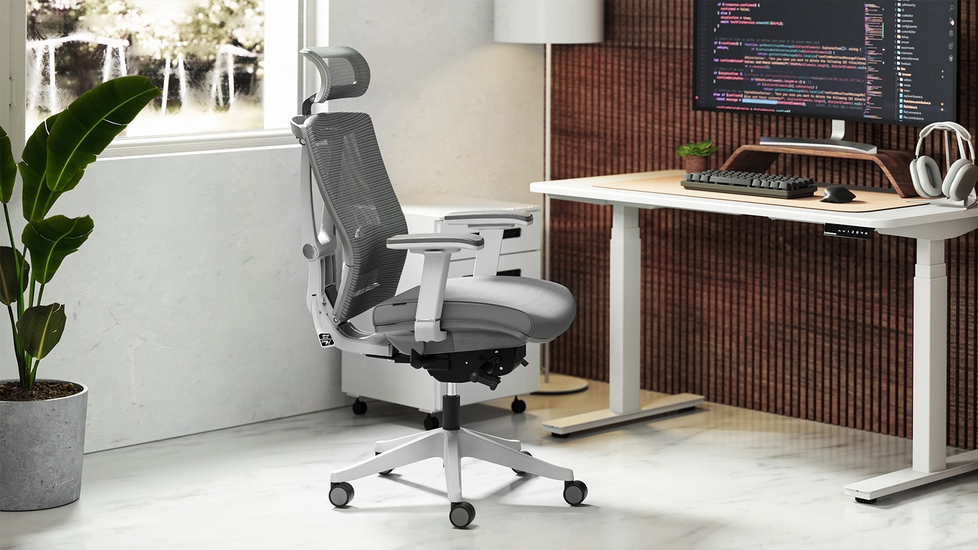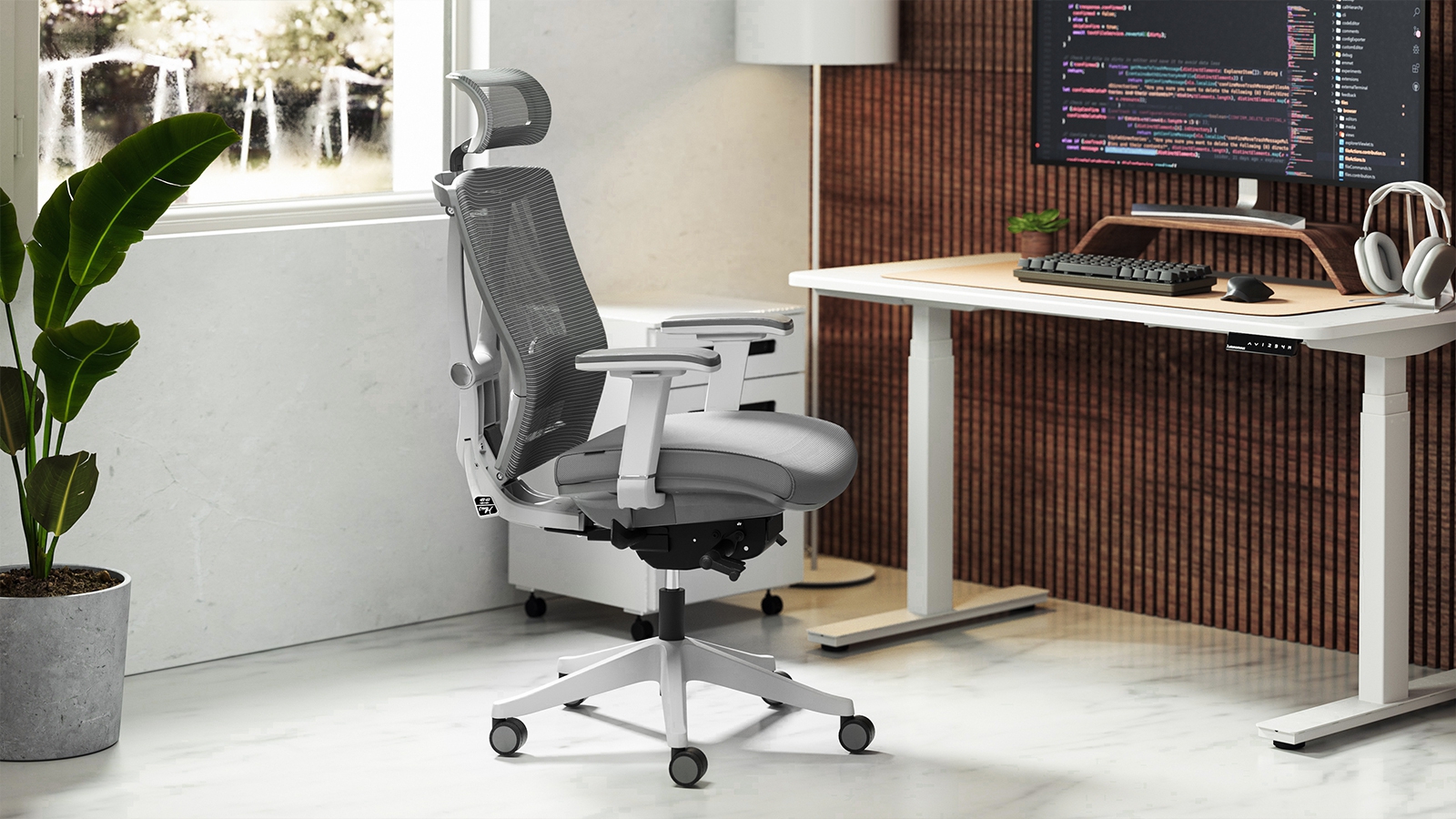 Autonomous ErgoChair Pro
- Ergonomic Office Chair
Vendu et expédié par Autonomous
Livraison gratuite Nov 28 - Nov 30

.

Retours gratuits de 30 jours
Bénéficiez des tarifs professionnels avec la messagerie professionnelle
En stock
Secure payment
Faites-le payer à votre entreprise
$510.57
Quantité
Prix unitaire ($)
| Quantité | Prix unitaire ($) |
| --- | --- |
Vous avez un projet plus compliqué ?
Remplir
ce formulaire
ou appelez-nous au
(+1) 888 384 7374
Autonomous ErgoChair Pro en un coup d'œil.
Entièrement réglable, d'un soutien total, et super respirant. Ce modèle a tout pour plaire.
• Hauteur, accoudoir, appui-tête, dossier et inclinaison du siège réglables
• Inclinaison douce avec 5 positions verrouillables
• Soutien lombaire flexible pour toutes les positions assises
• Soutien total jusqu'à 136kg
• Dossier en maille tissée pour une circulation d'air optimale
• Matériaux 100% écologiques
• 2-year warranty
Plongez-vous dans les spécifications
The Ergonomic Chair Every Office Needs
The ErgoChair Pro is an ergonomic office chair made to optimize your health throughout the workday. These key features ensure you work comfortably with maximum productivity, positively impacting everything from your posture, to your spinal alignment for minimizing back pain, to your blood flow so that vital nutrients reach every part of your body—most importantly, your brain! Here are some key factors the ErgoChair Pro has that you should consider when you buy an ergonomic chair.
Ergonomic Chair with World-Class Mechanism and Premium Materials
We scoured the globe for the highest quality and most versatile system we could find to make the best ergonomic office chair for sale. Our new Italian-designed tilt mechanism offers multiple levers for you to tailor the support and resistance of the ErgoChair to your exact requirements. This is the ergonomic chair that every office needs. We've upgraded our foam seats to make them even softer and more supportive, as well as able to keep their form even better over time. We've also wrapped them in a breathable fabric to make sure that they stay fresh as well as comfy. Our chairs also feature a breathable, durable mesh fabric that optimize comfort and airflow. Plus, all materials are made from environmentally-friendly, recyclable materials. The construction of the chair is rock-solid and supports up to 350 lb of weight.
Adjustable Armrests and Flexible Lumbar System
The armrests in the ErgoChair are slightly concave to cradle your forearms comfortably. In addition to moving forward and backward to support different arm lengths, the armrests are easy to adjust up and down, as well as in or out, to ensure that your arms are bent at an ergonomic 90-degree angle and resting comfortably by your side. This helps reduce instances of wrist strain and carpal tunnel. The Autonomous ErgoChair Pro - ergonomic chair for back pain lets you control exactly how much lumbar support you need from your ergonomic chair. Our patented adjustable lumbar system uses a simple handle to unlock the right amount of pressure to help you maintain a healthy, pain-free posture regardless of your body type. Every ErgoChair comes with a lumbar support cushion. Since taller and shorter people need support at different points to achieve a natural lumbar curve, the lumbar support cushion can be pushed up or pulled down easily to support any body type. With up to 6 cm of range, the lumbar support cushion should support tall, medium, and short body types. You may need to adjust this cushion a few times to get a feel for where your spine curves most naturally.
Tilting Backrest and Breathable Support
To take advantage of the ErgoChair's 20-degree range of reclining, simply flip up the left handle below your seat to unlock the backrest. You can then lean back or forward to the precise position you want. Simply flip the handle back down again to lock the backrest in place. This is the best way to make sure you're sitting straight and get a nice relaxing recline when it's time to take a break. Not only is it good for your sitting posture, it helps you relax with maximum comfort when you need to rest. The Korean mesh backing on ErgoChair Pro is light, breathable and allows for a subtle stretch that cradles your body whenever you lean back. With this breathable support from our best ergonomic chair, you'll feel like you're reclining on a cloud while you work.
Rest Your Head and Adjust Seat Height
Don't forget this feature when buying the best ergonomic chair. Chronic neck pain is a serious issue for people who spend long hours sitting in an office environment. We designed the ErgoChair Pro's headrest to be both height and tilt adjustable so there's no pain, no strain, just a wonderfully comfortable sitting experience. The ErgoChair's headrest is easily adjustable and can be lifted and lowered as a whole to cradle your head and neck in the exact right spot. In addition to lifting and lowering, the headrest can be tilted up or down to meet the natural curve of the back of your head and neck, and pushed forward or backward. This reduces stress on your neck and eases neck pain, and helps increase blood flow to your brain. Using the right handle located under your seat, you can press upward to release the chair and lower it down, or remove your weight to lift the cushion upward. The seat's height range is from 18-21.7 inches from the floor. For optimal comfort, you should adjust the height of your ergonomic office chair so that your legs are bent at a 90-degree angle with your feet resting flat on the floor. This promotes healthy blood flow and reduces pressure on your feet and knee joints.
BIFMA certified ergonomic office chairs
The Business and Institutional Furniture Manufacturers Association (BIFMA) is a globally recognized body that promotes safety and performance standards for consumer products and ergonomic office chairs for sale. Our ergonomic chair is certified by BIFMA.
ErgoChair Pro – The Best Gray Ergonomic Office Chair for Your Office
Everyone wants a quality chair for the office, but it's important to think about the color you choose. The ErgoChair Pro comes in various colors and is a quality piece of furniture. If you're interested in a gray ergonomic office chair, this is the one you should focus on. Autonomous offers a variety of office equipment to meet your needs. If you want a light gray office chair, then the ErgoChair Pro is the right choice. You're going to be impressed with how it goes with your overall décor and gives a calming effect when you walk into the office to start working. Most people focus primarily on painting their office walls to achieve better productivity. However, owning a gray mesh office chair is also going to help because the color is serene and provides you with the ability to relax throughout your workday. Let's learn more about the features of this grey ergonomic chair.
High-quality Material
There are plenty of grey ergonomic desk chair options on the market, but the ErgoChair Pro features high-quality materials. The brand has upgraded the foam seats so that they're more supportive and softer than ever before. In fact, they can keep their form with time, so you don't have a light gray office chair that goes flat as you continuously sit in it throughout the years. Plus, the gray mesh office chair seat is wrapped in breathable fabric so that your behind stays fresh and doesn't get sweaty or moist throughout the day. The mesh fabric of the ErgoChair Pro is durable and breathable. You're going to appreciate this gray ergonomic office chair because it promotes airflow and optimizes comfort. If that weren't enough, the materials used are environmentally-friendly and recycled. It also supports weights of up to 350 pounds, which is suitable for almost every remote worker.
Headrest - Back and Lumbar Support - Tilting Abilities
The ErgoChair Pro is a top choice for a gray ergonomic office chair because it features an adjustable headrest. Those who sit for long periods can get chronic neck pain. This chair was designed so that the headrest can be tilted and height-adjusted. Therefore, you don't have any strain or discomfort. Instead, there's just a comfortable sitting experience, regardless of your movements. This grey ergonomic chair features a headrest that can easily be adjusted, so you can lift/lower it to cradle the neck and head in the best spot. You can also tilt the headrest up/down to follow the natural curve of the neck and head. Push it forward/backward to relieve stress on the neck and promote blood flow to the brain. With the ErgoChair Pro, you've got a gray mesh office chair with a flexible lumbar system. Control how much support you require. The patented lumbar system utilizes a handle to unlock the pressure so that you maintain a pain-free posture throughout the workday. Each ErgoChair Pro features the lumbar support cushion. Tall and short people require support at different areas to achieve the right curve, so you can push up or pull down the cushion on this grey ergonomic desk chair. Everyone can appreciate the 20-degree reclining range of the ErgoChair Pro. Just flip up the handle below the seat and unlock the backrest. Lean backward/forward to the right position for you, and then flip the handle down to lock it into place. With this light gray office chair, you can sit up straight and recline when you're taking a break. This works well for the ergonomic sitting posture, but it also gives you full comfort, regardless of your task.
Why Choose the Gray Office Chair Color?
Many people wonder why they should choose a grey ergonomic desk chair when fun colors can be exciting and interesting. Let's find out! Gray ergonomic office chair represents Neutrality. Gray is a neutral color, so it can be easier to match a gray ergonomic office chair to the rest of the décor. Your desk might be wood, white, black, or something else. All of these colors pair well with gray. Grey ergonomic chair looks sleek and modern. Ultimately, a grey ergonomic desk chair is going to look more modern and sleek in the office. This is great if you often have clients come to the home office. Otherwise, guests who happen to wander in are going to find that the space looks well-thought-out and put together.
FAQ
Vous ne voyez pas la réponse à votre question ?
Ces chaises sont-elles assemblées quand elles sont delivrées?
Nos chaises sont livrées non assemblées. Vous aurez besoin de les assembler, et ce en juste quelques étapes simples et nous incluons également tous les outils dont vous auriez besoin dans le colis.
Quelle est la capacité maximale de poids que peut supporter la chaise?
La chaise Kinn peut supporter jusqu'à 350 lb. (159kg)
Quelles sont les dimensions du siège?
La longueur et la largeur du siège sont d'environ 20 pouces. (51cm)
Les accoudoirs peuvent-ils être amovibles?
Oui, les accoudoirs ne sont pas assemblés, vous avez donc la possibilité de l'installer ou non. 
De quoi est faite la chaise?
La chaise est fabriquée avec un tissu en polyester respirant de première qualité importé de Corée, avec un intérieur en mousse moulé et un cadre en plastique nylon durable. 
Quels sont les dimensions et le poids de la boîte d'envoi?
La boîte mesure  (74cm) de long, (69cm) de large et (48cm) de hauteur et pèse 30kg.
Quel est le poids de la chaise?
Quelles sont les dimensions de la chaise?
Les dimensions de la Chaise Ergo 2 sont  (74cm) de Longueur x  (74cm) de Largeur x (117-127cm) de Hauteur.
Le prix couvre-t-il les taxes?
Non, le prix indiqué ne comprend aucune taxe. 
La chaise peut-elle être verrouillée en position inclinée?
La garantie couvre tous les défauts de fabrication.
Les chaises ont l'air au ras du sol. Pour nous, les grands, à quelle hauteur va cette chaise?
Le siège de la chaise est à une distance de 46 à 51cm du sol.
Dois-je payer les frais de port pour le renvoyer, pour l'essai gratuit de 30 jours? Comment fonctionne le renvoi?
Nous sommes heureux de couvrir les frais d'expédition si vous demandez un retour avant la fin de votre période d'essai de 30 jours.