If hefty gym fees or unsuitable gym timings are why you still need to establish a proper workout routine, then we have exciting news for you. The truth is that losing weight and toning muscles doesn't have to be expensive, challenging, and impossible, no matter what workout you wish to begin. From several workout room ideas at home to fitness equipment that can fit right into your office workout routine, there are several ways to become fit other than just heading to the most expensive gym in the city.
One of the most popular ways to learn and practice a workout routine religiously is to take the help of the best workout Youtube channels. With the help of this video streaming platform, you can get workouts fitting to your routine, lifestyle, and likes. And the best part? Most of the best exercise Youtube channels are free with actual results. As much as we enjoy the abundance of Youtube fitness channels, we often need help to pick the best one for us. Below are some of the best Youtube workout channels for beginners to establish a healthy routine.
Yoga with Adriene
Most people love to have a yoga routine that can help relax the mind and the body. Thankfully Adriene understands the assignment hence the yoga with Adriene Youtube channel. This channel has over 11 million subscribers who love Adriene for her calming voice and contagious energy. She covers various yoga classes designed to fight off fat, burn calories, treat digestive problems, fertility issues, and whatnot. The channel also provides a 30-day yoga fitness journey program for those who prefer a workout routine.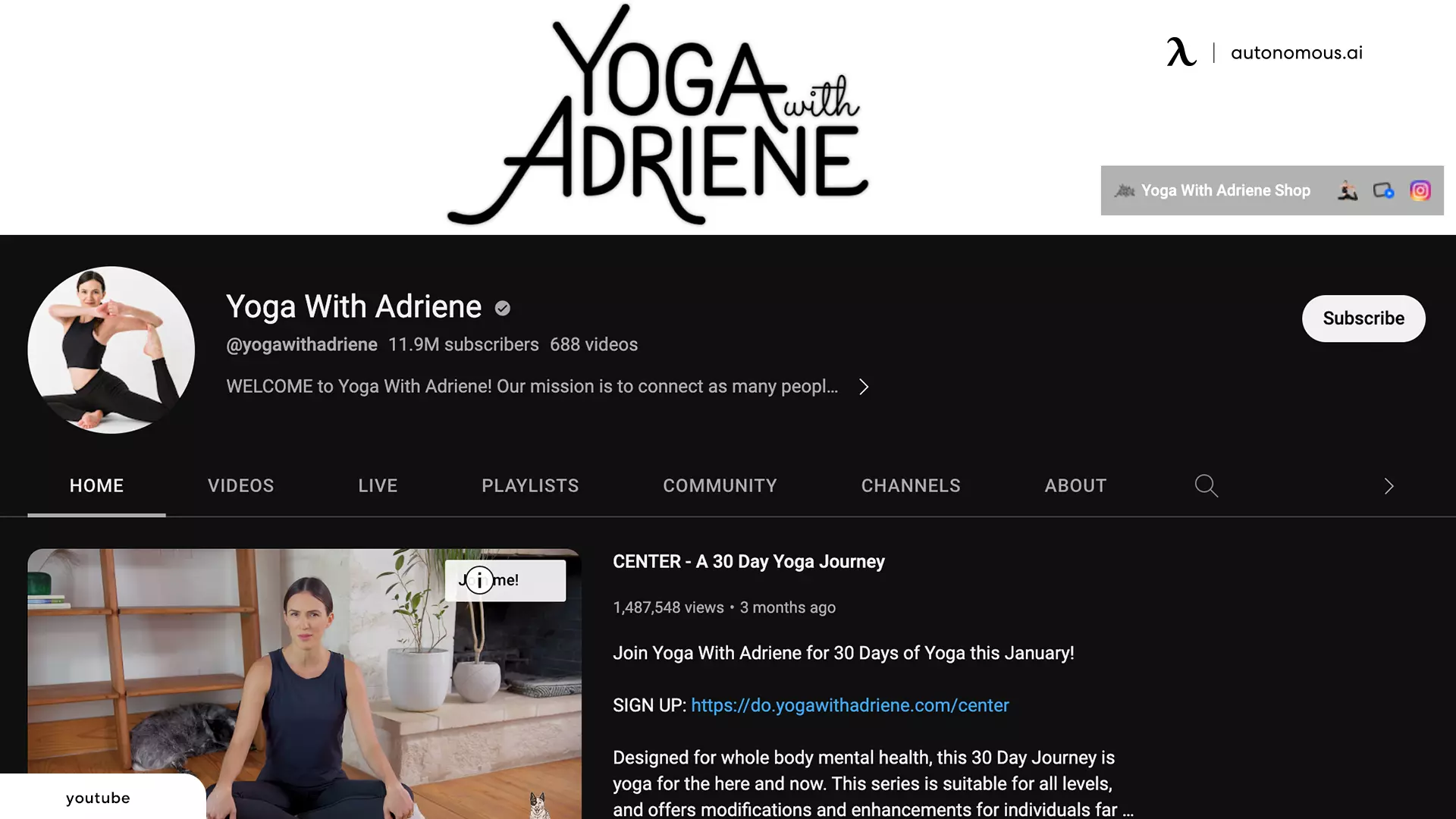 PopSugar Fitness
Rated as the best workout Youtube channel for female, this fitness channel covers all aspects of fitness and workout. You will find cardio, dance, High-intensity training, weight training, and everything blended to create an intelligent workout routine. One of the best things about the popsugar fitness channel is that it allows you to select the intensity level from beginner to moderate to pro. You can pick the workout time as well as the duration of the workout. It lets you start easy, and soon you will find yourself fitting and enjoying the healthy routine popsugar has planned for you.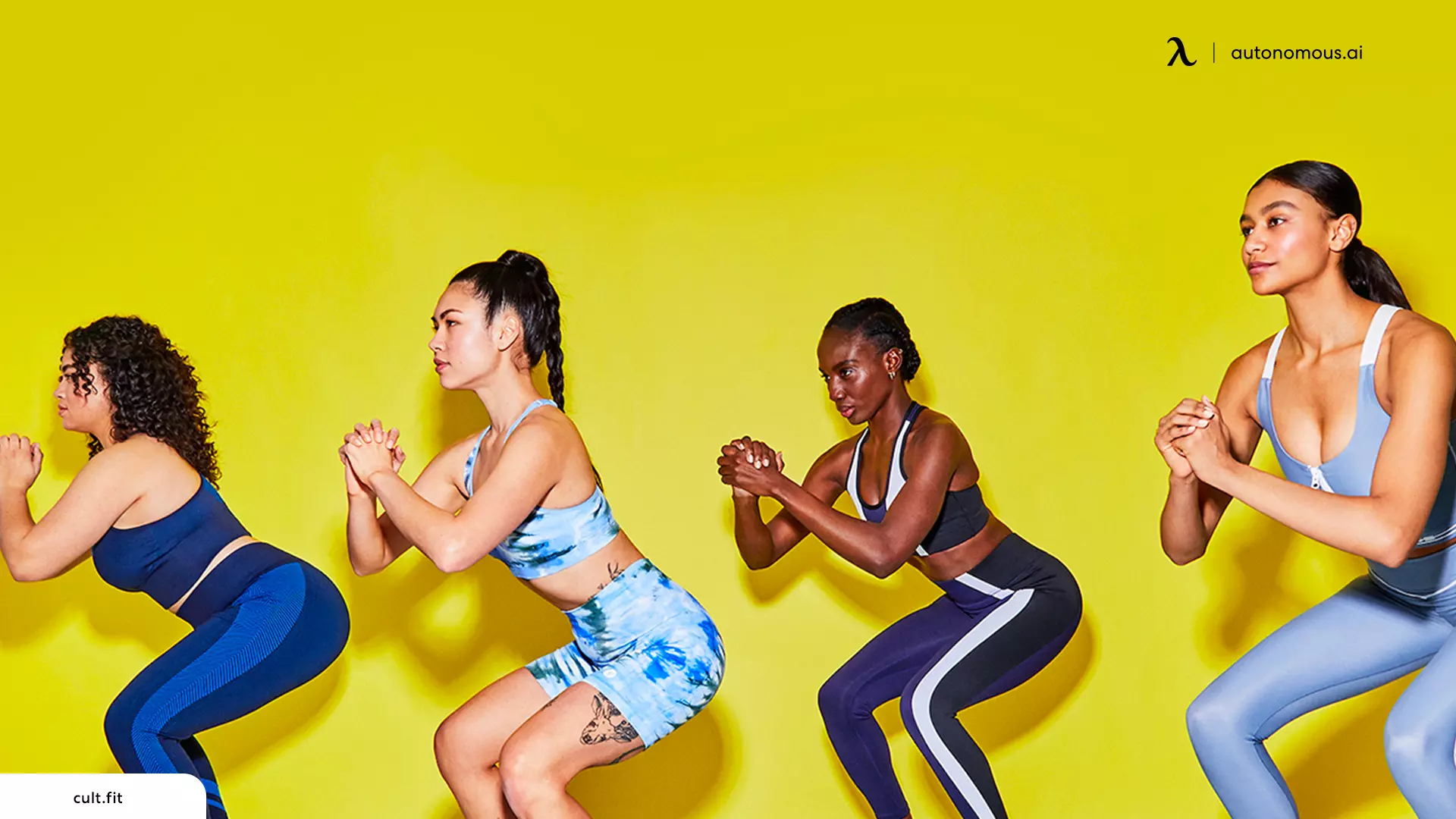 Befit
Do you occasionally long for the original fitness workout videos from the 1980s? Well, that vibe, that music, everything was just on point to excite you. Fortunately, several Youtube alternatives from Befit can help you scratch that need for a more classic workout. This Youtube channel, featuring the one and only Jane Fonda leading a 10-minute cardiovascular cardio workout, would be an excellent place to start.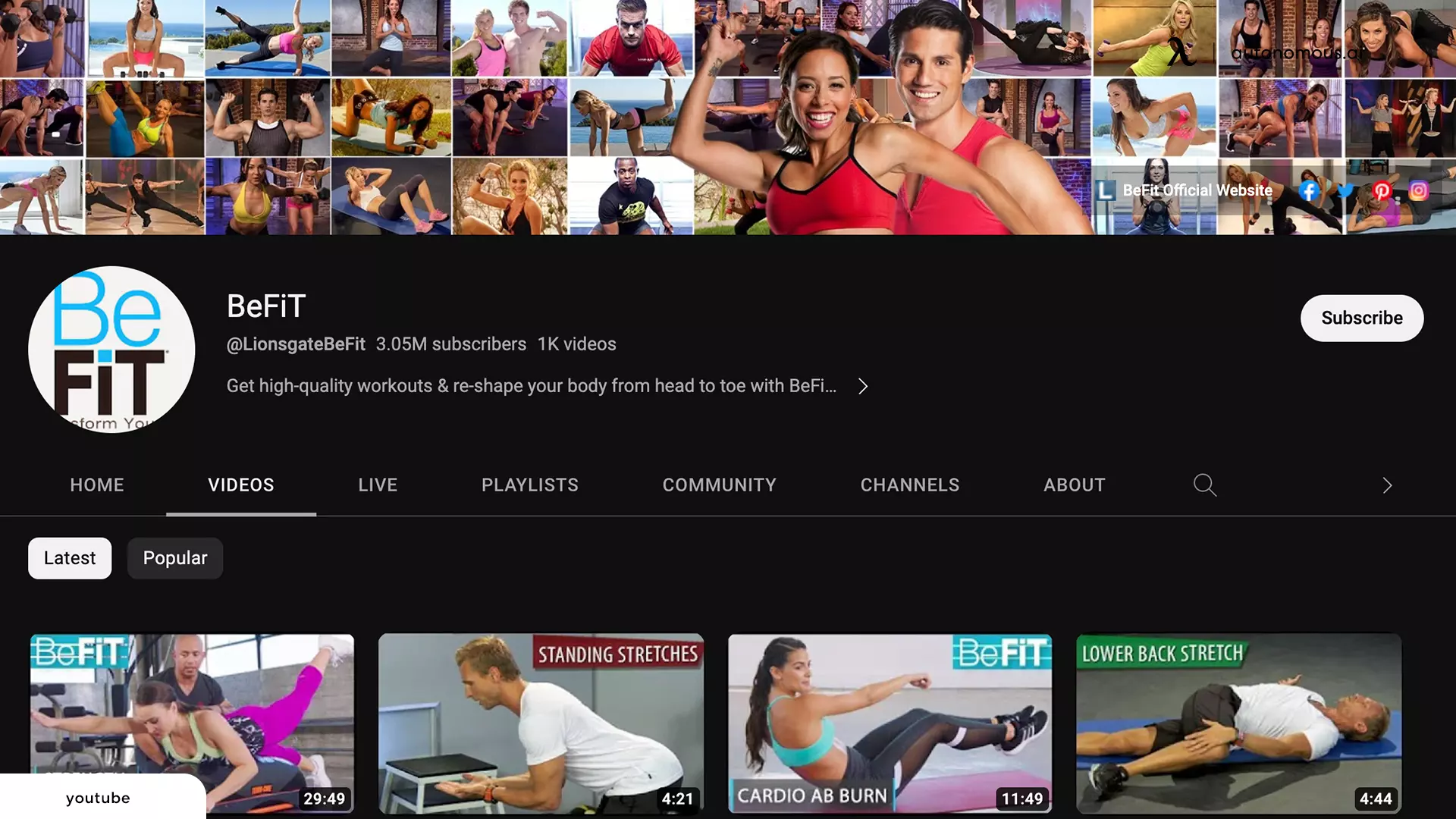 IBX Running
Check out the IBX running channel, which you can stream at the gym or watch while using your treadmill at home. From more challenging intervals and climbs to beginner-friendly running content, IBX running has covered everything in the form of fun interactive workout sessions. If running is too strenuous, this Youtube channel also offers walking routines.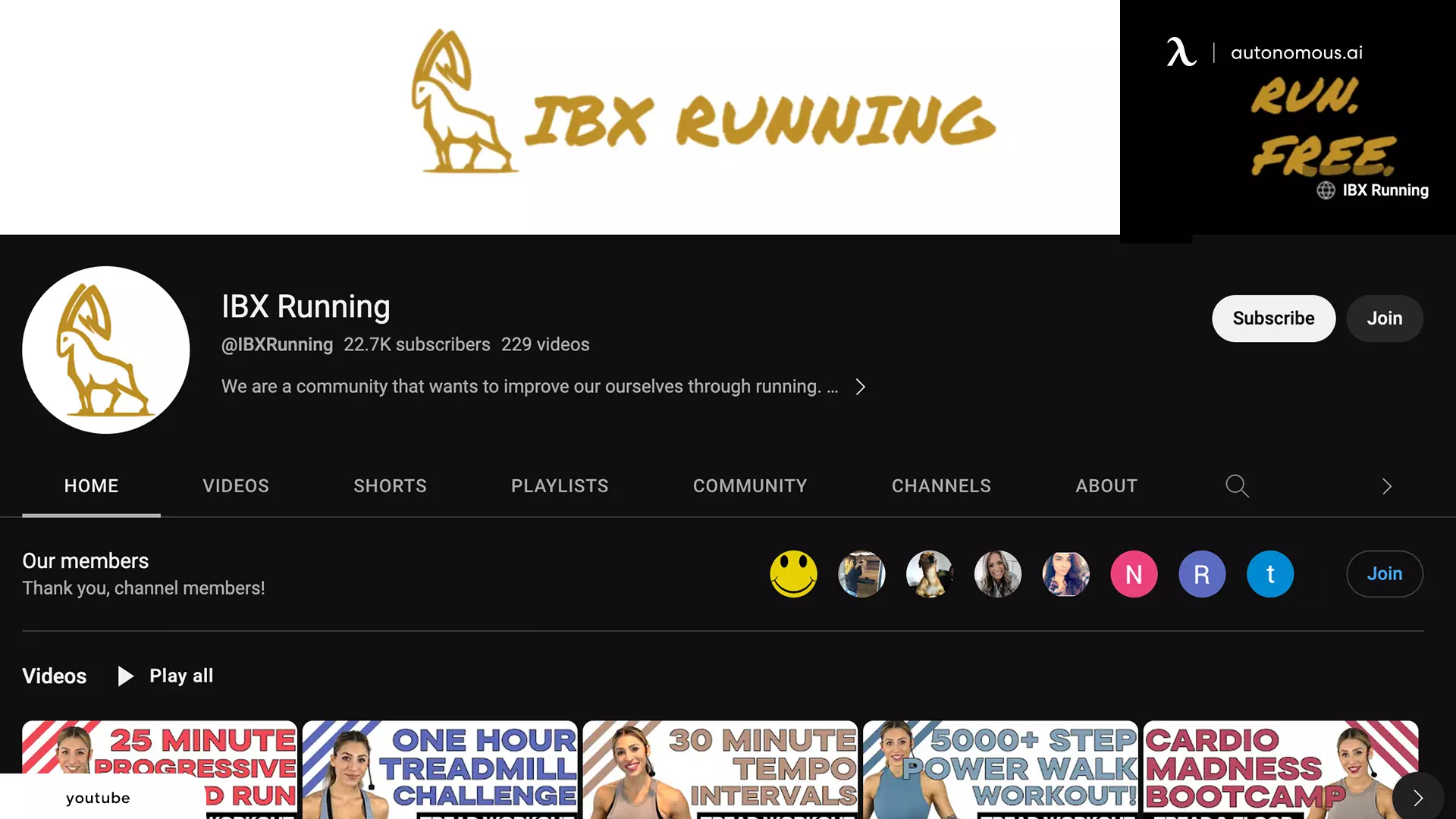 Heather Roberston Workout
Get all those exercise room ideas in action because the heather Roberston workout routine will hook you into becoming fit and your best self. This personal trainer speaks to you directly via her Youtube channel so you get all the inspiration and motivation to work out. She specializes in a workout routine requiring no equipment, so zero investment is needed. The workouts designed by Robertson range in skill levels and duration so that you can select them properly. Heather Robertson has also designed her workout routine targeting each muscle group equally so your entire body works out.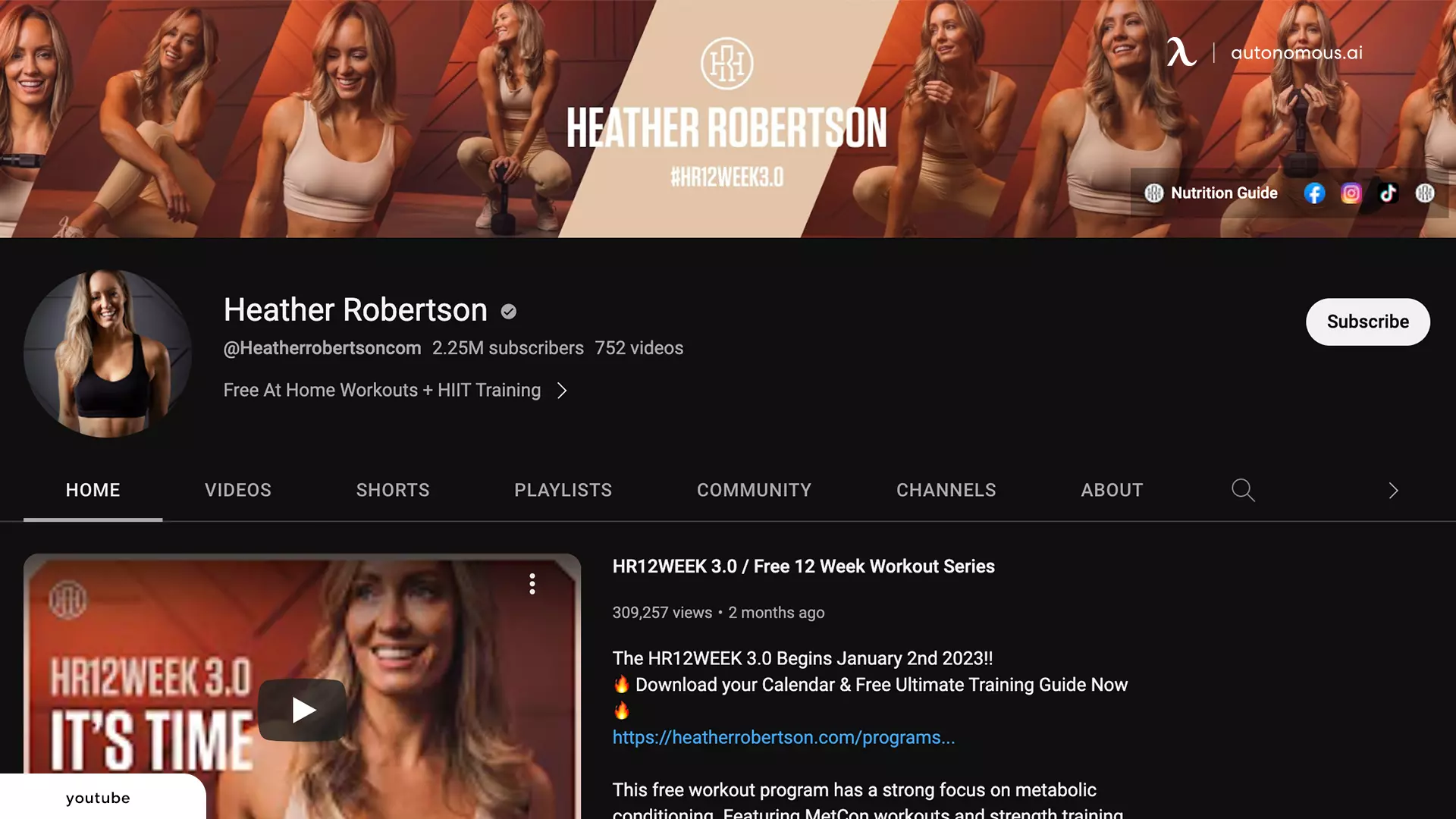 305 Fitness
Some people love to dance out all the energy, and the 305-fitness channel gives you that. With the best online classes and interactive sessions, the founder has designed high-energy, fun dance routines targeted to lose weight and improve heart health. You can also join the live workout session if you need motivation and killer dance moves.
Caroline Girvan Workout
You can get every training you need on Caroline Girvan's channel to use those dumbbells excellently. The beautiful thing about her channel is that she has carefully selected workouts you can utilize for several weeks to tone your muscles. She will demonstrate how to use dumbbells to work out every muscle area. Follow her plan, and everything will be taken care of for you rather than having to decide which exercise to perform each day. Another best thing about Caroline's workout routine is that you can follow her routine wherever you want. Take that portable fitness equipment on vacation or to the workplace and practice those desk exercises fully.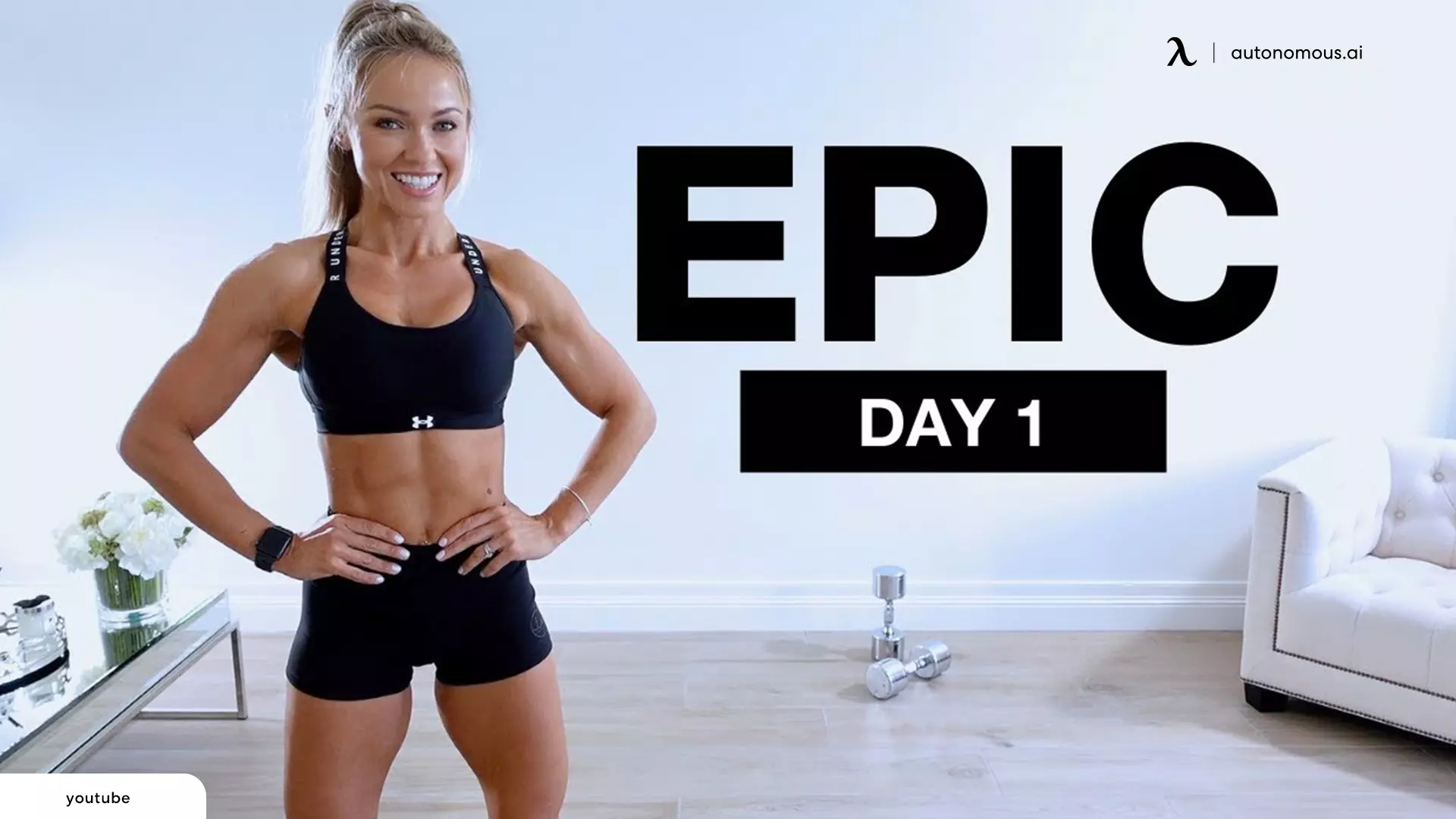 Blogilates
Award-winning instructor, Casey of Blogilates, is well-known for her contagious energy and creative Pilates-style routines that will have you burning up in no time. With options for arm- and booty-specific exercises and full-body routines, her Youtube channel has more than 8 million subscribers.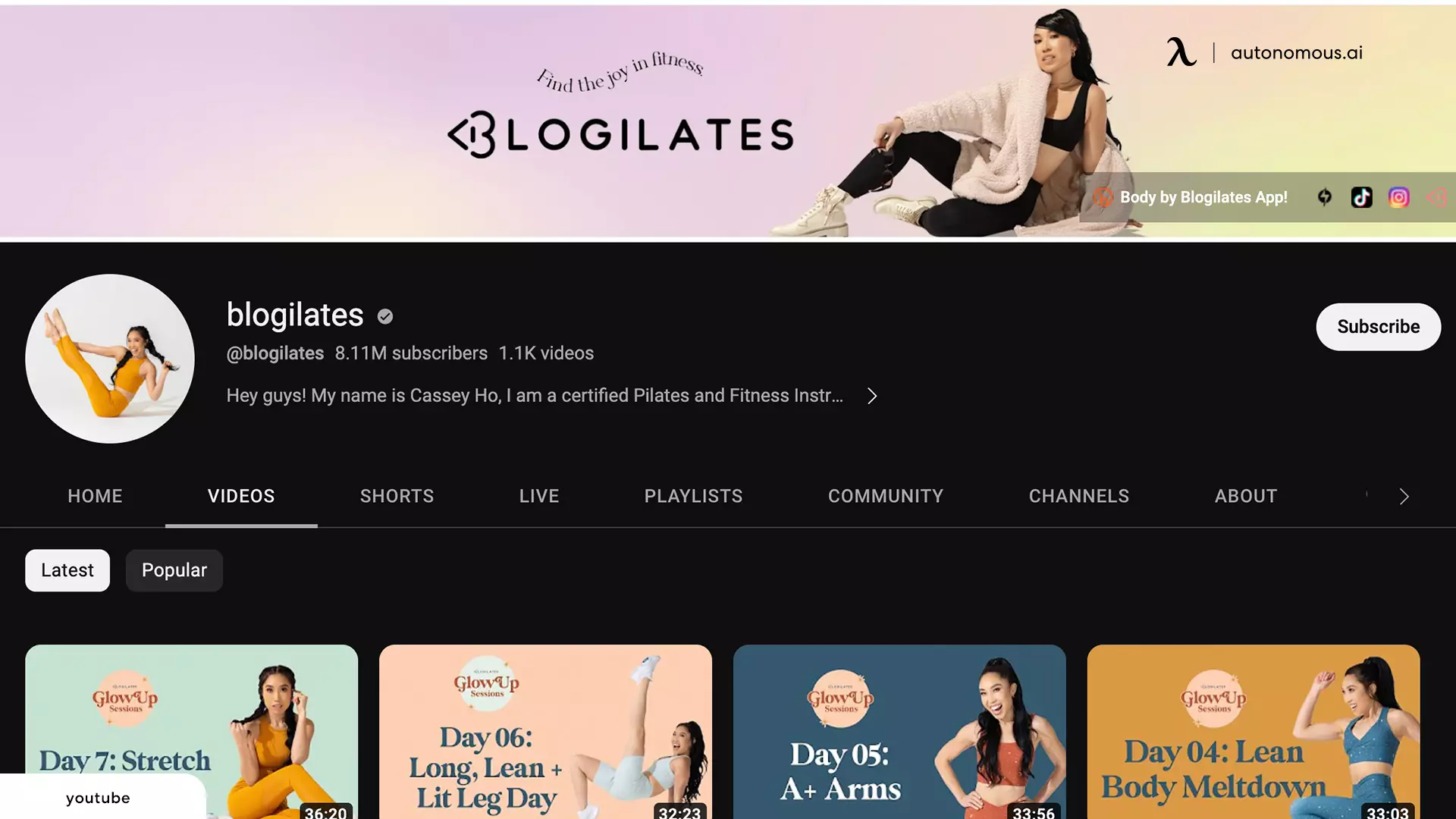 The Fitness Marshall
Full-body workouts are not ideal for weight loss; they also help keep you active and energetic all day. One of the best Youtube workout channels for weight loss, the fitness Marshall has covered every aspect of a healthy and complete workout routine. These workouts make your heart pumping, increase the heart rate and give your muscles the essential work they need. Set to popular songs, the adrenaline rush makes you all excited and energetic to burn those calories.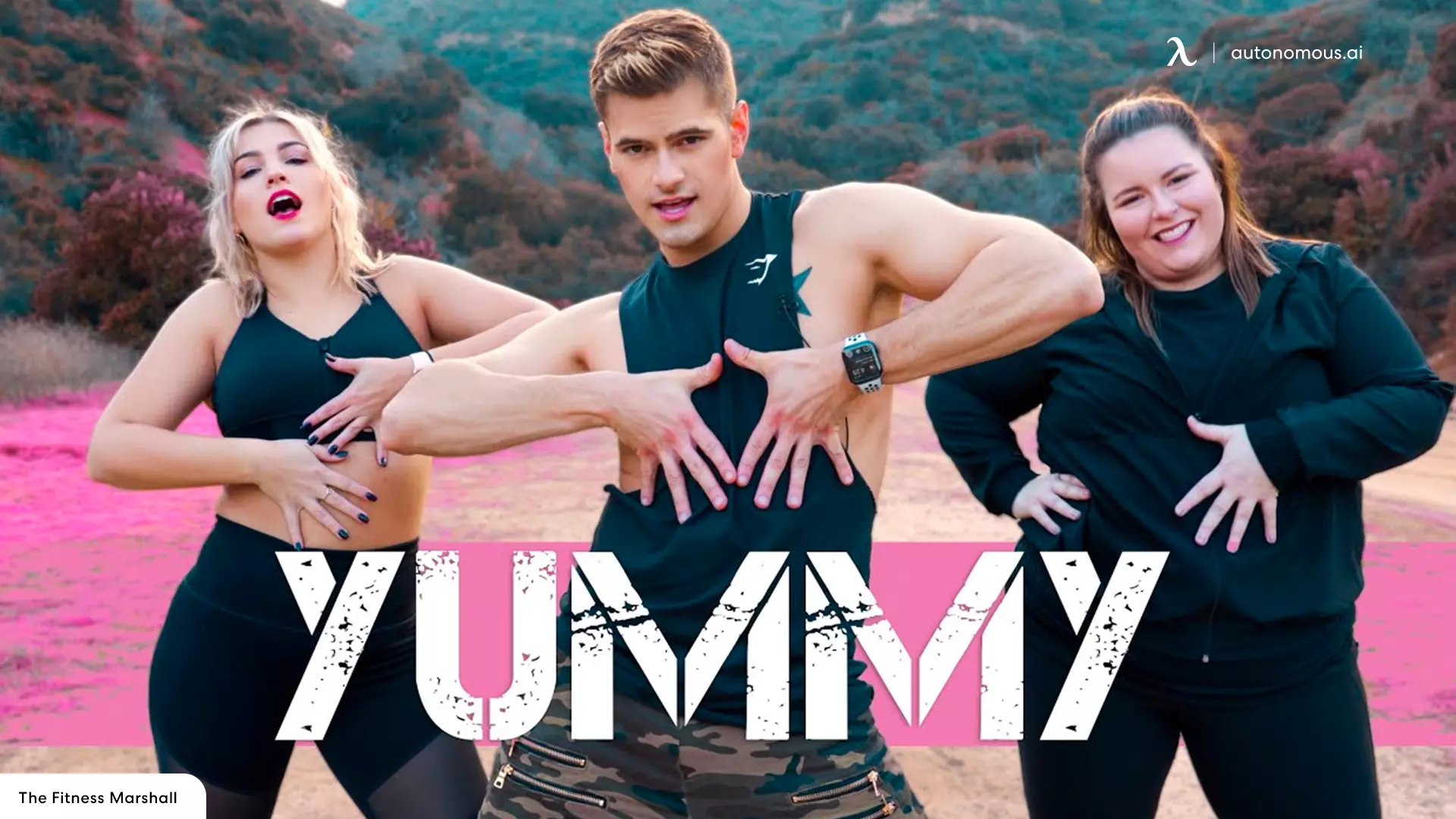 Tone It Up
This fitness empire built by Karena and Katrina, two women with upbeat personalities, has moved many women. The 'tone it up' Youtube channel is focused on toning and sculpting the body into its best form. The workouts offered on their channel are fun, energetic, and performed with light weights to resistance bands. They also have a Fitness app, but the Youtube channel provides a list of never-ending free content.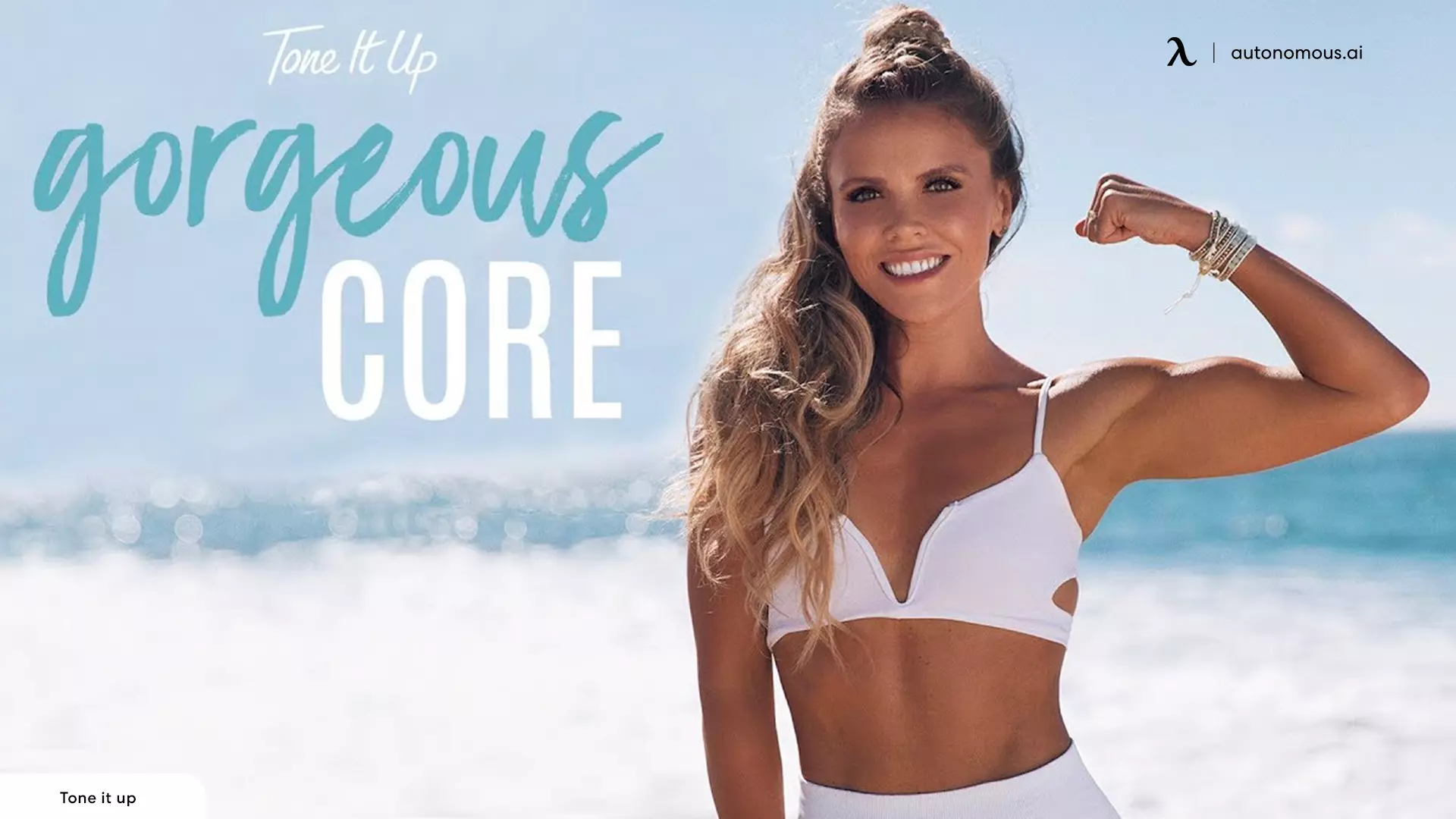 Move With Nicole
A significant population shifted towards Pilates during the pandemic considering its benefits for the body and mind. And in such cases, channels like 'Move with Nicole' offer great help. Nicole has designed a wide range of workouts with varying intensity levels from 20 to 60 minutes. You can also discover month-long guided workout schedules. Don't worry if you've never done Pilates before. To assist you in comprehending the routine before moving on to more challenging exercises, Nicole also has covered videos for beginners.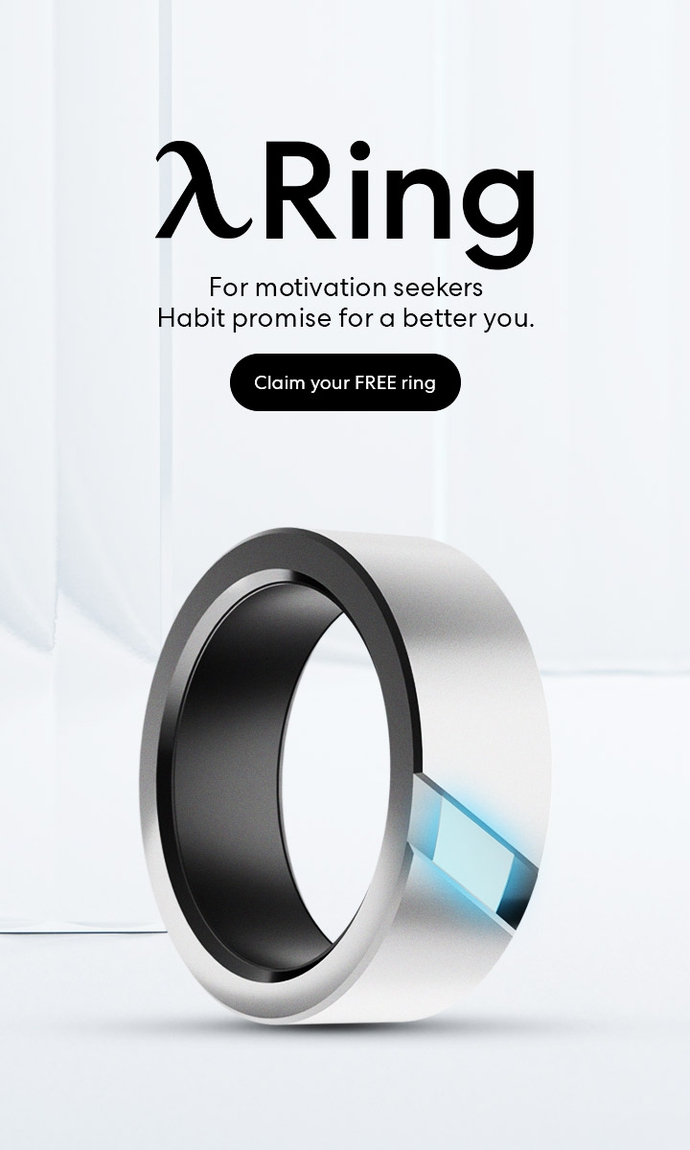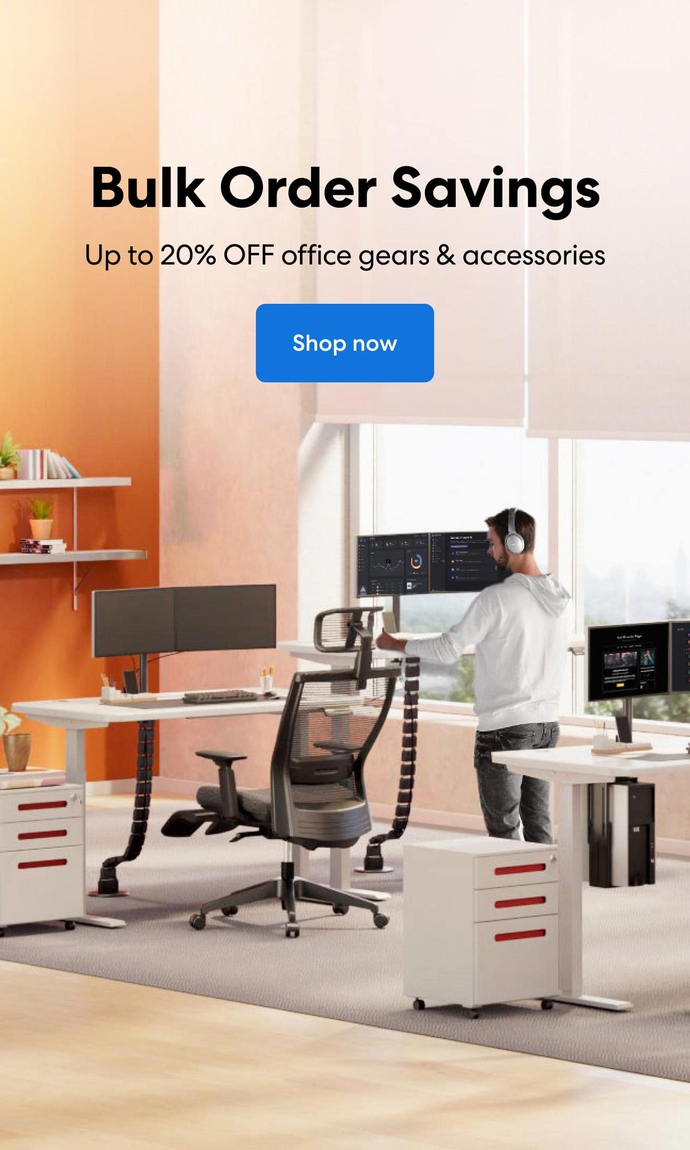 Subcribe newsletter and get $100 OFF.
Receive product updates, special offers, ergo tips, and inspiration form our team.