Workplace Inspiration
What is a Glamping Cabin? Everything You Need to Know

Autonomous
|
Jan 6, 2023
913 Views
We all need a break from the daily grind and enjoy some time in peace. You might have thought of camping to get a breather, but glamping or glamorous camping could be more fun. All you will need is a glamping cabin. You might not know much about glamping cabin plans, their types, or their locations. That's why we are here for you!
We will share everything you should know about glamping in this blog. We will discuss what a tiny glamping cabin is, its types, and where you can find them. Once you're done reading, you will understand how to use your office cabin, a DIY cabin or an office pod as a glamping tiny cabin at the right place. So, let's begin with the nitty-gritty of the glamping cabins. 
What Is a Glamping Cabin?
A glamping cabin is a type of accommodation that combines the rustic charm of camping with the comfort and amenities of a traditional hotel room. Glamping cabins are usually located in natural settings such as forests, mountains, or near bodies of water and are designed to provide a unique and immersive outdoor experience without sacrificing modern conveniences.
These cabins can vary in size and layout, from small, cozy spaces to large, multi-room structures. Depending on the owner's preferences, they are typically made of sturdy materials such as wood or canvas and may have a rustic or modern design.
What sets glamping cabins apart from traditional tents or recreational vehicles (RVs) is their comfort level and amenities. While tents and RVs may have some basic amenities, such as a small kitchen and a bathroom, glamping cabins often have more spacious interiors, larger beds, and a greater variety of amenities, such as hot water, electricity, and heating. 
Types of Glamping Cabins
There are many different types of glamping cabins to choose from, each with its own unique style and amenities. Here are some types of glamping cabins to consider: 
Tiny Homes
Tiny homes are compact, energy-efficient tiny glamping cabins that are designed to be small and portable while still providing all the necessary amenities. They often have a minimalist design like a prefab ADU or a StudioPod and may be equipped with a kitchen, bathroom, and sleeping area.
Tiny homes are a great option for those who want a simple and affordable glamping experience and can be easily moved from one location to another. 
Yurts
The second in line is Yurts. Yurts are round, tent-like structures made of canvas or other lightweight materials. They are often used as temporary or semi-permanent shelters and can be easily set up and taken down. Yurts are a popular choice for glamping because they provide a cozy and rustic atmosphere while still being relatively spacious and comfortable. 
Airstream Trailers
Airstream trailers are retro-style RVs that have been converted into comfortable, modern glamping cabins. They typically have a compact design but can be equipped with various amenities such as a kitchen, bathroom, and sleeping area. Airstream trailers are a great option for those who want a unique and stylish glamping experience, and you can easily move them from one location to another. 
Treehouses
Treehouses are prefab cabins that are built in or around trees, often with a rustic or whimsical design. Depending on the owner's preferences, they may be small and simple or large and luxurious. Treehouses are a great option for those who want a secluded and natural glamping experience, and they can provide a unique and memorable vacation experience. 
Tipis
A tipi is a traditional Native American tent made of canvas and a wooden frame. Tipis are often used as glamping accommodations and may have amenities such as electricity, heating, and hot water. They are typically spacious and open, with a central fire pit or stove for warmth. That's why people love spending time in a tipi. 
Where Are Glamping Cabins Located?
Glamping cabins can be found in various locations, from remote wilderness areas to bustling cities. No matter where you go, you can find a glamping cabin. Here are a few examples of places where you might find glamping cabins: 
National Parks
Many national parks offer glamping cabins as an alternative to a traditional tent or RV camping. These cabins are often located in remote areas of the park, providing access to beautiful natural surroundings and outdoor activities such as hiking, fishing, and birdwatching. 
Beach or Lakefront Locations
Glamping cabins near the beach or a lake can provide a relaxing and peaceful getaway, with easy access to swimming, boating, and other water activities. These cabins may have private decks or balconies with stunning views of the water and amenities such as outdoor showers and fire pits. 
Mountain Resorts
Glamping cabins located in mountain resorts can provide a luxurious and convenient way to enjoy the beauty of the surrounding landscape. These cabins may be equipped with features such as hot tubs, fireplaces, and private decks and may be located near ski runs or hiking trails. 
Urban Locations
Some glamping cabins can be found in urban areas, providing a unique and convenient way to experience the city. These cabins may be located on the roof of a building, in a city park, or in other unexpected locations and may be equipped with amenities such as rooftop decks and city views. 
What to Bring to Your Glamping Cabin?
Now that you know a lot about a glamping cabin, you might be planning a trip to one. It is important to be prepared and bring the right items to ensure a comfortable and enjoyable experience. Here are a few things to consider packing for your glamping cabin plans: 
Sleeping Gear
Depending on the type of glamping cabin you are staying in, you may need to bring your own sleeping gear, such as a sleeping bag or bedding. Be sure to check with the owner or operator of the cabin to find out what is provided and what you'll need to bring. 
Outdoor Gear
If you plan to participate in outdoor activities such as hiking, fishing, or birdwatching, you will want to bring the appropriate gear. This may include items such as a backpack, water bottle, sunscreen, and insect repellent. 
Food and Drinks
Lastly, if your glamping cabin has a kitchen or cooking facilities, you will want to bring food and drinks to prepare during your stay. Be sure to pack non-perishable items such as granola bars, trail mix, and bottled water, as well as any cooking equipment or utensils you may need.
Video ads for product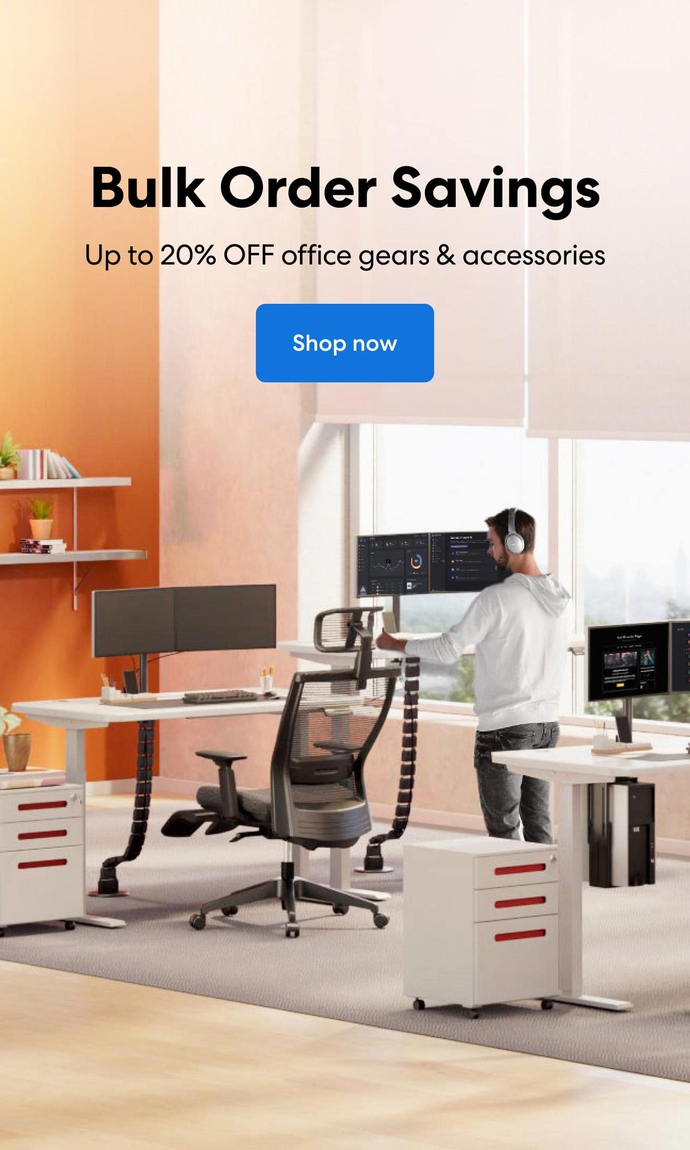 Subcribe newsletter and get $100 OFF.
Receive product updates, special offers, ergo tips, and inspiration form our team.