Smart Products
Why the ErgoChair Pro is Considered One of the Best Ergonomic Office Chairs

Autonomous
|
Oct 3, 2017
65,720 Views
When you are sitting at a desk all day, you know exactly how important finding the right office chair is. You especially want an ergonomic office chair that is adjustable enough to work with you, no matter what you need.
One office chair that goes above and beyond to meet your needs and that is the Autonomous ErgoChair Pro. Easily one of the most ergonomic office chairs you have to choose from, in this article we will take a look at what this chair can offer you.
Design
This first thing that we are going to look at here is the design. The Autonomous ErgoChair Pro describes itself as a blend of Italian and Korean design. From these designs they have taken the breathable mesh back of a Korean office chair and the adjustability of an Italian designed ergonomic office chair.
Some of these adjustments include a tilt on the back of the seat, complete with tension to keep the chair from collapsing. In addition, you can tilt the seat itself to find your perfect fit.
Fits Various Postures
There are plenty of options when it comes to how you adjust your Autonomous ErgoChair Pro. You can first change the height of the chair, as with almost any standard ergonomic office chair. In addition, you can also adjust the headrest and office chair lumbar support to fit your needs. Of course, you can also adjust the armrests to fit your comfort as well. You can even remove them entirely if you would rather.
These adjustments offer you more than just comfort benefits. Sitting properly can help with your circulation, back pain, and can even help to keep you focused, awake and increase productivity at work.
Appearance
When you are finding the perfect chair to complete your office, you don't want to buy something comfortable but ugly. Fortunately, you won't have any problems with this for the Autonomous ErgoChair Pro.
This modern ergonomic office chair is made to be gorgeous as well as a generally ergonomic in its design. While it is a heavy piece of furniture, it doesn't look clunky or bulky. Rather, it looks quite like a slender option, offering a lighter look with the mesh used in the backing.
Price
As far as high-end office chairs go, this one isn't too bad when it comes to price. There are, of course, some variants and if you live outside the United States, you will find yourself paying more to cover increased shipping fees.
One thing to note, though, is that you can give this chair a 30-day free trial. During this time period, you can use the chair, see if you like it, and send it back if you don't find it to your liking. The manufacturer will even offer you money back on shipping costs in this situation.
There are some colors that come with a slightly increased price tag. These are the brighter colors that promote productivity in the office - such as Evergreen and Red Apple - that have a higher value but still offer a better price than most other ergonomic office chair options.
Worldwide Shipment
As we touched on in the last section, the Ergonomic Chair offers worldwide shipment. This means that no matter where you live, you will be able to find a chair that works for you!
Video ads for product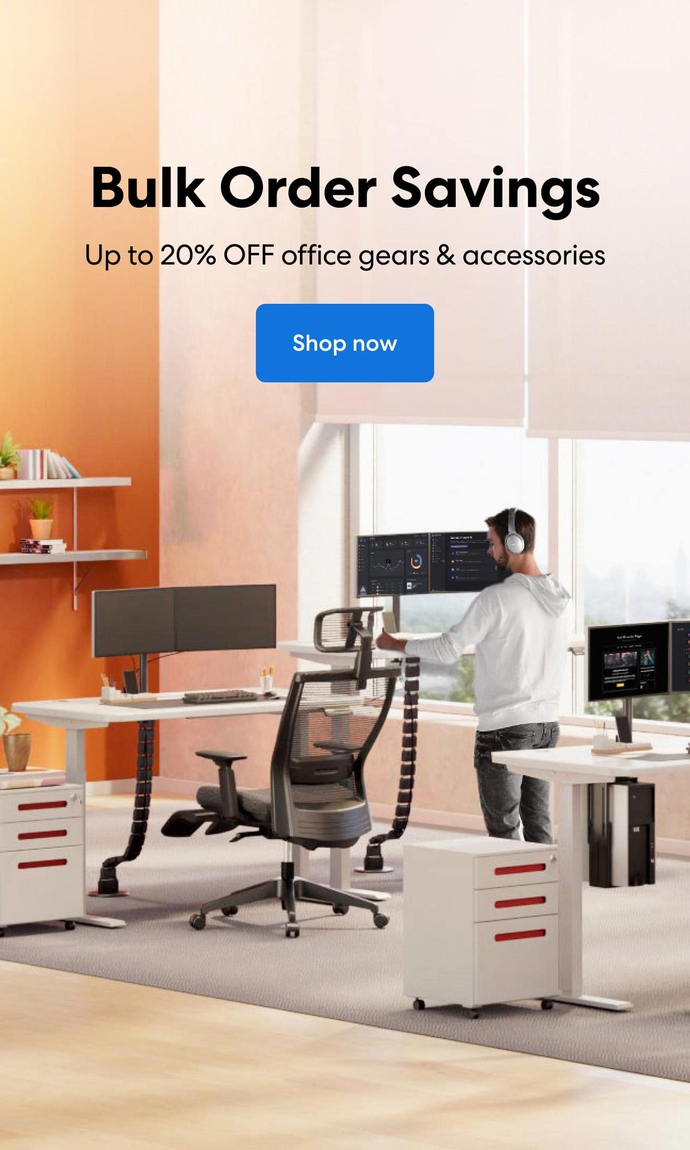 Subcribe newsletter and get $100 OFF.
Receive product updates, special offers, ergo tips, and inspiration form our team.