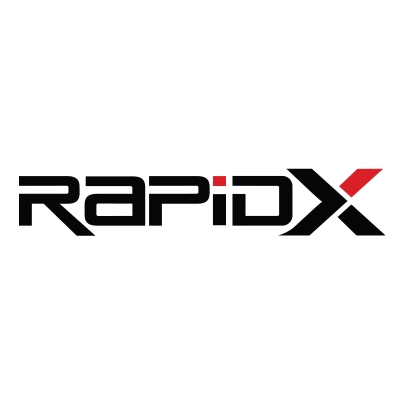 RapidX
Products for Modern Life
needHelp
orderAndReturns
csManager
productCompliance
About RapidX
In today's hectic world, technologies that save your time, space, and energy are lifesavers. Similarly, in modern times, a wireless charger in modern times is not a bad thing but rather a smart way of doing basic things in the day-to-day routine. The one-stop charging station, decluttering, safe connection, and no tear and wear situation are all the features of RapidX wireless chargers. Learn about how a RapidX charger is an efficient and stylish office accessory and what to consider before buying a wireless charger in the modern world.
RapidX is a lifestyle-forward brand that produces high-quality technology based on the concept of efficiency. Inspired by the evolving technological world, RapidX creates consumer-centric innovative products. They aspire to design products that cover users' every workasphere, whether, on the go, home or office, it has your back. RapidX highly regards its customers and responds to them by producing efficient, cutting-edge, unconventional products. Besides, RapidX works by mixing up efficiency and style in its product, so you enjoy it daily. Today, technology is not analyzed and used merely for its defined role but to work efficiently and smartly. Its unique lifestyle accessories featuring devices such as RapidX wireless charger, high-speed USB charger, classy 3-in-1 phone wallets, charging station, Bluetooth trackers, dash mounts, and other innovative products are the prime example of repidx delivering quality and efficiency.
Importance Of Wireless Chargers For Modern Life
The importance of using wireless chargers for modern life includes: A wireless charger avoids a multi-stop charging station. RapidX wireless charger will allow all Qi-compatible devices, including your phone, tablets, smartwatch, wireless earbuds, and even headrests. A wireless charger saves your space from messy cluttering. You don't have to keep track of each cord below or above the office table in a small desk setup. A single RapidX charger is enough for all tech devices. A wireless charger allows your phone to have extended battery life. You can put your phone down whenever you have a few minutes, eventually making your devices fully charged. A wireless charger has safe connections. Urgh! Talk about corroded USB ports and the risk of charging errors or electrical faults – these all are additional and avoidable problems that can be evaded via opting for a RapidX wireless charger. A wireless charger prevents no wear and tear in modern life. It will reduce the risk of damaging phone ports caused by plugging phones into the power cable. A wireless charger avoids the risk of overheating. Once your devices are fully charged, it automatically turns off the wireless charger. This will eventually save energy and prevent the battery from overheating.
Things To Consider When Buying These Products
Wireless chargers are very convenient, but there are many things to consider before purchasing. Choose the Highest Power Output: A five-watt charging pad may be cheaper, but it is only ideal when you put your phone or devices on charge overnight. Ten-watt power output is a better option but do not worry, your phone doesn't get overcharged, and your pad overheats. Use the Right Charger: Most charging pads don't come with a bundled adapter, so you will likely use your regular phone charger on it. It is a good idea to match the charging pads' power input port with your phones like micro USB or USB type-c. Also, make sure that the power output of your power adapter matches or is above the power output of the charging pad like if you connect a 10-watt adapter to a 5-watt charging pad, it will only output 5 watts of power. Buy Branded: You don't want to compromise the quality of your phone with cheaper wireless chargers. Match with Your Décor: Wireless chargers are not only for your convenience but will also end up as part of your home or office, ensure to look for one that is likable to look at. Thankfully there are several stylish-looking RapidX wireless chargers. With the increasing technological era, such smart office accessories enhance our productivity. Apart from saving our phones from technological errors and problems, RapidX continues to amaze us with its variety of wireless chargers and pads. Coming in numeral colors, you can also match it with your best desk setup.