Smart Products
13 Deals for Year End Sale on Furniture for Home and Office

Autonomous
|
Dec 27, 2022
644 Views
As the year winds up, so does the chance for hundreds of retailers to seal their old products as they wish to bring up new stock. Year-end sales are the most popular affair at the end of the year, after the Christmas celebrations. While you will find many categories under interest during the year-end deals, the most important ones include home and office furniture. The Year End sale furniture gives up to 70% or more off on all furniture items so that you will find a big selection of items. This article will enlist the best online year-end sale items to choose from.
Standing Desk Year-end Deals
Standing desks are the ergonomic change you wish to see in modern workplaces for a healthy work routine. With Christmas deals on standing desks, you can find great discounts on all kinds of ergonomic desks. Below are some popular standing desk year-end deals you can find this time of the year.
1. Autonomous SmartDesk Connect
The Autonomous SmartDesk Connect is a fine app-controlled standing desk. You will get features like anti-collision for safe height adjustment and upgraded electric dual motors with the quiet motor operation. The desk has a load capacity of 350 pounds and is also suitable for a multi-monitor setup.
Top dimension
Classic top: 53"L x 29"W x 1"H
XL top: 70.5"L x 30"W x 1"H
Frame dimension
40" - 73"L x 27"W x 23.6" - 49.2"H
Materials
Classic top: High-quality MDF wood (White/Black); Natural Bamboo
XL top: High-quality MDF wood (White/Black)
Frame: SPCC steel
Colors
Top: White, Black, Dark Bamboo, Pink, Teal, Blue
Frame: White, Black, Grey
Weight capacity
350 lbs
Warranty
7 years for square leg frame
5 years for round leg frame 
1 year for top
2. Autonomous SmartDesk Pro
Autonomous has an entire range of smart desks with modern height-adjustable features. This Autonomous SmartDesk Pro is a powerful smart desk with a height range of 26 inches. The desk has 4 programmable settings, is operated with dual electric motors, and has a load capacity of 310 pounds. The desk is suitable for Extra-large desktop options.
Top dimension
Small Top: 43"L x 24"W x 1"H
Classic Top: 53"L x 29"W x 1"H
XL Top: 70.5"L x 30"W x 1"H
Frame dimension
27.5"W x 40" - 73"L
Height range
With top: 26.2" - 52"
Without top: 25.2" - 51"
Materials
Top: Warp-proof, MDF wood, natural Bamboo
Frame: SPCC steel
Colors
Top: White, Black, Walnut, White Oak, Bamboo
Frame: White, Black, Grey
Weight capacity
310 lbs
Warranty
7 years for frame
1 year for top
3. EUREKA 60" L-shaped Standing Desk: Programmable Keypad, Left-handed
Even more durable and adaptable, the Eureka electric height adjustable standing gaming workstation is made to keep you active and energetic all day and avoid the drawbacks of a fixed sitting or standing position. Powered by dual electric motors, has a 60 inches wide design and has four preset memory settings.
| | |
| --- | --- |
| Dimension | 61.02"L x 43.7"W x 29.53" - 48.03"H |
| Height adjustment | 29.9" - 48.4" |
| Materials | P2PB/ABS/Carbon Steel |
| Colors | Carbon Fiber Black |
| Weight capacity | 220 lbs |
| Warranty | 5 years |
4. FinerCrafts Standing Desk: Curved Top
The FinerCrafts standing desk lifts 350 pounds with ease, all thanks to its solid steel frame and dual electric motors powered with a quiet lift mechanism. The standing desk has a curved top, comes in two desktop options, and offers a whopping 10 years warranty.
Top dimension
Classic:  55"L x 28"W x 3/4"H
Medium: 60"L x 24"W x 3/4"H
XL: 71''L x 32"W x 3/4"H
Frame dimension
40" - 73"L x 26.8"W
Height range
Without top: 27" - 48"
With top: 28" - 49"
Materials
Warp-proof MDF wood, SPCC steel
Colors
Matte Black, Natural Maple, English Walnut
Weight capacity
350 lbs
Warranty
10 years
Office Chair Year-end Sale
Ergonomic office chairs should be a part of every office setup, no matter how elaborate your work setup seems otherwise. Regarding ergonomic chairs, there are several options to choose from. Below are some year-end sales on furniture that you should check out.
1. Autonomous ErgoStool
Not a fan of the big chair as it makes you lazy? The ErgoStool with an extra activity feature is here to change the game. Enjoy the weighted dynamic base and a height range of 10 inches; the ergonomic sloped seat provides a natural curve to the spine.
| | |
| --- | --- |
| Product dimensions | 13"L x 13"W x 25" - 35"H |
| Seat dimension | 13"L x 13"W |
| Seat height | 25" - 35" |
| Range of motion | 30° |
| Materials | Polyester fabric with molded foam interior and durable nylon plastic frame |
| Colors | Navy Blue, All Black, Cool Gray, Evergreen |
| Weight capacity | 270 lbs |
| Warranty | 2 years |
| Feature | Adjustable armrest, back tilt angle and tension, seat height |
2. Logicfox Ergonomic Office Chair: Adjustable Breathable Mesh Seat Depth
The smooth recline feature of the Logicfox Ergonomic Office Chair: Adjustable Breathable Mesh Seat Depth has 4 lockable configurations, and the seat tilt range is up to 45 degrees. You can modify the mesh cushion's front and back positions by your height and weight. You will feel cool thanks to the fully mesh-designed backrest and seat.
| | |
| --- | --- |
| Dimensions | 30"L x 30"W x 43" - 49"H x 38 lbs |
| Seat height | 18" - 22" |
| Materials | Durable nylon plastic frame with highly elastic mesh, polyester fabric with molded foam interior, aluminum alloy base and nylon PU caster |
| Colors | White, All Black |
| Weight capacity | 300 lbs |
| Warranty | 3 years |
Office Accessories Year-end Sale
Your office setup is one thing, but the right selection of desk accessories and computer accessories make up the whole experience. When choosing the best office accessories, one must pick the products that match their needs. Below are some end-of-year deals on office accessories you can check out around this time of the year.
1. Autonomous LED Desk Lamp
Don't ignore the importance of an ergonomic desk lamp, an LED desk lamp with features like brightness and intensity control. Adjust the lamp height and neck rotation, all thanks to the ergonomic neck. With a minimalist design, the lamp is compact and foldable as you go.
| | |
| --- | --- |
| Dimensions | 21"L x 3"W x 7.5"H |
| Colors | Black |
| Materials | Die casting Aluminum & Metal |
| Input voltage | AC 100 - 240V 50/60Hz |
| Brightness | 600 lm |
| Light colors | 3000k, 4000k, 5000k, 6000k |
| Lamp lifetime | 50,000 hours |
| Item weight | 18 lbs |
| Warranty | 1 year |
2. Autonomous Filing Cabinet
A perfect option for your under-desk storage, the Autonomous filing cabinet is a safe, healthy option for ergonomic storage. The roomy drawers with locks for all your technology, documents, and paperwork provide security, and the file cabinet also has wheels underneath for easy movement.
| | |
| --- | --- |
| Dimensions | 15.6"L x 19.7"W x 23.5"H |
| Colors | Red apple, Evergreen, Cool gray, Baby blue |
| Materials | Steel plate |
| Weight capacity | 275 lbs |
| Item weight | 46 lbs |
| Warranty | 1 year |
Gaming Furniture Year-end Deals
When it comes to tech year-end sale deals, gamers are fascinated to the core. Gaming furniture undergoes a huge discount during the end of year sales. You can pick the best gaming chairs, ergonomic gaming desks, ergonomic accessories, and many other gaming items for the best gaming setup.
1. Lamp Depot Honeycomb Lights: Touch Sensitivity
The Lamp Depot gaming lights are the perfect solution for a thematic gaming setup. These lights are touch sensitive, have a modular design, and are independently controlled. You can choose among 13 fixed colors and also enjoy different dynamic modes. In short, these gaming lights give you complete control over your gaming setup and will take your setup to the next level.
Dimensions
4"H x 3.5"W x 1.4"D
Materials
Acrylic
Colors
White
Cord length
59"
Voltage
5V
Color modes
13 fixed colors
3 dynamic modes: Colorful Slow-Change, Fast-Change & Monochrome Flash
Product weight
0.2 lbs
Includes
6 Modular Touch Sensitive Tiles+1 USB Cable+1 remote control
Warranty
1 year
2. Karnox Slate Gray Gaming Chair
This Karnox slate gray gaming chair is a PU Leather chair with high-density contoured foam. The gaming chair performs well with a head and lumbar pillow for next-level comfort. The chair has an adjustable height, seat tilt, and 4D armrests. You can recline back to 155 degrees, and the high-density molding foam is a memory foam for your perfect sitting shape.
Dimensions
21.7"L x 19.7"W x 50.4" - 53.9"H
Seat height
18.1" - 21.7"
Materials
HD mould shaping foam & pillow
Foam head
Standard steel frame
PU leather & Fabric upholstery
Carbon fiber armrest: surface
Class-4 gas lift
Nylon & Polyurethane base
2.5" PU caster
Colors
Dark Gray, Light Gray
Weight capacity
300 lbs
Warranty

Frame: Lifetime
Accessories & components: 2 years
3. Vertagear Gaming Chair SL4000
The Vertagear gaming chair SL4000 with full adjustability and ergonomic design to assist neck and back health. Every time, a more comfortable gaming experience. But comfort isn't the only thing you get with this chair, as you will find multiple color options suitable for all gaming setups and themes.
Dimensions
20.7" W x 47.25" - 51.25" H
Materials
Steel frame
Class-4 gas lift
Aluminium base
Penta RS1 casters
PUC leather
UPHR foam
Colors
Black/Carbon, Black/Blue, Black/Red, Black/Green, Black/White, White/Red, White/Black
Weight capacity
330 lbs
Warranty
10 Years for Metal frame
2 years for other components
Feature
Removable neck + lumbar support pads
Adjustable tilt tension with lock system
Industrial-grade class-4 gas lift
80° - 140° back recline
Gym Equipment
Not related to the office but do you know modern home gym equipment is fit for home office setup too? With the right selection of home gym equipment, you can choose the best type of workout equipment for you. Home gym equipment experiences a lot of discounts for year-end sales.
1. WalkingPad Foldable Walking Treadmill C2
WalkingPad treadmills are a newer version of large-sized treadmills as you get a lightweight, more portable workout option at home. Walking pads, such as this one, are foldable and have a 4 layered structure. You can connect it to your smartphone and get features like foot-sensing speed control.
Dimensions
Unfolded: 56.9'' L x 20.4'' W x 4.9'' H
Folded: 32.5'' L x 20.4'' W x 5.4'' H
Item weight
48.5 lbs
Color
White / Black
Materials
Panel: ABS plastics
Power
1 HP
Speed range
0.3 - 3.7mph
Weight capacity
220 lbs
Warranty
1 year
2. Ovicx Indoor Cycle
With Bluetooth connectivity and control, the Ovicx indoor cycle lets you track your workout routine completely. It offers infinite adjustment options, a rare feature in indoor cycles. Use it while working or separately during workout hours and enjoy the smooth drive system, which does stress or strain any joints.
Product dimensions
44" L x 22.5" W x 43.5" H
Product weight
82 lbs
Materials
CS Frame
Aluminum cage pedals
Color
Black
Weight capacity
250 lbs
Workout recorded
Time, Distance, Cadence, Output, Resistance, Calories Burned
Seat & handlebar ddjustments
12x seat height adjustments (33.1″ H - 40.6″ H)
7x front rear seat positions
8x handlebar heights (47.2″ H - 51.6″ H)
Warranty
1 year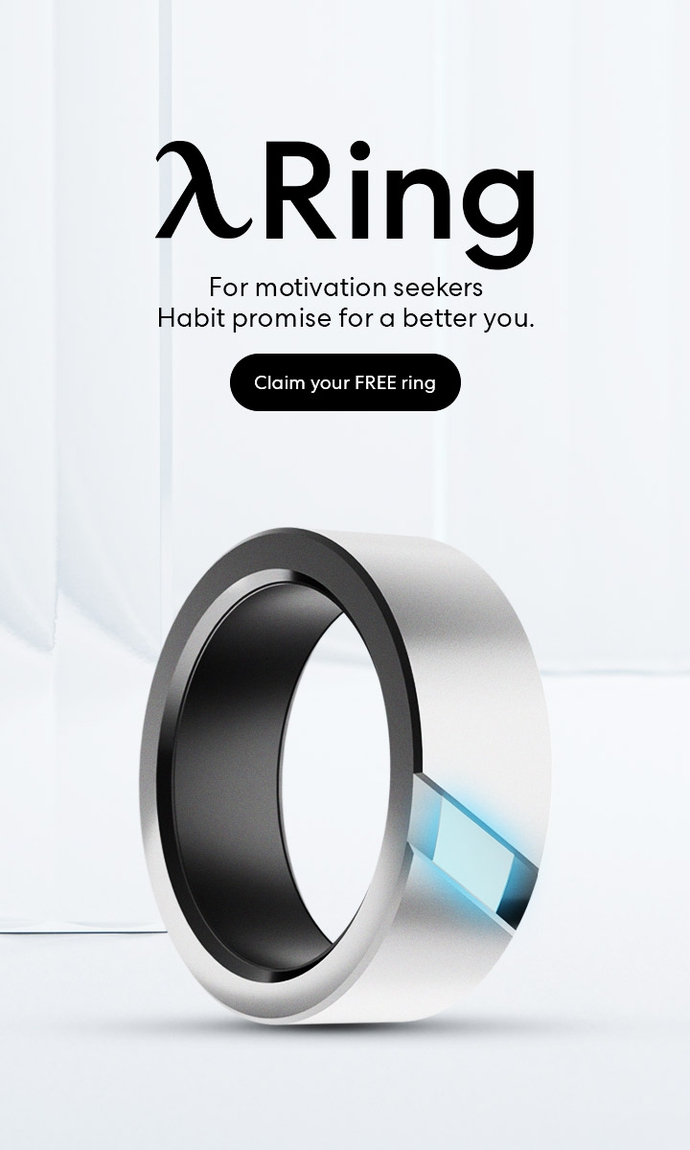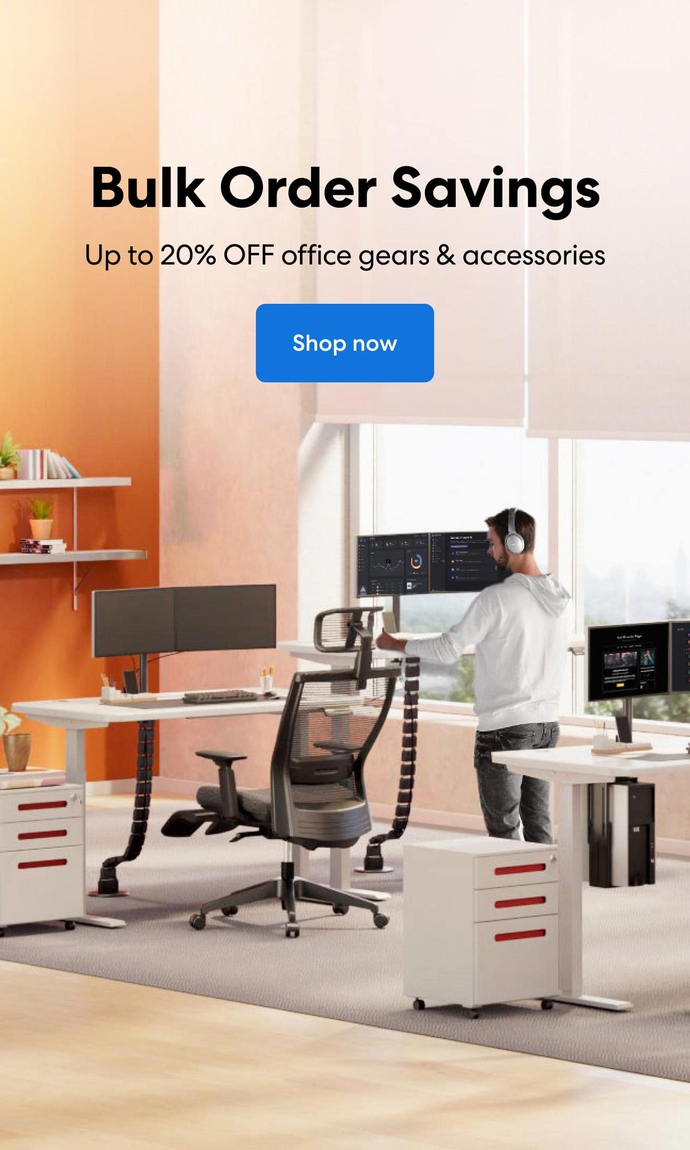 Subcribe newsletter and get $100 OFF.
Receive product updates, special offers, ergo tips, and inspiration form our team.