Corner desks are slowly making their way into many offices worldwide. These desks have proven to be highly efficient for people who tend to have several items on their desks while they're working. Additionally, these desks come with extra space that people with big computer setups appreciate. 
Due to remote working's increasing popularity over the past couple of years, many manufacturers have done their best to release as many options as possible to cater to most user's needs. In Canada, there's also an increasing need for more efficient desks, and thankfully, there are already many manufacturers delivering several options there. 
Still, it may be hard for someone to choose the right option for them at first. Keep in mind that there are dozens of different products, different price ranges, materials, and more. If you want to know how to choose the best product for your needs, you must first determine what you truly need for your working sessions. 
On this page, we're going to take a look at what makes a good corner desk in Canada, as well as provide a general overview of our top 15 picks for this year. Keep reading if you want to know!  
Why Is Choosing the Right Corner Office Desk So Important?
As with many other office equipment and tools, choosing the wrong desk can make you feel miserable while you're working. Keep in mind that the key to working more efficiently is for the user to be comfortable in their working space. 
Many people spend years working in desks they don't like, and in some cases, they don't even notice until they change into a desk that they feel more comfortable in. In essence, you must choose a computer corner desk that adapts to your current work style. 
In essence, if you tend to work with big projects or have too many items on your desk, a traditional, small desk may not be enough to assess your needs. On the other hand, the right desk must be able to fit your office or workspace requirements. Overall, there are too many elements to consider, and you must not overlook any. 
People who work with standard computer tasks may have enough with a traditional desk. However, if you want something that can cater to computer work, paperwork, and even meetings, a corner office desk is a right option for you. These products have particularly large measurements, allowing you to put as many items on them as possible. 
Finally, a corner office desk allows you to be more creative with your desk decor since it has much more space than a traditional office standing desk. 
What Are the Benefits of a Corner Desk?
We mentioned the benefits of corner desks briefly in the section above. However, there are many more things that may also play a big role in helping you purchase one of these desks. 
Primarily, a corner desk breaks the monotony of having to sit in the same way every day. Considering how large these desks are, you may find yourself changing your seating positions continually, especially if you're working on a corner standing desk. 
Additionally, corner desks offer a much more refreshing look to any office since they don't have a common appearance in comparison to other desks. Thanks to their large size, you may accommodate all your personal items, work items, and many more without making your desk look cluttered. 
Whether you get a corner desk with or without desk drawers, you're still going to get much more storage area with it. Overall, you're maximizing space utilization thanks to the efficiency that corner desks provide.  
What Are the Different Corner Office Desk Types?
You may categorize a corner desk in Canada depending on its materials or shape. Here's a general overview of some of the different corner office desk types you may find in Canada: 
L-shaped Desk
The L-shaped desk is the most commonly purchased corner office desk type. Overall, this desk type features two "arms" that are perpendicular to each other. Typically, the primary arm allows you to place your computer setup and other important items.  
On the other arm (which tends to be shorter), you may place some other items that aren't necessarily important for your work, but you still want to have them nearby; these items include books, chargers, decorative items, and more. 
Triangular Desk
Triangular desks aren't as common as the others on this list, but some people still purchase them since they may have an easier fit for their workstations. These desks are much more compact than L-shape desks, so if you're looking for something smaller, you may go for these. 
However, keep in mind that some of these desks may be way too small for you, and you may not be able to place that many items on them. If you want to maximize space, it may be best for you to use an L-shaped desk in Canada. 
Regarding the materials themselves, here's an overview of the most popular corner desk types: 
Metal
Metal corner desks tend to look much more modern than other types. You may find them factory-made or fabricated; in some cases, you may even find some DIY standing desk ideas that may work for you. 
The best thing about metal desks is that you have access to a wide range of surface finishes, including liquid paint, natural finish, spray paint, and more. In essence, you're free to customize your workstation in any way you consider appropriate. 
Wood
A wood corner desk in Canada is often a much more stable and solid choice for the user. Due to wood's constant texture and finish, a desk with this material can easily fit any office environment without any problems, which is great news for people who don't want to mess up their office aesthetics. 
Hybrid
Hybrid corner desks mix different desk types into one, such as wood/metal, metal/plastic, and so on. The best thing about these desks is that they're easy to transport, and they're often a much more affordable investment. 
Why Should You Choose an L-shaped Desk?
Generally speaking, you should purchase an office standing desk in Canada if you're constantly struggling with comfort while you're working. Remember that a computer corner desk can provide you with the right amount of space you need to place all your required working items. 
As mentioned before, having the right desk to work with can make all the difference for your productivity. Additionally, there are a lot of design options to choose from, such as a manufactured wood desk, a metal desk, or even a bamboo desk. 
Pros and Cons of a Corner Office Desk
15 Best Corner Desk in Canada for 2022
1. Autonomous SmartDesk Corner
The SmartDesk Corner is the ultimate corner desk in Canada you can currently purchase. Overall, it offers one of the most beautiful and modern looks for any desk, and it gives you enough space to fit as many items as you possibly need. 
2. Minatare Corner Desk
If you're working from home, the Minatare computer corner desk may be the right option for you since it has a beautiful black finish, and it also comes with a keyboard tray and a bottom shelf to fit any item you want. 
3. Ahviana Corner Desk
In the case you're looking to save space, this option may be the right one. Overall, this corner desk can fit into almost any corner of your home or office while maximizing floor space. Additionally, it comes with two built-in USB ports to charge your devices. 
4. Alenia Corner Desk
This is a multi-tier corner desk with two separate storage shelves. You may fit an entire computer set up easily, but you can also use the bottom shelves to place your favorite books and another office décor you find appropriate. 
5. Aldo Corner Desk
While this corner standing desk in Canada isn't that big in comparison to other products, it offers enough space for people to place regular computer setups. Still, we recommend you use this desk for placing other items, such as notebooks. 
6. Corner Ryzer Standing Desk
In an effort to maximize efficiency, this desk comes with three legs and an L-shaped design. This corner standing desk in Canada is ideal for those who want to get as much space as possible for their setup, although it's fairly more expensive. 
7. Whalen Timbercrest Collection L-Desk
One of the most remarkable features of this computer corner desk in Canada is that it comes with two storage drawers with Sandy Champagne pulls. We believe this is one of the most stylish designs on the list, so consider it if you want to give your office a modern touch. 
8. Monarch Specialties Left or Right Facing Computer Desk
While the design may be way too large for some people, this L-shaped desk in Canada is practical enough for those who want to place a considerable number of items on their desks. Additionally, its design is inspired by contemporary office environments. 
9. Dorel L-shaped Desk
The Dorel L-shaped desk in Canada comes with an outstanding "Black Ebony Ash" color which is likely to catch everyone's attention at the office. Additionally, this corner standing desk in Canada features two storage areas at the bottom right to place some important items. 
10. Bestar Ridgeley U-Shaped Executive Desk
The Bestar desk offers a particularly unique design since it has the shape of a "U." Still, it provides the most space possible for users, so if you're looking for something that can accommodate all your office items without any problems, this is the one for you. 
11. Eishah Corner Desk
If your goal is to have a compact desk without losing the properties of a corner desk, this is the one for you since it comes with two different storage shelves. While this corner desk in Canada has enough space for a regular computer desk setup, it may not provide enough freedom for leg movement. 
12. Cletus L-Shape Computer Desk
This is another great option for those who are looking for the largest options possible. Made from manufactured wood, this beautiful corner office desk can fit any type of laptop, PC, folders, notepads, and more. You may even fit a headlamp if you want! 
13. Atzin Corner Desk
The Atzin corner desk is also made from manufactured wood, although this option comes in an amazing black color that stands out. Overall, this computer corner desk comes with a durable class P2 particle board, a melamine surface, and two shelves for easy storage. 
14. Corner Desk (Red Barrel Studio)
This corner desk in Canada is perfect for working in small areas since it isn't as large but it still provides enough room for you to store anything you want. Additionally, its design can fit most office environments without any problems. 
15. Lauro Corner Desk
The Lauro Corner Desk was also created by Red Barrel Studio, and it provides a much more compact option than the one mentioned above. Overall, this corner desk in Canada has a weight capacity of up to 200 pounds, making it suitable for most users.  
Unfortunately, this desk doesn't come with any additional storage units, but it makes up for it by providing enough space for your legs to move freely. 
Bottom Line
Corner desks in Canada aren't as popular as other desk types yet, but after reading this article, you may easily see how they surpass many other models on the market today. If you're ready to invest in one of those, make sure to choose a product from our list to ensure you're getting high-quality products!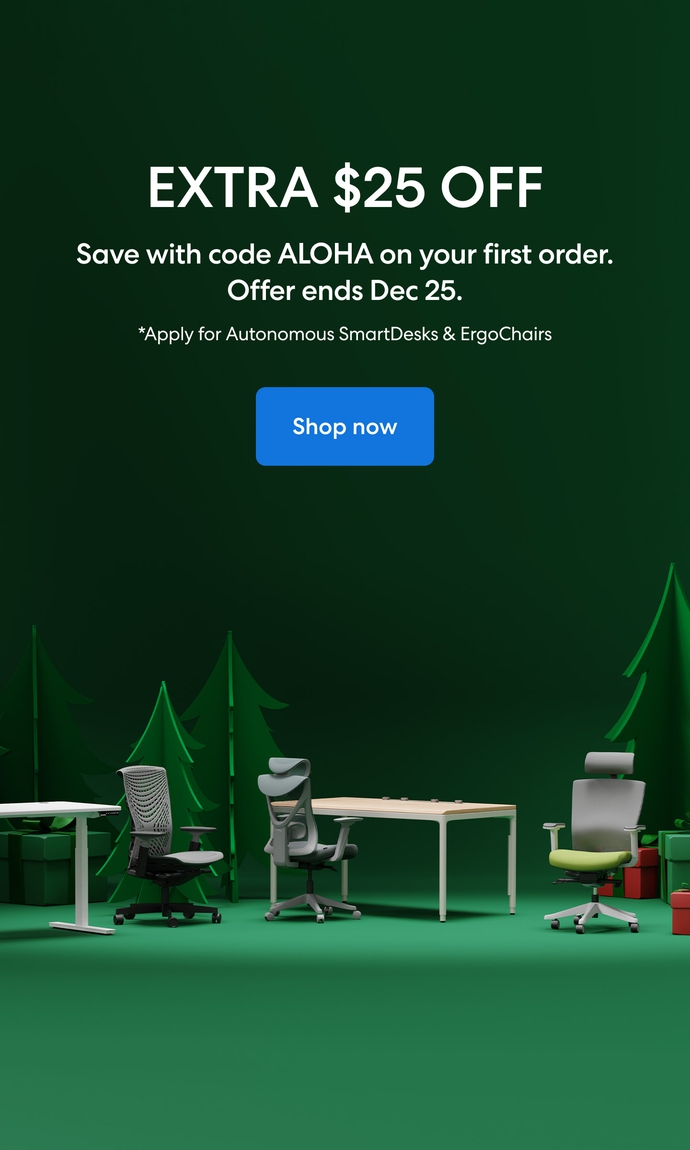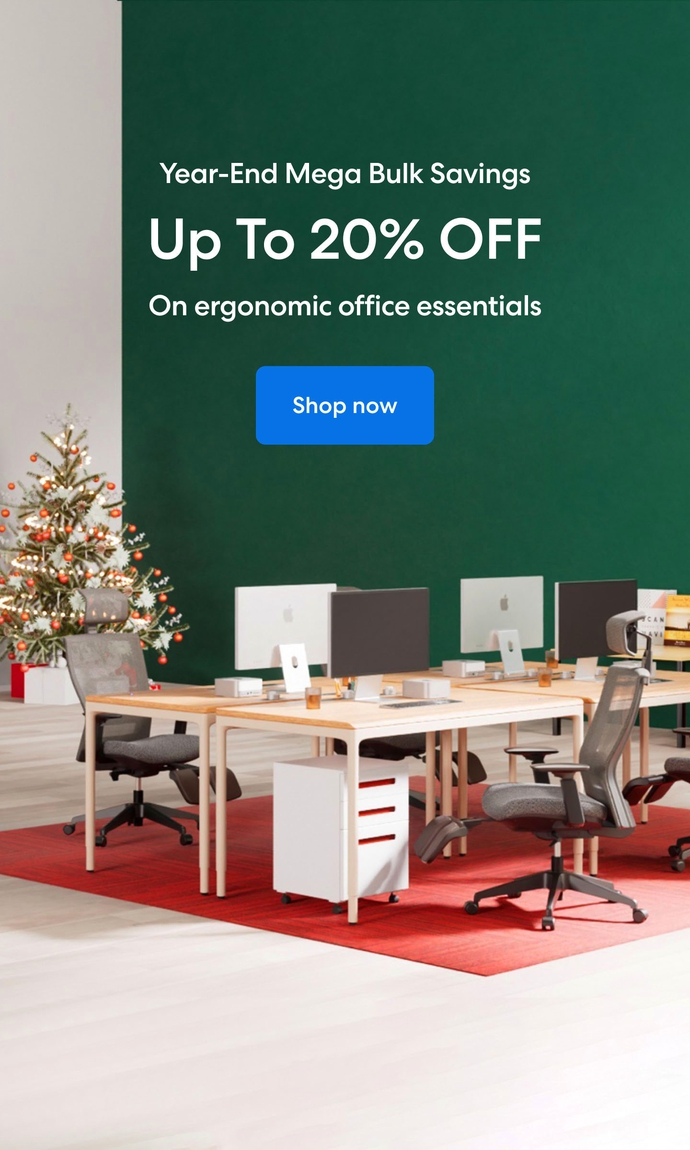 Subcribe newsletter and get $100 OFF.
Receive product updates, special offers, ergo tips, and inspiration form our team.