Smart Products
15 Best Desk Risers for Laptop and Monitor Uses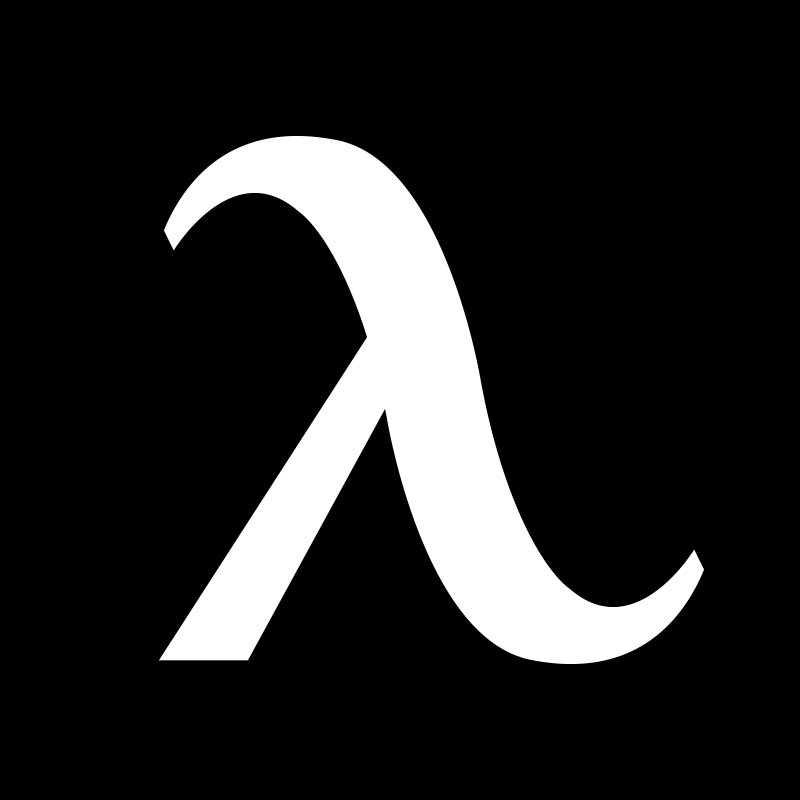 Autonomous
 | 
May 9, 2022
Working from the comfort of your couch has its advantages, but it's not great for your posture. A good work-from-home desk, according to one chiropractor, should allow for both sitting and standing, as well as "the most versatility for changing positions to fit a variety of body types and postures."
While we've written about a variety of ergonomic office equipment, including the best laptop stands, office chairs, and standing desks, we've compiled a list of the best desktop risers here.
What Are Monitor Desk Risers, and How Do They Work?
Monitor risers simply help in keeping your monitor screen at the proper height to keep you sitting upright and reduce neck and spinal discomfort. This is particularly crucial for monitors with limited adjustment. An improved posture can help you stay focused and prevent the onset of spine-related problems later in life.
Now, what is an electric desk riser? An electric desk riser is a device that sits on top of your desk at home or work. It allows you to stand whenever you choose by raising your screen and keyboard.
Here's a list of our top-rated desk risers on the market today!
1. Monitor Stand by Mount-It!
The Mount-It! Laptop & Monitor Stand is the ideal small sit-to-stand workstation for a congested workspace. It has a lot of adjustment options, and it's well-thought-out. Its size guarantees that it won't take up too much room without compromising any convenience.
Furthermore, the monitor stand is a wonderful size, measuring 28 inches by 20 inches and easily supporting two monitors and a keyboard. The desk rises in place within its footprint, which is extremely convenient compared to other monitor stands, which move outwards when completely extended, taking up additional space.
A gas spring system regulates the height adjustment via a simple grip on the side, allowing you to modify the desk riser's height from two inches to 12 inches.
2. Standing Desk Converter by Mount-It!
This is an Autonomous product that is ideal for decluttering your office and providing a more ergonomic atmosphere. At the touch of a button, it transforms any desk into a height-adjustable sit or stand workstation with plenty of room for your accessories and laptop.
The Mount-It! Standing Desk Converter can easily accommodate two monitors and offers either a screen rotation or full tilt, allowing the LCD to be aligned with your eyes regardless of where you are seated. It's free to ship, and it will arrive in two business days.
3. Laptop Tray with Cooling Fan & Mouse Pad by Mount-It!
This Laptop Tray with Cooling Fan is lightweight and portable with two built-in cooling fans anda removable mouse tray, so you can work and play wherever you are.
With its auto-locking joints, the ergonomic design allows you to change the height and leg angles to suit any posture. This electric monitor riser by Mount-It! can be used as a TV meal tray, a sound equipment table, or a projection table. The laptop stand is made of aluminum alloy and can support up to 30 pounds of weight.
4. Sit-to-Stand Desk Converter by Monoprice
You'll need something larger than our top option if you currently have a desk that you enjoy but want to include a sit-stand routine into your workday with all your office accessories. The Monoprice computer stand for desk is less expensive than most standing workstations, and it's really easy to use. To adjust the height of the adjustable computer stand, simply press the buttons on either side. It's quite light, and it's quite thin at its lowest setting.
The main disadvantage is that if you plan on raising and lowering the stand daily, you'll lose the desk area underneath the stand that may be used for storage.
5. Dual Monitor Desk Riser by Superjare
Although it is made of particleboard, it is strong enough to support a monitor and laptop. It's a wonderful change of scenery from the industrial-style metal stands. Also, it's quite cheap!
You can fold the sides into the middle or remove them totally. There are three sections: one middle component and two movable sides. Some use the entire stand to hold their laptop slightly angled on the left side for a better two-screen configuration, or they use the middle.
What's the best part? There's enough room underneath for notebooks, a keyboard, and other items that clutter up your desk. However, this isn't a smart solution if you want to stand up and work every now and then.
6. mBar Pro+ by Rain Design Desk Riser
This Rain Design stand is robust despite its simplicity and thin aluminum construction. You can type away without the fear of it buckling, and you can take it with you from your office to your living room or a coffee shop. The desk riser folds down to about 9.5 by 6 inches and fits into any bag that can hold a laptop. It's also under a pound in weight.
When put horizontally, the mBar Pro Plus can support 9.7-inch iPads. The mBar ($25) stand raises a laptop 3 inches but does not fold, and the mBar Pro ($55) stand raises it by the same amount but folds.
7. VariDesk Portable Computer Stand for Desk
Depending on your height, the Varidesk is a good desk riser for standing. It raises your laptop to a height of 12 inches, which is 2 inches higher than the Moft stand below. Although it does not reach eye level, we found it to be very useful for brief periods of time during the day.
It folds down super flat and weighs just over 2 pounds, so it fits into a backpack. The VariDesk also includes a handy squeeze-to-unlock mechanism that prevents it from collapsing while you're working on it. It's also been reduced in price from $125 to $75, which we hope will remain the case.
8. Moft Z 5-in-1 Sit-Stand
The Moft Z 5-in-1 desk riser can be set up in five different positions with ease. You can stand comfortably for a short time at its tallest 10-inch height. If you'll be standing for most of the day, the Mount-It! Standing Desk Converter is a better choice because it can go higher and is more likely to reach eye level for most people. However, what most people enjoy best about this one is that it's small and folds down to about half an inch, allowing you to take it anywhere without adding much thickness.
9. The Smarter Office Passage Computer Stand for Desk
With a dedicated keyboard tray that you can position to your liking. This standing desk converter gives you even more space than the Monoprice one. It's easy to raise or lower with little effort, but it's larger and bulkier, so you'll have a less open workspace. Also, it's around $300 more expensive than the Monoprice option.
The standing workstations we evaluated range in price from $300 to $600. This is only a suitable alternative if you like the aesthetic, the price isn't too high, and you already have a great desk.
10. Walnut Desk Riser by Grovemade
Grovemade's Walnut Laptop Stand may be the answer if you want your home office setup to blend in with the rest of your decor. In his Home Office Gear guide, WIRED reviews editor Julian Chokkattu recommends it, stating it's ideally suited for a desk or table to make room for a separate keyboard and mouse, but it can also be used on a couch.
A stainless-steel barrier prevents your laptop from sliding off, and the stand's feet are composed of cork to prevent movement. The foundation is made of American black walnut and can support up to 200 pounds.
11. Readydesk Desk Riser
Readydesk, a wooden workstation elevator with two adjustable-height shelves, is what you get if you take StandStand and transform it into a more permanent stand-up desk solution.
Furthermore, Readydesk offers a work area large enough to accommodate two 27-inch monitors, an adjustable height to accommodate most people between five feet and six feet three inches and built-in wire management.
If you need more area or need to raise your laptop a few inches, you can also buy an additional desktop riser.
12. Varidesk Pro Plus Desk Riser
One of our top selections for the best desk riser for standing is Varidesk Pro Plus, which is among the most convincing desk conversion kits available today. This adjustable computer stand has great desk riser quality and standing height stability, ensuring a smooth and wobbling-free experience for its users.
The two-tiered adjustable standing desk converter adjusts your displays, keyboard, and mouse all at the same time, making it one of the top standing desk converter solutions for your workspace.
Varidesk Pro Plus arrives fully assembled and ready to use. Place your desktop or laptop on the top shelf of the black desk riser, your keyboard and mouse on the lower shelf, then elevate the desk to one of the preset height settings.
There are three models of the Varidesk Pro Plus adjustable standing desk converter: 30, 36, and 48. The 30 is designed for a single monitor arrangement, whilst the 36 is designed for dual monitors. Lastly, the 48 is designed for users up to 6 feet 1 inch tall and has a dual monitor workspace, as well as attachments on the top level and a keyboard, mouse, and tablet on the lower shelf.
13. StandStand Desk Riser
Most desk risers for standing are semipermanent and are designed to simply raise the height of your current desk workspace.
Place it on top of your existing desk, plug in the monitor or laptop, and connect the keyboard and mouse, then adjust the riser to the desired height for your workspace.
StandStand is an altogether new kind of stand desk converter. It was designed from the start to be a really portable, high-quality standing desk converter. This stand-up desk converter is designed to be easily erected and disassembled in a matter of seconds, and users can easily pack it away in a backpack.
Another advantage is that the desktop converter is both strong and light. It's straightforward to use. One of the most cost-effective workstation conversions is this standing desk converter.
14. Vaydeer Desk Riser Stand with Wireless Charging
If you have some extra cash to spend on an adjustable computer stand, Vaydeer's option comes with several unique features in addition to lifting your monitor. You can charge your phone wirelessly on top of the monitor stand, and four USB 3.0 ports are conveniently located on top of your desk.
The charging pad will work with any phone that supports wireless charging, but if you have a MagSafe case or anything else in the way of the wireless charging point, you might have to remove it first.
Vaydeer's desktop riser, in addition to supporting wireless charging and USB connections, is also extremely strong, holding up to 66 pounds.
15. Dual Monitor Stand by Office Oasis
This long desktop riser stand from Office Oasis is a great alternative if you have two monitors. It can carry up to 100 pounds, so holding dual monitors or even one monitor with a printer or other accessories is no problem.
Essentially, it has a robust bamboo top and stainless-steel legs, which will help it last for a long time. Also, the monitors are secured with non-slip rubber feet.
The storage area behind this desktop riser is quite useful. Underneath the desk, you can easily fit a full-size keyboard, a controller, and possibly some more storage bins. You'll have about 38 inches of storage space.
Conclusion
We hope that this review has helped you choose the best desk riser for standing and sitting. Overall, we believe that the Mount-It desk risers and converters are the best ones on the market!
Hey, you have special pricing through your company.
Get exclusive rewards
for your first Autonomous blog subscription.
WRITTEN BYAutonomous
We build office products to help you work smarter.
Coming at You Live from Autonomous' Social Media!