Smart Products
15 Best Office Chair With Back Support with Top Choices for 2023

Autonomous
|
Mar 4, 2021
4,579 Views
Comfort is the first thing you should take care of when deciding what to purchase for your office. It can directly improve your work by making you feel better while working or make it worse by making you feel uncomfortable.
To make sure your back pain doesn't jeopardize your work, you need to buy the best chair for you. Of course, you should take into account aesthetics, comfort, and ergonomics. But, with so many chairs in the market, how can you decide which one to use?
That is a question that tons of office workers have asked themselves, spending a lot of their time looking for the answer. We care about your time and needs, so we give you this guide of the 15 best office chairs adjustable with back support. Everything is updated to 2022, so you can have a productive year with the best office for back pain. Click here to read our list from 2022.
What to Look for in an Office Chair for Back Pain?
The variations that an office chair can have are numerous. That is what makes it so difficult for people to find the right chair for them. It's important to know what to look for and what to avoid, so you don't end up buying the first thing that pops up in a Google search. So, here are some criteria that you should take into consideration when deciding which chair to purchase:
Lumbar Support
The best office chair for back pain must have lumbar support to work as it should. Ergonomic chairs with lumbar support not only help you ease your back pain but also prevents the pain from ever happening.
Range of Adjustment
All our bodies and problems are different, so we must adjust our chairs to our specific needs. Since ergonomics distributors make chairs to address general situations, it can be unpleasant if we can't modify them regarding our necessities. That's why you need a good office chair with adjustable back support, which lets you adjust chair height, arms, and other stuff like back angle or its lumbar support.
Seat Depth and Back Support
When sitting, you should be able to support your back in the back support of the chair. That's the reason why people look for an ergonomic office chair with lumbar support. A chair without back support can be harmful to your body and posture, creating problems you didn't have before.
What Health Benefits Can an Office Chair With Back Support Bring You?
The perks of using an ergonomic office chair with lumbar support include solving problems and bringing health benefits. For some, changing their ordinary office chairs to this type of chair has represented a huge and positive change in their lives, making them more active, productive, and healthy. Here is a list of the health benefits that office chairs adjustable with back support bring to the table:
Focus and Energy Improvement
As said before, an uncomfortable work environment can highly damage your performance and health. Your mind connects working with feeling physical pain, influencing you to feel bad just with the thought of going to work. If you feel comfortable and safe instead, your body acknowledges that your office is a happy and productive place, so it makes sure to be calm and focused.
Posture Support
Traditional chairs strain your back like nothing else does, being the cause of many back and neck problems. A good office chair with adjustable back support allows you to improve your general sitting posture and not only the one you are in when working. That way, you don't get the habit of being in a bad posture, resulting in you looking younger, fresher, and taller.
Improved Blood Circulation
The best office chair with back support is the one that improves your blood flow, which prevents significant mobility problems in the future. By allowing you to sit at a 90-degree angle, these chairs improve your legs' blood circulation. That makes sure your legs don't go numb and relieves the pressure on your hips.
Why Should You Buy an Office Chair With Back Support?
Possibilities are endless when talking about chairs. You have a computer chair with back support, one with neck support, gaming chairs, etc. But when talking about office chairs, the ones with back support are the best for the job. To help you with your decision-making, here is a little overview of the pros and cons of buying a chair with back support:
Pros and Cons of Office Chair With Back Support
They boost productivity and other health problems.
They are perfect for long-term working schedules.
They allow you to adjust it according to your needs.
Since they have more functions, they might be more expensive than traditional chairs.
Which Are The 15 Best Office Chairs With Back Support?
Now that you know the benefits, cons, and things you should look at in office chairs adjustable with back support, it's time to let you know which are the best ergonomic office chairs with back support. We assure you that each of these chairs has a unique value that makes them fully functional and ready for you to work on them.
1. Autonomous ErgoChair Pro
Autonomous is a recognized company for its outstanding designs to improve and assure the comfort in its customers. The ErgoChair Pro is one of the best products that Autonomous has offered, and it earned that title by itself. Designed to provide and enhance back support, it prevents back pain and corrects your posture.
This chair is one of the best ergonomic office chairs with lumbar support, allowing you to do ergonomic chair adjustment how much lumbar support you want to receive.
2. Autonomous ErgoChair Plus
If you are looking for an office chair with back support that treats each part of your back, the ErgoChair Plus offers you full back support in your long-lasting work hours. Naturally, it has full adjustability, which allows you to find your sweet spot in it.
Autonomous uses TPE for this chair, which results in a creative fishbone design that optimizes your back health and supports it. TPE products are known for being very resistant, and the ErgoChair Plus is not the exception.
3. Autonomous ErgoChair Recline
The ErgoChair Recline offers you comfort and satisfaction for an affordable and reasonable price. Its low price doesn't mean a decrease in quality but offers simplicity and all the necessary functions of a chair.
Autonomous offers you a decent computer chair with back support. It is also one of the best ergonomic chairs in Canada for 2022. This one doesn't need complicated controls and lots of adjusting but lets you do it intuitively with its simple adjustment management and minimalist design.
4. Autonomous AvoChair
For the ones that care about protecting the environment, the AvoChair is the best eco-friendly office chair.  Its looks don't fall back, and neither does its adjustability. Everything for a prince under $250!
Spinal support is one of this chair's best assets, being great due to its airy elastomeric mesh back. This product eliminates any sign of a hard edge and allows you to find a comfortable reclining position. That is all because its base is made of diecast aluminum alloy, making it a top-tier ergonomic chair.
5.Herman Miller Aeron Chair
The Aeron Chair is a fully adjustable ergonomic office chair with lumbar support developed by Herman Miller. This chair is available in three different sizes and offers excellent lumbar support that works perfectly with its other posture improvement features.
Its seat is exceptionally comfortable because of its breathable 8Z pellicle suspension seat optimal for the chair's back support. This chair provides excellent ventilation, making it a top choice when talking about working in high-temperature places.
6. Modway Articulate Ergonomic Mesh Office Chair
If any office chair with adjustable back support also offered great mobility, that chair would be the Ergonomic Mesh Office desk Chair by Modway Articulate. With five hooded dual-caster wheels, this chair allows you to quickly move wherever you want in your office without having to stand up. But not only that, but it also provides a plush fabric cushion seat that makes your work day-to-day easier.
Regardless of your height and weight, it offers full adjustability of back height and seat depth, so you don't have to worry about ordering the wrong size or looking for a chair that works right for your specific body characteristics.
7. Steelcase Series 1
If you are not so invested and experienced in buying a detailed ergonomic office chair with lumbar support and want a functional office chair with back support, the Steelcase Series 1 may be an excellent fit for you. This chair is attractive for people looking for chairs that are not outrageously expensive while offering the benefits of a good ergonomic chair.
Although it's a not-so-expensive choice, the Steelcase Series 1 doesn't sacrifice the primary functions that an ergonomic chair should have. That means that it offers adequate protection for your back while being affordable.
8. Tempur-Pedic TP9000 Mesh Chair with Lumbar Support
This chair, presented in a traditional look, is great for aesthetics since it can blend with almost everything you have in your room without looking off. But don't be deceived by its traditional design because this computer chair with back support offers you great comfort and the possibility of making adjustments to the armrests and seat height.
The memory foam added to this chair makes it more comfortable than other competitors and is perfect for long periods of sitting. Its hybrid design that mixes mesh with fabric upholstery on the seats makes it a fascinating chair that maximizes comfort and boosts breathability on the back.
9. Aircentric Ergonomic Office Air Chair
The Aircentric Ergonomic Office Air Chair is an excellent option if you are looking for a chair out of the United States. That's because, like others on this list, it has free shipping in Canada! This mesh chair has a particular advantage, which is customizing and modifying it before you purchase it. That way, you can receive a chair you know you are going to like.
Colors are not a problem with this chair, having a great variety of them for you to choose. Without losing its ergonomic functions, it has adjustable lumbar support and an anti-bacterial and anti-microbial vinyl-made function.
10. Ikea Markus High Back Ergonomic Office Chair
This chair developed by Ikea tries to be a great addition to your office aesthetic while being an office chair with adjustable back support that addresses your back needs, and it does the job perfectly! This product offers a great range of adjustability regarding your height and is also perfect for your back since it perfectly fits your natural back curves.
11. Gabrylly Ergonomic Mesh Office Chair
This chair is another example of a great range of adjustments since it lets you adjust its headrest, armrest, lumbar support, and seat height. The Gabrylly Ergonomic Mesh Office Chair gives a wide range of motion regarding how much you can incline in your chair, which lets you stretch after working for a long time.
12. Humanscale Freedom Task Chair with Headrest
Humanscale developed a chair able to adapt completely to its users, allowing them to change to any posture they want to just by adjusting the chair. This computer chair with back support is so comfortable because of its ability to self-lock itself when reclining. This system uses your body weight when reclining to adjust the tension and perfectly support your back while doing it.
13. Ergohuman LE9ERG Office Chair
The Ergohuman LE9ERG Office Chair is an average office chair with back support and an excellent purchase for people who suffer from back problems because of leaning more forward than they should. This ergonomic office chair with lumbar support is one of the best in the market because its lower back support stays with you even if you go a little forward, which makes your back to be supported more time.
14. Herman Miller Cosm
The Cosm Chair developed by Herman Miller is one of the best office chairs for back pain when talking about the quality of the chair's reclining functions. When sitting in the chair, people describe the feeling as unique because of its comfort, and its mesh is a supportive asset that boosts the chair's best qualities.
15. Haworth Zody Office Chair with Back Support
Getting to the final chair of this list, we have the Haworth Zody Office Chair. This chair is not famous for its looks, which are not the primary look of the designers. However, it focuses on comfort and simplicity, offering great back support with a chair that fits the spine's natural curvature well.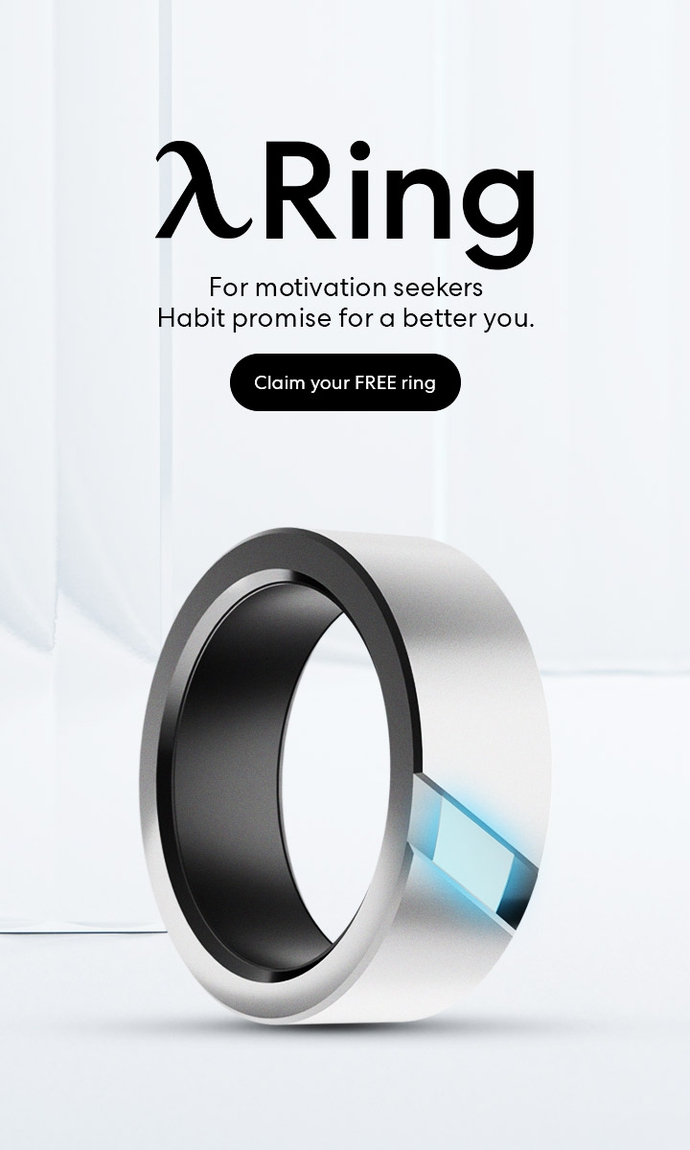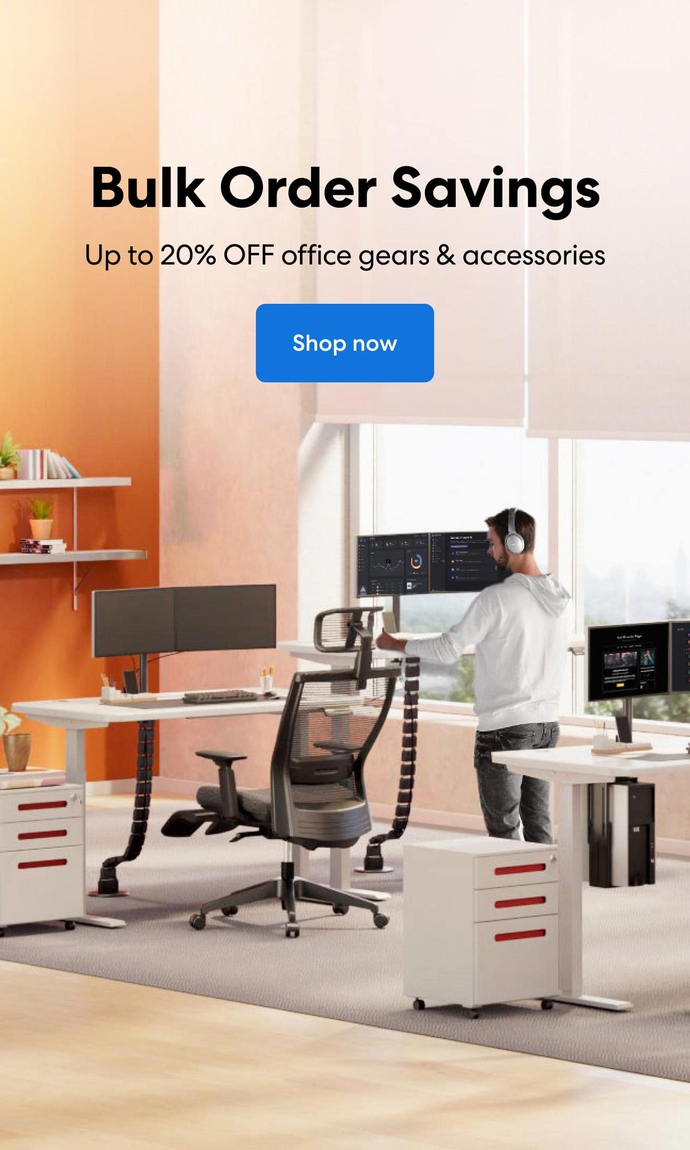 Subcribe newsletter and get $100 OFF.
Receive product updates, special offers, ergo tips, and inspiration form our team.