Smart Products
15 Prefab Backyard Offices to Separate Work from Home

Autonomous
|
Dec 25, 2021
2,044 Views
With many people working from home, the line between work and home life can become blurred, causing many workers to lose focus, and become less productive. This is why having a quiet, designated space away from the distractions of everyday life is so important. 
Prefab backyard offices provide the perfect getaway for those looking to improve their focus, lower stress levels, and achieve their goals. If you hope to separate work from home by installing a prefab backyard office, here are 15 prefab offices to consider. 
Why Prefab Structures Trump Traditional Construction
Prefab, or prefabricated, units are built in part in a factory, and it is put together to form a final product on-site. Suppose you are wondering whether to go for a prefab home office or a traditional building. In that case, here are some of the benefits of prefab structures that you need to know. 
1. Prefab Buildings Are More Cost-effective
You may not have realized this, but prefab buildings are cheaper to install than traditional buildings. Because traditional construction involves building skills and expertise, you need an architect and contractors to create your outdoor office. 
On the other hand, prefab backyard office buildings do not require much labor, and because components are made in bulk in factories, they are more cost-effective. In addition, prefab manufacturers often obtain their materials in bulk from suppliers at discounted prices, which lowers overall costs. 
2. Easy Assembly
Because each component of a prefab structure is manufactured in a factory, your new prefab office shed can be put together quickly and easily. Some prefab buildings are transported as whole units by cranes, so you can have your backyard home office up and running in no time. 
3. They Are Sustainable and Eco-friendly
Prefab backyard office construction saves a lot of energy. Because this new form of construction occurs in a factory rather than on the construction site, it prevents a lot of resources from being wasted. As a result, surplus materials from the construction site can be recycled and reused rather than being discarded or transported to a waste landfill. 
4. High Build Quality
Because these components are made in a regulated industrial setting, there is a level of quality that must be met. Quality checks are performed on each unit to guarantee that the components are of consistent quality. 
5. Faster Construction
Prefab building allows for several buildings to be constructed simultaneously in multiple places without being disrupted by variables such as inclement weather, labor delays, on-site problems, and so on. This is because numerous elements of the structure can be made at the same time. 
Additionally, because parts have been pre-made, this means that you can have your prefab office shed erected, usually in a week or less. In contrast, traditional construction can take several months to complete. 
Why It Is Essential to Separate Work from Home
Establishing a clear line between your work and home life can help you keep your personal life intact. You may also discover that by clearly defining the boundaries of your workday, you can become more productive, ticking off the items on your to-do list one after the other, and reach your goals much faster. 
By separating your work and home life, you can give enough attention to both sides. When you create a clear distinction, you increase your productivity, lower your stress levels, and improve your health and well-being. There is no better way for remote workers to create this distinction than setting up a work pod in your garden. 
15 Prefab Backyard Offices to Choose for Your Backyard
Finding a reputable prefab company to create your dream office isn't easy. This is why we have put together a list of 15 prefab offices to help you balance your work and home life. 
1. Autonomous WorkPod
Thanks to its prefabricated components, this innovative modern office work pod comes together in less than 24 hours. It is a plug-and-play soundproof office pod that can help to eliminate the distractions of background noise, allowing you to approach your workday with greater focus and drive. 
The Autonomous WorkPod is entirely weatherproof, and its elevated design means that it keeps insects, water, mold, and heat out, so you can enjoy the comfort of a hassle-free home office. 
This prefab backyard pod has been designed to be stylish and modern, adding an attractive touch to your outdoor area. The ceiling-to-floor windows give you the stress-relieving benefits of a natural view or the opportunity to keep an eye on the kids as they play outside, without the noise distraction. 
Every piece of timber, every connection, and every seal is meticulously regulated and tested to ensure that the prefabricated structure of the Autonomous WorkPod meets or exceeds manufacturing specifications. Traditional structures erected on-site do not allow for this. 
2. Bauhaus Prefab Unit
The Bauhaus prefab office pod is ideal for those looking for a beautiful, modern, contemporary office by day that transforms into a smart and useful bedroom by evening, thanks to a built-in Murphy bed. 
Its structure is made from a recycled shipping container and features enormous foldable panels. This is the ultimate prefab office for those looking for a home away from home, but with an extremely high price tag, it isn't for everyone. 
3. Plus Hus Modern Backyard Structure
Plus Hus is a Californian brand that produces prefab units built with mnmMOD panels, which are strong, durable, and energy-efficient. When you choose this prefab unit instead of a traditional building, you choose an eco-friendlier build. It comes in three different designs, with a variety of different finishing materials to pick. 
These units of the prefab backyard office also boast a sleek, minimalistic style. Additionally, Plus Hus delivers and assembles the prefabricated office, so you won't have to worry about heavy-duty cranes transporting a large preconstructed building. 
4. Yardadu Turnkey Backyard Offices
The Yardadu Turnkey collection of prefab backyard offices is another attractive option that can help you easily separate your work and home life. Its Zen Office One, Focus Office, and Productivity Office are three different variations that range in size from smallest to largest. 
All Yardadu pods arrive at the construction site pre-assembled. The larger pods include additional living space that can be used for recreational activities during breaks or as a meeting venue when meeting with clients. However, these pods are pretty expensive, but the manufacturer does allow for payment plans that let you pay it off in monthly installments. 
5. Modern Sheds from Sheds Unlimited
If you're looking for a prefabricated office that looks like a modern shed, Sheds Unlimited has many options for you to choose from. The company specializes in creating custom outdoor sheds for a wide range of applications, so you can have yours designed to suit your needs. 
These modern structures use LP Smart Siding, which comes with a 50-year warranty. Some of the custom add-ons include exotic wooden surfaces and rain-screen cladding. 
6. LivPod's LivSimply Outdoor Pod
LivPod is one of the only prefab backyard office manufacturers that ships its units as a whole structure by a huge crane. This eliminates the requirement for contractors to install your new office because you don't have to assemble the unit on-site. 
One of the biggest benefits of a LivPod prefab workstation is that it is completely customizable, so you can design it to be as functional as you like. The minimalist design of this 164-foot outdoor prefab office pod includes clean white surfaces, cupboards for extra storage, and a wide glass sliding door that leads onto a tiny wooden deck. 
7. Modern Kwik Room by Kanga Room Systems
The Modern Kwik Room is the ideal prefab office for those who want a little more seclusion and makes for a cute, but functional addition to any outdoor space. 
Unlike most modern prefab offices, which have large glass doors or panels, this modest backyard prefab office provides a little more solitude. Unfortunately, this item may only be shipped to Texas residents. 
8. Micro Unit from Drop Structures
Let's say you're looking for something a little less expensive. The Drop Structures Micro Unit prefab backyard office can be the right fit for you in that case. It has a metal outer shell and a Baltic Birch cabin with vinyl flooring. 
While it may be a more economical alternative, it is also more lightweight. The metal exterior may not provide as many weatherproof benefits as some of the other prefabricated offices on this list. It also does not come with many features that you get with other prefab office buildings. 
9. StudioShed's Signature Series
Studio Shed's Signature Series prefabricated backyard offices come in a variety of sizes and may be adjusted using a handy three-dimensional configurator to match the precise area you want. 
There are hundreds of door and window configurations to choose from to help you get plentiful natural lighting specific to your location. Components are prefabricated at StudioShed's Colorado factory using eco-friendly materials and transported straight to your home. Installation takes approximately one week. 
10. Kithaus K3 Series
These prefab office sheds are 81 to 169 square feet in size and are made up of structural insulation panels, or SIP panels. Kithaus is one of the few prefab manufacturers with a low carbon footprint, thanks to a variety of energy-saving technologies. 
One of the benefits of purchasing one of these units is that they can also be modified to include kitchens and bathrooms. Alternatively, you can make this the ultimate meeting venue by adding a small kitchenette to prepare drinks for clients or turning it into the ultimate studio. 
11. Essential Eichler Shed by Backyard Eichler
Add custom features to your Essential Eichler prefab backyard office, like skylights, French doors, pine ceilings, and a pop-out nook. You can even have custom flooring installed, and the shed painted to match the rest of your yard. 
These prefab office pods are designed to be modern, letting in loads of natural lighting to keep your workspace well-lit throughout the day. 
12. YardPods
If you live in and around San Francisco, you can have YardPods prefab home office design and deliver your dream prefab backyard pod. Its sheds are designed to meet home standards and not shed standards, so you can rest assured that you are getting high-quality prefabs when you choose this company. 
YardPods also offers its design services, helping you to build your dream pod with several architectural designs to choose from. 
13. Tuff Shed Premier Pro Studio
Tuff Shed is a well-known manufacturer of prefabricated office sheds. Its sheds are easy to assemble on-site, and you can get a base Premier Pro Studio model from just $6,407, giving it the title of the most inexpensive prefab structures on this list. 
14. Mini Office Turnkey Backyard Studios
Mini Office offers users the chance to create their own custom outdoor offices with its new online configurator. There are several design features that the company lets you choose from. 
However, it is important to note that Mini Office prefab backyard offices focus on producing just that – mini offices, so if you're hunting for a manufacturer to build you a sizable studio-style prefab office, you may need to look elsewhere. 
15. Modern Studio Luxe by Kanga Room Systems
If a large prefab home office is what you're going for, then the Modern Studio Luxe from Kanga Room Systems is the ideal solution. These studio prefab backyard pods offer more than 200 square feet of space for you to use for your business operations. 
Schedule an Autonomous Pod Tour Today!
Before investing in an Autonomous Pod, you can experience this innovative, futuristic prefab backyard office for yourself. Contact Autonomous to book an Autonomous Pod tour today! 
If you need more information about Autonomous Pods, you may schedule a call with one of our representatives or use our live chat function to obtain answers. Visit the Autonomous website to find out more about the home office pod sale, so that you can save on this incredible product. 
Final Thoughts
There are numerous benefits to separating your work life from your home life, including lower stress levels, greater productivity, and improved overall health and well-being. If you are looking for a functional, modern prefab structure, you are sure to find the perfect work pod on this list.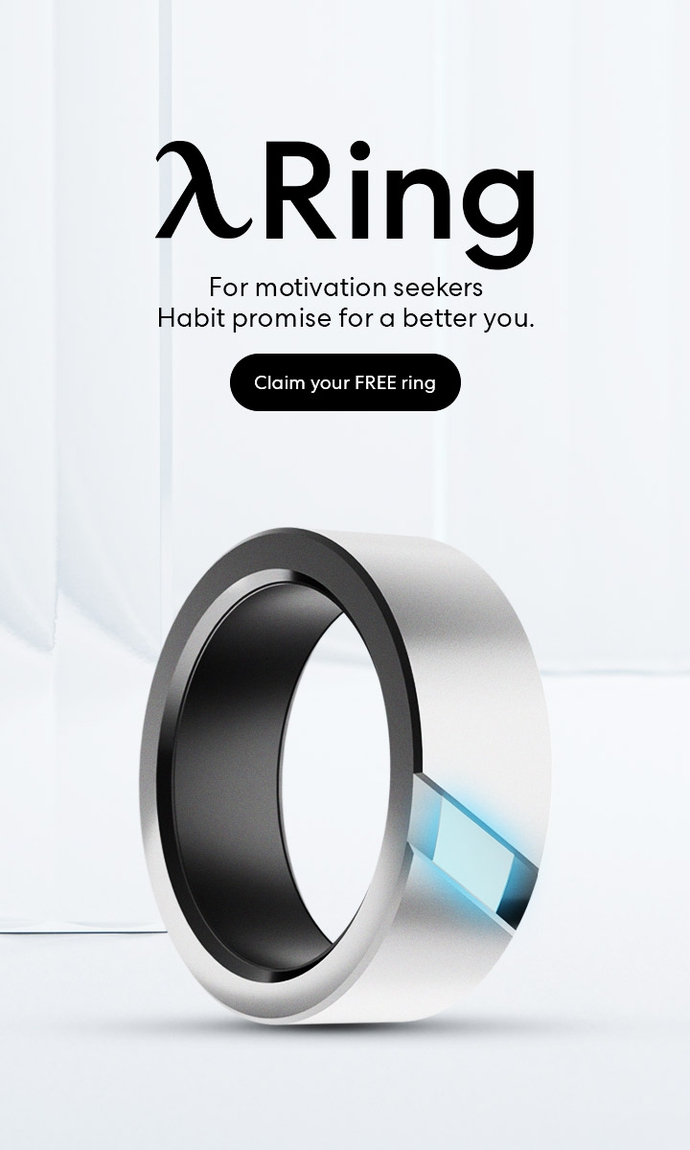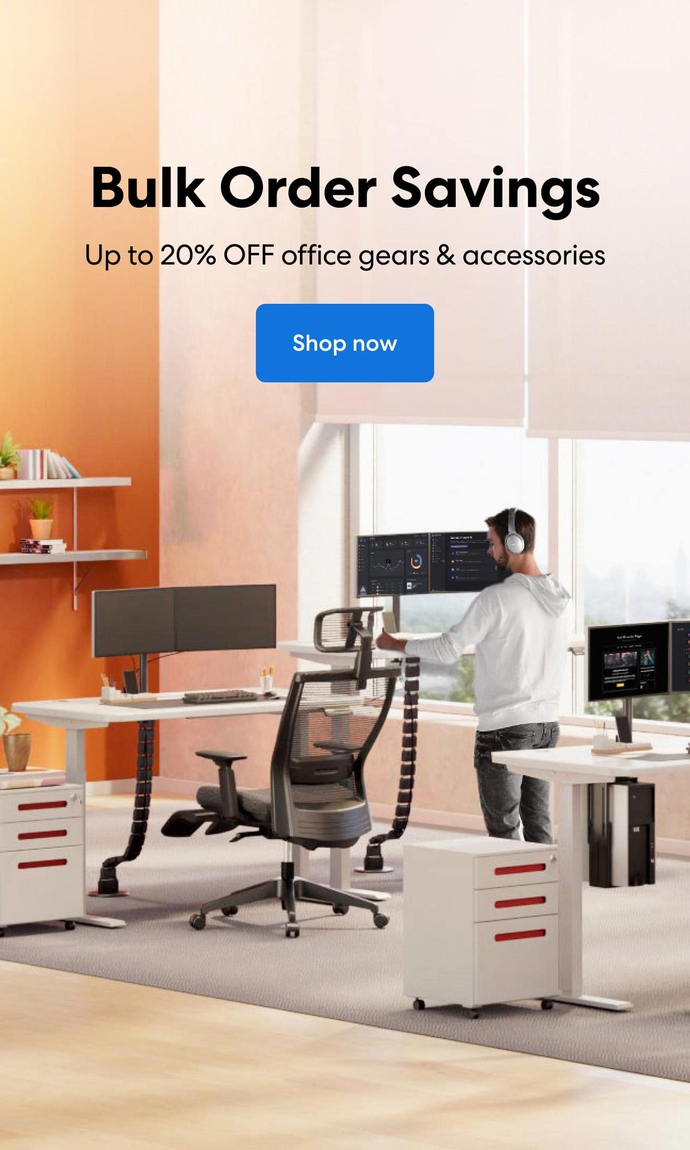 Subcribe newsletter and get $100 OFF.
Receive product updates, special offers, ergo tips, and inspiration form our team.