Smart Products
20 Best Standing Gaming Desks for Maximized Gaming Experience

Autonomous
|
Jul 9, 2021
1,950 Views
Standing desks are the best alternative to traditional desks. With a regular office desk, you may end up sitting for long periods, impacting your posture and causing back and neck pain. It can also slow down your metabolism and increase health risks.
A standing desk can solve these issues and improve your focus on your task or game at hand. Although people often overlook this piece of furniture, it serves as an excellent foundation for your gaming setup. After all, there's only so much that an ergonomic gaming chair can do.
These desks usually have more than enough space for your case, monitors, and gaming desk accessories. Apart from that, some even feature extra utilities such as headphone hooks, cable trays, and cup holders. In this article, you can find the 20 best standing gaming desk options that provide you with a maximized gaming experience.
Things to Consider When Getting an Adjustable Gaming Desk
There are some critical criteria you have to consider when getting a desk for your gaming setup. For starters, any standing desk for gamers must have a relatively high lift capacity. Some people have plenty of equipment that a budget desk may not be able to hold appropriately.
Stability is also essential – you need it to ensure you get accurate mouse and keyboard inputs. With an unstable desk, your monitor may shake during quick plays unless you're using a wall-mounted monitor arm. 
Most high-end setups usually have a full tower case, multiple monitors, and several peripherals. In these cases, it's critical to get an option that has good cable management options. 
Having programmable sit-stand settings is also helpful. It makes transitioning between positions fast and easy and ensures you're in an adequate posture the moment you stand. Lastly, some gamers might place more importance than usual on aesthetics and prefer a desk that matches their style.
Best Standing Desks for Gamers
1. Autonomous SmartDesk Core
The SmartDesk Core is an excellent ergonomic gaming desk. It features a 70.5" length and 30" width tabletop that provides you with all the space required to accommodate your battlestation while keeping things tidy. This way, you can enjoy every session with maximum comfort. 
This adjustable gaming desk lets you change positions with the push of a button thanks to its programmable settings, allowing you to improve your energy and focus quickly between rounds. Its industrial-grade frame and advanced motor system can comfortably lift 300lbs, which is more than enough for even a full-built setup. It can even withstand the occasional pounding. Still, the best part may be that it doesn't break your bank.
2. Autonomous SmartDesk Corner
The SmartDesk Corner has twice the available space compared to the Core model and tremendous lifting capacity. If you've got a significant kit to set up and you feel that a traditional sit-stand gaming desk isn't enough, this L-shaped gaming desk might be ideal for you. 
Its large section features a 77" length and 29" width tabletop, while the smaller segment is 29" and 35". The materia of this standing gaming deskl is a warp-proof MDF wood that can last you a considerable amount of time even with significant use. It uses three motors to make up for the heavier load. Thanks to that, it can lift 440lbs with ease. Moreover, it has a configurable keypad that allows you to set up four positions to change positions on the fly.
3. UPLIFT V2 Standing Desk
The UPLIFT V2 desk isn't explicitly made for gaming, but it serves as a remarkable standing desk for gamers nonetheless. It has two available models with a vertical travel range of 25.5" featuring a 72" length and 21" width range. It also has a considerably high lifting capacity of 355lbs that doesn't make more than 50dB during operation. If you get this desk, you can expect an exceptionally stable adjustable gaming desk, regardless of the model you choose. 
4. EUREKA ERGONOMIC Adjustable Gaming Desk
The EUREKA ERGONOMIC has an extensive tabletop surface that's 65" long, providing plenty of space for your monitor, case, and peripherals. It has superb quality of life features such as four USB ports, two headset hooks, and even a cup holder. 
Additionally, this standing gaming desk has a carbon fiber tabletop design that offers splendid mouse tracking, which is ideal for many fast-paced games. You can adjust the desk's height between 30" and 48" with the help of four customizable settings. It even has RGB lighting. Overall, it offers tremendous all-around performance, making it an excellent standing desk for gamers. 
5. EUREKA ERGONOMIC L Shaped Gaming Desk
The EUREKA ERGONOMIC L-shaped desk offers similar characteristics to the regular 65" counterpart, except for having slightly more stability and load-bearing capacity. The heavy-duty base can withstand 176lbs, and the 60" splicing panel has numerous integrated cable management options. This option also boasts a carbon fiber textured surface, so it's ideal for mouse movement. 
6. ApexDesk Elite
The ApexDesk Elite is a splendid value option for a standing gaming desk. It has a lift capacity of 235lbs and a vast 71" length surface. This desk includes a full-size wire management tray that's large enough to hide every cable that comes with the desk and more. It also has enough space for a large power strip. Overall, it's a terrific choice for gamers who need space and stability. 
7. Flexispot EC1 Electric Height Adjustable Gaming Desk
This standing desk for gamers has many available accessories, including monitor arms, vibration plates, desk mats, cable spines, and even file cabinets. It can withstand 154lbs and has a height adjustment range of 20". The lift capacity fits the relatively small size of the surface, making the desk an ideal choice for those who don't own multiple monitors or a fully equipped case. Still, it's pretty stable and has an optional configurable keypad. 
8. NewHeights Elegante XT
If there's one thing in which the Elegante XT excels, it's stability. This desk has one of the largest ranges of adjustability out of every sit-stand gaming desk, and it uses first-rate materials in its build. 
The desk has an extensive height range that goes from 24" to 51". It also comes with a programmable four-button switch featuring a one-touch memory that's adjustable via Bluetooth or manually. This standing gaming desk has a weight capacity of 300lbs for its standard two-leg frame and 450 for the L-shaped one. It doesn't have the largest surface, but it's a superb adjustable gaming desk option for those without the most extensive setups. 
9. Humanscale eFloat GO
The latest sit stand desk from Humanscale offers an ideal solution for offices and commercial interiors. It stands to reason that it's also a superb standing desk for gamers. The desk comes with innovative anti-collision tech, whisper-quiet motors, and a programmable hand switch, allowing you to change positions throughout the day without disrupting your matches. 
10.  Fully Jarvis Adjustable Desk
The Fully Jarvis adjustable desk is a relatively affordable option that's stable, reliable, and has an incredible amount of designs available. Its high lift capacity of 350lbs makes it an excellent choice for gamers, and the vast array of tabletop options ensure it always matches your setup. This capable standing desk for gamers comes with a simple paddle or a programmable OLED handset with four settings to adjust its height.
11.  Herman Miller x Logitech G Motia Gaming Desk
This sit-stand gaming desk is perfect for most gaming setups. It has an anti-glare, smudge-proof tabletop ideal for mouse movement alongside an electric motor that can quietly and quickly lift 250lbs of equipment with a button switch. This matte surface is easy to clean and offers excellent cable management options. If you are looking for a standing gaming desk that minimizes distractions, the Motia is for you. 
12.  Evodesk Adjustable Gaming Desk
Evodesk has many desks available, including one specifically tailored to gamers. It has many sizes available, going from a small 48" desk to a monstrous 72". Apart from that, it has a unique finish called Evoguard. This texture offers a surface that feels akin to a high-quality mouse pad, making it excellent for gaming. 
The Evodesk standing gaming desk has an ergonomic design and the option to add an integrated sound system. Moreover, it has four programmable height settings. Overall, it's a well-built and stable desk that's great for every battlestation. 
13.  Thermaltake Level 20 RGB Battlestation Gaming Desk
If you're looking for a functionally superb option with RGB lighting, the Thermaltake Level 20 is for you and your RGB gaming desk setup. It has LEDs running across its edges with 20 customizable areas and comes with eight presets that you can match with other devices with the help of the proprietary iTAKE software. This sit-stand gaming desk can accommodate most devices with its considerable lift capacity of 330lbs and 63" length. The desk comes with the usual customizable four-preset keypad, cable management, and a unique Alexa function. 
14.  iMovR Lander Desk
The Lander by iMovR is a next-generation office standing desk that can very well serve as an excellent sit-stand gaming desk. It has an easily configurable LCD control panel that lets you adjust the height with double taps or a simple touch, thanks to its programmable settings. In addition, it has an integrated coach that can remind you to stand in the intervals you set. This desk has an extensive 26" height range and a lift capacity of 200lbs.
15.  iMovR Cascade Corner Standing Desk
The Cascade corner model offers unmatched ergonomics for gamers. Unlike most corner desks, this frame uses two legs over three, causing it to be a little more unstable than most other options but more accessible as well. It also somewhat limits its lifting capacity to 265lbs. 
However, that doesn't consider that the desk has a unique design. It has over 3,000 configurations thanks to its many available sizes and numerous colors. This corner standing gaming desk also comes with power management devices, a monitor arm, and an optional cable management kit. 
16.  Cougar Mars Gaming Desk
The Cougar offers a spacious 60" gaming surface that features a carbon fiber texture ideal for movement. It has enough space for your gaming monitors and peripherals, but its ergonomic shape might force you to place the case on the floor. 
Besides that, it possesses a high-strength steel frame capable of handling up to 330lbs with low adjustability. This adjustable gaming desk has dual-sided RGB effects compatible with multiple lighting software and some control stands that make it convenient to use USB and audio devices. 
17.  Steelcase Ology
 As a desk designed to support the well-being of its users, it works splendidly as an adjustable gaming desk. It can improve the physiology of its users with the help of valuable technologies. One of them, the Simple Touch controller, lets you switch between positions quickly without having to take your eyes off the screen. 
The Ology comes with an active motion feature that can remind you to stand or sit in intervals. Overall, its many optional features help you organize your setup, but the costs can add up quickly. Nonetheless, if you can afford it, the Ology is a superb ergonomic gaming desk. 
18.  Vari Electric Standing Desk
If you're looking for a high-quality, stable, and easy-to-assemble standing gaming desk, you can't go wrong with Vari. Its T-style legs considerably increase its stability, and the laminate finish makes it incredibly durable and easy to clean. The desk has a programmable memory with four options that let you adjust the desk quickly between 25" and 50". 
This desk can support 200lbs, which should be enough for most gaming setups except for some particular high-end ones. It has multiple frame colors and tabletop designs too. 
19.  RESPAWN 3010 Ergonomic Gaming Desk
This desk offers great functionality. It comes with two levels: a large 52.6" by 23.6" desktop tabletop and a second raised shelf that's 29" by 8.6". The ledge is helpful to set up a monitor at eye level, and the table's surface cutout lets you sit or stand closer to the monitor. You can adjust this desk between 28" and 44", and it comes with a cupholder, headphone rack, and raised speaker shelves. 
20.  SHW Electric Standing Desk
The SHW standing gaming desk is one of the best budget-friendly options for your gaming setup. It doesn't have any remarkable features, but it handles the basics rather well. This standing desk for gamers can hold 110lbs, and it has an 18" height adjustment range. It also has a digital keypad with four customizable presets that are somewhat hard to set up. Overall, it's a good affordable option that can support simple, light builds.
The Bottom Line
Although not every desk mentioned was explicitly a standing gaming desk, they had the characteristics to function perfectly as one. Whether they have a vast surface space or a robust lift capacity, most of them serve as the foundation of your gaming setup. All you need to do is consider how much gear you have and the features you're looking for when looking through this list.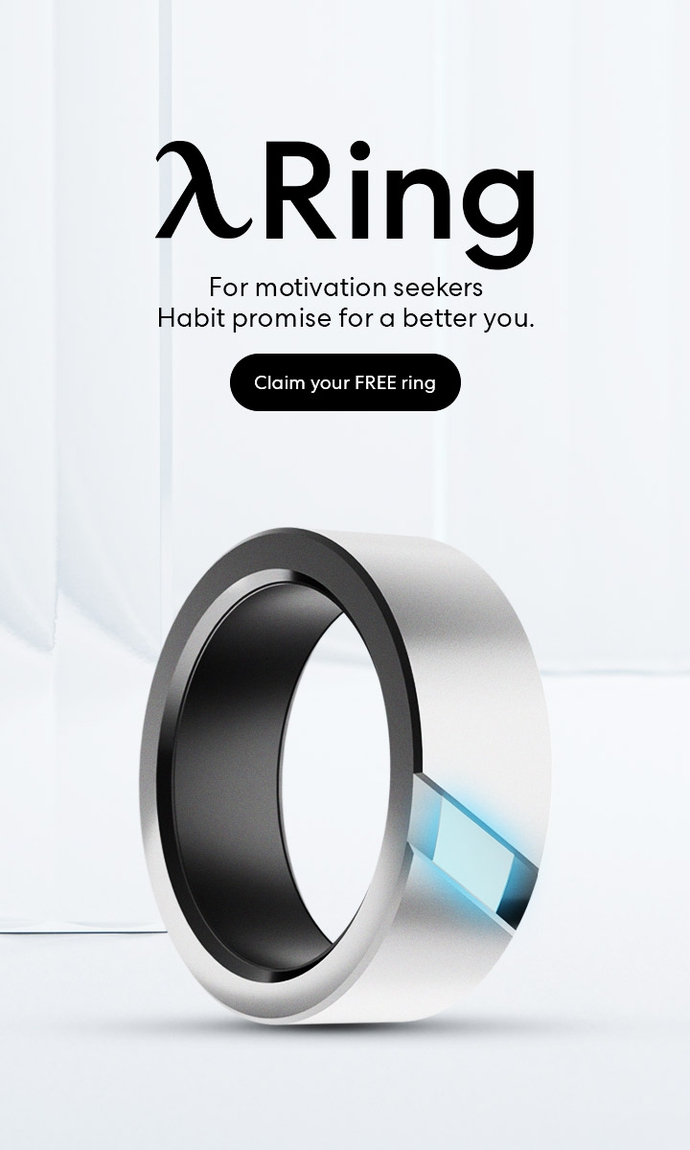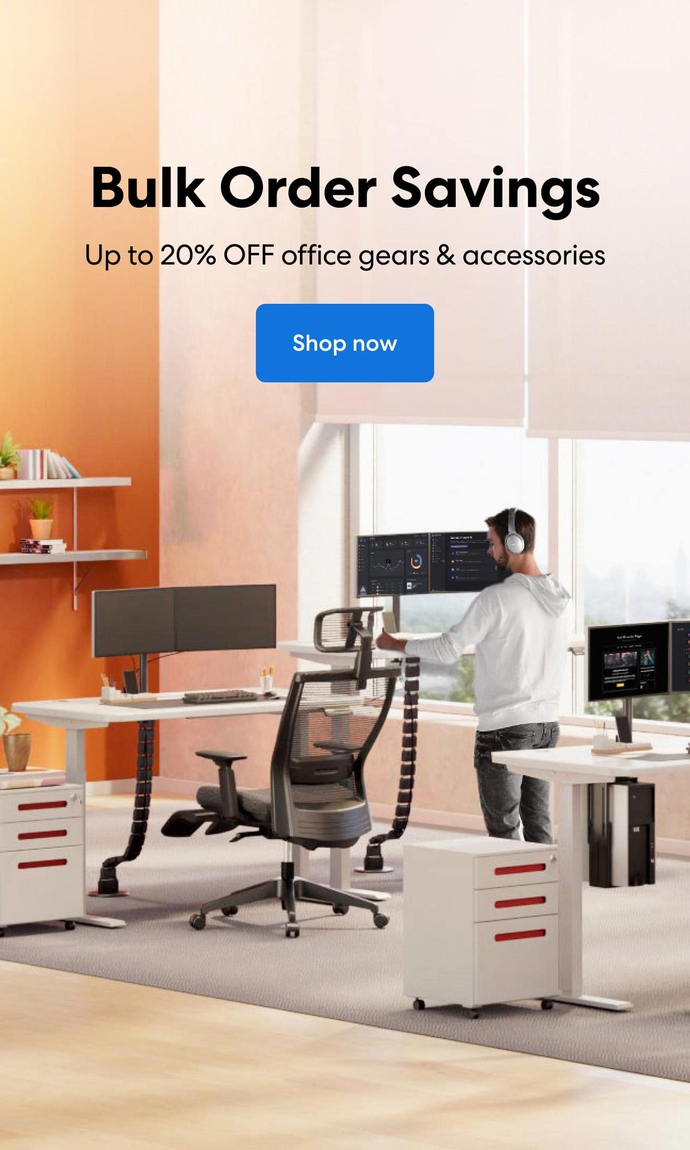 Subcribe newsletter and get $100 OFF.
Receive product updates, special offers, ergo tips, and inspiration form our team.