Workplace Inspiration
3 Desk Setup Ideas for DC Comic Book Fans
2,186 Views
Do you want to have the productivity, focus, and mental strength of a superhero? If so, you are going to be needing a super setup. DC comic fans are passionate about the DC universe and if there are ways to incorporate the worlds of work and comics you do not have to ask them twice. Continue reading to find out how to change your workstation in a superhero setup.
The Desk Set Up for a DC Comic Fan
As a DC Comics fan, you are going to be able to showcase your love for comic books through your room, office, and desk setup. Here are the basics you need to get started on your office and room set up for a DC Comics fan:
Standing desk

Ergonomics chair

Screen monitor

Mouse and keyboard

Desk accessories
DIY Standing Desk SetUp Ideas (Comic Edition)
Whether it is a room setup for a DC Comics fan, an office set up for a DC Comics fan, or a basic desk set up for a DC Comics fan, a workstation is the focal point of your workspace. Incorporating a sit-stand workstation or standing desk ensures productivity, focus, and even promotes a healthy lifestyle.
Have you ever thought about a DIY stand up desk with a DC Comics theme? There are a variety of DIY ideas around which you can center this theme around. Here are three standing desk ideas designed for a desk setup for a DC Comics fan.
1. The SmartDesk Core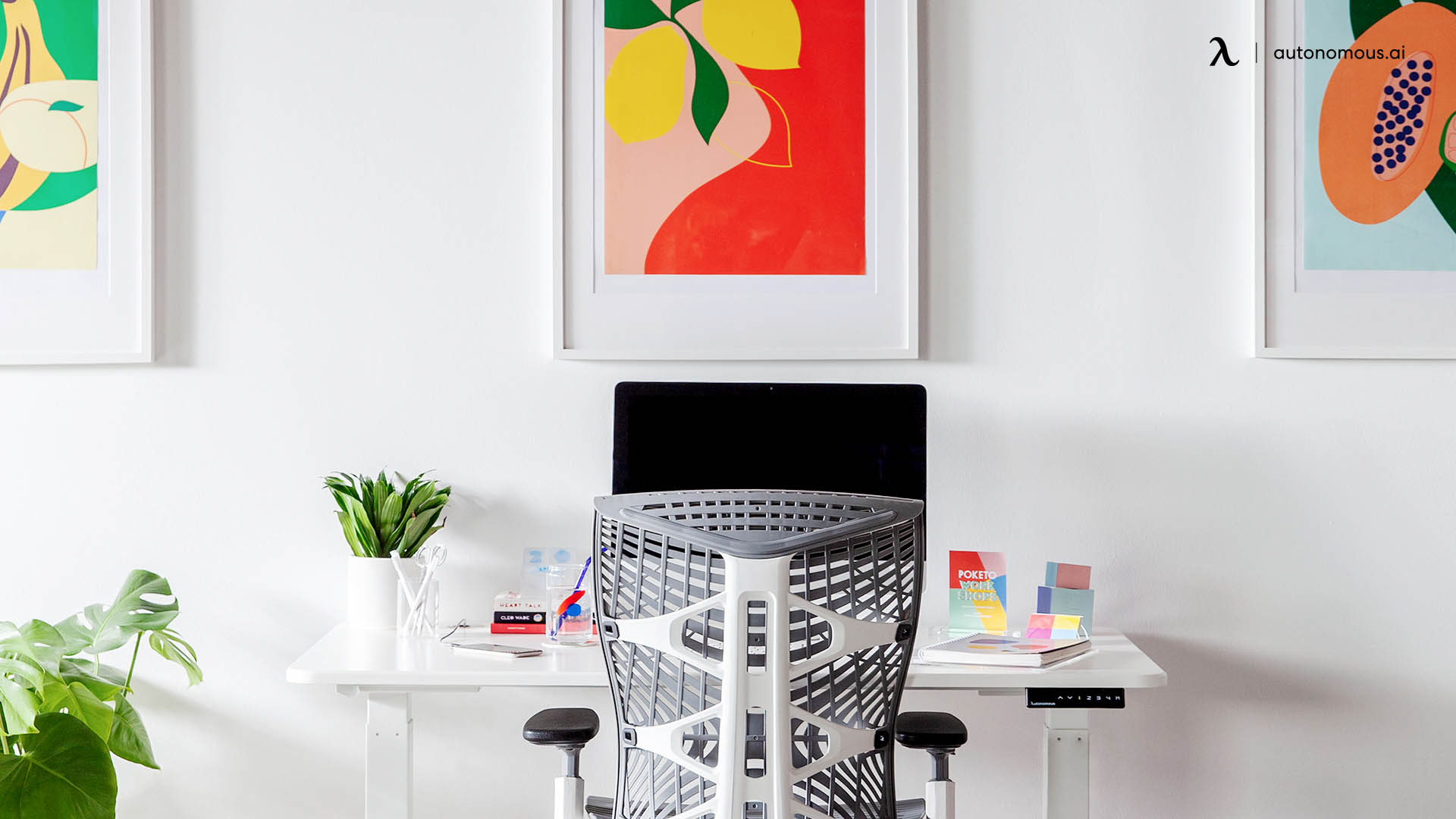 SmartDesk 2 - Home Office is an Autonomous standing desk that is created with a heavy-duty steel frame. This standing desk has a sturdy dual motor which allows you to adjust the height of your standing desk. This standing desk adjusts at the press of a button, making sure you are going to have optimal productivity and energy levels to match that of billionaire Bruce Wayne.
2. Bookcase Renovation 
If you have an old bookcase that you are no longer using you can now convert it into the perfect office setup for a DC Comics fan and room setup for a DC Comics fan. You can place the necessary items such as the screen monitor, keyboard and mouse, or other DC Comics accessories such as figurines and collectibles on one of the bookshelves and make that your workstation. What is great about the bookcase renovation diy standing desk wood idea is if you are a passionate comic book reader you can keep your DC Comics books on the other shelves that you are not using as your workstation. 
3. Steel pipe standing desk
It is a relatively easy to design DIY standing desk idea. This standing desk is a popular trend as it makes use of wood and steel pipes to make for a creative industrial look. You can buy pipes that have adjustment capabilities to adjust the height of your standing desk.
For the top, we recommend an attractive wooden surface made from pine, walnut, or oak. For the frame of the steel desk, we recommended an H-design to assist in balance and stability.
How can you add the DC Comics theme to your steel pipe standing desk? By incorporating the comic books in your setup. You can create a desk setup for a DC Comics fan by decoupaging old comic book pages directly onto the surface of your DIY desk.
The Pros and Cons of a Standing Desk Set Up
Standing Desk Set Up
Increased productivity.
Improved mental focus.
Increased excitement – building your workstation around something you love such as DC Comics promotes enthusiasm and has you looking forward to your work.
Health benefits from alternating between sitting and standing.
Allows for creativity, inspiration, and originality.
Spending a lot of time on the project.
Risk of not building the desk correctly.
Ergonomics Chair
You have the freedom to be creative with your ergonomics chair. Your workstation chair is part of your office desk décor for a DC Comics fan. When using an ergonomics chair, you are getting all the health benefits that come along with it. You can have some fun with the color choice of your chair. We recommend a color choice relative to the DC universe. An example of this would be drawing from DC comic book elements. Choose colors such as blue, yellow, white, and red for your office desk décor for a DC Comics fan as these colors are associated with the colors of Superman and are going to create a Superman-ish theme.
Screen Monitor
The screen monitor you decide to purchase is going to be significant in the office desk setup for a DC Comics fan. You can add a touch of the DC Comics world by adding a poster, comic strip, or images of your favorite superhero as the desktop background. This way you can be reminded about your passion throughout the day as you work.
It is important to note the setup of your screen monitor. You must ensure to place the screen directly in front of you at an arm's length distance. It must also be set up at eye level to avoid putting a strain on your neck.
Mouse and Keyboard
A mouse and keyboard are a necessity in your home workstation setup. You can add the theme of DC Comics by decoupaging the mouse and keyboard with old comic books. It is also important to note the ergonomics and positioning of the mouse and keyboard.
Desk Accessories
Desk accessories are where the creative and fun part of your desk setup comes in. You can decide what you want to do on your desk set up with the accessories you choose. You can decorate your desk setup with collectibles and figurines of your favorite superheroes, comic books stacked up on your desk, or using a mousepad, posters, and frames of your favorite superhero, quotes from your favored comic or movie scenes and so much more. There are no limitations with the accessories on the desk setup for DC Comics fans, just be mindful that you want to keep your workstation neat and not overcrowded.
The Final Verdict
Combining your passion and love for the DC Comics universe and your workstation is a great idea to unlock your creativity, motivation and add a touch of personalization to your setup. A desk set up for a DC Comics fan is simple if you have the basics such as a standing desk and ergonomics chair. There are no limitations when it comes to the creativity of desk accessories and creative desk setup ideas. If you have any questions or comments, please feel free to contact us via email or comment below.
Subcribe newsletter and get $100 OFF.
Receive product updates, special offers, ergo tips, and inspiration form our team.
WRITTEN BYAutonomous
We build office products to help you work smarter.