Some gaming chairs resemble racetrack chairs. However, they are not as flashy as their looks. The true advantage of these models is their ergonomic support. In addition to gaming chairs, several racing gaming chair upgrades can help people suffering from back pain in an office chair. The difference between a racing gaming chair and an office chair is briefly discussed. Decide which gaming furniture is right for you.
Are Racing Chairs and Gaming Chairs Different?
The first point of contrast is the style in the debate between racing gaming seats and office chairs. The latter is more notable, featuring a bucket seat, a high backrest, thick padding, and a support pillow. Additionally, the two types of seats perform differently in terms of functionality. The former is the best racing-style gaming chair, usually has a fabric seat and mid-back support.
Compared with an office chair, a racing gaming office chair has more components that can be adjusted. All the seat's components can adjust to suit the user's requirements, including the armrests, backrest, and support pillows. Regular office chairs, on the other hand, do not have adjustable parts. Therefore, the user has to adjust the high back racing gaming chair to his or her needs.
Why do Gaming Chairs Have High Backs?
High backrests and neck pillows are common gaming chair design choices that provide maximum support while encouraging good posture. A high back is a common feature of gaming chairs, and as a result, it provides complete back support and head, neck, and shoulder support.
A vertebral column is also known as a spine since it runs the length of your back. The taller the backrest (rather than a mid back) of your chair, the better the support for your lower back if you are suffering from back pain. Typically, game chair backrests are between 30 and 33 inches in height.
Almost all gaming chairs have wings that help keep the player fixed as he swerves left and right. The wings are purely aesthetic. Make sure your back has enough space to move when you sit by choosing a backrest that does not have wings or is extra wide.
List of 6 Best Racing Style Gaming Chairs
1. Autonomous Vertagear SL5000
RGB LED upgrade kits with NXZT CAM enable you to change your setup's color scheme, audio interaction, gaming modes, and mood settings. Featuring a 16.8 million color RGB LED kit, this Special Edition gaming chair from Vertagear SL5000 gaming chair will transform your gaming experience. A Coffee Fiber Padding and Embroidered Silver Lining reduces odors, eliminates bacteria, and improves breathability and hygiene.
2. Autonomous Vertagear SL4000
Its solid stability and long-lasting durability are assured by a steel skeleton frame and an aluminum alloy 5-star base. Comfortably padded with high-density, high-resilience ultra-premium foam.
Maintain a healthier gaming posture with removable neck and lumbar support pads on the Vertagear SL4000 gaming chair. The adjustable tilt tension and 140° of independently adjustable back recline give you a longer, more comfortable gaming experience. Simple assembly is made fast and easy with patented 'slide-in hardware, and the seat and backrest can be inserted in seconds.
3. Respawn 400
The seat doesn't come with a heavy upcharge, but it still comes with lots of support. This chair can comfortably support most gamers with its weight capacity of 400 pounds. Featuring a spacious 24 inches wide and 24.25-inch-deep seat, you'll have plenty of room to find a comfortable position while watching.
You'll be able to adjust the armrests to meet your ergonomic needs. As a result, you can align your elbows with your desk or just ease the strain on your shoulders by better supporting your elbows. A neck pillow and lumbar pillow are also included.
4. Secretlab Titan Evo 2022
Because of its superb built-in back support, the Titan Evo 2022 racing gaming chair is a great fit for long gaming nights or work hours at your gaming standing desk. You can easily get a great fit with its high level of adjustment.
Besides the 4D armrests, the comfortable seat rest, and the magnetic headrest, there is something to be said about all of the features. A magnetic headrest? Yes, you read that correctly. The Titan Evo 2022 eliminates the hassle of fiddly straps with a couple of powerful magnets.
In addition to Neo Hybrid Leatherette, Secretlab claims their Softweave fabric is just as durable as ever. There are three sizes of chair: S, R, and XL.
5. Logitech G x Herman Miller Embody
This year's Embody gaming chair with adjustable armrests makes a welcome return with its cascading back support and incredible quality, but it also comes with a few new features to win over gamers. The material is specifically designed to support a more active gaming position by providing additional cooling.
As far as racing gaming chairs go, the Embody stands out not so much because of its changes. Instead, it is what has not changed. Embody is a tried and tested chair that works well in the office or for gaming. In addition to its incredible comfort over prolonged use, it promotes an active and healthy posture, and it is easily fitted to your frame.
6. NeueChair
However, it is still stylish; the NeueChair is available in matte, muted obsidian, or shiny chrome/silver, with sweet, curved back supports and black mesh upholstery. However, the racing gaming chair is more important because it is built to last, with sturdy, heavy-duty construction. The chair is heavy and substantial in its packaging as if it were a sturdy piece of well-crafted industrial art.
FAQs
What makes a good gaming chair?
Some racing gaming chairs are equipped with ergonomic features: lumbar support pads, armrests, and headrests are some of the features that allow you to keep your posture in tiptop shape and sit comfortably for long periods. The armrests of many best gaming chairs can be adjusted in multiple directions.
A high degree of adjustability. 

Support for the lumbar region. 

The backrest is high and curved, with lots of upper back support.

Your backrest can be locked into place with a tilt lock or tension mechanism to accommodate different postures.
How are gaming chairs different from each other?
Gaming chairs can be classified into different types. You should be aware of four broad categories:
Chairs for PC gaming

Chairs for console gaming

Seats for racing simulators

Chairs made of bean bags
Is it worth it to have a gaming chair?
A good and ergonomic gaming chair not only enhances the aesthetic appeal of your PC setup but will also provide you with the support needed to keep your spine healthy because you will likely spend hours in front of it.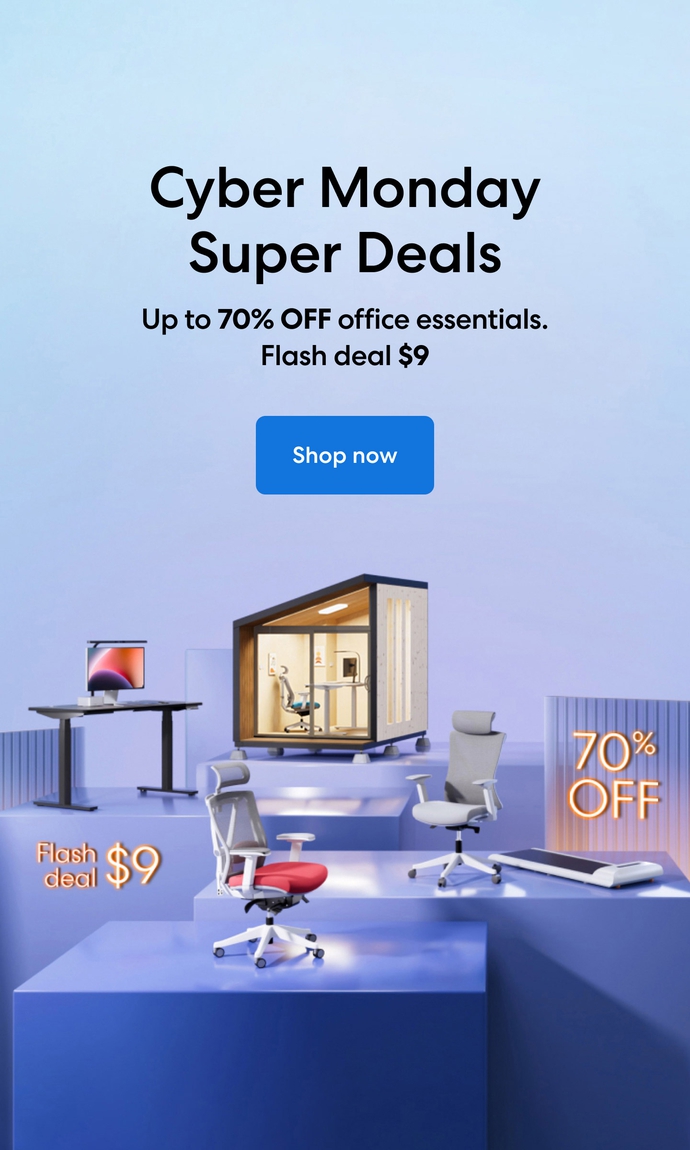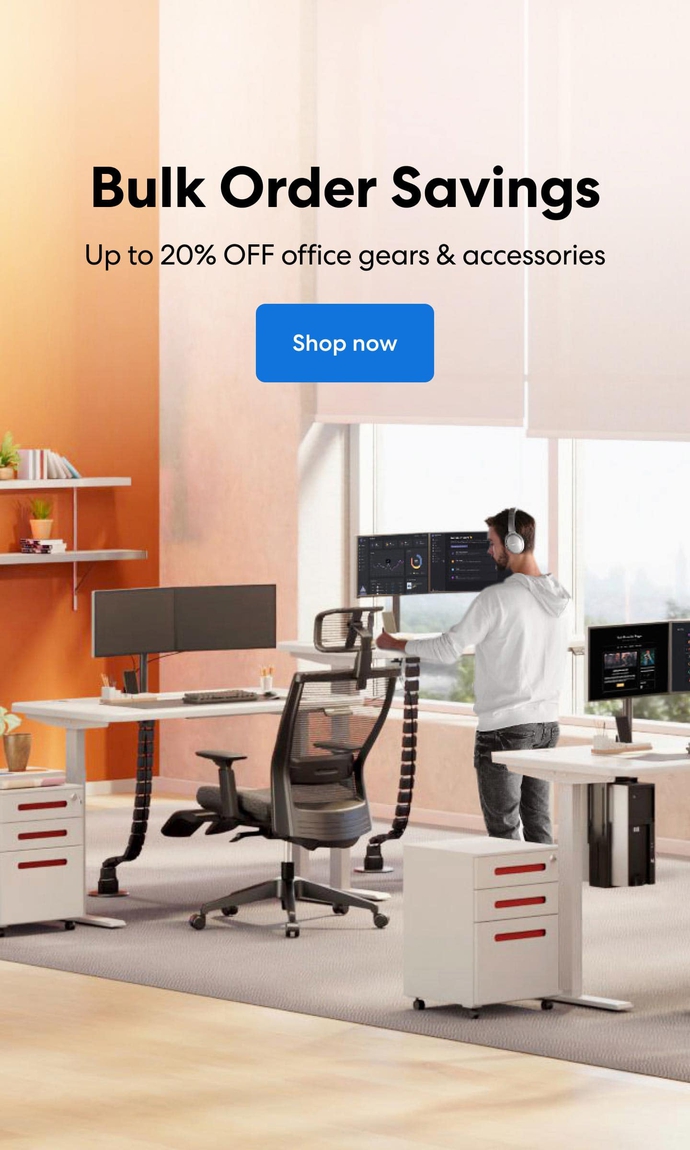 Subcribe newsletter and get $100 OFF.
Receive product updates, special offers, ergo tips, and inspiration form our team.