Smart Products
9 Vintage Wood Office Chairs - Top Collections for 2023

Autonomous
|
Jun 14, 2022
1,758 Views
Gone are when all you needed to look for in a chair was that it matches your desk. Modern workplaces are much more than where you need to pay close attention to achieving both looks and ergonomics. A vintage wood office chair is a smart choice because wooden chairs are associated with durability and long-lasting qualities. The vintage design can elevate the aesthetics of your home office setup without having to do a lot. Hence many people prefer wooden office chairs over other materials, but the problem arises when choosing the best chair for you.
As the wooden chair is no less costly because of the material, natural process, and craftsmanship involved, you will need to look for an affordable purchase. Besides using the Autonomous employee purchase program, you can also check out the best vintage wood office chair options below.
1. AvoChair
Simply the best modern ergonomic chair with a perfect vintage touch, we love this compact beauty that fits even in the tiniest of work setups. The AvoChair is a fully ergonomic office chair with many wonderful features. First of all, the chair has an elastomeric meshed back for maximum comfort. It has adjustable armrests that move in various directions, and the chair has a sturdy aluminum alloy base. This eco-friendly office chair has a weight capacity of 300 pounds and is manufactured from recycled material, so there is no waste or burden you are putting on the environment with this chair.
2. ErgoChair Pro
If we list the best lumbar support ergonomic chair, then ergo chair pro will top the list for many. Thanks to its modern and robotic design. The ergonomic chair is a perfect blend of modern looks and a mid-century vibe. The chair is available in more than five different colors, which benefits. It offers complete adjustability and allows the user to sit in any comfortable position.
To match your lower back region, you can operate the seat height adjustment and seat tilt: armrest adjustment, an adjustable headrest, and movable lumbar support. Ergo chair pro is one of the most comfortable chairs for your office.
3. ErgoChair Plus
If you are looking for one step ahead for ergonomic chair back support, then look no further than the ErgoChair Plus because it is one of the best options on our list. This ergonomic chair has a user-friendly construction with a TPE mesh back, providing ample support. The chair is known to rectify your sitting posture no matter how chronic you have been of slouching at your desk. The chair has complete adjustability and is known as one of the most versatile ergonomic solutions for a modern workplace.
4. Boss Wooden Office Chair
The Boss is an ideal solution for consumers searching for an exquisite seat for their home office or writing space. This strong vintage wood office chair is ready to use in minutes and is light enough to allow you to move around while seated or alter your seating with ease. The vinyl surface on cushioned seats and the padded back allows the user to feel comfortable as well as makes the chair breathable, and the hand-applied brass trim ensures that it stays put even after hours of use. The seat is short enough to fit most desks, despite the lack of a height or tilt adjuster.
5. Flash Furniture Wooden Office Chair
Elegance and comfort, along with a vintage vibe, is how we define the Flash furniture office chair. The chair is covered in luxurious padding which is second to none when it comes to comfort. You will enjoy a comfortable seat, a well-cushioned back and ergonomic armrests. While the lumbar support could be better, this high-back chair has ergonomic curves that help you sit up straight.
6. Armen Living Century Office Chair
There is something unique and catchy about a mid-century swivel office chair that you cannot just ignore. And same is the case with this swivel wood office chair, which perfectly represents comfort in the workplace. The chair has sloped and padded armrests, a hardwood-backed back seat so you sit upright, and is upholstered with high quality, breathable PU leather. The vintage wood office chair has a sleek and stylish design suitable for everyday to modern work settings.
7. Copper Grove Office Chair
Office chair wood legs and a modern design? Check. The copper grove office chair is unique, and we can bet you haven't seen it anywhere before. The vintage wood office chair has a modern ergonomic design and a traditional wooden rocking chair. It comes with a wheeled base for a seamless movement. Although the seat is well-cushioned, the chair's back is made of hardwood which might be uncomfortable for some people.
8. Willa Office Chair
We love this antique wood chair from the villa because is there anything better than a modern take on a vintage-style chair? This antique wood office chair is made for those who need comfort but don't want to tone down the looks in their workplace. The chair is suitable for modern to vintage style settings because it boasts the better of two worlds. The wooden frame is best to give a traditional vibe, and the striped chair fabric delivers a modern and comfortable experience.
9. OSP Wood Office Desk Chair
For consumers searching for a strong and classic style for their office, study area, or writing space, the OSP wooden office chair is a great alternative. This banker-style seat has an espresso finish and a slatted wooden back to keep you cool and supported throughout the day. The padded seat has a black vinyl surface that is easy to clean and durable for long periods. The casters aren't the smoothest, but they're well-made and safe to use on carpet.
Frequently Asked Questions
Are Wooden Swivel Desk Chairs Easy to Assemble?
Though they have many moving parts and different fixtures, a wooden desk chair is easy to assemble because there is not much nut job or fastening involved.
What is the Best Wood for A Wooden Swivel Desk Chair?
There are many types of woods used to make comfortable office furniture. However, for swivel desk chairs, the wood needs to be sturdy and solid and can bear the load. You can opt for a walnut or cherry wood in a swivel desk chair.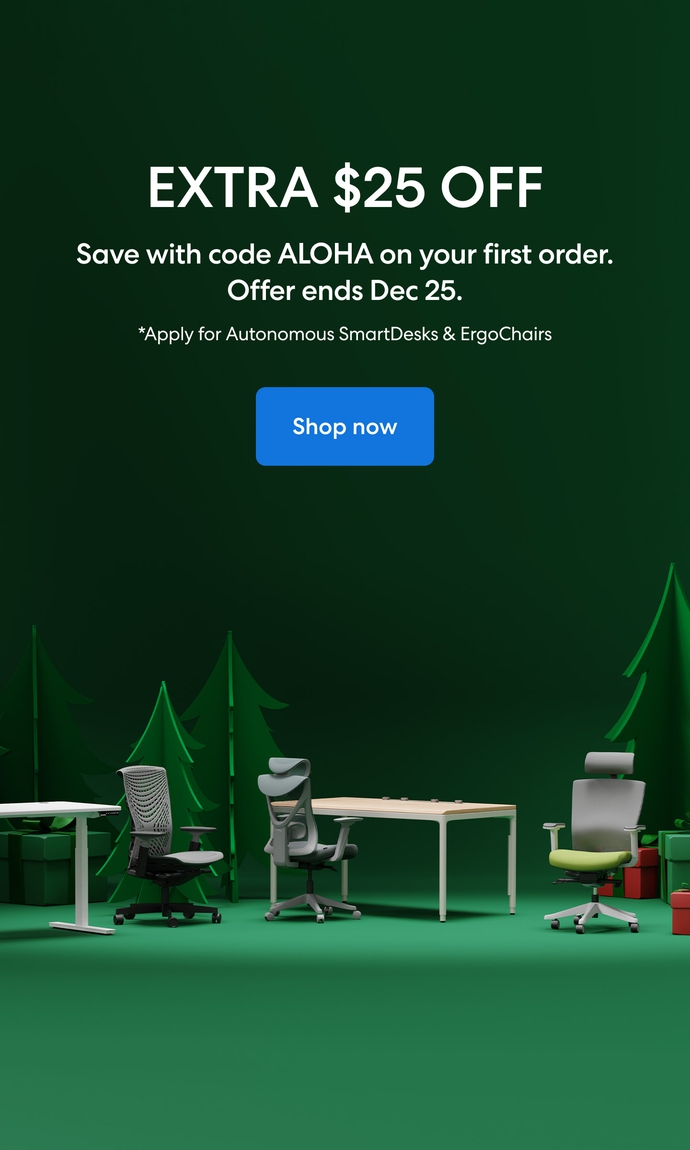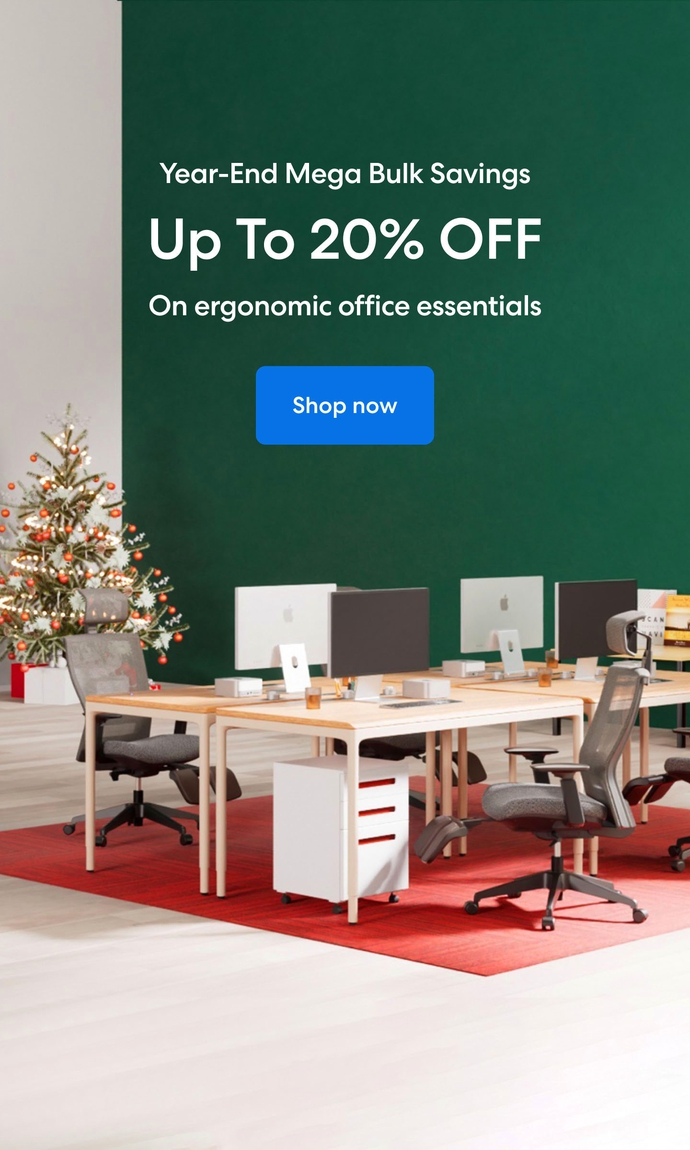 Subcribe newsletter and get $100 OFF.
Receive product updates, special offers, ergo tips, and inspiration form our team.