Easter sales season for 2022 is finally here! This year, save on a range of height adjustable standing desks, ergonomic work chairs, office accessories and more with incredible Autonomous Easter Furniture Deals.
Plus, in the spirit of Easter, Autonomous celebrates by throwing an all classic Easter Egg Hunt! Hunt down the hidden Easter eggs to score up to $100 off your next Autonomous purchase. Running only from April 11 - 17, you can hunt daily rewards with new eggs released everyday.
Join the Autonomous Easter Egg Hunt.
Participating in the Autonomous Easter Egg Hunt is easy, and loads of fun!
Step 1: Head over to the virtual Autonomous Showroom over at rove.to/autonomous and log-in with your email address. You'll receive an email with a unique one-time code. Enter your code to complete the log-in process.
Step 2: Go on an adventure and move through the virtual showroom using your W-A-S-D keys, arrow keys, and mouse cursor. 
Step 3: Hunt down the hidden Easter eggs and click on them to collect. You'll see a pop-up notification showing the egg's value. Each egg will carry a different discount value ranging up to $100. 
Step 4: For every Easter egg you collect that contains a reward, Autonomous will send you an email with a unique discount code. Use this code towards any full priced product purchase by applying at checkout.
Note: There may be a slight delay in sending your code, or an instance where the email goes to spam. If you don't receive your code within 1 hour, please kindly contact our Customer Service team.
Share the Hunt to Save More This Easter.
And the Easter gifts don't stop there. Want to save even more this Easter? After you hunt down your egg, share the Autonomous Egg Hunt on your social channels to be able to apply your Egg Hunt discount to any product (including discounted/sale items). Just follow the simple steps below:
Step 1: Share a screenshot of the result of your egg on one of these channels: Twitter, Instagram, or Facebook with the hashtag #AutonomousEasterEggHunt. The post must be set to public.
Step 2: Send the link of your social post to Autonomous via email.
Step 3: Once your post is validated by the team, you'll receive an email confirming that Autonomous has accepted your social share.
Step 4: Your Egg Hunt discount can now be applied to any purchase (including discounted/sale items). If you're purchasing a sale item, go ahead and complete your purchase. 
Step 5: After your purchase is confirmed, send us your purchase information in a reply to the Egg Hunt Easter Reward email that's in your inbox. 
Step 6: Autonomous will contact you via email to refund the amount of your Egg Hunt discount. The refund amount will be sent over within 3-5 business days.
Note:
Egg Hunt rewards are only valid for the duration of Easter Special Week (ie: 10 AM EST Apr 11 - 11:59PM EST Apr 17). 

Egg Hunt codes are applicable only with Autonomous products. 

Egg Hunt rewards are only applicable to users within the US.

Codes are not redeemable for cash. 

01 reward is equivalent to 01 discount only. Users can join the Egg Hunt daily during Easter Week to collect more rewards. 

Users cannot combine Egg Hunt rewards on a single (1) purchase.
Autonomous Standing Desk Easter Sale Offers.
It's a well known fact that sitting for prolonged periods of time can be seriously detrimental to one's health. Inactivity during working hours can lead to increased risk of heart disease, diabetes, weight gain, obesity and early death. This has become a major problem for office workers in particular, whether working in the communal office or remotely from home. To battle this health issue, a simple standing desk can do wonders.
When your body and mind need it most, a standing workstation allows you to stand up comfortably while you work. Benefits of using a sit-stand desk during work and/or gameplay include:
Decreased risk of weight gain and obesity - Burn an extra 1000 calories a week simply by standing at your desk every afternoon.

Lowers blood sugar levels - Standing for 180 minutes after having lunch can reduce blood sugar spikes by 43% when compared to those that stay seated.

Lowers risk of heart disease - Potentially half the risk of heart related diseases simply by standing up while you work.

Reduced back strain/pain - Studies have reported 32% improvement in lower back pain and 54% reduced upper neck and back pain after several weeks of using a standing desk at work.

Better mood and increased energy levels - Reduced stress levels and fatigue allows for increased vigor and energy throughout every workday. 
The Autonomous Easter Sale offers a number of height adjustable standing desk options that allow you to seamlessly alternate between sitting and standing. The Wireless Charging Compact Desk by Wistopht includes a tempered glass tabletop with digital display, touch screen keys and integrated wireless charging pad for power direct from your work surface. Already have a regular desk but still want all the ergonomic benefits of a height adjustable standing desk? The 48.5" Wide Standing Desk Converter by Mount-It! instantly transforms any regular desk or fixed work surface into a height adjustable standing workhub.
Check out the full list of standing desk Easter offers
Autonomous Ergonomic Chair Easter Sale Offers.
What exactly makes a work chair ergonomic and what features should a good ergonomic working chair possess? One word pretty much sums it all up really… Adjustability. Any high performance ergonomic work chair should hold the following attributes:
Adjustable seat height - To allow both feet to rest flat on the floor and with your knees at 90-degrees.

Adequate seat width and seat depth - To support any body type, shape, height or size.

Adjustable lumbar support - For heavenly lower back support exactly where you need it.

Adjustable backrest - For when you need to lean back for a quick breather or brainstorming session.

Super breathable - Sitting for hours at your desk, keeping cool and comfort is key.

Adjustable armrests - Armrests help to alleviate pressure on your arms, shoulders and neck.

Swivel rotation - To allow for smooth transitions when conversing between team members and for simply getting in and out of your work chair.
You can grab all of these features and more at the Autonomous Easter Sale with the ErgoChair Plus. The seat height is adjustable from 17" - 21" with a seat pan that measures a generous 19" x 19". You can adjust the tension to your personal liking across 26-degrees of supportive recline, and the chair's responsive webbing is super breathable and denser in key areas to provide just the right amount of flex to support the unique shape of your spine.
Check out the full list of office chair Easter offers
Autonomous Office Accessories Easter Sale Offers.
Now that you've found the perfect height adjustable standing desk and ergonomic office chair from the Autonomous Easter Sale, it's time to fit out your brand new workstation with all the right tools and accessories to support a more organized workspace and more efficient workflow. 
From filing cabinets, desk lamps, chargers, air purifiers and even walking treadmills, create the best environment to support your unique work style.
Check out the full list of office accessory Easter offers
What Goodies Will You Grab This Easter?
Are you still with us? That was quite a bit of information to get through, but we bet you're ready to make the most of this year's Autonomous Easter. What are you waiting for? Shop the Autonomous Easter Furniture Sale at autonomous.ai & join the Easter Egg Hunt over at rove.to/autonomous now!!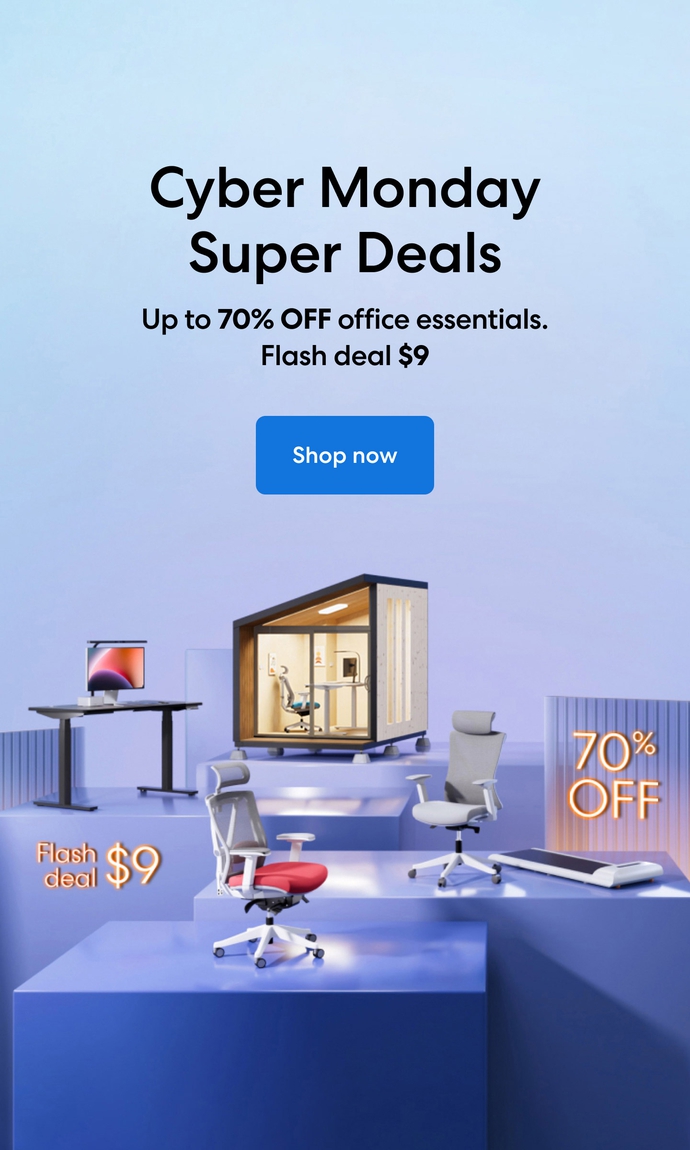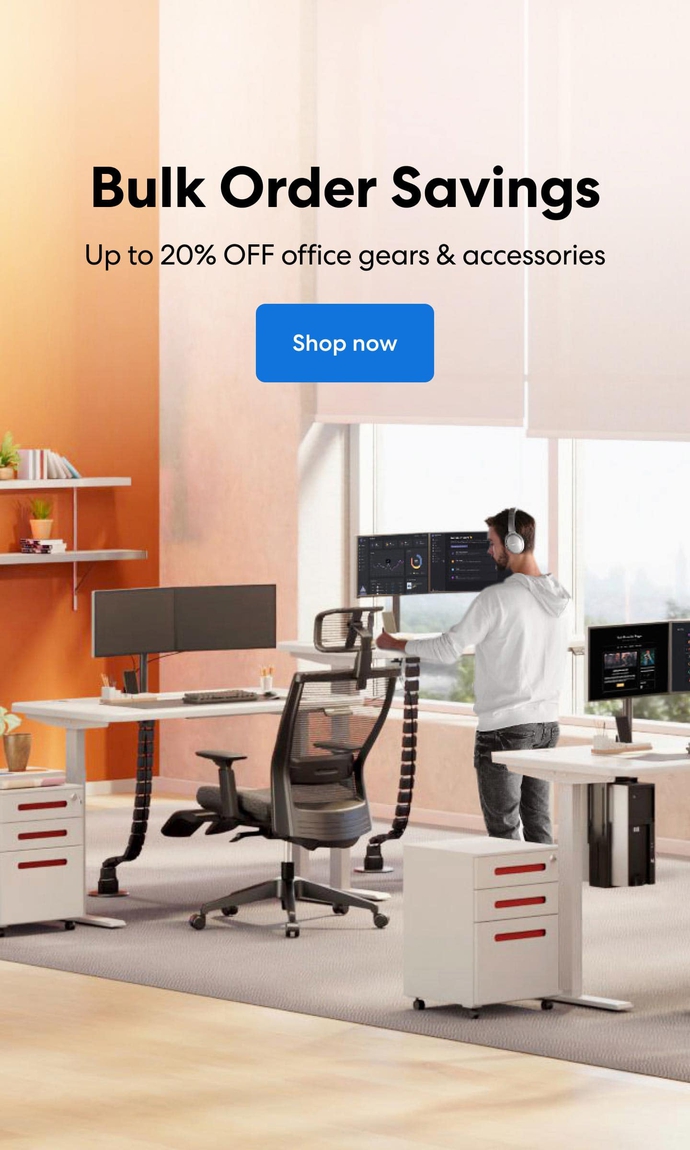 Subcribe newsletter and get $100 OFF.
Receive product updates, special offers, ergo tips, and inspiration form our team.