Smart Products
Foldable Back Office Chair: Common Pros & Cons You Should Know

Autonomous
|
Jun 15, 2022
2,215 Views
Building a home office setup requires many things, from an ample amount of money, the right taste, and the right supply of desk accessories, but most importantly, it requires a space where you can set up your home desk and chair. Though incentives like Autonomous employee purchase programs help with financing, there is not much you can do to solve the limited space issue. At the same time, big homes win this game because you can choose any room or corner to set up your workstation, but people living in dorms or shared spaces have difficulty working around it.
Hence with limited space, you need office furniture that is compact and comfortable. It is not wise to compromise your comfort to save some space, only to feel tired and burned out at the end of the day. An ergonomic chair is the best choice for such scenarios, but it might take up some space permanently, so looking for an ergonomic foldable back office chair is the right solution. A comfortable foldable office chair can be a portable part of your home office where you can open it, use it for hours, fold it away and place it under the bed or anywhere safe.
These folding office chairs with arms are also the most suitable choice for remote workers who travel a lot for work and hence suffer to find a proper working station while traveling. This article will cover all you need to know about foldable back office chairs.
Types of Foldable Back Office Chairs
Foldable office chairs come at the top of many lists when you search for an ergonomic and space-efficient solution for your office setup. These are useful, compact, and one of the most comfortable computer chairs if the choice is made properly. With hundreds of materials, colors, functions, and styles to sift through, choosing the proper foldable chair for your location can be intimidating. This tutorial will explain the many types of folding chairs available to make an informed decision and get the most out of your money.
Mid Back Task Chairs
The mid-back task chair is available in various shapes and colors, making it an excellent choice for home offices. It's the ideal balance of structure and elegance. Included are casters. Optional features include armrests, lumbar support, and padded seats.
Flip-Up Arms Folding Chair
A chair without armrests isn't worth buying, but folding chairs usually don't have armrests as they take up additional space. Modern office chairs come with flip-up arms; hence the chair can be folded with arms becoming entirely vertical.
Mesh Foldable Office Chair
A mesh back is a lightweight material that acts as back support while allowing the user to breathe comfortably. A mesh office chair is also easy to fold because it doesn't have any extra layer of padding, which can increase the chair size, making it hard to be folded away.
Metal Folding Chairs
Metal folding chairs are extremely durable because of their sturdy make and durable construction. Metal office chairs are ideal for indoor and outdoor uses, but one thing with such chairs is that they don't fall in the category of ergonomic office chairs.
Fabric Padded Folding Chairs
The padding adds to comfort, but the back is not supported in such chairs since the padding ends till the upper back region. These chairs are designed for a few hours of work or study each day and can be folded because of their tiny design. Since you get fabric padding, the chair doesn't become hot in the summers.
Things to Consider When Buying an Office Chairs
A good workplace chair can boost productivity while also lowering health risks. You can't expect an individual who isn't happy in their chair to give their all every day at work. A nice chair will also last for many years, so it's a wise investment. Here are some factors to consider before buying an office chair for you.
Comfort
An office chair without comfort is worse than having no chair. A comfortable office chair is essential to ensure your work is healthy and active and the body isn't subjected to long-term stresses. And since comfort in an office chair is governed by multiple factors, you should look for features like an office chair with a footrest or a backrest for an office chair, so your feet and back are well supported, respectively. Moreover, a well-cushioned office chair offers lumbar support, conforms to the body shape, and has optimal support for the neck with a headrest that ticks all the comfort boxes.
Adjustability
Another thing that ensures the versatility and comfort of an office chair is the adjustability it offers. A foldable back office chair that doesn't have adjustable knobs isn't suitable for multiple people; hence cannot be considered ergonomic. On the other hand, a reclining ergonomic chair provides the right control over seat tilt so each user can incline to their best-fit angle. Another factor that defines adjustability is an office chair with high seat height and an adjustable lever so even the outliers like taller and petite users can use it for smooth work.
Aesthetics
It's critical to pick a chair that complements the design of your office. You can want a chair with a more traditional feel or one that is modern and current. The chairs you use in your offices, boardrooms, and break areas can help establish the tone for the rest of your workplace. Besides looking, the chair design should be as compact as possible. It should provide maximum work area without occupying a lot of square footage.
Movement
A foldable office chair with wheels should be your ultimate priority when buying a foldable desk chair for small spaces since wheels on a chair provide easy movement and reduce downtime by eliminating getting up from a chair multiple times a day.

Pros and Cons of Foldable Back Office Chairs
Folding chairs have many pros and cons, but most importantly, they are deemed suitable for compact spaces. Here are some reasons to buy and not to buy foldable office chairs.
Foldable chairs are affordable because you can buy them in bulk, and they cost less per unit constriction.

Foldable chairs, since don't have elaborate designs they, are very durable

These chairs are lightweight and easy to store; they require less space.

Foldable chairs are portable for a picnic, work, study, or even a fun time outdoors.

Modern foldable chairs are also comfortable because they have padding, extra back support, and armrests.

Foldable chairs don't often come with wheels so that they can restrict movement.

They don't have features like a headrest or lumbar support

They aren't suitable for people suffering from back pain or spinal issues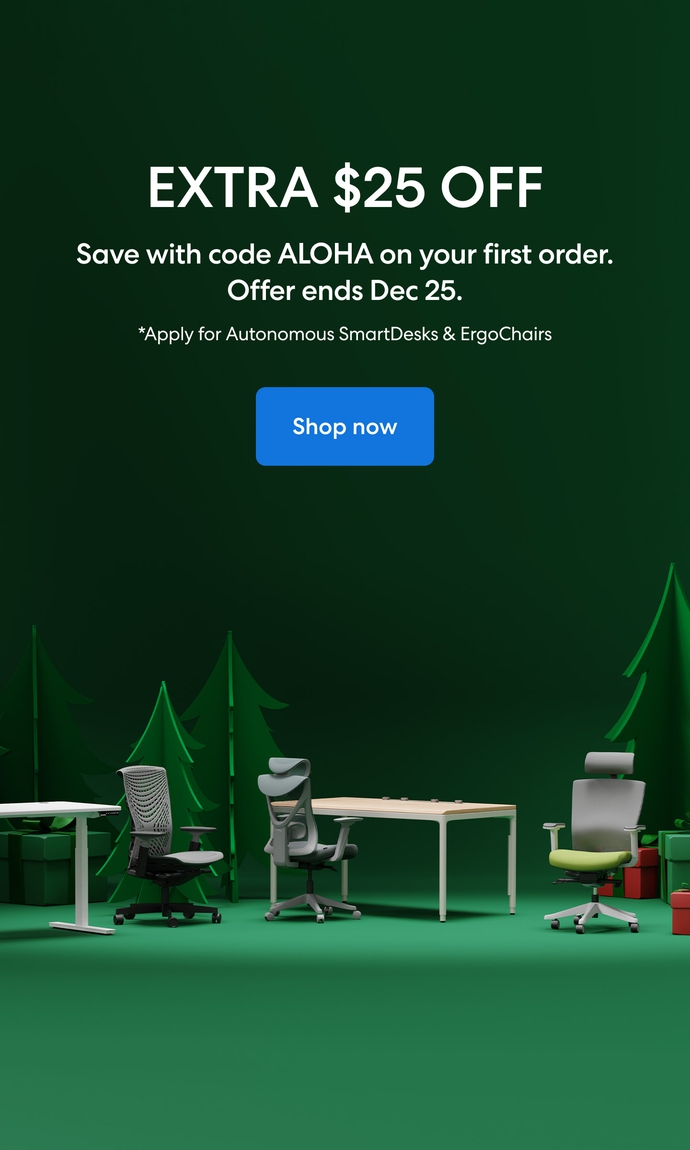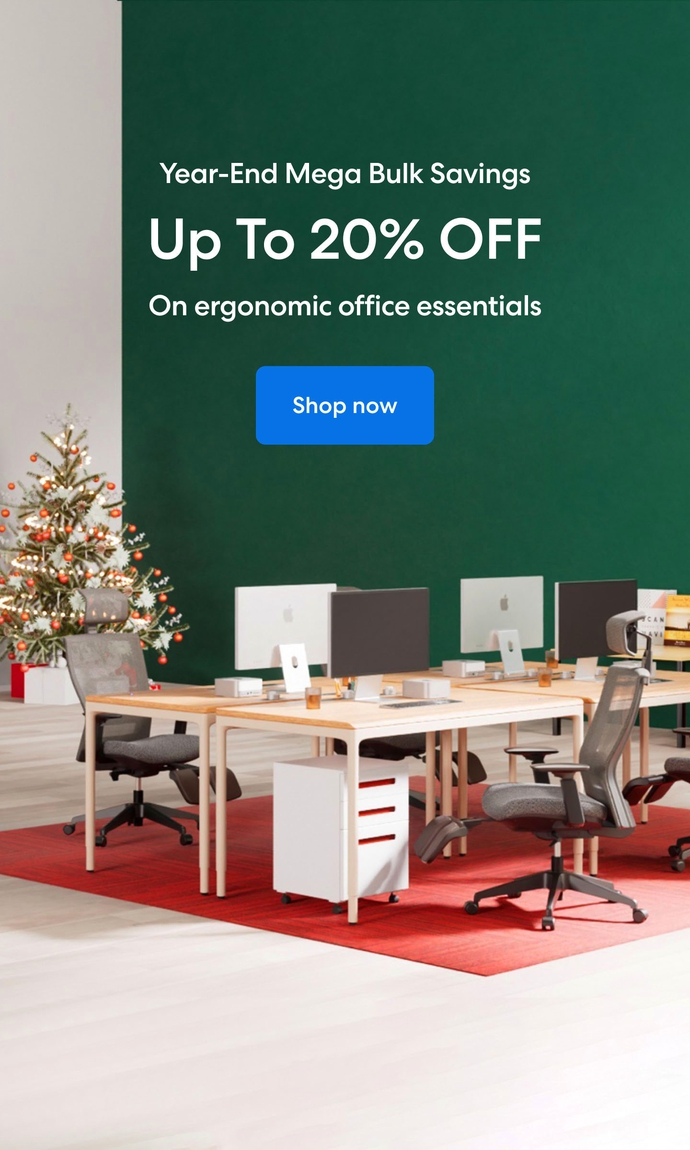 Subcribe newsletter and get $100 OFF.
Receive product updates, special offers, ergo tips, and inspiration form our team.