Work Wellness
How to Design and Fulfill Your New Year Fitness Resolutions?

Autonomous
|
Dec 26, 2022
960 Views
Why is it that we set great expectations for ourselves every year in the name of New Year's fitness resolutions and then fail by the end of the first month only? Well, the reason behind this failure majorly comes two-fold. Either you are not realistic with your expectations regarding New Year gym resolutions, or you already have finally demotivated yourself when it comes to becoming that healthy version of yourself finally. Either way, New Year fitness resolutions don't have to be too strict where you punish yourself after every bite of cupcake or aren't kind enough to give yourself a cheat day once in a while.
This time, we will help you set New Year fitness expectations differently and better than the other days. Especially with the New Year's fitness equipment sales, you will be most motivated to become your best self in the coming years. Here are some ways and ideas to maintain and follow a proper New Year fitness routine.
Know Your Motivation
The bigger mass may make you lazy, or you are more prone to illness, as zero exercise lowers your immunity. Everybody has a different motivation for making goals at the start of the year. They might be for purely private or even medical reasons. Sadly, society can sometimes make people feel compelled to take these excursions. But it's crucial to consider why you want to participate in them. Why are you so committed to keeping your New Year's resolution? What drives you to transform your life? Once you identify what motivates you, you'll be in a better frame of mind to achieve your objectives.
Specific Goals
As per research, goals are unattainable if they are not specified. And this applies hugely to fitness goals. Hence you need to know the goals you are trying to attain and the expectations you have set with your body. What exactly do "tone up" and "dropping weight" imply to you? How will it be measured, why will it be desired, how will it be obtained, and how much is enough? Put any new goals you create through the SMART test. Is the objective specific, measurable, attainable, relevant, and time-bound? If it isn't, make the necessary adjustments and write it down.
Set a Timeline
You are going to achieve it, but how? When and are you going to lose 30 pounds in a day? Having no specific timeline is why many people don't see any improvement and go out for a cheeseburger. When it comes to fitness, slow and steady wins the race. But for setting a timeline, you need to achieve the right balance, another key factor from the SMART Goals. If you give yourself a deadline that is too far away, you risk losing track of it. If you set a deadline too close, you risk overworking yourself and becoming exhausted.
A few months is typically a decent time for most fitness-related goals. You should generally divide a highly ambitious goal—like reducing 50 pounds—into more doable, three- or four-month segments. For yearly resolutions dividing your year into trimesters and achieving goals, every three months is a good way to remain consistent and motivated.
Get the Right Equipment
You might have clicked on all the thumbnails on YouTube which offer easy workouts at home without any equipment, but that clickbait merely works. The truth is workout equipment facilitates you to tone your muscles, lose weight and have an easy workout. This doesn't mean you cannot lose weight without gym equipment, but for people with a proper fitness routine in mind, the right equipment will help make the process a lot easier. And the excitement of using the new equipment; well, that ought to motivate you.
For your New Year fitness resolutions, several New Year's exercise equipment sales will give you a great discount. You will find a great collection of treadmills for sale, physical therapy equipment, massage equipment for after-workout soreness, and fitness trackers to keep you in check. For home workouts, many people are shifting towards a treadmill of the WalkingPad, an easy and convenient way of exercising at home.
Create an Atmosphere
Group settings can boost motivation, but if you are not fond of working out in groups, you need to consider that the right atmosphere and surroundings can make you feel productive and motivated to work out. Hence make sure you create proper surroundings when planning to work out. Start by changing into proper workout clothes; for ladies, buying new workout clothes will help. Join any friend online on this New Year fitness resolution spree or follow a proper group online workout routine. Dedicate a space to home gym equipment that is free from other distractions.
Minimize Inactive Lifestyle
If you work out for 60 minutes each day but spend the rest of the hours being the best lazy self possible, then there is probably no use in you working out. Becoming healthy and fit begins at a deeper level, and it is much more than just a few crunches throughout the day. Think about when you were too lazy to walk and got a car for even a 10-minute distance. Imagine the days when you were in your bed asking the other people in the house to bring all the snacks in. These little things you do out of laziness all add up to inactivity, and soon you find yourself becoming obese or not losing weight despite following a daily workout routine.
Manage Your Diet
You are what you eat, so how can you be healthy if you are not eating healthy? Opt for better food options and replace the unhealthier ones, and soon you will find yourself attaining all the fitness goals and being on a budget (although the latter appeals more). Consuming five to eight pieces of fruit and vegetables daily is excellent since they are full of phytonutrients, fiber, vitamins, and minerals that promote health and combat disease.
Consider spacing out your consumption throughout the day if it seems overwhelming. To meet the daily goal, you could begin each day with a fruit smoothie or fresh juice; eat a side salad with your lunch; some veggies with dinner; and snack on fruit and raw vegetables between meals. Additionally, dried, tinned, and frozen foods count. A juice-based beverage can also contribute toward your daily allowance.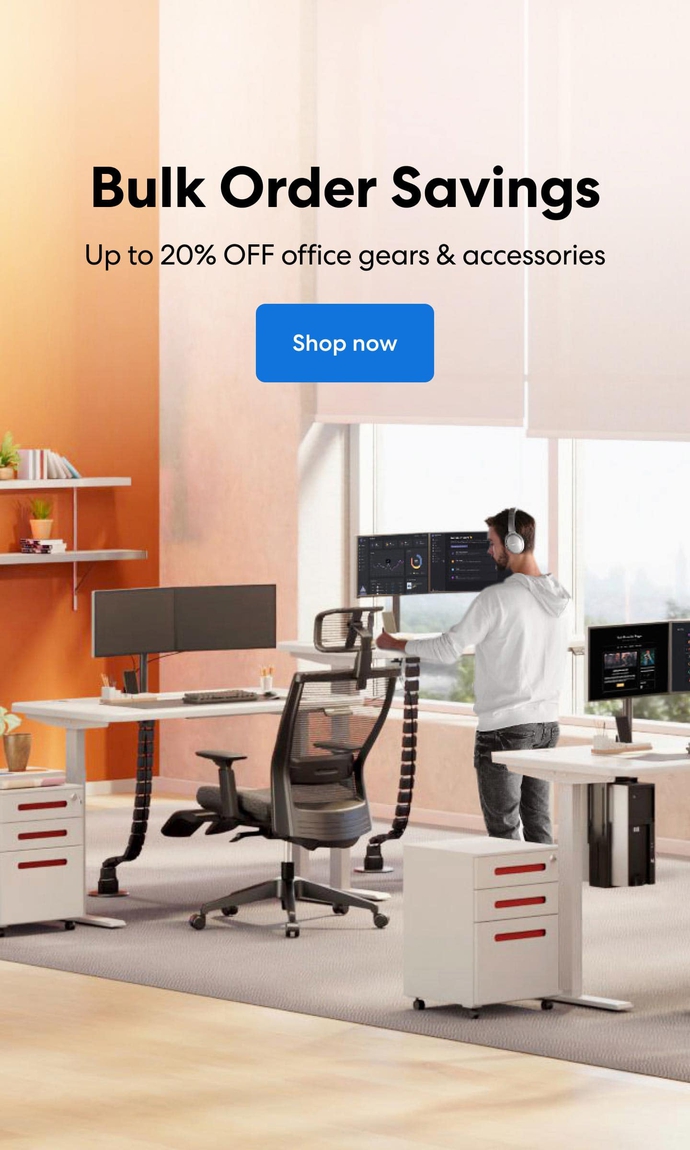 Subcribe newsletter and get $100 OFF.
Receive product updates, special offers, ergo tips, and inspiration form our team.