Whether you use it for business or leisure, laptop gadgets are a worthwhile investment that will enhance your experience and help you get more done. You may have already spent a considerable sum on your laptop, but there are some laptop accessories that you shouldn't miss. 
Look at some of the best laptop accessories in the below list.
Top 30 Laptop Accessories You Should Have
1. Microfiber Vegan Leather Desk Pad
This desk pad is among the best laptop accessories you should get for yourself. It is a great way to protect your desk and improve your mouse's performance. The revolutionary new non-woven technique is used in its construction, resulting in a gentle fabric. This is one of the must-have laptop accessories as it is robust, liquid-repellent, and elastic. 
2. Autonomous Light Bar
The Ultra-Wide Led Desk Lamp will provide ample lighting for your workspace, thanks to its 31.5-inch LED strip and 35-inch adjustable stem. This wide-angle desk light has four different brightness settings, so you can choose the perfect brightness for everything from detailed work to general reading. In addition, this lamp does not flicker, providing steady, bright light without casting shadows or glare on your computer screen or other nearby electronics. 
3. Autonomous Cable Tray
Guaranteed to work with any modern autonomous smart desk, these kinds of desk accessories will help you keep your workspace and your mind clutter-free. The product has plenty of space to conceal various cables, adapters, and even portable electronics from view. In addition, it can support loads of up to 35 pounds, which is equivalent to many cables. 
4. Autonomous Monitor Arm
The Autonomous monitor arm has a superior aluminum alloy arm that can hold your screen at 360 degrees, allowing you to work comfortably from any position. In addition, adjusting the monitors' height and angle can help you work in various comfortable positions throughout the day. In our opinion, this is one of the must-have laptop accessories. 
5.  Mount-It! Keyboard Tray: Clamp-On
You can use this with just about any keyboard on the market. If you mount your keyboard underneath your work surface, you will have more room on your desk. In addition, you can improve ergonomics by adopting a neutral working position. With such computer accessories, you can bring your keyboard and mouse closer to your body and set them at a more natural, relaxed height for typing and pointing. 
6.  Autonomous SmartDesk Connect Pro
The SmartDesk has improved environmental sensors, built-in drawers for more storage, and easy-to-use software for fine-tuning its settings. You may manage every aspect of your workstation using an app for iOS and Android.   
7.  Cloud Nine ErgoTKL Split Mechanical Keyboard
Here, the little Cloud 9 keyboard can be divided, angled, and tilted in endless ways to accommodate any typing position. Its seven degrees of built-in tenting also ensures that your wrists stay at their healthy inward angle. Everything on the keyboard is illuminated, making it easy to type in any light. It has 19 preprogrammed lighting effects to choose from and uses excellent CHERRY MX (Brown) RGB mechanical switches. 
8.  Pixio Monitor PX275C Prime
The PX275C Prime monitor is one of the cool laptop accessories. It has a 27-inch, WQHD, edge-to-edge IPS display. With a resolution of 2560 by 1440 pixels, you can enjoy a high pixel density without sacrificing fluidity. 
9.  R-Go-Tools Ergonomic Break Compact Keyboard with LED Signals
Due to its small size, this model spares you the trouble of stretching out your arms to operate the keyboard and mouse. The R-Go Numpad Break is the perfect complement to this. Since the keyboard is compact, you may maintain a healthy routine while working from any place. This Numpad features unique break software that sends visual cues to indicate when a rest period is necessary.  
10.  R-Go-Tools USB Wired Vertical Ergonomic Mouse
The R-Go HE Mouse is a vertical smart mouse that uses an ergonomic design to alert the user when a break is needed. Moreover, the layout is set up so that your forearm can be used as a substitute for your hand when operating the mouse. This eliminates the risk of muscle tension. The mouse is well-balanced and gives your fingers plenty of room to move. 
11.  R-Go-Tools Wireless Vertical Ergonomic Mouse: Ergonomic
This model is designed to put less strain on your hand and wrist thanks to its rounded shape. The forearm muscles are activated when you hold the mouse in a vertical position. Because of structure, you can use your forearm, not your hand, to control the mouse's movement.  
12.  Swivel Desk Drawer
The Swivel Desk Drawer is an excellent space-saving tool for tidying up your work area. This drawer may be opened in any direction and is simple to set up. You can maintain a neat, well-organized, and professional-looking workspace, along with room for stationery and small things weighing up to 6.6 pounds. Moreover, you can keep your Spruce charger and Bluetooth microphone here without any hassle. 
13.  FENGE Ultra Wide CompactDesk + Free Monitor Stand
This is one of the must-have laptop accessories you should buy, owing to its durability and simplicity. The grove is sized properly for 7.1" devices; small enough to be practical even in a restricted environment. Simply flip the drawer over, and you have an instant desk mouse pad. The drawer can be hidden in a flash by swiveling the top lid, giving you more room on your desk and more mobility. 
14.  Northread Standing Desk Converter Riser
With its ultra-sleek and small design, the desk converter is ideal for laptop users who wish to sit-stand on the go. The X-shaped structure is stronger and more reliable. Non-skid rubber padding and a sturdy steel frame provide comfort and safety. 
15.  DeltaHub Desk Pad: Minimalistic & Anti-slip
Your forearms will feel like they're floating on air with this product, and your workspace will look like a million bucks in no time. You can also keep your accessories, such as MEE wireless headphones and others, here. It is a quick and easy way to make any workstation seem better. This dark gray desk pad has a simplistic style that complements any workplace while providing protection for your desk and office supplies. 
16.  Deltahub Carpio: Ergonomic Wrist Rest
Premium comfort and stability are provided by silicone cushions, while wrist mobility is unrestricted by PTFE feet, which also move in sync with the hand. Use DeltaHub Carpio 2.0 while working on a computer for extended periods of time, playing games late at night, or simply casually surfing the web. 
17.  Autonomous LED Desk Lamp
The Led desk lamp provides a wide range of brightness and color temperature options. This sophisticated desk lamp is fully adjustable to provide light at the perfect position for your current task. Inspired by the sleek lines of an architect's work lamp, this LED desk lamp is both functional and aesthetically pleasing. 
18.  Modernsolid Under Desk Keyboard and Mouse Tray: Sliding
An ergonomic addition to your workstation, this keyboard tray conceals your keyboard and provides a rest for your wrists. It can be adjusted in a wide range of motion and requires little floor space, both of which contribute to a more comfortable and productive work posture. Holding the platform on both ends allows you to easily alter its height. 
19.  FinerCrafts Desk Shelf
When paired with a standing desk, this shelf can increase your desk's storage capacity and raise your computer screen to a more ergonomic position, relieving strain on your back. The desk shelf allows you to adjust the height of your screen to a more ergonomic position, which is easier on your back.
20.  Magedok 15.6 Inch 2K QHD 144Hz Portable Monitor
This 144hz portable monitor has a 15.6-inch, 2560x1440-resolution, 144-hertz portable display. With a 144 Hz refresh rate and 1ms reaction time, the picture is fluid and unfrozen. If you have a smartphone that supports the Type-C Gen 2 connector, you can quickly expand your phone's display to a whopping 15.6 inches. Artifact-free visuals and AMD FreeSync technology make for a more fluid gaming and work experience.
21.  Deskr Topographic Desk Pad
The Deskr mouse pad is one of the key laptop essentials. It is a polyester and natural rubber desk pad. Its design, inspired by the Grand Canyon, will make your work and gaming sessions much more pleasant. This desk pad is significantly thicker than the norm, coming in at 0.15 inches of plush comfort that is ergonomically designed to accommodate long hours of gaming or work. The machine-stitched seams make for a polished, long-lasting look and feel.
22.  Mount-It! Standing Desk: Sustainable Melamine
Overall, the electric motor in a sit-stand desk can raise your work surface to a height of 29.7 inches to 49.4 inches, so you can stand up from your chair without losing any time in your day. This desk has a motor that raises it, so you may stand up from your chair without losing your place in your work, and it has three adjustable height settings. 
23.  Mount-It! Dual Monitor Desk Mount with USB Ports
As a bonus, this two-monitor desk mount frees up valuable workspace, making it easier to spread out your workstation or store other necessities. Each VESA display mount is 17.6 pounds strong and works with displays of 75mm x 75mm or 100mm x 100mm. Move your screens up to 180 degrees left or right for portrait or landscape viewing and tilt them 90 degrees left or right.
24.  Autonomous Privacy Panel
This is one of the laptop essentials where you can quickly and easily create your own private, noise-free office. Its multipurpose design makes it ideal for displaying photos, notes, and other mementos. These panels' 100% recycled PET construction makes them environmentally friendly, in addition to providing benefits in terms of sound absorption and flame resistance. 
25.  Autonomous Sustainable Cork Desk Pad
Natural cork is fabricated for the desk pad out of reclaimed cork oak tree shavings. Cork harvesting has no negative effects on the tree and may even prolong its life. A strong and pliable sheet is made by pressing cork shavings into a thin layer, drying them, and then fusing them to a polyester backing. Due to its enhancement of mouse functionality, this is ideal for regular usage. 
26.  FENGE Storage Monitor Stand: Length-adjustable
Ergonomic research went into the creation of the monitor stands to ensure that the user's neck and eyes were in the best possible posture to minimize strain during prolonged computer use. The elegant, high-quality style improves the look of your workspace while also allowing you to store more things beneath your counters. 
27.  Mount-It! Corner Desk Monitor Stand: 3 Height Settings
Here, the MI-753XL triple monitor desk mount creates a comfortable workspace with multiple options for positioning your screens. Easily switch between landscape and portrait mode to meet your varied work requirements. The desk can be transformed into a sit-stand desk thanks to its height-adjustable design. 
28.  Mount-It! Triple Monitor Arm
Overall, the MI-7143 clamp-on keyboard tray allows you to store your keyboard in a more compact location, such as under your desk. Having your elbows, wrists, and body at the right height will greatly enhance ergonomics. With the mount, you can bring your keyboard and mouse closer to your body and set them at a more natural, relaxed height for typing and pointing. 
29.  Mount-It! Two Tier Monitor Stand with Shelf
Thanks to its additional shelf, the MI-7361 slim metal riser will make for a more comfortable and efficient work environment. The office supplies you keep beneath the riser can be moved out from under your desk, giving you extra room on your workstation. Silicone feet protect your desk from the legs' potential movement. This strong display can support up to 44 lbs. 
30.  Modernsolid Global Laptop Mount: Height Adjustable
You may modify the height of this laptop holder by means of a gas spring. In addition to holding up a computer screen, it can also hold a monitor. Users can find relief from tension in their necks, shoulders, and backs thanks to this straightforward ergonomic modification. Keeping your laptop from overheating and facilitating optimal ventilation are two additional benefits. 
Conclusion
These days, cool laptop accessories are a one-stop shop for all your tech needs, whether they are professional, recreational, or gaming in nature. Adding laptop gadgets can increase the laptop's usefulness and even improve its speed.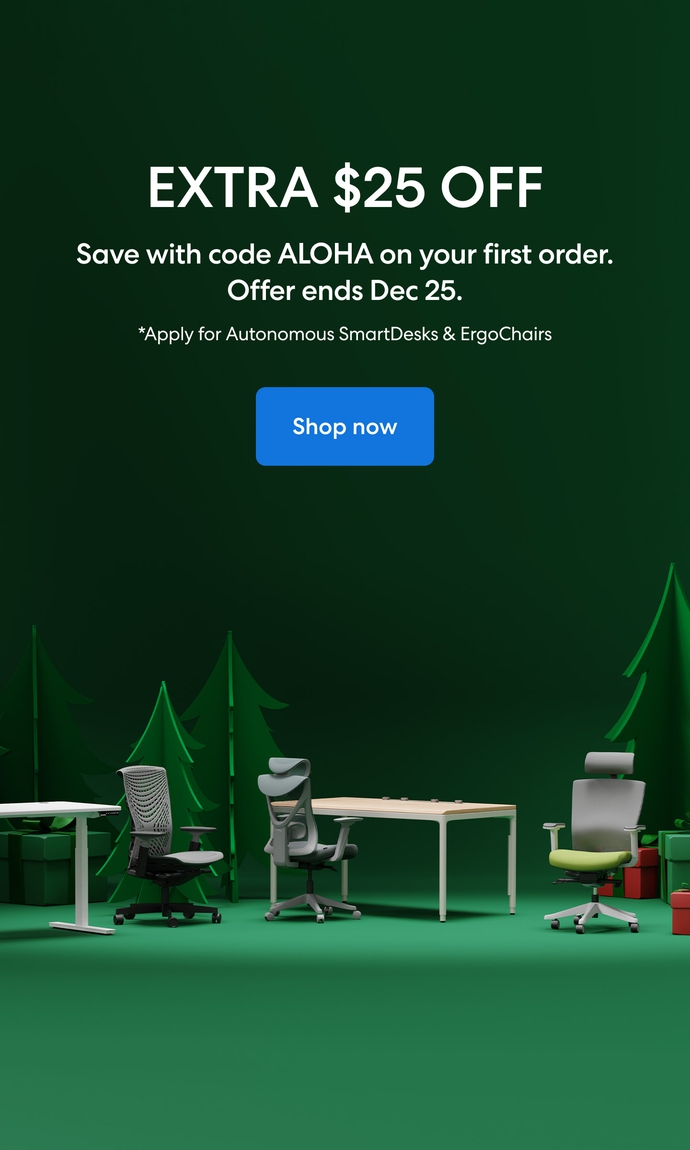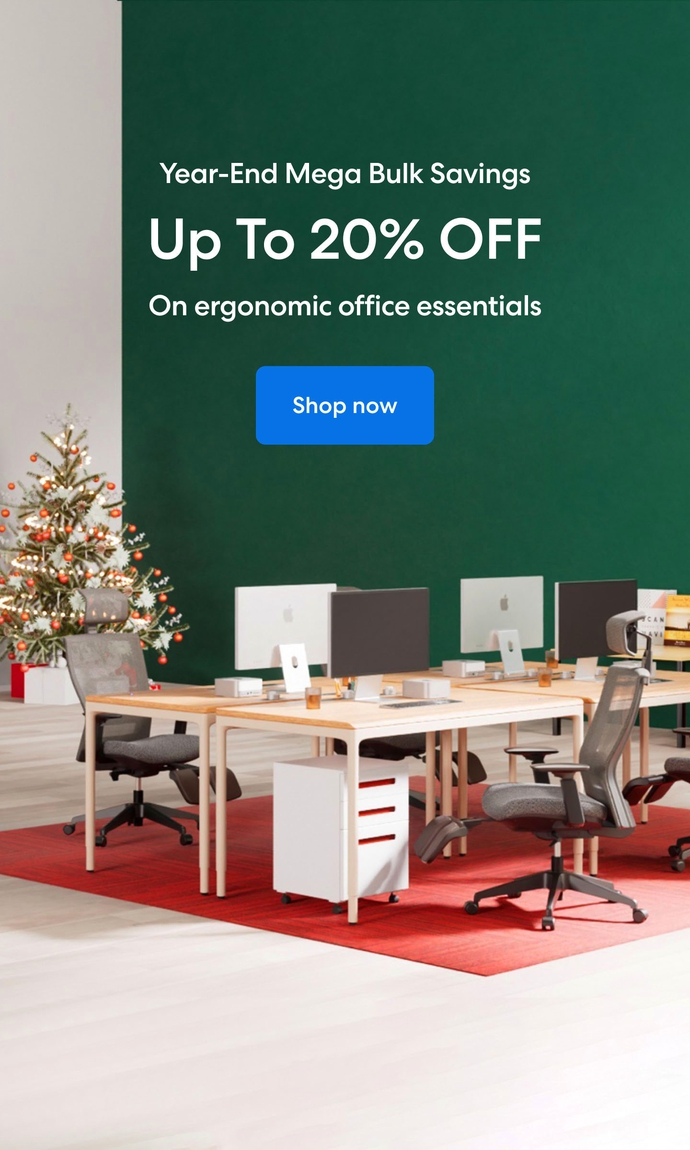 Subcribe newsletter and get $100 OFF.
Receive product updates, special offers, ergo tips, and inspiration form our team.