From Asana to Zoom, the list of remote work tools goes from A to Z. The normal full-time remote worker can easily become engrossed in deciding which apps and platforms to use. However, it is possible that the distinctions between Smartsheet and Trello are not as important for productivity and fun as having the correct technology and home office furniture when working from home. Without those elements, even the best software falls short of its full potential. 
Consider the following scenario: What is more enjoyable: binge-watching on your 50-inch television or streaming shows on your phone while sitting in a steel chair? The difference between these two circumstances is not whether to watch Netflix, HBO, or Hulu; it is which device to use. Choosing a platform is only the first step. The remaining half is determined by your home office setup. 
The same may be said for working from home. Setting up a comfy workspace (but not too comfortable that you want to sleep) is critical if you work from home. Many organizations, such as Autonomous, Chegg, and Shopify provide stipends to their remote workers in order to help them construct a friendly, comfortable, and productive home office environment.
We have put together a list of high-quality, must-have work from home furniture to help you set up the perfect workplace for every remote work circumstance. After all, you spend most of your day at work, so why not build a home office that enables you to perform at your best? 
Top 9 Work from Home Furniture for Remote Workers
If you are working from home, you may want to consider the following nine pieces of home office furniture for your workspace:
1. A Standing Desk – SmartDesk
The SmartDesk range from Autonomous is the standing desk king for working professionals who want to take their home office to the next level. Are you looking to buy an adjustable standing desk? Remote workers who wish to buy a standing desk to update their home offices with a more ergonomic standing option would appreciate the work-from-home desk. The list of why you need this piece of furniture continues on and on: developers, creative experts, IT, artists, gamers, executives, and so on can all benefit from the SmartDesk. Whatever professional tools you use, the SmartDesk's large surface can hold them all - up to 300 pounds! 
If you have your eyes on the SmartDesk, you can choose between the SmartDesk Core, SmartDesk Pro, SmartDesk Corner, and SmartDesk Core Duo. Whichever work-from-home desk option you choose, you can expect the following great characteristics from this smart standing desk:
An adjustable height range

Controls that are easy to use

Convenience

Core strength

Durability

Aesthetically pleasing
Keep in mind that a standing desk does not only make your workspace look visually appealing or help you to keep your space organized, but this work from home furniture also offers various health benefits. 
2. An Ergonomic Chair – ErgoChair
There are a variety of reasons why you may wish to invest in an ergonomic work-from-home chair as a work from home furniture for your home office. The majority of employees report that they are more relaxed and supportive of spine health. An ergonomic chair, on the other hand, comes in a variety of shapes and sizes. How do you know whether you should buy one of the products from the ErgoChair range from Autonomous when there are so many businesses offering them? Here are some things to think about when it comes to this renowned office chair with a headrest. 
Many people are beginning to discover that sitting in a reclining position is the optimum posture. It is critical to find the correct ergonomic chair for your work-from-home chair collection if you are thinking about acquiring one. When you purchase the ErgoChair Recline, ErgoChair Pro, or ErgoChair Plus, you can expect the following factors, which are crucial for an ergonomic chair:
An Adjustable headrest and armrests

Adjustable seat height

Back tilt angle

Footrest
​​​​​​​
This work from home furniture offers various benefits to you and your workspace, from comfort to health benefits, styles, and customizability. Are you ready to invest in the ErgoChair for your work-from-home chair? 
3. An Ergonomic Keyboard
A work-from-home table and chair are not the only items to consider. Here is one of the most important work-from-home accessories in any workspace. You need a keyboard that keeps you on your toes- well, rather, on your fingers - in addition to the ergonomics of your workstation and ergonomic chair. Using your laptop's constructed keyboard all the time may create strain, so invest in a second wireless keyboard, such as one from Logitech. Alternatively, you can place a gummy silicone keyboard on top of your desktop or laptop keyboard to keep your fingers limber while typing the whole day. 
4. Autonomous Monitor Arm
Work-from-home accessories are also essential! The majority of people have heard of a monitor arm desk mount but are unsure what to do with it. Are they solely there to lift your computer screen off the desk? What do they look like when paired with other desk accessories? What is the difference between an individual and a dual monitor arm? Do not worry! You're about to learn all there is to know about monitor arm stands, including which one is the finest! A monitor arm desk mount is a useful ergonomic item for your workplace. It mounts to your desk (temporarily) and also works hand-in-hand with your desk. 
You have more flexibility with it, since you are able to pick between single and dual monitor arms, and you do not have to strain your neck or eyes to see the screen. 
We spend a great deal of time at our desks. We require workplaces that can adapt to our changing requirements throughout the day. The Autonomous Monitor Arm is intended for a flexible home office desk setup with a vertical range of 20 inches and 360-degree rotation. To increase your performance throughout the day, adjust the rotation and height of your screens to fit various positions. 
5. A Premium Webcam
These are one of the must-have work-from-home accessories for your consideration. Your device's built-in camera might have sufficed for occasional video chats in the past; however, if you are using Zoom or Microsoft Teams on a regular basis now, you need a high-quality webcam that shows you in your best professional light. However, you are not required to convert your dining room into a film studio. The Logitech StreamCam, for instance, can be a terrific way to get high-quality video on compact devices. 
If you work in a video-dependent sector such as education or sales, investing in a green screen so you can alter your background as necessary or the Webaround, which connects straight to your chair, might be useful. Many individuals utilize an iPad as a webcam by connecting it to their computer. 
6. Autonomous LED Desk Lamp
To make your work-from-home table and chair more elegant, you cannot miss a lamp. It is critical to keep your desk well-lit throughout the day if you want to stay focused and productive. It has been proven that having a light source can help you be more productive. When you utilize an LED desk lamp, things get much better. Furthermore, LED desk lights are superior office accessories for a variety of reasons. 
LED bulbs are energy efficient because they are designed to dissipate as little energy as possible. Because these work from home furniture do not release UV rays or heat, the majority of their energy is preserved in the form of light. As a result, at the same wattage, you receive a brighter light. These lamps last longer and function better than standard fluorescent lights because they dissipate less energy. As a result, they are a long-lasting option for lighting up your desk. 
You can choose from a variety of dimmable LED desk lamps, which are readily available on the market. These home office furniture allow you to change the brightness according to the time of day and keep your workspace lighted to your liking. With all of this in mind, it is critical to get your hands on an LED desk lamp for your at-home workspace. 
You may choose from a variety of color settings and brightness levels with the Autonomous Led Desk Lamp. Merely adjust the angle of this stylish desk lamp to the one that works best for your task. 
7. Autonomous Filing Cabinet
Do you require more storage space for your home workspace? As you consider your alternatives, we're confident you are going to realize the value of an Autonomous Filing Cabinet for your work from home furniture collection. Do you require file storage for your workplace? You have a variety of alternatives, including desk drawers, filing cabinets, chests of drawers, and more. What are the best sorts of filing cabinets for you?
It is entirely dependent on the type of work that you perform. If your job needs you to keep track of a large number of client files, files organized by date, topic, project, or other criteria, you need a filing cabinet. 
True to the name, this home office furniture allows you to save files in a hanging format with a label on top, allowing you to create an index and browse through it whenever you need something. Why do you need these work-from-home accessories when most paper management has been done away with, with individuals preferring to save things on their laptops or in the cloud feature?
You are correct. Cloud storage allows you to access your data from anywhere in the globe and share them with others. If you are working from home, cloud storage may not be desirable due to the price. 
Second, many legal compliance requirements require you to keep the hard copy in a physical format. If you want to be productive, you need this filing cabinet desk. Whatever your rationale for having a physical filing cabinet, you can utilize it as a storage area for other items as well. You have a lot of options when it comes to a multipurpose room. 
The Autonomous Filing Cabinet fits in seamlessly with your SmartDesk and routine. In addition, the drawers have plenty of space for all your electronics, folders, and paperwork, as well as a lock, to keep everything secure. 
8. A Second Monitor/Screen
If you are at home, working on your laptop, you know that staring at a screen while trying to debate information from a spreadsheet may be excruciating. 
An external monitor can assist you in working more productively. The LG's 32-inch full HD display screen is an excellent option, although a screen from HP could be a more economical choice. You can also use an HDMI cable as a home office furniture to transform your TV into a second screen or use AirPlay for Apple products to extend the screen. 
If you are feeling very brave (and do not have a problem with working from your couch), you may buy a projector, such as the DBPOWER, to display your computer screen onto the wall. It is also a terrific two-in-one solution for when you're done with work and want to unwind with some Netflix. 
Finally, a portable monitor is great for days when you have to go to the office or want to get out of your house and work in a park, a café, or a colleague's house. It is small and light, and it functions just like a standard monitor. 
9. Airdog X3 Purifier
With reusable filters, the Airdog X3 purifier combines strong TPA technology including a compact form factor that is up to six times smaller than competing air purifiers. This small yet powerful device adds the following benefits to your home office:
Minimal noise

Reusable

Safe

Automatic adjustments

It is extremely convenient and simple to use 
The Bottom Line
Every day, your work-from-home setup serves as your workplace, even if you only have to cross the room to go there, so it is critical to have everything you need to do your job well and comfortably. One of the benefits of working from home is that you have more say in how your office looks and feels. Take advantage of this by allowing yourself to work from various rooms and making the proper decisions and investments to maximize your environment with suitable work from home furniture - especially if you are going to be living in it for a while. 
Have a look at the Autonomous employee purchase program for more great ideas regarding your home office.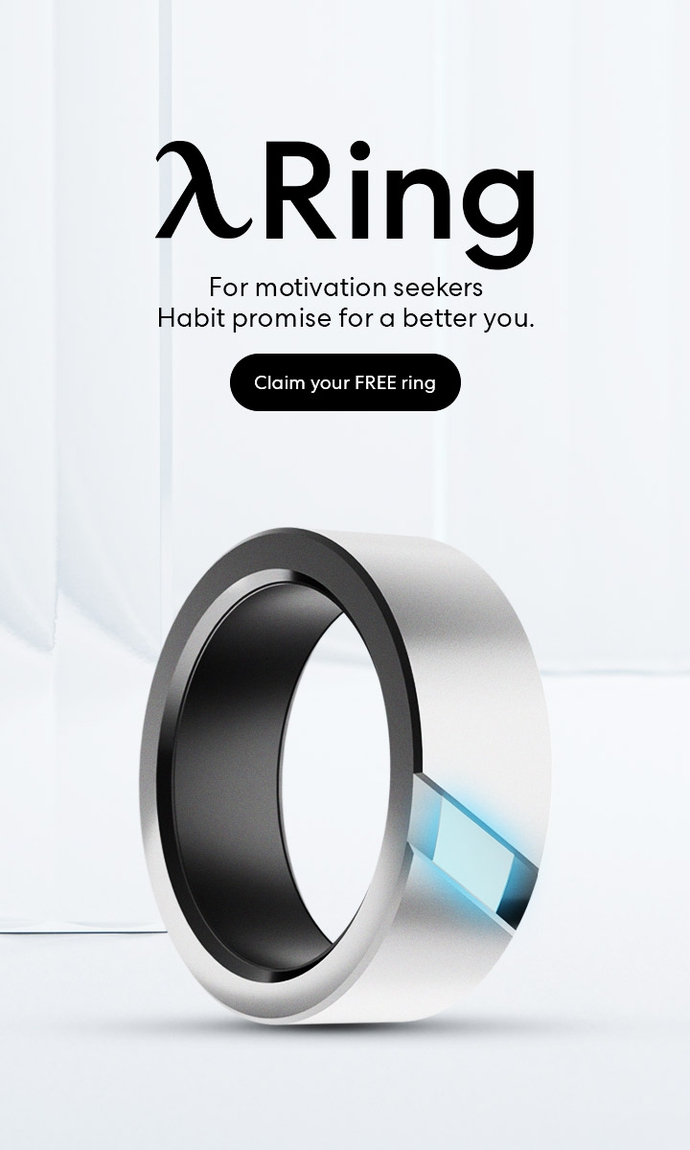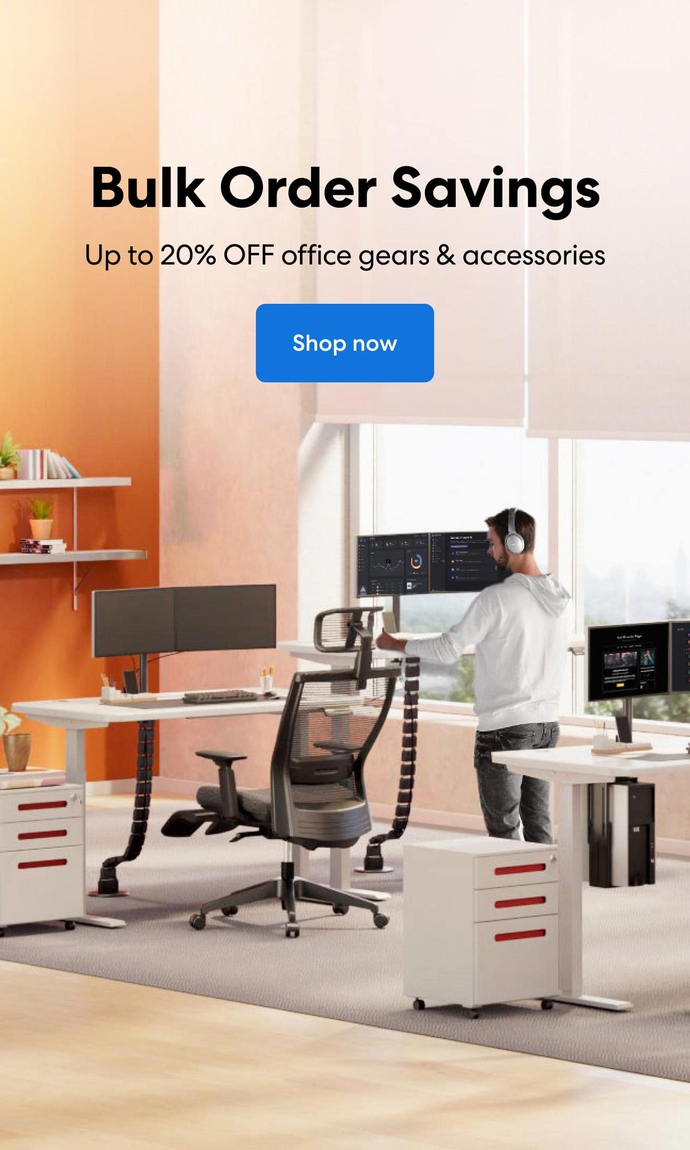 Subcribe newsletter and get $100 OFF.
Receive product updates, special offers, ergo tips, and inspiration form our team.